#6 Side Swept With Low Drop Fade
Side swept hair is a good look for any man. This style is cut short with a medium taper around the sides and back, and a longer front for the side swept cut. Easy to maintain, just put on some light-hold product to keep the front hair in place.
#7 Pompadour With Undercut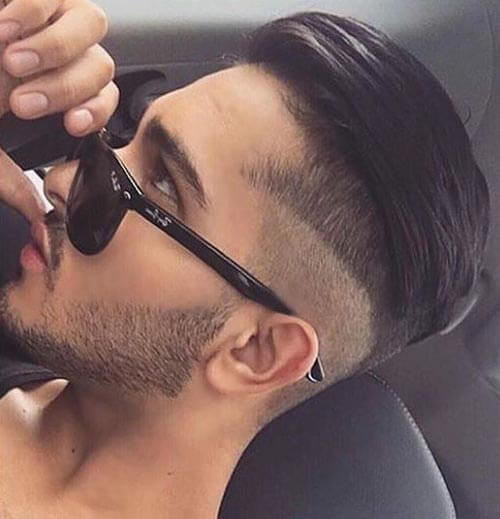 For ages, men have loved the pompadour haircut, and now with a drop fade, you can create any masterpiece haircut you want. The model in this picture is wearing a long pompadour with an undercut and side design. To get this look, add some medium hold hair product and air dry.
#8 High Fade Quiff Haircut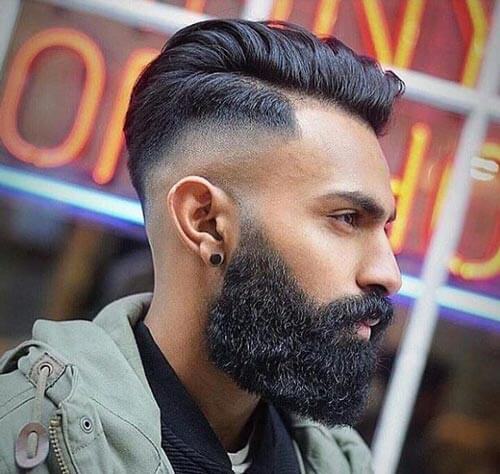 A modern variation of a drop fade haircut is one with a quiff. This version features bald sides and a v-cut at the back. The top hair has a sharp taper off giving it a crisp look.
#9 Fade With Curly Top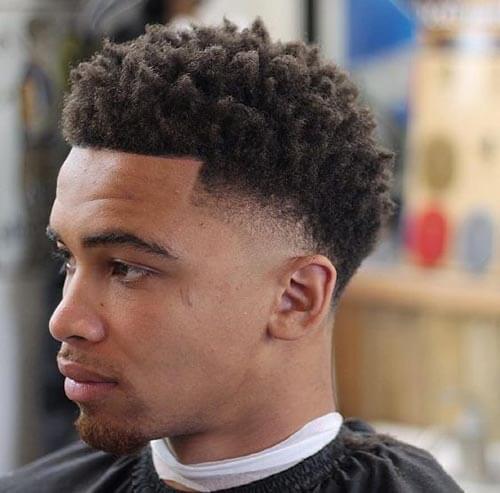 This is another example of a drop fade with curls. The models' natural hair is in kinks and curls making it the perfect hair for this style. Maintaining curls is not so easy, but with the right hair products and a short length of hair, this style will be easy to manage.
#10 Low Fade Comb Over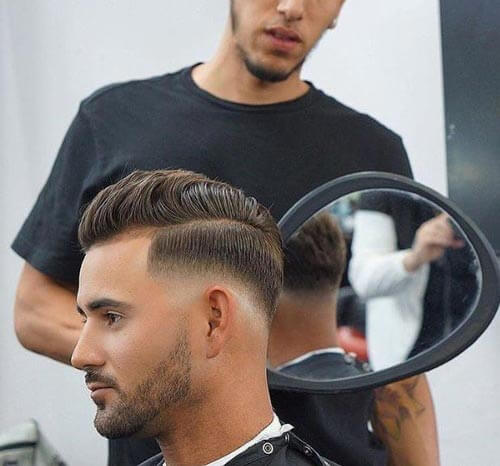 This side part and comb-over haircut are perfect for any man with medium length hair. The low drop fade around the ears makes it easy to wear, and the hair product gives the hair some sheen.