#10 Spiky Short Mohawk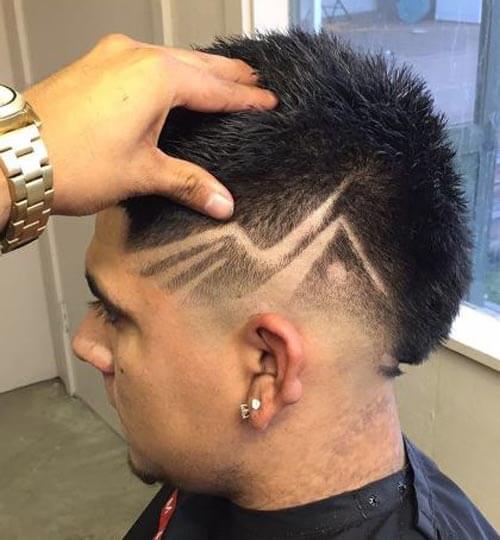 If you are looking for a trendy haircut, then this is a good one to try. The hair is cut short enough to spike upwards, and the sides are cut to a low fade. The design on the side starts at the temple all the way to the back and is bold and unique.
#11 Red Tinted Afro Mohawk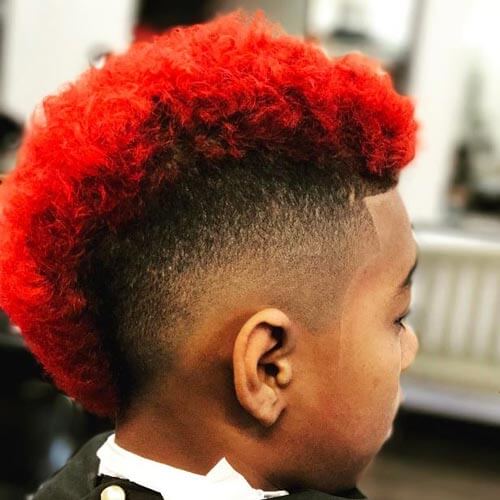 The red color will always have heads turning your way. The low faded sides and sideburns stand out even more with the volume on top. Use special products for Afro hair to stay tangle free and manage your curls.
#12 Wavy Low Mohawk With Skin Fade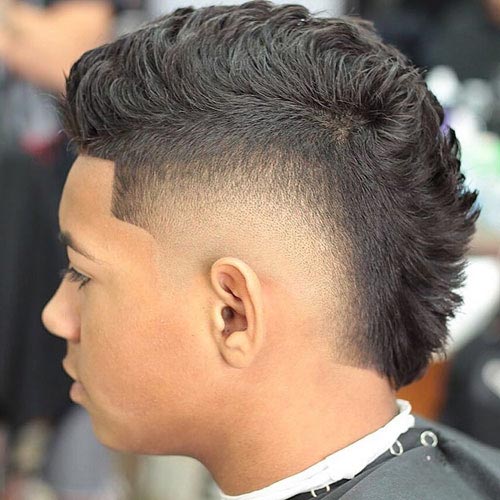 Punk, rock, and skater hairstyles are contemporary looks that many men adore. This haircut is styled upward and textured with hair products. The sides are faded low and bald around the ears. The look is boyish with no facial hair but can be more mature with a beard.
#13 Short Mohawk With Spiral Design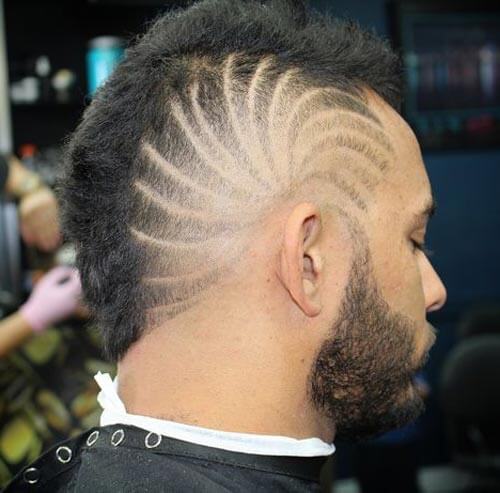 The spiral design on the sides of this Mohawk haircut is an excellent way to turn it into a trendier version of a standard Mohawk. The hair is cut short enough to enhance the look of the tapered spirals and the sideburns are curved to complement the overall design.
#14 Textured Mohawk Fade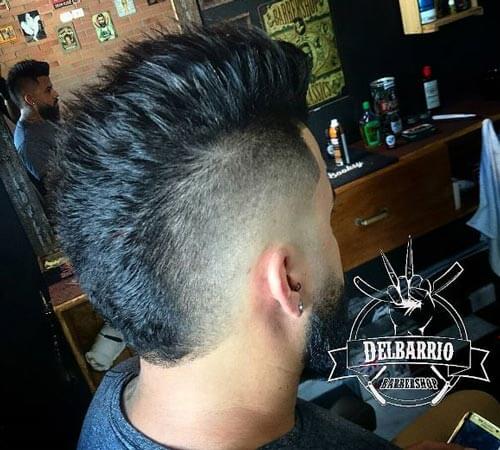 If you like your hairstyle as natural as possible, then a low fade is a way to go. The middle of the hair is spiky and will require some hair gel or mouse to keep it upright at all times.
#15 Afro Kinky Mohawk Fade