The faux hawk or "fohawk" haircut is considered ago to look for the modern man. Easy to style and maintain, the popular haircut is versatile enough to suit casual, formal, and extremely edgy tastes without losing its unique appeal.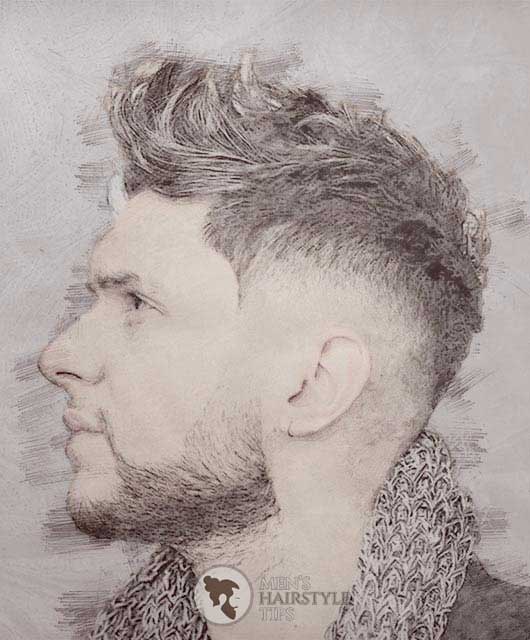 Considered an edgier version of the pompadour haircut, the fohawk packs a lot more style and intensity. One of the reasons it has remained popular for so long is because it can work on hair of any length and thickness. However, as Rogelio Samson writes, the shortest sections of hair (the sides and the back) should be at least half an inch in length while the longest sections (the top) should be no more than 2 inches in length. While this is a good benchmark, a lot of the trendier versions of the faux hawk feature longer tops and shorter sides. The final outcome always depends on the occasion and personal preferences.
#1 High-Fade Faux Hawk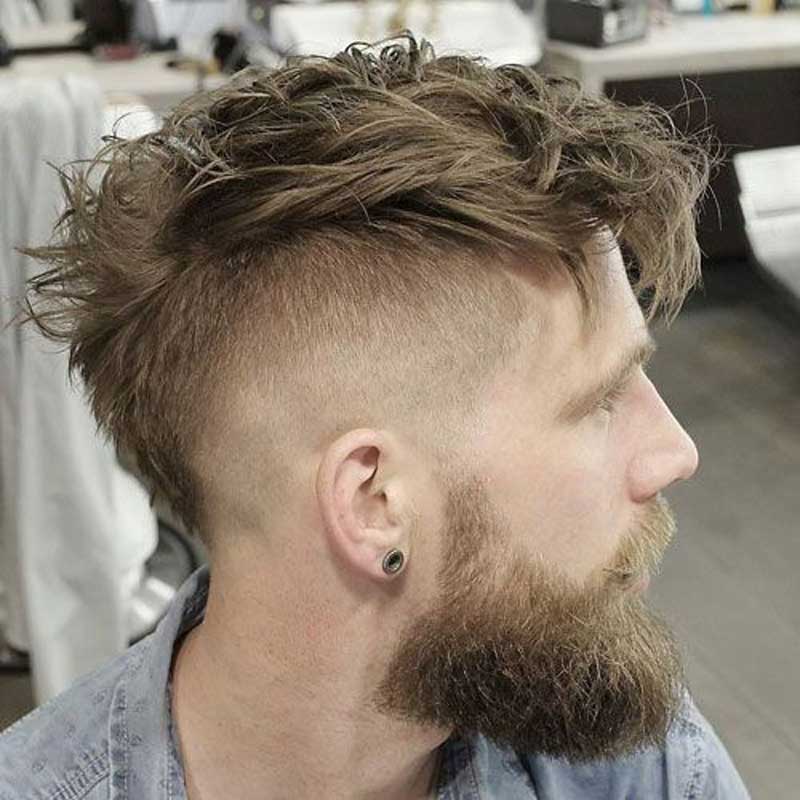 More and more versions of the fohawk feature crisp taper fades on the sides, which are great at enhancing the overall neatness of the look. However, pairing a high taper fade that has an edgy disconnected finish with a stylishly messy tangle of locks and bangs results in a look that oozes masculinity.
#2 Spiky Top Fohawk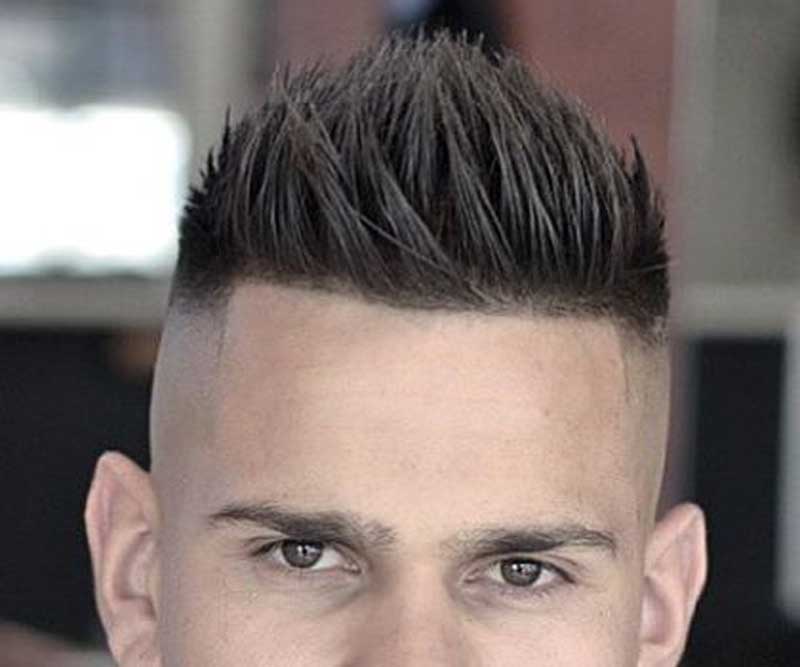 This is a look that will make you stand out from a crowd for all the good reasons. It combines the youthfulness brought on by the high taper fade with long spiky locks that give the look more spunk and character. This is an ideal look for people who want something casual and easy to personalize.
#3 Classic Fohawk with Faded Sides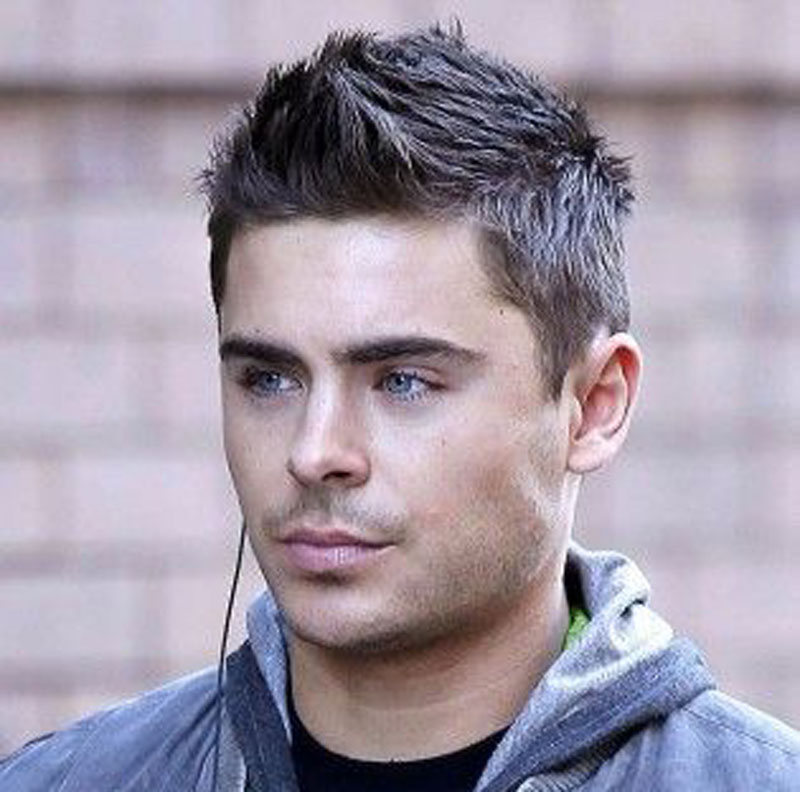 Despite the numerous versions of the fohawk at every man's disposal, the original look never loses its charm. The half-inch-long sides have been faded slightly towards the edges to make their outlines more pronounced, but the highlight of the look remains the slightly pointed top that has been perfectly executed down to its naturally spiky texture. Not only is this one of the more office-appropriate versions of the fohawk, it is also quite easy to maintain.
#4 Temple Fade Faux Hawk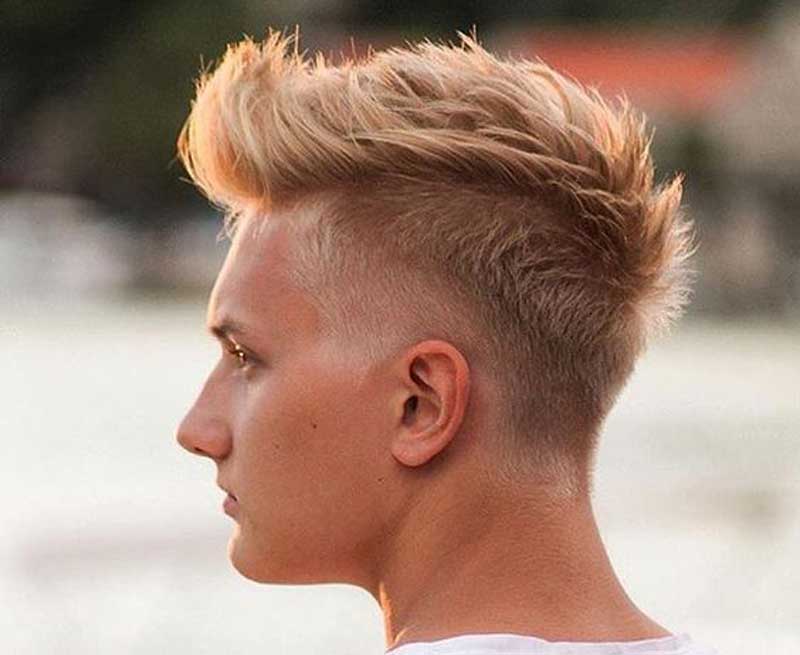 Although a bit common, this fohawk design can be personalized to a great extent to become unique. Throwing in a temple fade is one of the things you can do to make the style yours. If you're not shy about throwing in some colors as well, a mix of blonde with rose gold accents create a stylish alternating effect that really brings out the look.