#11 High Top With Temp Fade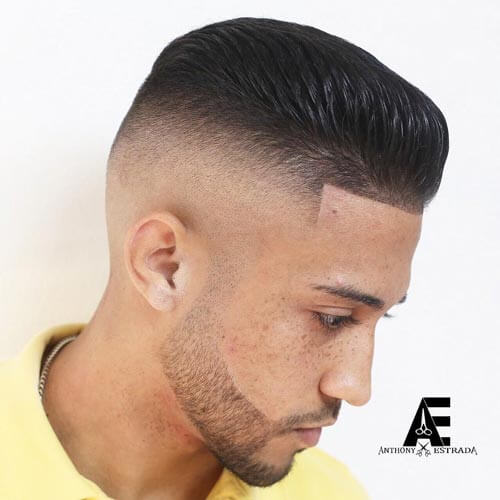 A thick flat top makes a masculine statement while keeping things elegant. A high fade transitions into the temple, but the hair is cut straight across. Doing so creates a squared-off boxy look that can complement a rounder face shape. In addition, all of the straight lines gives a clean feel to the style.
#12 Fade With Curly Top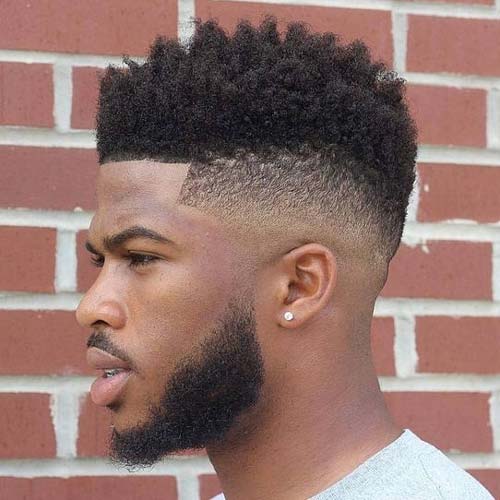 If you grew up in the 90's then your fascination with the curly high top fade is totally understandable. This hairstyle was all the rage back then and is making a comeback. Apart from getting a trim, you really don't need to do anything else to keep this hairstyle looking sharp.
#13 High Top With Lineup and Fade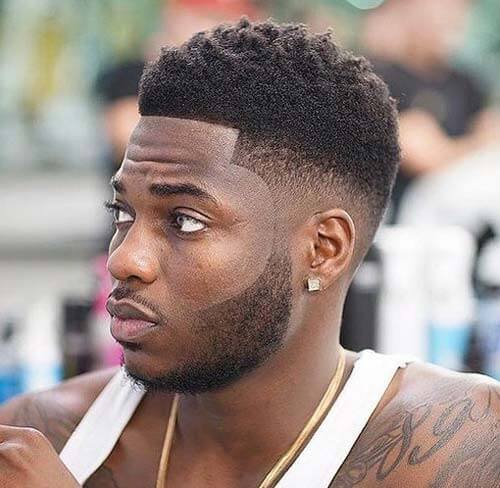 Men can get a low, medium or regular high top fade, but the main feature of this modern haircut is the taper cut. The high top fade features mid-length hair on top and a gradual fade that accentuates the hi-top.
#14 Will Smith High Top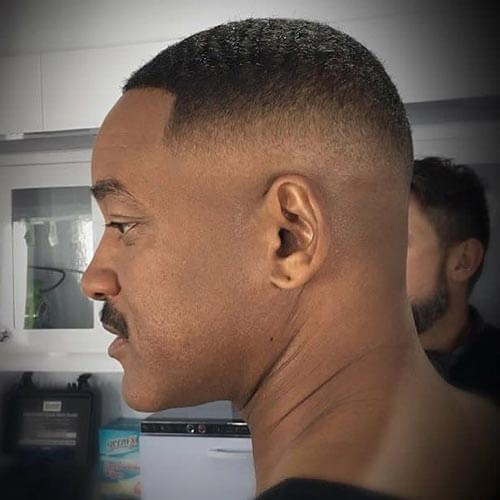 Trying out a faux hawk high top can be a great way to get straight hair in the game. Buzz sides up past the crown of the head for height, and comb the hair on top backward. This style can be a subtle way to make a statement.
#15 Flat Top With Taper Fade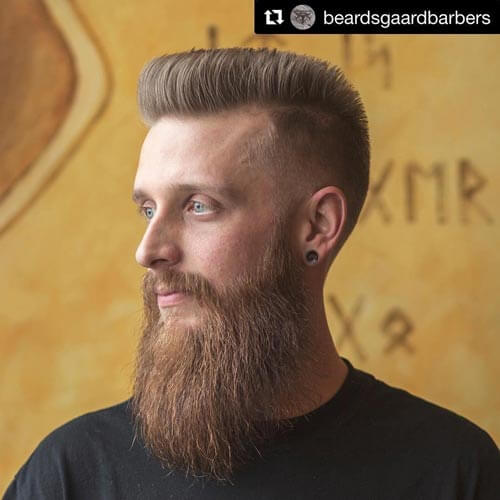 The structure and silhouette of a flat top haircut are unique, and in some ways is comparable to other popular haircuts. The addition of a taper fade draws focus to the flat cut on top and will be a head turner no matter where you go.
#16 Full High Top with Highlighted Tips
This high top is all about volume and personality. Tips of the hair are bleached or highlighted to add some definition to an otherwise free-flowing style. Also, cut the sides clean and with smooth transitions to achieve the best result. Finally, cut a small side part into the front to add flair.
#17 Short Curly Hair With Temp Fade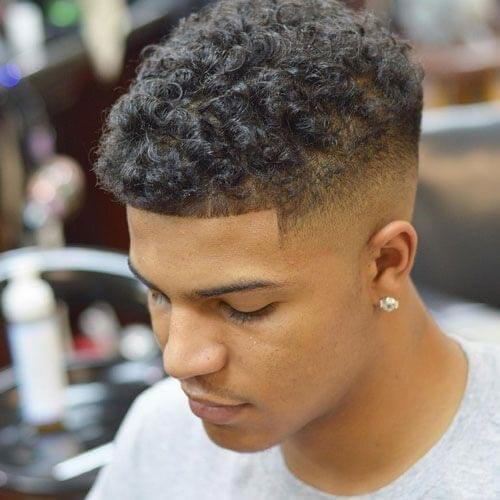 Curly hair can be difficult to manage, but at the same time, it will make you look cool and original. If you have curly hair, then this stress-free hairstyle might just be the one. Add some hair product to give it some shine, otherwise, you don't really need to do any maintenance.
#18 High Top with Rounded Edges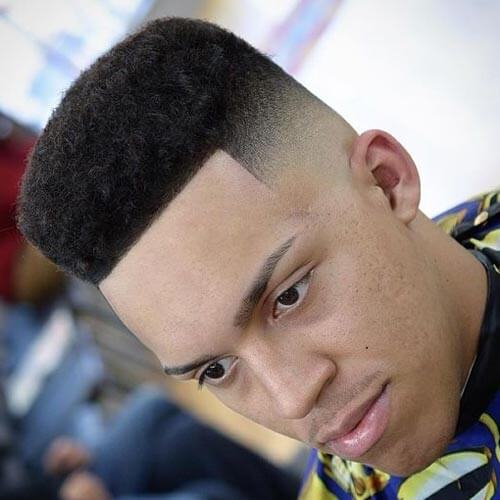 Following the shape of a classic flat top, this cut sets itself apart because of its rounded edges. The softness of the edges still offers structure around the head. In addition, sides are kept tidy and smoothly transition into a close cut at the nape of the neck.
#19 Afro High Top Fade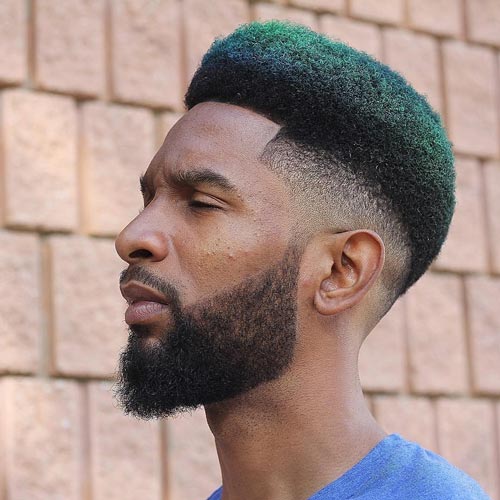 A high top fade haircut for men with afro hair can look incredible if cut by a skilled barber. Choose a striking, structured and impressive high top fade haircut like this one. Keep it simple, but yet high enough to make an impact.
#20 Modern Flat Top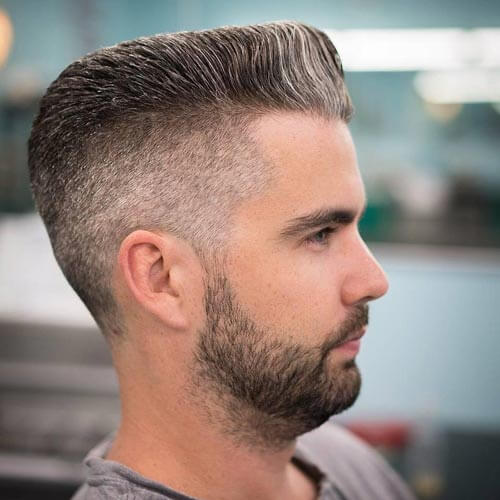 This flat top is popular because of its simplicity and sharpness. Sides are kept high and tight in a military style. Spike the longer hair straight up to achieve a maximum edge. Gray or coarse straight hair works well with this style.