Dating back to the days of the Roman Empire, the Caesar haircut quite possibly may be the most classic hairstyle that is known to man. While it may have roots in ancient times, this haircut is by no means outdated but instead, with a variety of fresh interpretations and loads of styling twists, the Caesar haircut is not only totally on trend but an extremely versatile and flattering look for men of all types!
The most defining feature of this haircut is a short fringe which today can be styled in various ways. This is a haircut which is a staple for barbers and hairstylists to learn so you should be able to request it by name at any barbershop or salon. The basic rule of thumb for a Caesar haircut is that the hair on the front, top, back, and sides should all be of the same length. This length will vary and is your personal preference but typically is between 0.3 a 3.0 long. Here is just a sampling of the numerous ways that you can experiment and personalize the Caesar haircut!
#1 Wavy Bangs with Fade Side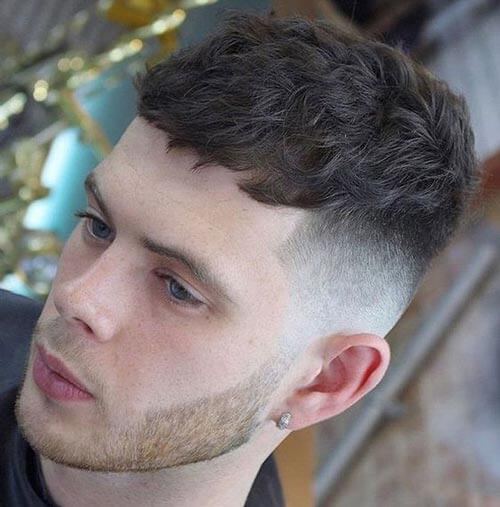 This is a totally modern Caesar haircut version that is ideal for guys with naturally wavy or curly hair. The distinctive razor fade sides contrast with the more generous longer layers on top.
#2 Straight Edge Undercut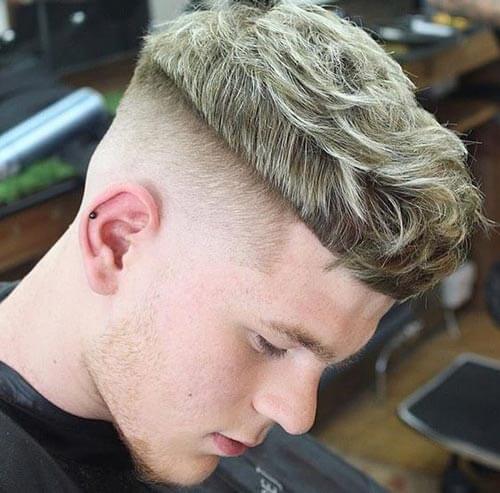 A more dramatic look for a guy who likes a little more definition and who doesn't mind standing out in a crowd! The longer top lengths are in sharp contrast to the straight edge buzz on the back and sides.
#3 Textured Top with Caesar Fade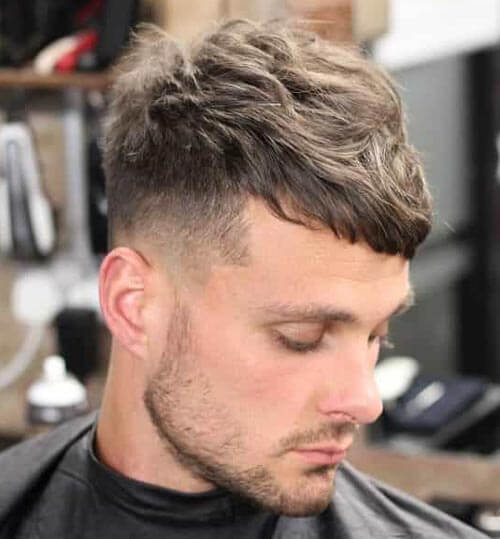 A great style for men with wavy hair, this look is defined by a loose, texturized top layer that is a little longer than the sides. The rest of the hair leads to a gradual and subtle fade.
#4 Caesar with Shot Fringe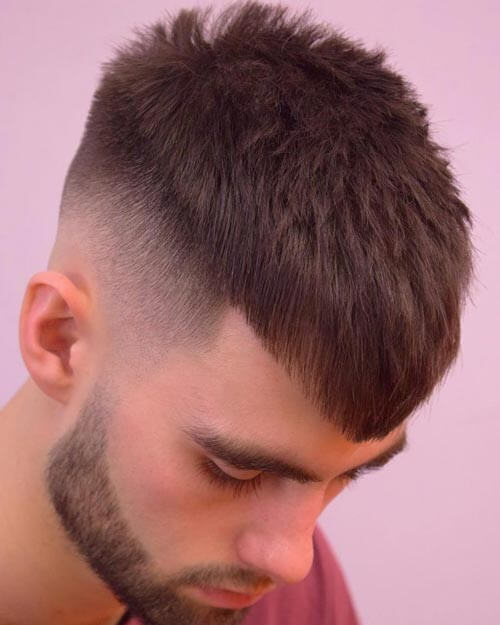 This version has a soft yet still defined top and fringe with the sides and back that are distinctly shorter throughout. The hair on the crown can be styled with ease and this is the only Caesar style which really might need any styling products to tame and set.
#5 Caesar Cut with Temple Fade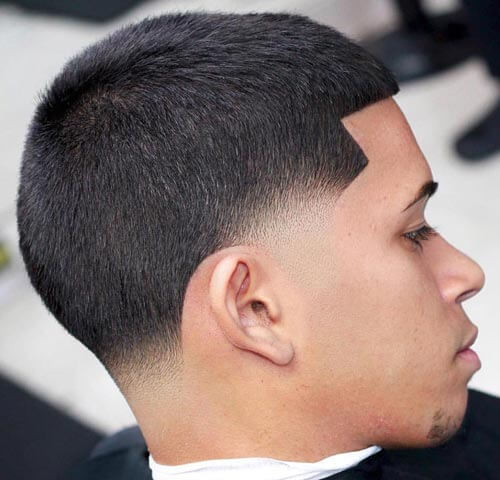 This style is short and evenly shaped on all sides. It is highlighted by the angular edge at the temple that really adds a lot of face shaping definition to a man's appearance.