#11 Textured Comb Over with Taper Fade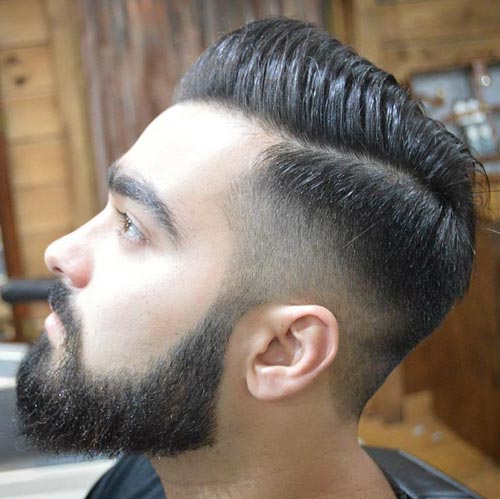 For men who want to keep a longer length hair on top, a pomp comb over is a good choice. Your main concern with this haircut will be maintaining the top hair and styling it into a loose comb over. You can blow dry for more volume on top, or manage it with a firm hold gel. The long hair on top allows you to be versatile and means that you're not married to a comb over.
#12 Comb Over Undercut with Fringe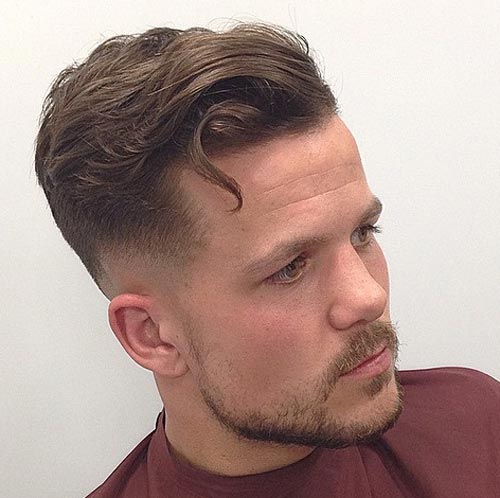 This hairstyle is quite easy to maintain because you don't have to give it too much attention. All you need is a razor cut hair and a taper fade on the side. For men who do not like to use hair products, this style is great because you don't need any hair product to keep it looking perfect look.
#13 Disconnected Undercut with High Fade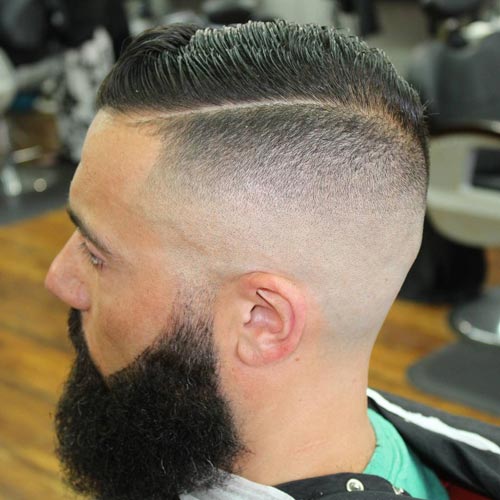 A comb over with a high fade will draw attention to you. With less room for a taper fade, the sharp high fade transition from short sides to the longer top is daring. The disconnected top can be cut with long or short hair, curls and waves can work too.If you don't have time for hair maintenance, but you still want to get a comb over, then this style is best because it requires zero attention.
#14 Loose Wavy Comb Over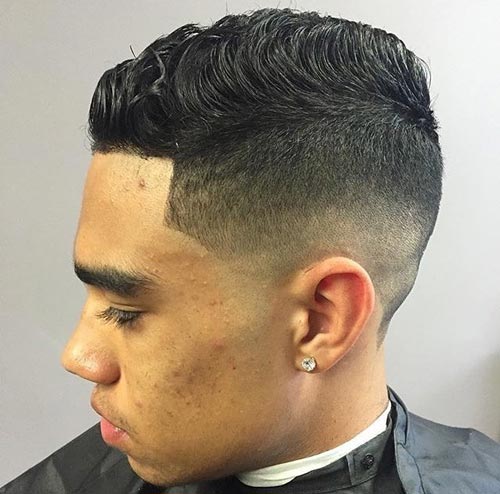 The model pulls off this comb over fade hairstyle to perfection. Relaxed comb overs are one of the most iconic hairstyles for men, especially with your natural hair. This haircut is suitable for any workplace, casual event or for a rock star look. The laid-back appearance is due to the natural hair, so whether you have curly or wavy hair, this look really rocks.
#15 Mid Fade Comb Over with Quiff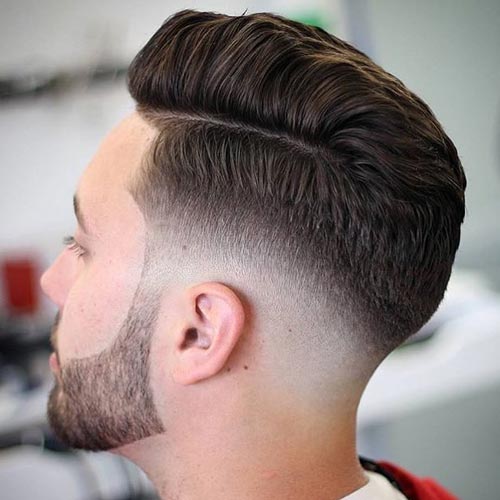 You can have a traditional comb over haircut with a fade that matches your clean shaven beard perfectly. A mid fade comb over says a lot about you and will go well with any hair texture. The hair starts to fade above the ears and stops half way to the side part.
#16 Side Part Pompadour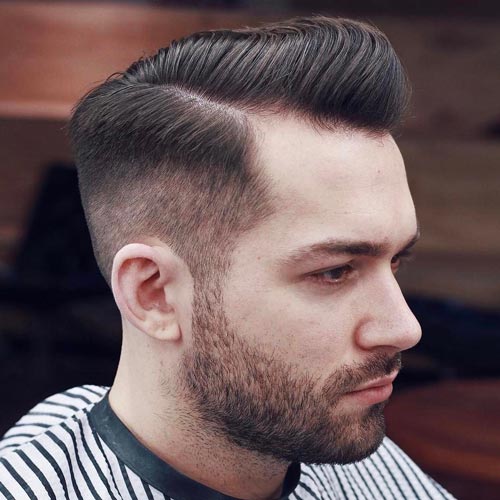 Pompadour has never gone out of fashion. So cut your comb over fade haircut with a pompadour in front and keep your sides tapered down. For a bolder look, you can blend this with a light beard.
#17 Modern Comb Over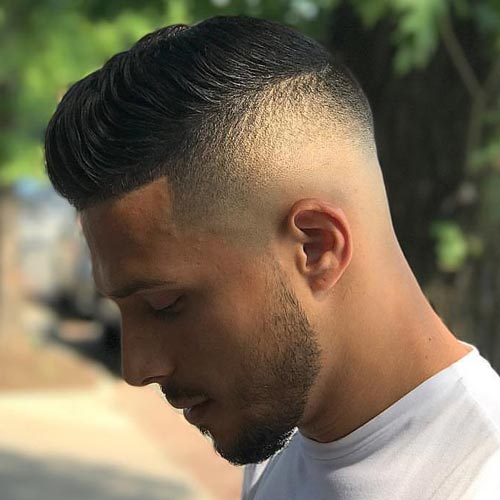 Created to be worn with a suit, this mid-length pompadour is a fantastic version of a comb over. This haircut is suitable for thick, full hair or for gents who want a more polished look. This comb over fade is a safe option for any occasion. Use a strong hold hair gel and a hairbrush to style.
#18 Comb Over with Long Wavy Layers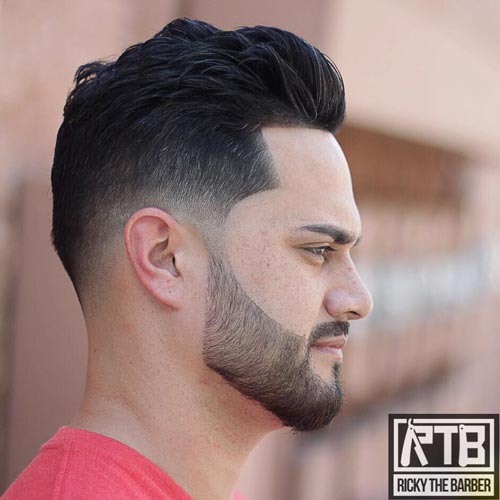 Do you want a clean looking comb over? Even if you have wavy hair, you can look neat if you comb the hair over nicely. This wavy cut is an ideal choice for men who want a dapper look. Young and old can pull this off, just make sure to keep your hair length a little shorter than the average and add some hair products for hold and shine.
#19 Comb Over with Spikes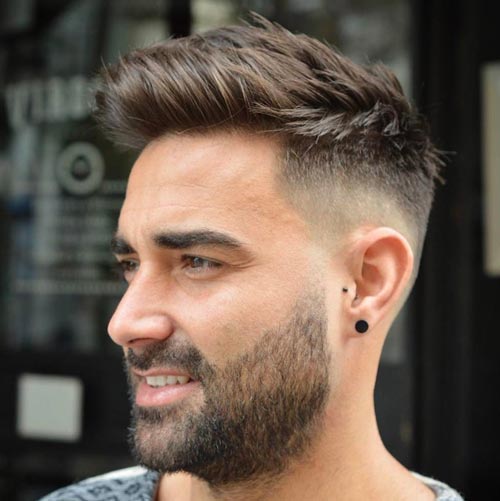 If your hair is short and thick, then you can easily go for a comb over with spikes. Your spiky haircut will look great with the help of some hair gel. Ask your hairstylist to leave just enough hair on top to create short bangs and then style them into spikes.
#20 Deep Parted Pompadour with Drop Fade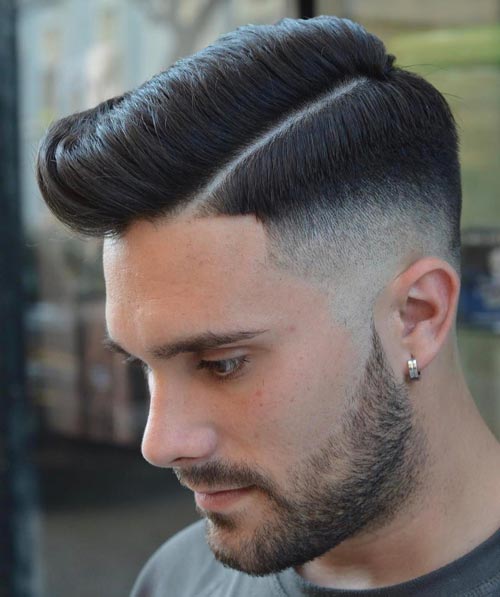 A lineup and fade go well with a comb over fade. The more time you are ready to dedicate on your hair, the more amazing the end result. This particular haircut requires high maintenance, hair product and loads of sophistication!