Ponytail Hairstyles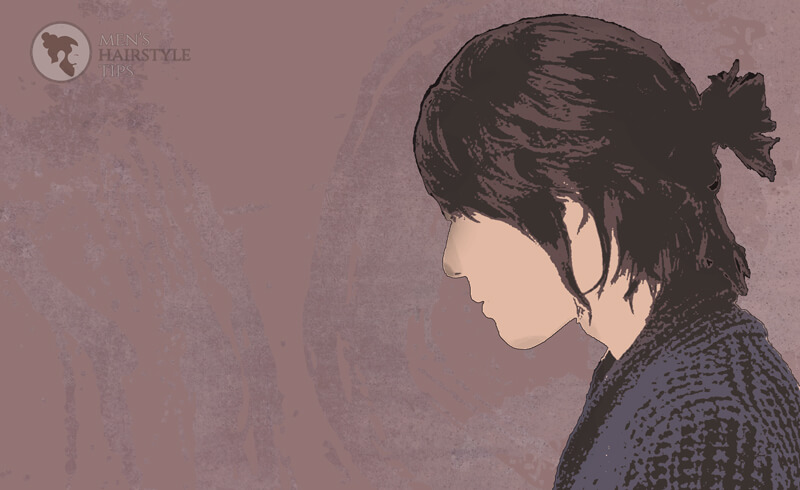 Most people with long hair love ponytails, one can tell by the number of people donning it, it is a common feature. It is also popular as it can be made on any type of hair, transcends backgrounds and cultures. At some point everyone donning long hair must have it, it is like a passage in life. Some people consider it an original way of managing the long hair, its versatility, ease of management, and flexibility make it a popular long hairstyle for men. Here are five ponytail styles for men with long hair, they clearly show versatility and numerous experimentations that can be done to give men unique hair styles and looks.
Bright and tight curls ponytail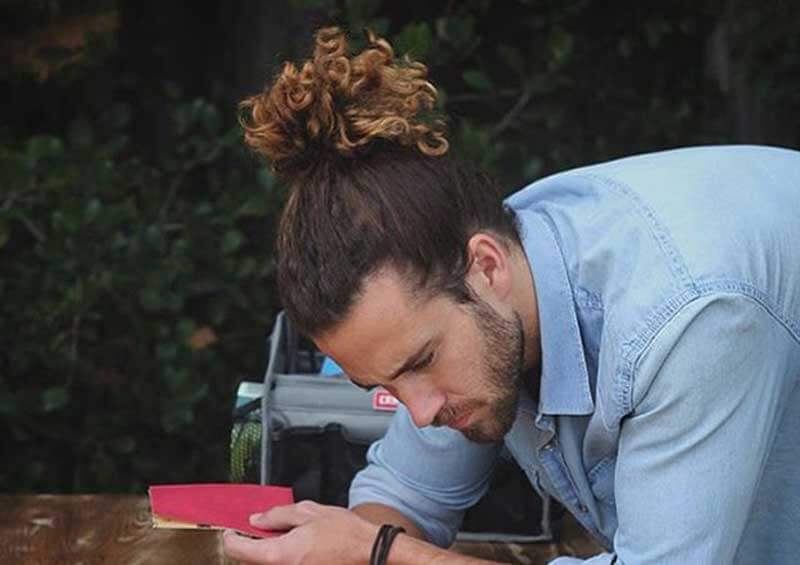 Some say that curling the hair in this style can be at times be unruly but it still brings the best in a man with long hair. You keep it away from the face through brushing it a ringlet right at the top of the head. Brushing it into a ringlet helps in bringing out the color of the deep brown skin underneath.
Beach style ponytail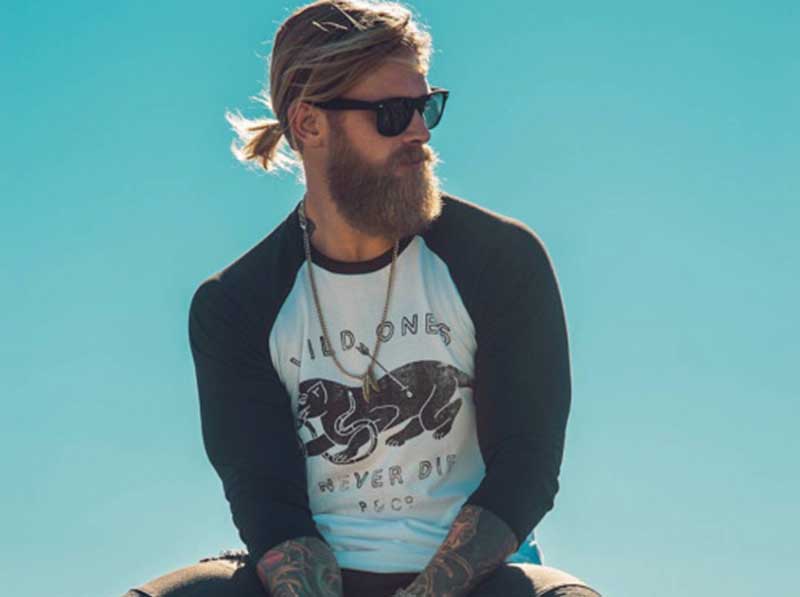 The hairstyle oozes neatness, the long hair perfectly relaxes on the top of the head making it an amazing beach statement. The dark powdered light colored highlights can be applied on the top of the chestnut brown base. It is then loosely collected at the back and tried to give it a tight look.
Soft mocha ponytail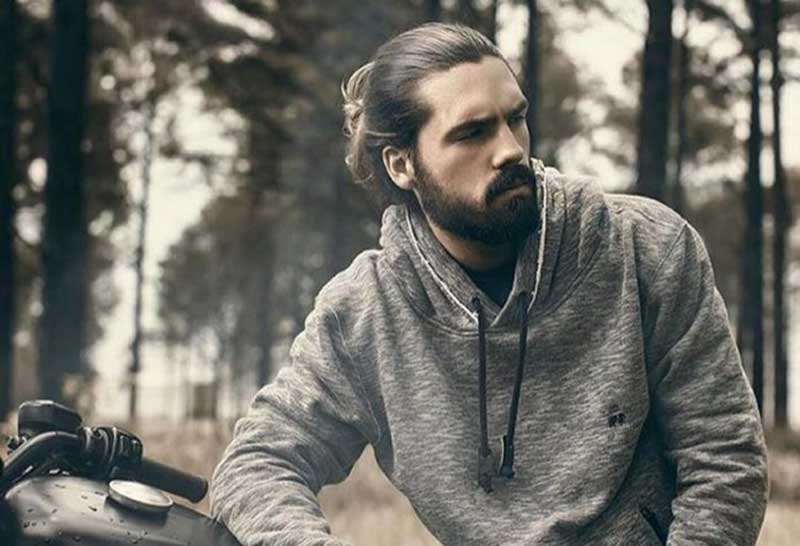 The long hairstyle exudes confidence and a relaxed pose. It involves combing the hair tightly at the back and hanging the ponytail back at the shoulders. It comes out well when the base hue colors tie well with the beard and the tips are light flaxen.
Messy do with folded knot ponytail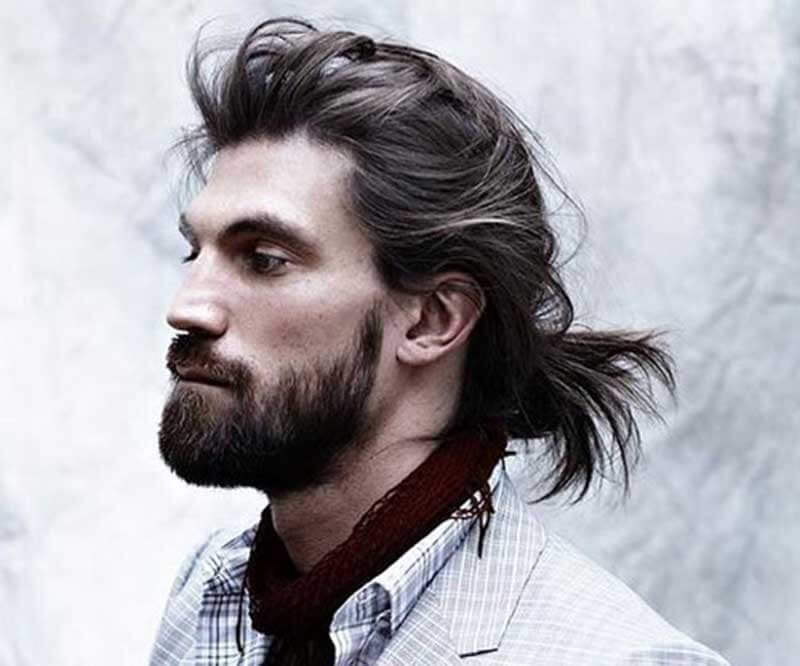 The style involves donning lovely straight and shiny locks. The locks are loosely pulled back and then folded to give a messy top knot. One can perfect the long hairstyle for men with an undercut which is hidden well by the strands of hair right at the left loose.