Long hair is something which is treasured by many; it is a sign of good health,
strong genetic composition, and portrayal of strength.
Long hair is a treasure that should be not be hidden under caps, rather it should be exposed for all to see and admire. There are many who would like to flaunt it but due to a number of issues, they are not bestowed with this wonderful gift.
This article aims to give facts and ideas on long hairstyles for men
. you can get adoring looks and make heads turn on the street but they only take a few minutes of your time to style them out. Here are ten effortless, attractive and head-turning long hairstyles for men.
Man-bun hairstyles
This twisted knot style is here to stay, it is not just a passing fad, it has fast become a common thing, one of the styles donned by men with long hair. The bun gets better as it, not just one hairstyle, it comes with multiple ways to rock it. It has been described as one of the easiest updos for men who have long hair. Preferred as it can be adapted in different ways depending on the kind of comfort one feels. It also depends on how much one is willing to put in or push. It is pretty easily customized to one's preferences and tastes. Here are five ways that this can be done.
Full man bun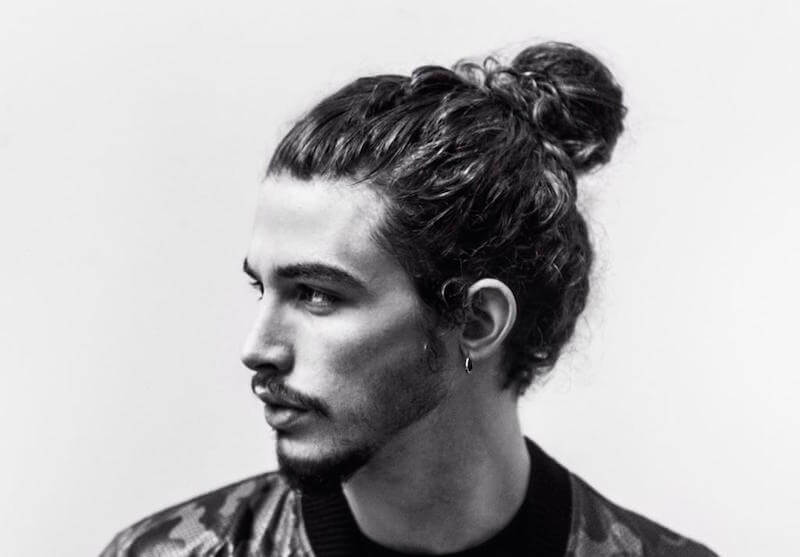 This is the mother of all, every strand of hair on the head is used, tied in a single bun and then placed on the crown area. The minimum allowable length is ten inches, although the recommended is twelve in order to avoid tight pulling something which can result in hair loss. Celebrities who have are associated with this hair long style include Chris Hemsworth and Joaquin Phoenix.
Semi man bun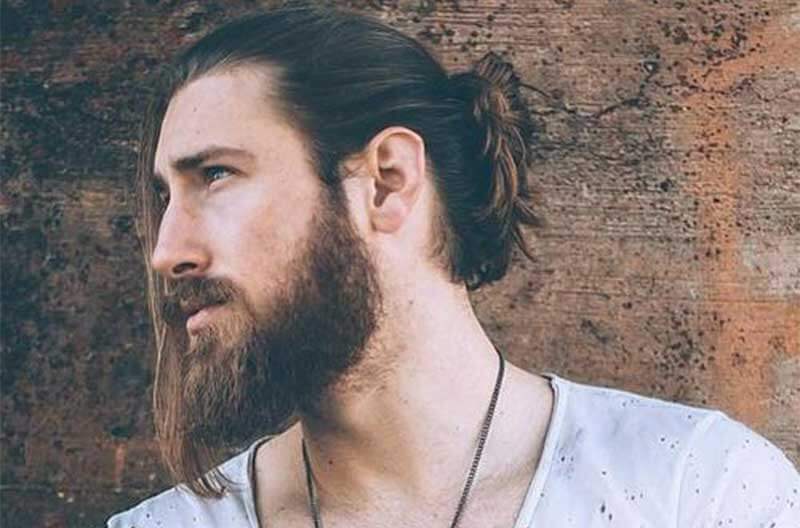 It is also called the top knot hairstyle, unlike the full man bun, it only uses the top of the head hair. It does not use the sides and the back hair as it only requires one-third of all the head hair. Just like full man bun, the recommended hair length should be more than ten inches.
Pony bun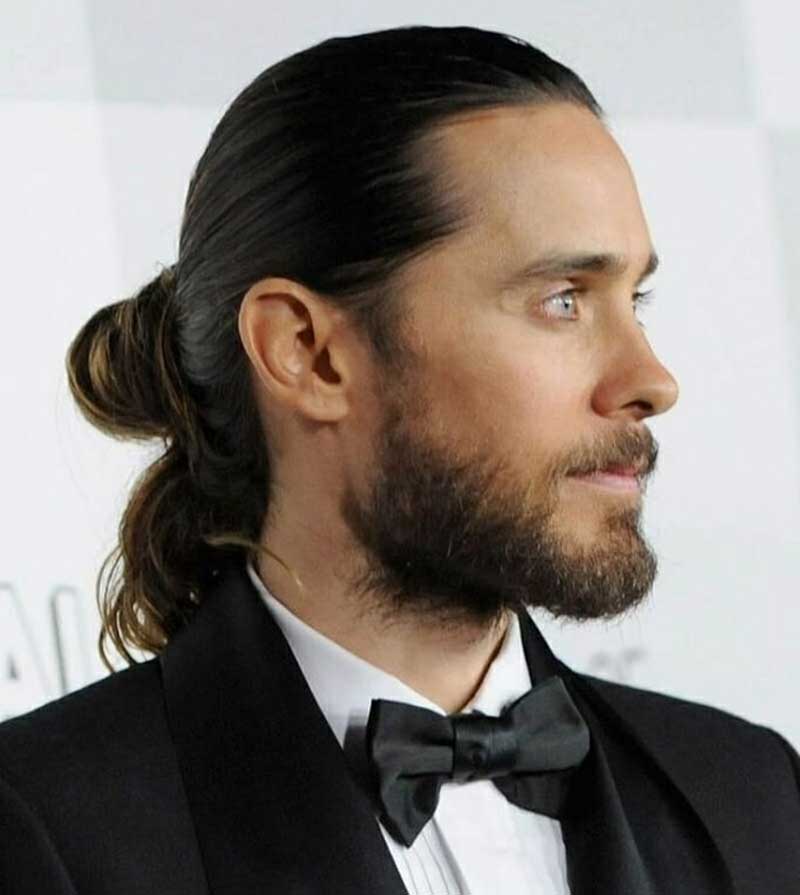 This hairstyle is a combination of bun and ponytail styles, you will see it with a celebrity like Jared Leto; this is what he donned before he chopped off his long hair. The style follows the same steps as full man bun but leaving the man's long hair dangling at the back like a tail.
Low man bun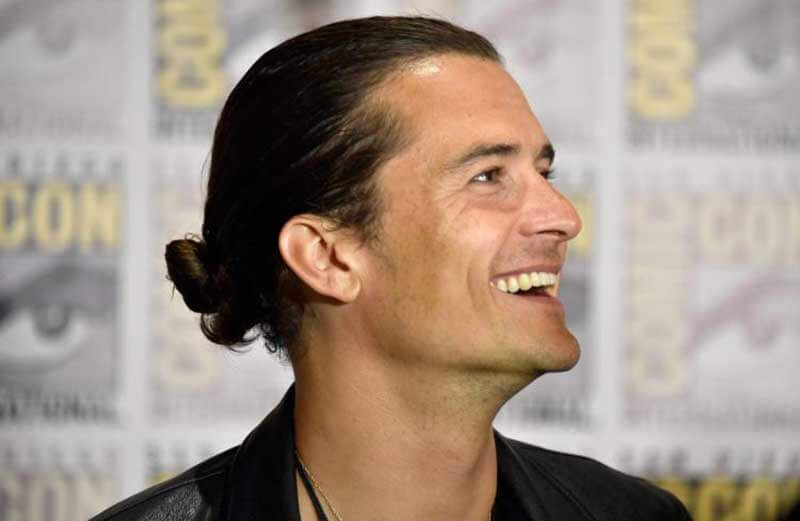 This is a type of long hairstyle for men where is placed lower than other regular man bun styles. It has been existence for many years but has continued to trend with each century seeing its comeback at a given periods. Like most long hair styles for men, a minimum length of twelve inches needs to be maintained.
High man bun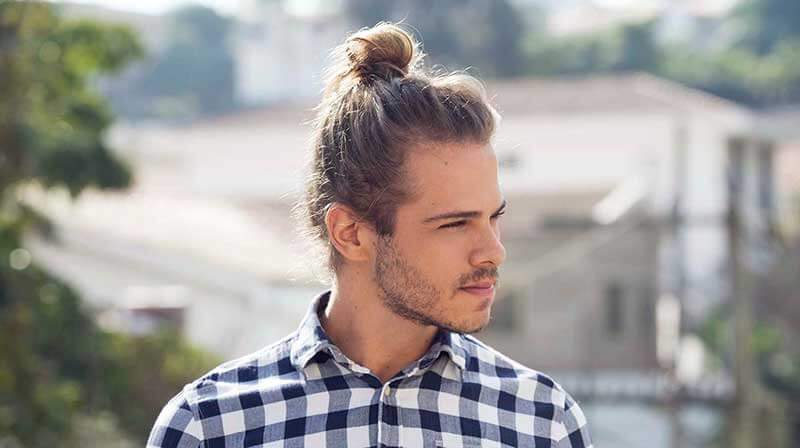 It is also called the pineapple style as it takes the shape of this fruit. It involves placing the bun higher at the top of the head, right at the center to give the pineapple look.
Man-bun taper cut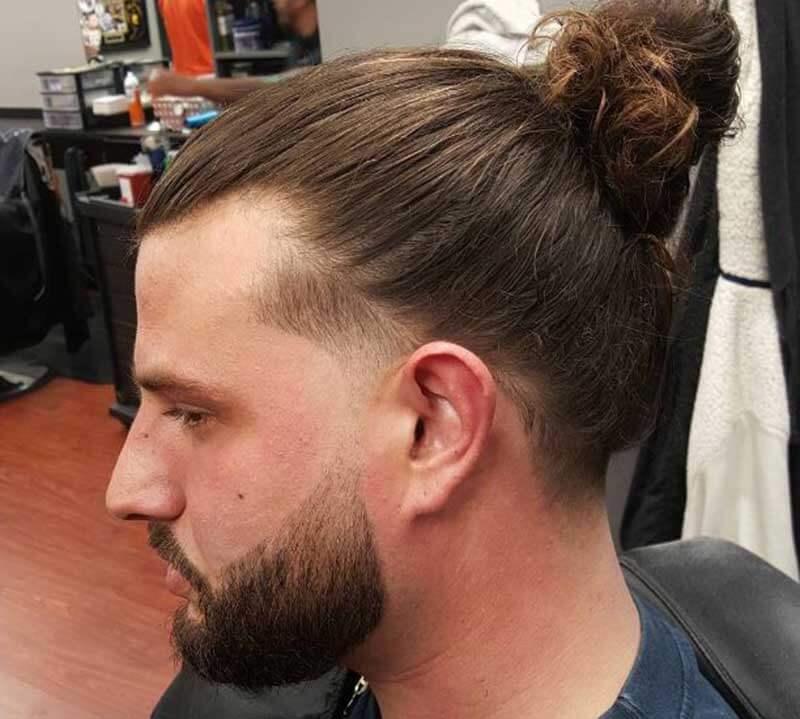 The hair at the sides and back of the head is well pointed in length. The narrowing of the haircut is done in such a way that the bun gives a short clipper. What becomes clearly visible are the clippers at the back and side of the head resulting to shortened areas of the head and a superb shape. The mid-contour version of this hairstyle is what is currently trending; also known as executive man bun, it is a cool style that has a tapered shape. Here there are two layers which are created on the sides and back side of the head as opposed to the single layer which is normally created in normal cuts.
Man-bun undercut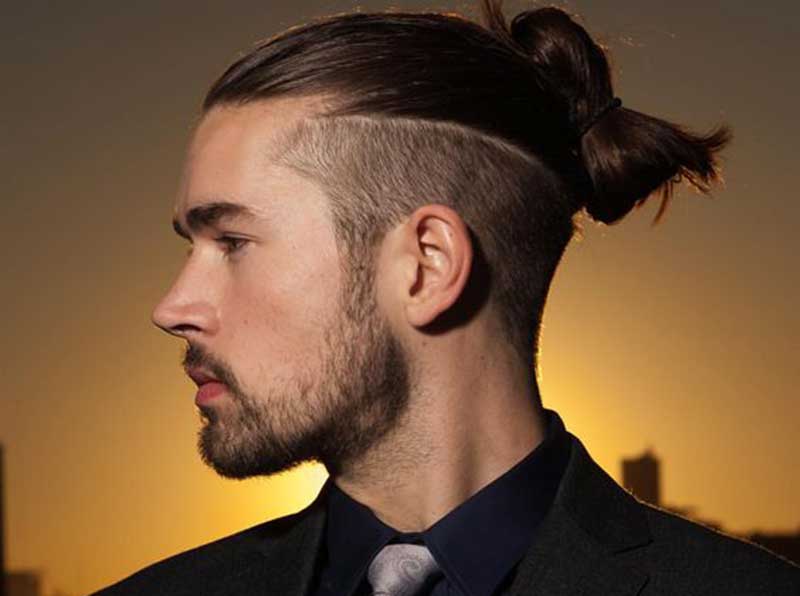 Also referred as the top knot undercut, it involves buzzing the hair at the back and sides in an undercut hairstyle. This is followed by keeping the hair at a shorter length augmenting the man's aesthetics with the man bun. It is similar to a semi-bun, only that the buns are kept shorter. The length of the hair will determine the size of the bun, so if you want a bigger bun, you have to ensure that your hair is long enough to give the desired results. It is recommended that an undercut haircut for both the side and back of the head out to be made with a very short clipper. Normally a hair clipper should range better zero and three, anything bigger than this will break the aesthetics of the man bun undercut style.