David Beckham's hair has been a great inspiration for sporting personnel and football fans. The celebrity footballer is known to be a master of style when it comes to haircuts. There are many different variations of David Beckham's haircuts starting way back to the first time he set foot on the pitch. Below are 18 inspirational ideas to get you started.
#1 Wavy Textured Comb Over
Beckham settles for a cool variation of the comb over haircut. This involves adding tons of texture particularly to the top of your thick long hair. Make a side part and sport a tapered cut on the sides. Use a curling wand to create waves at the top and give the strands a lift at the roots. Give the wavy top a back side sweep pulling the hair away from the face.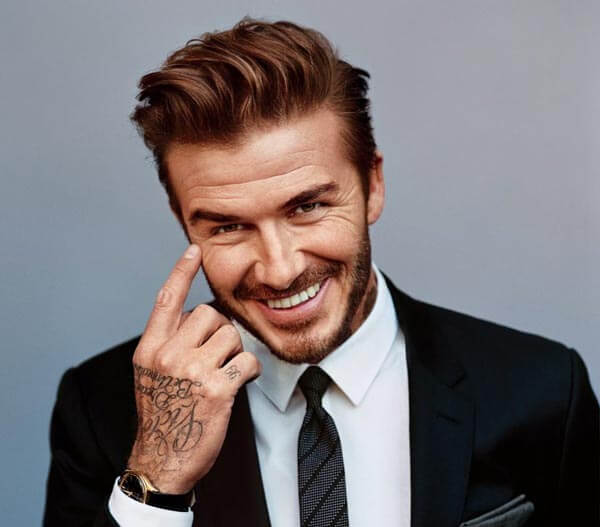 #2 Faux Hawk with Buzzed Sides
David Beckham settles for a textured medium hair. Begin with some texture and sport a buzzed undercut that dips towards the back. Tease the front into a small quiff and leave the natural hair outline untouched.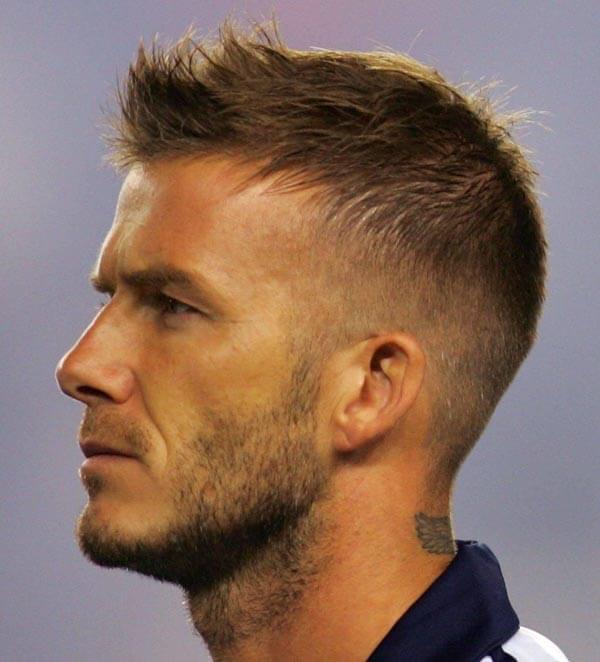 #3 Mohawk with Buzzed Skin Fade
David Beckham shows that a Mohawk doesn't have to be that voluptuous. This is a dwarfed take on the Mohawk. Begin with a short buzz leaving a thin strip of hair along the top center. Drop the short buzz into a skin fade and texture the thin strip at the center. Chop it at the ends to keep it short and you'll be good to go.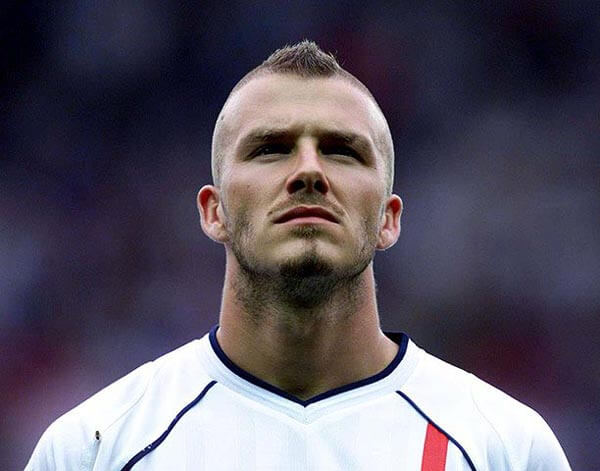 #4 Medium Buzz with Natural Outline
This is where David Beckham decides to go for a simple, fresh and clean haircut. Set your clippers such that it cuts the hair near to the scalp. Make the cut uniform all through and leave the natural hair outline untouched. This is a great haircut for those that love short hair.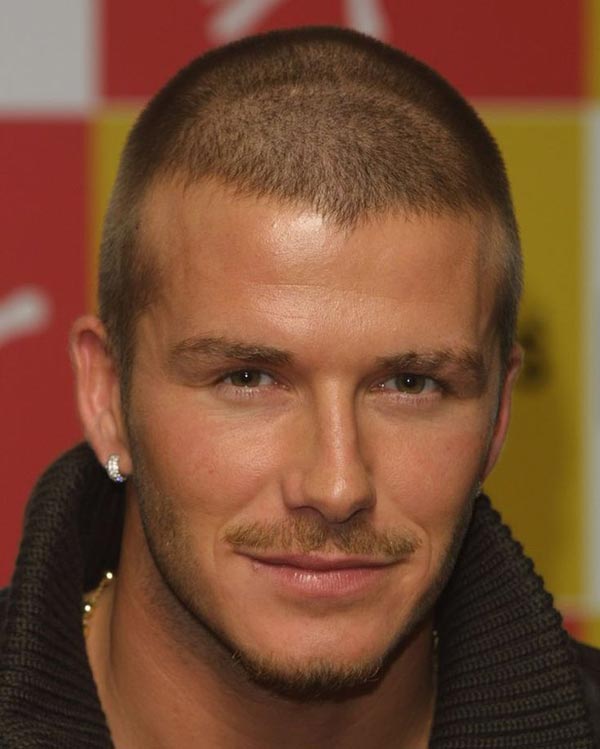 #5 Voluptuous Pompadour with Undercut
Beckham chooses more height and volume in a pomp haircut. The haircut starts with the top combed up. Make a side part and sport an undercut. Get more volume by giving the top a blowout texture. Apply pomade cream and style into a high pompadour that's got a raked textured look to it.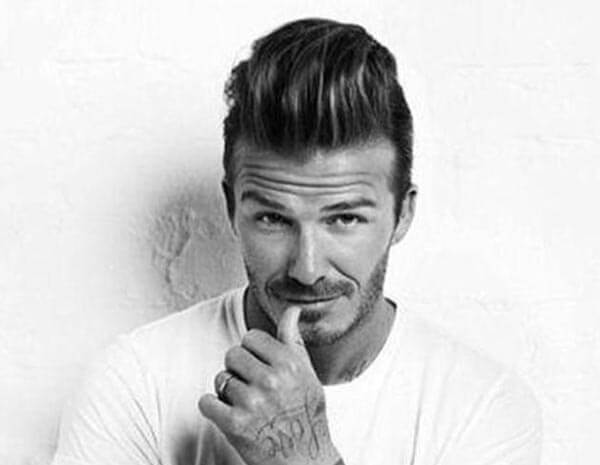 #6 Chic Cornrow Braids
This braided haircut gives David Beckham a chic look. Start off by giving your hair a blow dry then section the top into narrow strips that run from the front to the nape. Go on to section the sides into narrow strips that dip towards the back. Braid each section into a three-strand braid starting from the front to the back. This hairstyle is a good choice for those with long hair.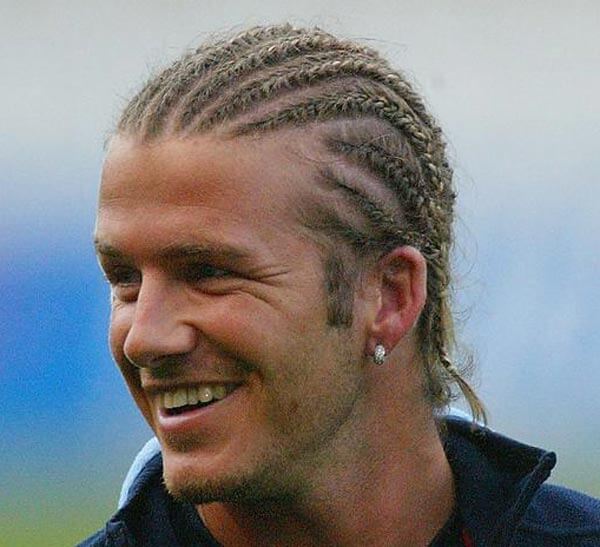 #7 Blonde Faux Hawk with Taper
This iconic haircut makes it easier to pick out David Beckham from hundreds of meters away. Begin it by applying tons of texture to the hair followed by a golden blonde hue. Make a diagonal part and pull off a messy quiff. Complete with tapered undercut for a more sexy appeal.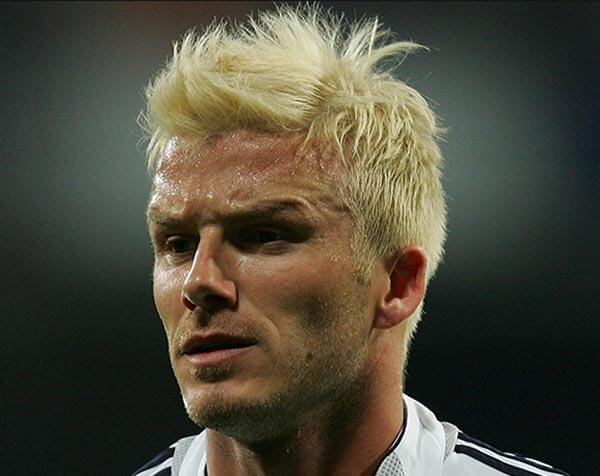 #8 Loose Textured Comb Over
This is a hairstyle that makes David Beckham's hair move in style. It begins with some texture and a messy side part. Go on to sport an undercut followed by a blowout texture at the top to keep the hair loose. Pull loose a flirty piece at the front for a perfect face-framing finish.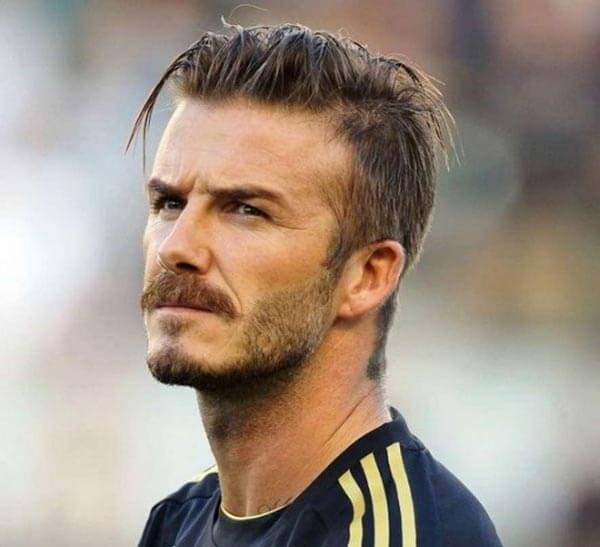 #9 Flirty Curtains Haircut
The flirty center part is one timeless David Beckham hairstyle that leaves football fans yearning for more. Start this style by combing up the top. Sport an undercut to the sides leaving the back untouched. Texture the top and use a comb to part it along the center. Flip each section to one side and pull out some few face-framing pieces for a flirty finish. Both medium and long haired men look great in this style.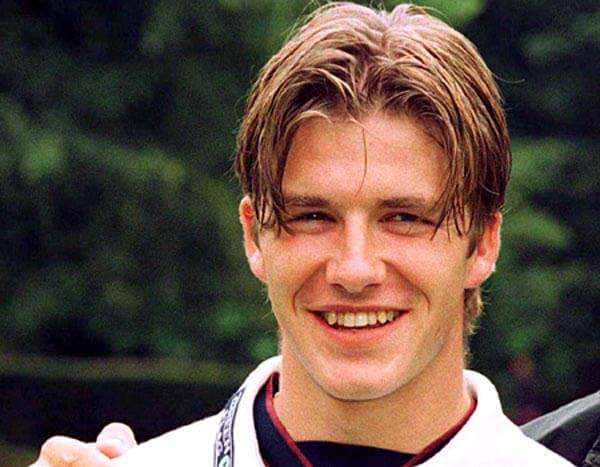 #10 Thick Textured Medium Hair
This is another messy variation of David Beckham haircut. It starts off with tons of texture to your thick medium length hair. Work your fingers in it to create a disheveled look and sport a light trim on the sides. This hairstyle looks nice when made to connect to a medium stubble beard.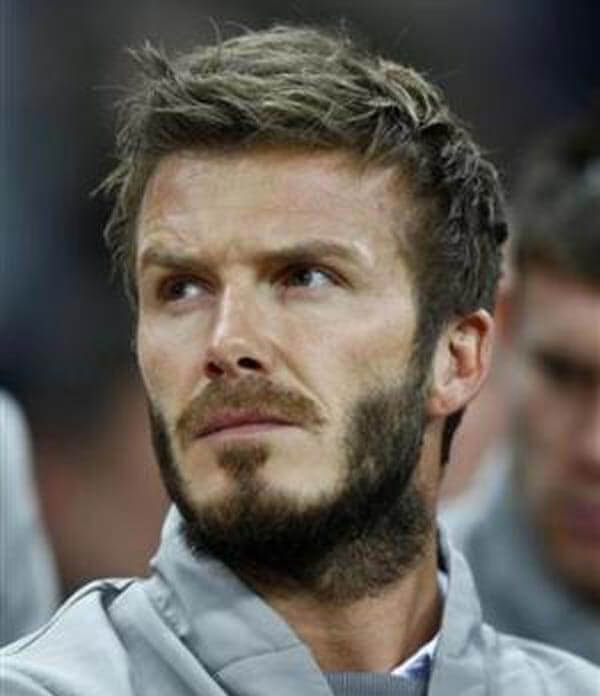 #11  Off-Center Double Side Flip
Here, David Beckham decides to go a little bit messy without compromising that cool look. In this hairstyle, start off by coming up the top then sport a short trim to the sides. Add tons of texture to the combed up top and create a messy off-center part. Give each section a sweep to the side and work your fingers in the hair to achieve a disheveled look. Create a color contrast by settling for honey blonde on the longer hair and brunette on the shaved sides.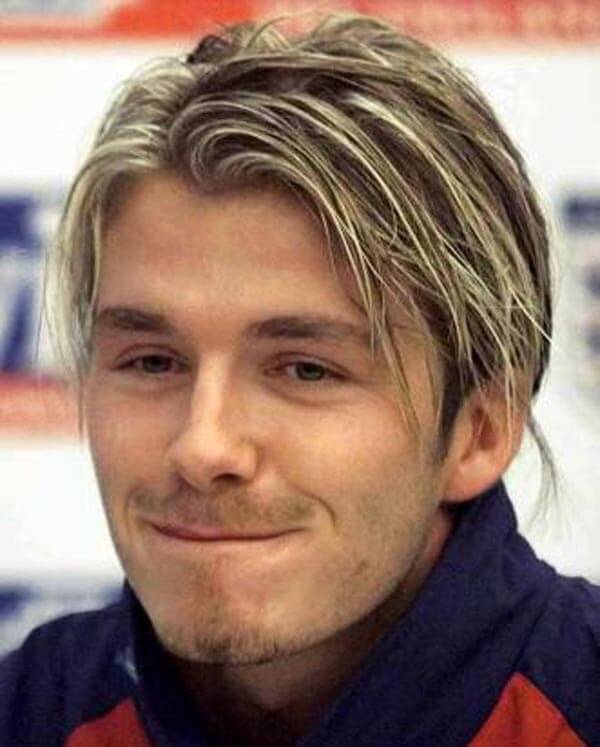 #12 Classic Comb Over with Side Part
David Beckham goes classic in a comb over haircut. To achieve this style, begin with some texture then create a deep side part. Style the top into a pomp-style comb over using pomade cream and give the sides a light trim. Let the trim bit shorter at the temple and cut your beard into a short stubble. This comb over style is a good option for long thick hair.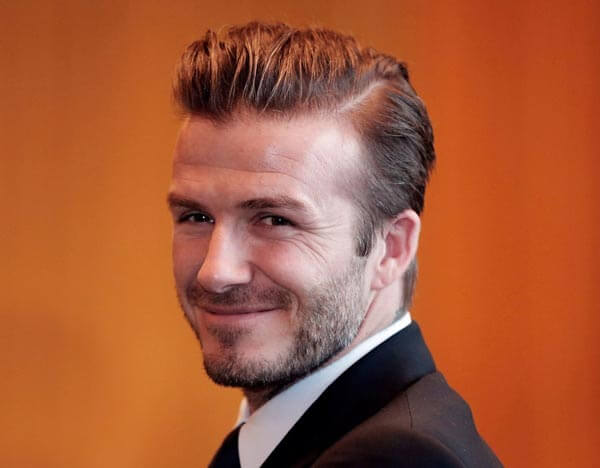 #13 Textured Swept Back Middle Part
David Beckham goes a little bit longer to achieve a flirty shoulder-length hairstyle. To wear this hairstyle, start by texturing your shoulder-length hair then give it a curled look at the tips. Give the temple a shave and create a middle part along the top. Sweep the hair backward and over the ears leaving a few face-framing pieces.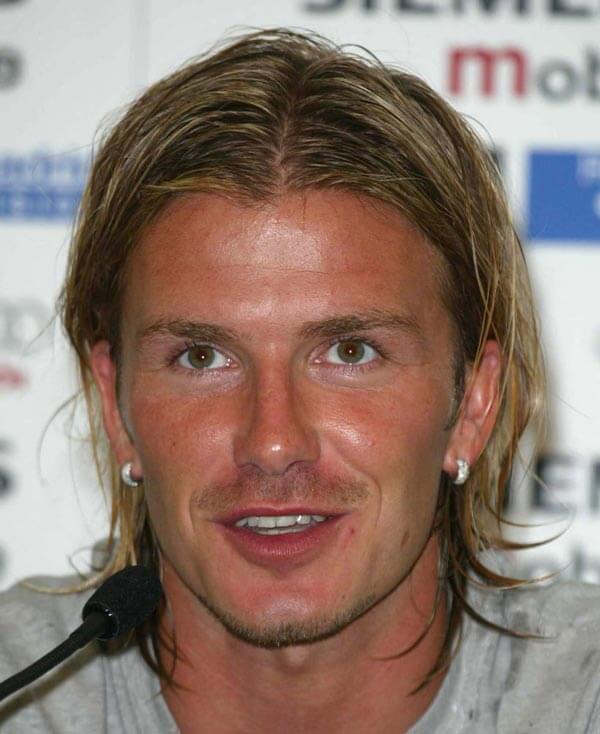 #14 Textured Hipster with Center Part Front
This is a cool haircut often sported by David Beckham in his heyday at Manchester United. To achieve this style, start with a separated front that's textured and parted at the center. Leave the rest of the hair to retain its natural texture and sport a tapered low skin fade. This hairstyle looks great for persons with thick medium hair.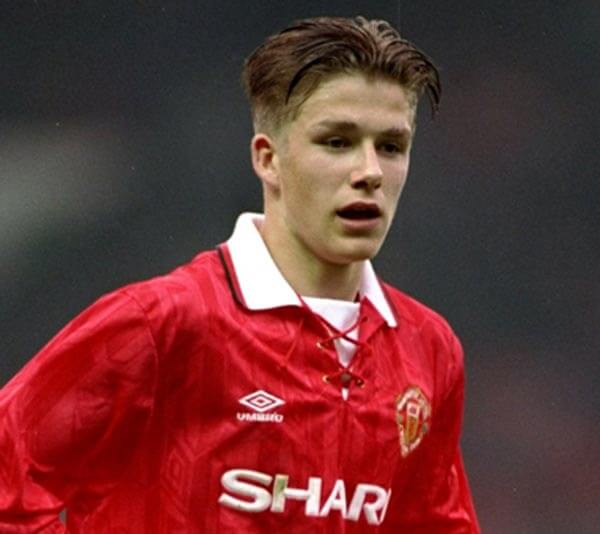 #15 Raked Comb Over Undercut
David Beckham steals the show in a fresh comb over. This starts with a deep side part followed with an undercut. Texture the top and apply pomade cream. Pull it back and sideways using your fingers to create a sexy raked look. This haircut works well for medium hair.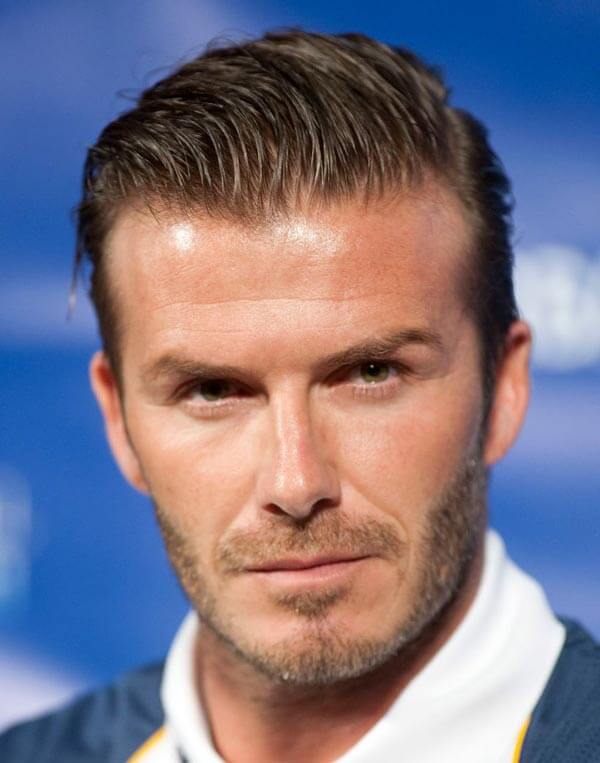 #16 Messy Texture with Shadow Roots
This is a messy yet cool blended haircut. It needs starting off with tons of texture followed with blonde highlights that combine with the natural brunette roots to create a shadowy effect. Sport a light trim on the sides and work your fingers in the hair to create a disheveled look. Try this hairstyle if you have long thick hair.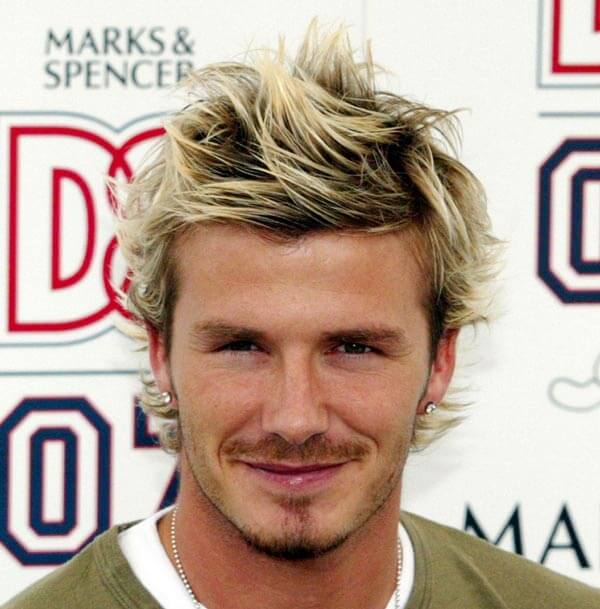 #17 Pageboy with Bangs
This is one hairstyle that's made a scene in the world of football. It's even become the haircut of choice for Lionel Messi and the likes. This hairstyle begins with some light texture followed by a center part. Tease the front into full bangs and use a pair of scissors to trim the sides such that they dip towards the back. Apply some hairspray to let it set and you're good to go. The pageboy haircut is for those with long hair that's got lots of volumes.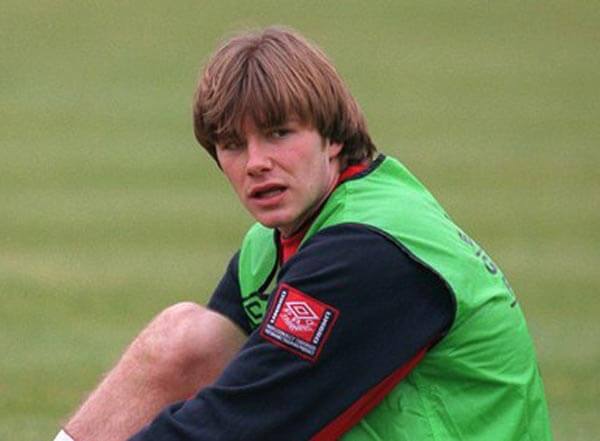 #18 Thick Wavy Top
In this style, David Beckham goes for some more dramatic volume at the top. This haircut begins with texturing followed with a side part. Sport a tapered undercut on the sides and give the long top a blowout texture for increased visual volume. Style into voluptuous waves and flip slightly to the side for a flirty finish.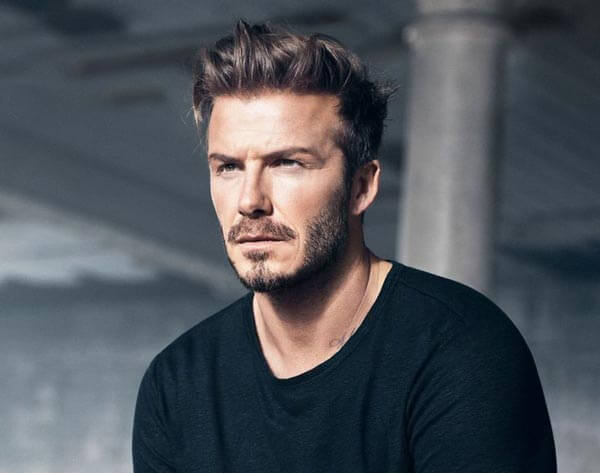 #19 Faux Hawk with Smooth Undercut
Beckham goes soft and a little bit messy in this classic haircut. It all starts with a blowout texture to make the hair much softer. Sport an undercut that's brushed into a sleek and smooth look. Work your fingers at the top to create a disheveled look and tease the hairline along the forehead into loose textured strands. It's a good hairstyle for thick medium hair.