#5 Messy High Top with Razor Fade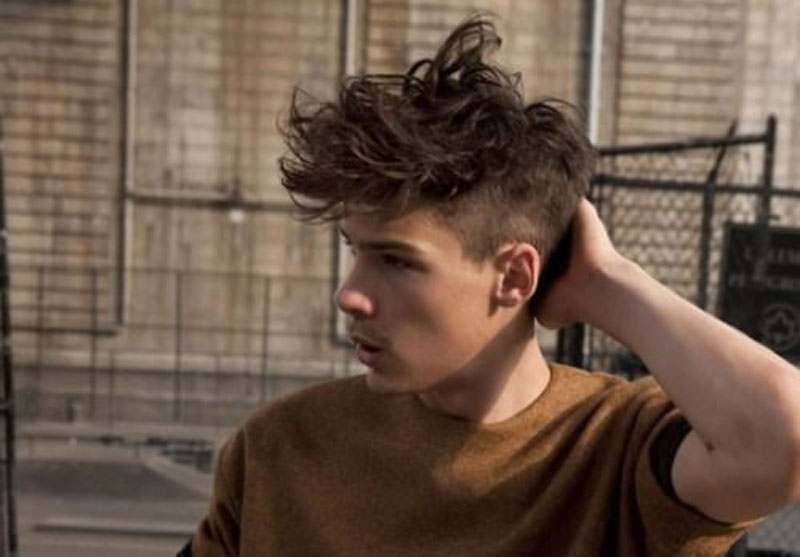 When it comes to the fohawk, the length is variable. This means you can experiment with tops that are a little longer or thicker than usual. If you like that idea, the messy fohawk is the right choice for you. A slight razor fade on the sides should complement the long, wild curls of hair on top while making the shape of the haircut more pronounced and a lot edgier.
#6 Spiky Classic Fohawk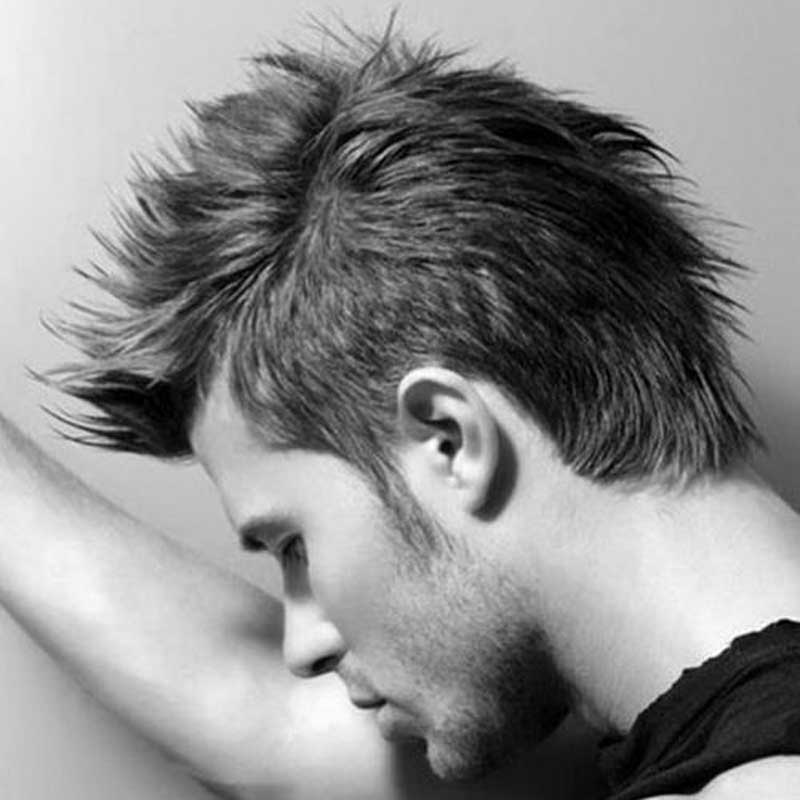 Even if you decide to go with the classic mohawk, there are still ways you can spice it up for special occasions. To pull off this look, try going with spiky textures for the hair on top to bring out the shape of the fohawk even more. As for the sides, shaving might not be necessary since you can style them flat using some strong pomade or clay. However, keep the length on the top level even towards the back to give the look its distinctive shape.
#7 Short Fohawk with Crispy Shaved Sides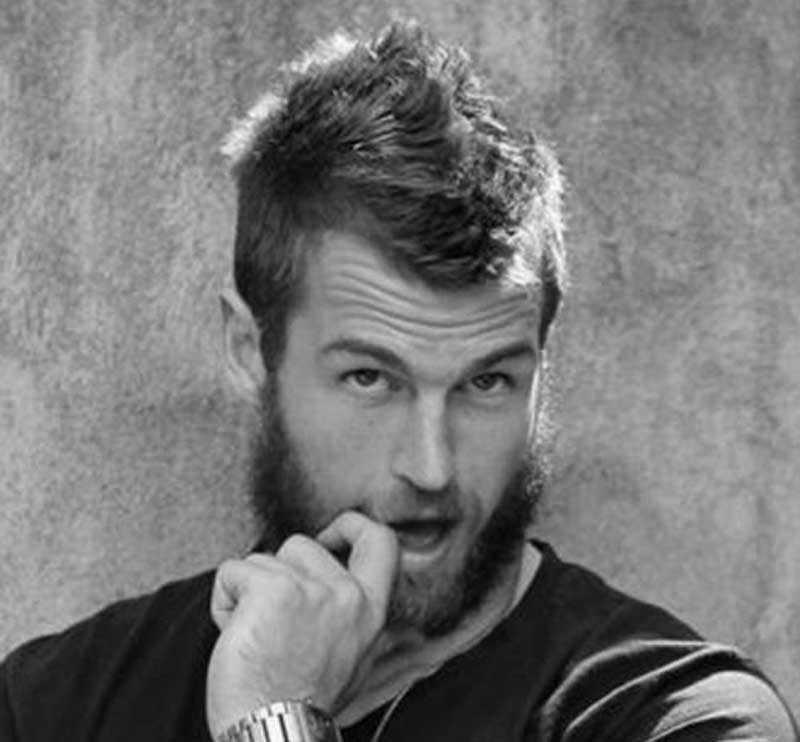 Not every faux hawk should have incredibly long, spiky tops and crispy shaved sides. If you prefer something a bit more reserved, then it should be nothing more than a little styling of the hair on top to create a fake Mohawk look. The sides do have to be shorter than the top although, for this look, you can skip the scissors. However, a smooth temple fade really brings out the edginess of the look without making it seem too outlandish.
#8 Hip Curly Fohawk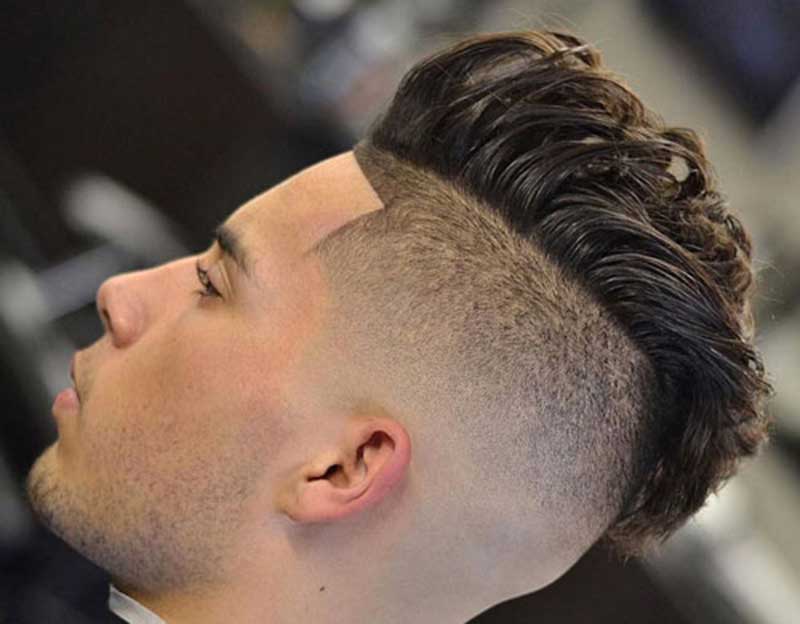 This particular type of fohawk is much closer to the Mohawk than it is to the pompadour haircut. As usual, the top remains longer than the sides, especially since the sides have been reduced to a crisp bald fade. For extra oomph, the hair on top is curled slightly backward, making it a lot more interesting especially against the contrasting sides and back.
#9 Modern Disconnected Haircut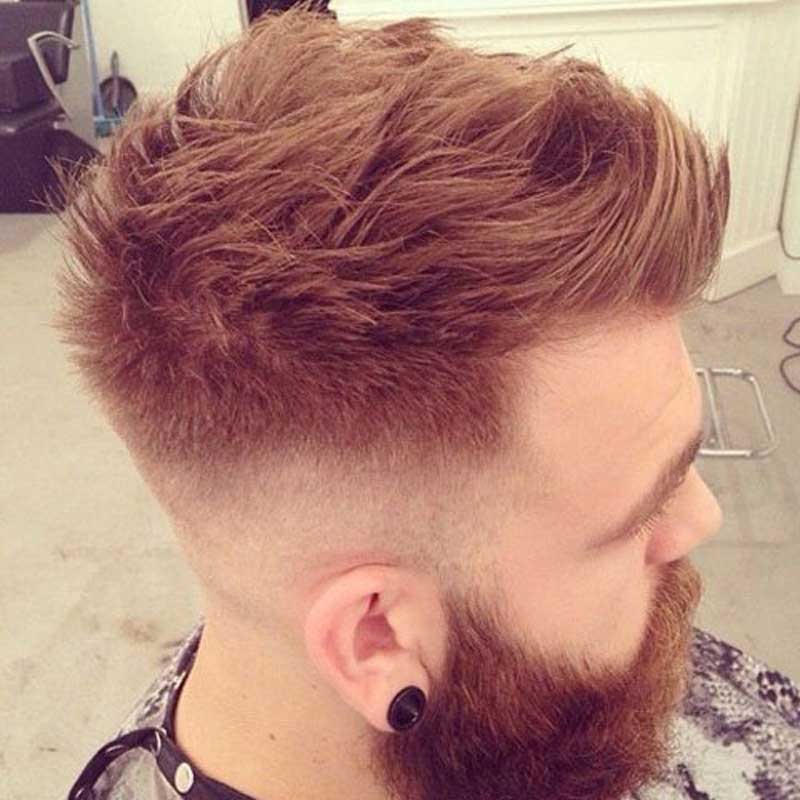 The 'beard disconnect' as it is known is a derivative of the original fohawk hairstyle. Reserved for the heavily bearded among us, it involves creating a stylish part between the hair on top and the hair below, normally using a sharp bald fade. Here, we also see a lot of attention to detail paid to the hair on top where the front is slightly upturned and swept backward. Towards the side, it has been shortened using a taper fade which ends in a disconnection a few inches above the ear.