The punk subculture refuses to blend in with societal expectations. Using their hair to make a statement, liberty spikes became an answer to a generation who wanted to blaze a trail of non-conformity.
What Are Liberty Spikes?
Liberty spikes isolate spikes of hair from the crown of the head outwards. There are several variations, such as lining them up in one direction like a Mohawk or exploding in opposite directions.
The hairstyle dates back to Ancient Briton, where warriors used it as a badge of honor. After the Romans conquered Britain, their confined hairstyle became the new norm. The spikes fell out of use by the mass public for centuries until the 1970s. The punk subculture began rebelling against the establishment through their music, attitude, and fashion. The subculture morphed the diadem on the Statue of Liberty's crown into an anarchist-inspired style to promote individual freedom.
How to Do Liberty Spikes?
This hairstyle is achievable whether you have short or long hair. The most common examples are longer and more visually striking than shorter and polished spikes. It's best to grow your hair out near or past your shoulders, but how you wear the hairstyle is ultimately up to you.
The first step is to brush out all the knots in your hair. Make sure your hair tangle-free as you divide and fasten your hair into sections. Hold the first section upwards and apply a hefty amount of hold hairspray. Next, blow-dry the first section from the roots to the tips. Repeat the same process for every section of your hair. The final result should be the hair standing straight on its own in the air.
How to Maintain And Take Care of Liberty Spikes?
The most crucial step of creating this hairstyle is to exercise caution with the hairspray and blow dryer. Hairspray is flammable, so do not smoke or hang out near an open flame.
Once the spikes are complete, the hairspray chemicals will take several showers to wash out the product. The spikes will gradually collapse and return to the natural way you wear your hair. The nature of liberty spikes typically makes it difficult to sleep at night. Find a sleeping position on your side that's as comfortable as possible, and then reset any spikes that come apart the next morning.
Exploding Spikes
Depending on your hair type and how you want to style your hair, you can create as many spikes as you want. This style of exploding spikes extends outward in every direction. The independent spikes are thin, but the hair is voluminous enough to fill around his head.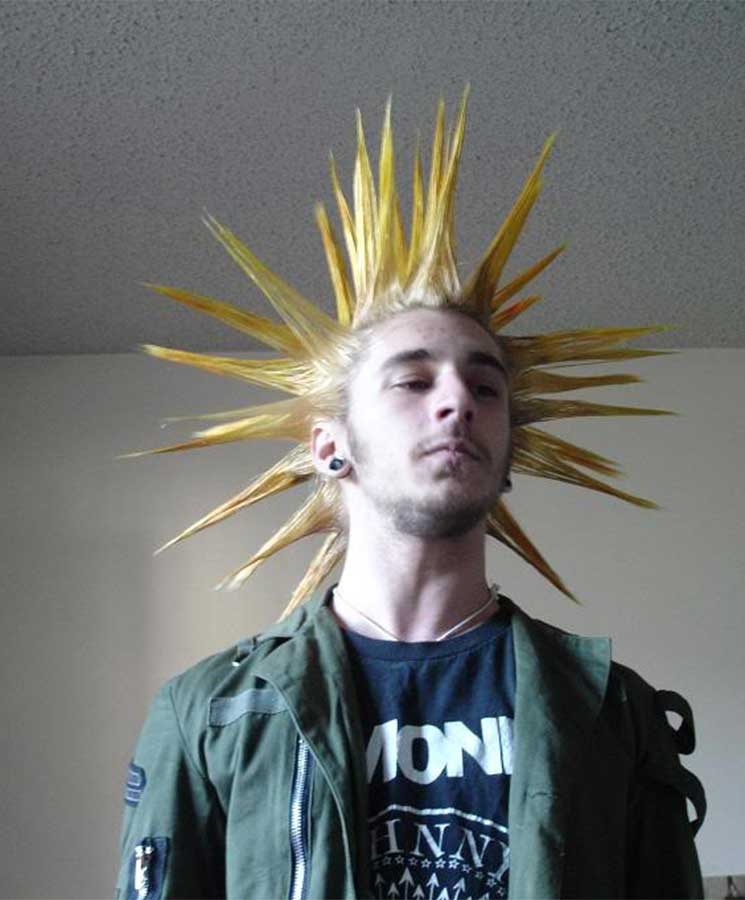 Thick Liberty Spike Mohawk
Liberty spikes are the ideal foundation to create a Mohawk. This guy combined his hair from both sides of his head and spiked them upwards. It's also not uncommon to see spike wearers shave their heads to draw attention towards the spikes.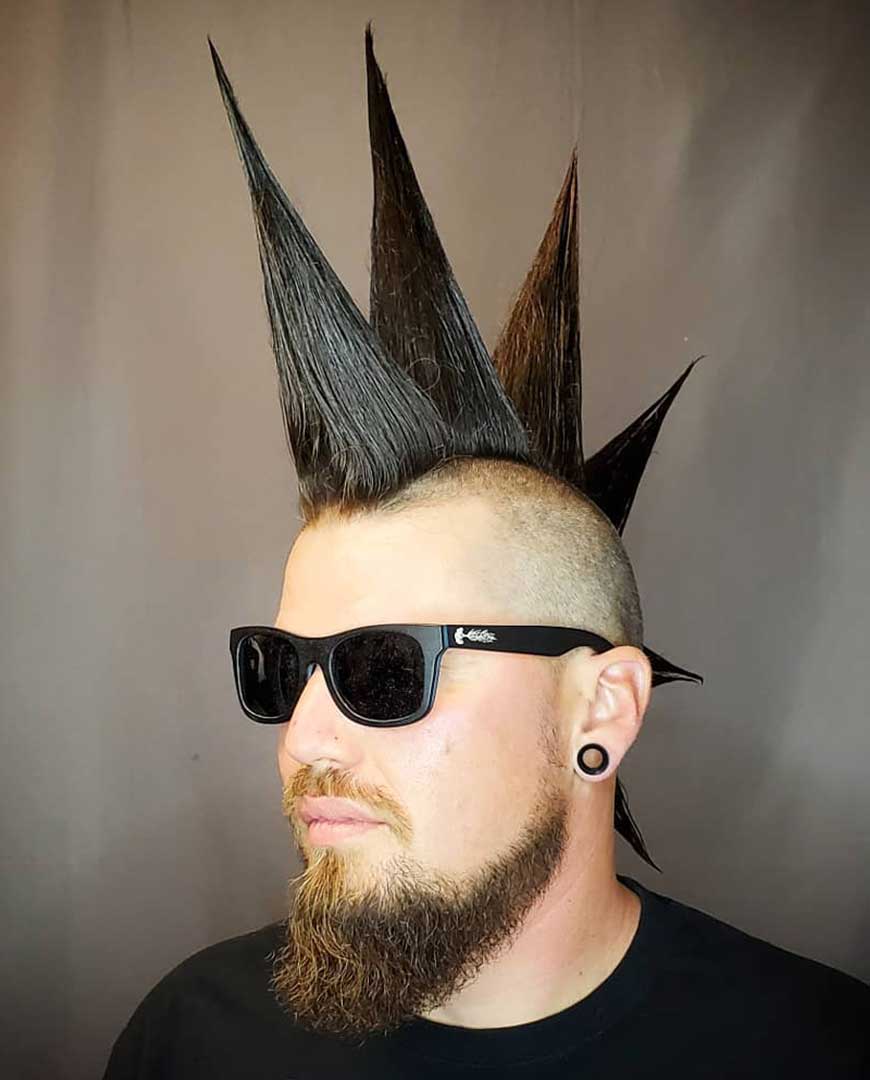 Short Yellow Spikes
Shorter spikes will also pack a punch with your appearance. First, dye your hair blond from the root to the edges. Leave enough space to dye the ends black. Shave your head except for a strip down the center and start forming your spikes. If the quality of your hair is thinner, you might be able to use holding gel instead of hairspray to mold the spikes.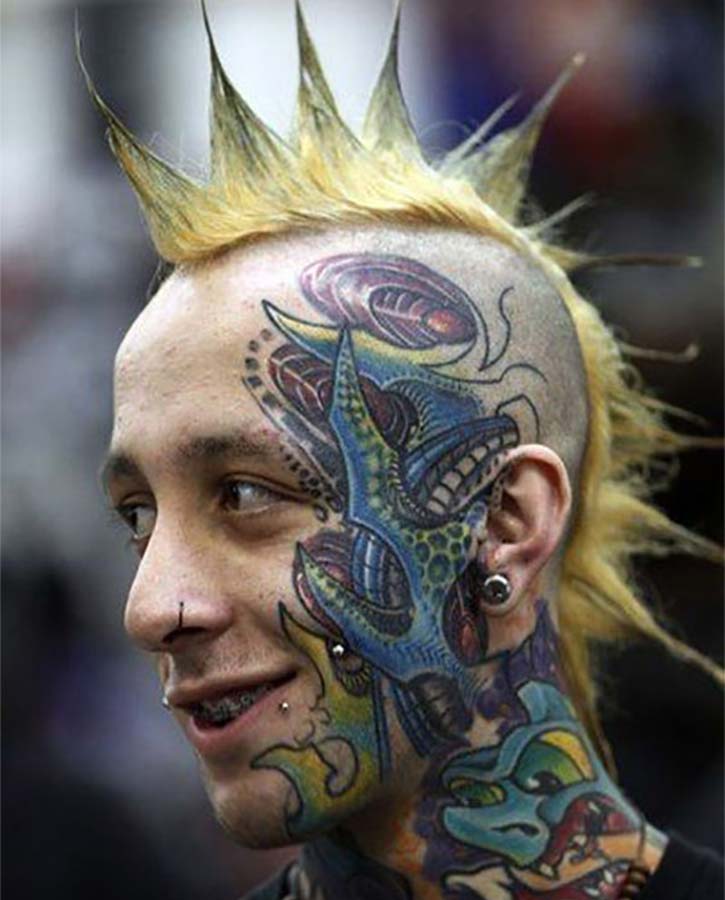 Skinny Exploding Liberty Spikes
To mount spikes as long as possible, you'll need to grow your hair out extremely long. Ask a friend or hairstylist to help you spray each section. Instead of a Mohawk or a spiral of spikes around your head, be selective about how many you want. Sometimes less is more.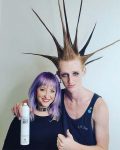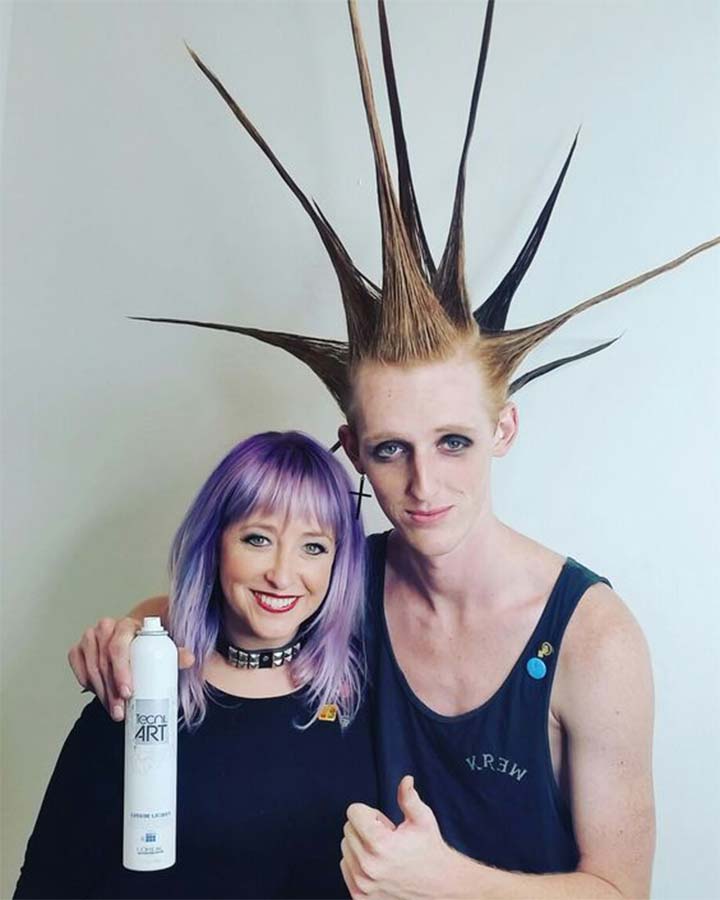 Thick Natural Liberty Spikes
Shaving your head is not a requirement for making liberty spikes. You can create a thick collection of spikes by keeping your hair intact. There can be quite a balancing act between how thick your hair is and the quality of the spikes. Not one strand goes to waste with this collection of spikes.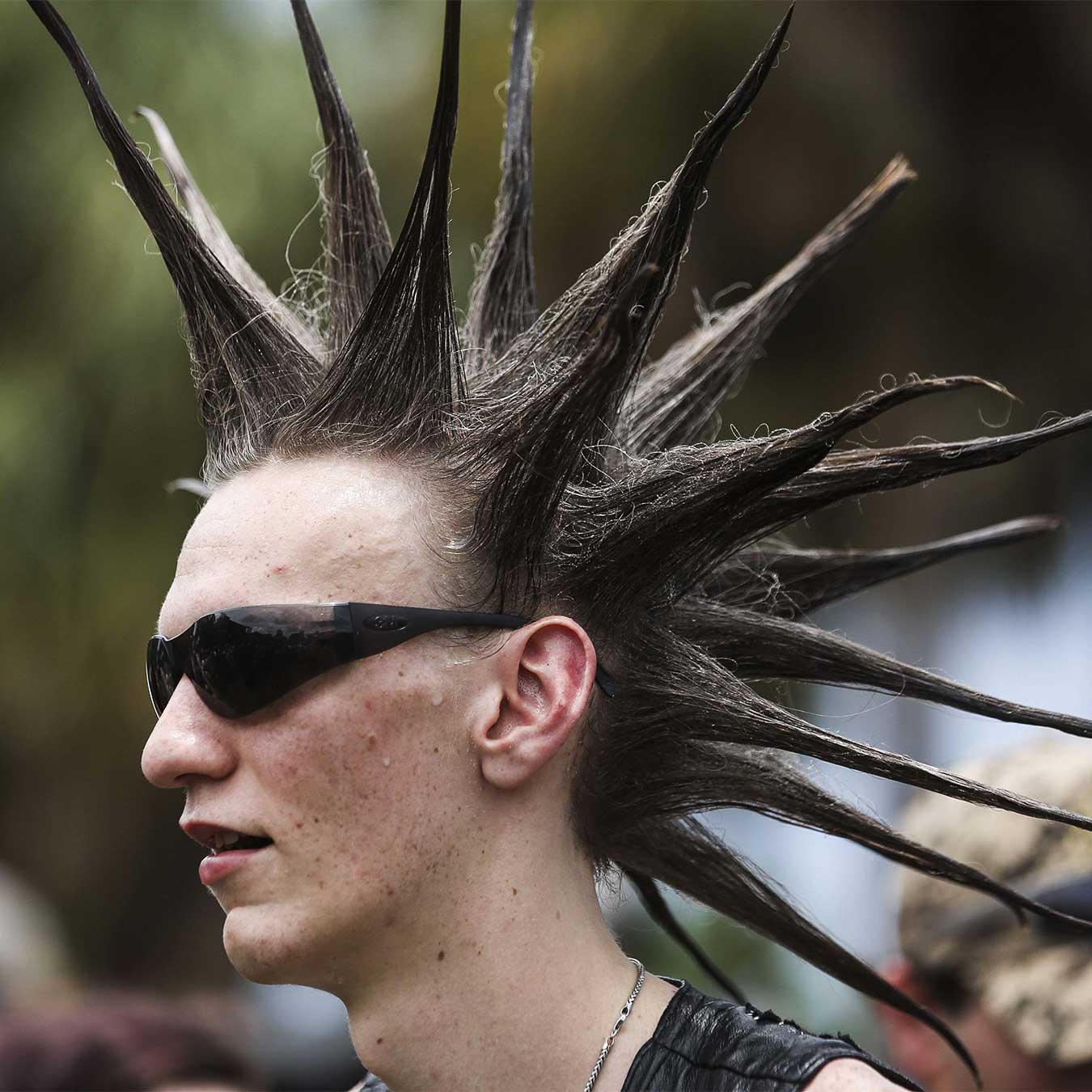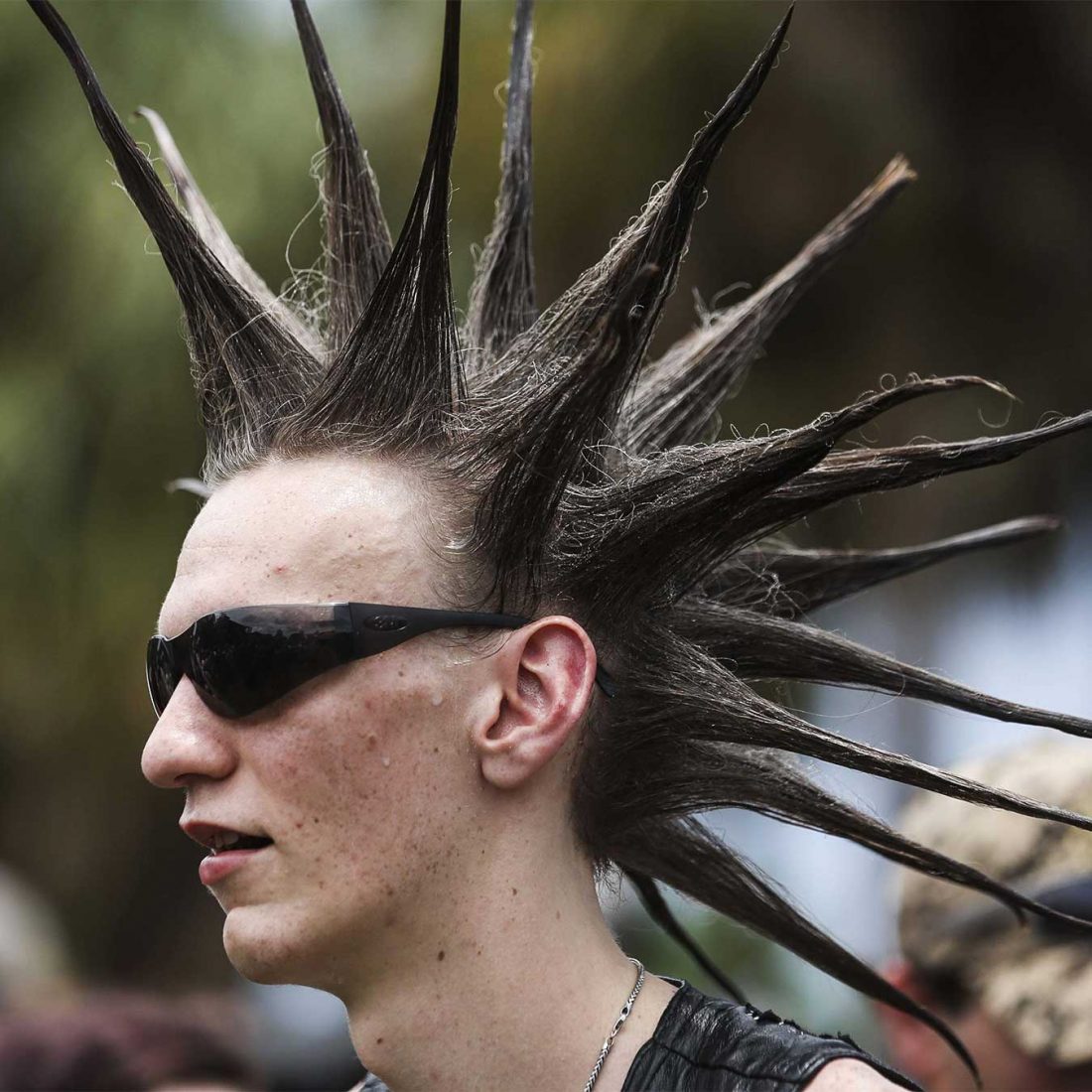 Red and Black Spikes
The possibilities for dying your hair are infinite. You can break up individual sections, tip the edges, or use a gradient of shades. This look takes advantage of the latter. The black roots occupy half of the spikes before transitioning into a bold red.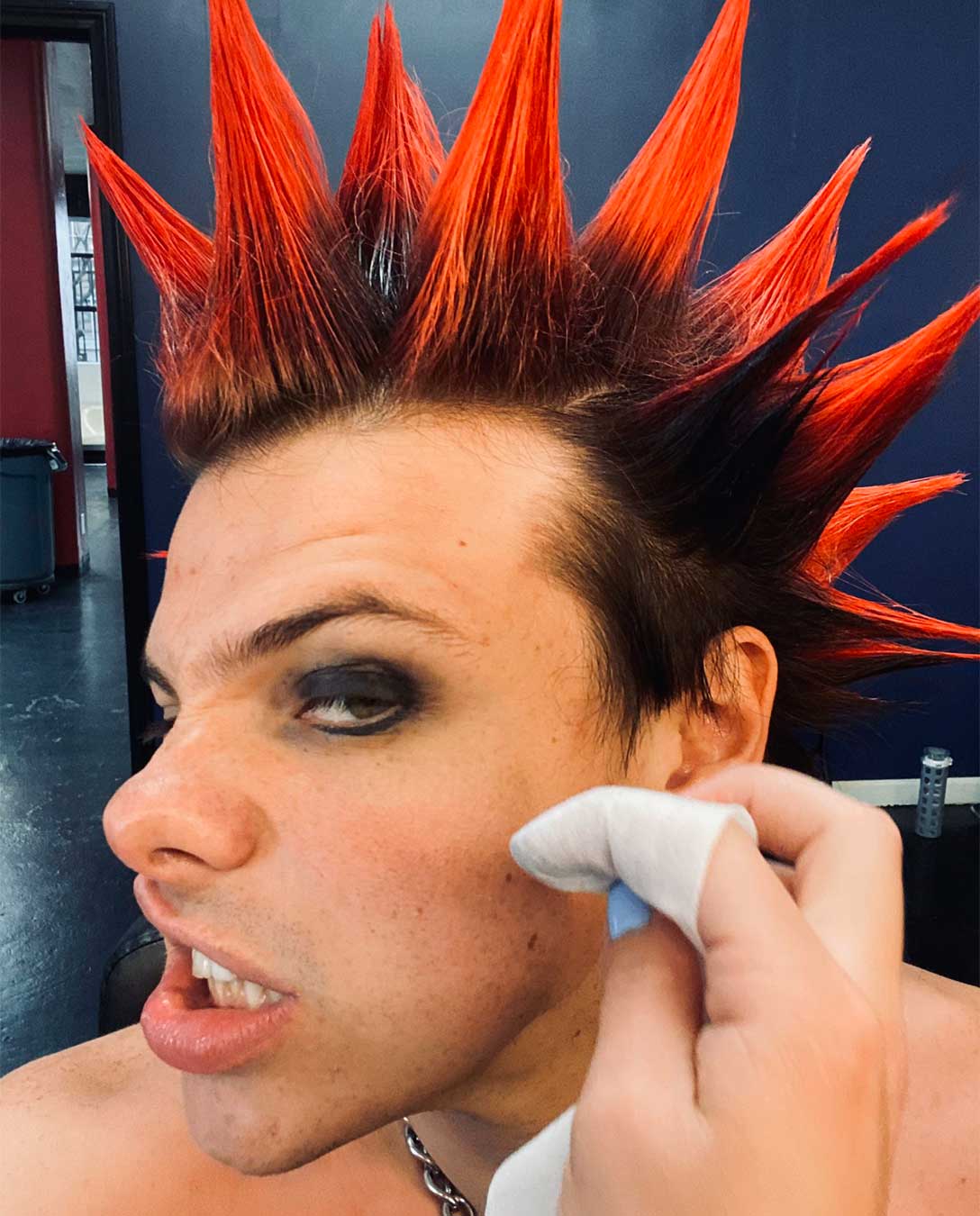 Short Blunt Spikes
This type of style is not for the weak-hearted. Grow your hair out long to create epic spikes. Then, ask your hairstylist or barber to cut the spikes in half or less for blunt edges. Instead of making short spikes with short hair, you're going the extra mile by cutting longer hair in half.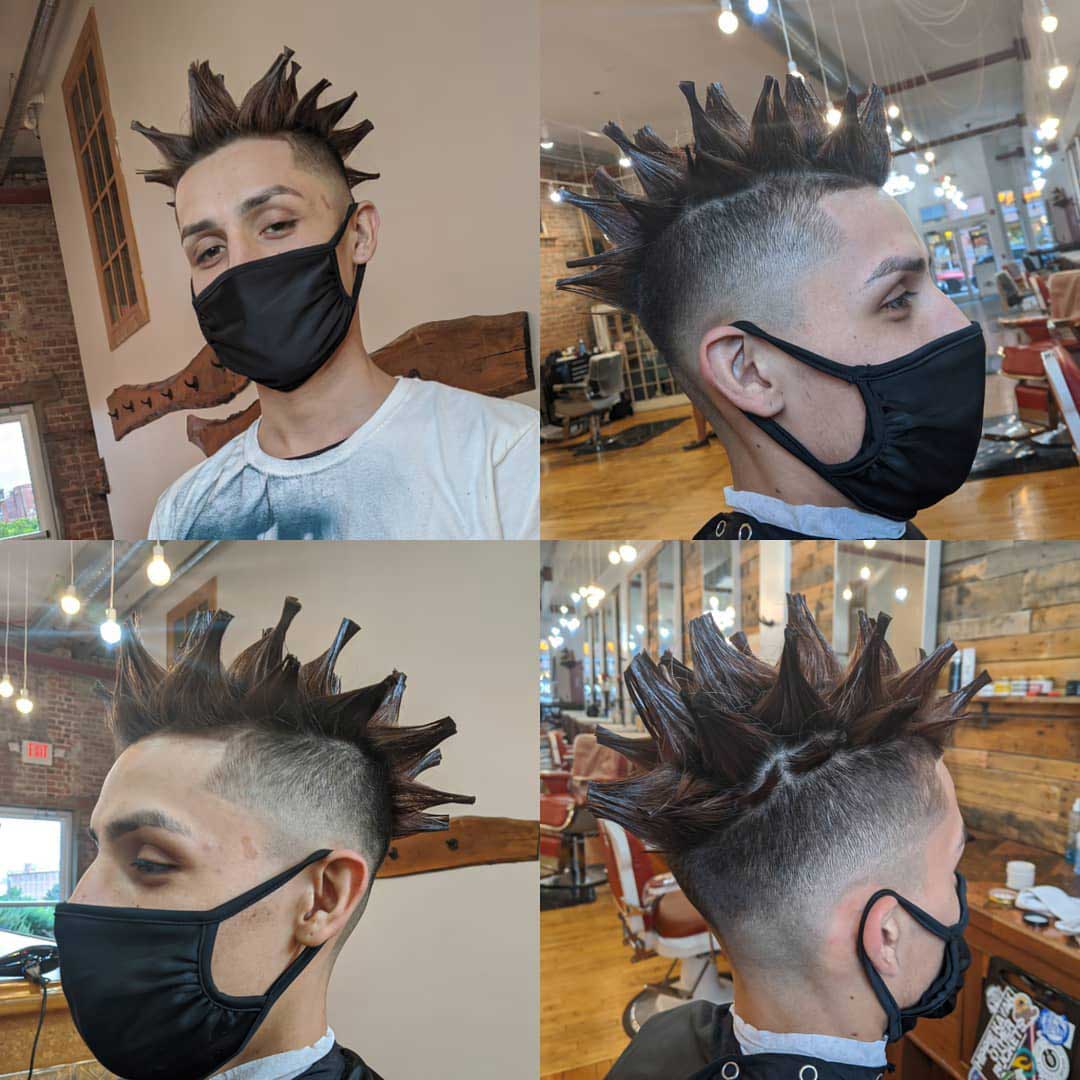 Split Dye Liberty Mohawk
Typically, you should dye your hair before you form spikes. Here, this rebel dyed his hair down the middle between two colors. The left side is blue, while the right side is green. A fade in the middle contains a stronger base between the two shades.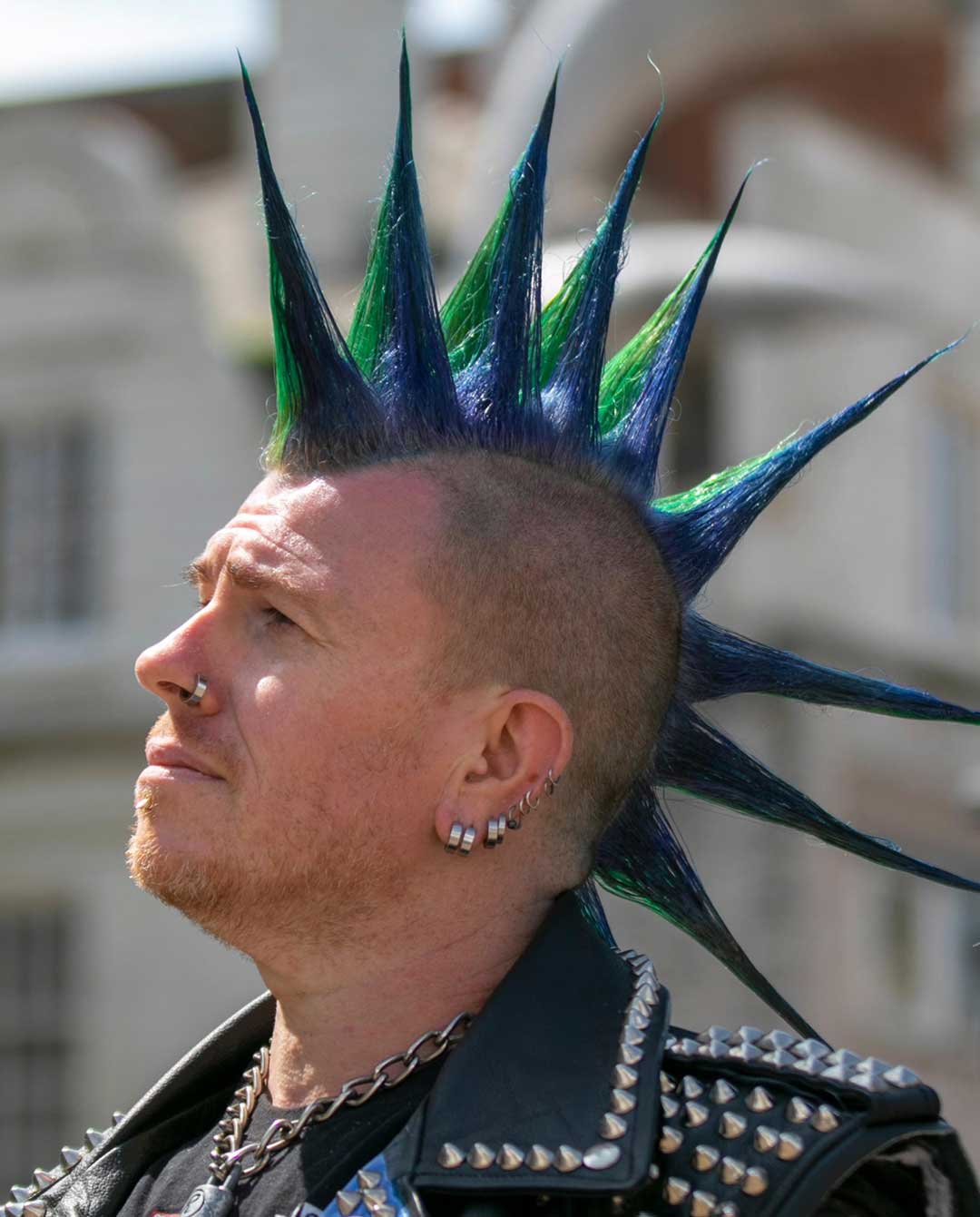 Half Side Liberty Spikes
A full head of hair is a child's play for this version. Replace a neon dye with a soft shade of peach to catch onlookers off-guard. Turn the style up a notch by only shaving one side of your head. Center your middle part with two long sections, and then add distinguishing spikes with the unshaven side of the hair.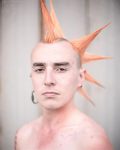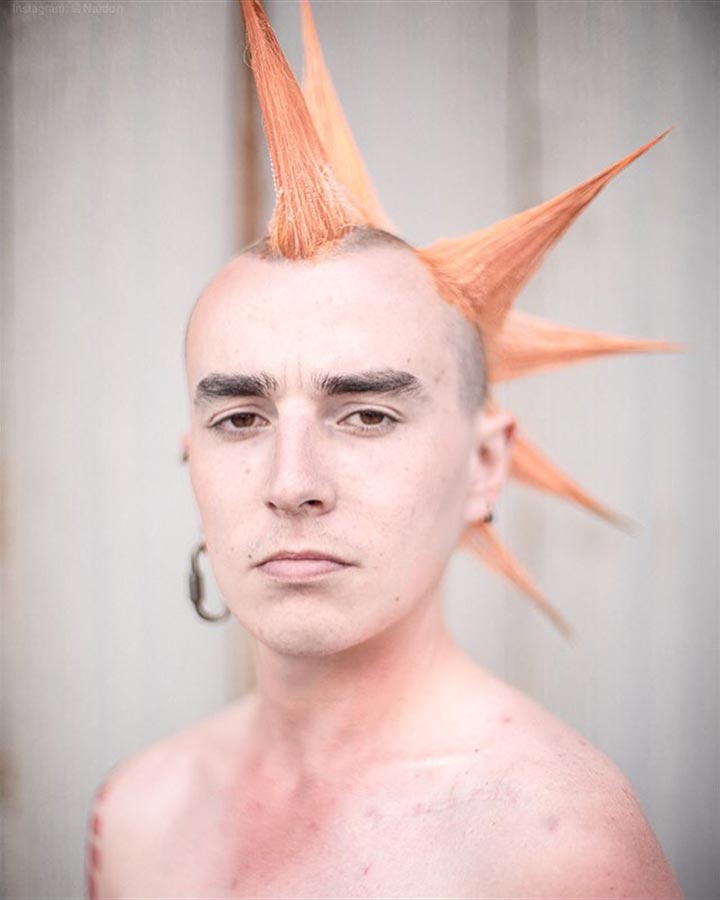 Double Rainbow Spikes
If there were rules for the punk subculture's hairstyles, this look would break all of them. Shave your head down the middle and around the sides, but leave enough hair to produce two rows of medium-sized spikes along the edge. Top it all off by dying individual sections one color of the rainbow. It'll be impossible for your style not to impress punks and non-punks alike.