In the 80s, Mohawk haircuts were a sign of punk culture and customarily featured dyed hair that is styled as stiff peaks. These days, Mohawk fade haircuts come in different forms and are a perfect choice for an edgy look or a simply cool hairstyle. Check out the below Mohawk inspired haircuts.
#1 Medium Bald Mohawk Fade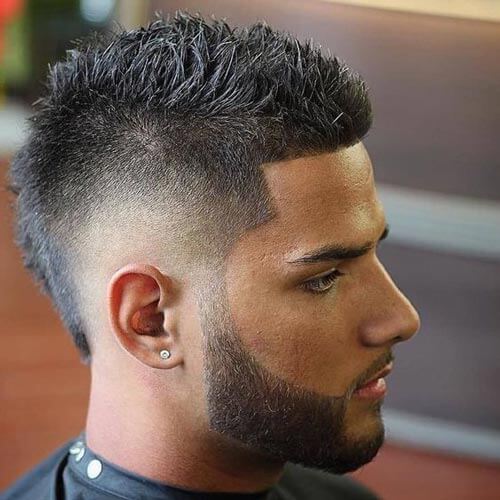 A short and spiky Mohawk hairstyle with a medium fade at the sides. The fade starts at the top and goes bald around the ears. To achieve the spikes, you'll need some hair gel. Apply with your fingers and pinch the hair upright before drying.
#2 Curly Skin Fade Mohawk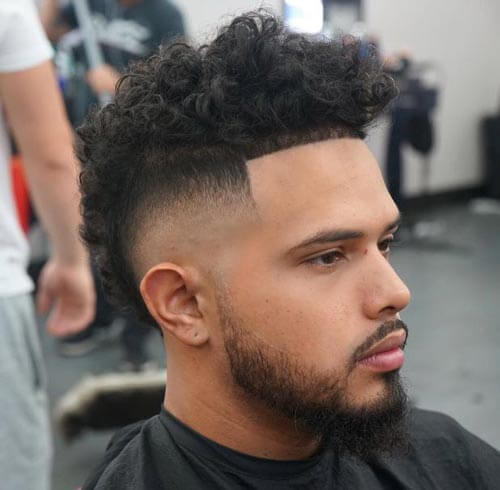 A curly Mohawk is a rare sight to see indeed. This hairstyle features long curls and a skin cut on both sides that fade from the top to the ears. The front has an undercut that blends in with the temple shave. This is a great look for men with natural curls and kinks.
#3 Tinted Kinky Mohawk Fade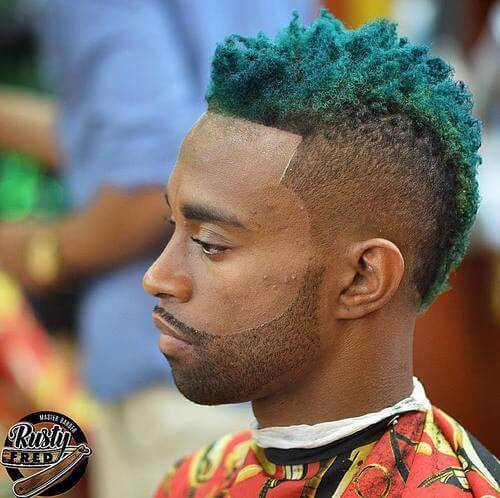 Whether this is for straight, curly or kinky hair, a Mohawk with a fade on both sides can create a distinctive hairstyle. This Afro Mohawk is tinted green and cut faded low at the sides. The longer kinky hair on top is a fashionable mohawk cut for black hair.
#4 Low Fade Afro Mohawk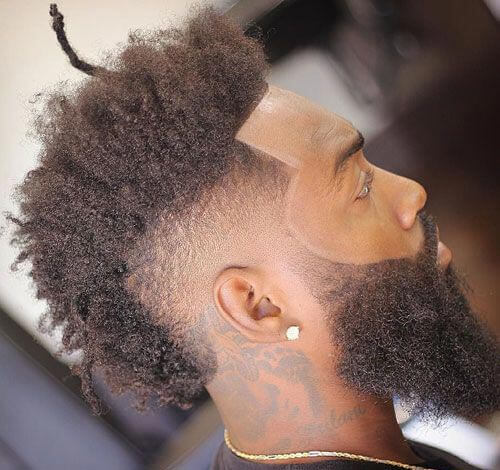 A high volume Mohawk features a lot of hair on the top, and this distinction between the top and sides is the main attention grabber. The hair on top is long enough to try different styles like twists and curls or left natural like in this picture.
#5 V-shaped Neckline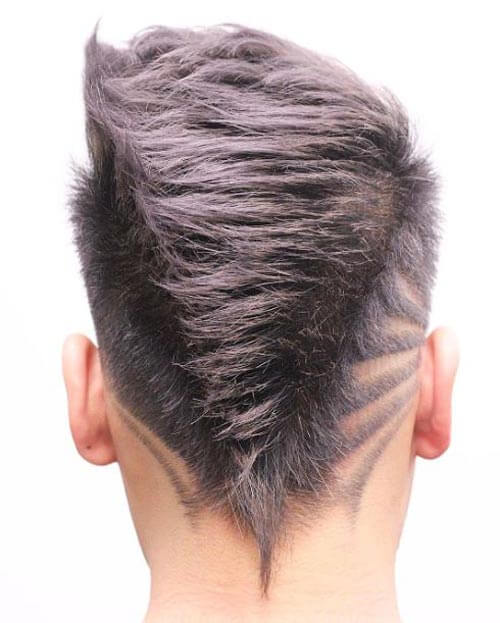 The uniqueness of this Mohawk can be attributed to the cut and style. This rare version has a wider top that tapers down to a V at the neckline. The hair is cut with a side design and spiked up with some hair product.