It can be difficult to pull off a curly undercut without some help. One minute your curls are tamed and the next second your hair has ballooned into a weird mushroom style. There is a way to keep your curls under control without having to use a ton of styling products, just go a little shorter and higher with the undercut or fade.
How to Style Curly Undercut
There are no precise measurements for a curly undercut. It depends on the style and type of hair. Thicker curls work best with a short fade, it can be almost bald or tapered. The undercut can be longer if you're hair is thinner. It's less likely to form a big "puff-ball" on top.
You don't need to use a lot of styling products with these haircuts. Mousse is ideal for fine hair, it keeps it in place without weight it down. Gel and styling creams will keep thick curls under control.
Most Popular Curly Hairstyles for Men
Not every curly undercut hairstyle works for every guy. Remember, your hair type needs to be considered. When you're trying to decide on how short to go, check out a few popular hairstyles for men with curly hair.
Skin Faded Undercut
This is a bold hairstyle for guys that want to show off their curls. It does work best if you have thick hair. The undercut is closely trimmed up to the crown. This gives your dense hair the lift it needs to stay in place.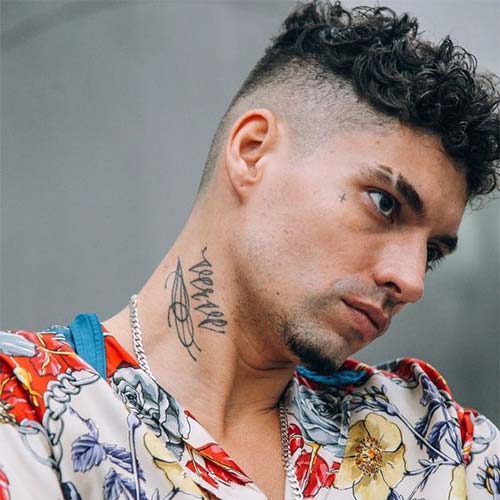 Angular Fringe Undercut
This a great style for fine hair. The undercut starts off shorter, gradually getting a little longer up to the crown. It's basically a reverse fade. The longer length at the crown gives your fine curls body while the angular top cut gives you a fresh and edgy appearance.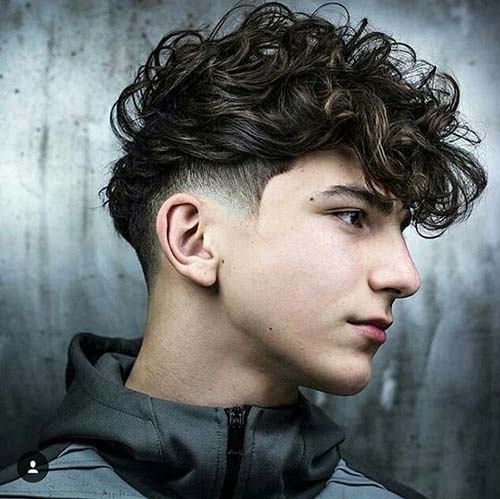 Curly Undercut Fade
An undercut fade brings your curls out very clearly. The sides and the back are faded away and you retain your long or short curls on top. A consideration of the face shape is required before taking this cut. Apart from curly hair, the face needs to be shaped square.
To style a curly undercut, you will need a clipper. Do a clean shave of the sides and the back. Get a razor cut. Each day, check your curls.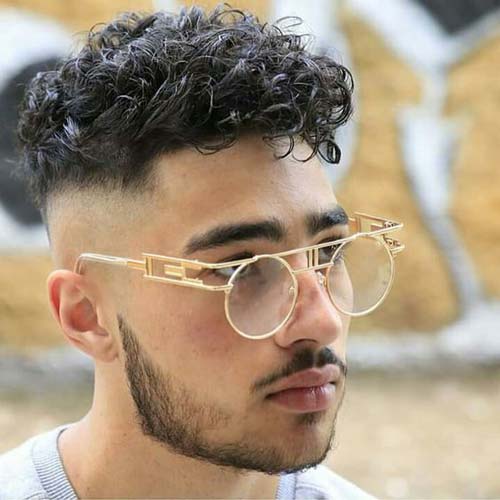 Curly Fade with Fringe
Curly hair makes a very outstanding fringe. Fringes have a very look on many faces. Depending on the facial shape and the preferred length of the hair, one can get several fringe styles. If you prefer an elongated fringe, curly undercut with is advisable. You can also get forehead and angular fringes. Any will look just nice. Curly undercuts with fringes work very well with round faces. All you do to design is simply fade the hair as you approach the neck. Make a nice fringe on the top.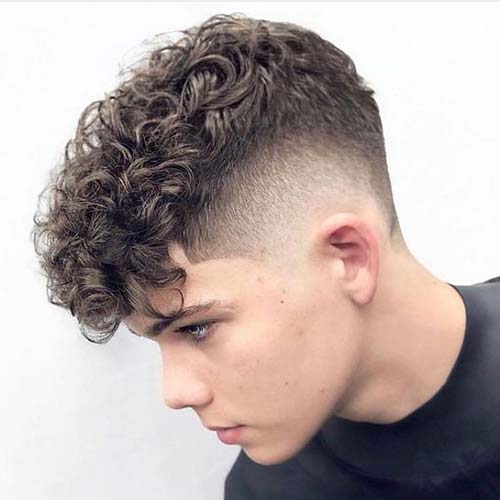 Curly Skin Fade
The curly skin fade is a nice style for people with dense curly hair. It gives the man a very bold look. Since curly hairs are hard to redesign, skin fade becomes a good option.
Styling curly skin fade is simple. All you need is a fine trim of your without reaching the crown. All the areas under the crown should be trimmed shorter and shorter as you move towards the neck. Style the curls to fall as you desire. You need to balance your curl height and how gradual the cut should be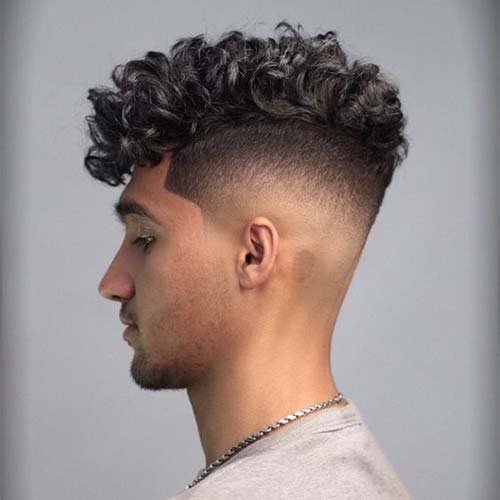 High Fade Undercut
A sleek, modern, and trendy haircut that gives huge contrast resulting in a superb look. It is a fashionable sexy looking hairstyle that anyone can go for.
You need to identify where the trimming begins. Thus, you should identify the crown. Avoid trimming the crown to retain a nice look. Decide quickly on how you should make the tapering sides.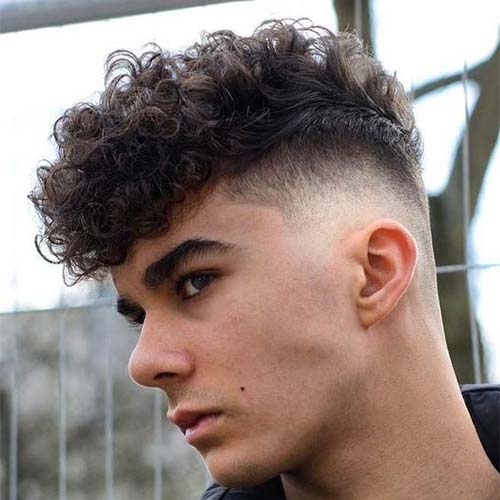 Disconnected Undercut
This is a trendy undercut style that involves making a line between your hairs. You should maintain your curls to the height of your desire.
To style a disconnected undercut, you will do the following. Identify the crown to know where to begin. Divide the sections of the hair and do the undercut Make a line through the divide. Run the line through to the tip of the ear. Curly undercuts have been the coolest hairstyles that men with curly, wavy hairs have been taking of late. It is a very nice style to give a try.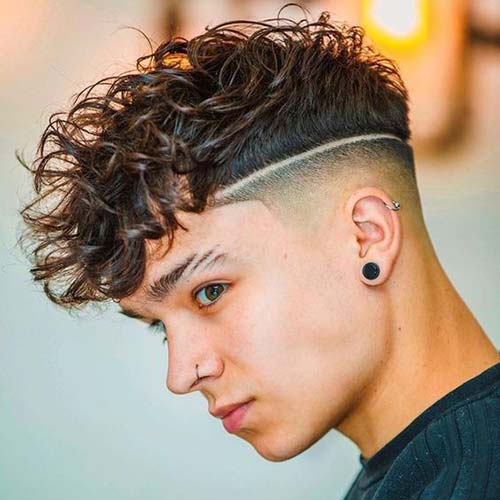 Curly Undercut with Design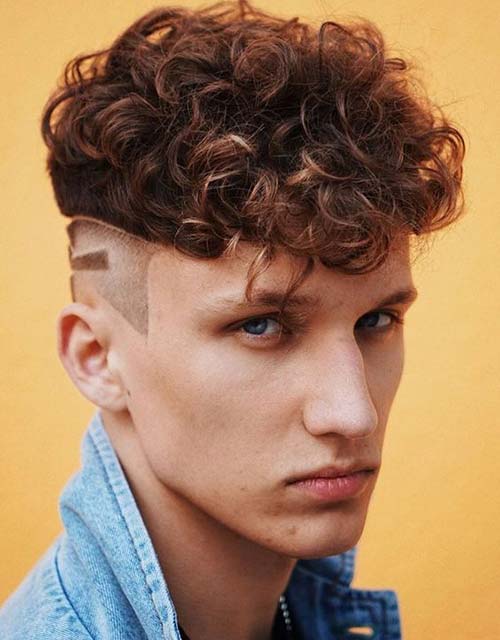 Disconnected Undercut with Fade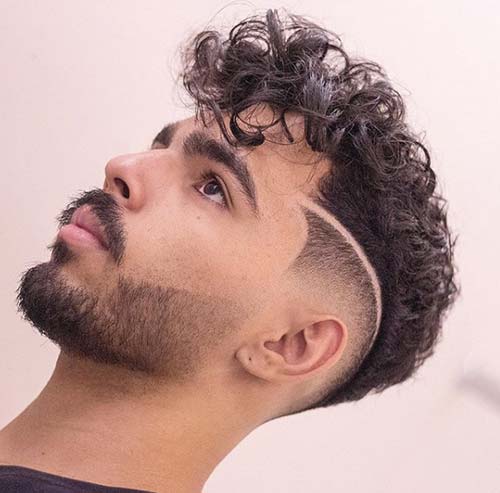 Fringe with Undercut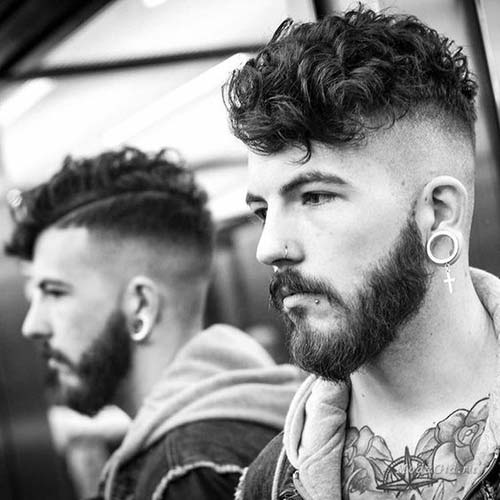 Messy Fringe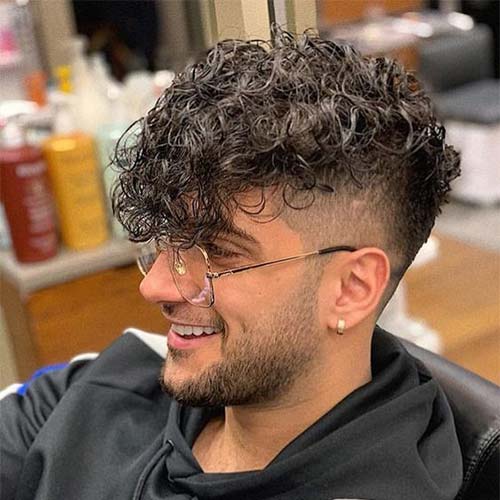 Curly Cut with Drop Fade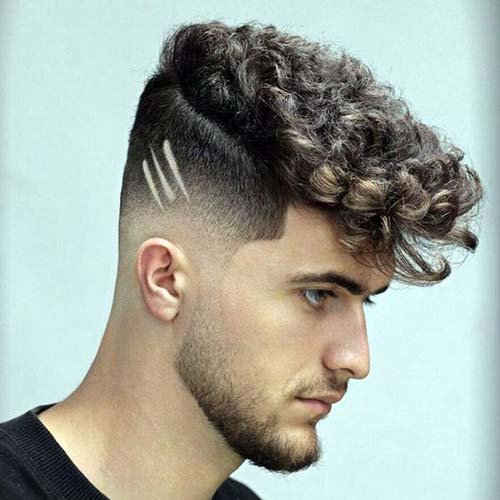 Curly Man with Undercut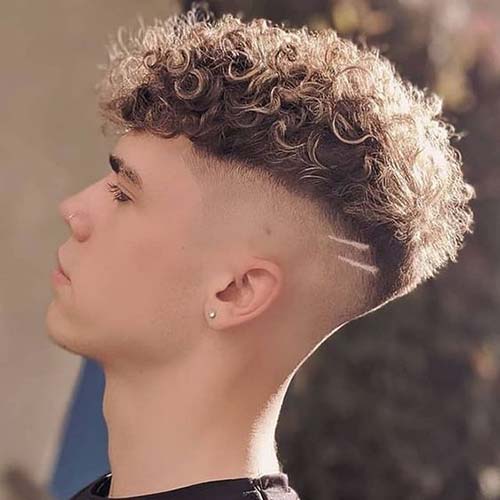 Low Fade Haircut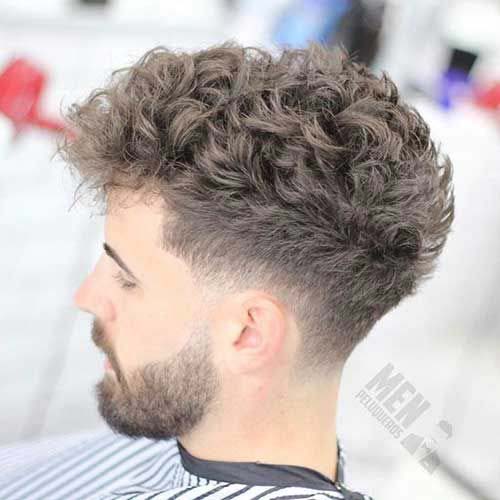 Tapered Haircut for Curly Hair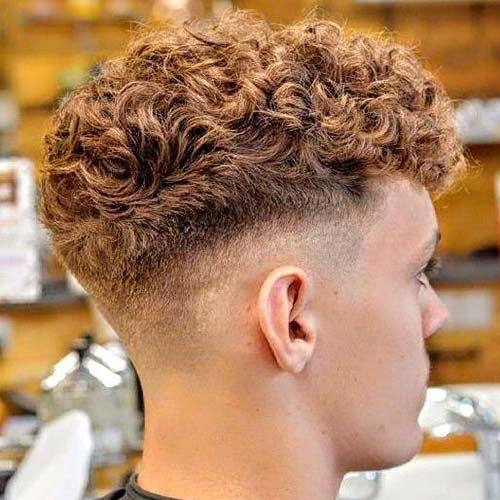 Drop Fade Undercut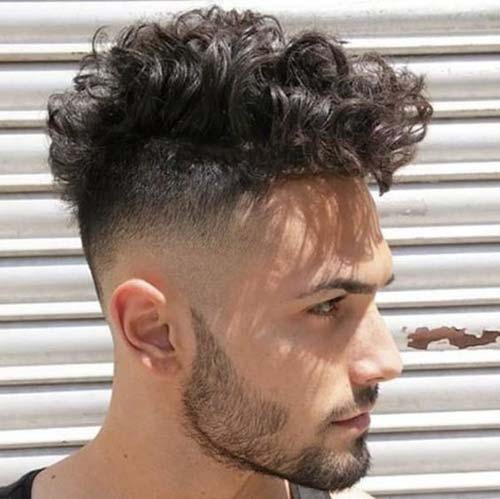 Modern Curly Undercut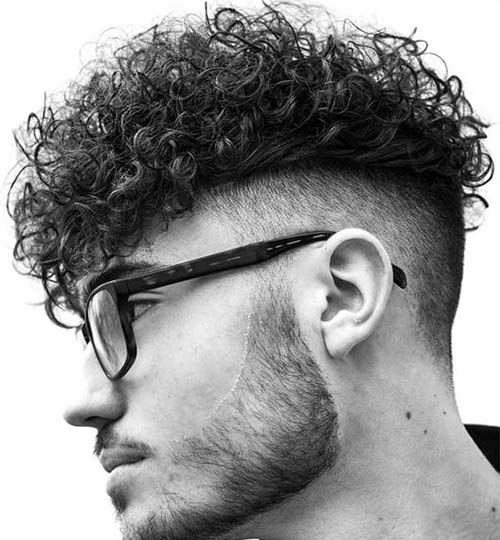 Quiff Undercut Fade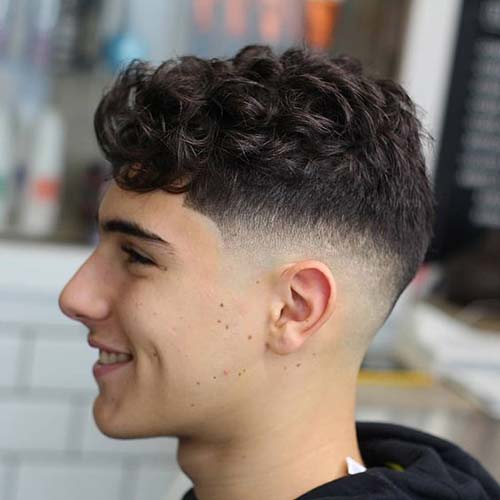 Disconnected Undercut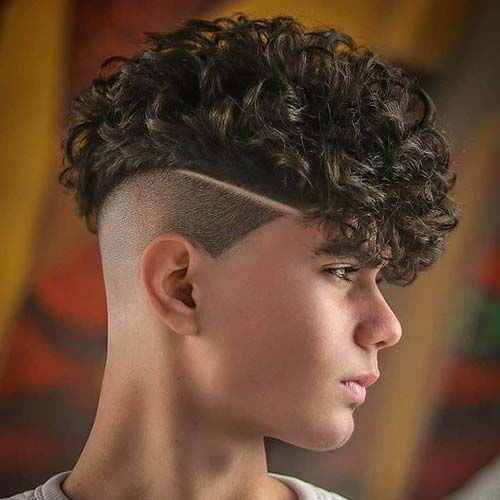 Messy Curly Hair with Beard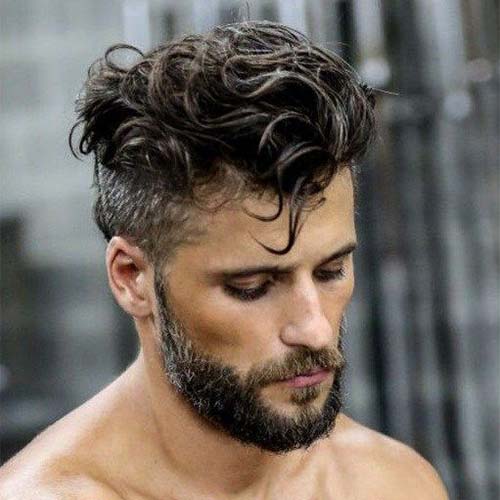 Tapered Undercut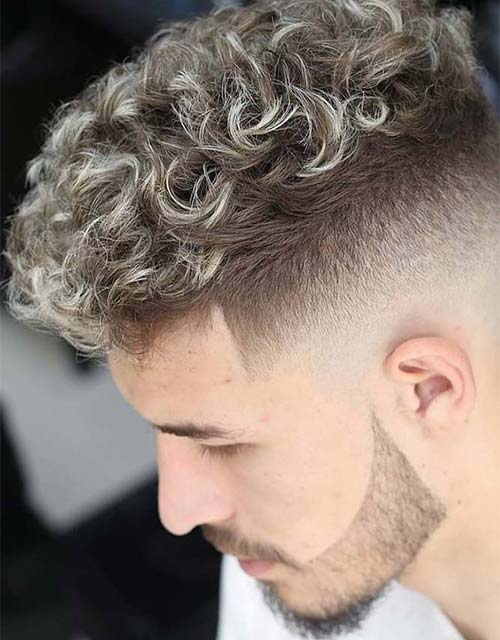 Drop Fade with Curl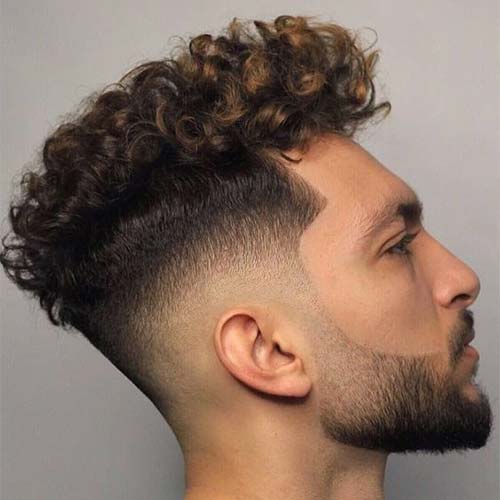 Long Fringe Hair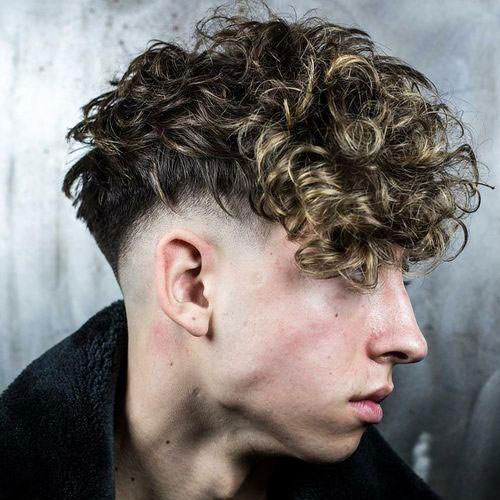 Short Cropped Undercut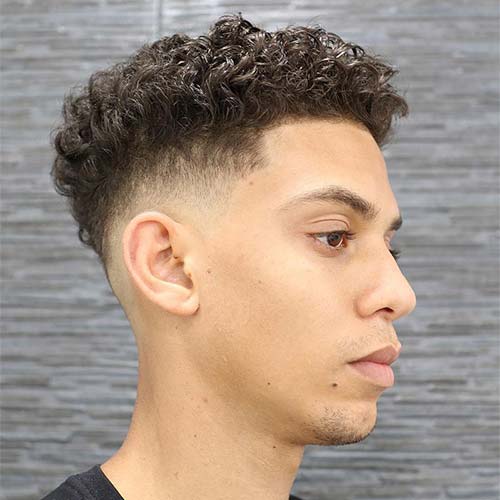 Textured Curly Hair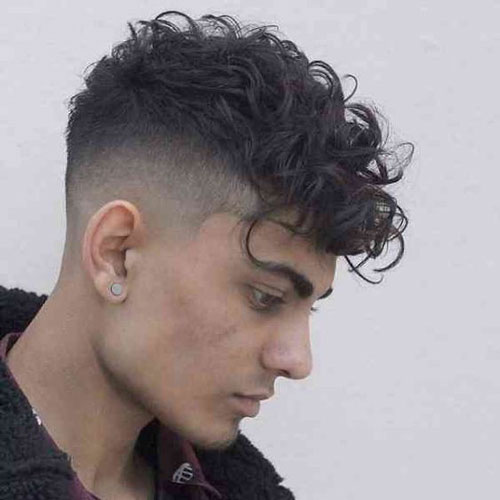 Cropped Haircut with Kinky Hair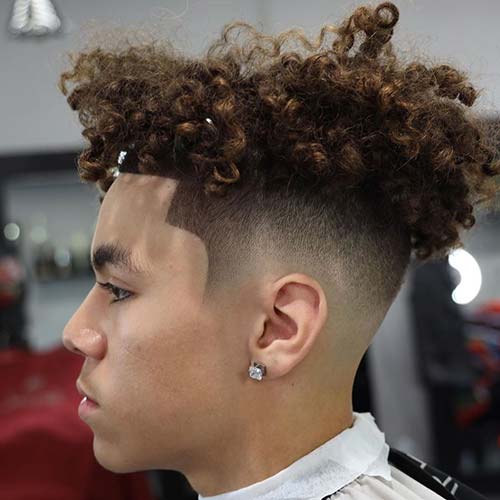 Gradual Fade Undercut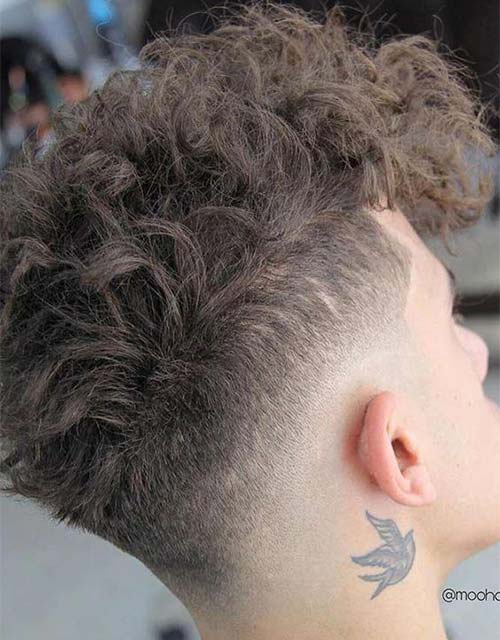 Low Drop Fade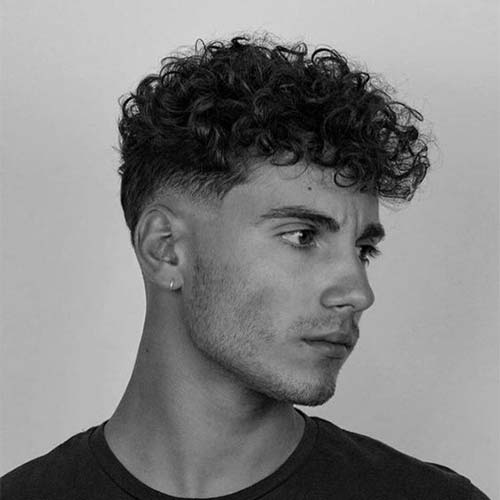 Textured Quiff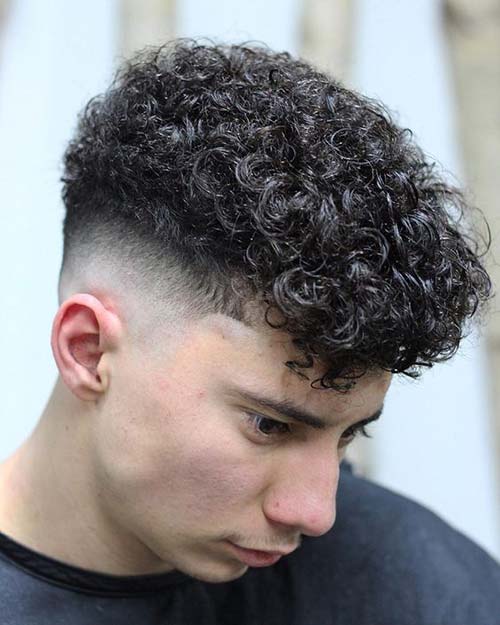 Fade Haircut with Long Curly Hair