When it comes to the issue of stars and hairstyles, no one beats Conor McGregor. The bearded UFC champion dots many hairstyles that perfectly fit his face and head. His is a perfect blend of sportsmanship and style.
His ability to shift to various hairstyles is determined by his nice facial structure and the versatile hair he has. These hairstyles are his common styles.
The Photo Gallery Of Conor McGregor Haircuts
Slicked Back Undercut
Undercut involves reducing the hair on the sides and the back while holding long hairs on the top. This brings a very nice outlook when contrasted. A long or medium top versus nicely cut sides and back. This style has been there since 1910. It disappeared in the 1940s and resurfaced in the 80s. In 2010, the style had a great renaissance.
Slicked back undercut works very well for the people with either square or diamond-shaped faces. This is why this style fits Conor McGregor very perfectly. To style undercut, you need a gel or wax. With the clipper, you must get a clean cut on the sides and the back. Reduce the top and get a razor cut on the sides and the back.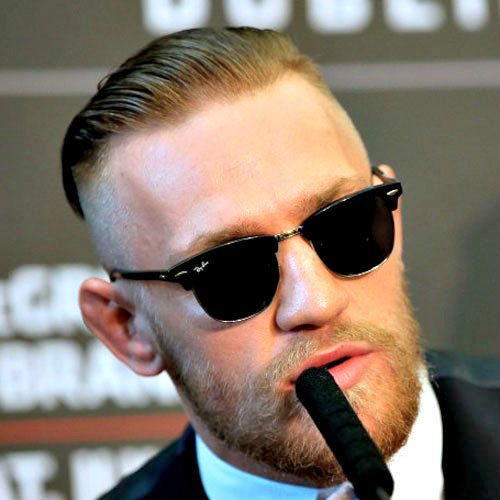 Side Part with High Drop Fade
This is another highly versatile hairstyle. This involves having long hair to comb. This style has so many lovers because of its simplicity and ease of its styling. It is called the gentleman's shave because it has remained classic and timeless. This hairstyle is for people with straight, thick, wavy or curly hair. This is one of Conor McGregor's favorite hairstyle.
To get a side part you need to clarify to your barber the type you need. You may go for an undercut or fade. You have to choose between the conservative side part and the inclusion of some few trends in the style. To style the side part, you need to dry the hair after cleaning. Then, apply pomade or wax. Finally, comb and then part.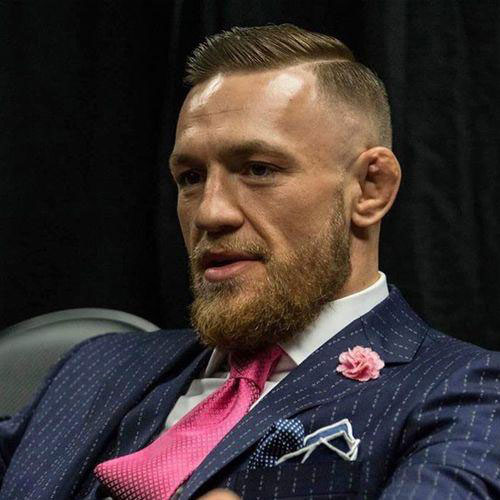 High Skin Fade
High skin fade involves cutting short the hair systematically as it moves towards the neck. The hair keeps shortening as it approaches the neck.
To get a high skin fade cut, you need to be clear to your barber. Specify the level of cut. How high should he go? Specify how gradual it should be. High skin fade style is for people with straight and slightly wavy hair. Curly hair isn't good for this.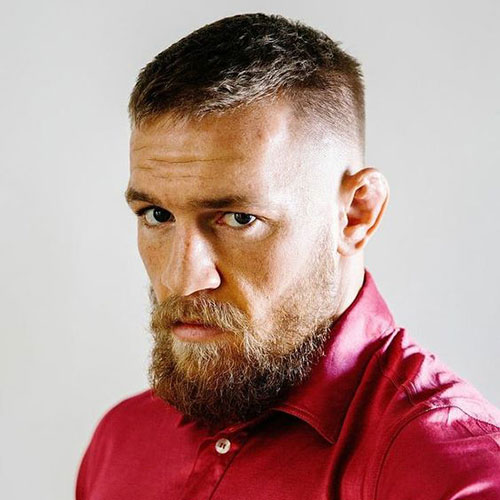 Buzz Cut
Conor McGregor's haircut sometimes is buzz cut. This is the coolest haircut. It involves trimming the hair short. Sometimes, electric clippers are used. The buzz cut comes in various forms. They include military induction cut, Ivy League cut, fade cut, crew cut, Caesar cut.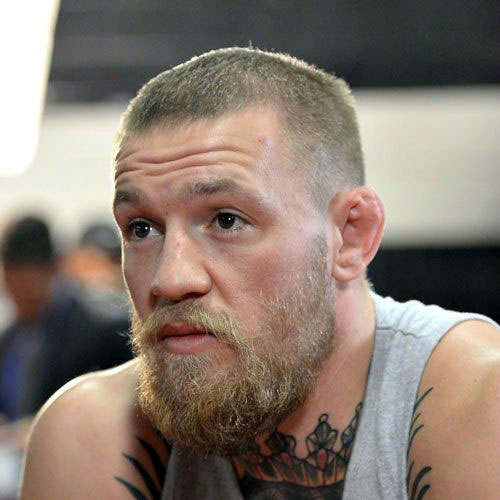 Comb Over Undercut
This is a style that arises out of necessity. It is a style for the baldhead people who do not want to expose their baldness. The hair is combed over the baldheaded area to cover it. Although it is for baldheaded people, many people without bald are using it as a style.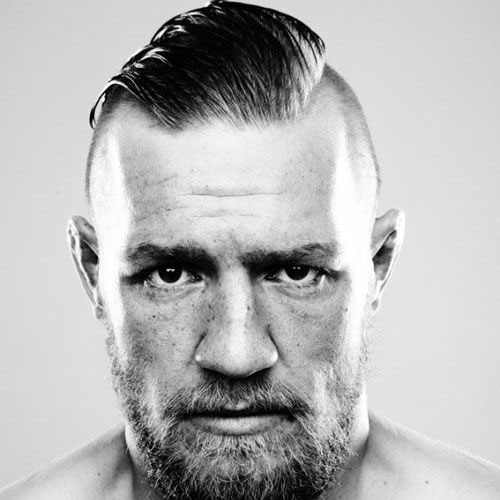 Top Knot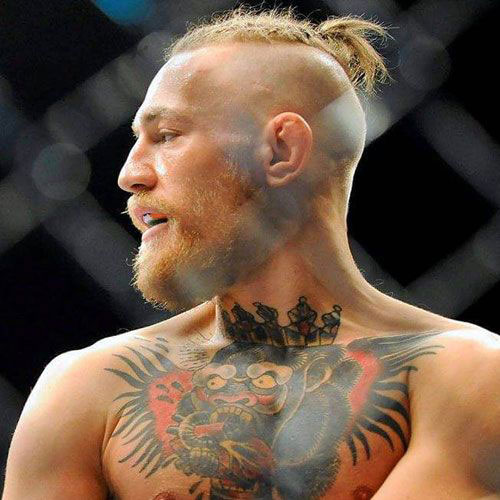 Slicked Back Undercut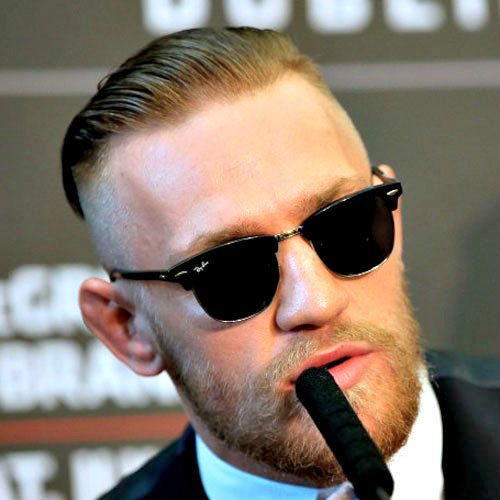 Conor McGregor's Mohawk Hairstyle
Deep Side Part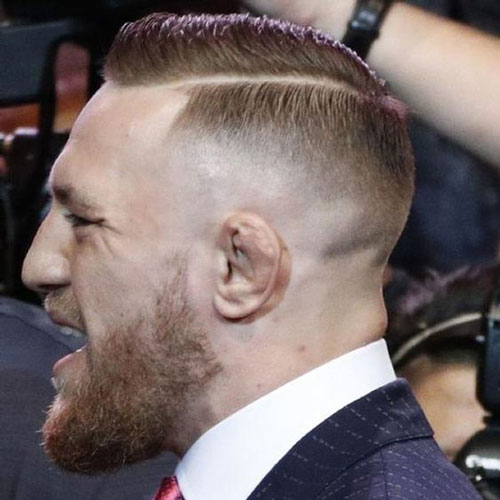 Low Fade with Medium Hair on Top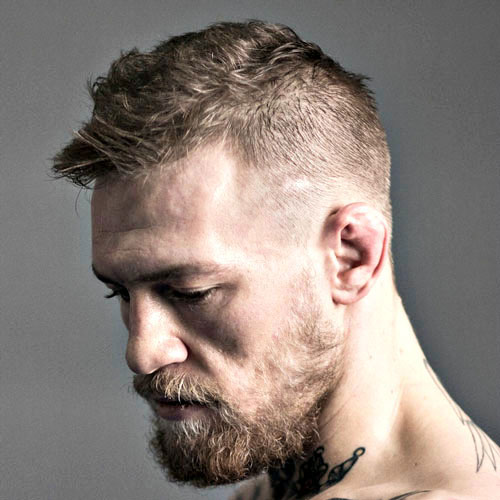 As for the beard, learn from Conor McGregor. The beard is determined by the kind of head hair one keeps. The shape of the face couples the head hairstyle to give a guide on the kind of beard to have.