Short hairstyles for men are fashionable, sexy, and easy to maintain and style. Many men enjoy the convenience and simple elegance of these 50 short hairstyles.
Main Advantage Of Short Haircuts
Usually, a short haircut showcases hair that is only a few inches long. Some styles may feature longer hair on top, but trimmed sides and sharp edges are the norms. Because of the hair's brief length, a short haircut is simple to style and does not require much product or intensive maintenance.
Generally speaking, short haircuts for men are a great way to achieve a classic look with ease.
#1 Pompadour with Highlighted Tips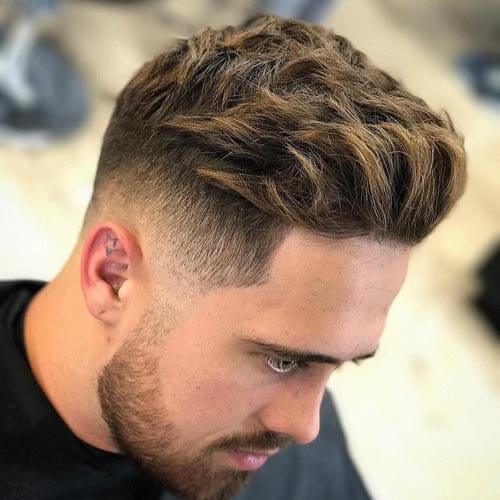 Great for short or coarse hair, this short haircut features high and tight sides. Longer and highlighted hair on top gives this style a kick of visual interest. Comb hair upward for structure, or leave it tousled for a more casual look.
#2 Quiff with Taper Fade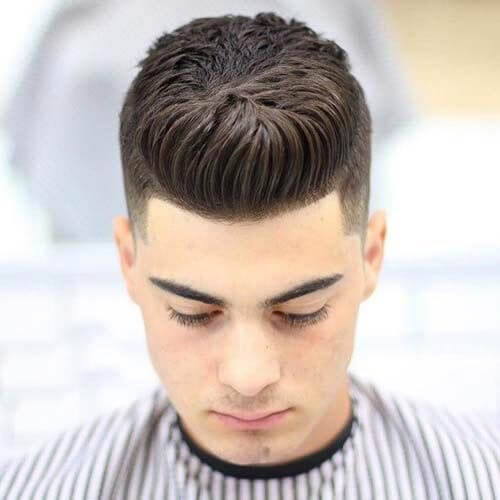 A classic example of how to style a quiff is to comb the hair forward from the back and comb the front hair backward. The top view is exactly what you see in the picture. Styling is easy and is all in the wrist action. You will need to give your hair some attention to keep it looking like this.
#3 Deep Side Part Pompadour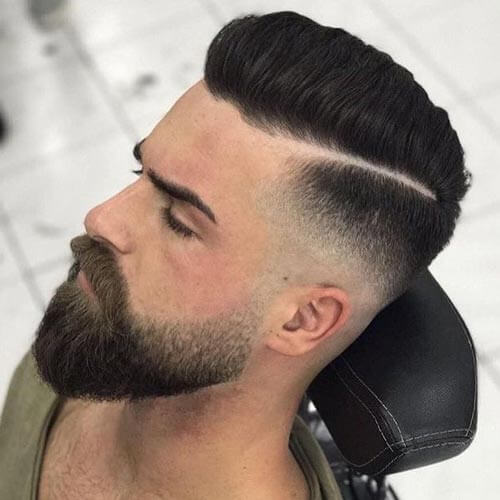 High on style, this haircut makes a statement with a deep side part shaved into the scalp for emphasis. Comb over long hair on top and set with the product to keep this cut looking neat and trim. Finally, sides remain sharp and short at all times to offset the dramatic hair on top.
#4 Slicked Back with Mid Fade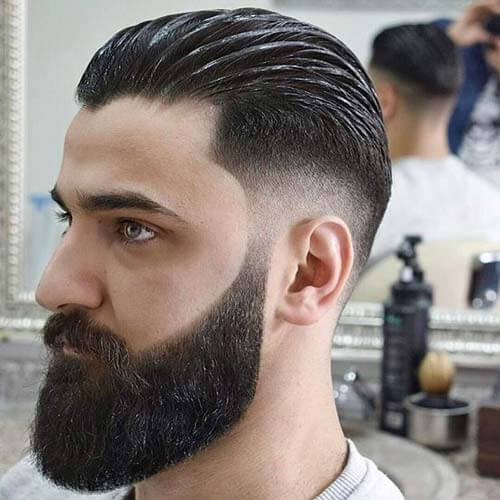 This slicked back look provides a sharp, sleek edge to the normal crew cut. Though longer hair appears on top, this style is shorter than a pompadour for maximum convenience. Use hair product to comb hair off the forehead and set it into a defined structure.
#5 Quiff with Waves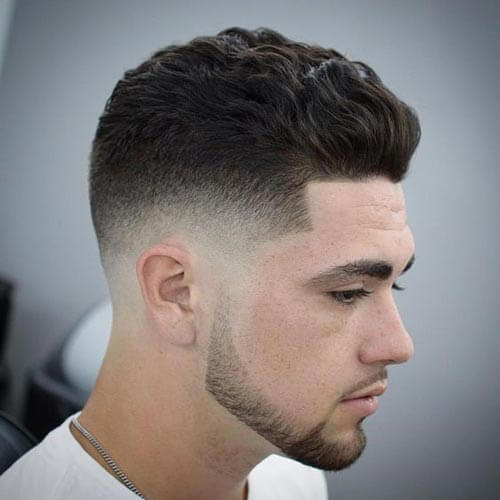 For those with naturally wavy hair, this style can be a lifesaver. A short, low fade on the sides complements the wavy texture on top. Natural waves and very short sides help this style maintain its shape by itself. Keep the sides short and sharp to ensure that this cut retains its form.
#6 Stylish Comb Over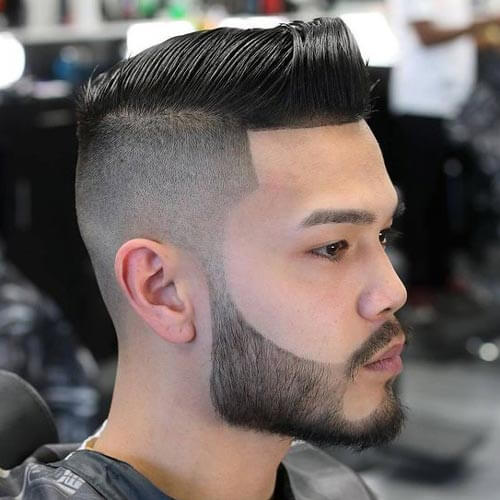 A high fade is another way of representing an undercut. In the picture, the model is wearing an unusual combover with a high fade. Cut in two ways, the hair is combed to the side and from the front to the back. You can wear this to any occasion and will need some hair gel to keep it looking tidy.
#7 Side Part and Comb Over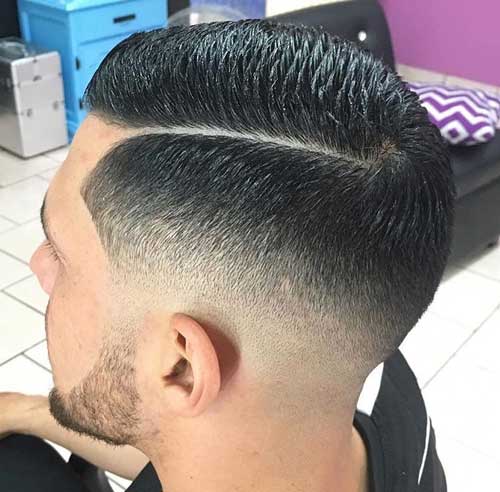 This classic short haircut is great due to its simplicity. Neatly faded sides transition to a slightly longer top that does not need much extra styling. To finish off the look, part hair on the side and slick over to create a clean and neat appearance.
#8 Razor Low Fade and Deep Part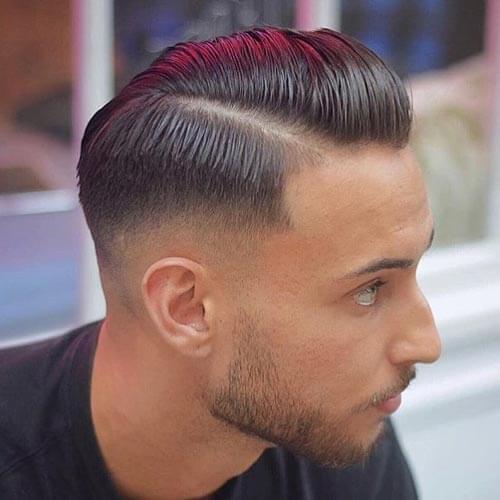 Men who don't want to commit to a short haircut will love this razor cut with a deep part. It will require some hair product and a little time to style, but if you sweat a lot, stay clear of this hairstyle especially during the summer.
#9 Disconnected Undercut with Spikes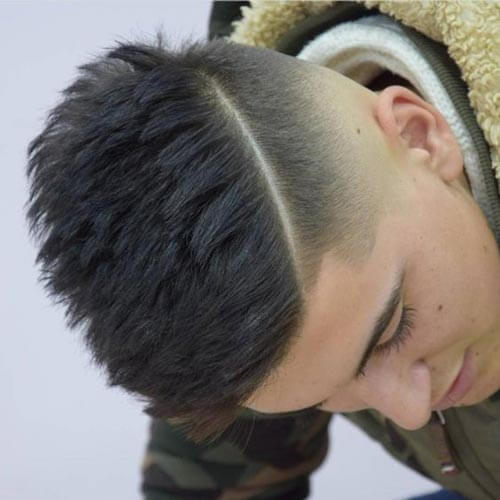 A disconnected undercut is a distinctive style that makes a statement. While hair remains long on top, a hard part at the back of the head gives way to a shaved undercut. Though it may require frequent upkeep to keep the undercut looking sharp, this style has an attitude.
#10 Neat Crew Cut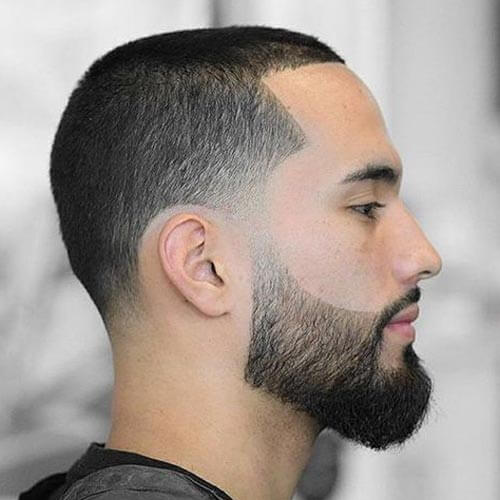 For the times when you do not want to cut off all your hair, a very short buzz cut will do the job. It is ideal for guys on the go and requires no maintenance at all.