Curly hair can be difficult to style, but with the right haircut and products, you can take full advantage of your curls' natural texture! The best haircuts for curly hair showcase the texture of your curls, rather than trying to flatter them into submission.
So whether you rock a curly coif down to your shoulders or keep it shorter, you'll want to make sure your hairstylist knows what they are doing. From styles that look great even after workouts to the haircuts for every season, we've got all the best haircuts for curly hair men in our list.
Check Out the Best Haircuts for Curly Hair Men
French Crop with Curls
You can achieve the French crop by clipping or cutting hair from the sides and back to balance the length. This style also allows for a variety of styling options on the top. For example, if you have thick hair, you might opt for a sawtooth finish to add a bit of weight to the cut while accentuating natural curl.
The French crop is also highly adaptable to different hair textures, which makes it an ideal everyday choice. And because it's low maintenance, it's an excellent choice for people who want a stylish cut but don't want to commit to styling for hours. In addition, it is a simple and sleek cut that offers a clean, masculine look.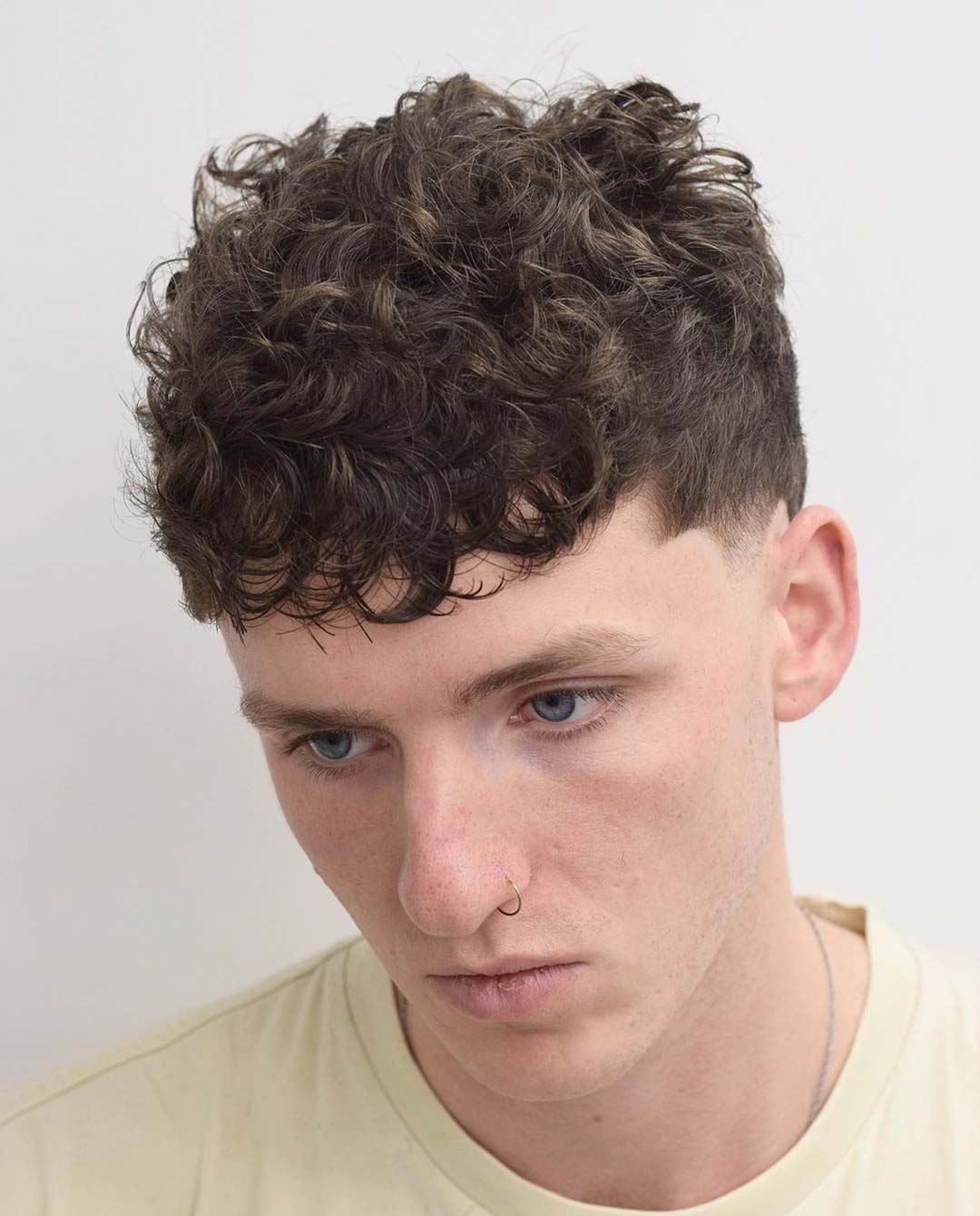 Curly Crew Cut
Combine the crew cut with a bald fade on the sides to focus on the textured top. It maximizes curls, maintains proportions, and adds definition to the face.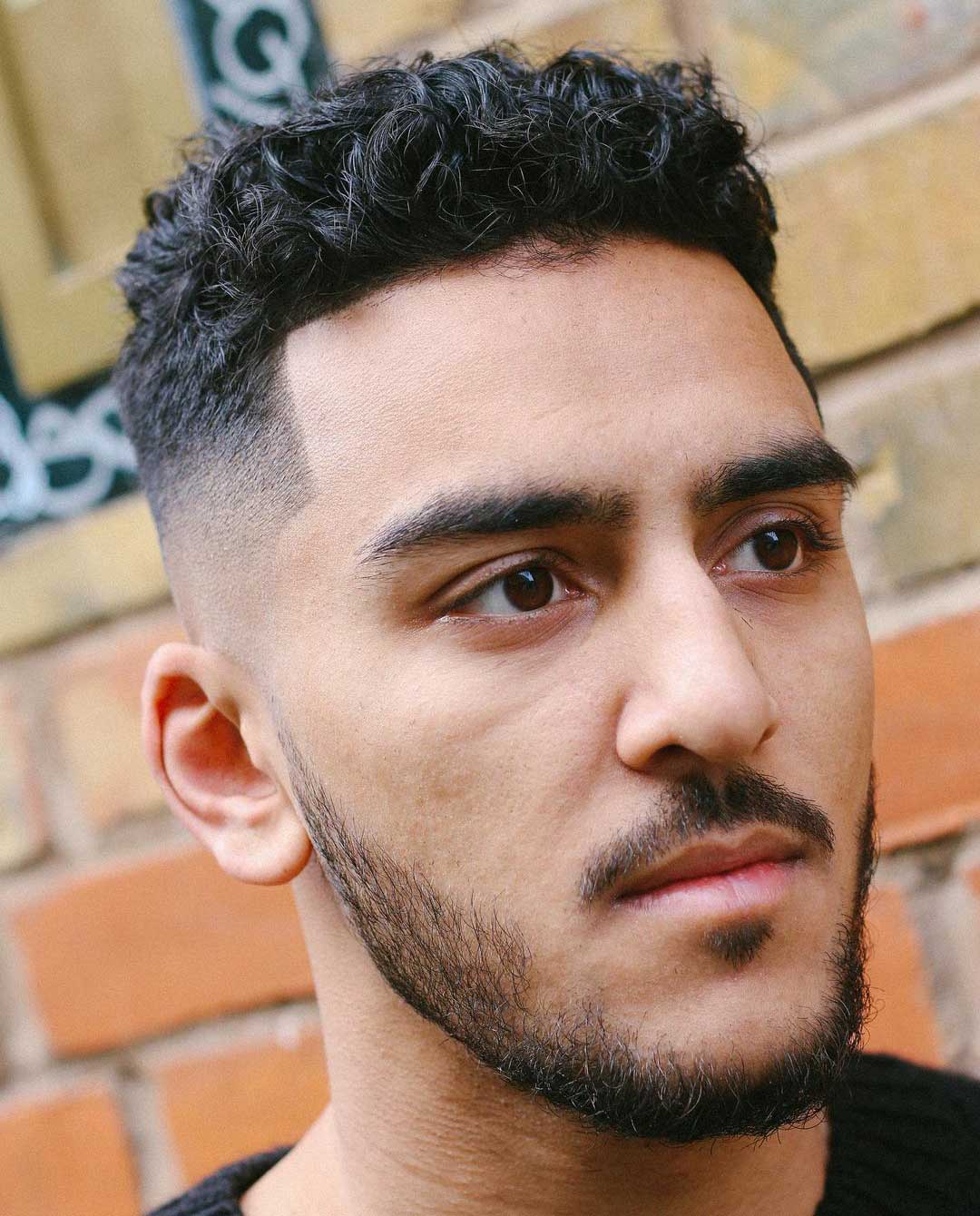 Blonde Haircut with Skin Fade
Curly hair doesn't have to stay unkempt and flyaway, as you can now add some texture. Pair it up by giving yourself a fade on sides, so they aren't too short or blunt looking while also adding layers throughout the top area. This will guarantee that people see all of those beautiful ringlets peeking out from under their tips when they turn towards themselves after observing how great their curls framed around them during the styling session.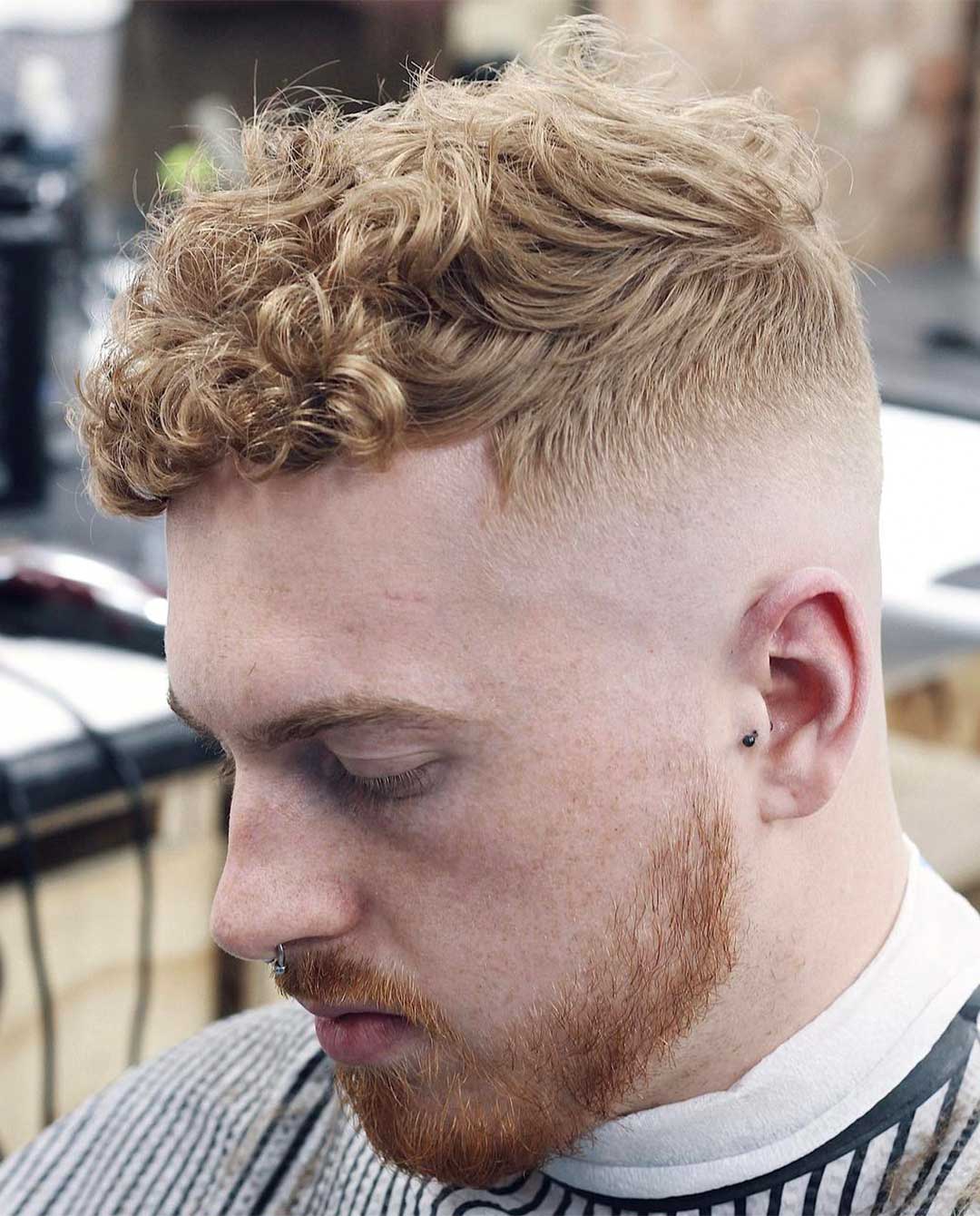 Long Schoolboy Shag
You can get a long hairstyle that's anything you want it to be! There are all kinds of different options, including wavy or curled hair. The top can be shagged for thick volume and lots more texture than usual on the front part near your face, so it is not flat at any point while still looking polished enough during meetings where appearances count most.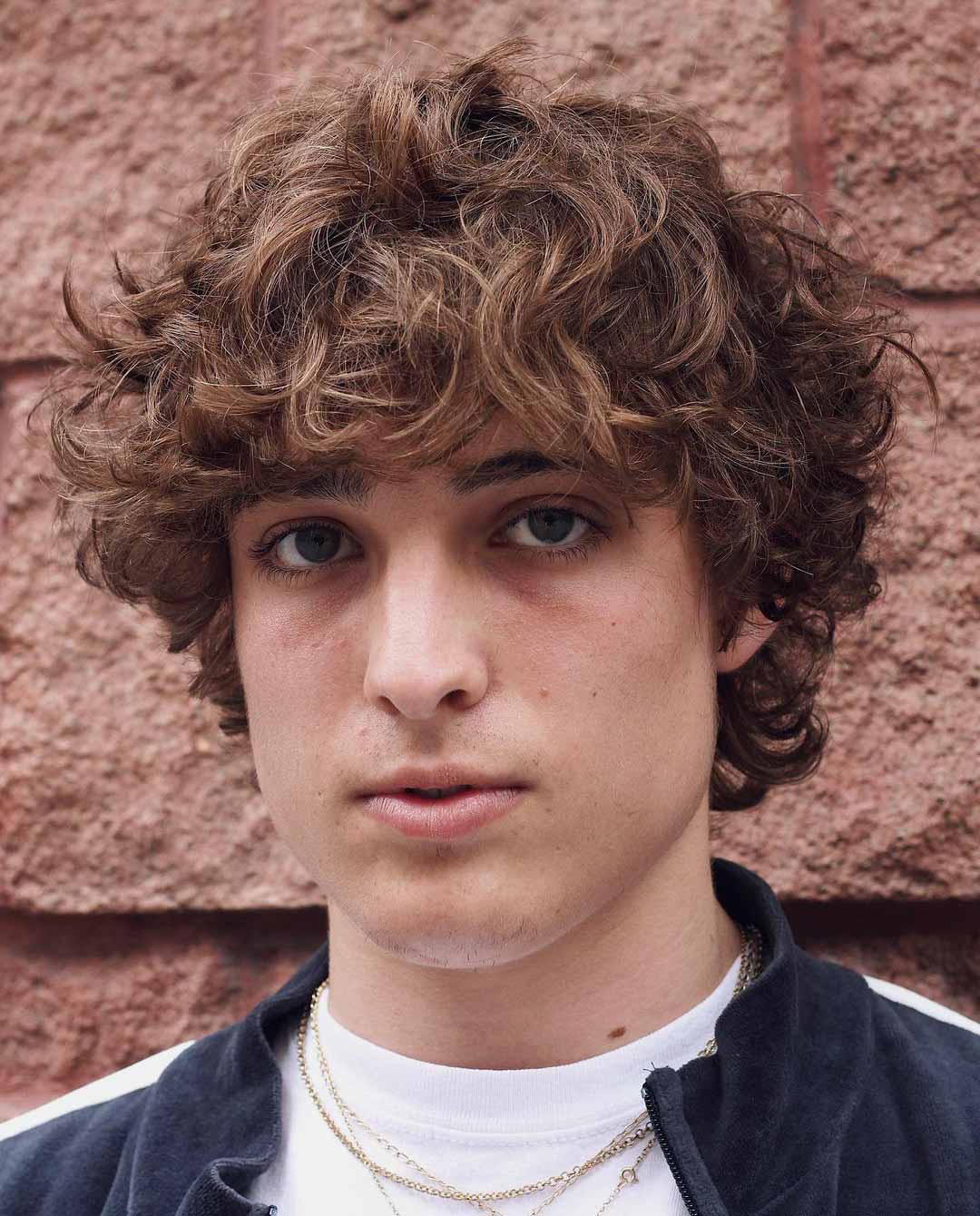 Taper Fade with Zig-zag Design
This hairstyle is a perfect example of how to make the most out of your tousled hair. The taper fade works especially well with curly locks because it frames them nicely and adds some dimensionality, which makes this type of natural wave look more interesting than just plain old messy mused hair! You can try fluffing up those doe-eyed hairs into something extraordinary by growing yours long, for these daring details show through even better.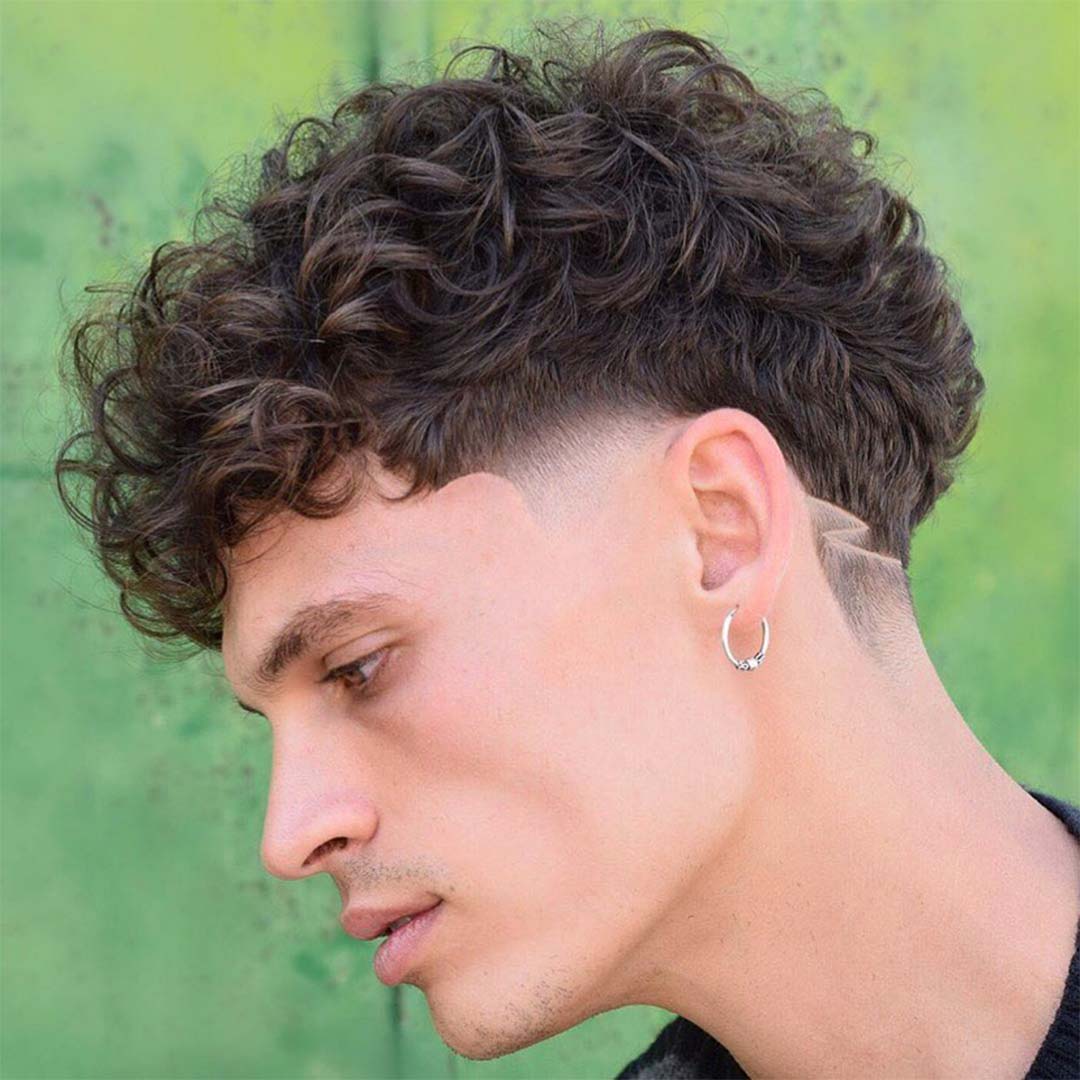 High and Tight with Curls
Who says you can't have some bling on your high and tight? This curly-textured hairstyle is undoubtedly a new trendy style that draws attention are those dyed top. However, the shaved sides still maintain neatness, making this fashionable piece perfect for any occasion!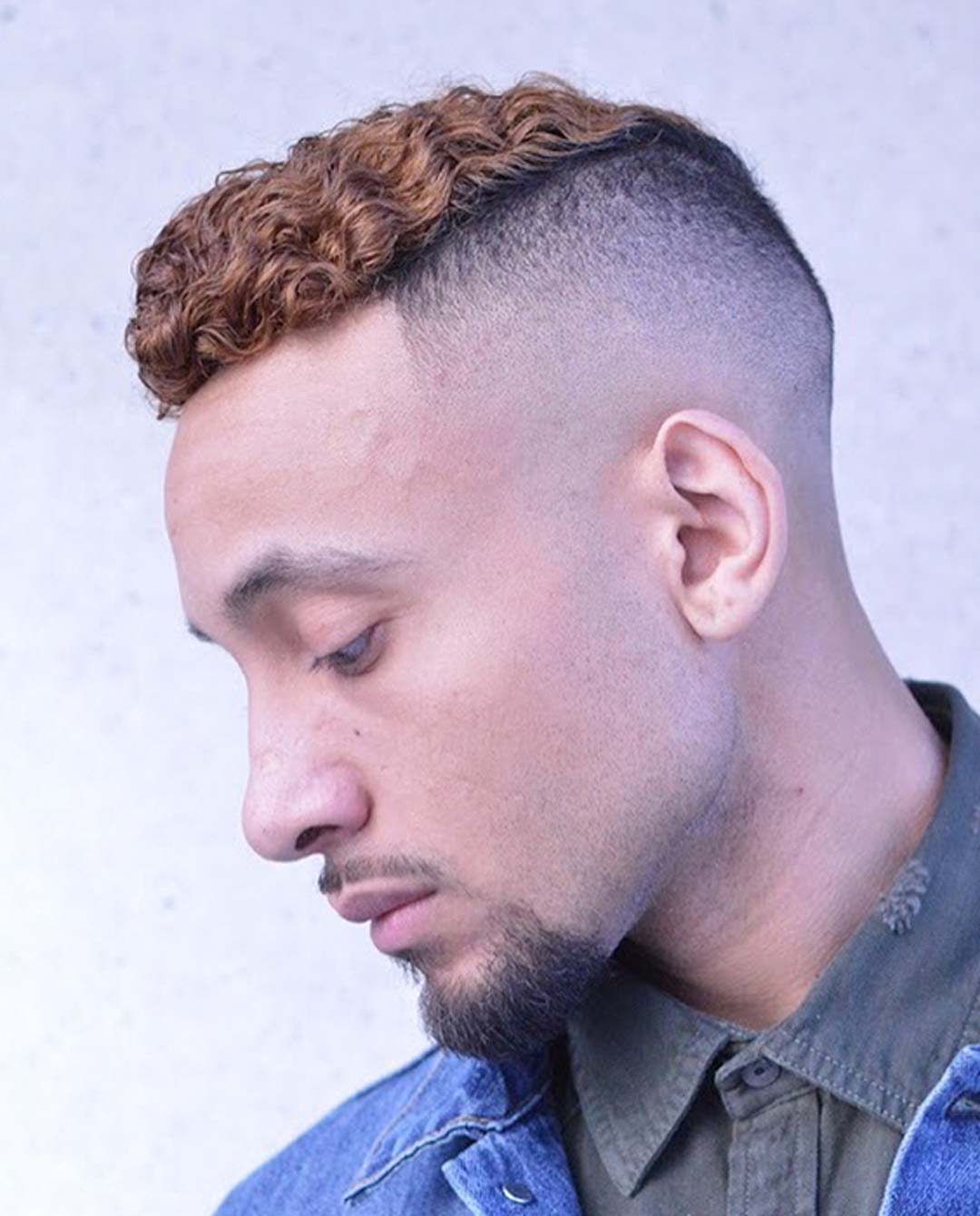 Medium-Size Mohawk
A typical mohawk begins at the front center and extends back to the nape. This haircut is a great choice for men with fine hair. It gives the appearance of a very clean, edgy haircut without causing your hair to appear thin. However, be careful when defining the top part of your hair, as the difference in length between the middle and sides can make your fine hair look sparse. 
After that, you're ready to go! Once you finish styling your new style, make sure you trim the sideburns so your new hairstyle looks perfect! Then, use a little gel or a light hold hair gel to create the effect for the top. The mohawk can also be a fun and easy way to experiment with your new style. You'll be surprised at the various looks this style can bring to your head.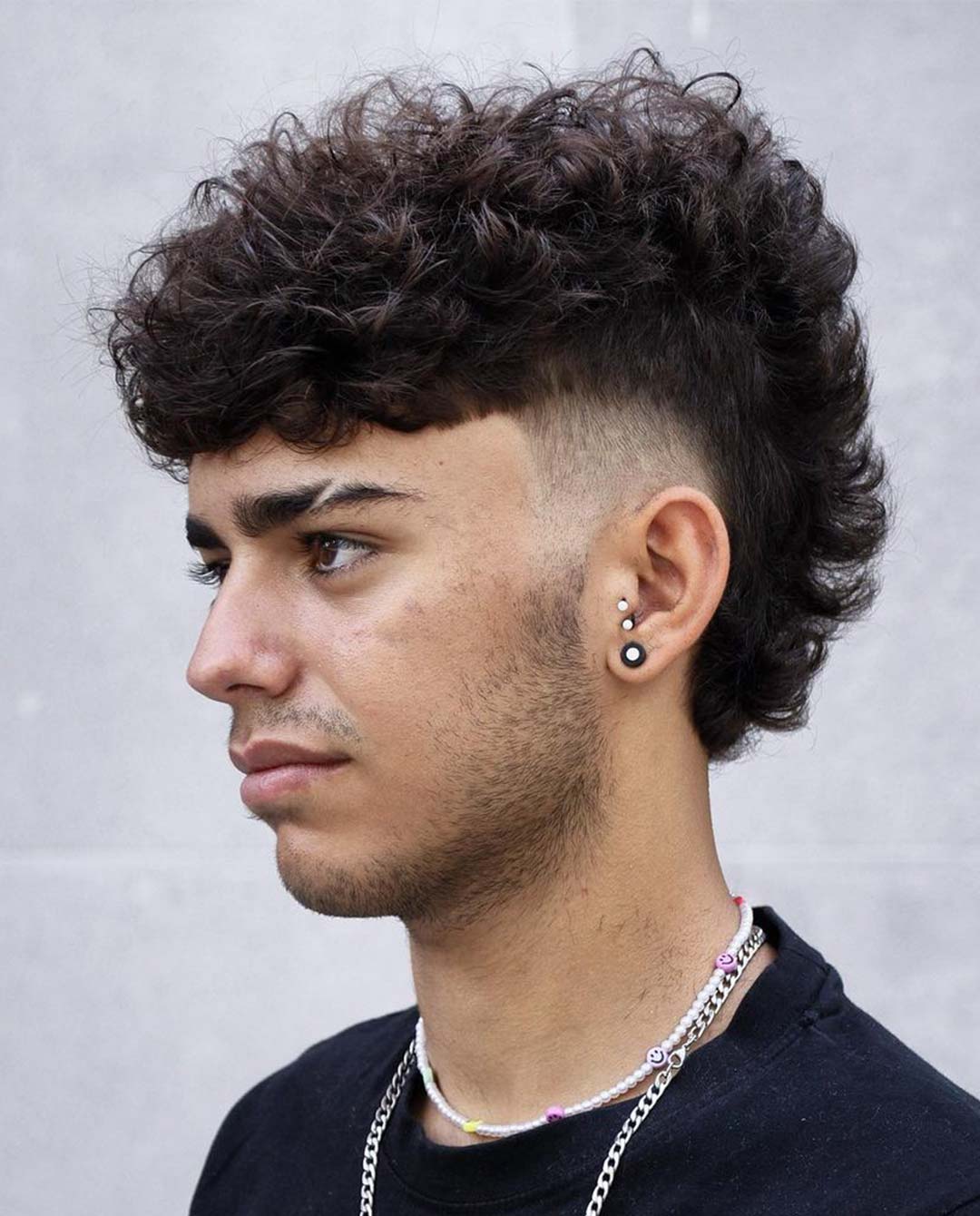 Glossy Curls With Undercut
You'll be hard-pressed to go an entire day without seeing a man with fade. Curly hair works particularly well for this style, whether it's low or high fade and even tapers that are popular these days – especially if you love your curls but don't want the extra weight they bring. 
If you have long, flowing curls, you'll need subtle shine and gloss. This will give your curls a bit more bounce and an intricate twist. Finally, give those signature soft waves in all different directions – which will look good no matter who sees them.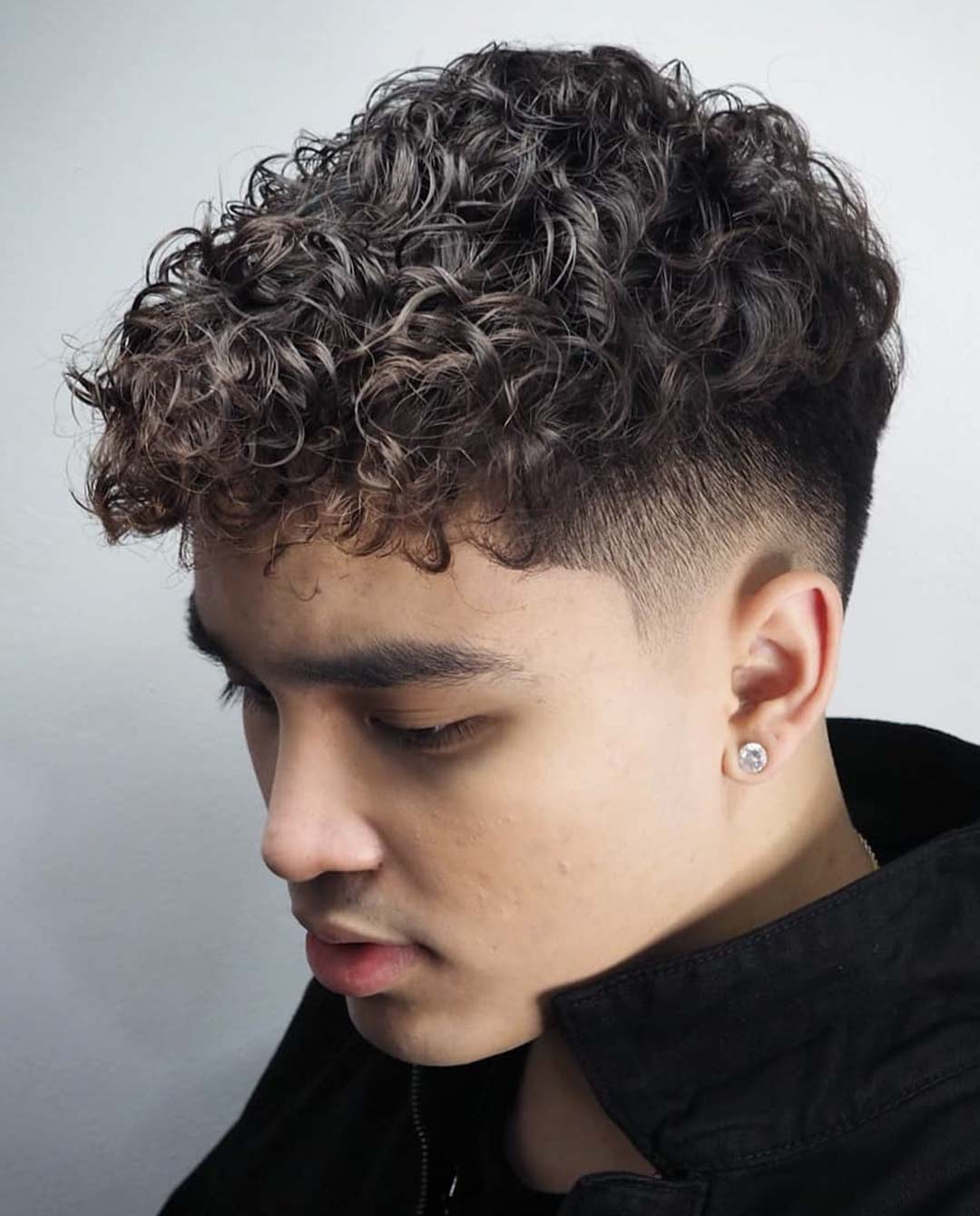 Short Tight Curls
The style is easy to maintain, and most men with naturally curly hair wear it. You can add a little gel or pomade to style your curls to give them a sleek look. You can also use a matte finish wax or clay to give your curls a matte finish. 
Cropped cuts are great for tight curls because they show off the texture and provide enough contrast to make them pop. Side fades are another way to compliment your hairstyle.
To make your short tight curls look more voluminous, layer your hair. A layering technique can add volume and texture to your hair, which will help it stay in place. Using a comb, brush, and hair product is the best way to achieve the perfect short tight curls look. Leave your hair out for a day and let it air dry and moisturize.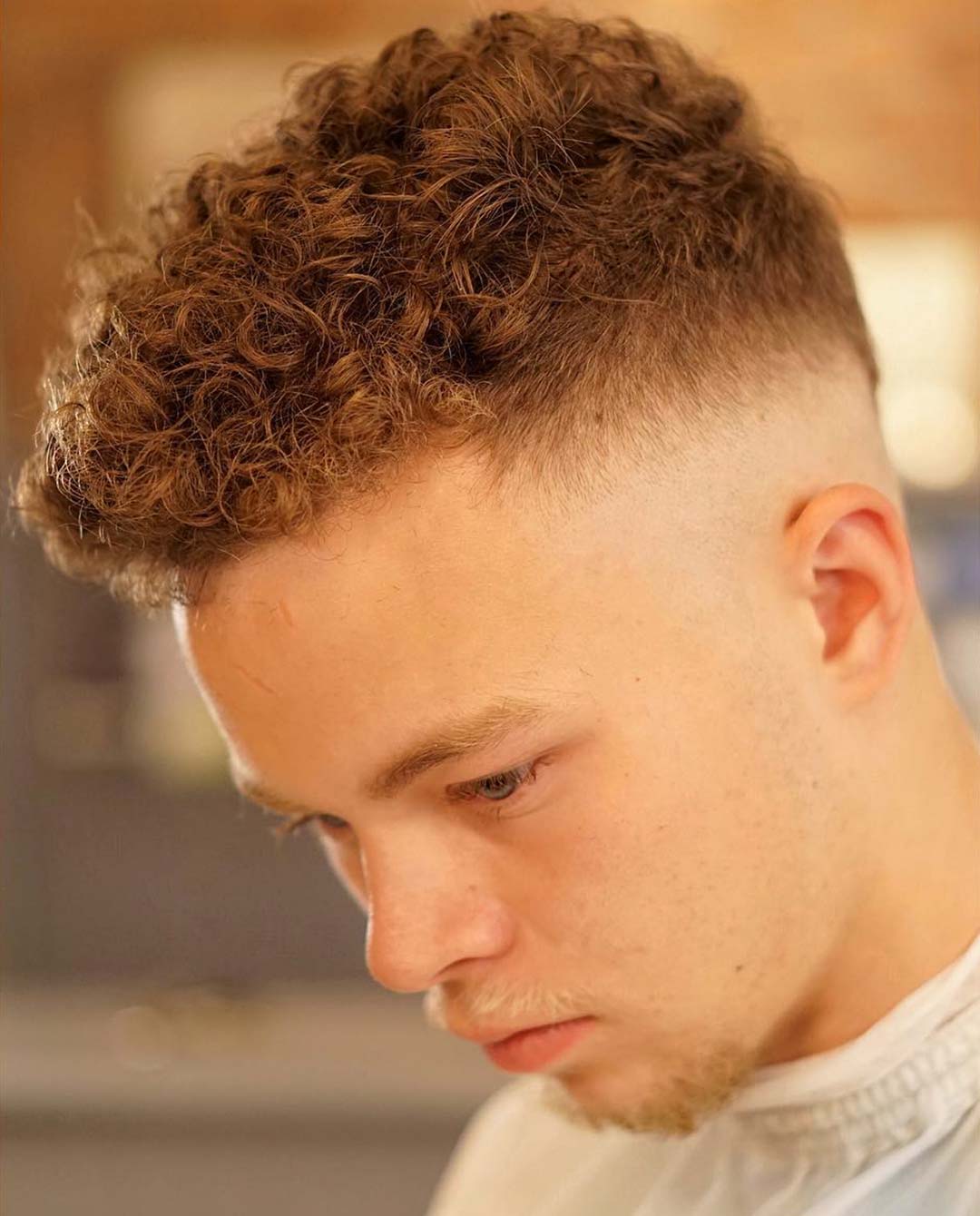 Natural Curls with Long Fringe
Try a hairstyle that combines long bangs and fringe. Achieving a wavy look isn't an impossible task, but remember to keep it simple. A little bit of hairspray on the roots will add definition and volume to your tresses. While it's tempting to go for a full wig or a full head of curls, you should never forget that curly hair is prone to shrink. So if you want to maintain the shape of your bangs, you need to use a long bang styling technique.
The best way to create a curly fringe is by having thick, mane-like hair. First, however, you need to ensure that the mane is full enough and has thick, coarse hair. Hairspray will keep the fringe in place. It is essential to ensure that your bangs are not too far from your face. And remember to use a volumizing wash before you begin.
A full fringe is an attractive hairstyle for men with long hair. It will draw attention to your cheekbones and is a popular choice for men with long curly hair. In addition, a full fringe will give your mane an attractive edge. If you have longer hair, you can use a styling mousse for a textured mane. But if your mane is tight, a hairspray will help to keep the bangs in place, too.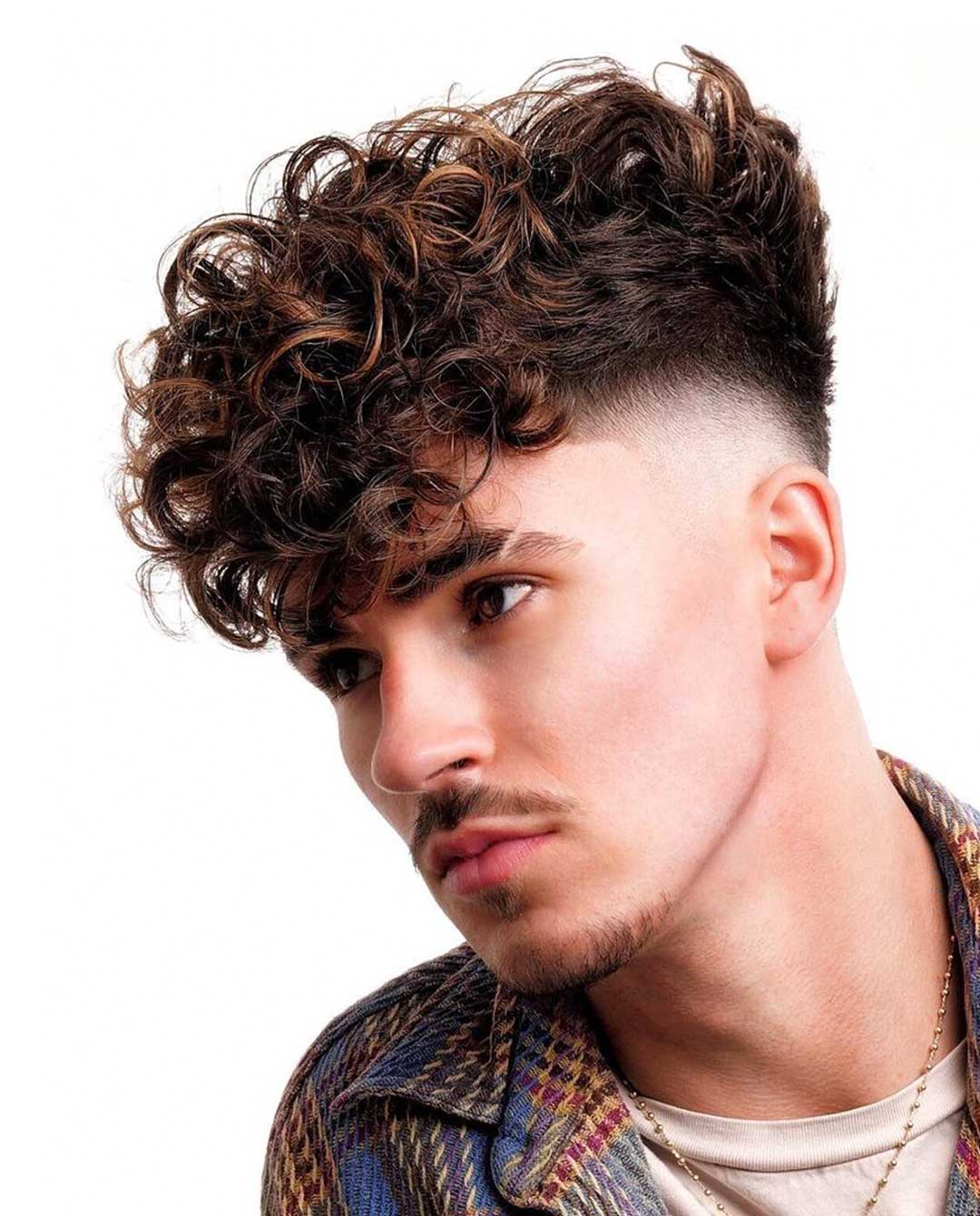 Mohawk with Side-Line
A Mohawk with Side-Line is a simple yet sophisticated style. This hairstyle combines natural kinks at the top of the head that taper towards the nape of the neck. If you are interested in trying this hairstyle, you can follow these simple steps. Firstly, make sure that you have longer hair. This will allow you to wear a mohawk when the mood strikes. 
A mohawk with a side-line is a simple but stylish style for men. It is medium length and shaggy on top. You can also opt for an undercut version. This style is great for guys with dense, curly hair. A V-cut nape and lightning-line make it look even more awesome.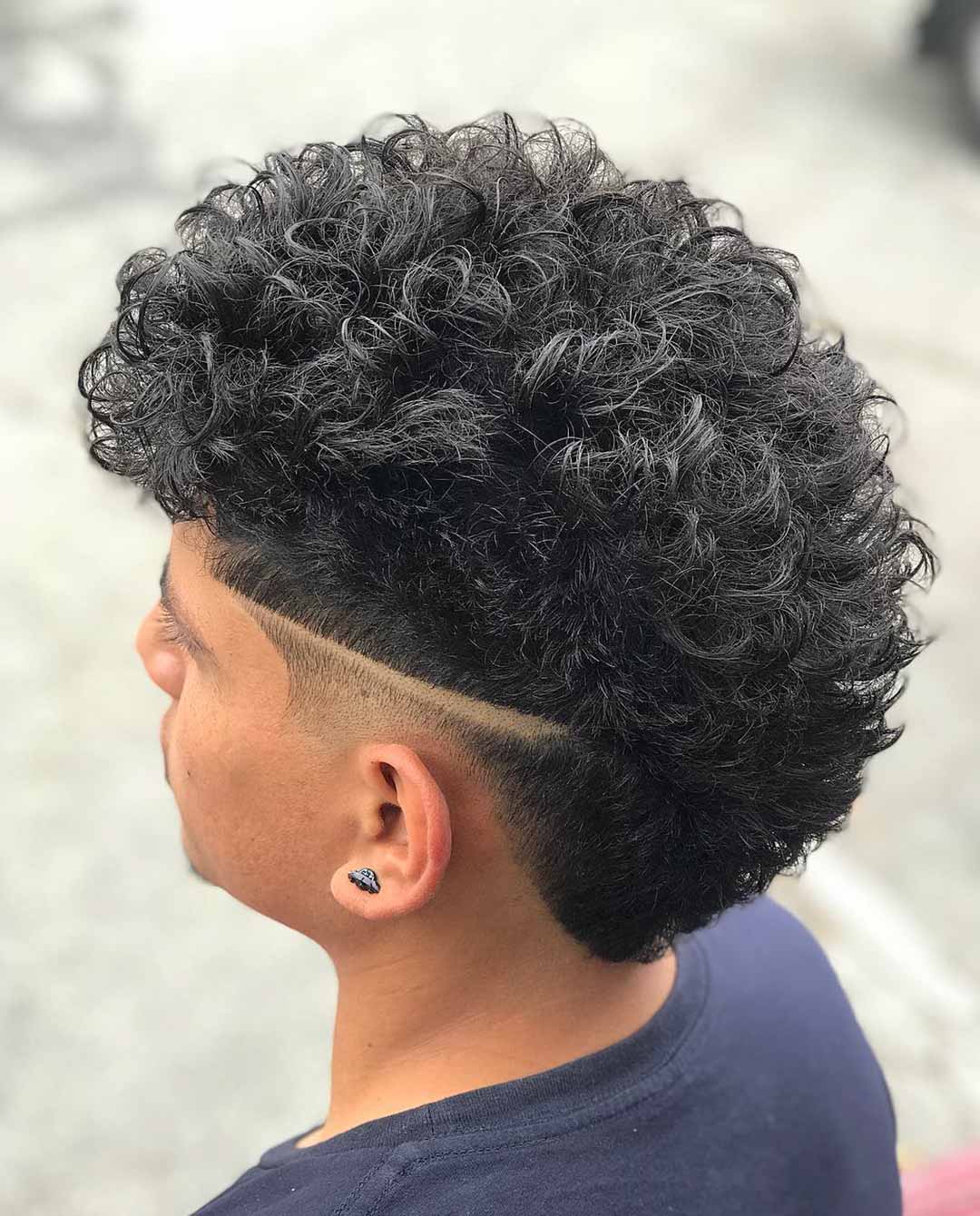 Mid fade + Long Curly Fringe
A Mid Fade + Long Curly Fringe is a contemporary take on the 70s bowl cut. The top of the hair is kept long, with the rest of it fading away to the level of a typical mid fade. The fringe is forward-swept and creates an impactful symmetry effect. This cut is not for the timid but is excellent for guys who like to get attention. It offers plenty of room for creative styling. A mid fade gives your hair structure and keeps your face the focus. It is a highly versatile style that will complement a variety of hair types.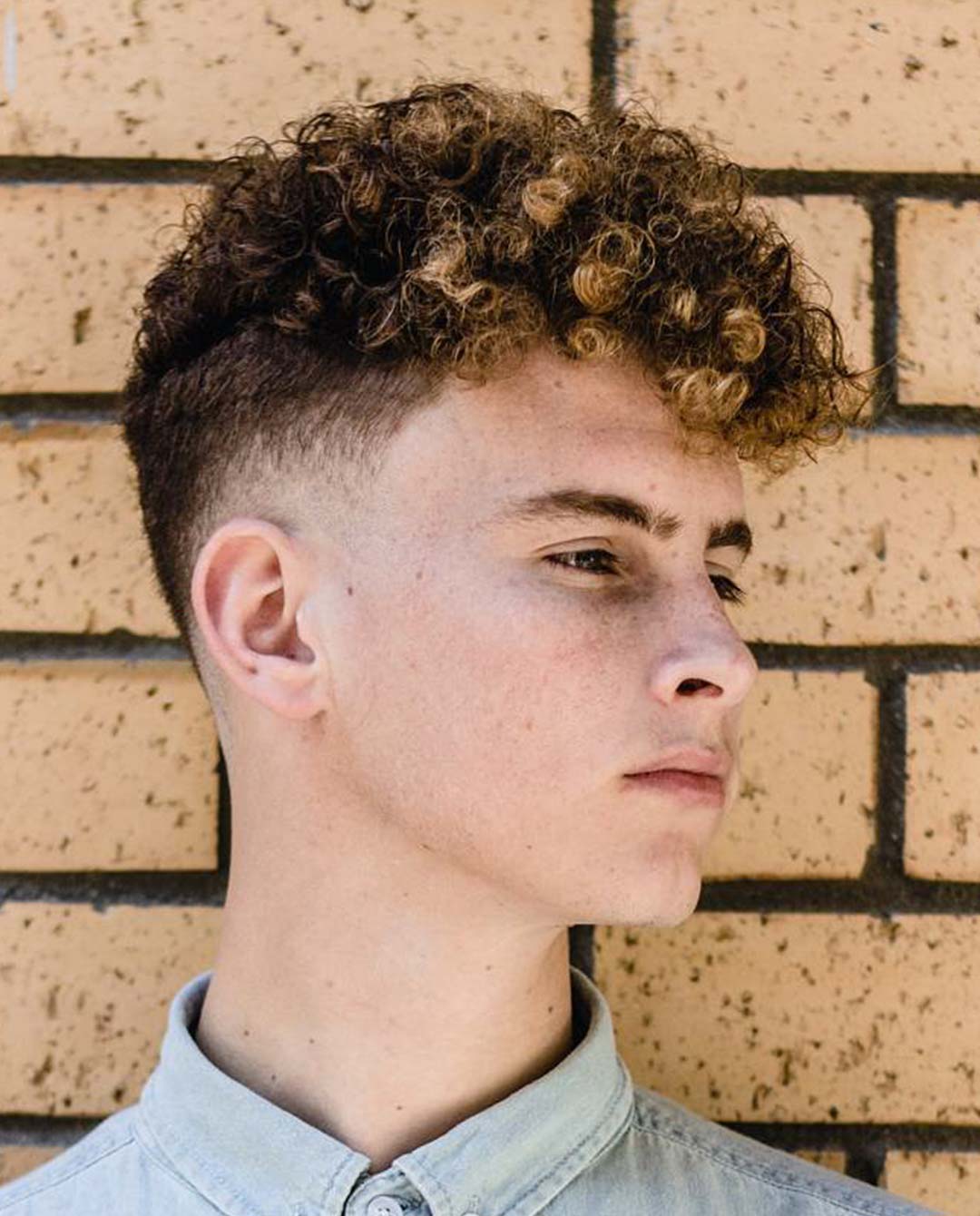 Side Part with Taper
The side part is an elegantly cut variation of the classic side part. Adding a taper to a style makes it look much more professional, and the taper helps to make the side part less visible. This cut is easy to maintain and is perfect for any occasion. 
A side part with taper is one of the best cuts for men with short hair. The soft line of the hair makes it look very sophisticated. Even if you have wavy hair, you can try this hairstyle for a fresh new look. A mild side part can help to change your hair's direction and add texture. This is an excellent option for a casual look.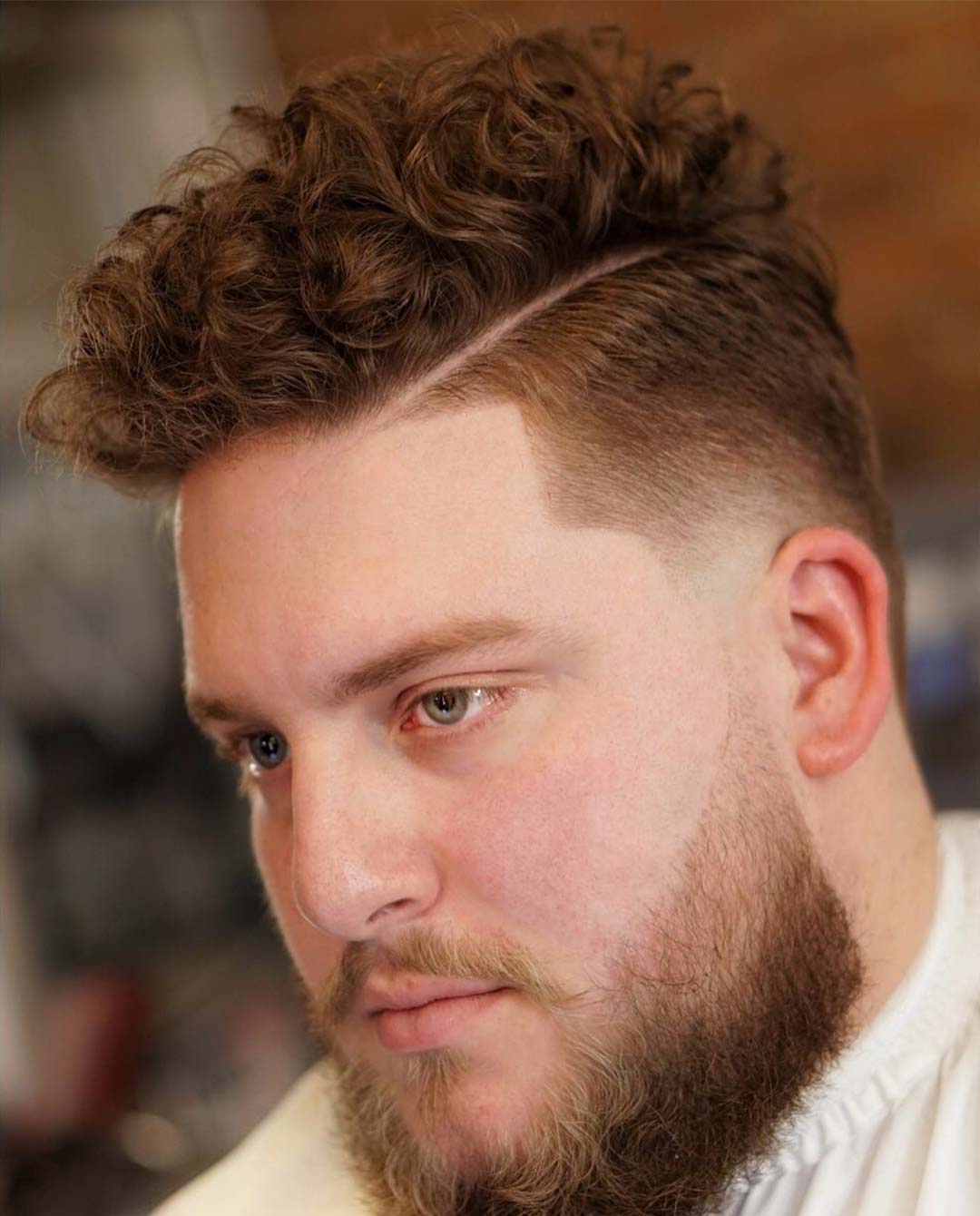 Skin Fade with a Deep Part
The skin fade is a style that has a wide range of possibilities. You can wear it in many ways. The skin fade starts on a low setting and gradually decreases in length. It blends into the scalp with a subtle curve. 
The low skin fade creates a smooth arc shape on one side of the head. Cut the long hair on the crown, and the sides remain shorter. This type of haircut is ideal for gentlemen who want a clean, polished look but don't want to go overboard. It works well with all types of hair textures. To achieve the best results, the hair on the sides and back should be trimmed in the same length.
A low skin fade is a great option for men with wavy or curly hair. You can pair it with a low-volume quiff. This style does not require a deep part, and don't style it downward toward the forehead. This is an excellent choice for men who want to experiment with different fade styles. It gradually gets thinner and flatter between the temple and the ear, but it won't be too drastic.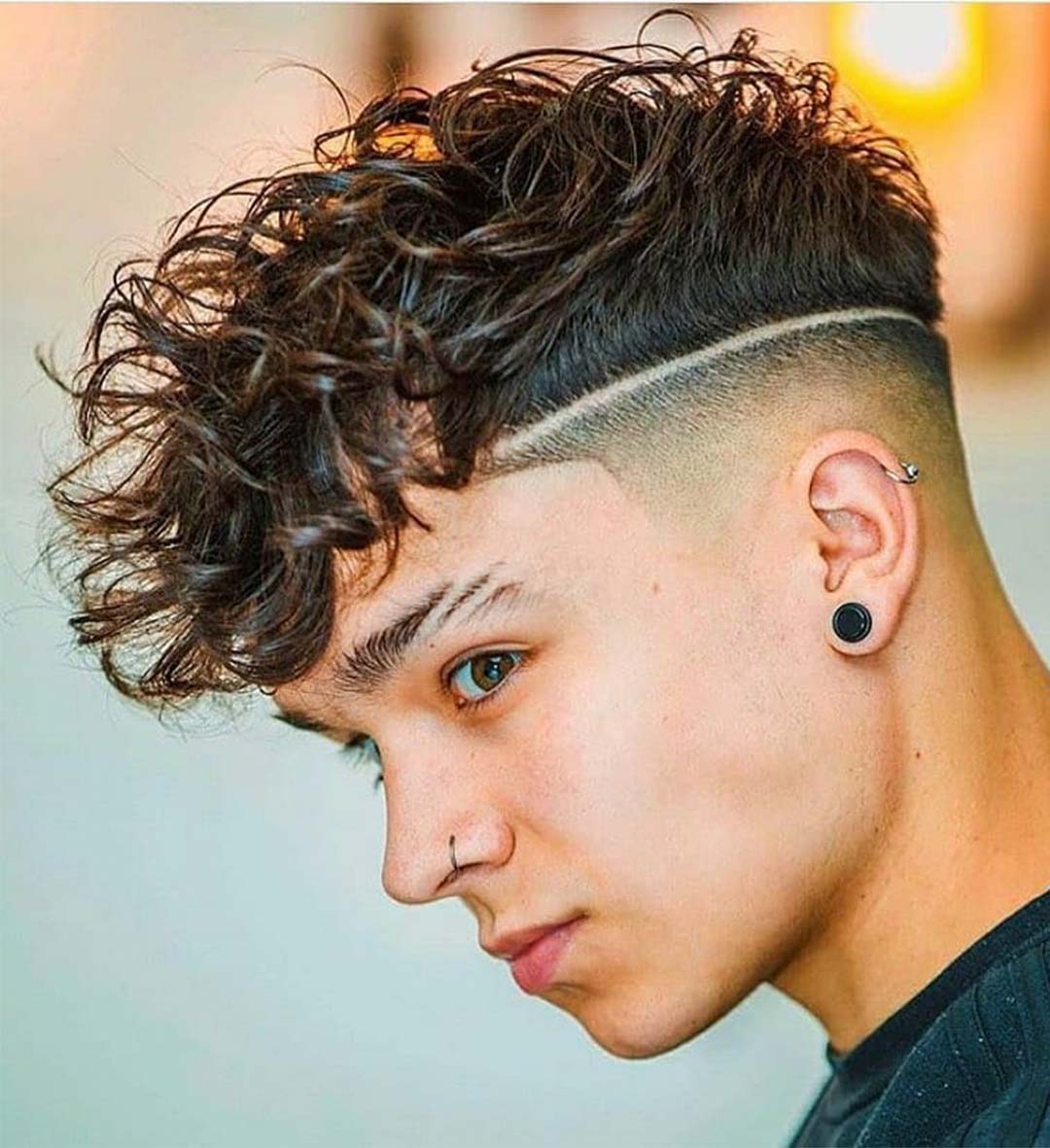 Messy Blowout
A messy blowout hairstyle is a fun style to try out. If you have medium to long hair, this cut will look good on you. You can even add some strands to the top to give it more character. And don't forget the styling wax to keep your hair in motion. 
The main goal is to create the look of uncombed hair. First, choose the right type of blow dryer. You can use either a round brush or a small comb to blow-dry your hair. You can also use a blow-dryer to make your hair wavy.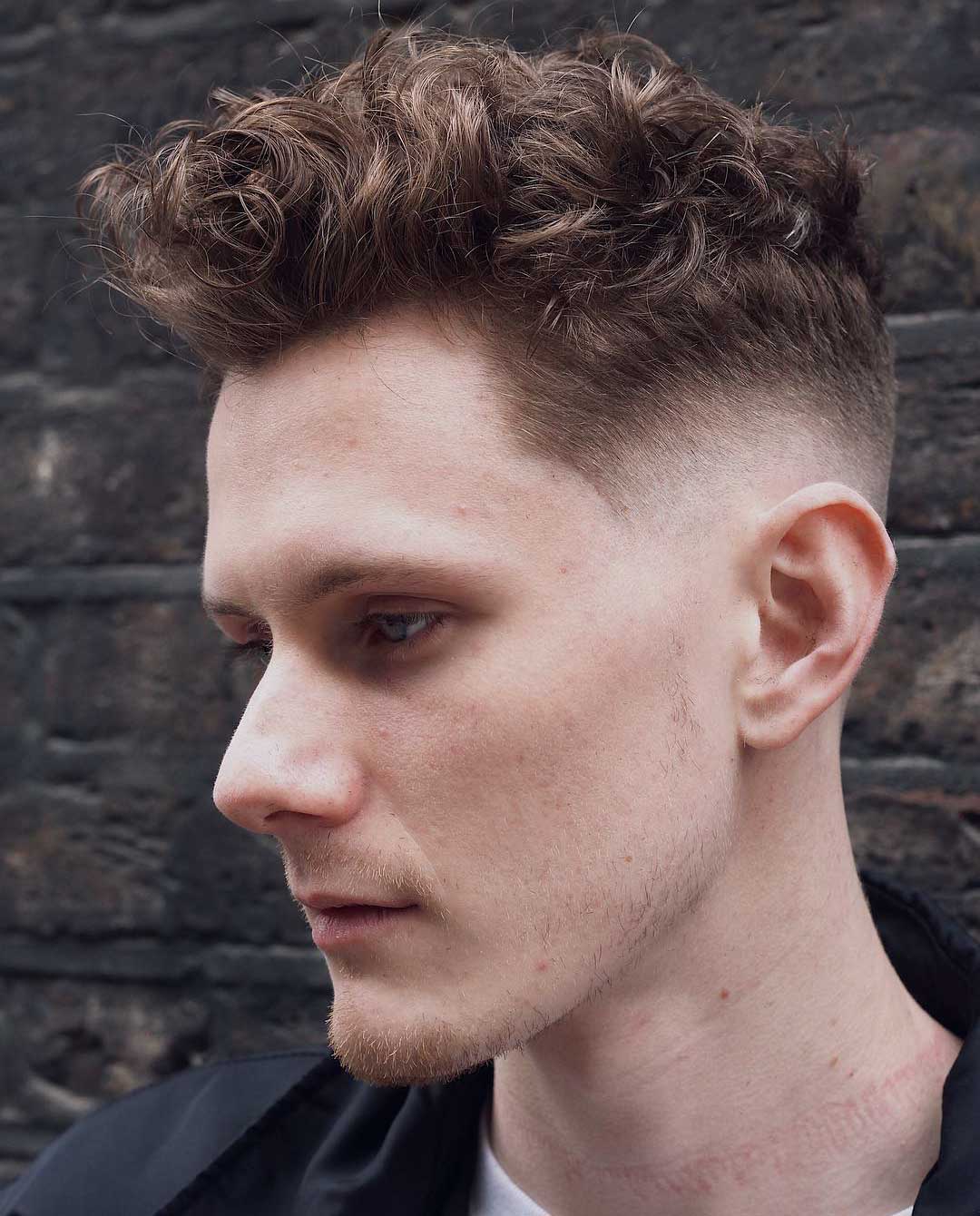 Extra-Short Curls With Drop Fade
If you want to create a dramatic effect in your curly hair, try going for extra-short curls with a drop fade. It's the easiest way to keep your curls under control. This cut is perfect for naturally curly hair. 
The high-level fade emphasizes the curls while the sides and back are shaved. This cut is best for people who want to add more body to their curly locks. In addition, the cut should not be too long, as it can create a messy look.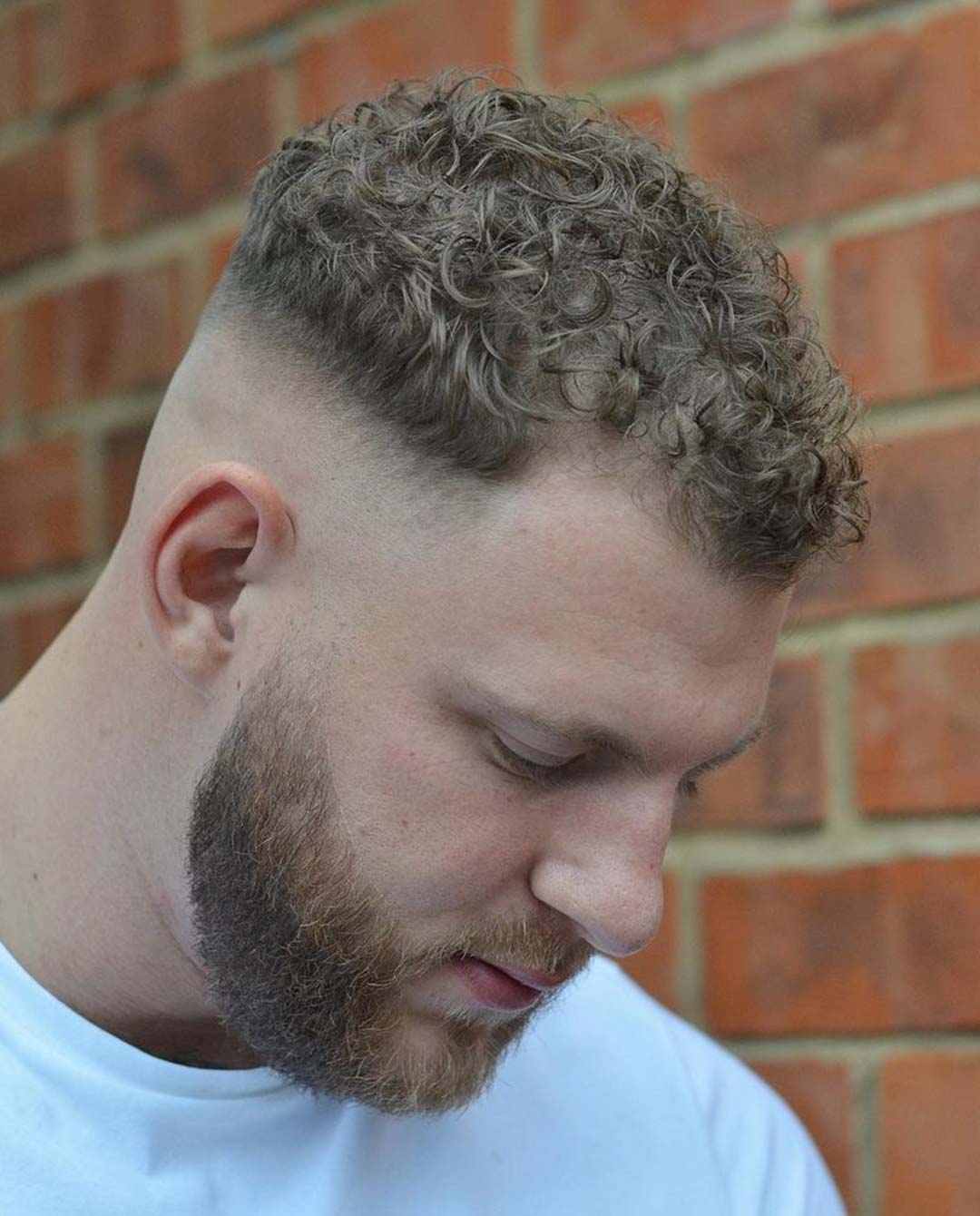 Disconnected Undercut
The disconnected undercut is a versatile style that different styling options and image transformations can accentuate. An undercut and beard are a common detail to complement long hair on top for men. The disconnected undercut can be styled in various ways but is best suited for people with different face shapes and personal preferences.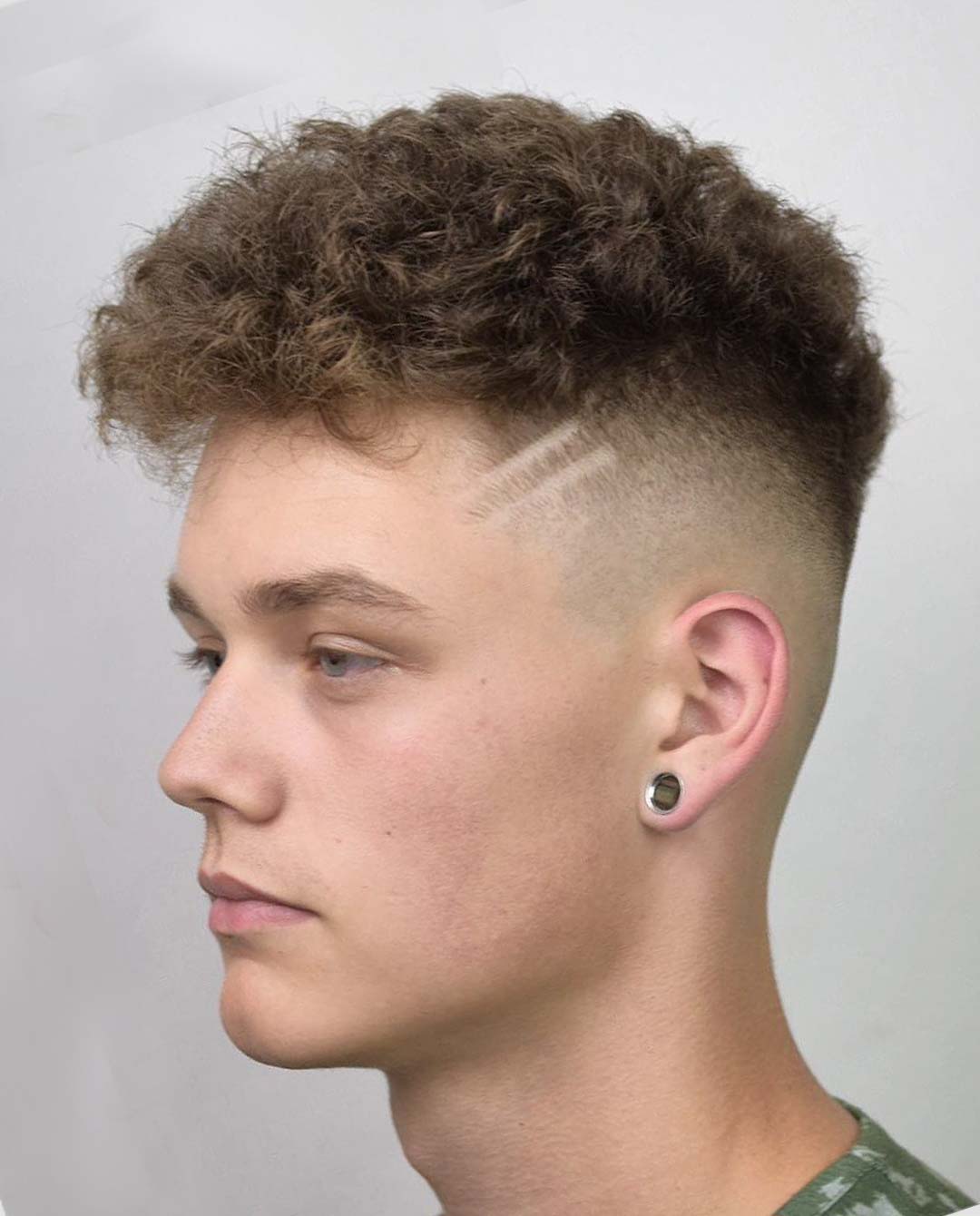 The Curly Top + Undercut
The curly top is modern, and it also can be updated with a grown-out top to match your personality. The long, luscious curls in this style will accentuate your playful side, while the sleek lines around the nape of the neck add dimension. While you're growing out, you don't have to compromise on style with this cut. A sleek undercut adds accent and drama to curly hair.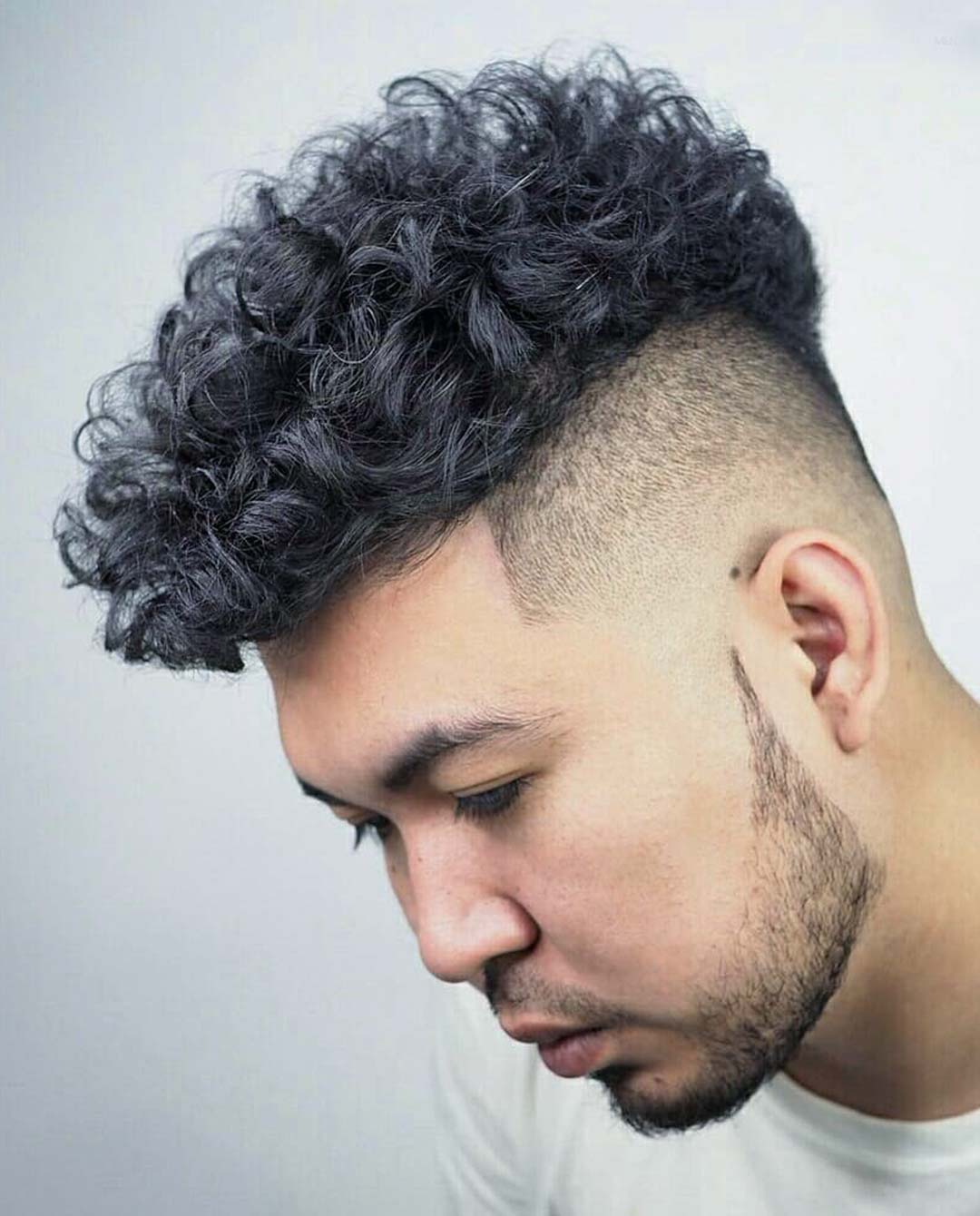 Curly Mullet and Reverse Fade
The mullet is a timeless haircut that fits well with curly hair. The resulting mullet is hipster-worthy and perfect for the upcoming summer season. It will look fantastic in any setting, including a night out on the town. 
A mullet looks great with any cut and color of hair. Moreover, the softer curves and volume of curls will highlight your appearance. This hairstyle goes well with the retro look and makes you feel like a rock or Hollywood star.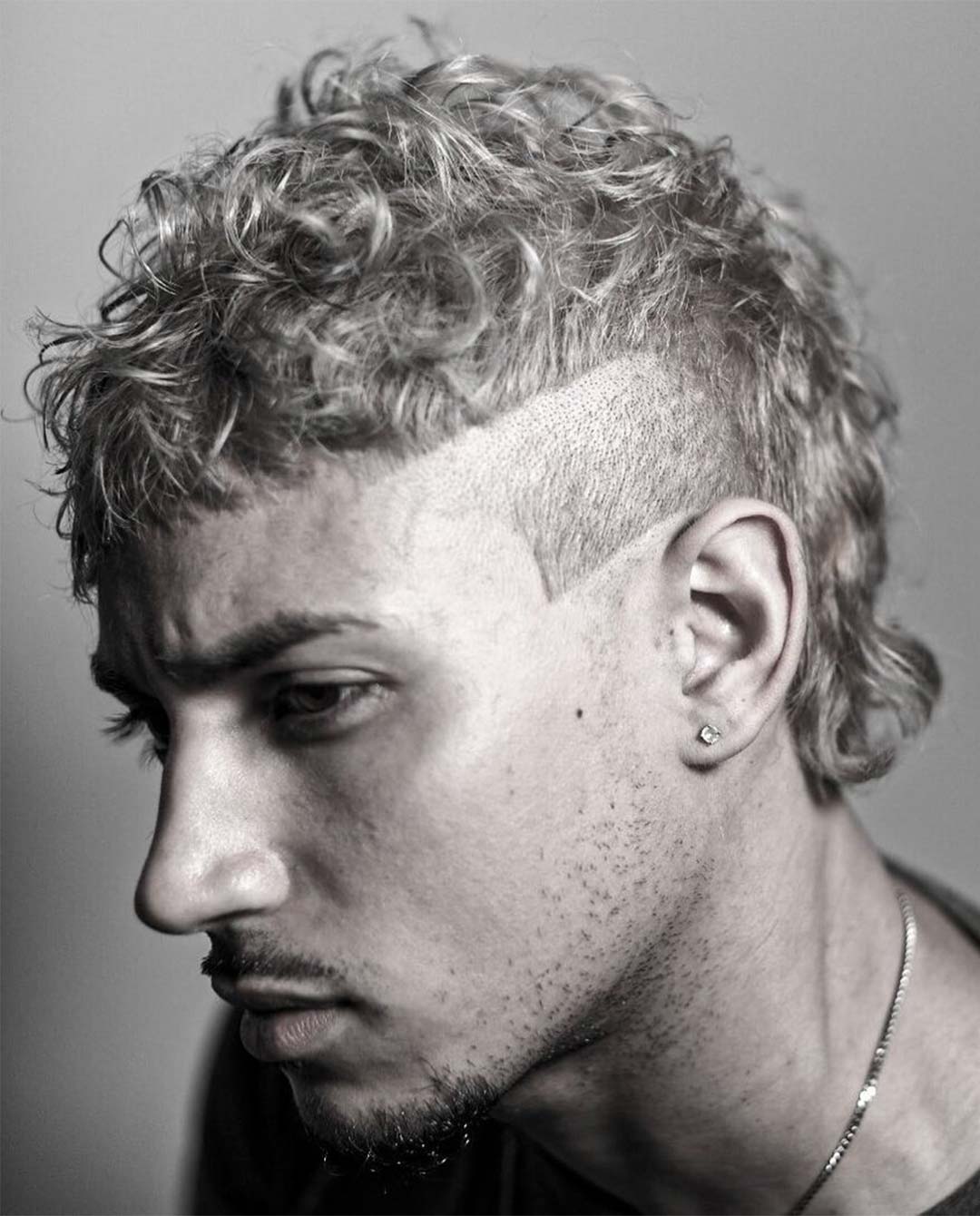 Curly High Top + Drop Fade
The curly finish on this style gives it a unique texture that will set it apart from other haircuts. The hair at the top should be unkempt, while the sides should be shaved close to the skin. The fade defines the contrast between shaved and textured hair. A well-defined drop fade will make this style stand out and striking.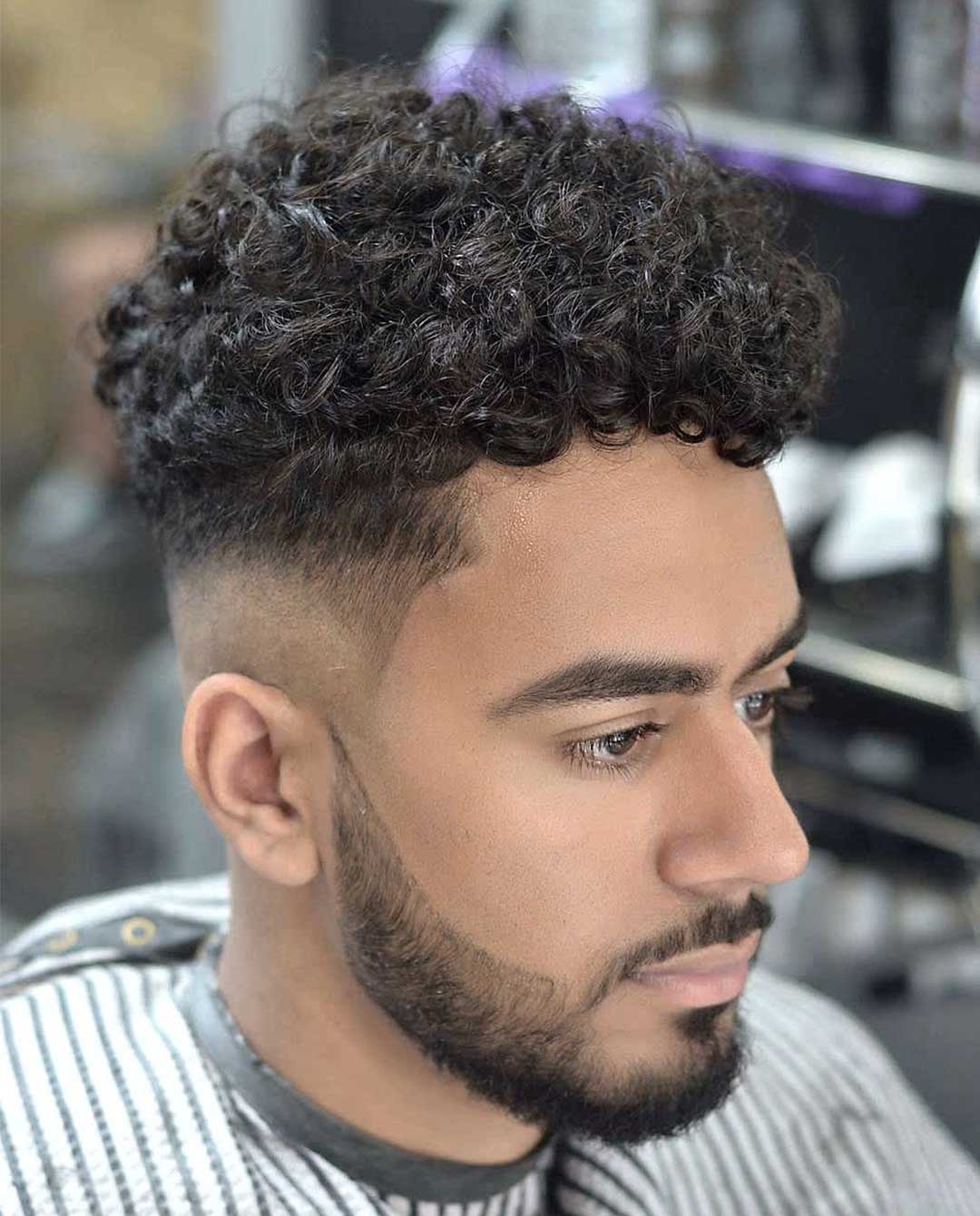 Long and Messy Mohawk
A mohawk with a long and messy top will help keep your curls rolled up in the air. In addition, it will add a punk edge to your style. While the messy look can be a bit unforgiving, it does add a cool summer look to your style. To achieve this look, start by taking a couple of inches off the top of your hair and using a back comb and high-hold hair spray. Afterward, begin curling the chunky pieces away from your face.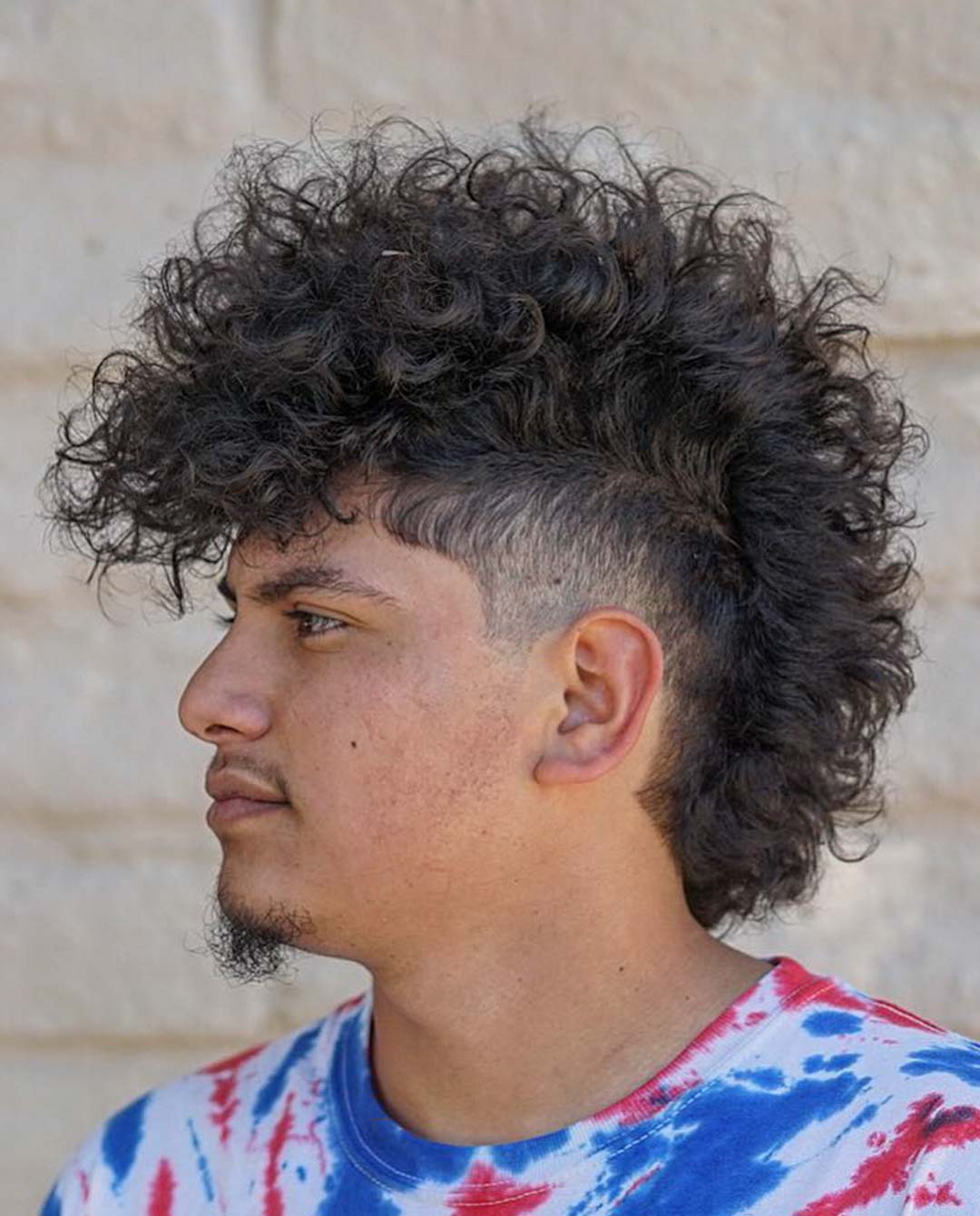 Blonde Curls + Undercut with Design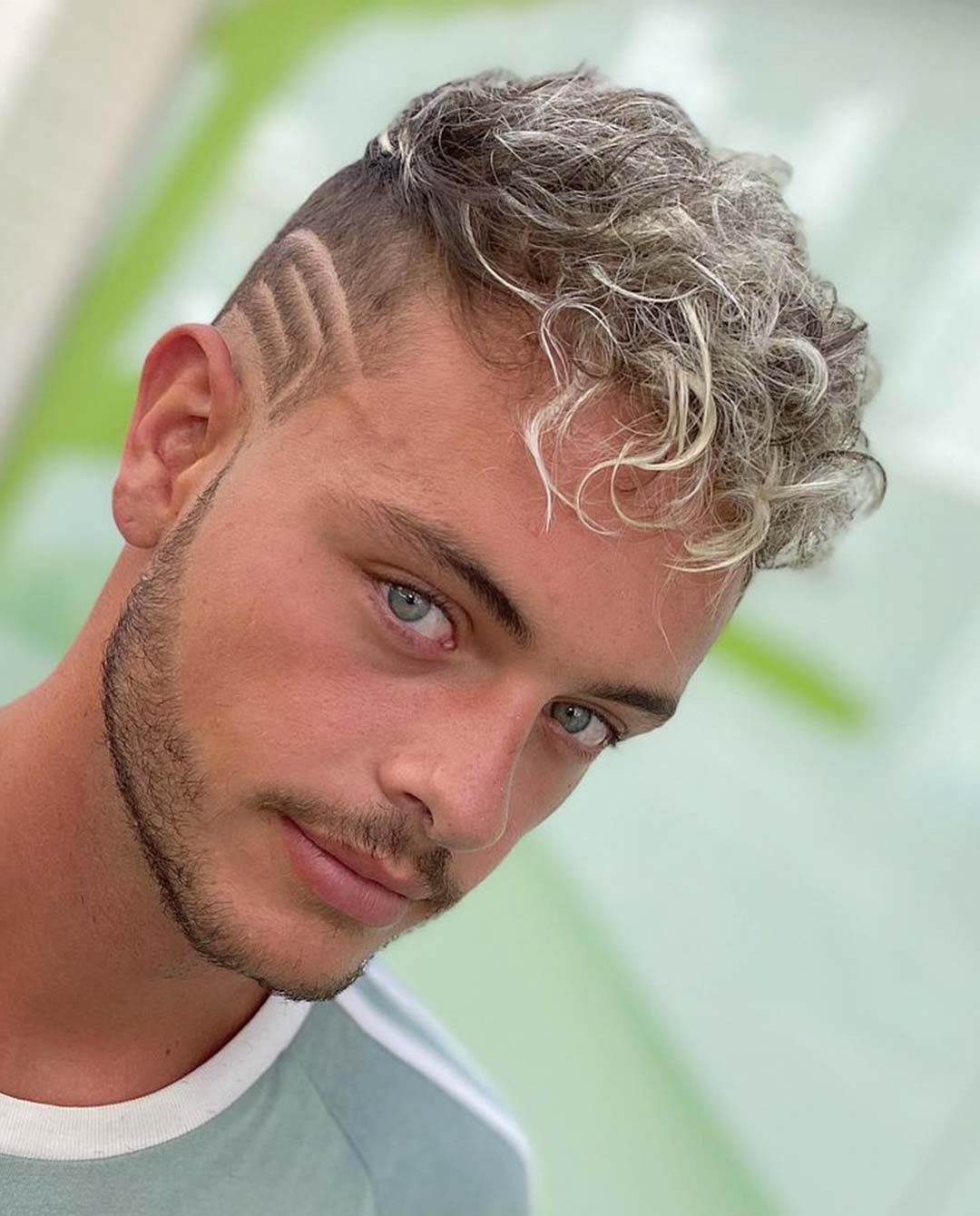 Curly Crop + High Fade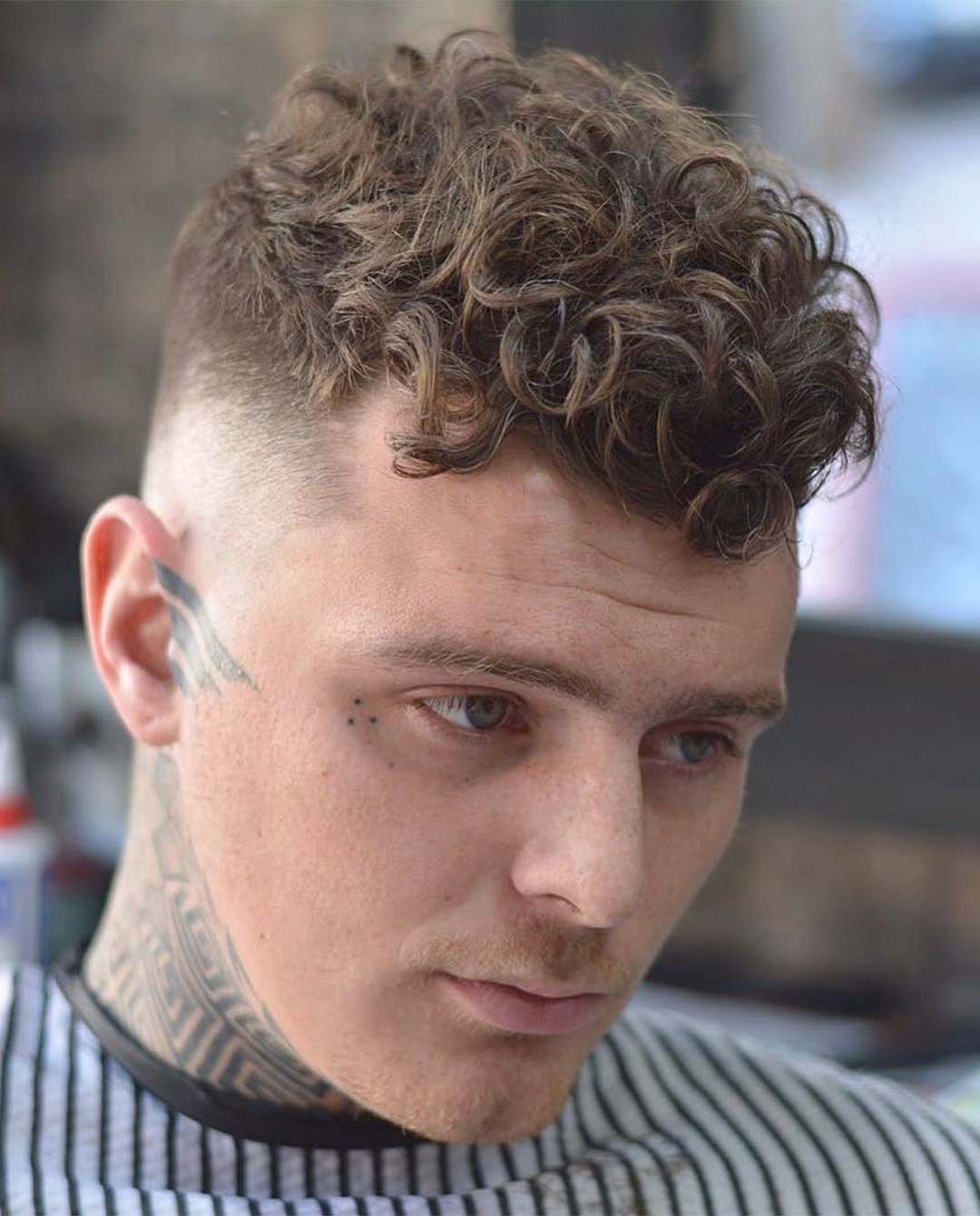 Curly Haircut with Loose Fringe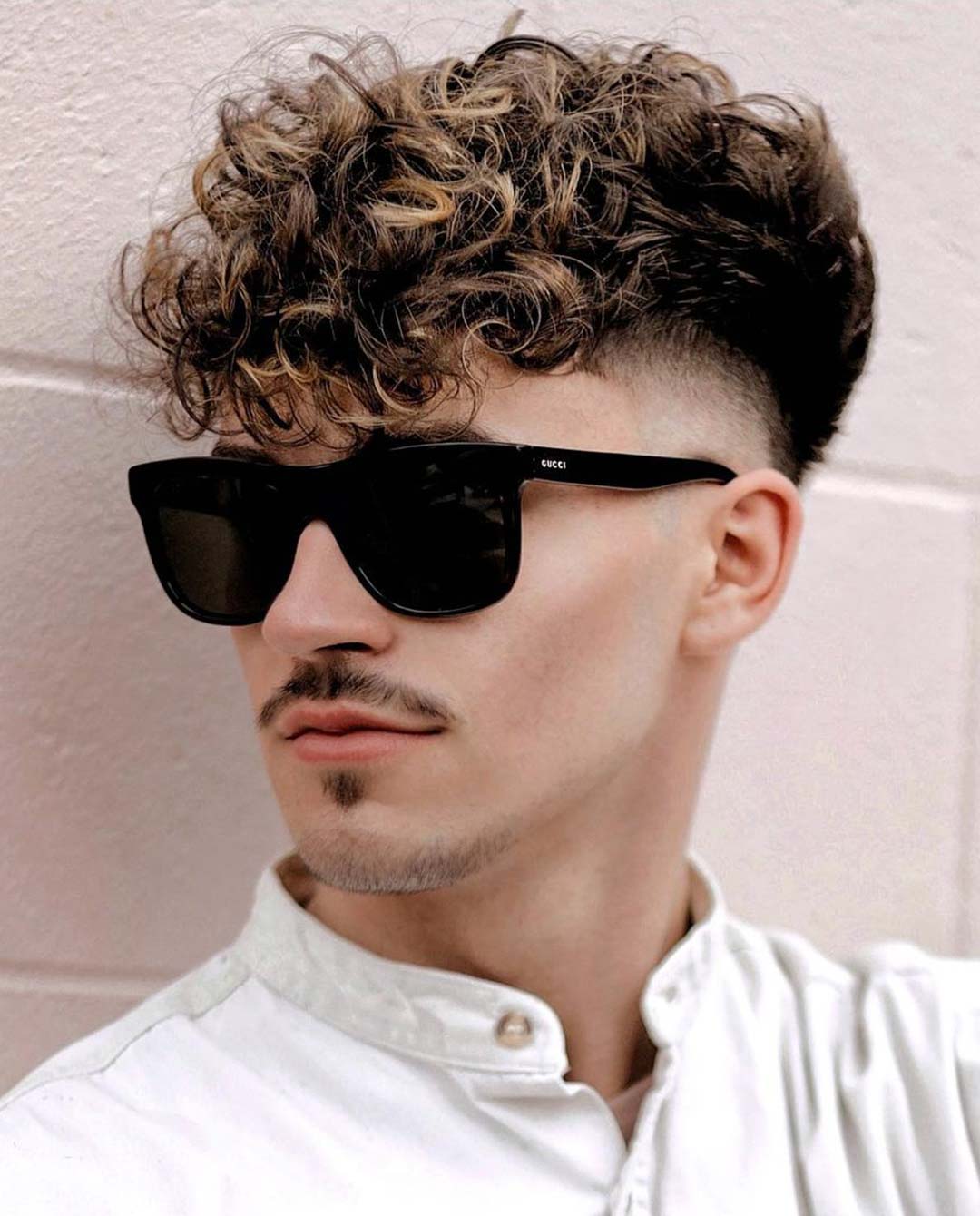 Curly Quiff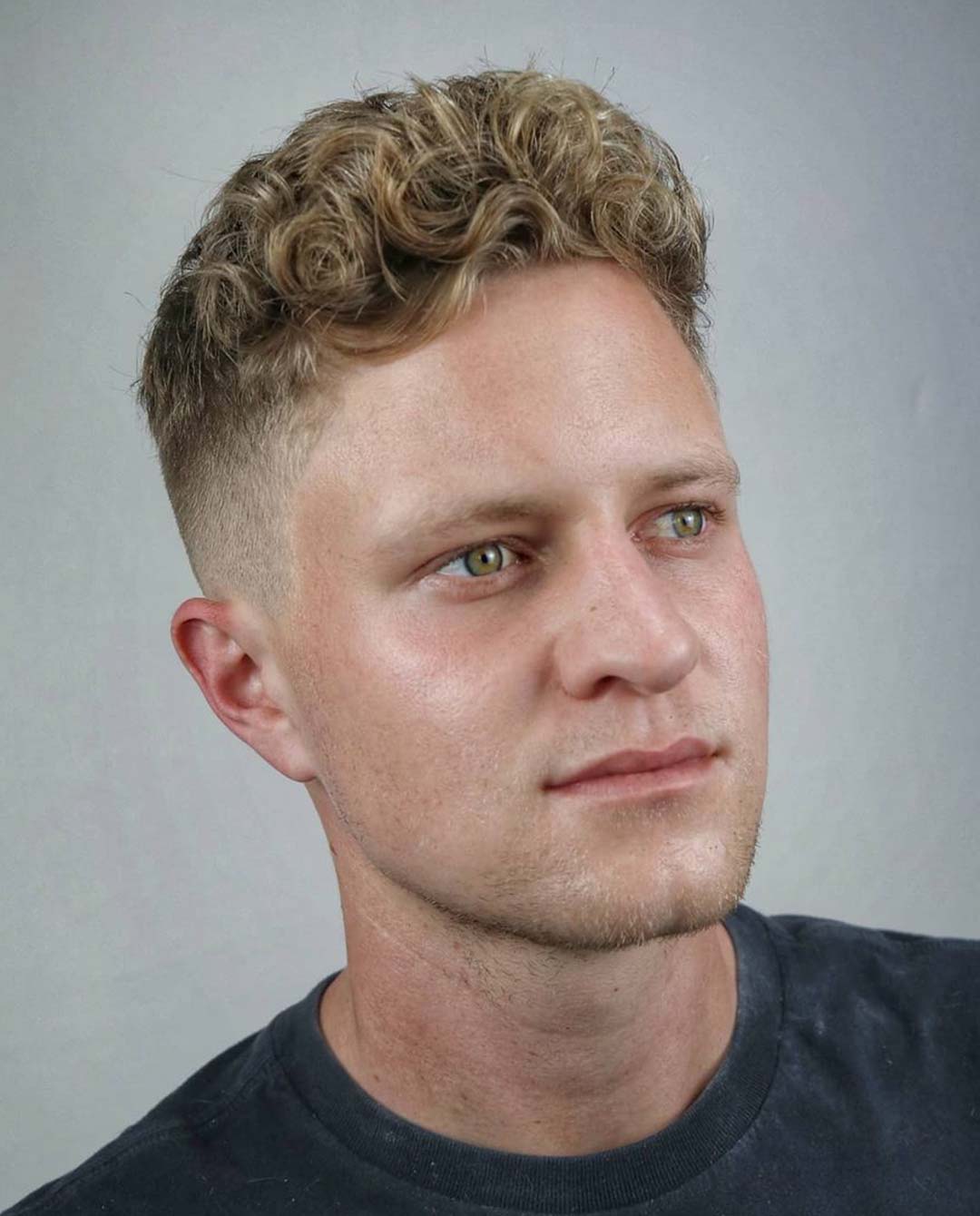 Messy and Loose Curls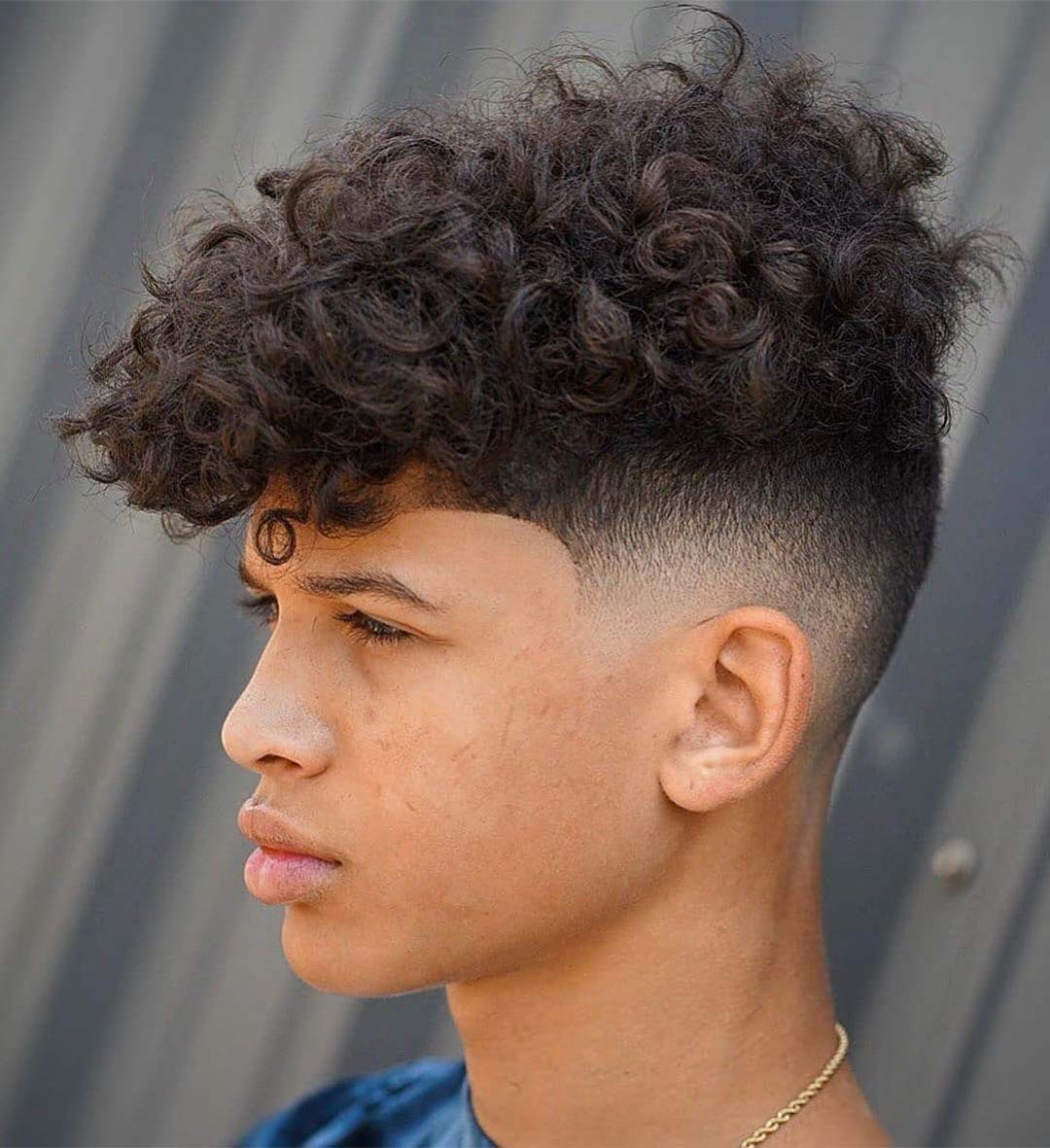 Textured Top with Undercut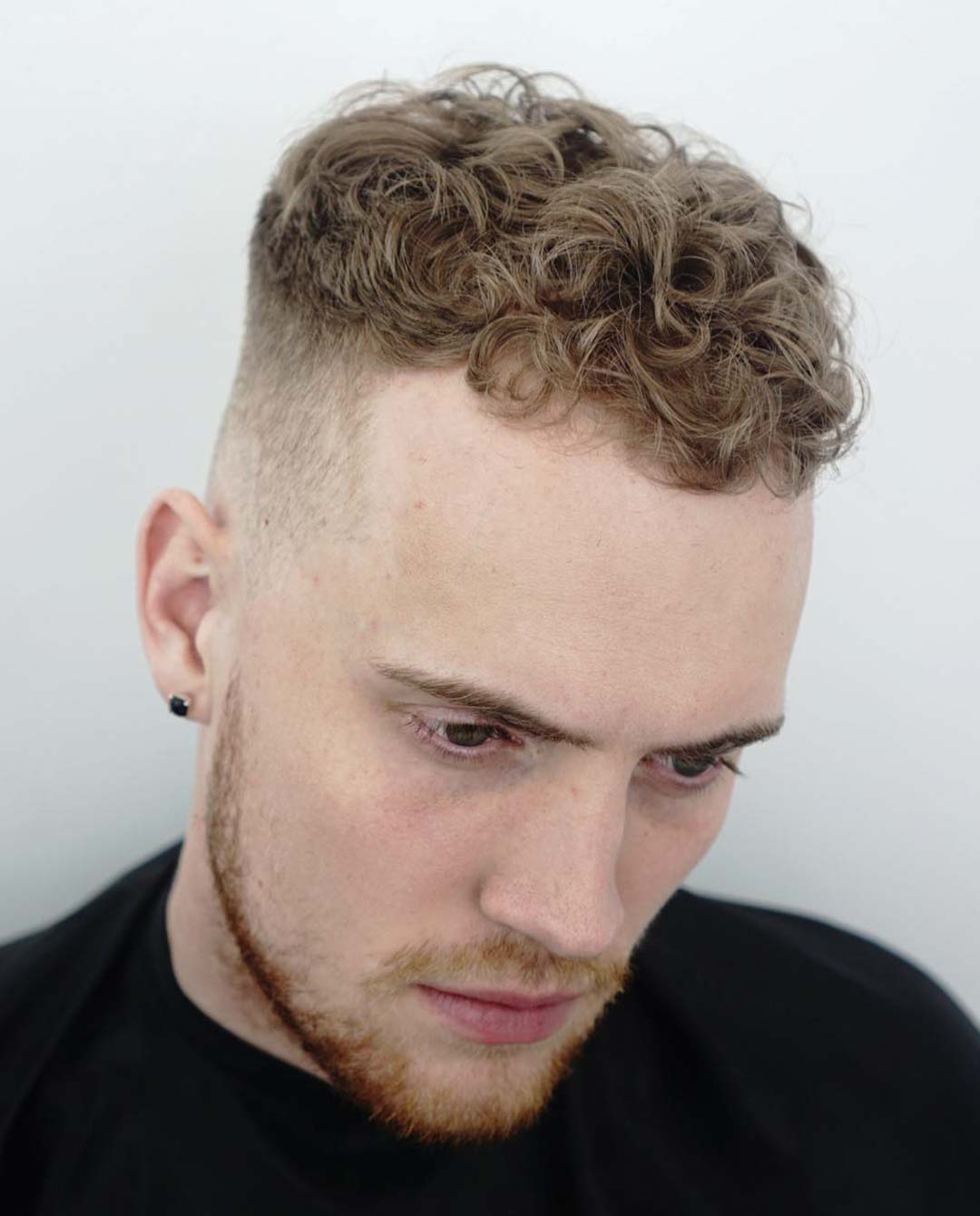 Disheveled Hair with Undercut and Beard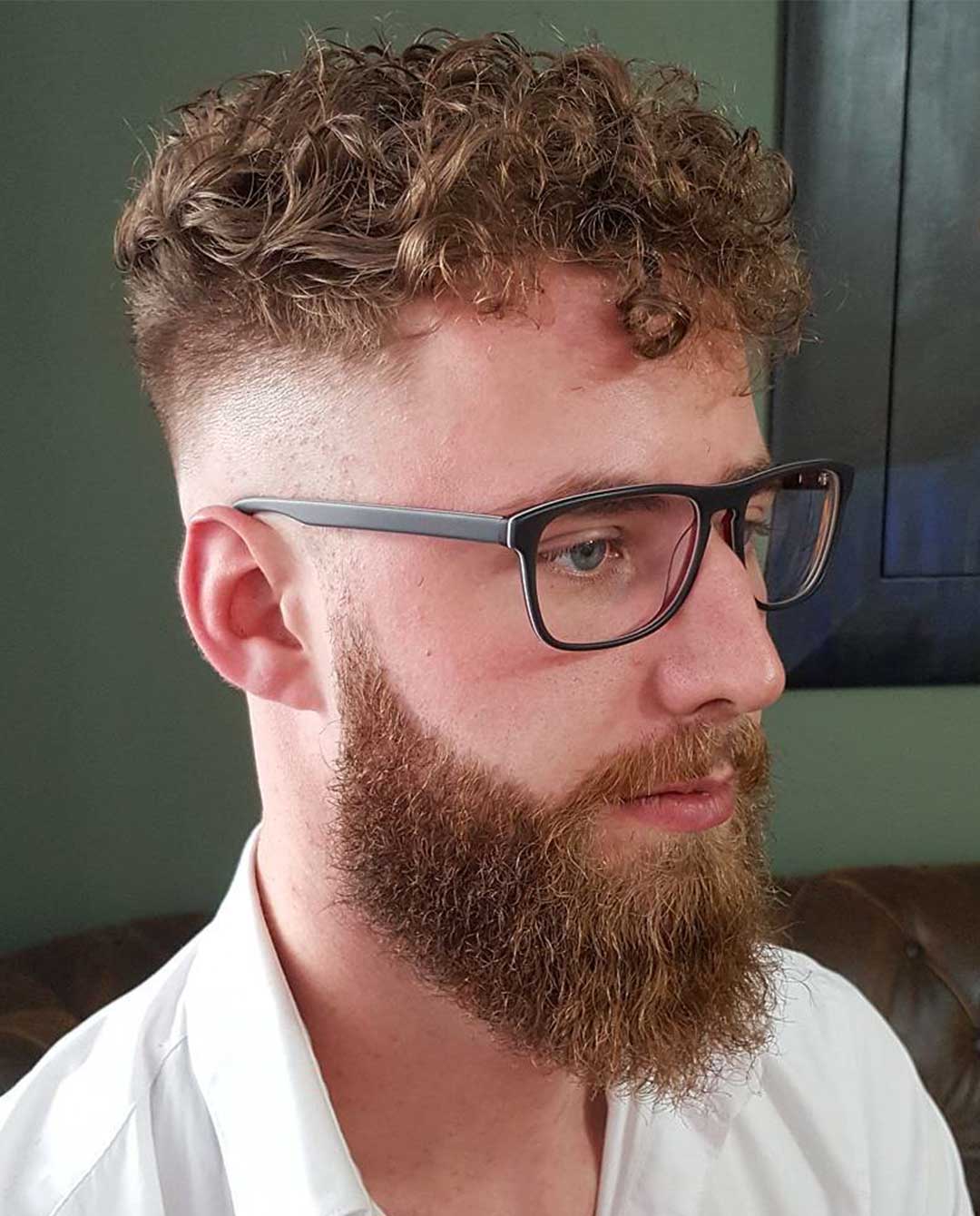 Dyed Hair + Taper Fade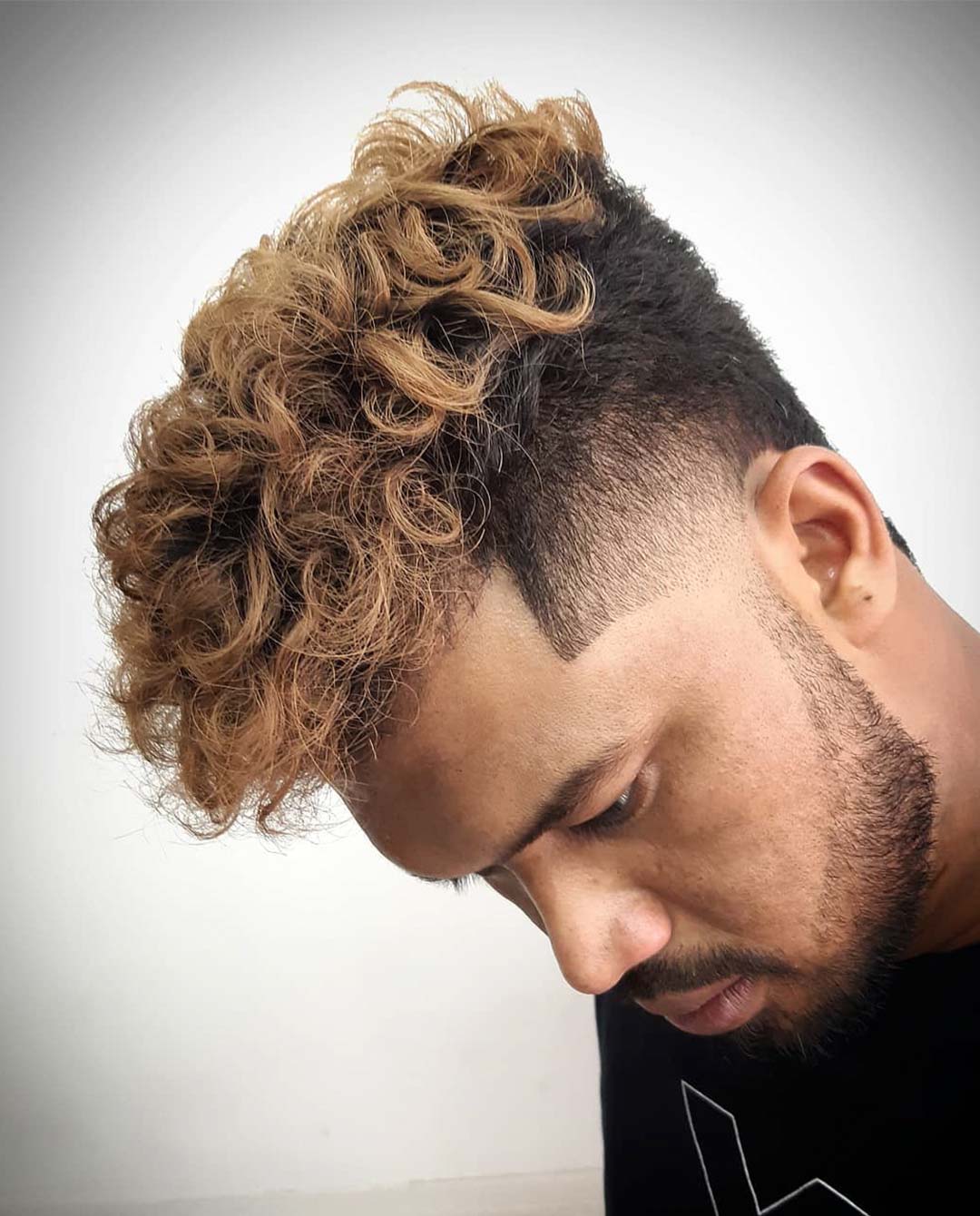 Loose Curly Style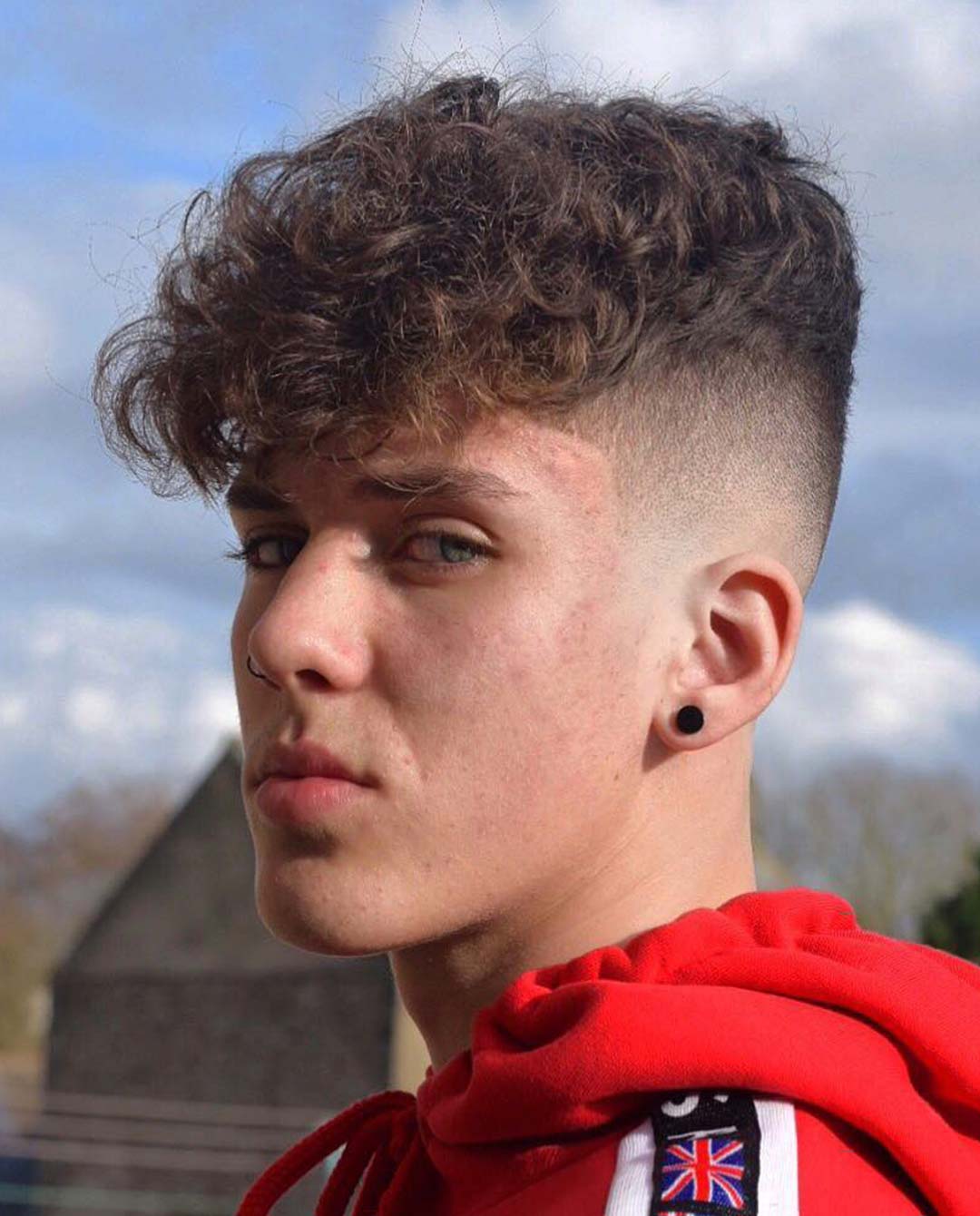 Line Up + Drop Fade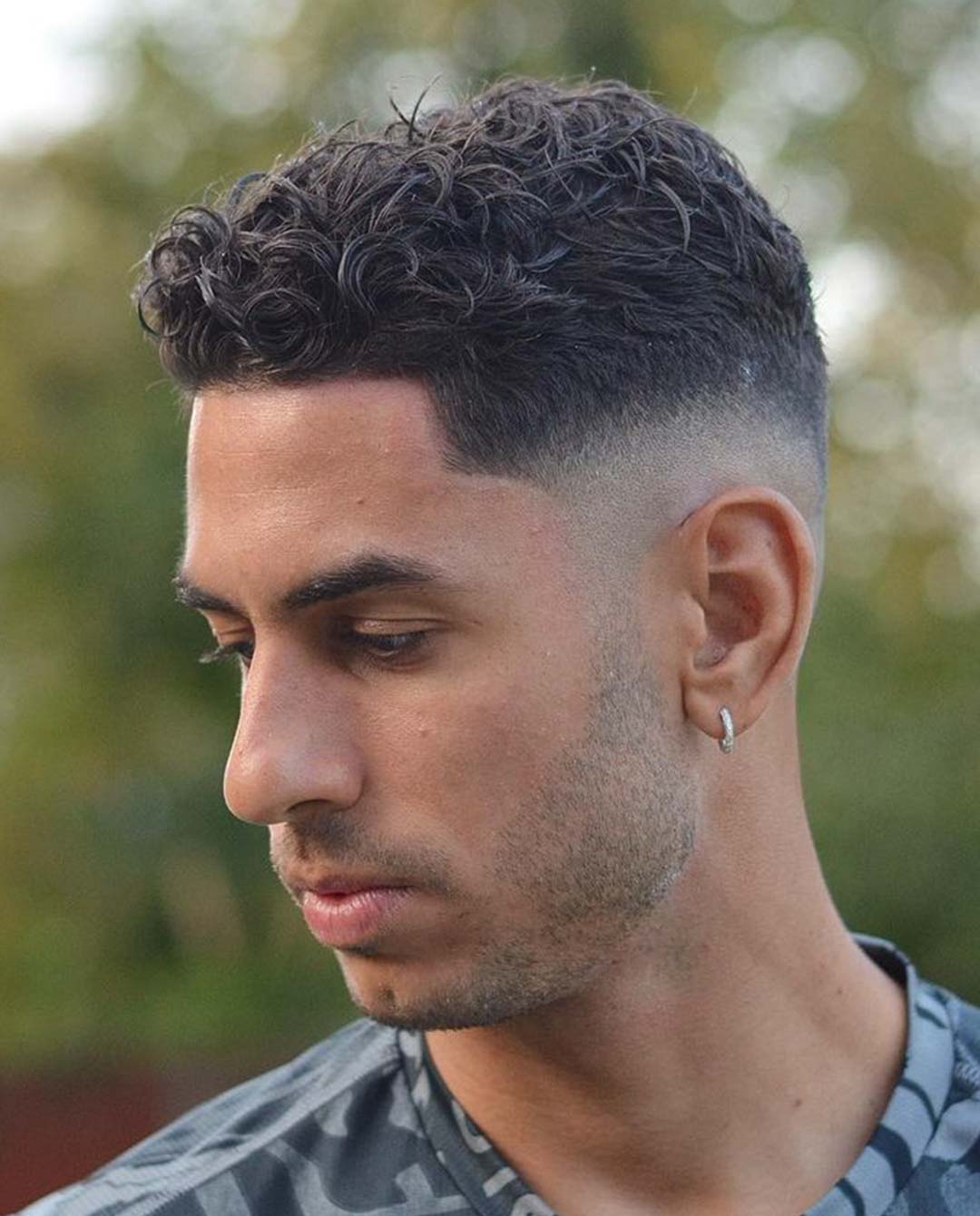 Long and Messy Curls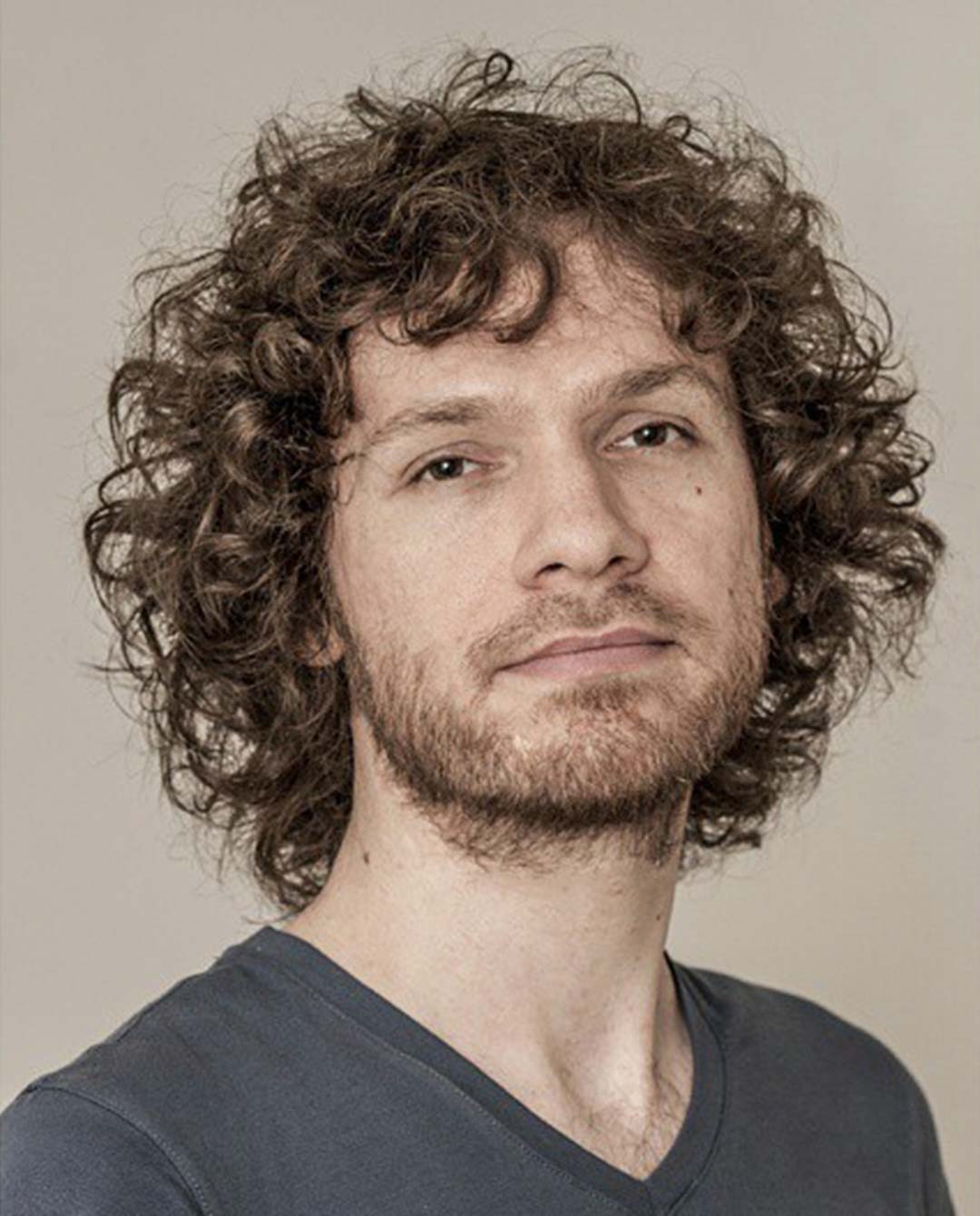 Low Skin Fade + Curvy Design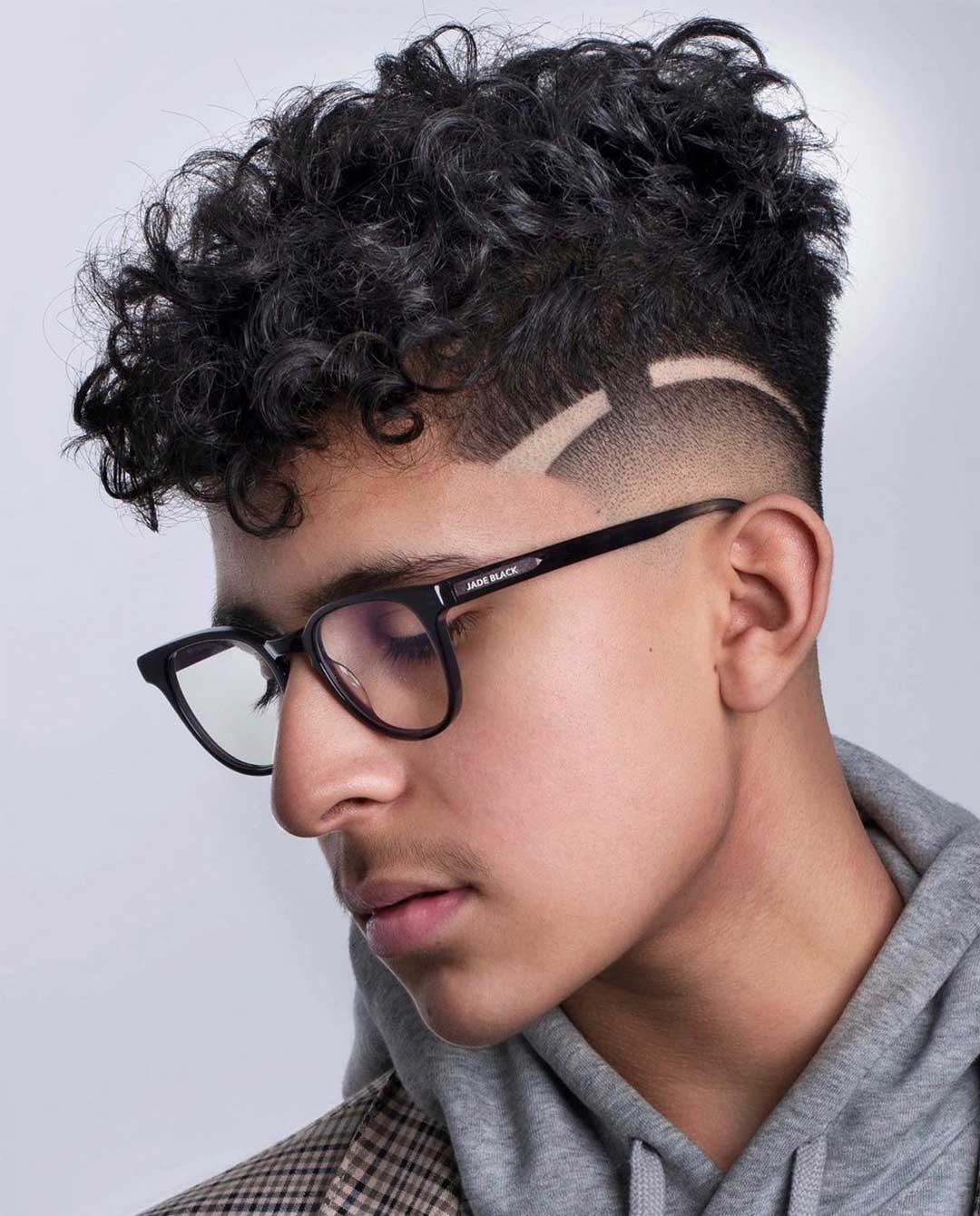 Medium-Size Soft Curls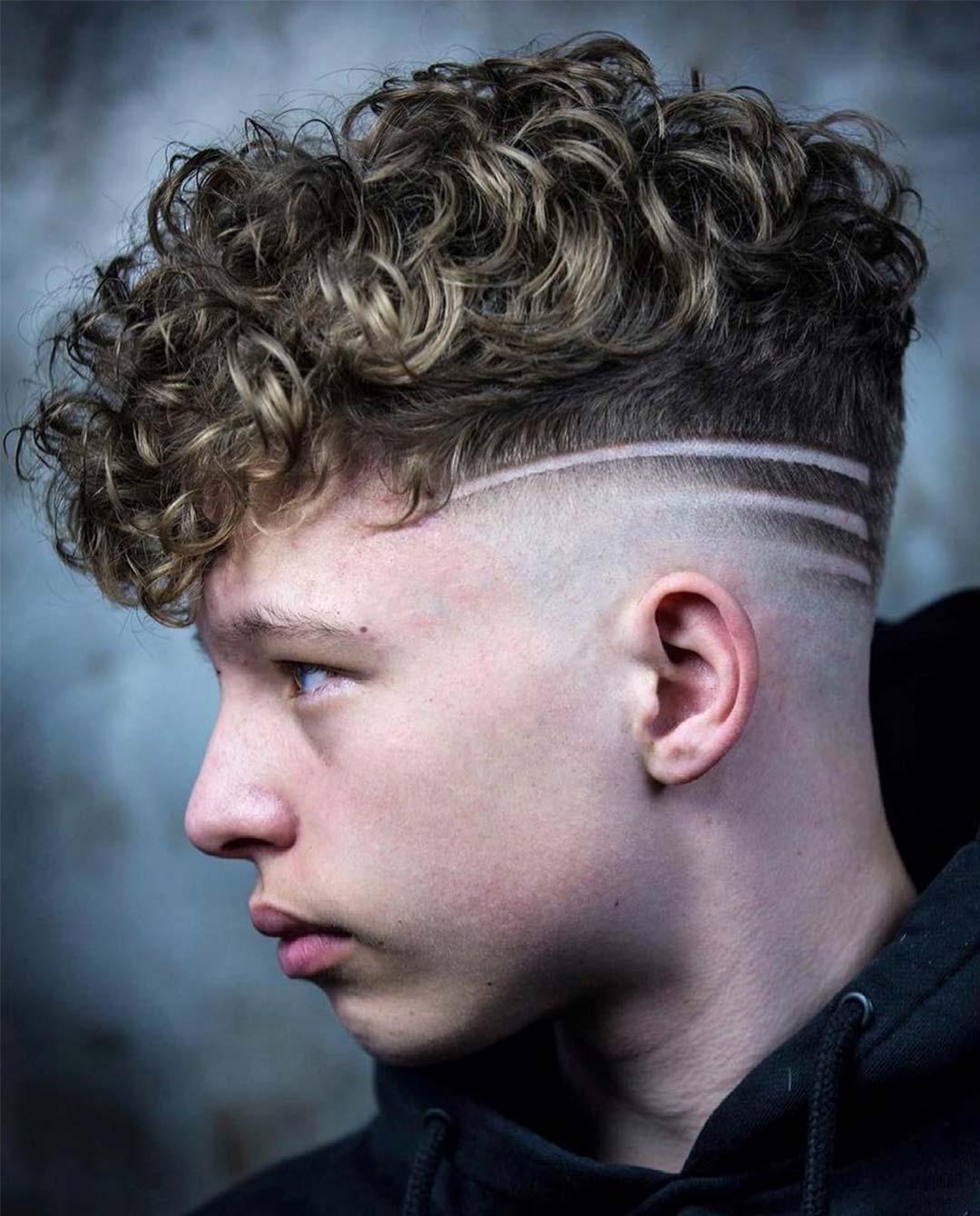 Messy and Curly