Only a few hairstyles can achieve volume, movement, and texture with the stroke of a brush. With patience and effort, a waves haircut can help you create an unforgettable style.
What Is A Waves Haircut?
A wave haircut is one of the most popular hairstyles for black men to add a dynamic element to their overall look. Waves haircuts are a laid-back form of curls flattened to the scalp by brushing or combing the hair to create rows of ripples or waves.
How To Style Waves Haircut?
The most recommended length for a waves haircut is a short trim of at least 1 1/2 inches long or a buzz cut. Once the hair is at the optimum length, start with taking a shower and drying off your hair. Next, brush your hair. Depending on the texture, you might have to alternate using a soft and medium brush. Begin to brush your hair towards your face, down the sides, and down the back. Continuously brush for at least 10 to 30 minutes to start to set the waves.
Waves haircut is a continual process. It'll take several weeks for the brush strokes to properly train the patterns. Practice these steps regularly and your hair will eventually adopt its new style.
How To Maintain?
Wave haircuts can be deceiving. From the outside, they don't look like they require up-keep. However, the key to this hairstyle is practicing quality hair maintenance. Here are some easy tricks to help you along with your grooming routine.
Only brush your hair when it is damp. Brushing it when it's dry can cause irritation, breakage, and excessive dryness.
Wear a durag overnight. A simple silk headscarf around the head replenishes your hair's moisture.
Apply moisturizer two or three times a week. Use a dime-sized dab of coconut oil moisturizer or natural wave grease for extra hydration and protection.
Need examples? Check the gallery below:
2 Guard Haircut
The type of guards your barber uses trims your hair at specific lengths. A 2 Guard or "Number #2" haircut will leave ¼ inches of hair on the scalp, which is a perfect length for waves. 2 Guard haircut waves offer significant depth to generate a cool bevel-like effect.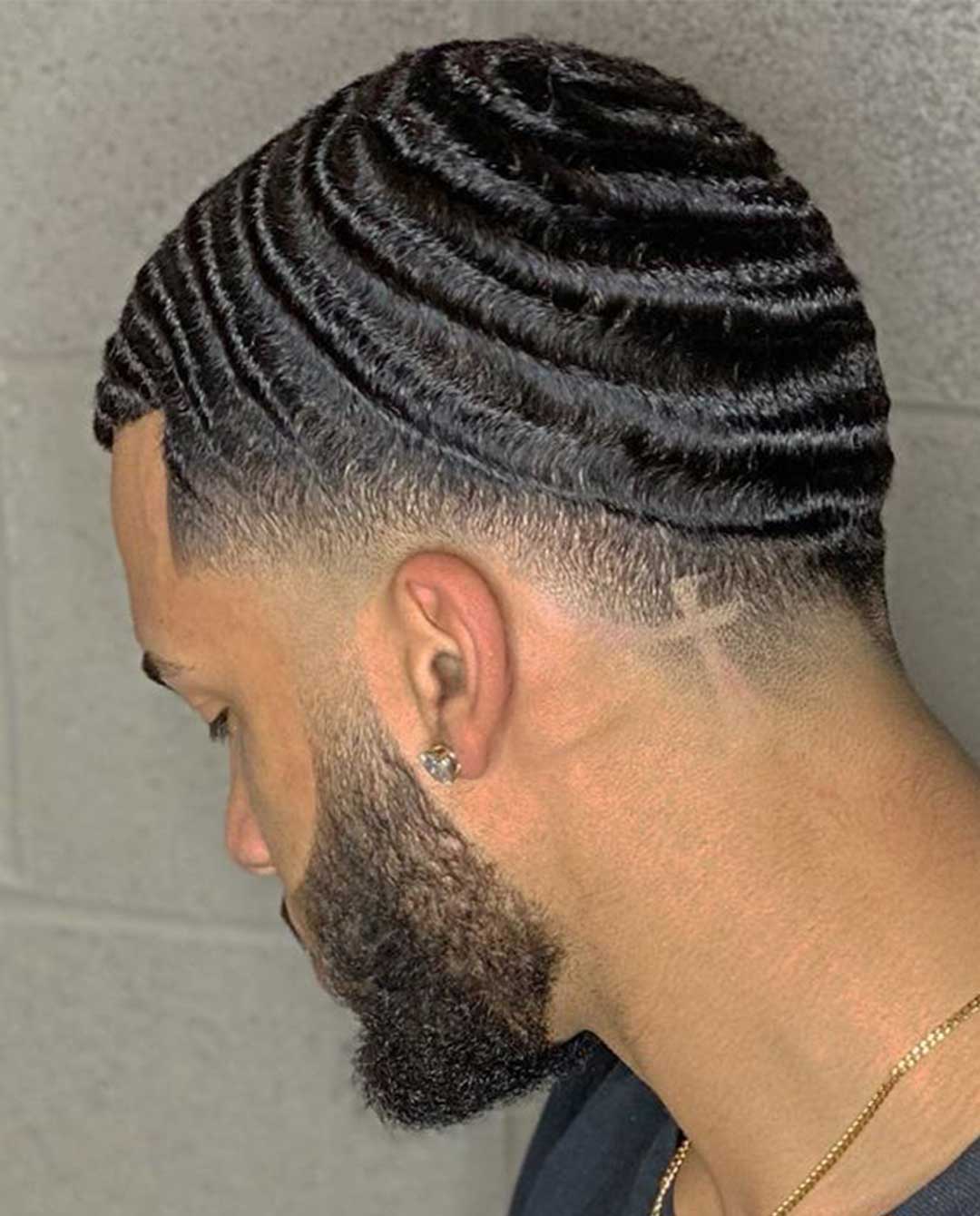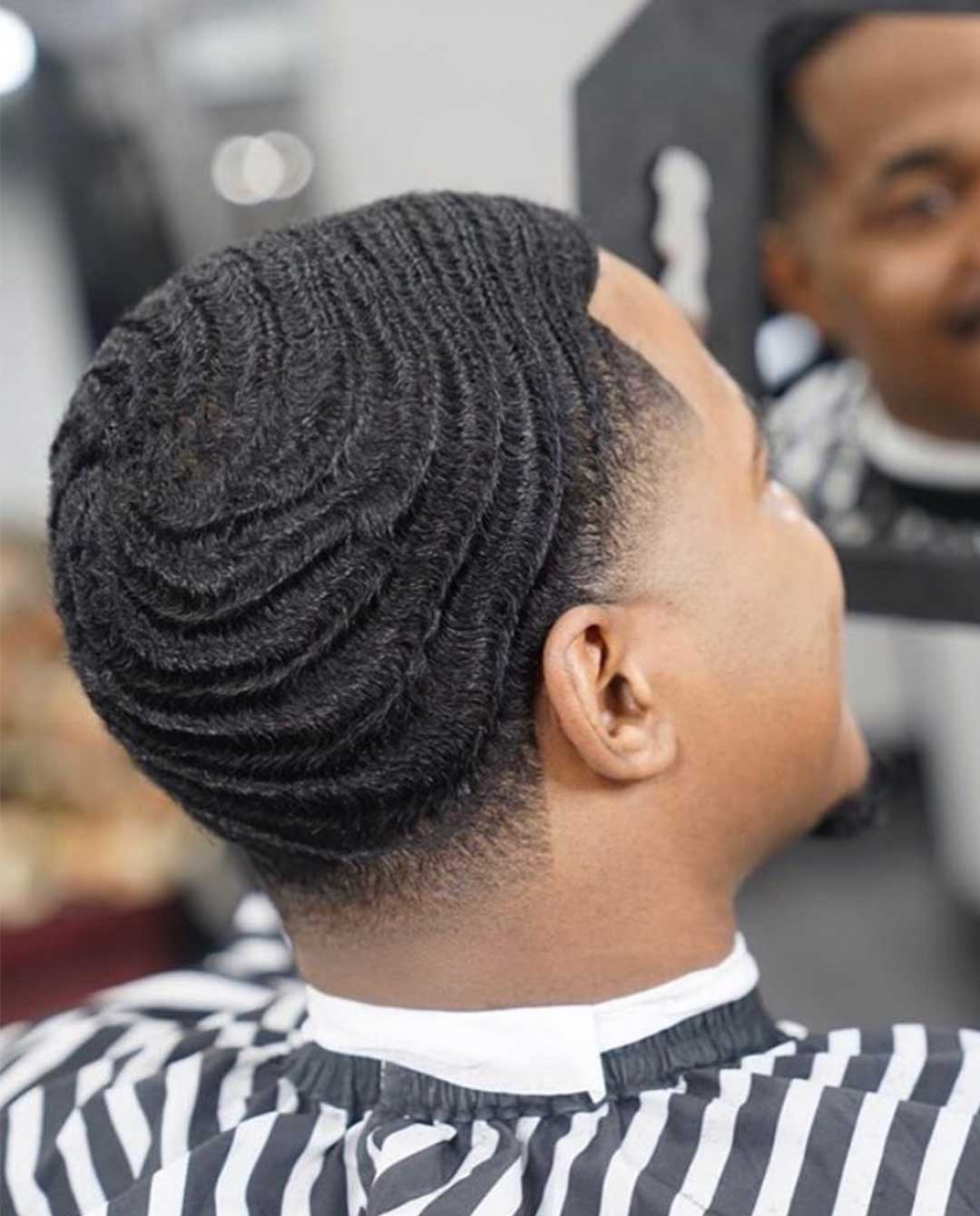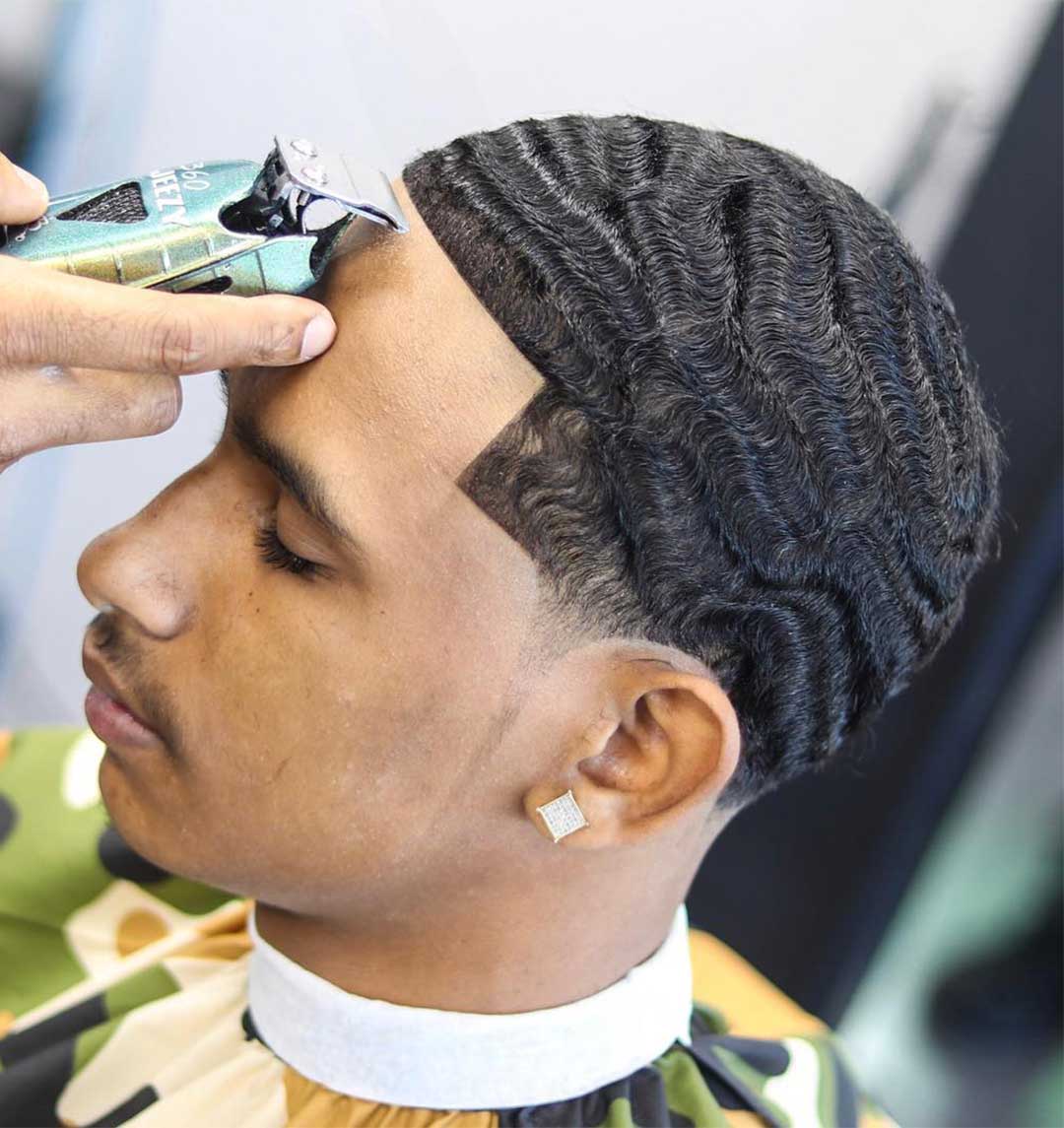 180 Waves Haircut
In contrast to the 360 waves hairstyle listed below, 180 waves split horizontally without wrapping around your head in a complete circle. The waves run mostly along the top and work best with an undercut or high fade. Even though they only take up a smaller portion of your hair, they can still cement an impressionable impact.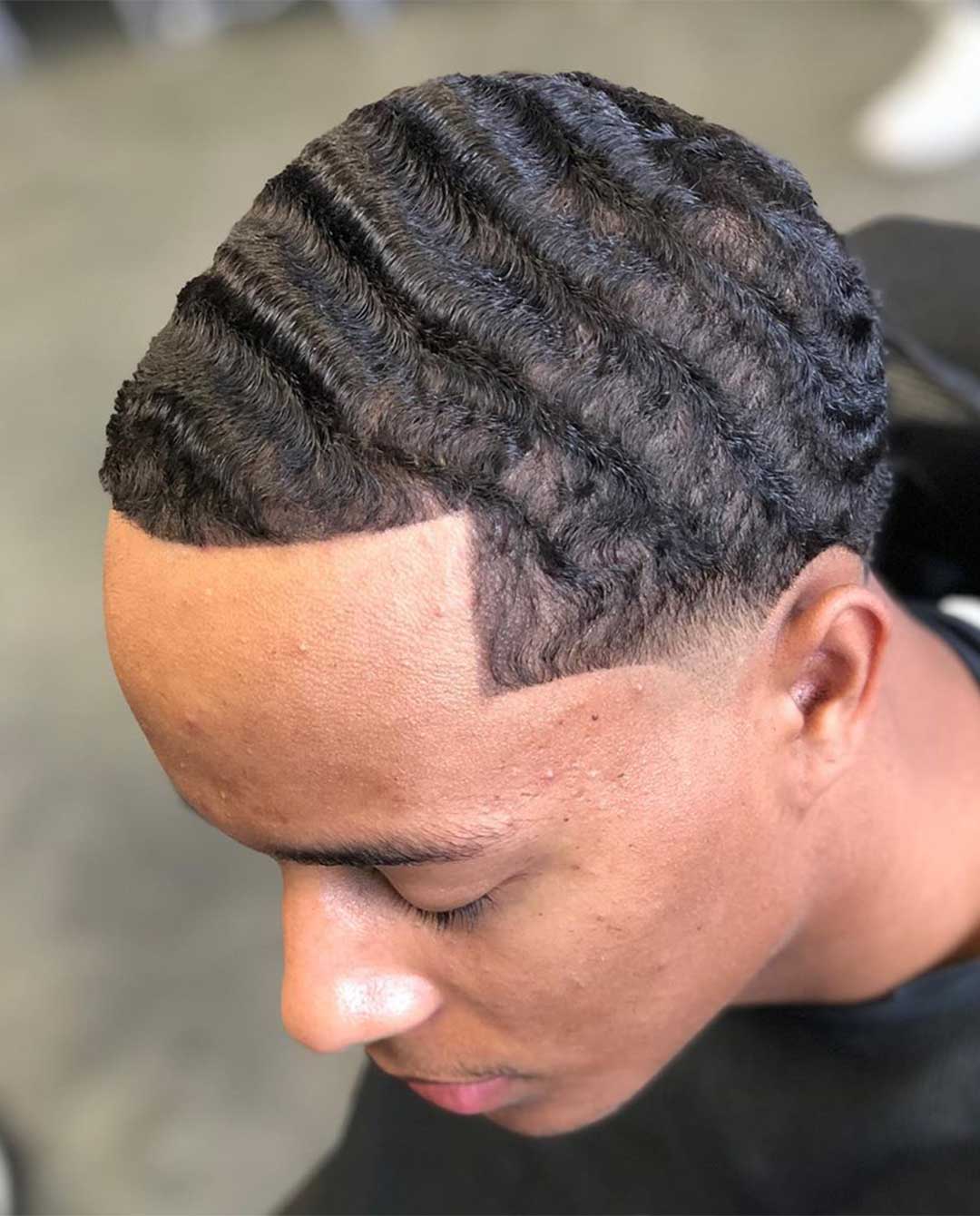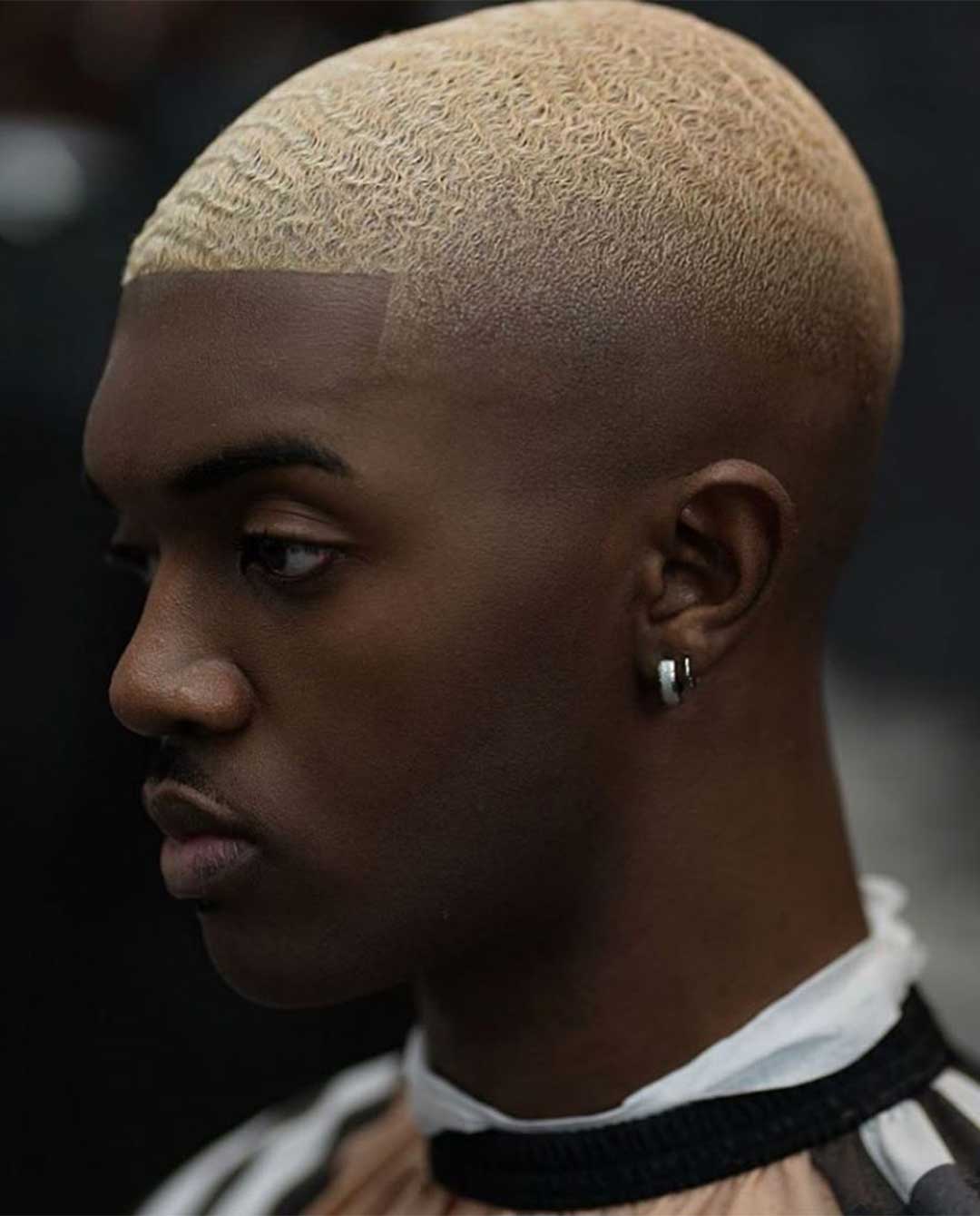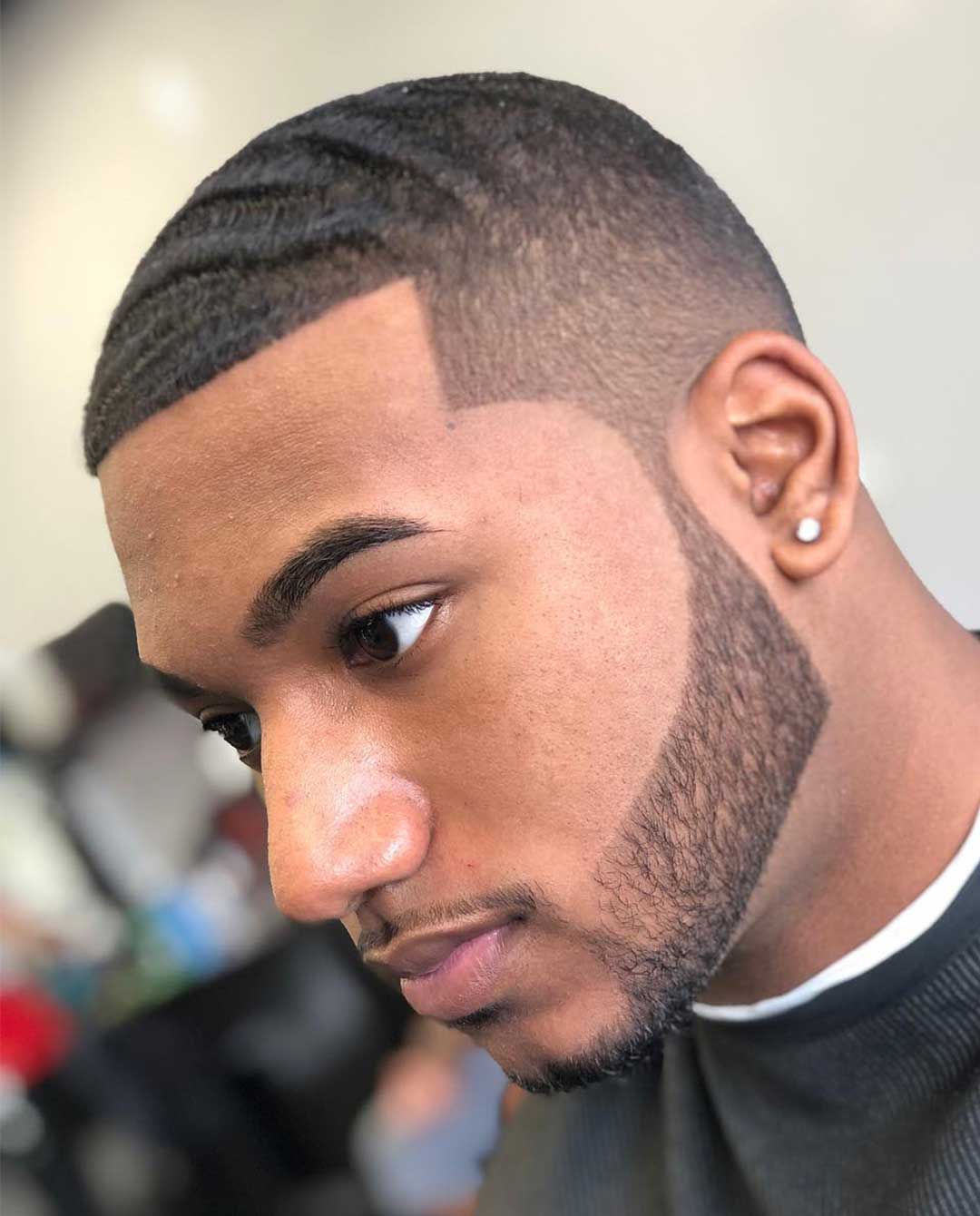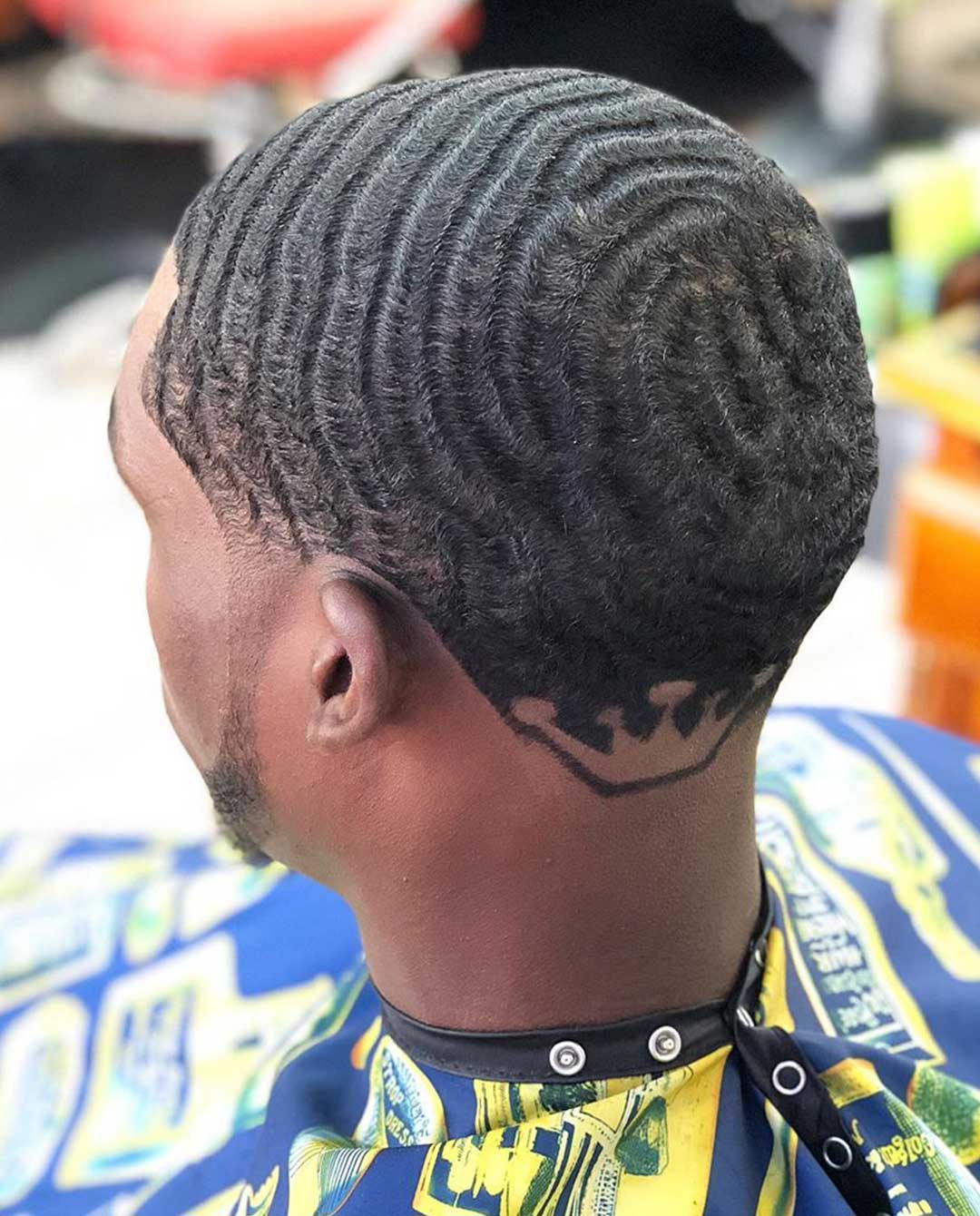 Best 360 Waves Haircut
This is the ultimate style if you want your hair to pop from every angle. It's easy to achieve by brushing your hair in all directions. Like a magician using a spiral to hypnotize audiences, friends, family, and colleagues will find it intriguing how your hairstyle wraps around your head in a complete circle.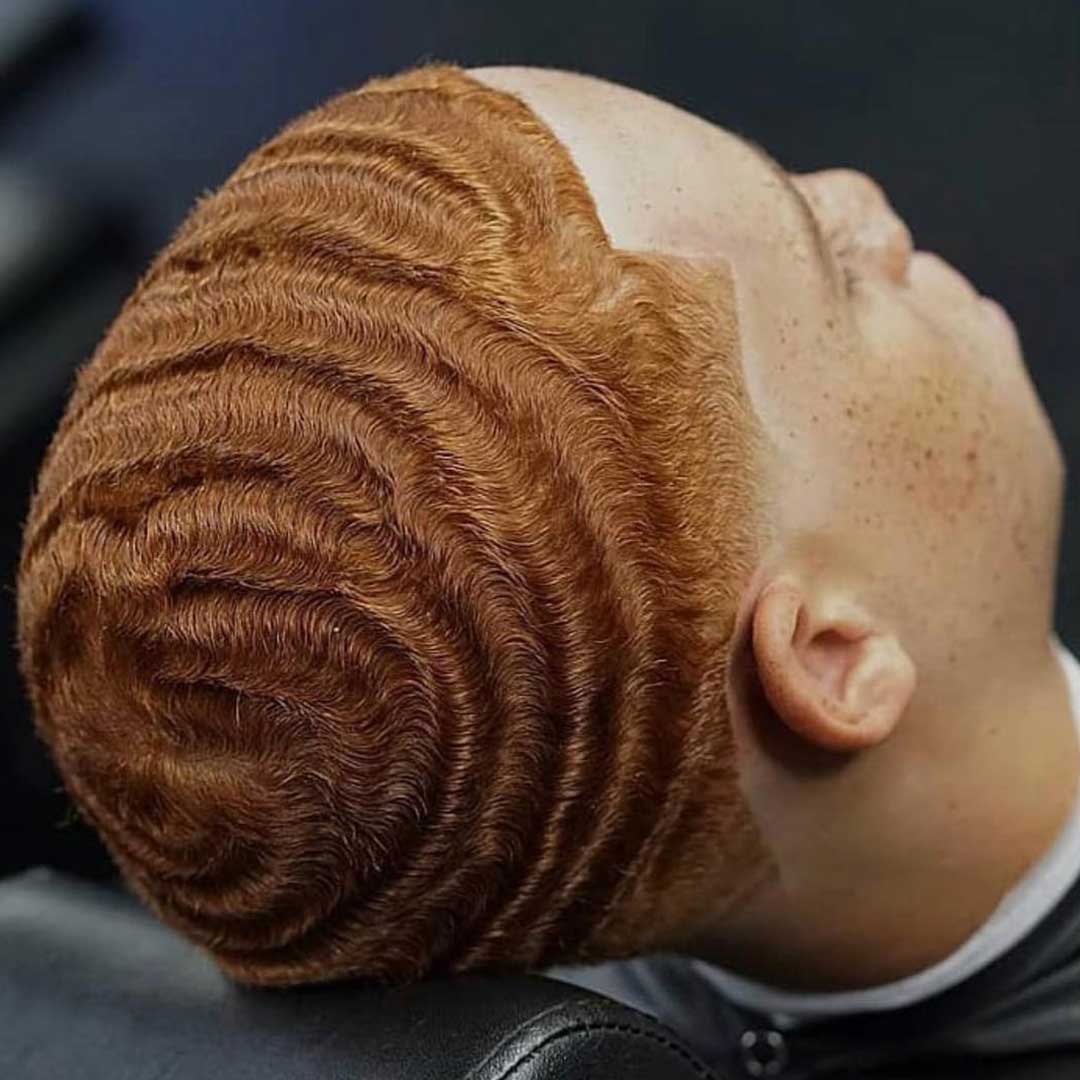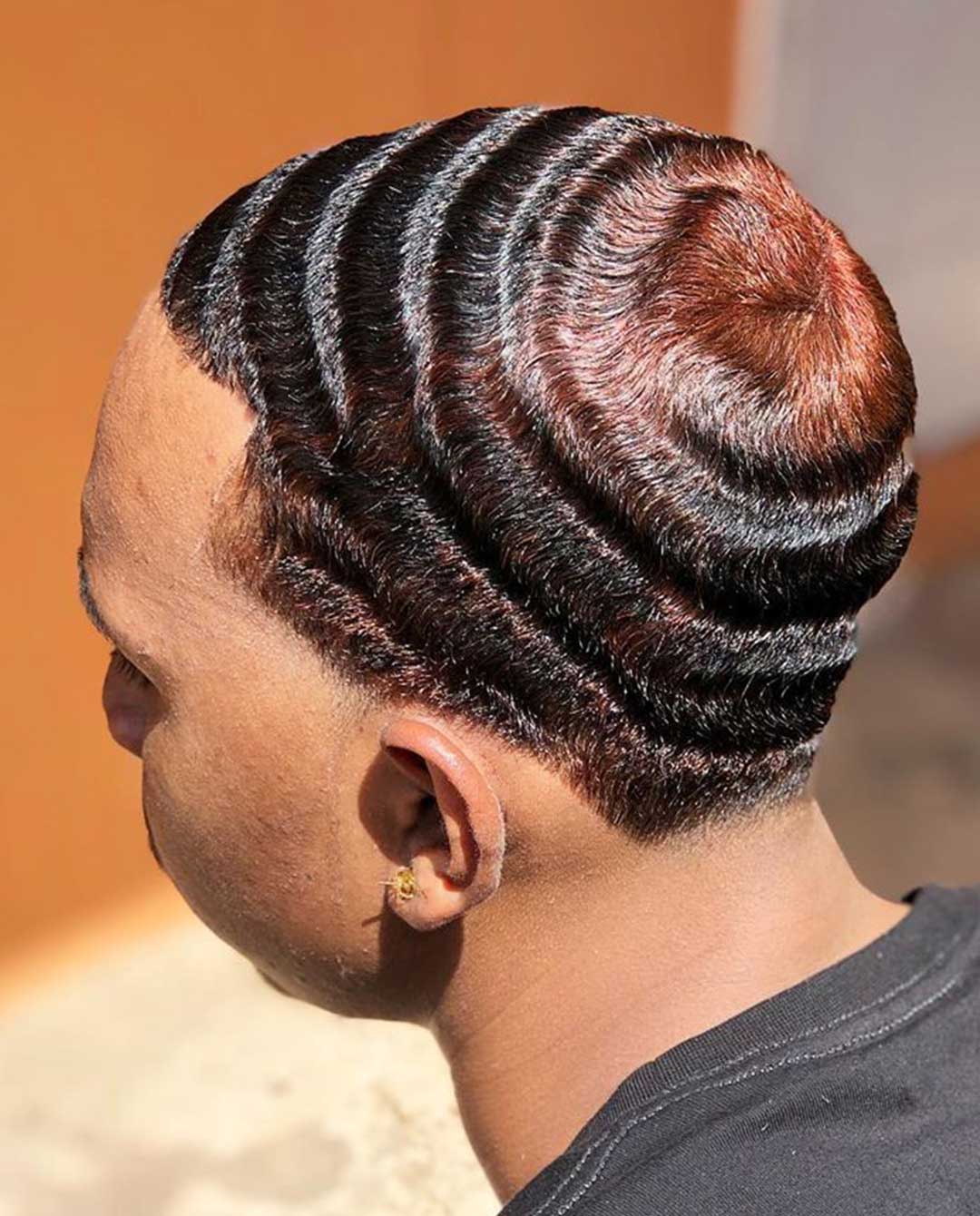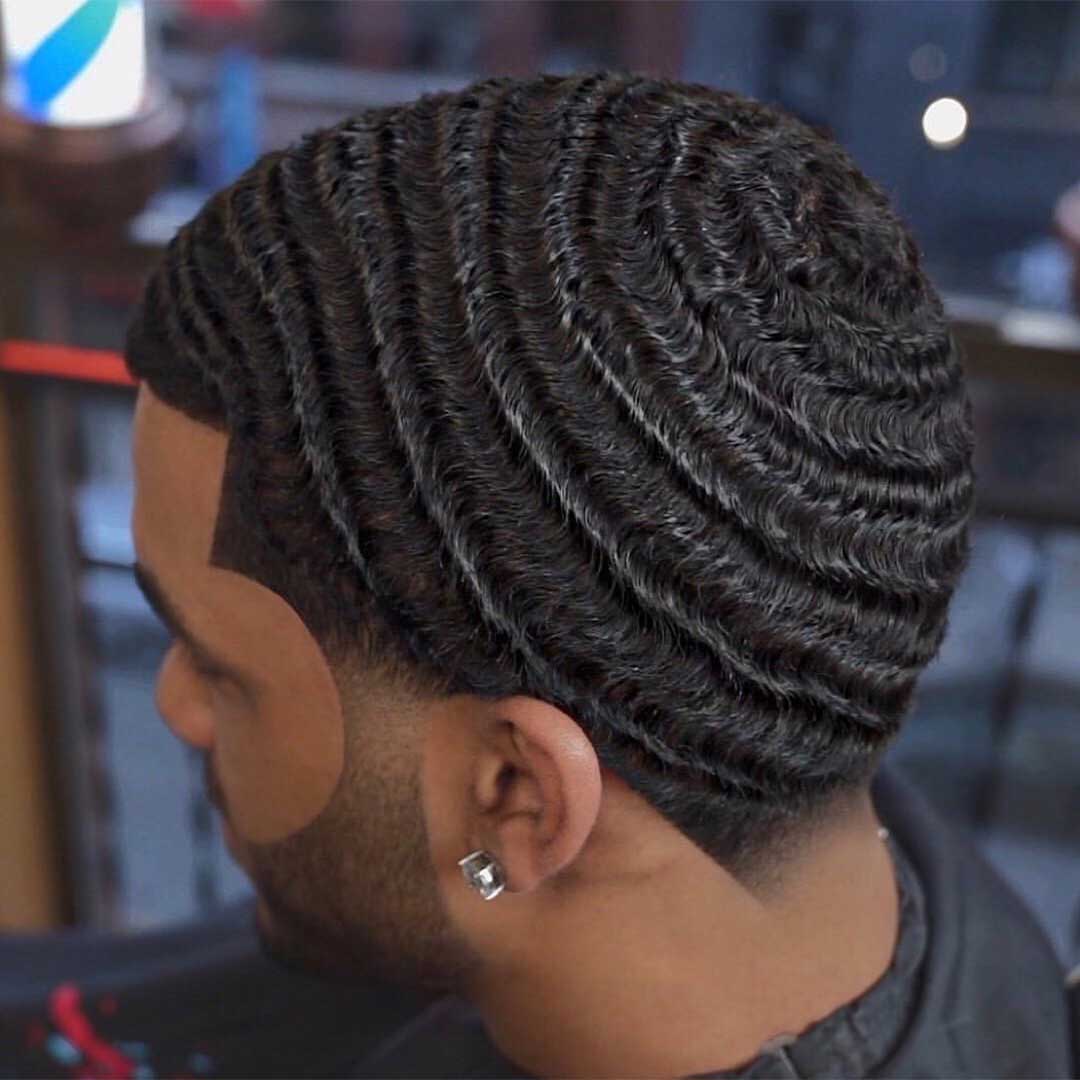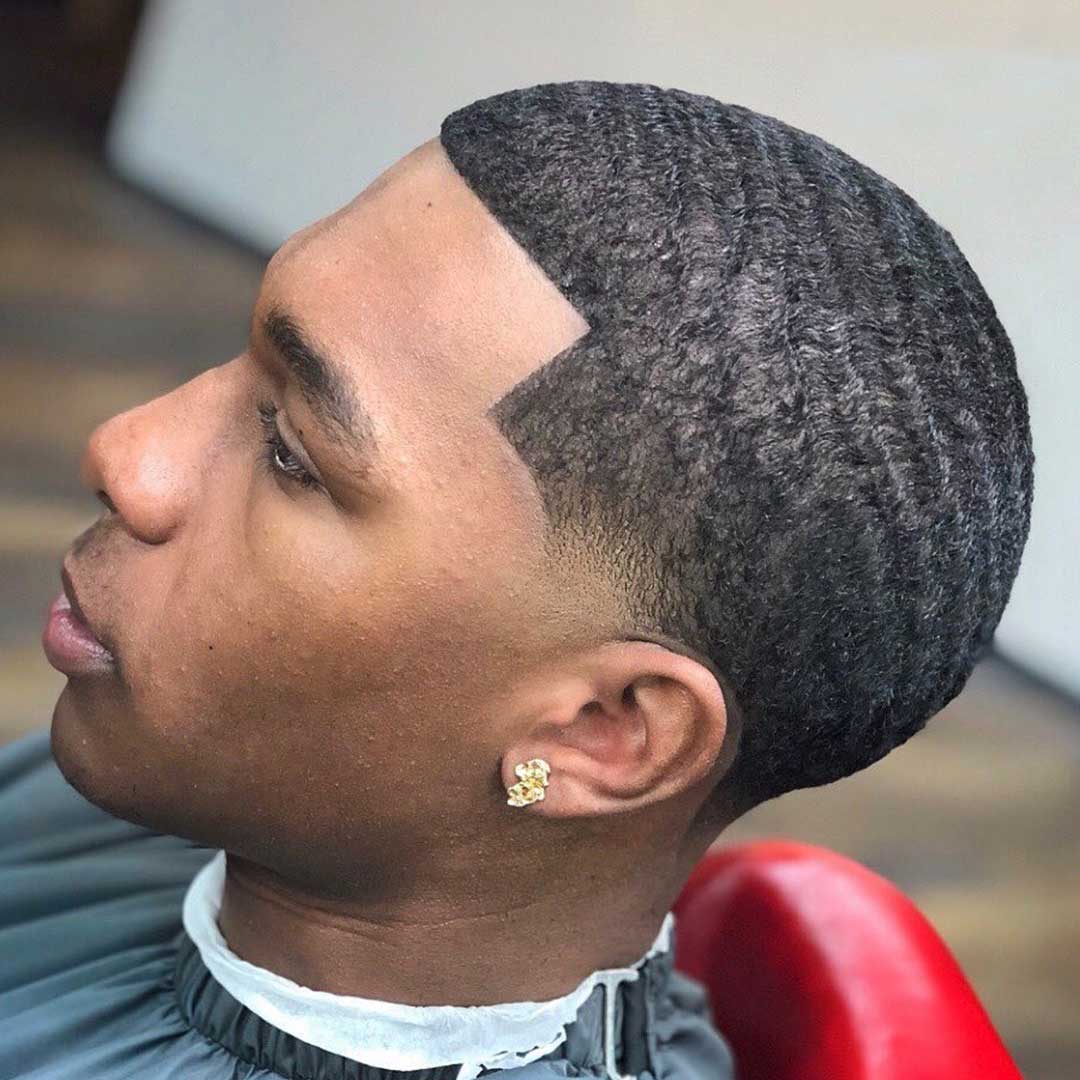 High Fade Haircut
The easiest hairstyle shortcut to capture everyone's attention is a high fade. It's a staple within the community for Black men because it skyrockets one's look to the next level. A high fade shows the full force for captivating 180 waves. Small details like a box fade or a clean edge-up sharpen the whole style even more.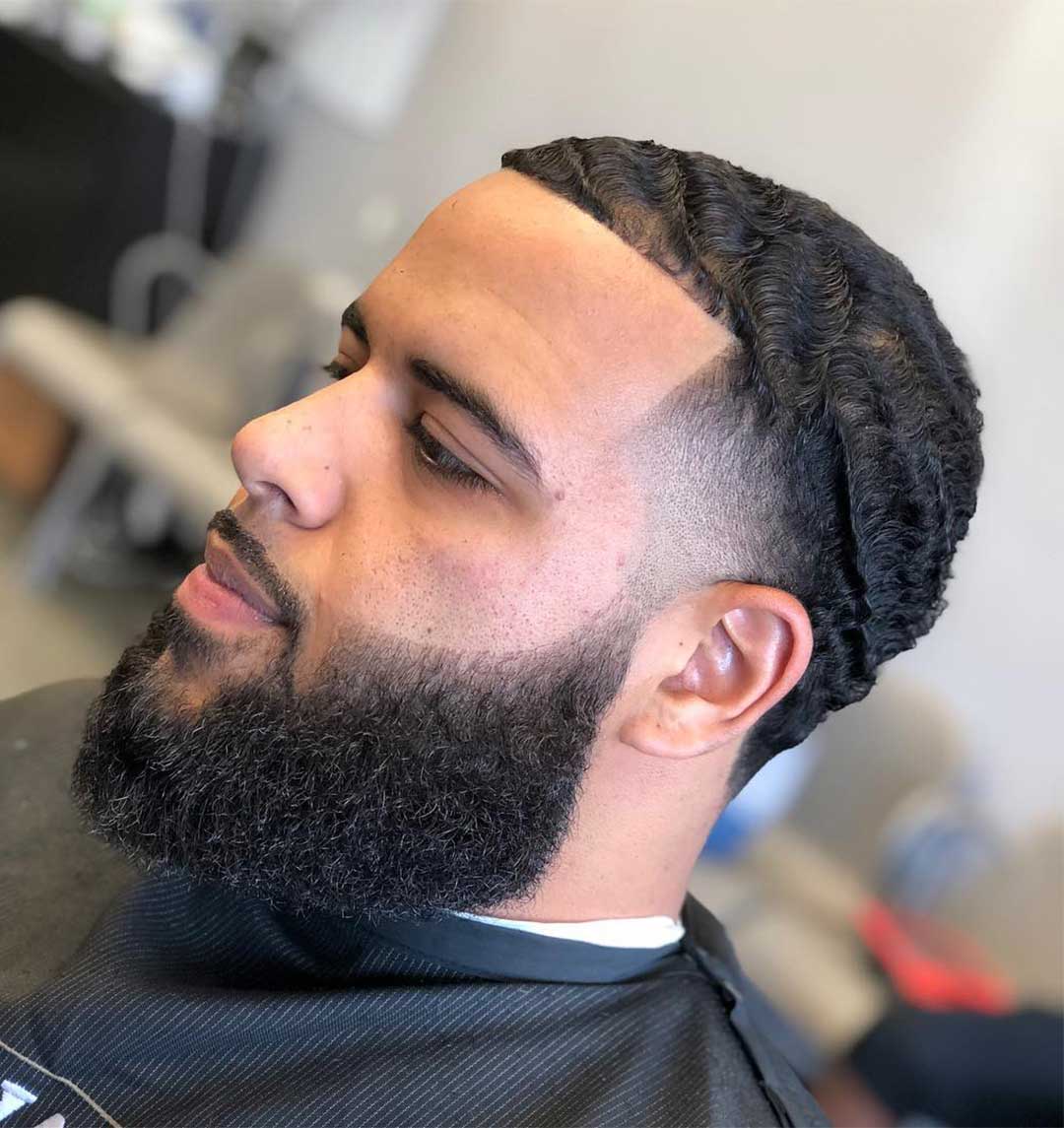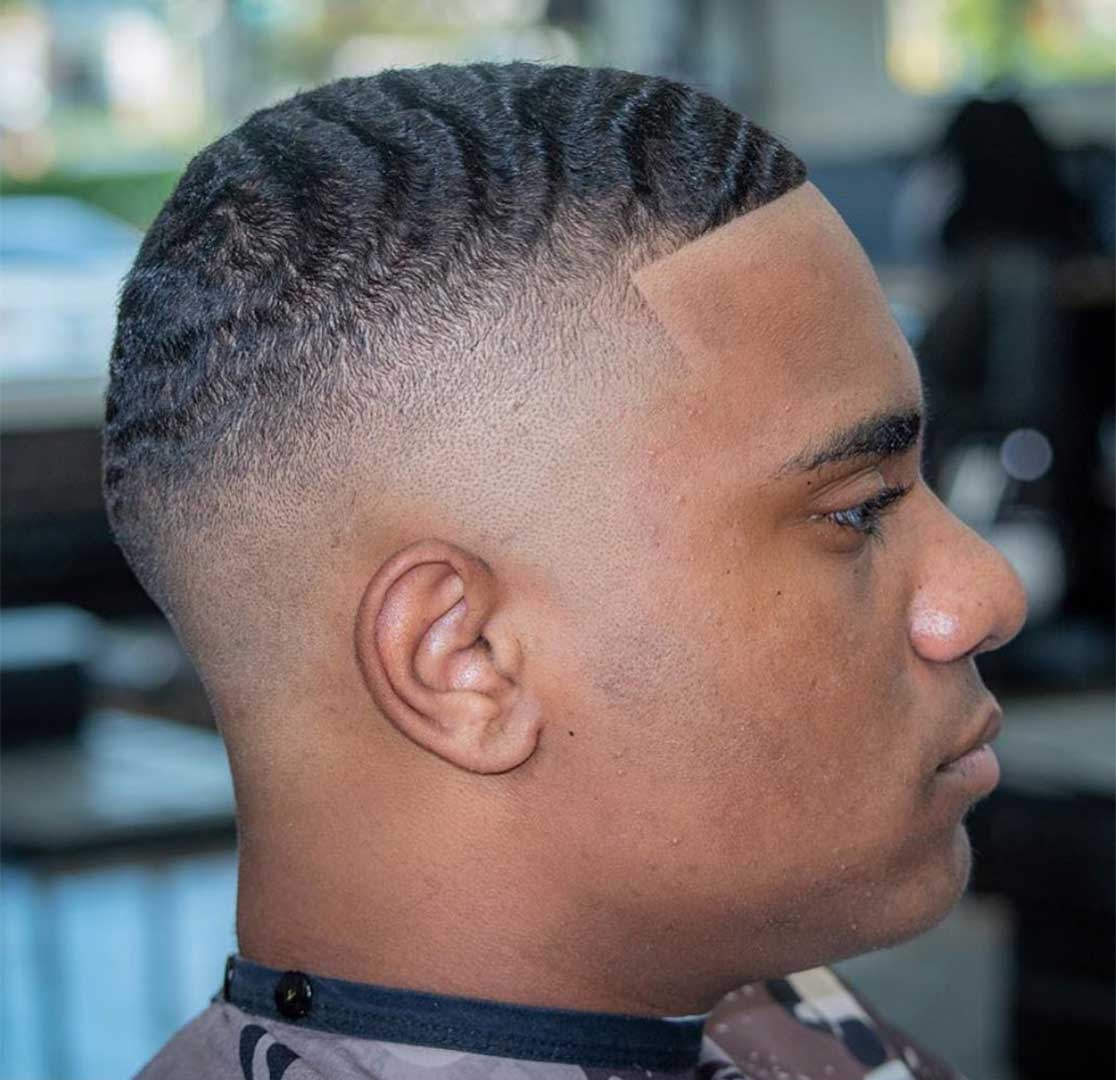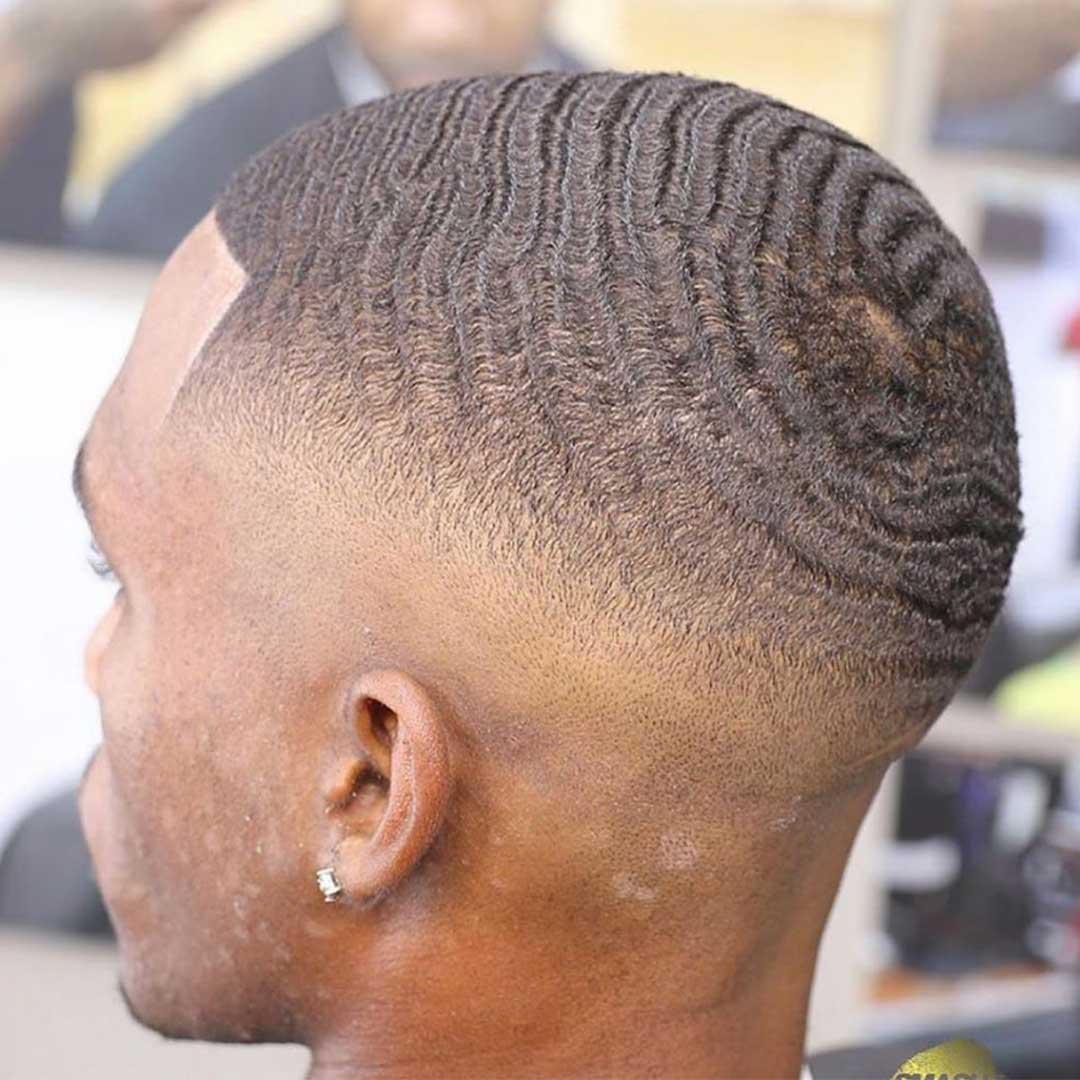 Low Fade Haircut
Instead of a barber trimming your hair close to the skin, this fade alternative becomes a closer shave down around the neck. Rather than choosing between a 180 or 360 wave, combine both styles by creating the former edge-to-edge around the forehead and then the latter at the crown of your head. If you want more room to work with, low fade compliment waves haircuts perfectly.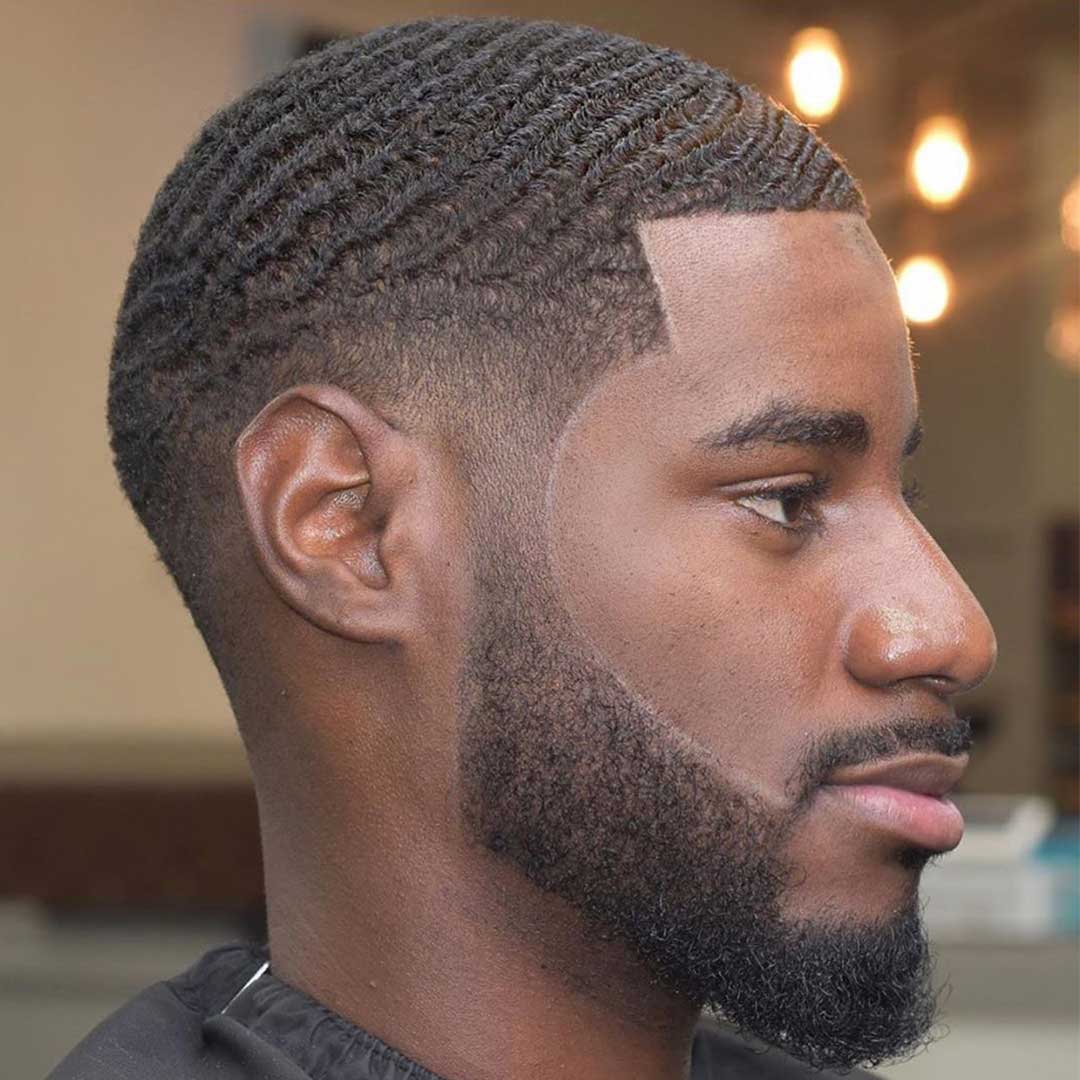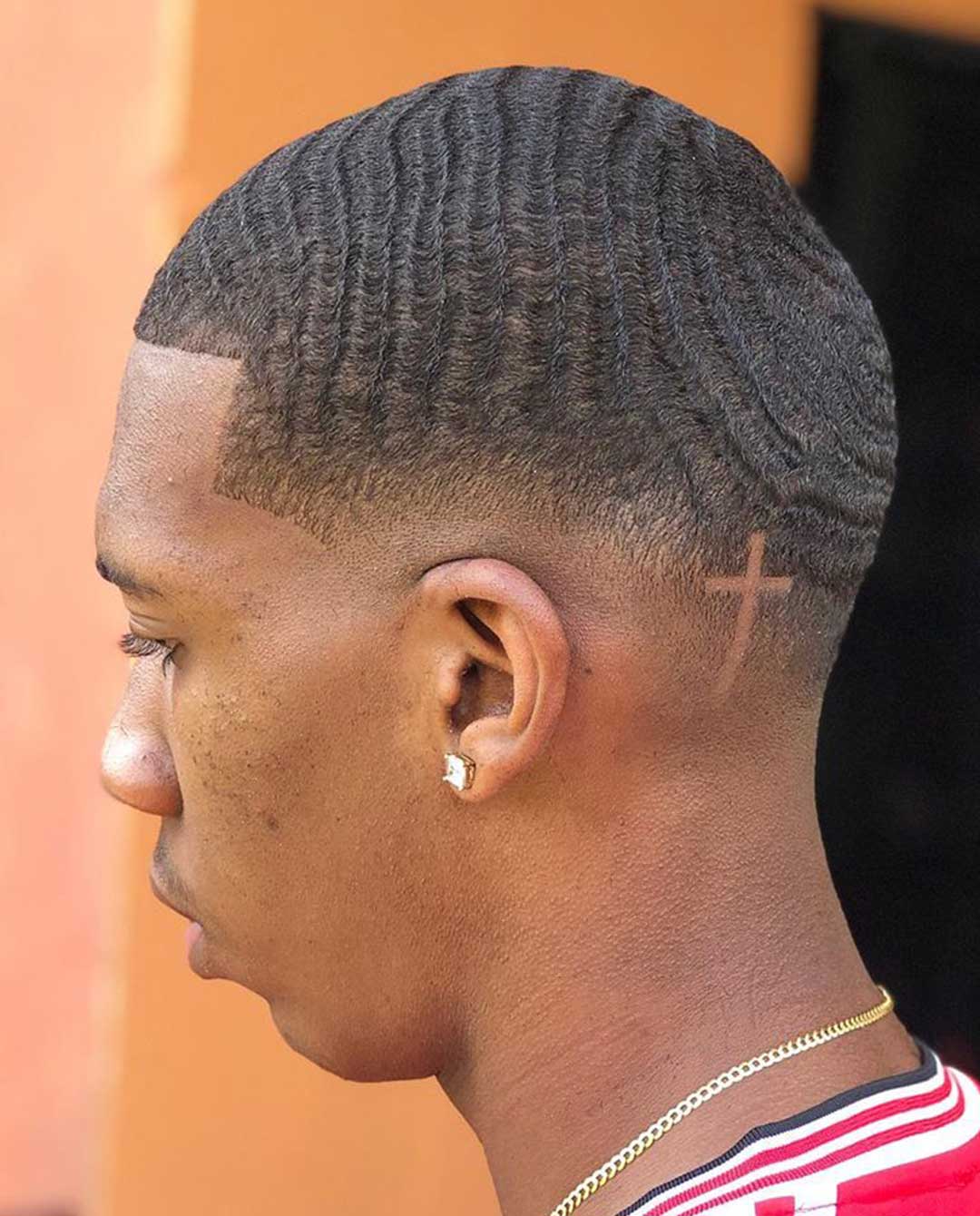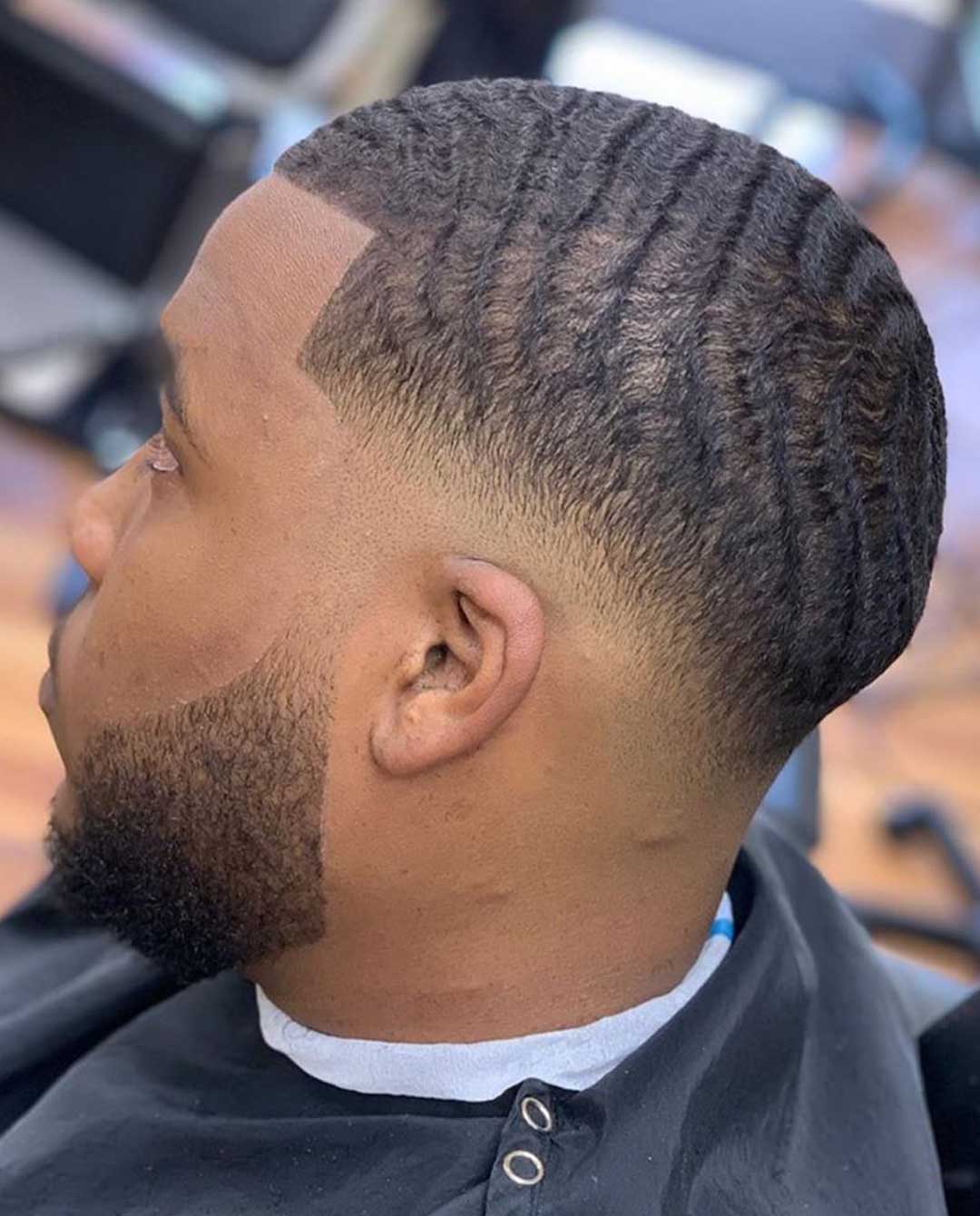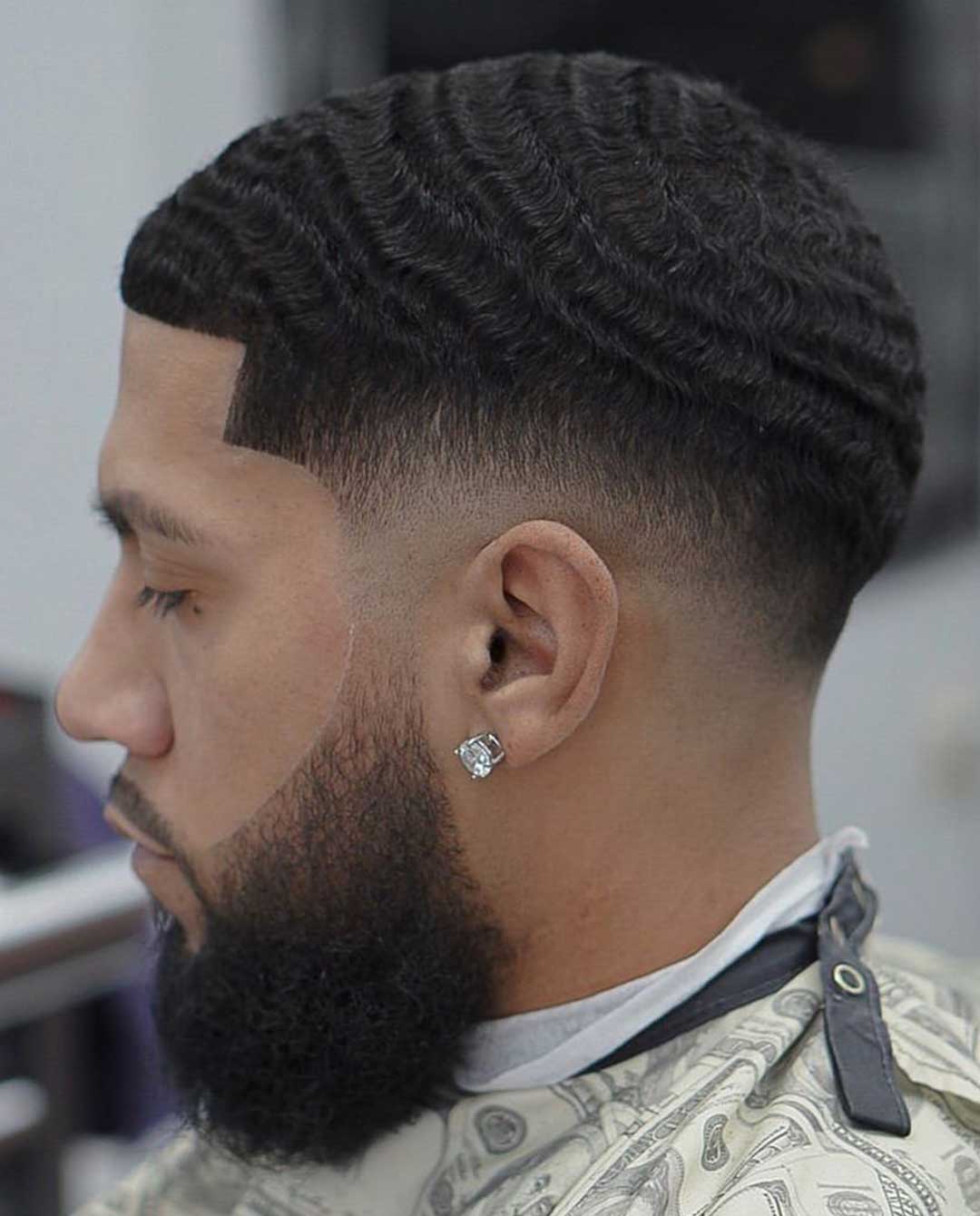 Taper Haircut with Waves
A little more hair can go a long way. Taper haircuts with waves avoid sharp trims and shaves along with the temples, neck, and ears. This traditional hairstyle adds an inch or two that a low fade won't provide. Sometimes that's exactly what you need to create a nice bridge with your beard or line-ups.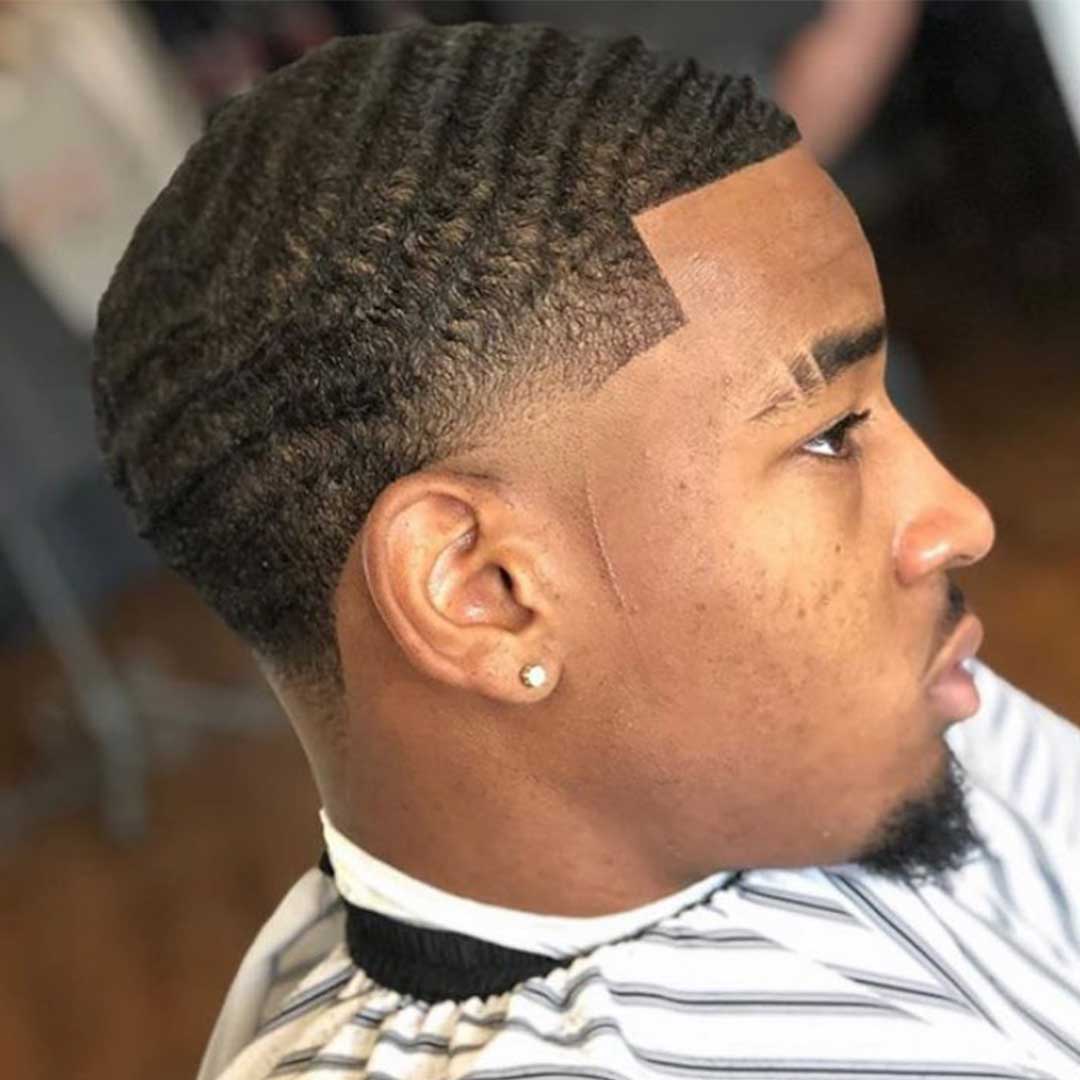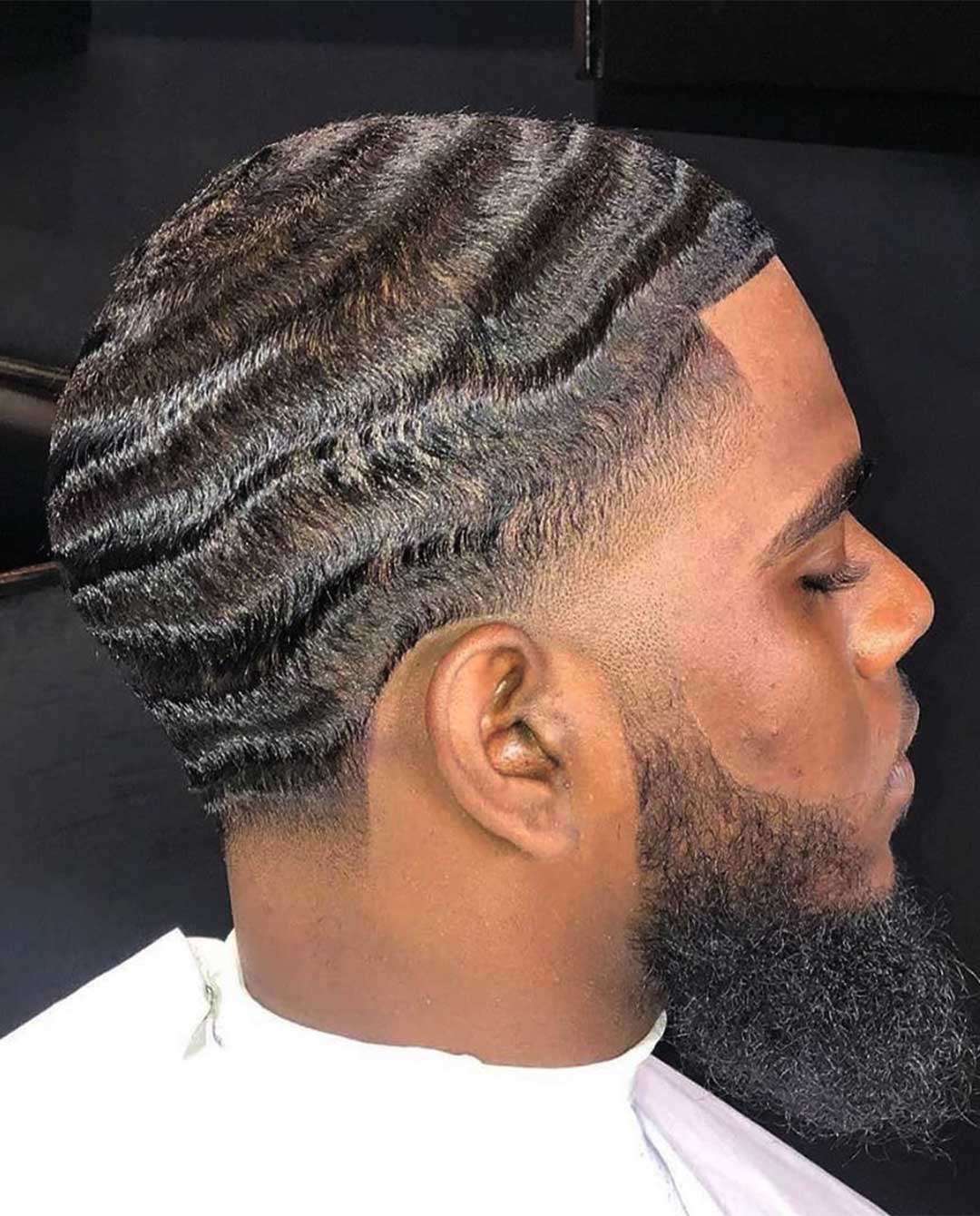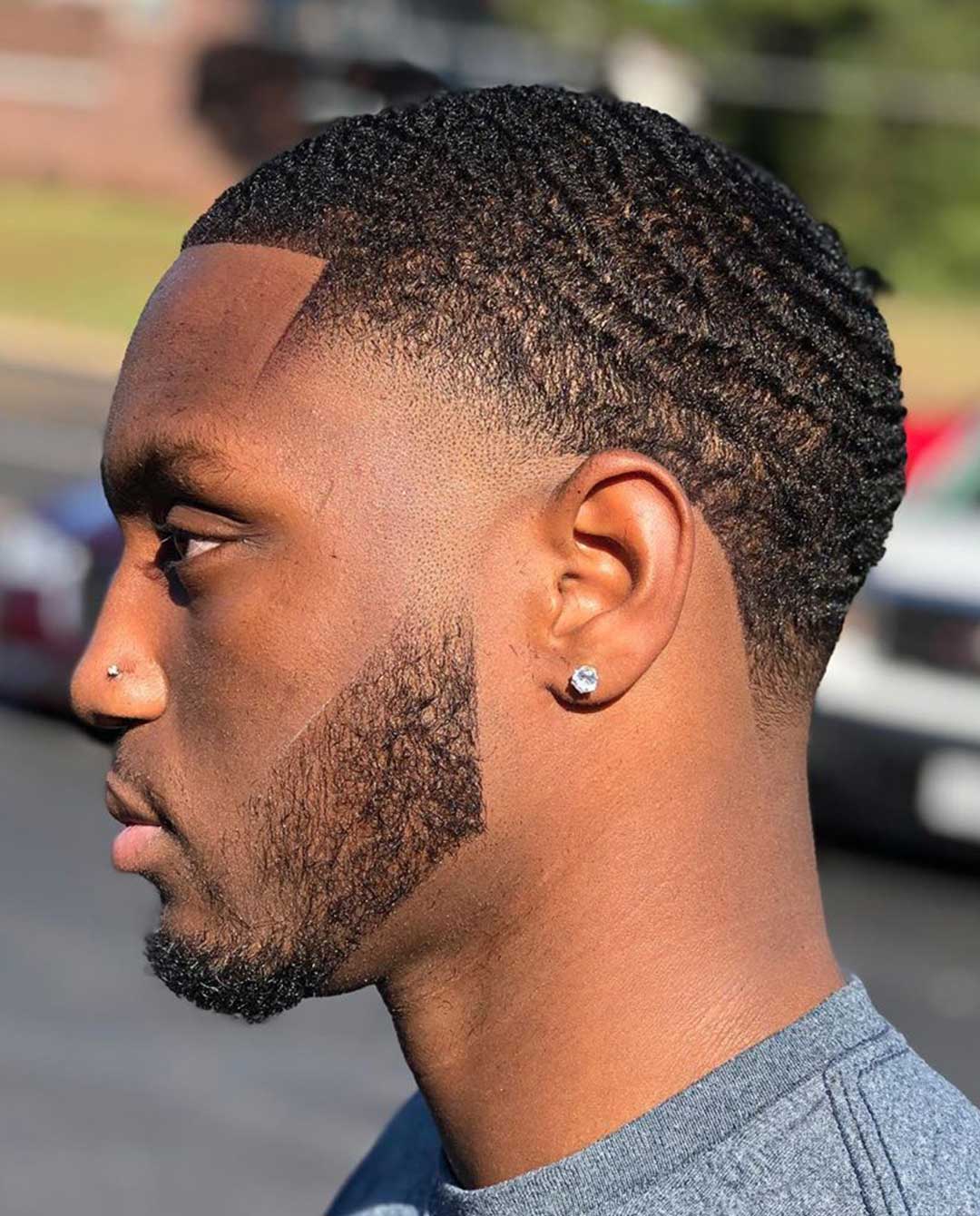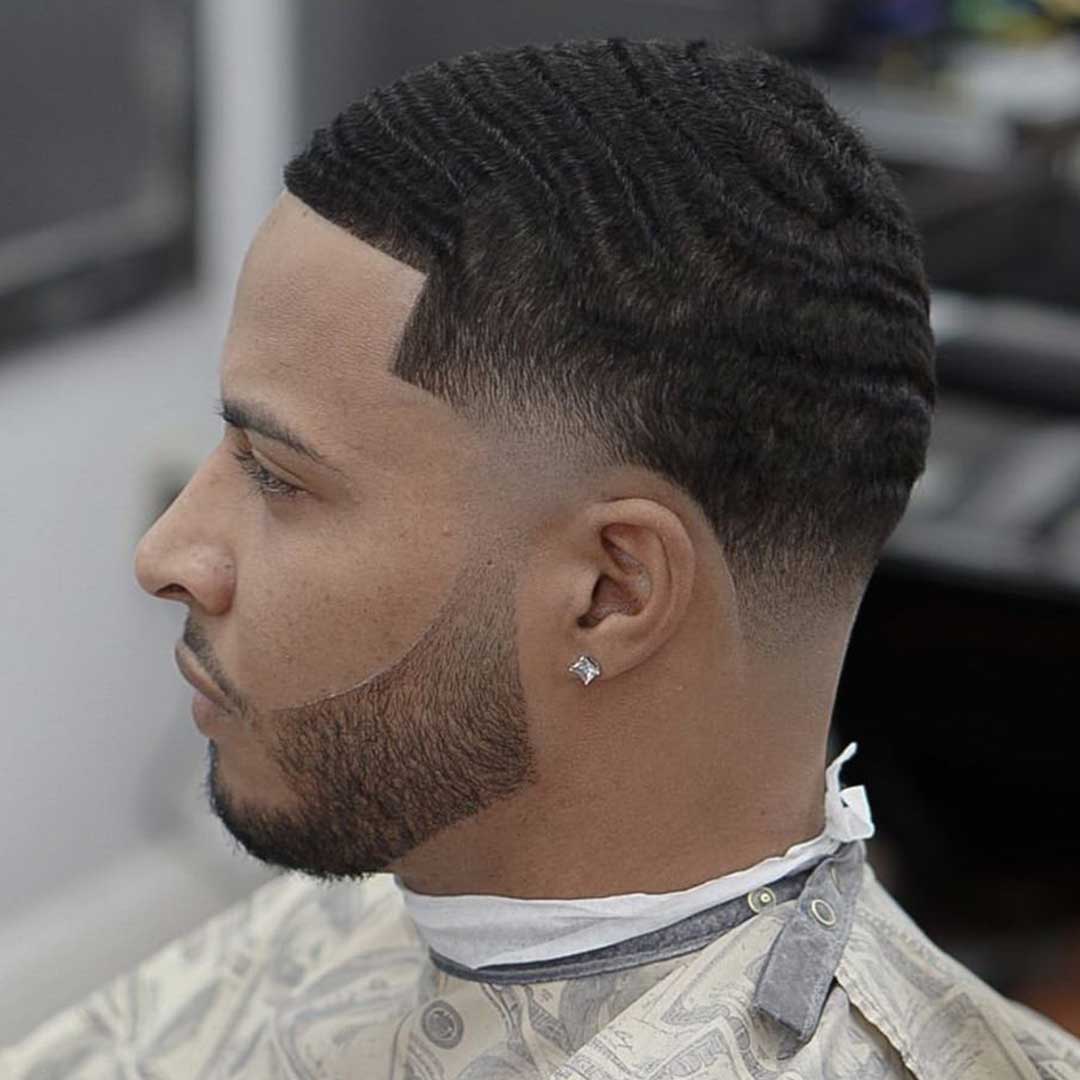 FAQ