Dating back to the days of the Roman Empire, the Caesar haircut quite possibly may be the most classic hairstyle that is known to man. While it may have roots in ancient times, this haircut is by no means outdated but instead, with a variety of fresh interpretations and loads of styling twists, the Caesar haircut is not only totally on trend but an extremely versatile and flattering look for men of all types!
The most defining feature of this haircut is a short fringe which today can be styled in various ways. This is a haircut which is a staple for barbers and hairstylists to learn so you should be able to request it by name at any barbershop or salon. The basic rule of thumb for a Caesar haircut is that the hair on the front, top, back, and sides should all be of the same length. This length will vary and is your personal preference but typically is between 0.3 a 3.0 long. Here is just a sampling of the numerous ways that you can experiment and personalize the Caesar haircut!
#1 Wavy Bangs with Fade Side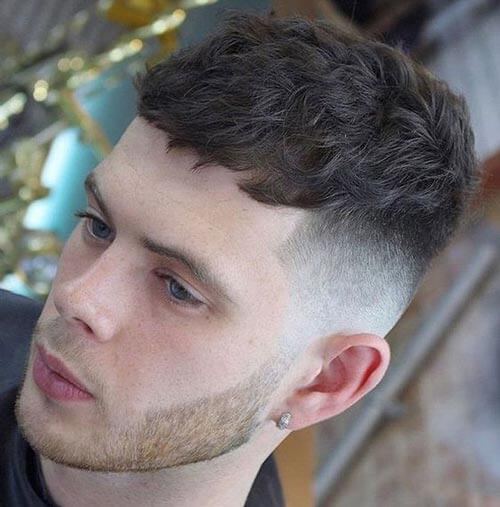 This is a totally modern Caesar haircut version that is ideal for guys with naturally wavy or curly hair. The distinctive razor fade sides contrast with the more generous longer layers on top.
#2 Straight Edge Undercut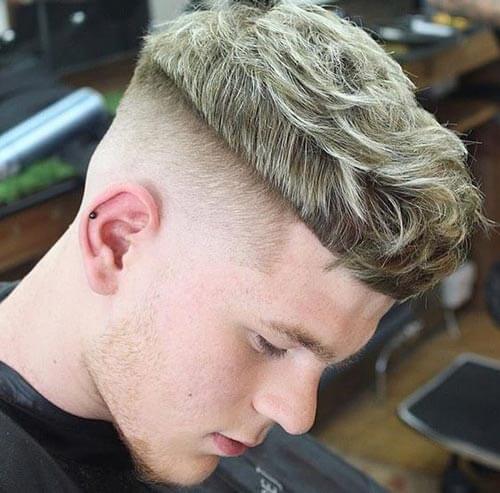 A more dramatic look for a guy who likes a little more definition and who doesn't mind standing out in a crowd! The longer top lengths are in sharp contrast to the straight edge buzz on the back and sides.
#3 Textured Top with Caesar Fade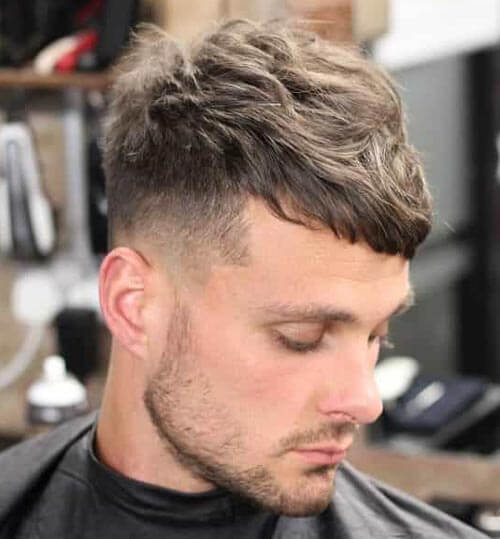 A great style for men with wavy hair, this look is defined by a loose, texturized top layer that is a little longer than the sides. The rest of the hair leads to a gradual and subtle fade.
#4 Caesar with Shot Fringe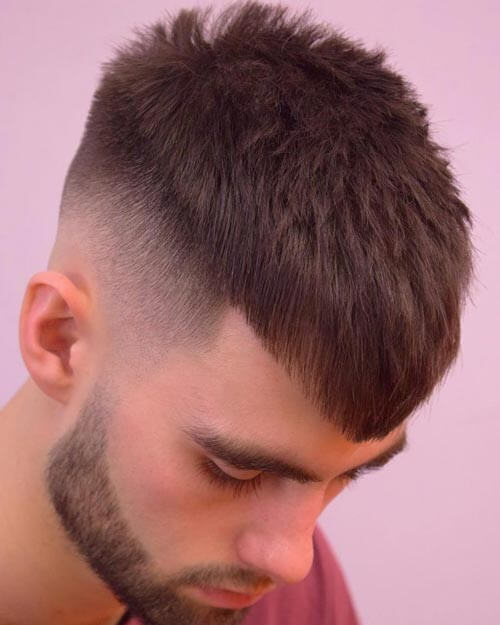 This version has a soft yet still defined top and fringe with the sides and back that are distinctly shorter throughout. The hair on the crown can be styled with ease and this is the only Caesar style which really might need any styling products to tame and set.
#5 Caesar Cut with Temple Fade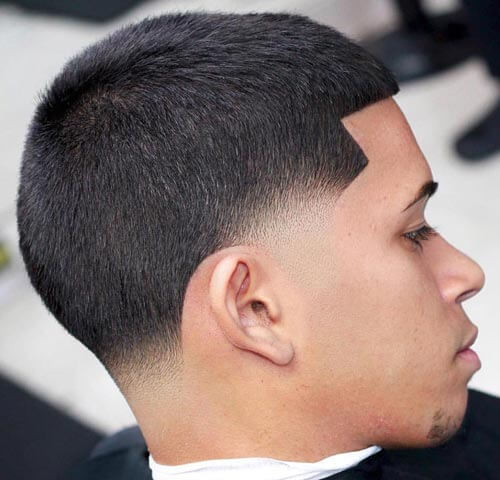 This style is short and evenly shaped on all sides. It is highlighted by the angular edge at the temple that really adds a lot of face shaping definition to a man's appearance.
#6 Light Caesar Haircut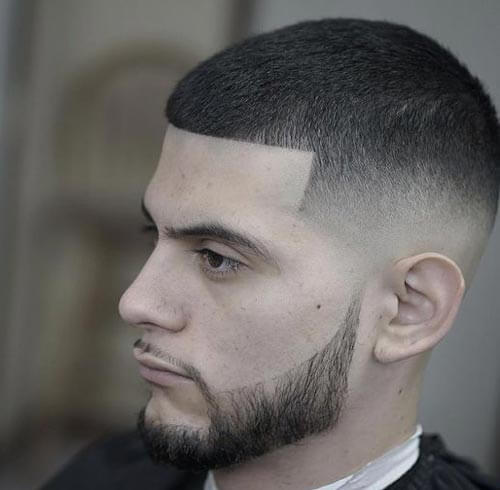 This look combines the look of a Caesar haircut with a taper fade. Add razor straight edging, and you have a look that is super easy to maintain and is clean and uniform.
#7 Textured Caesar Cut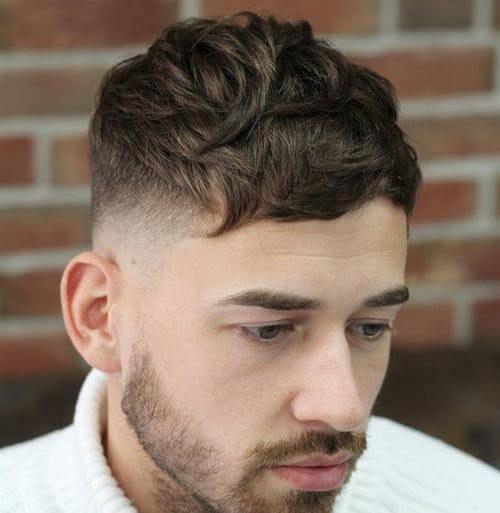 A casual, relaxed style that works well for men with wavy hair. The top is slightly textured and a little chunky while the sides and back are short.
#8 Modern Caesar Haircut with Design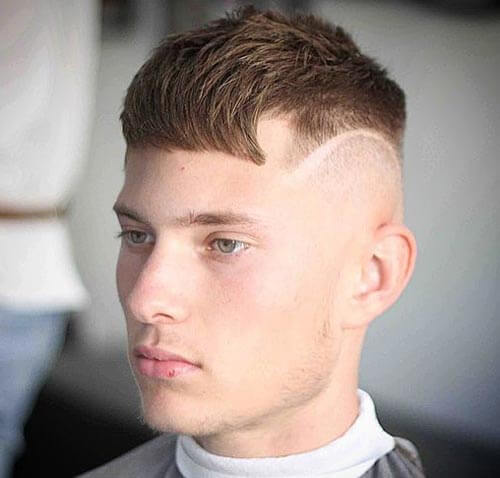 This look opens up the door to some true creativity and personal expression! The top part of the hair is a little longer while the sides are buzzed short with a razor edge design.
#9 Edgy Caesar Undercut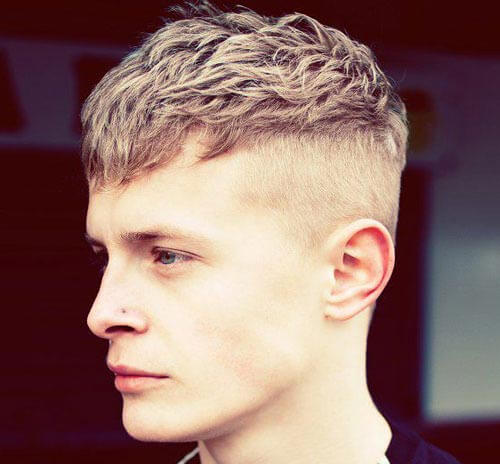 This ultra modern and very fashionable style have lots of options. The short back and sides are not quite as short as the buzzed looks and the top still has a length to style in various looks.
#10 Caesar Fade Haircut with Curls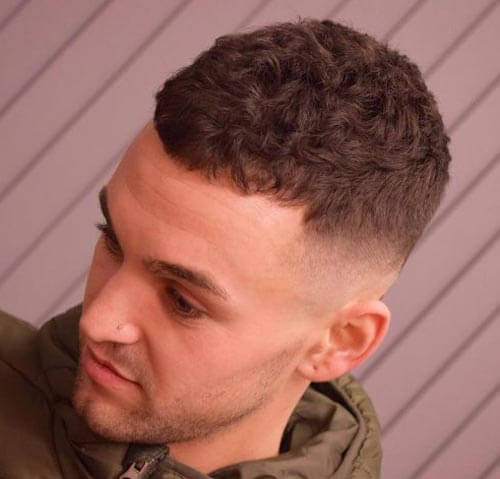 For a man with curls, Caesar fade haircut is one of the ideal styles that he can opt for. It blends the ultimate in low maintenance with a fresh and hip look for an overall style that you can't go wrong with. The curly top length complements and blends easily into the short buzz of the back and sides.
#11 Short Caesar Hair with High Fade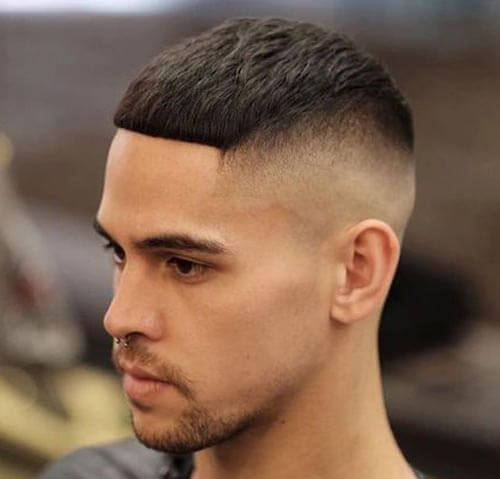 Slightly edgy and a flashback to the original look of the Romans, the high fade shows off the short Caesar style which is accentuated by the extra short fringe.
#12 Caesar Cut with Subtle Curls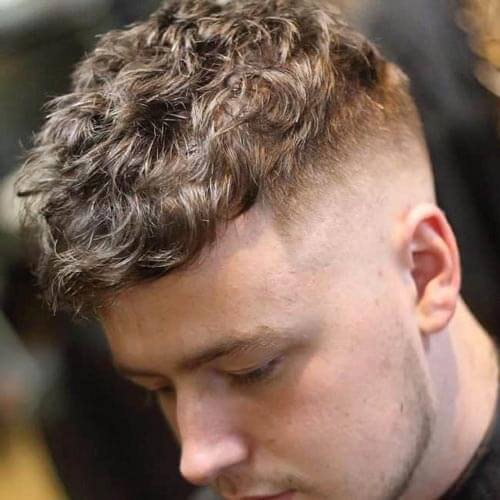 Another nice look for the boys with curls, this short and super stylish look has a curly top that retains just enough length to work with to create a few more different looks easily.
#13 Layered Caesar Haircut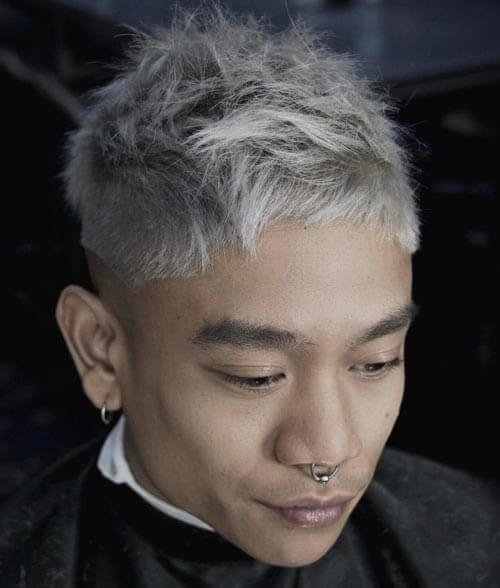 This is a slightly uneven and textured cut which has a choppy, almost messy appeal but the very short, back and side length give it an extra boost of volume.
#14 Caesar Fade with Beard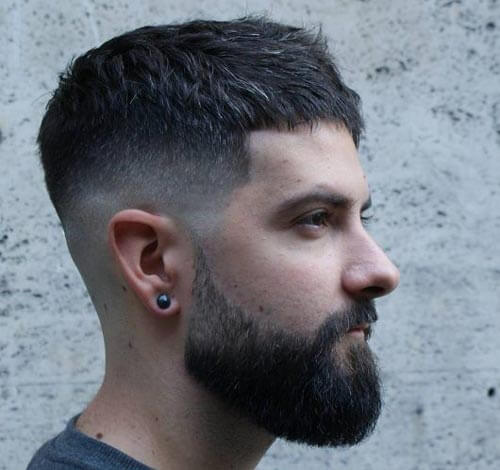 Following the classic Caesar style which has a short fringe which blends at the temples and around the head to a nice, neat, tapered short style.
#15 Temple Caesar Cut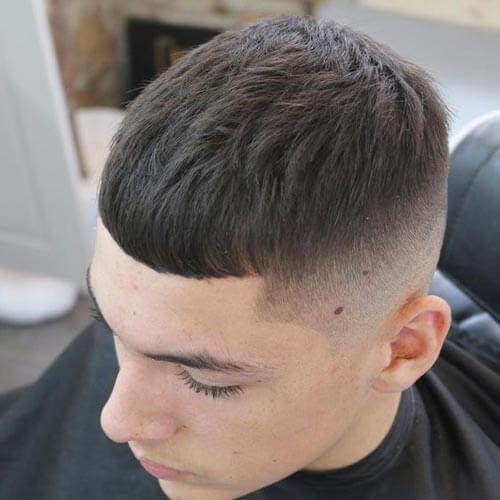 The top part of this hairstyle follows the traditional, temple Caesar cut, however, the top blends to a distinct fade. This is a look that almost any guy can pull off with ease while staying true to a classicly cool haircut.
#16 Caesar Haircut with Outlined Textures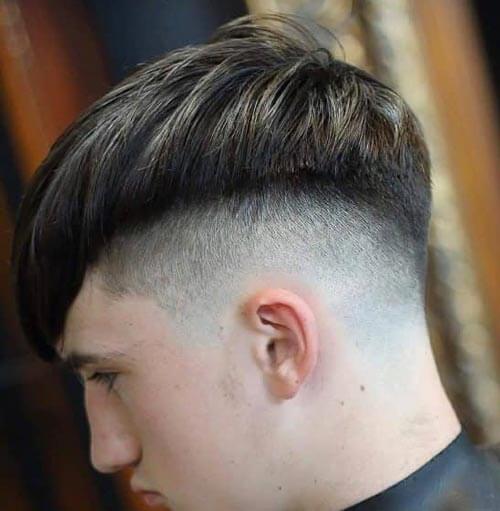 This is a style best suited to men with straight hair and either thick or thin textures work. The key is to leave a lot of length on top and to make the very clear definition with a side and back that is cut very close to the scalp.
#17 Modern Caesar Haircut with Beard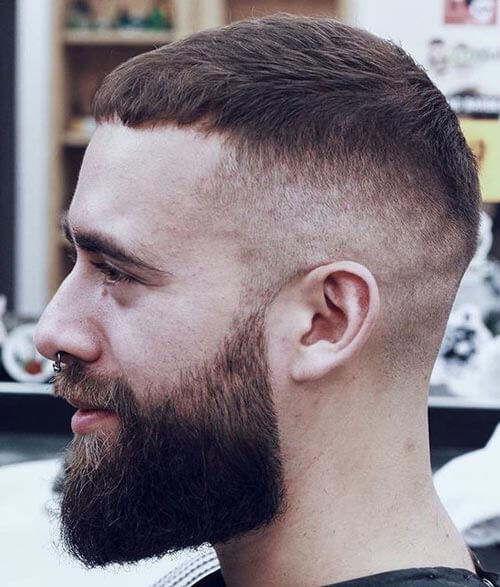 This is similar to the standard Caesar cut, sides all are close in length on the top with a small fringe. The length is set high on the crown and it tapers to a very short buzz below.
As you can see, there are countless variations on this classic hairstyle. This is to be expected since it has been around for such a long time and there has been ample opportunity for experimentation! The number of slight modifications and alterations that have developed over time shows how popular this style has and continues to be! Take a look below to see even more looks that are based on the classic Caesar haircut!
#18 Choppy Taper Fade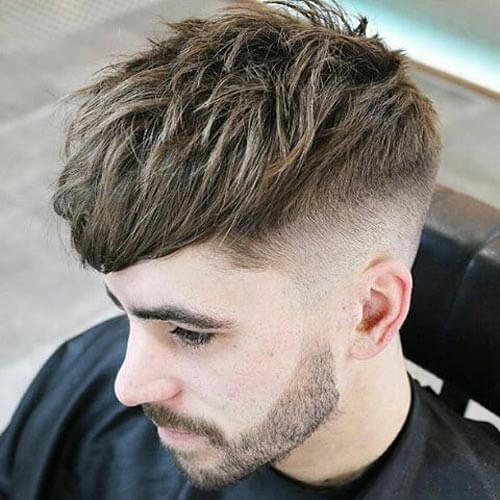 #19 Dark Mid Caesar Fade Haircut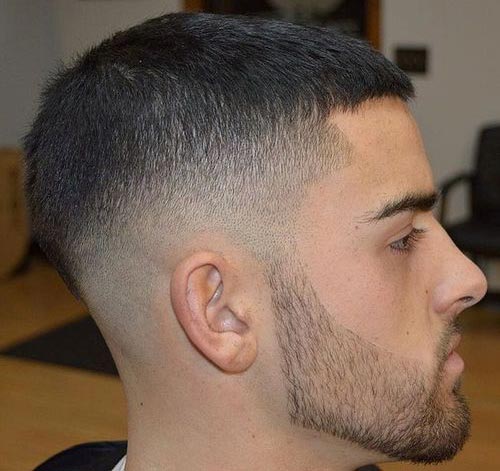 #20 Curly Caesar Cut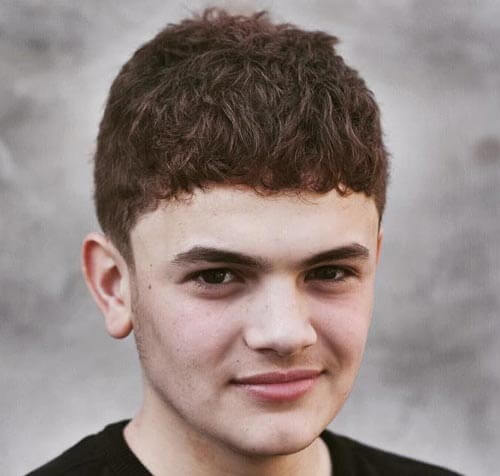 #21 Black Caesar Haircut with Temple Fade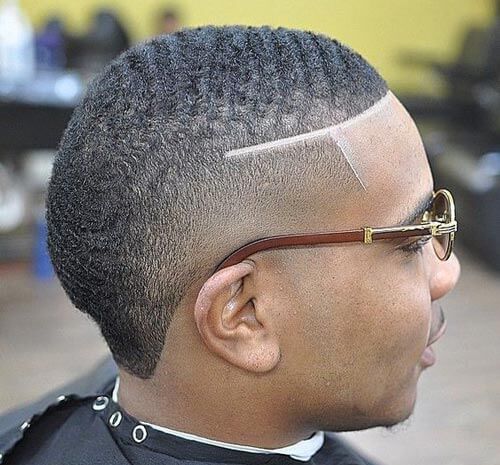 #22 Crew Cut and Caesar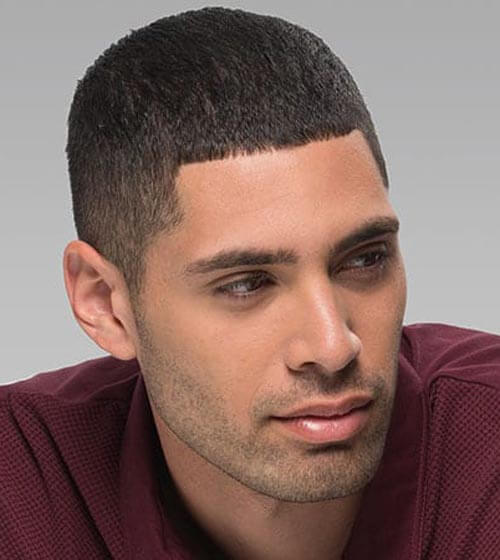 #23 Spiky Caesar with Design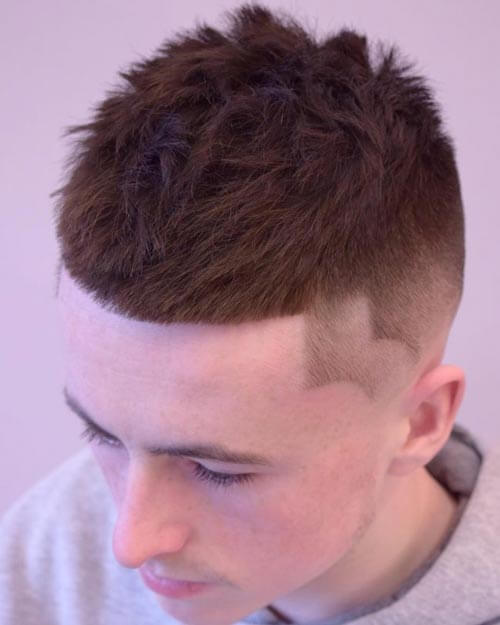 #24 Angular Short Caesar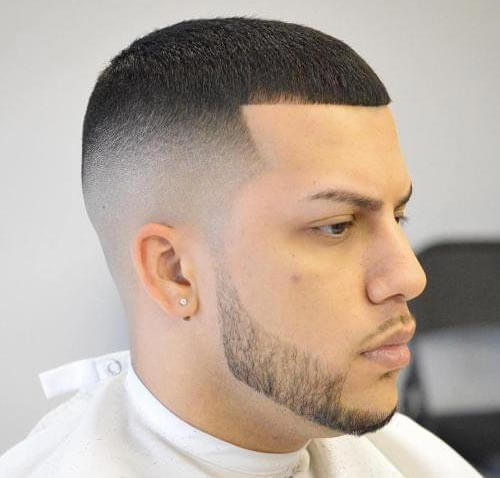 #25 Low Cut Taper Fade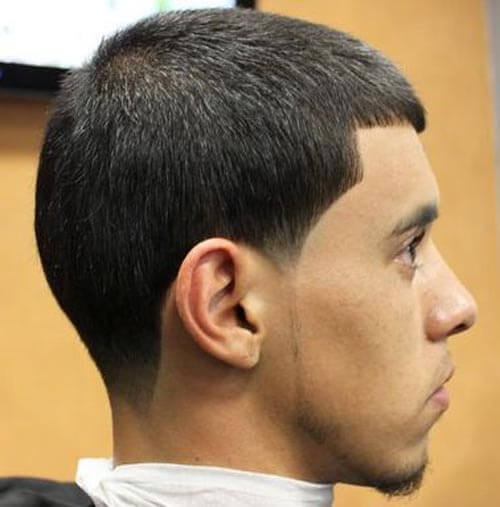 #26 Vintage Caesar with Taper Fade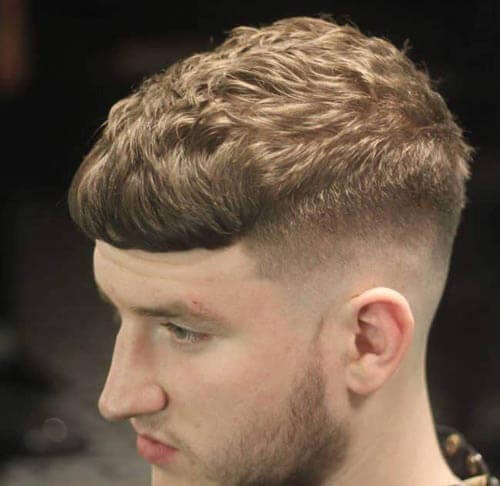 #27 Modern Caesar Haircut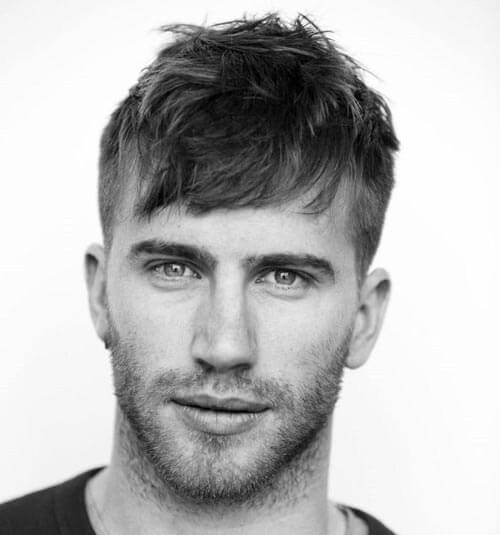 #28 Rounded Caesar Haircut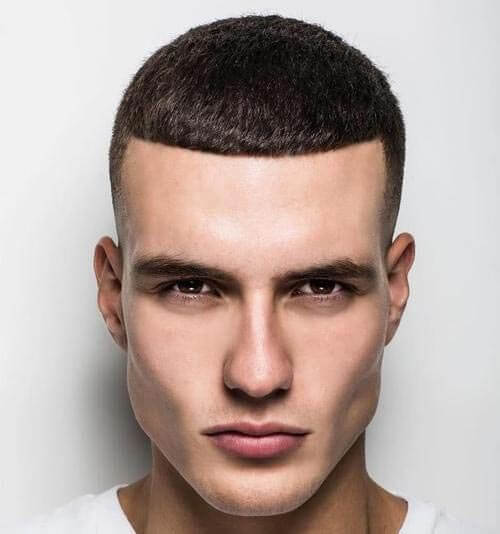 #29 Black Caesar Haircut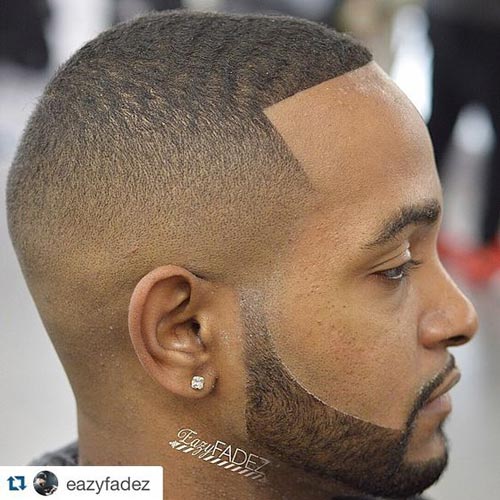 #30 Caesar Haircut with Long Front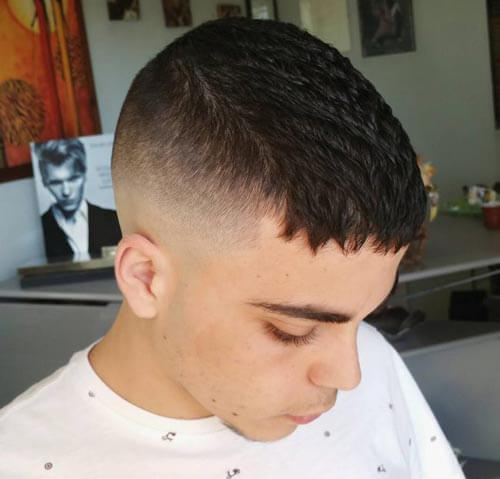 This particular haircut is a fabulous choice for men of all face shapes and is a particularly good choice for men with balding or receding hairlines. It is a low profile hairstyle that is also a neat and clean look that is appropriate for men of all ages too. Some of the more popular Caesar haircuts are the tapered looks with the sides and back slightly shorter than the top. Other variations range from defined razor cut edges to softer, more tousled looks.
If you are looking for an update to your look and want to find a style that is low maintenance in terms of both daily stylings, consider one of these Caesar haircuts or perhaps create a version of your own! These looks are totally stylish for men of all ages, races, and hair types plus it is an especially flattering look for men, Give your hairstyle an update with a classic look that is still fresh and hip today!