The 1950s marked an era of rebellion for young adults all over the world. For men's hairstyles, the ducktail haircut emerged for Teddy Boys and Rockers who wanted to break free from the ruins of World War II. Today, aspiring greasers use the style to establish their appearance.
What Is a Ducktail Haircut?
At first glance, a ducktail hairstyle is easy to mistake for a pompadour. However, with a ducktail hairstyle, you sweep the hair along the side of your head instead of front to back. Edges from both sides of your hair will ultimately meet in the center to allude to a duck's behind.
How To Style a Ducktail Haircut?
Similar to a pompadour hairstyle, run a hearty amount of pomade through your hair with your fingers. Comb your middle part backward to establish volume, and use a roller brush to slick back the sides. Due to the gel-like nature of pomade, strands of hair will often fall out of place. Continuously brush the sides of your hair until it looks polished. When you're ready to create a ducktail, simply run the edge of your brush or a rat tail comb down the back of your hair for an inward fold.
It'll take practice to achieve the perfect ducktail. With the right amount of patience and experimentation, you can fuse contemporary sophistication into an old-fashion yet trendy haircut.
#1 Ducktail Quiff with Neck Design
A textured quiff with a low fade blasts your hairstyle out from the past and into the 21st Century. Lose the pomade for this look, and run a gentle amount of hair clay up and backward through your hair. Layered hair or fringes will instill miniature waves of ducktails along the sides.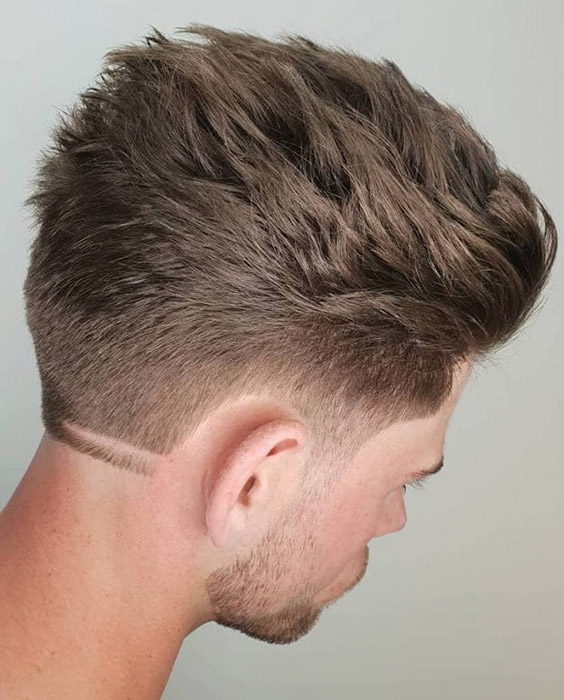 #2 Elvis Presley Inspired Ducktail Haircut
The King of Rock N' Roll is the best source of inspiration for a symmetrical ducktail. After dabbing your hair with pomade, use a pick comb from the front to the back for the airy top and a roller brush along the sides for a polished shine.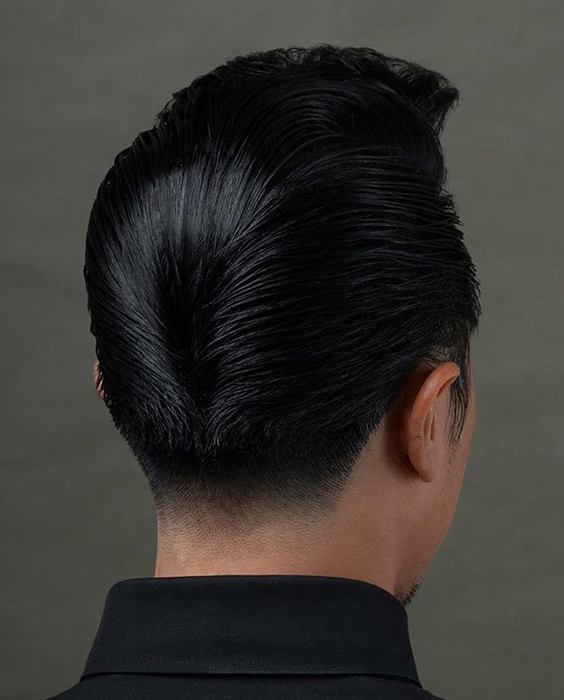 #3 Jelly Roll Ducktail
Most greasers prefer to let the ducktail speak for itself. If your hair is long and high enough for a "jelly roll," it might also struggle to meet in the middle. This offers a prime opportunity to let a wider ducktail hog the spotlight by separating the center wider with your fingers.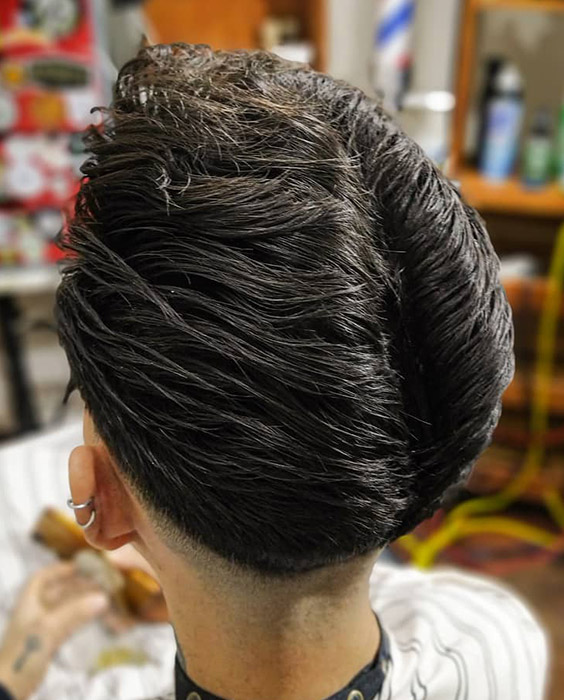 #4 High Pompadour Ducktail
Your hair doesn't need to be exceedingly long for a high pompadour. Medium length hair will do the trick. The key is to brush your hair upwards, towards the middle, and near your face until you achieve the fullest shape.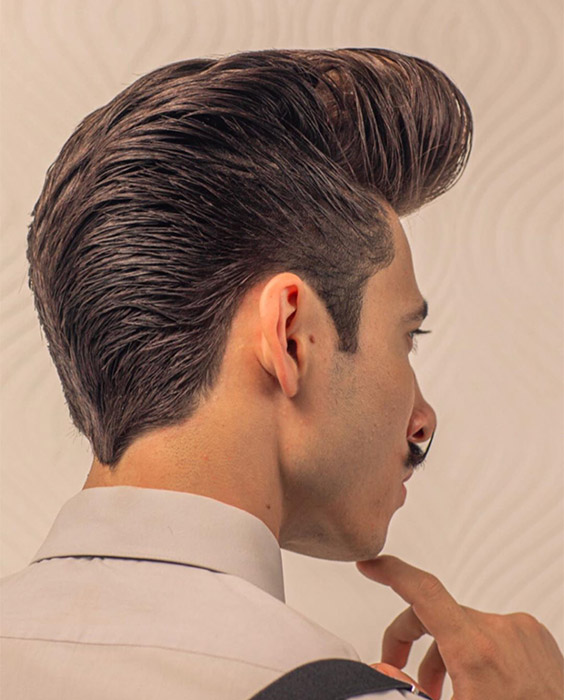 #5 Asymmetrical Boogie Ducktail
The more volume you build with a pompadour or a boogie, the longer the ducktail becomes. As you gel your hair into a cone, part your hair asymmetrically as a unique accent. When all of your hair sticks into place, line it down the middle with a rat tail comb.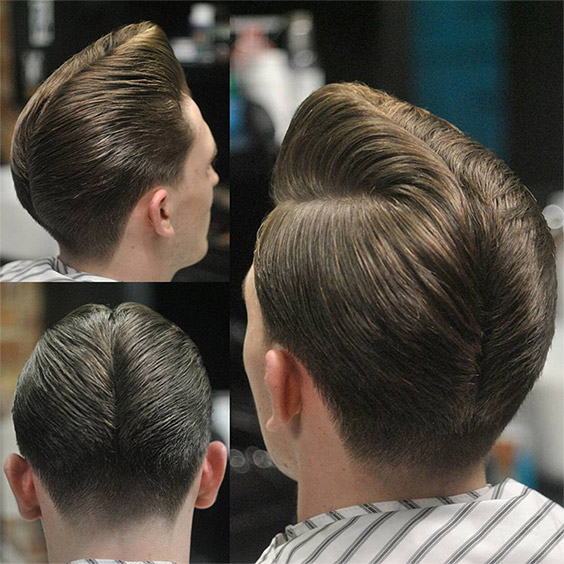 #6 Fine Hair Ducktail Haircut
Ducktails come in all shapes and sizes as well as textures. If your hair is short but also thick, use a fine comb to center your hair. A pattern of wavy lines will emerge from the sweeping motion you use.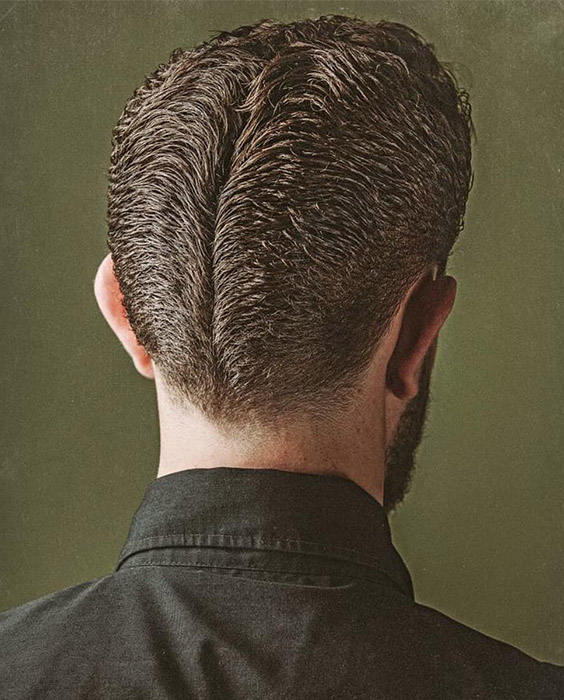 #7 Upwards Ducktail Hairstyle
Similar to the look above, a minimum amount of clay is good enough to comb the hair out of your face. Run your fingers with your preferred product in an upwards motion to emulate a duck's sloped backside.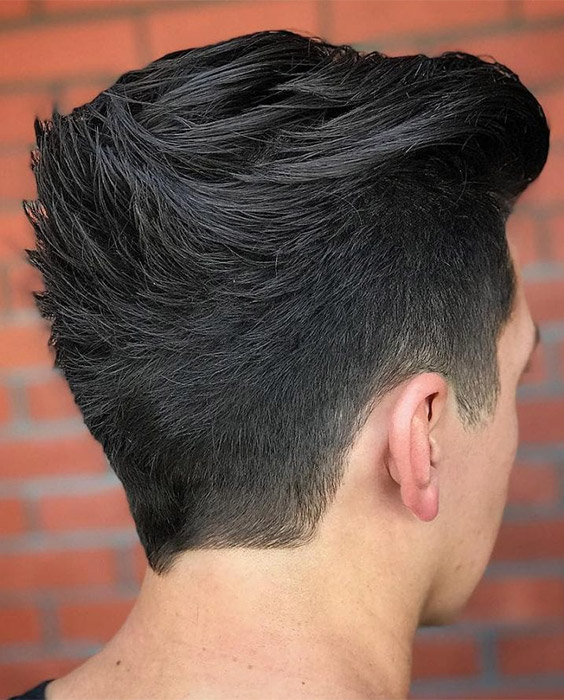 #8 Short and Simple Ducktail
Longer and thicker hair will ultimately generate a higher pompadour. Twist one side of the hair further than the middle part. Curl or wave it closer towards the other side until they almost overlap for a short and subtle ducktail.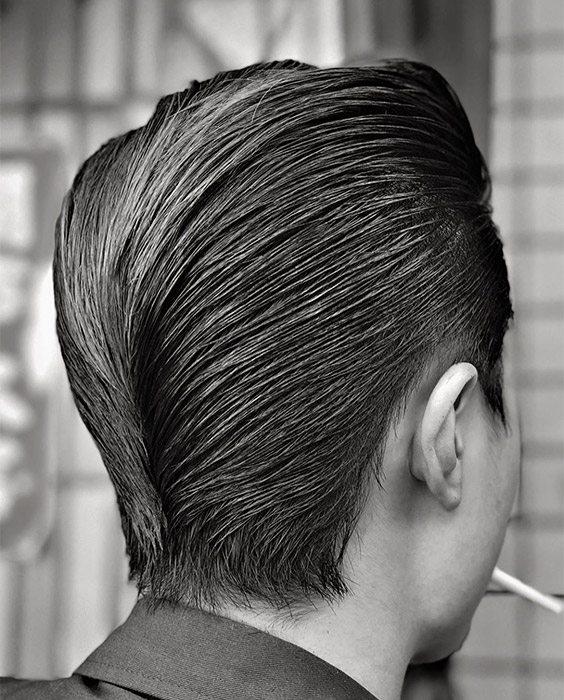 #9 Reverse Ducktail
Flip the ducktail forward for a David Bowie-inspired look. As you brush the hair towards your face, split the parts down the middle and curl it upwards. The strands will fall naturally for a tousled look.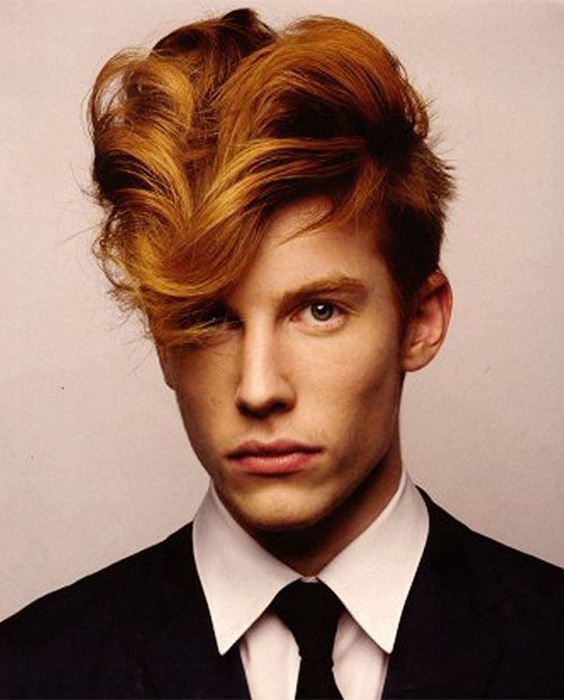 #10 Ducktail Fade
A medium to high fade produces a short and simple ducktail. To create the triangle edge, a hairstylist can trim the back of your hair along the neckline. Another option is to comb your hair back with hair grease on your fingers. Then, criss-cross your hands to pull the hair inwards and down for a fold.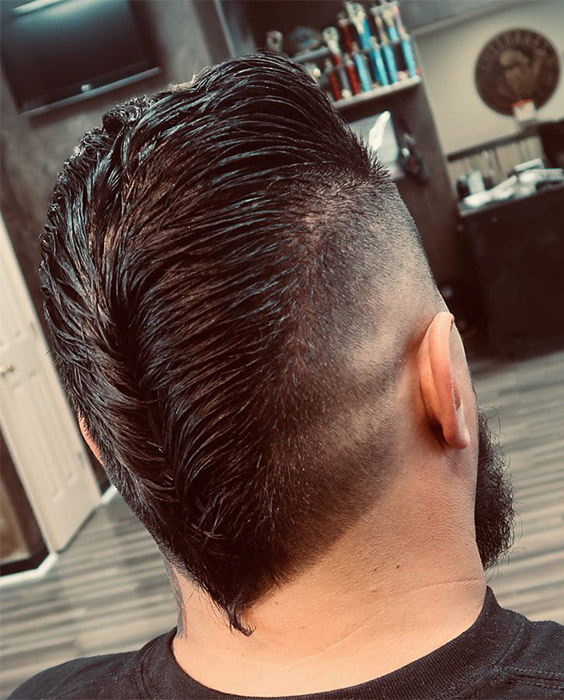 #11 Elephant Trunk Ducktail
Elephant trunk hairstyles add immense drama to a typical ducktail. Instead of combing the hair backward, use the pomade to brush the hair upwards. Continuously curl and blend the sides outwards and towards your face until you generate a solid "elephant trunk."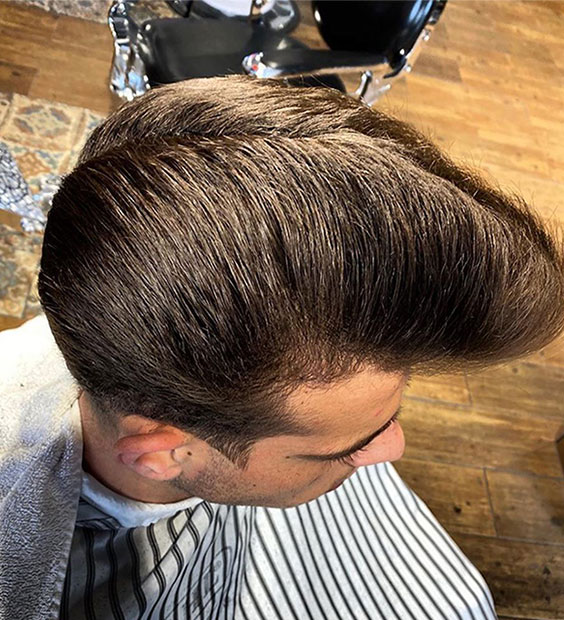 #12 Flat Top Boogie Ducktail Haircut
Modernize your hair with a "The Fresh Prince of Bel-Air" styled smooth flat top. Part your hair along the side of placing the pompadour and a ducktail in the back. A hairstylist is the best option to help establish the flat top and rockabilly infusion until you can do it on your own.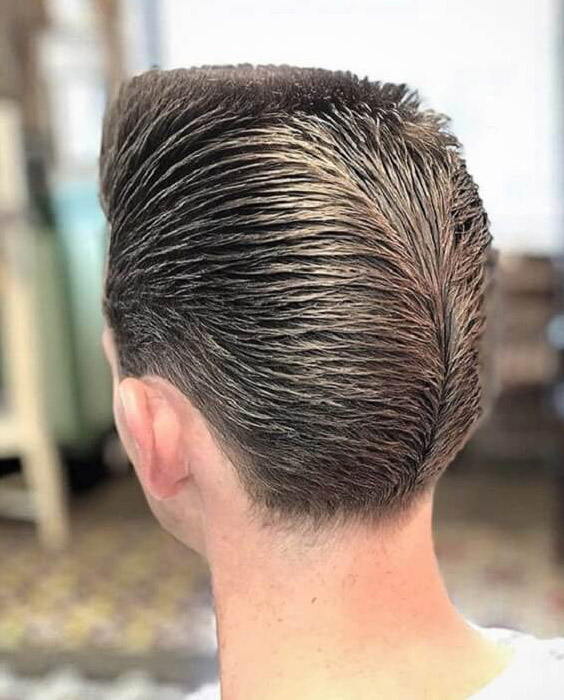 #13 Side Part Boogie Ducktail
A boogie hairstyle lets you play with the comb-over more than a pompadour. Experiment with parting your hair to the side, finding a shape that situates the ducktail on top, and compliments your facial features.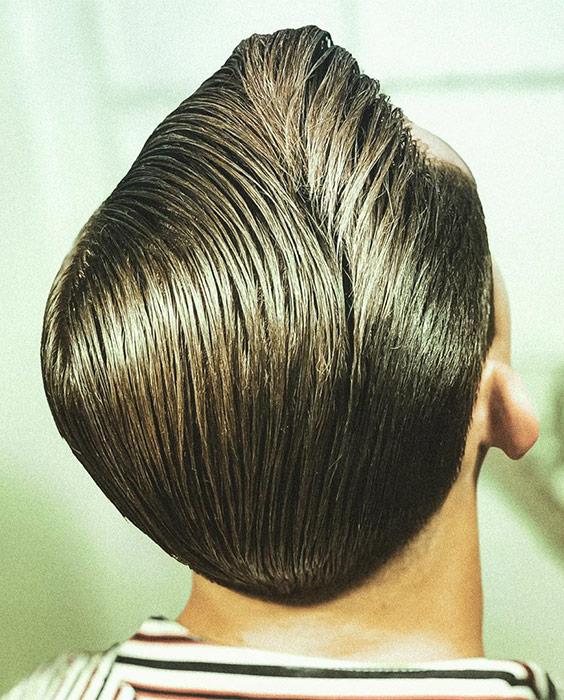 #14 Swept-Back Quiff Ducktail
If you want a vintage look without greasing your hair, a swept-back quiff encapsulates a contemporary and old-school appearance. Form a jagged ducktail by brushing clay along the sides with your fingers and squeezing the hair outwards for edgy fringes.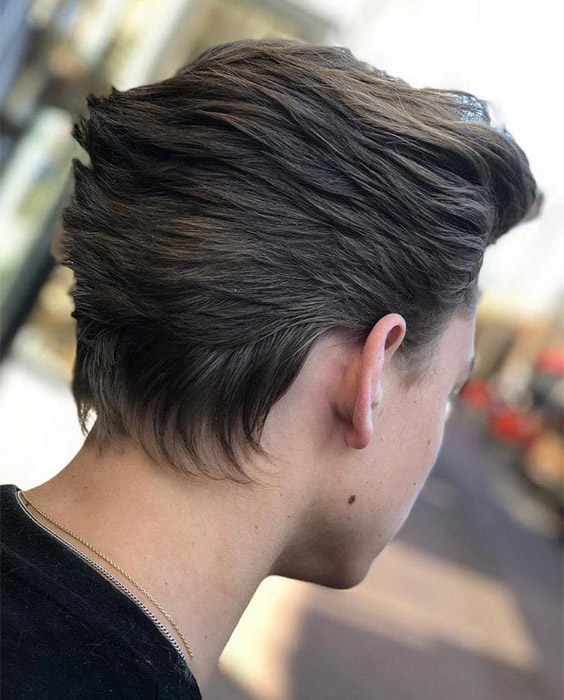 #15 Medium Fade Ducktail
Natural African hair generates one-of-a-kind ducktails. Grow your natural hair out long enough for a barber to trim down for a ducktail with burst fade. Ask them to round out a stub in the back that creates the illusion of a duck's backend.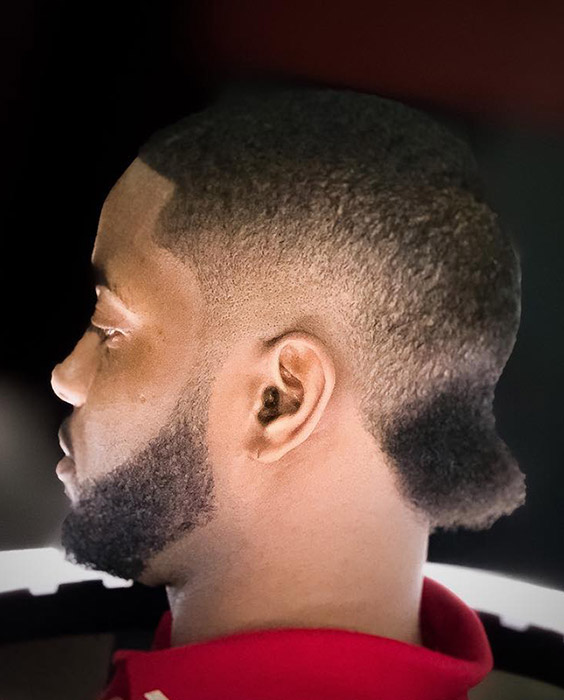 #16 Modern Ducktail Fade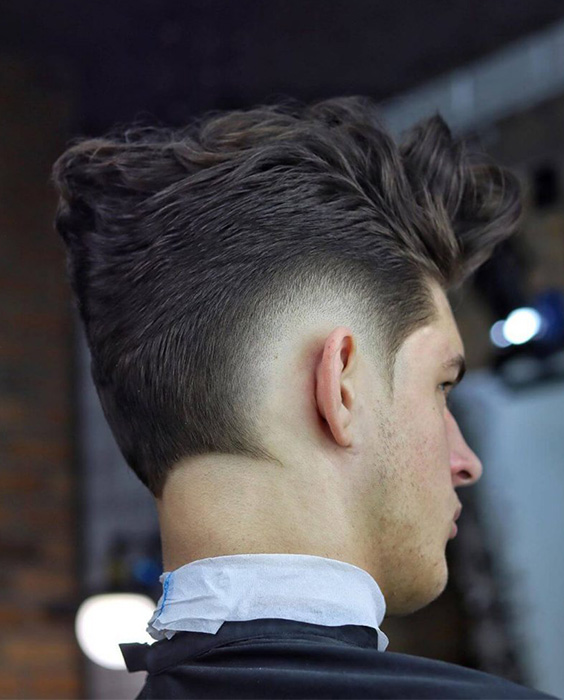 #17 Side Parted Ducktail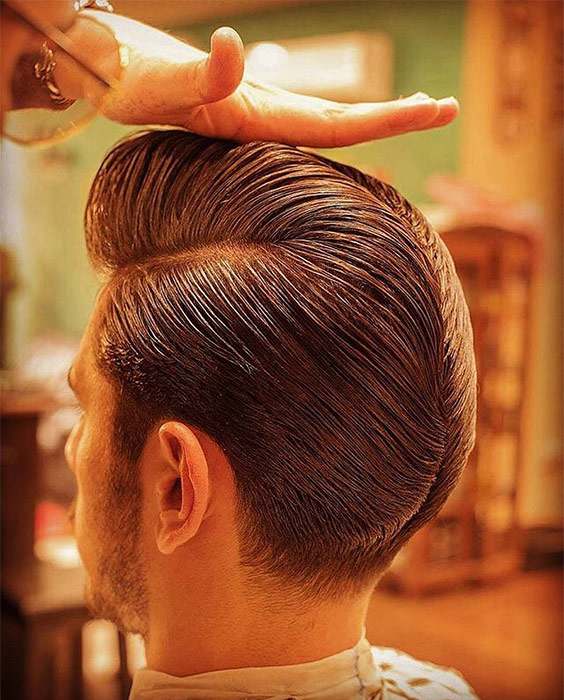 #18 Thick Hair Ducktail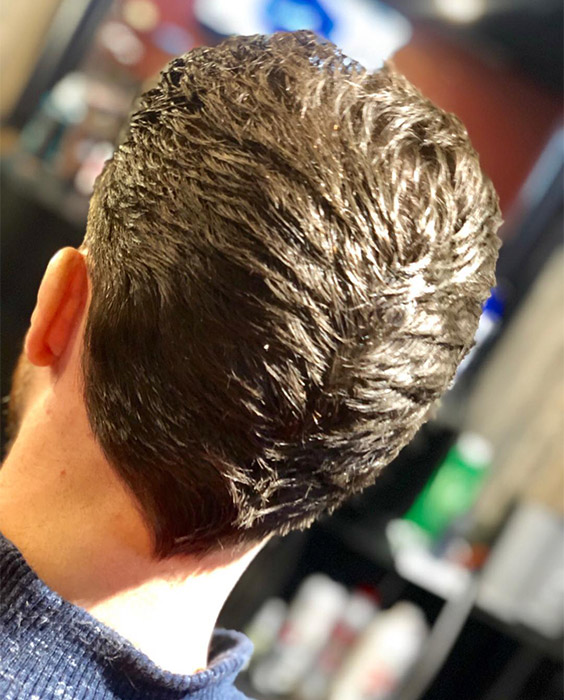 #19 Layered Ducktail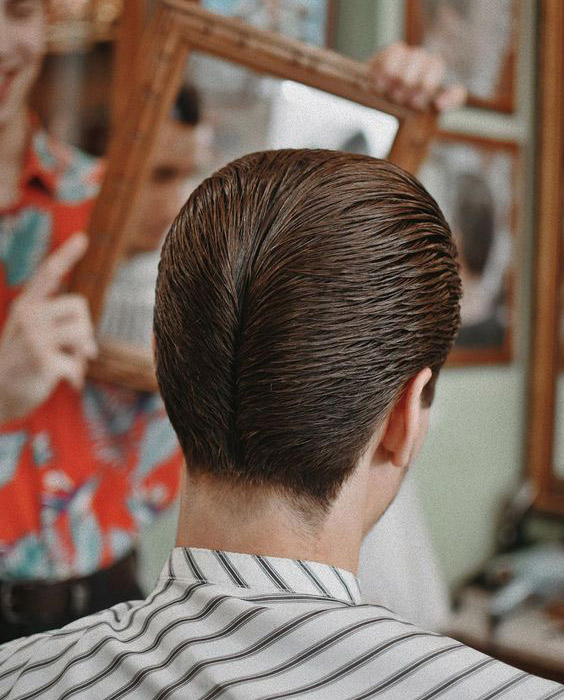 #20 Ducktail with Sunset Design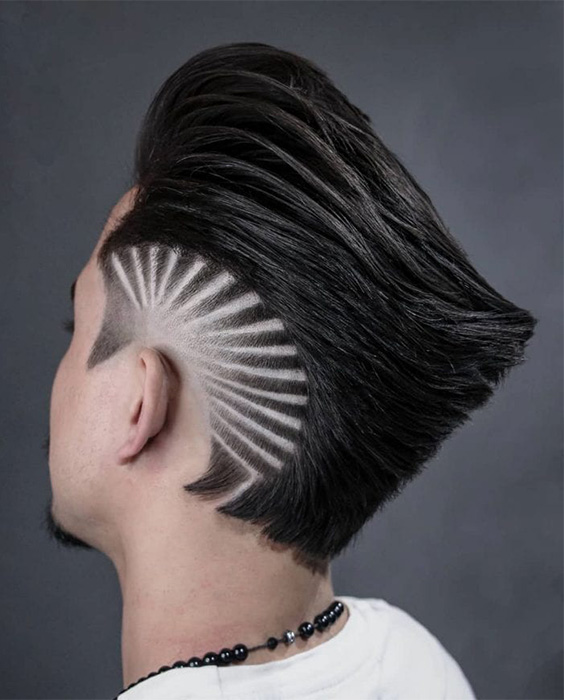 #21 Mullet Ducktail with Tapered Sides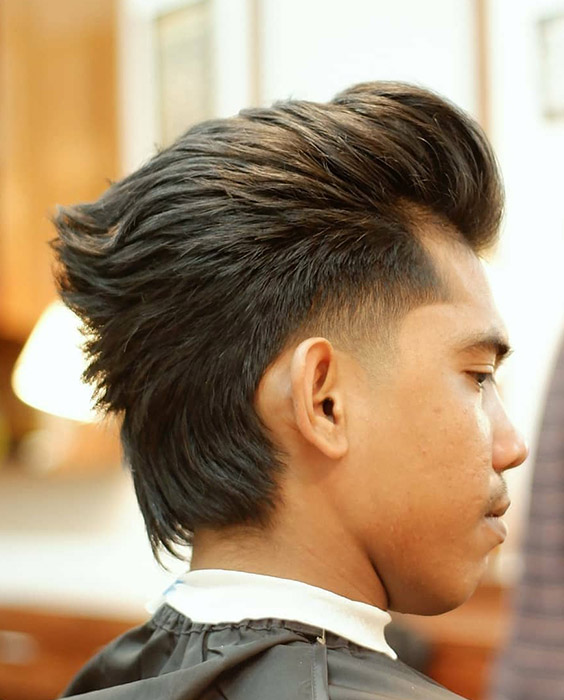 #22 Cropped Ducktail with Design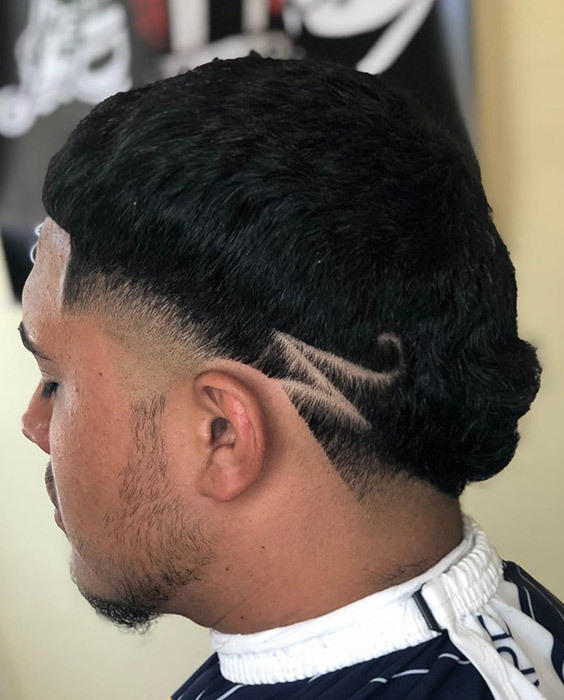 #23 Messy Ducktail Haircut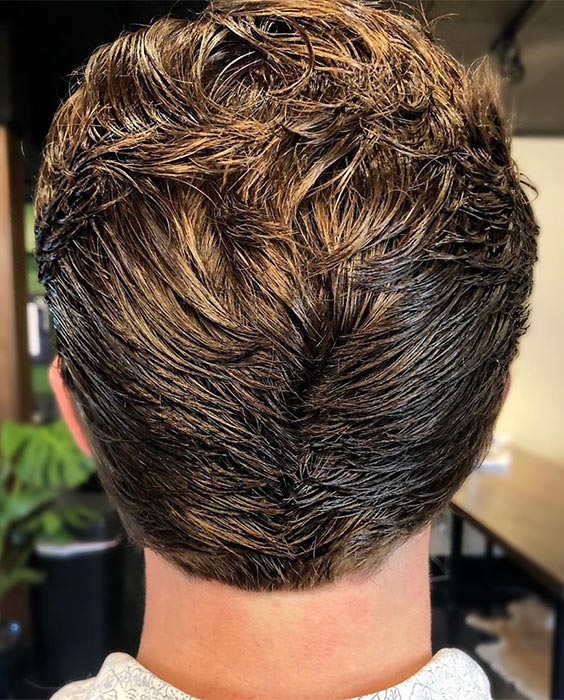 #24 Slicked Back Ducktail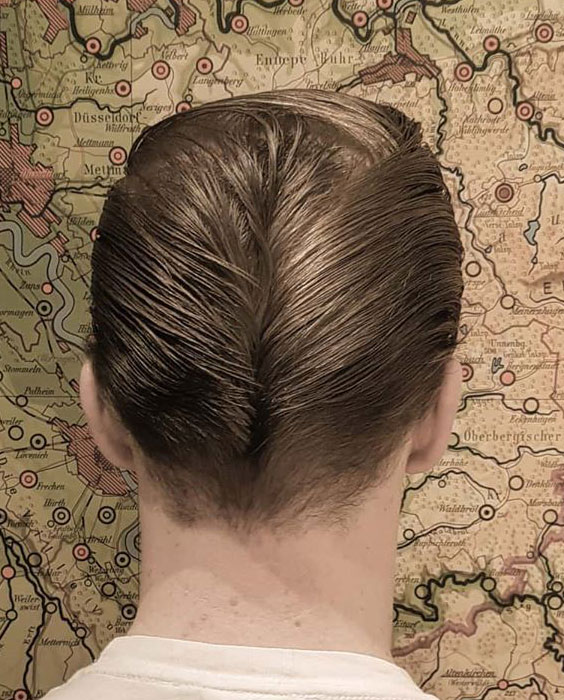 #25 Pompadour with Sharp Ducktail