As a go-to hairstyle to camouflage bald spots, a comb over haircut can be a necessity for maintaining confidence with thinning hair. With younger generations emphasizing a modern spin on their style, comb overs are becoming more versatile than ever before. No matter what type of hair you have, the haircut will help you exude charisma and maturity.
What is a comb over haircut?
Comb over haircut sweep hair from one side of the head to the other or from the front to the back. Typically, a succinct part splits the hairline from the temple to the crown. One part of the hair remains short, while the other part is substantially longer and brushes over to create a smooth and playful "flip".
How to style it?
Using greasy pomades will make your hair appear wet and shiny, while non-greasy pomade creates a dry wind-swept appearance. How you want the comb over to look is up to you.
After taking a shower, blow-dry the hair on the crown of the head. Apply pomade by rubbing it through your hands to heat the product and run it through your hair. Then, find your natural hairline and brush your hair into two parts. For an extra lift, you'll need to repeat the pomade and brush process to create a structured formal look.
Maintain a comb over fade
If this is your first time trying a comb over, chances are you'll experience styling nuisances like cowlicks, especially after you wake up. To make the haircut slick and shiny again, there are a few tricks you can do during your regular grooming routine.
Find a pomade that doesn't contain a lot of chemicals. If you're regularly greasing your hair, paraben-heavy products can weigh it down or make it crunchy.
Cowlicks take time to train. Try adjusting the heat on your blow dryer and brushing them in the direction where it's naturally trying to fall.
Watch the setting on your blow dryer. Using it for too long or on the highest setting will over-heat your hair. Use a conditioner in the shower to hydrate the follicles.
Comb Over with Taper
Adopt the allure of a classic movie star with a taper that adds sophistication to a clean-cut. Blending the shorter hair along the neckline into the haircut makes your hair look voluminous and dapper like you're strutting the red carpet.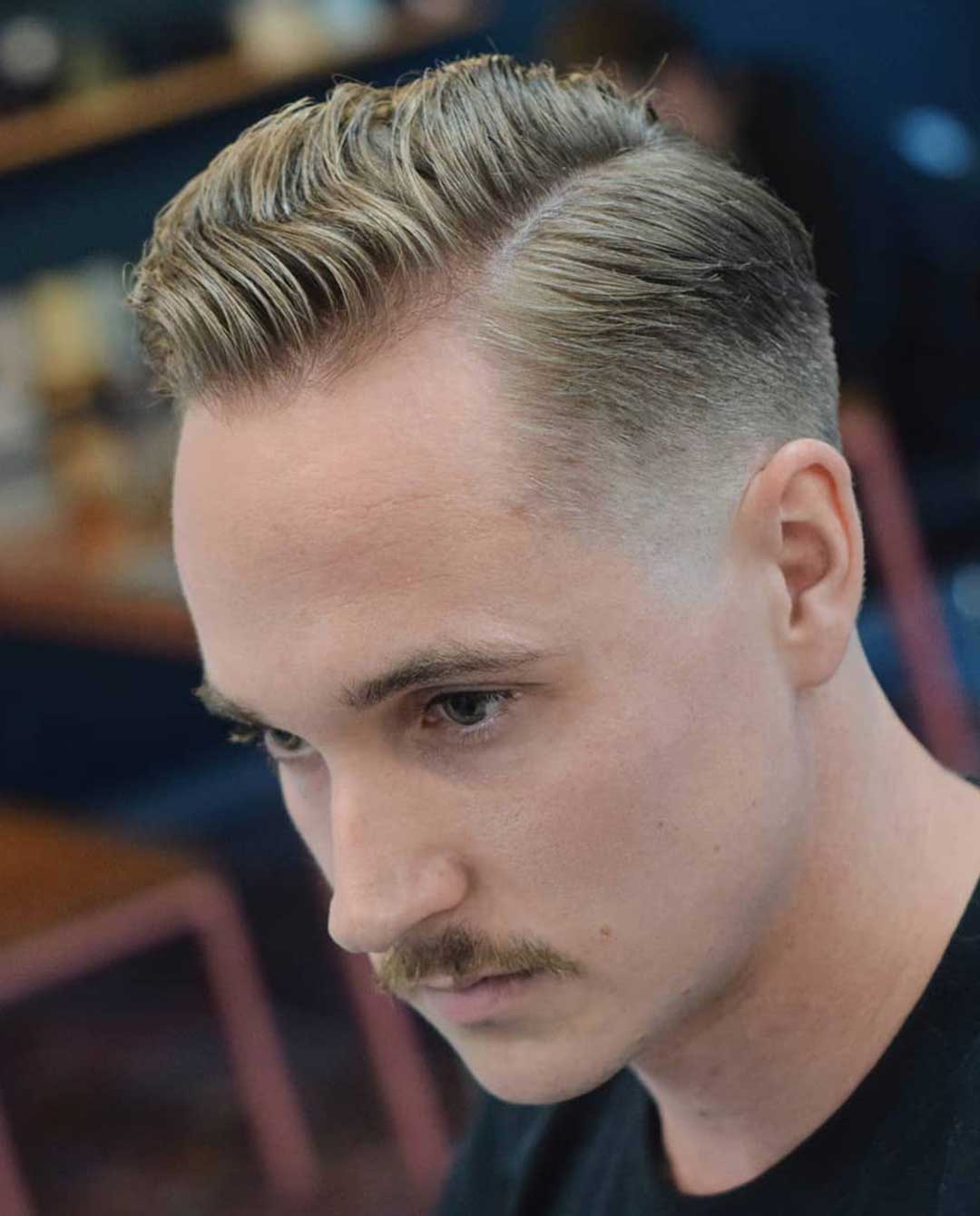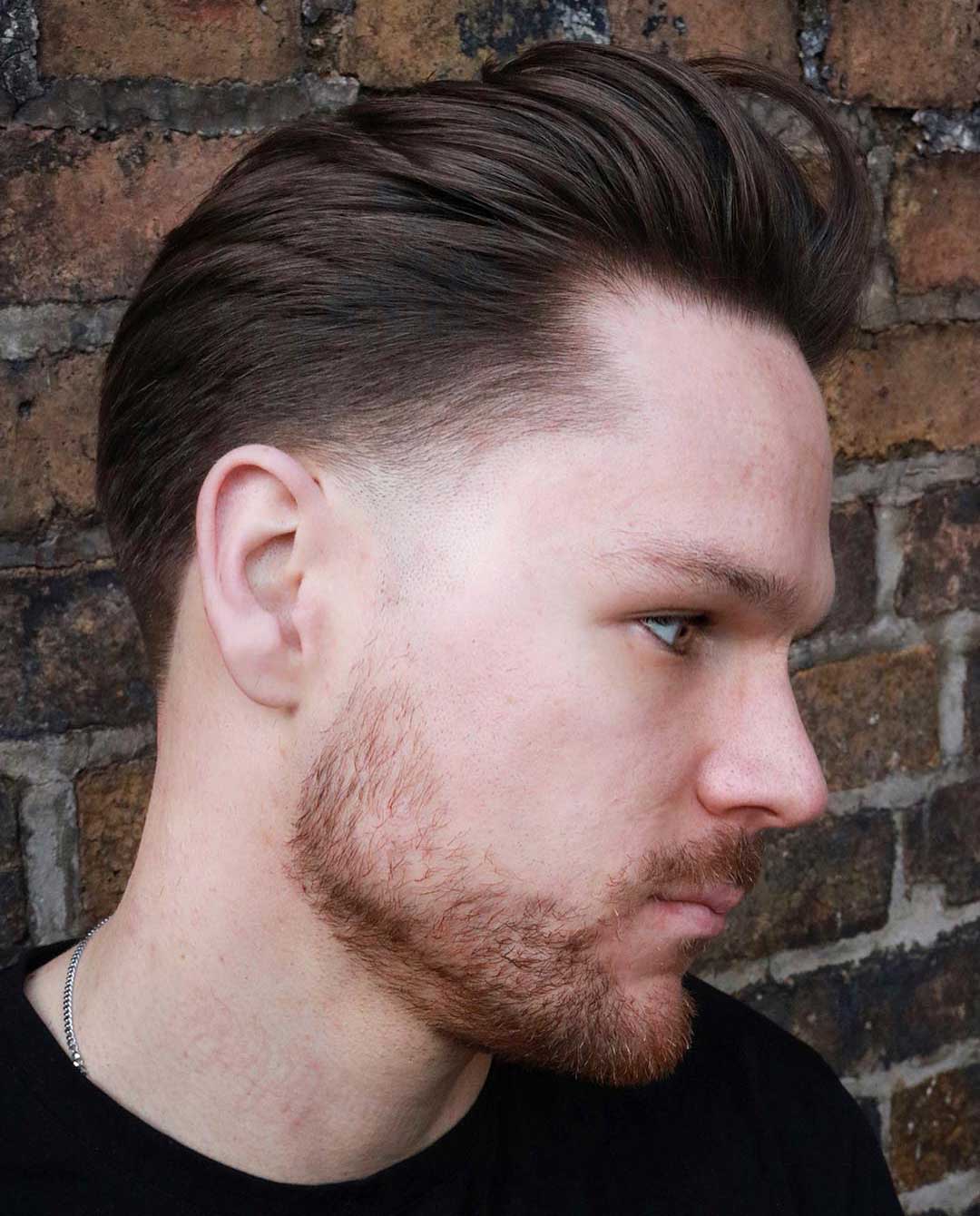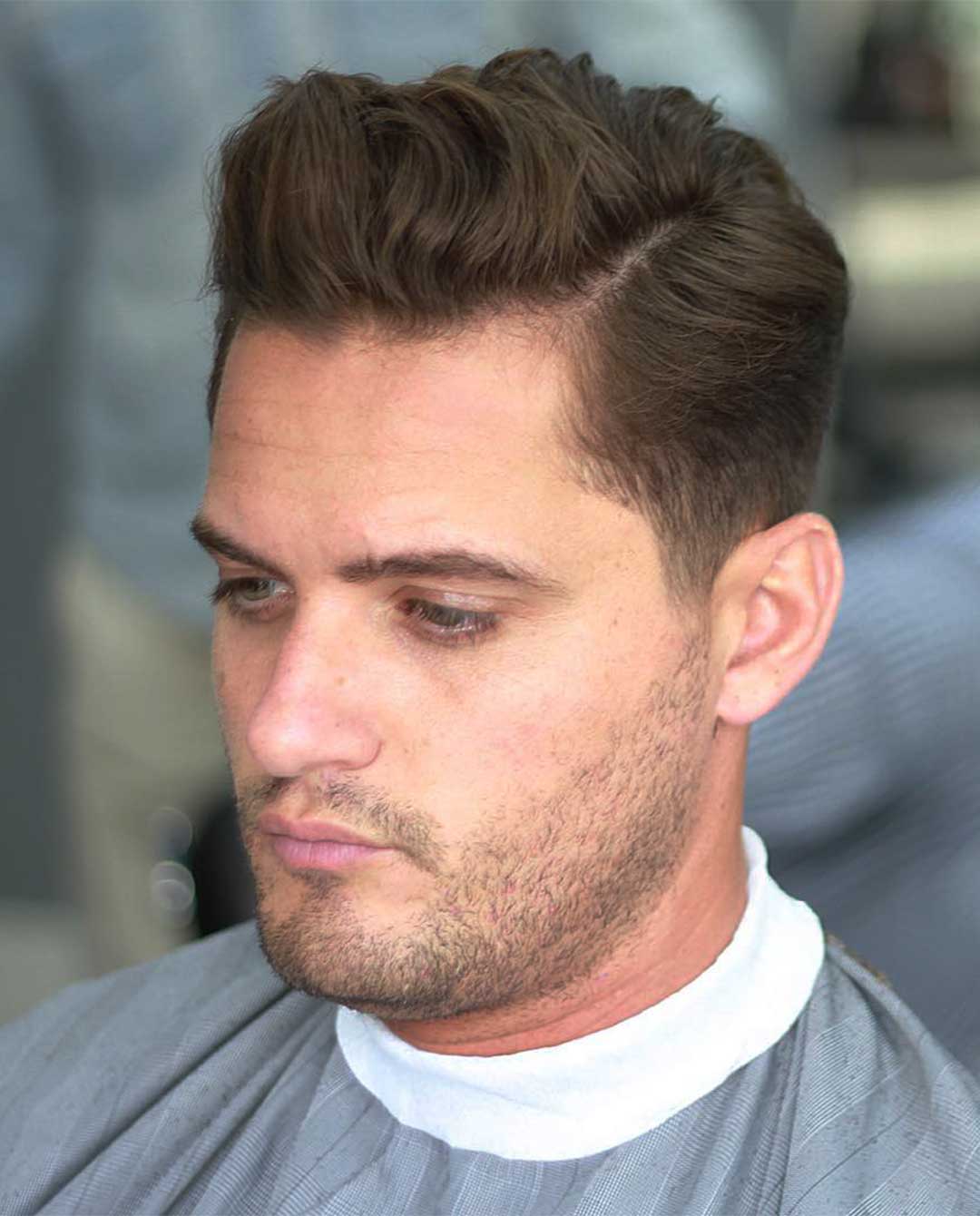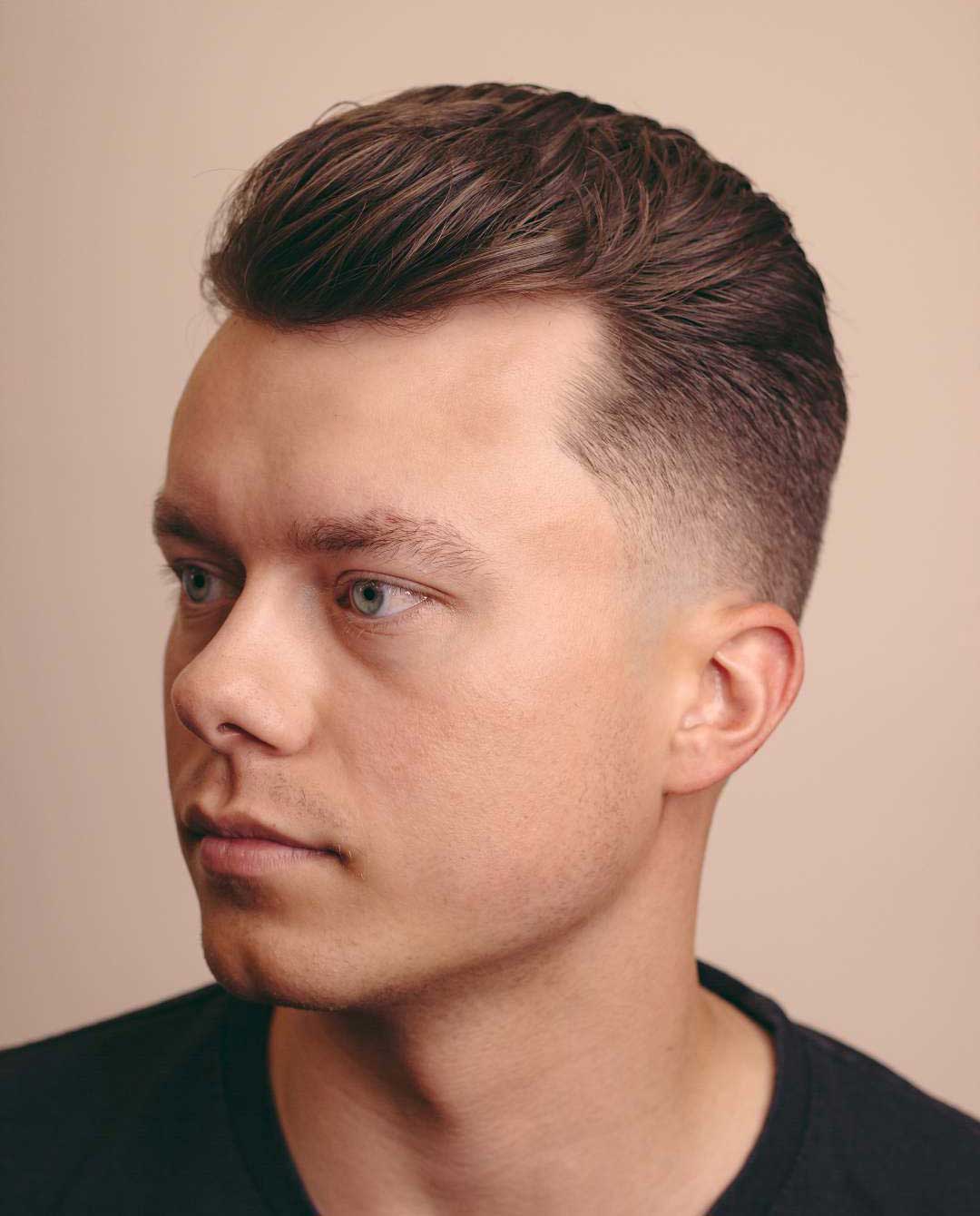 Hard Part
Rebel against the traditional hairstyle with a soft part and take a chance with an exciting hard part. Instead of letting your hairline blend the short and long sides together, a barber can use a detailer to carefully shear an unforgettable hairline. The neatly shaved parting from the temple to the crown instantly makes you look like a rock star.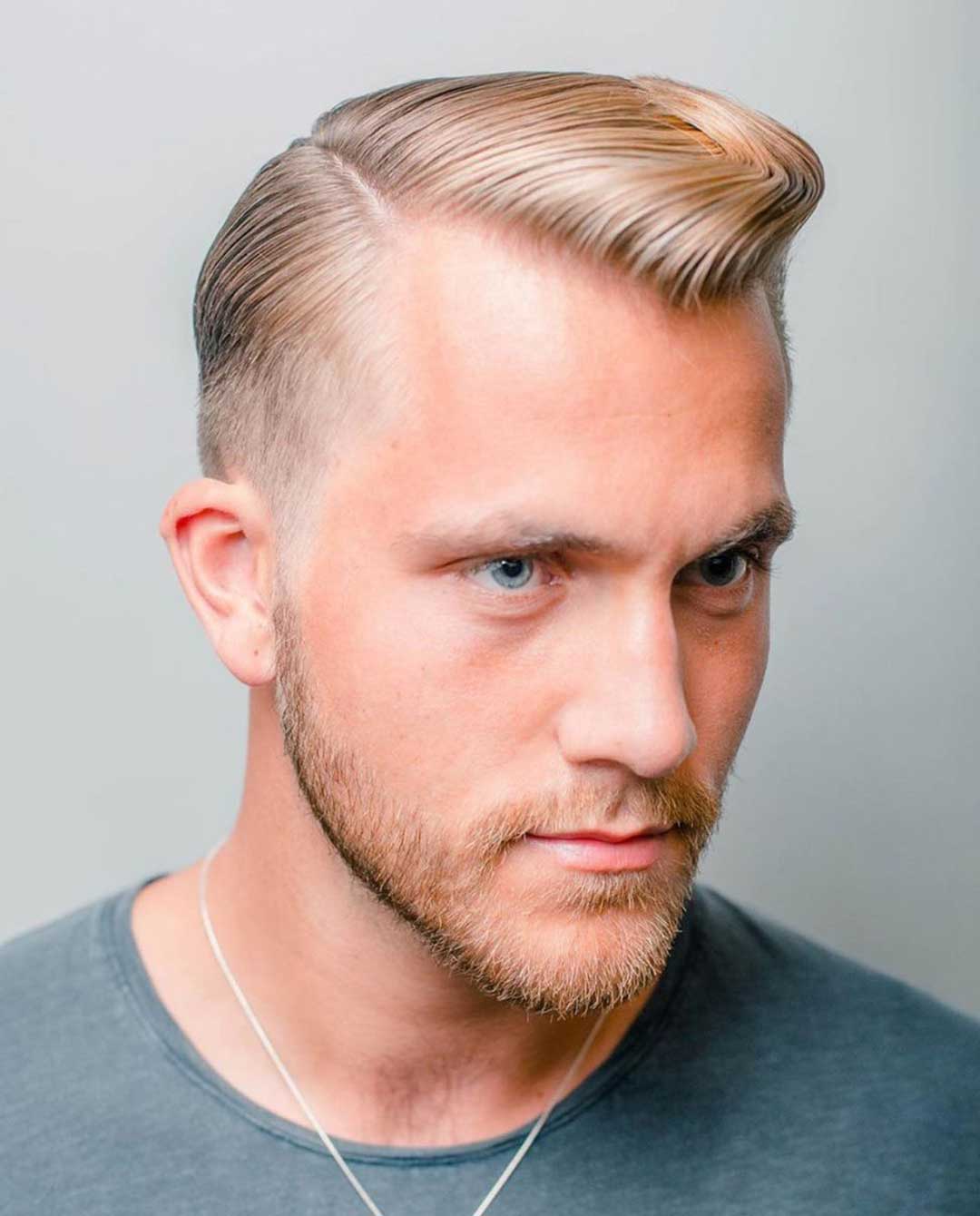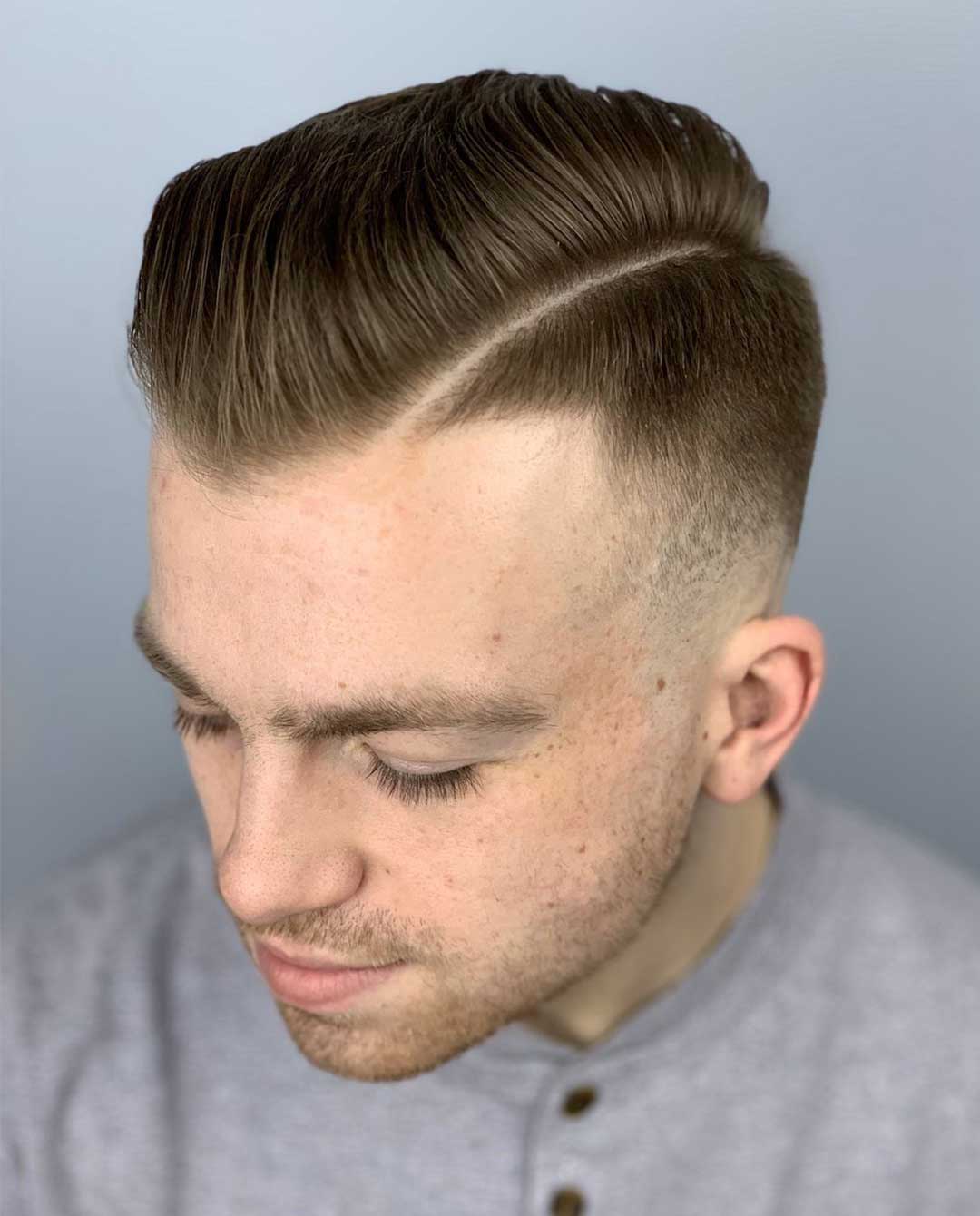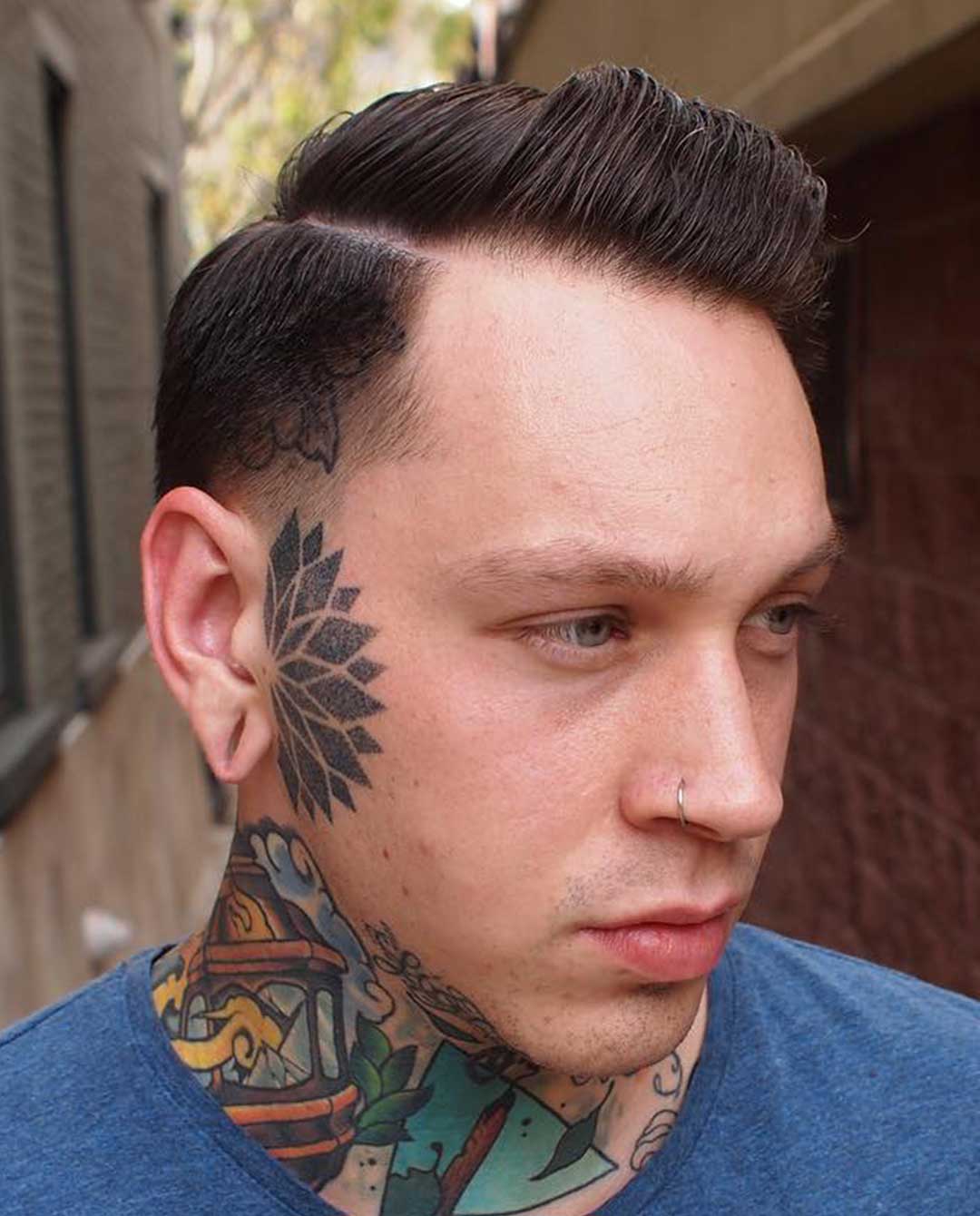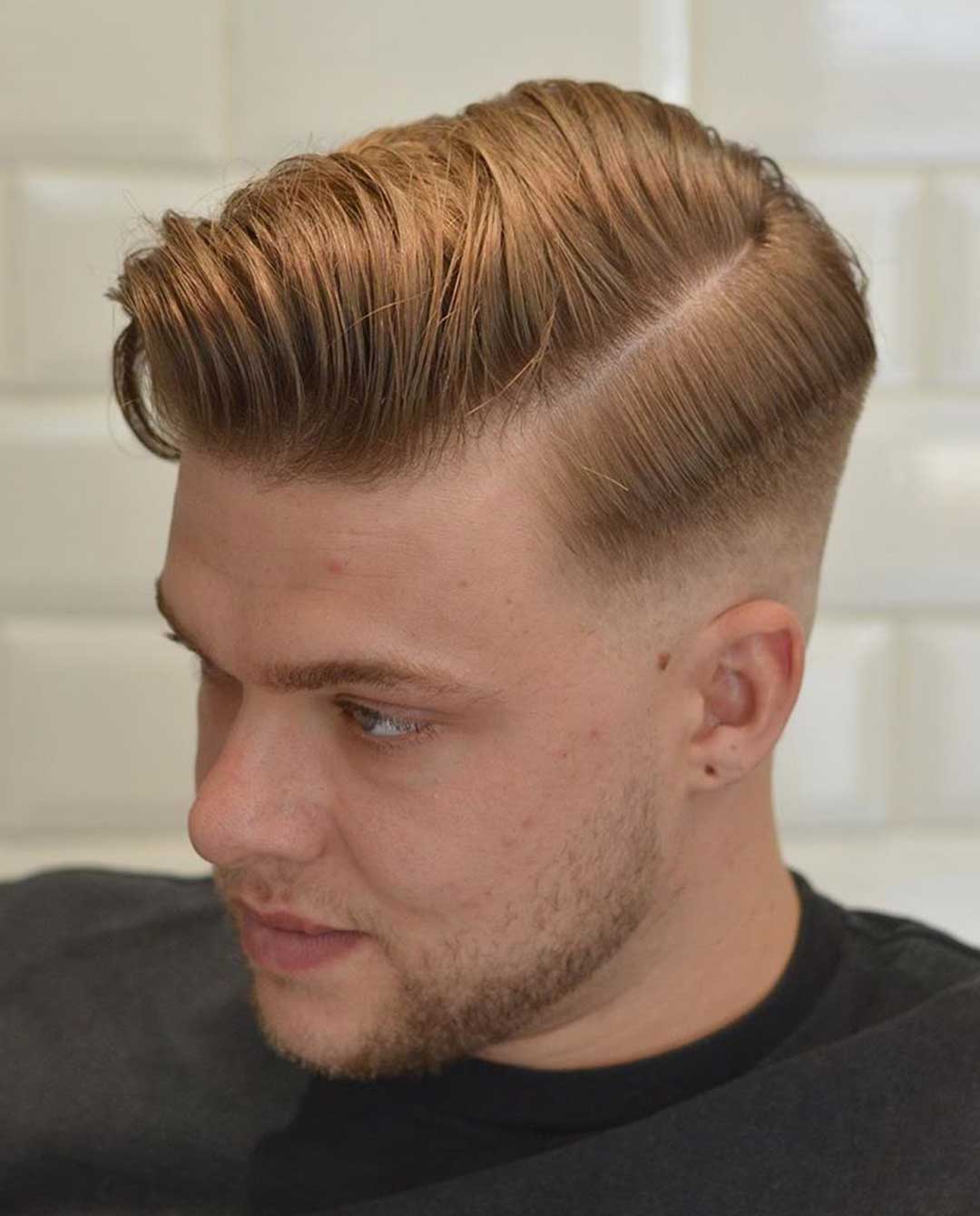 High and Tight
These sharp high and tight haircuts resemble the precision of the undercut. Super short hair on the sides with a taper or high fade makes the haircut easy to control. All you have to do is slick the top portion of hair with pomade to brush back or to the side, and you're good to go.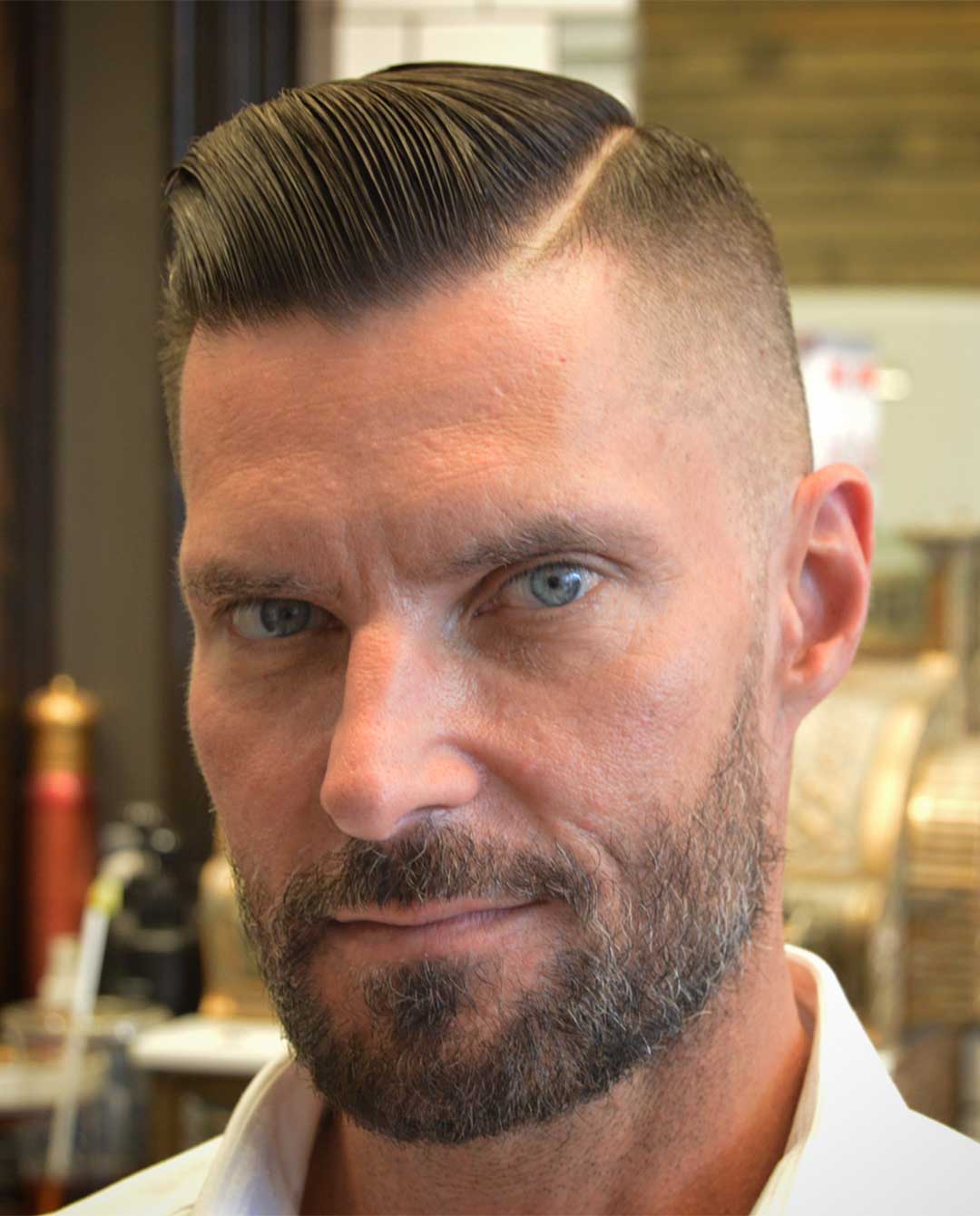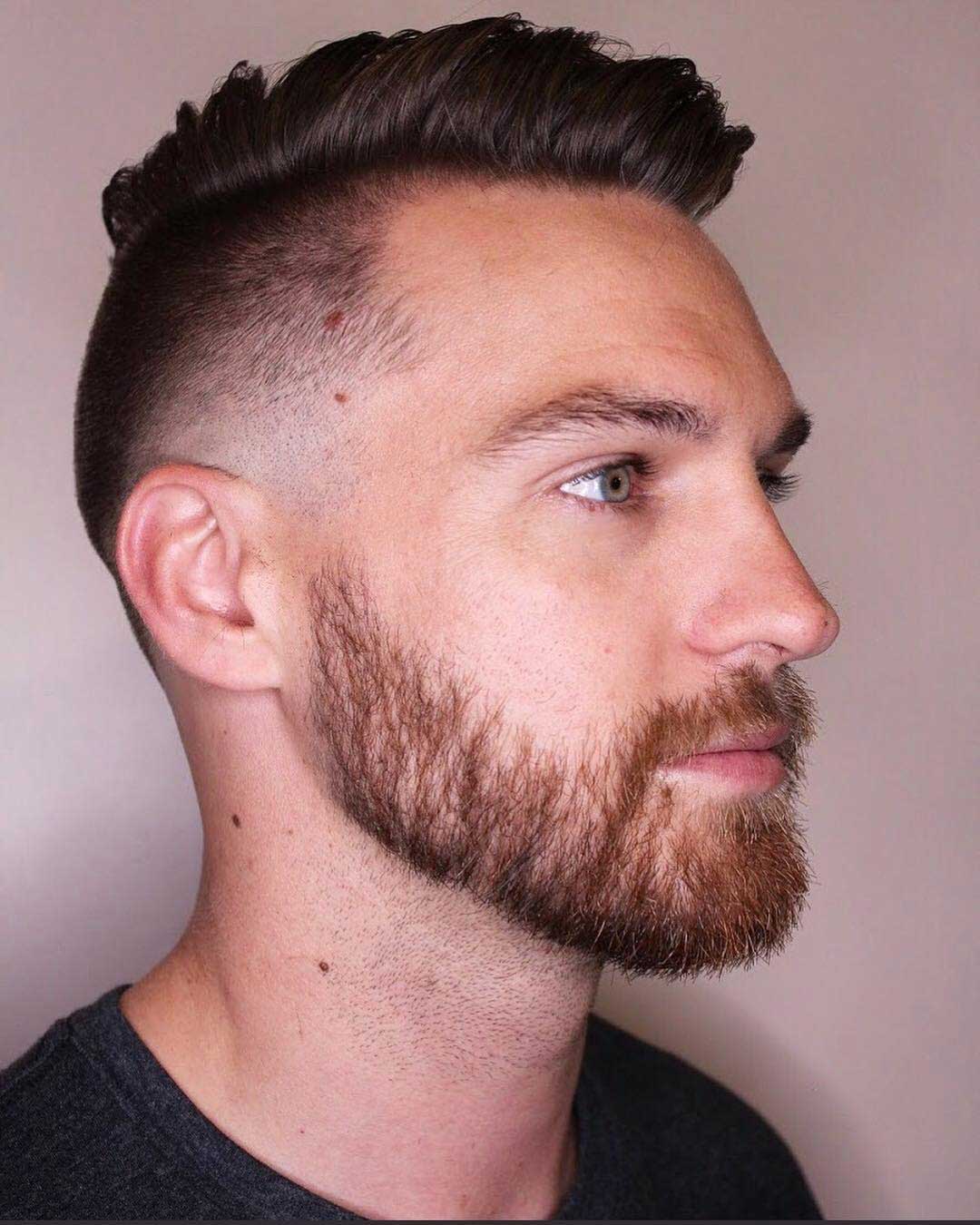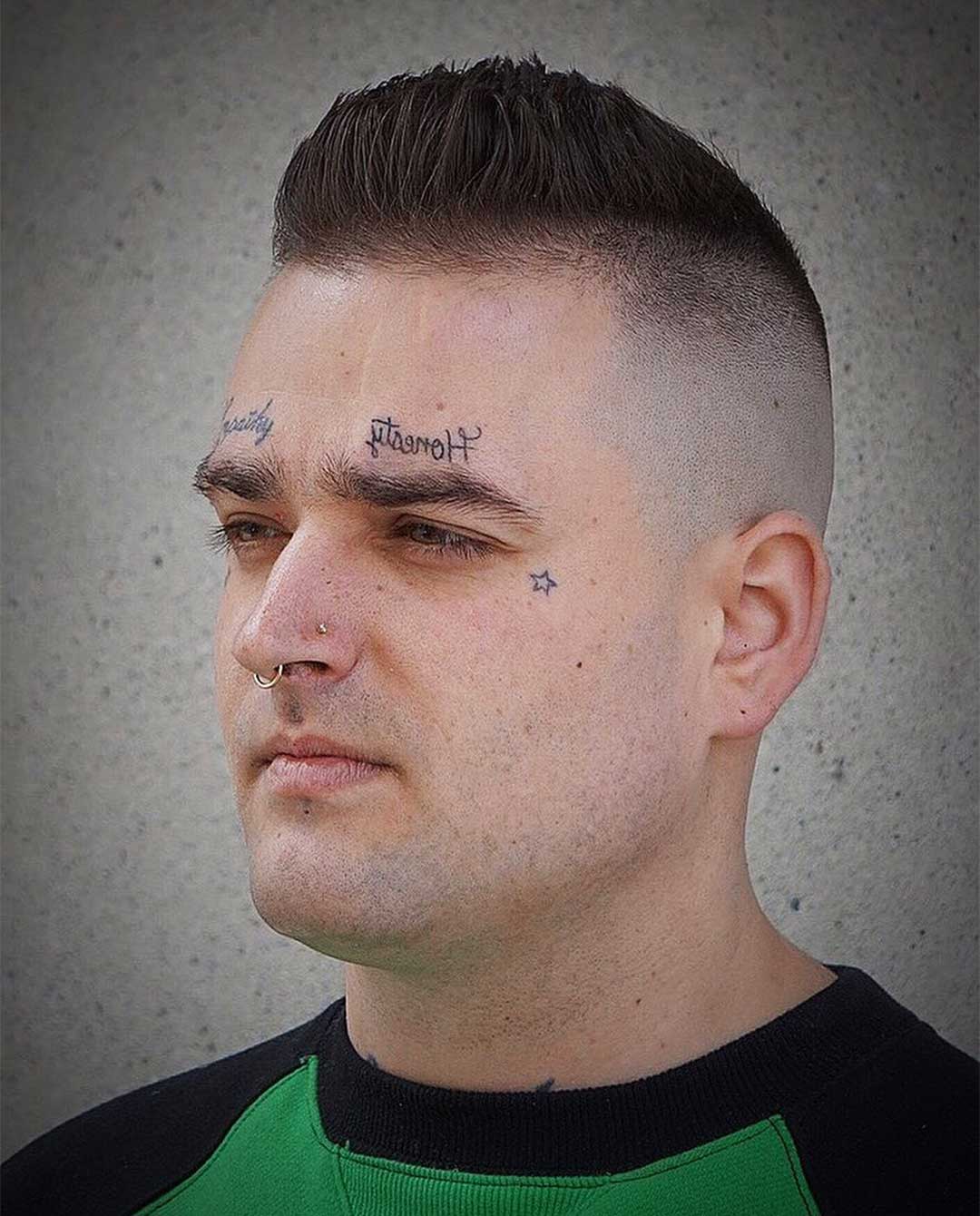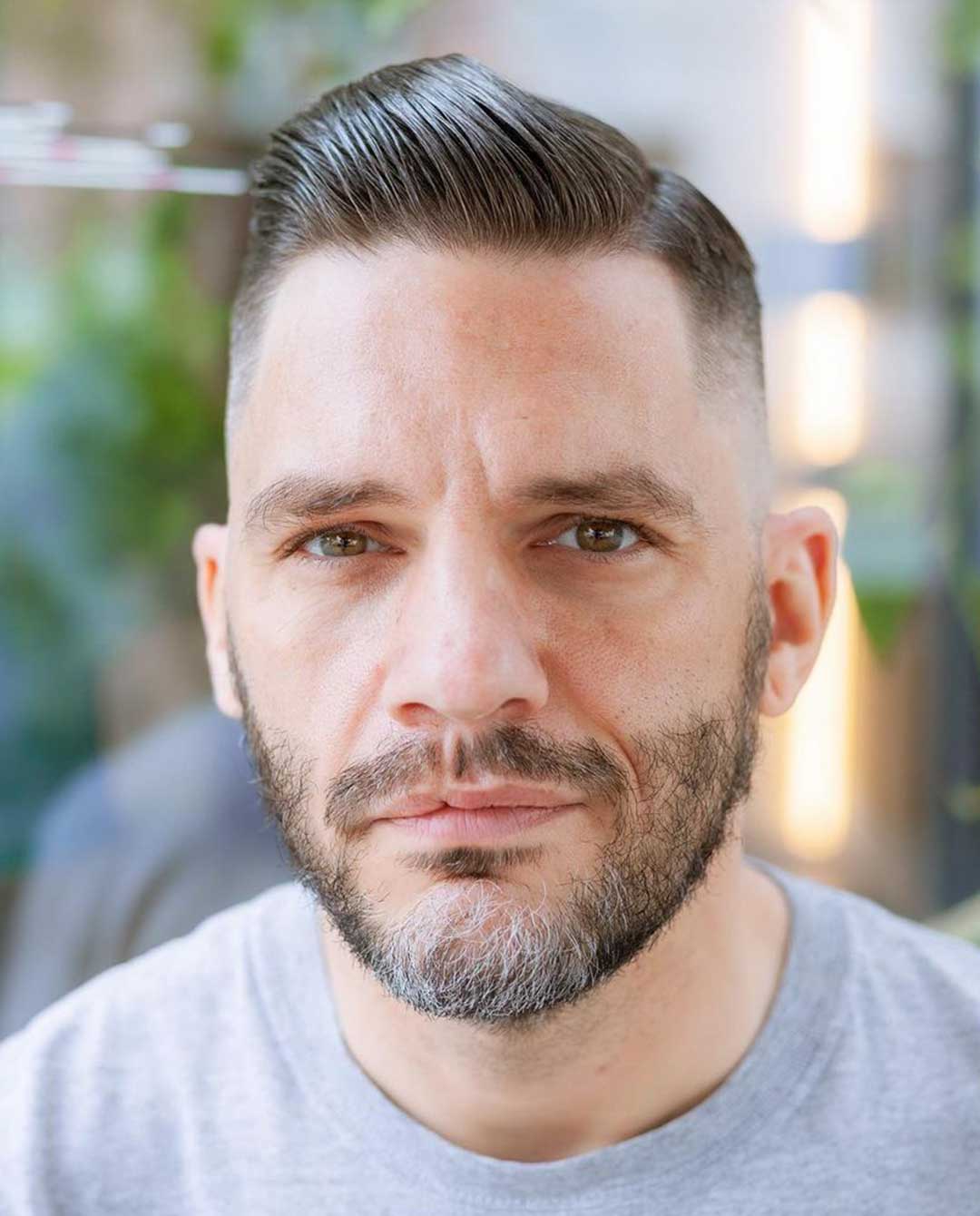 Textured Comb Over Haircut
A barber's attention-to-detail can add incredible texture with their toolkit. But you can also add an unexpected twist by reconsidering the brush you use. Experiment with a wide-tooth comb that separates your hair strands more than a regular brush. Even combing your hair at an angle can create a one-of-a-kind flip.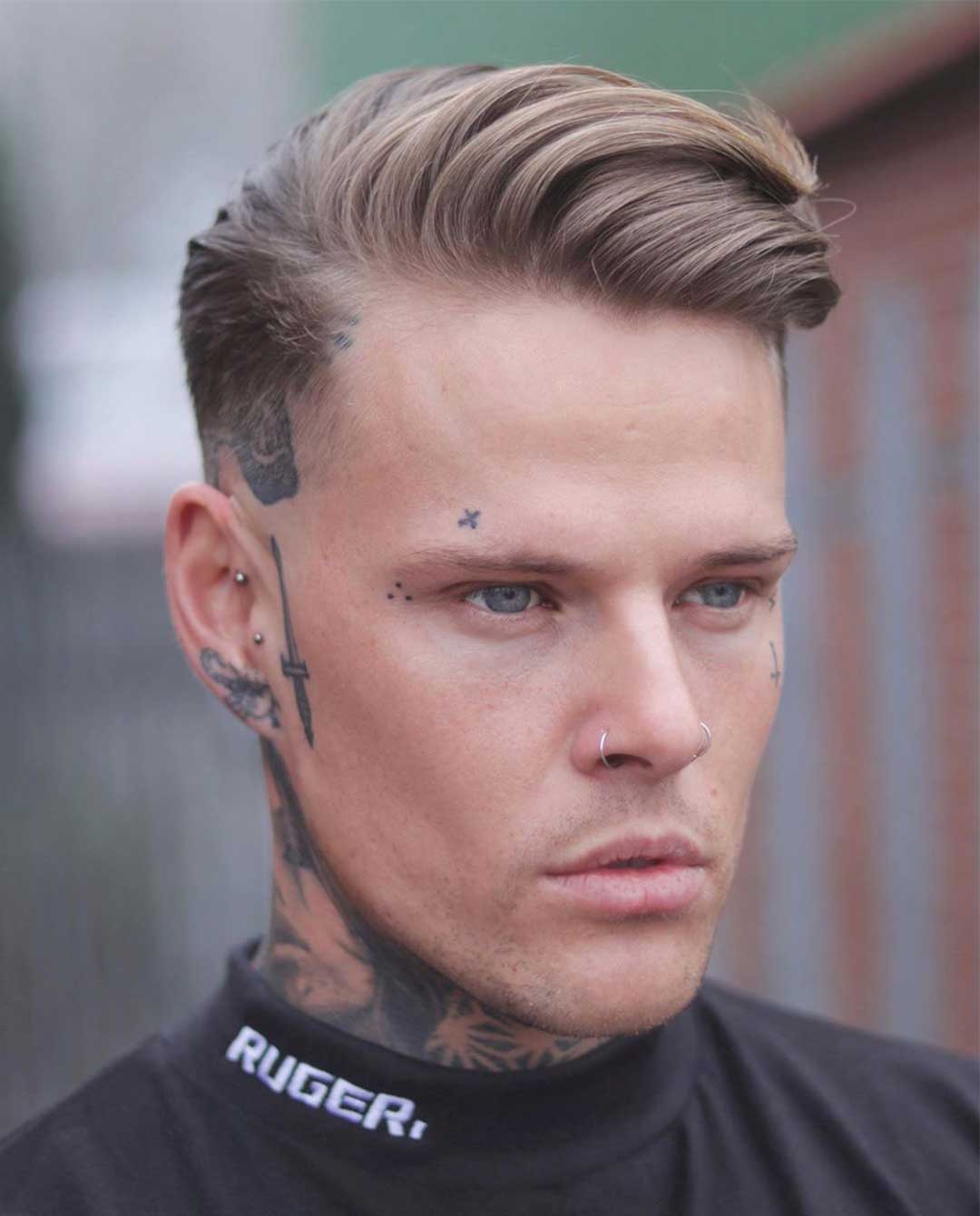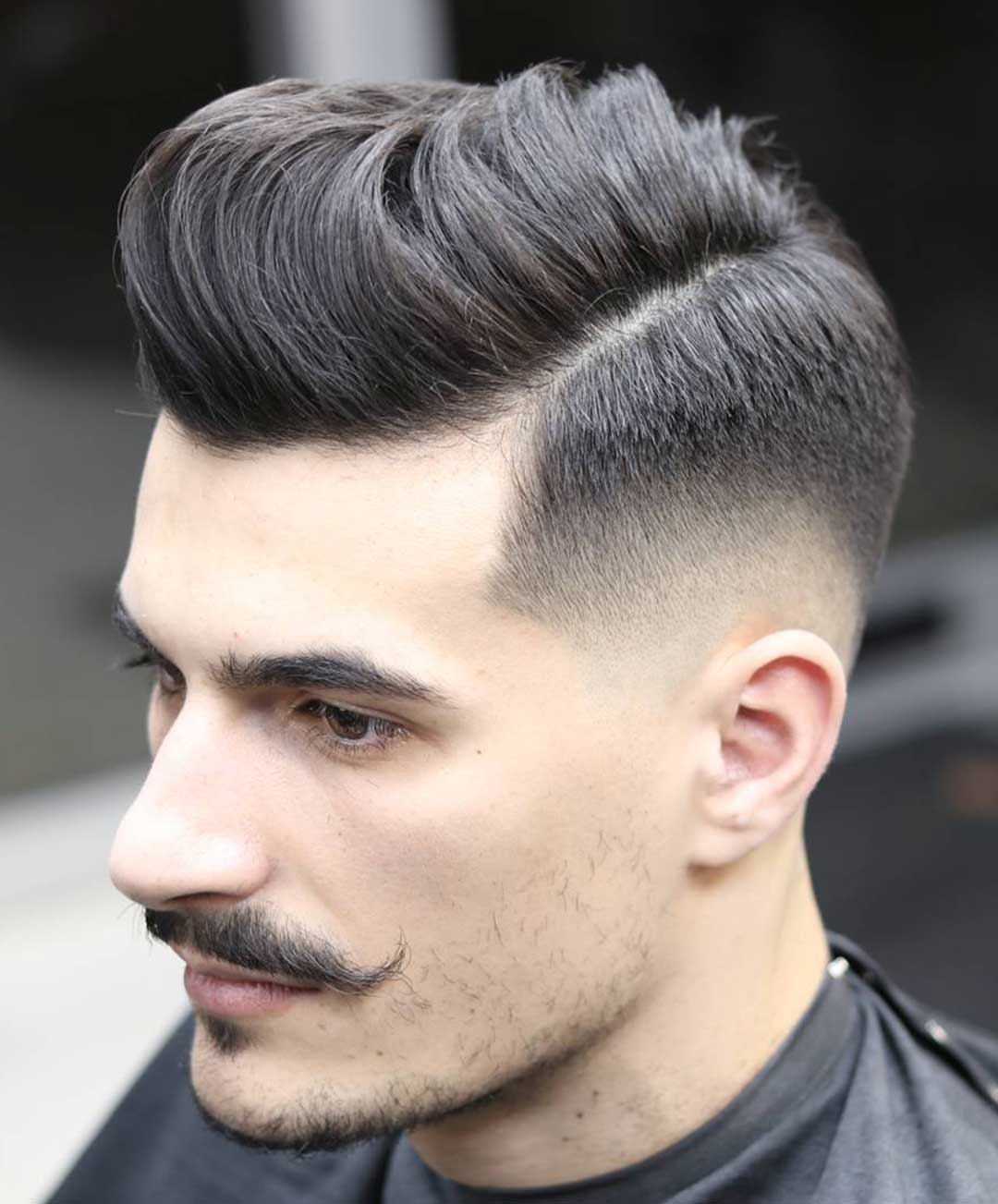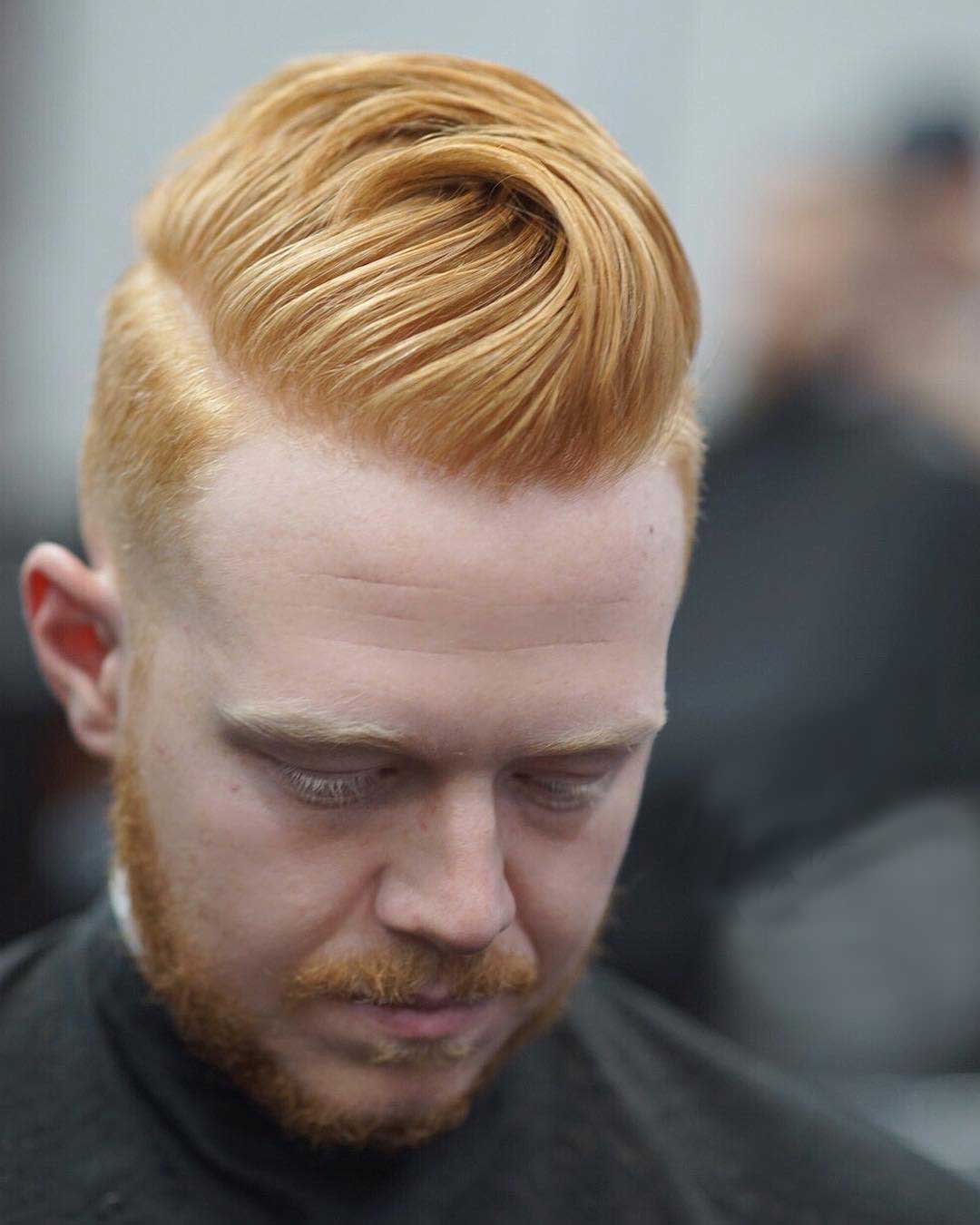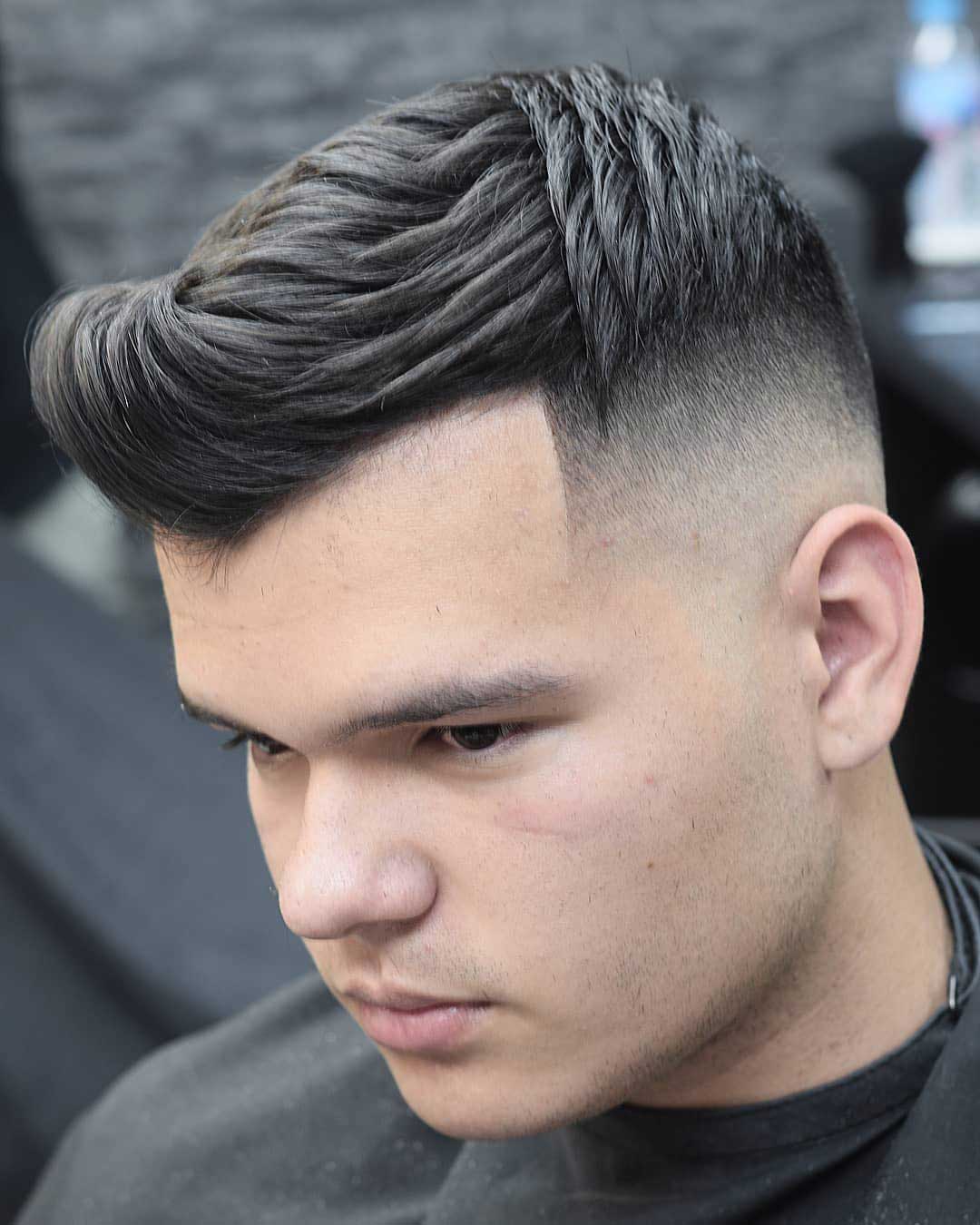 Drop Fade
You might think that an extra short part parallel to the comb over will decrease the haircut's lift. A drop fade with a comb over haircut achieves the opposite effect. The short part with drop fade adds more depth and volume to the hair around the crown.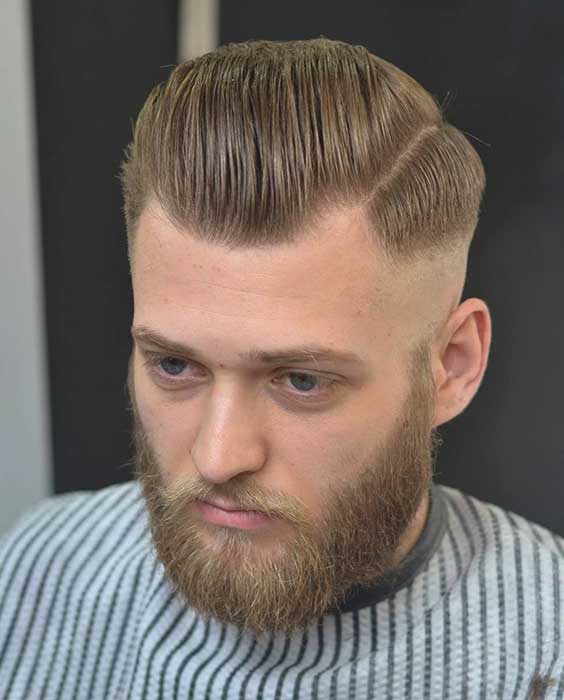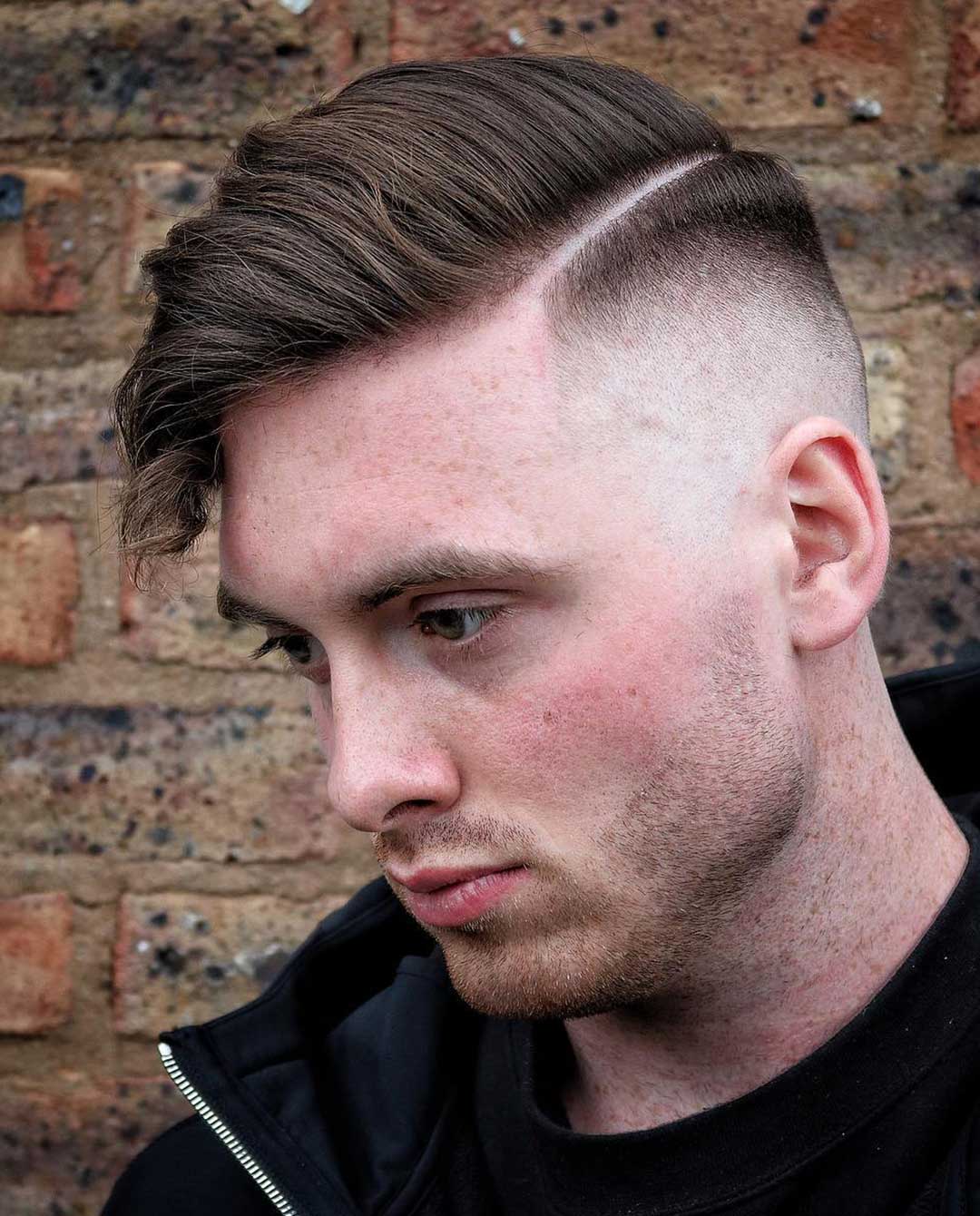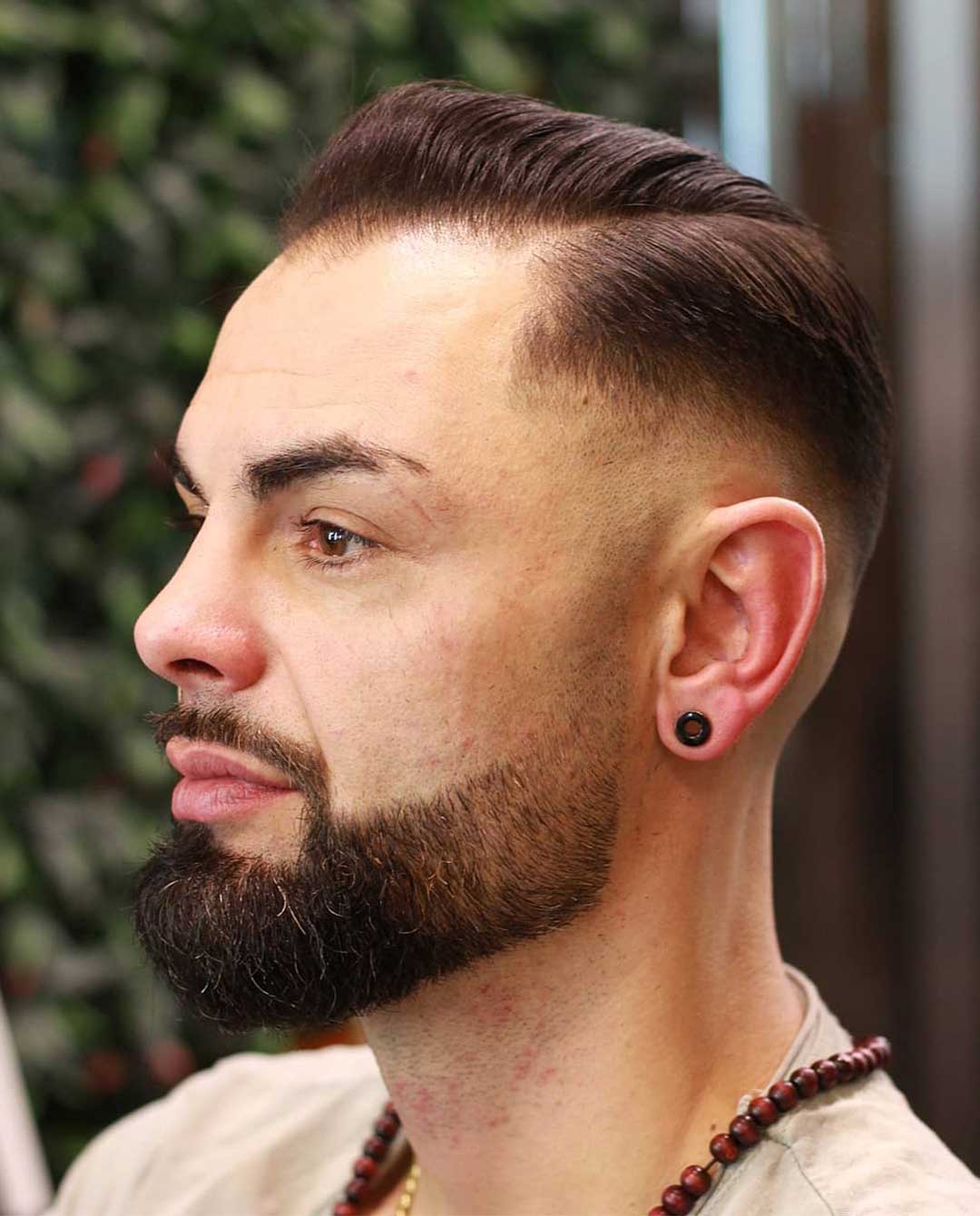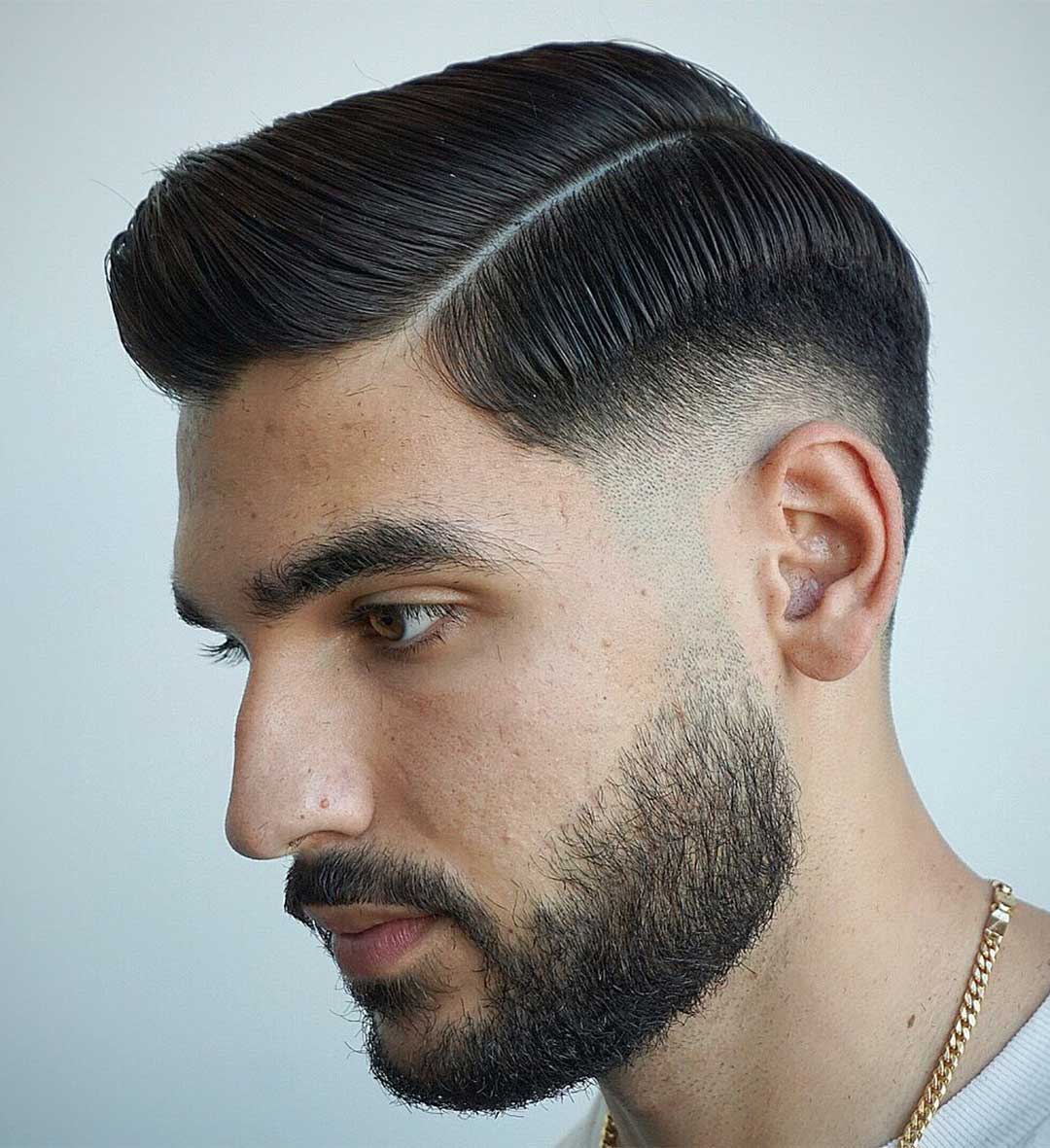 High Fade Comb Over
Most comb overs are malleable for different face shapes, here's one that hits the sweet spot for oval faces. A high fade draws attention to your brow line and eyes, while the comb over acts as a spiky or rounded peak on top.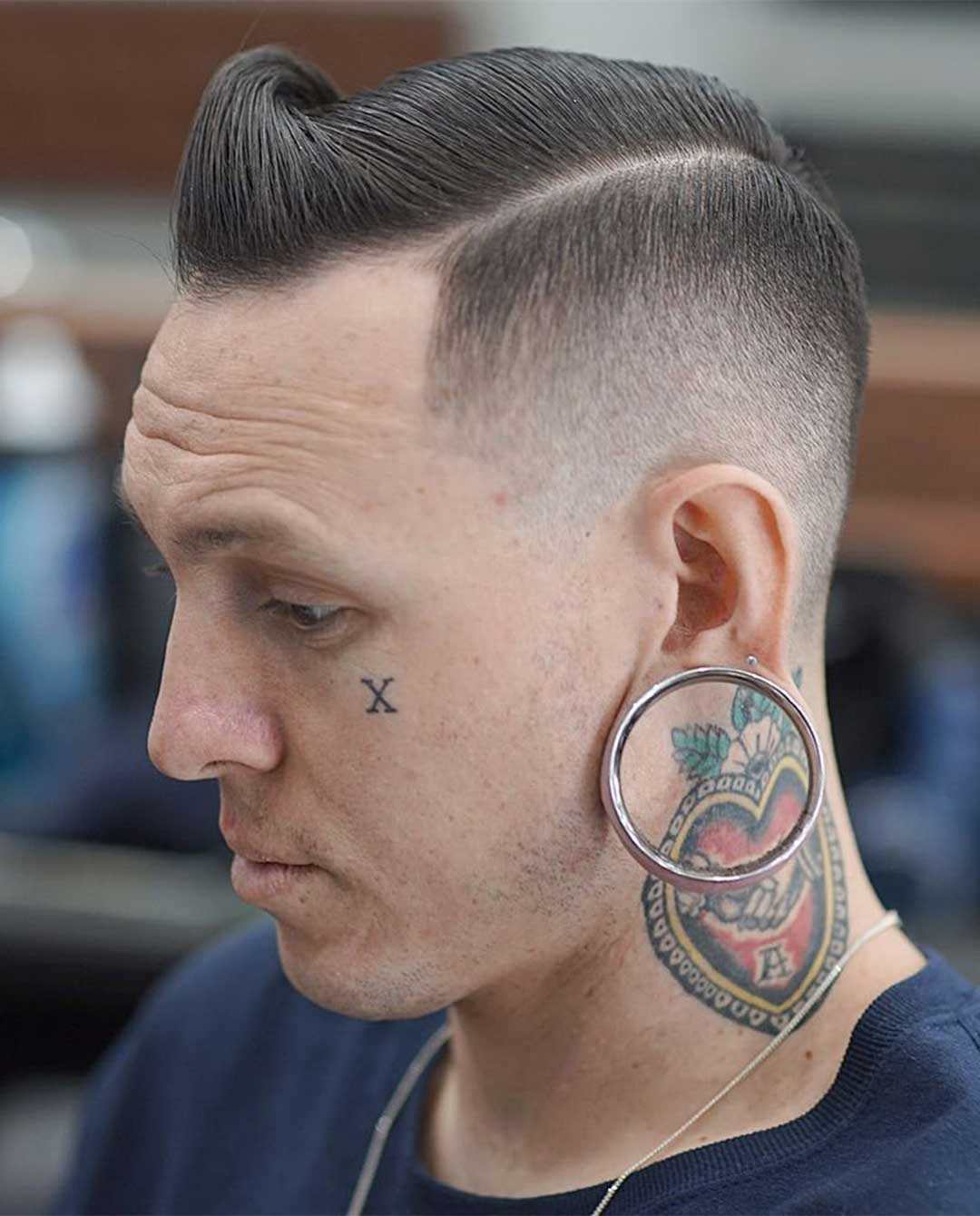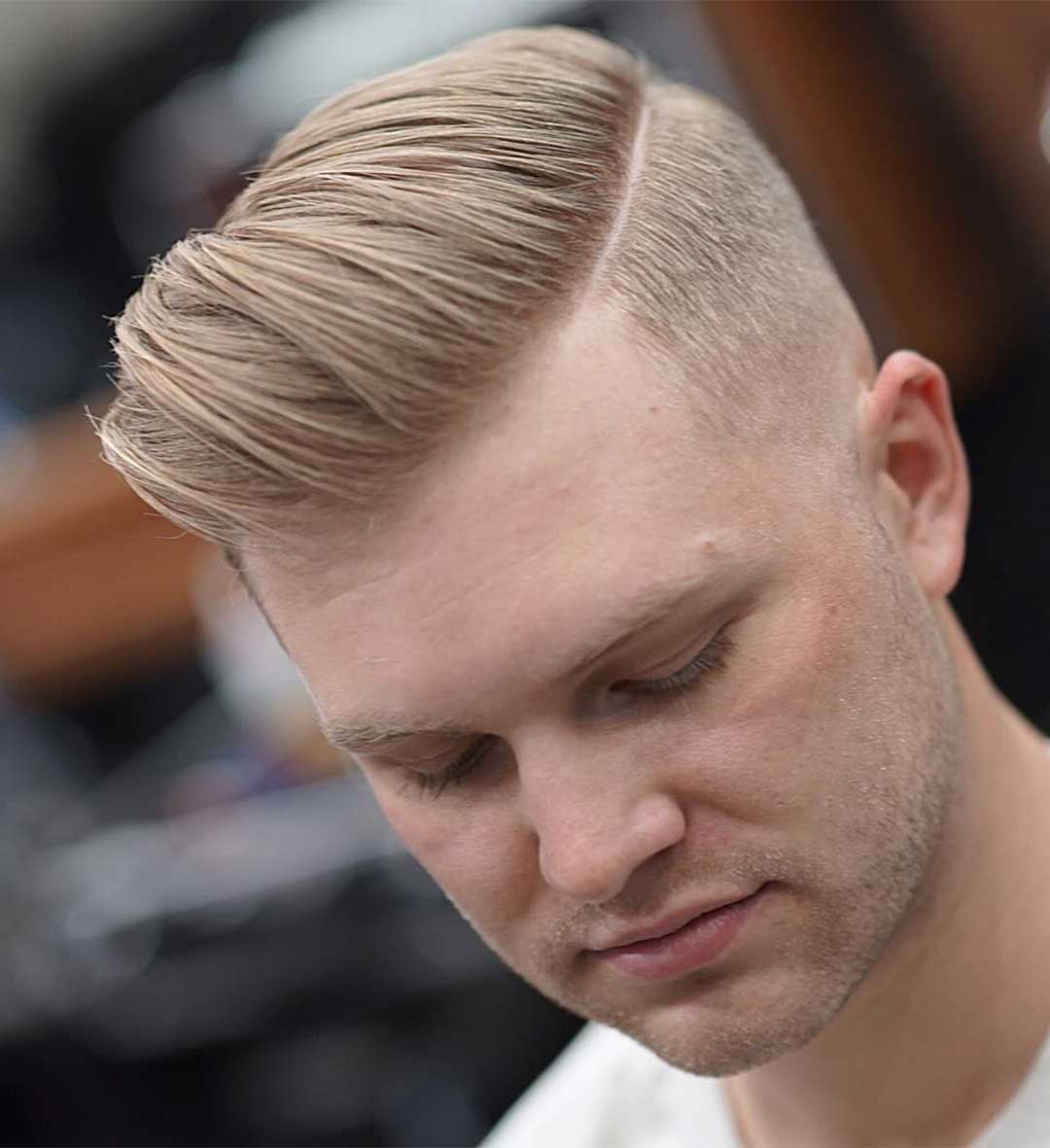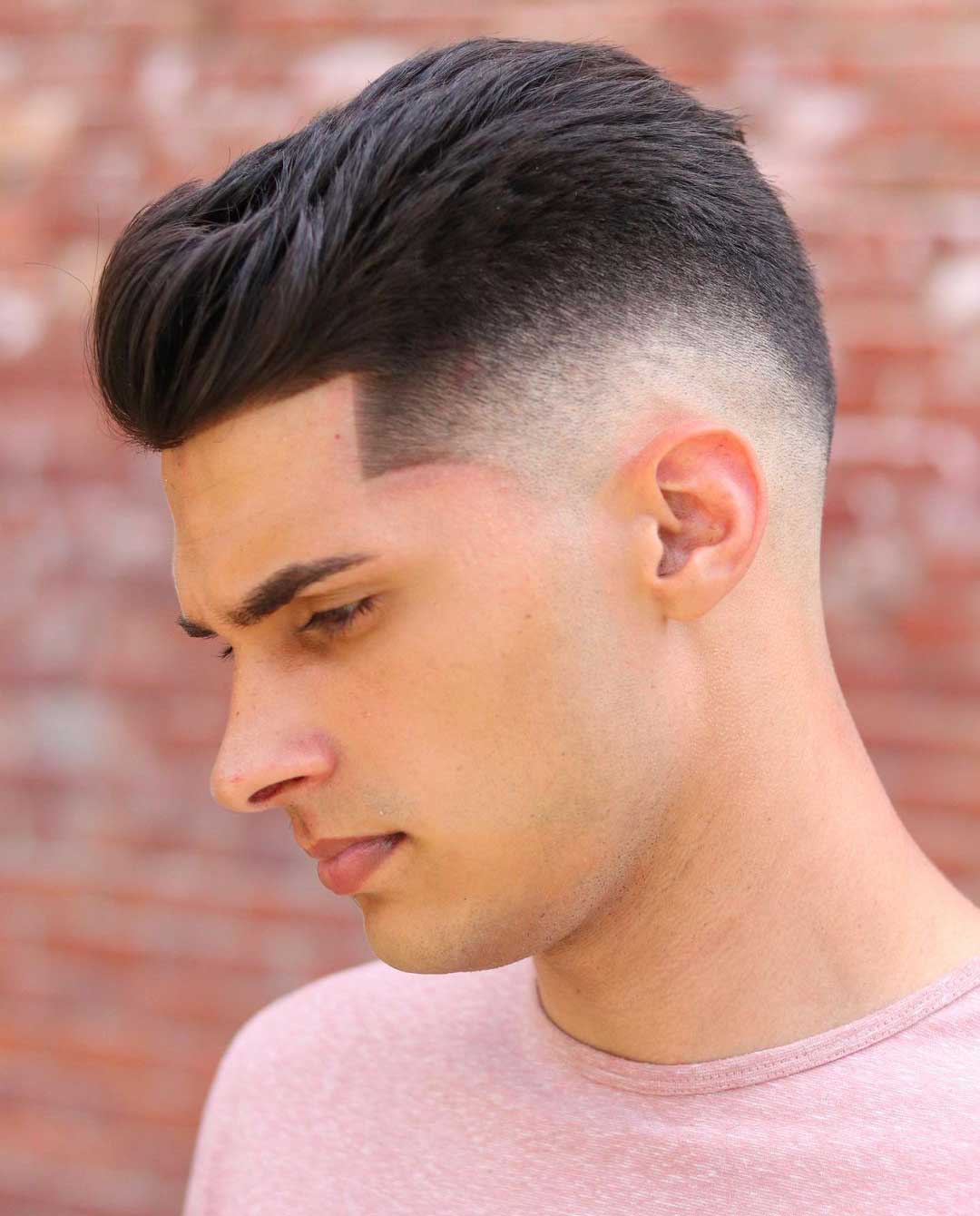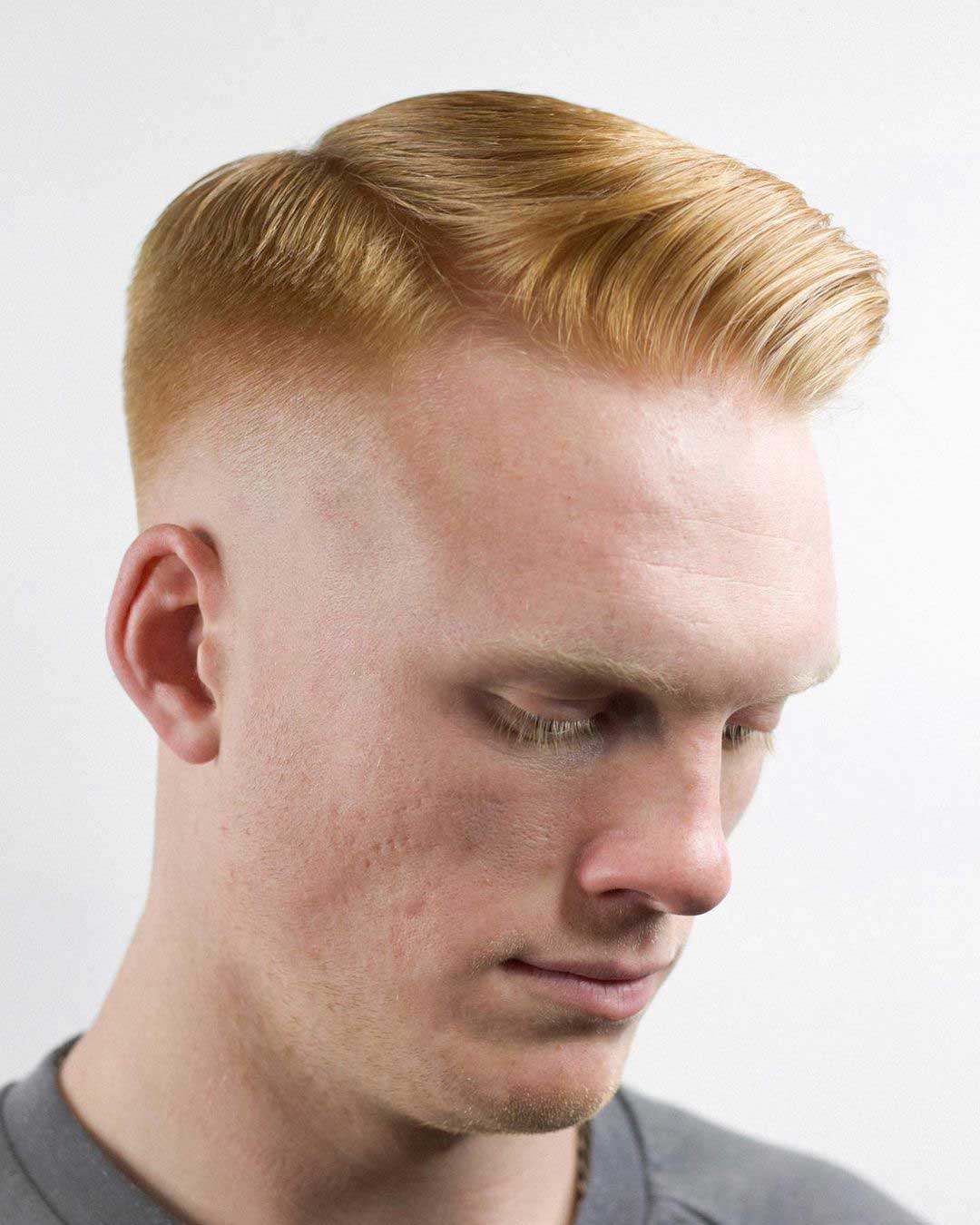 Long Comb Over Haircut
For laid-back men who go with the flow, letting your hair grow out is a solid choice. Instead of your straight or wavy strands fall into your face, use enough pomade or hair clay to sweep your locks back. This versatile bed-head look is messy yet composed.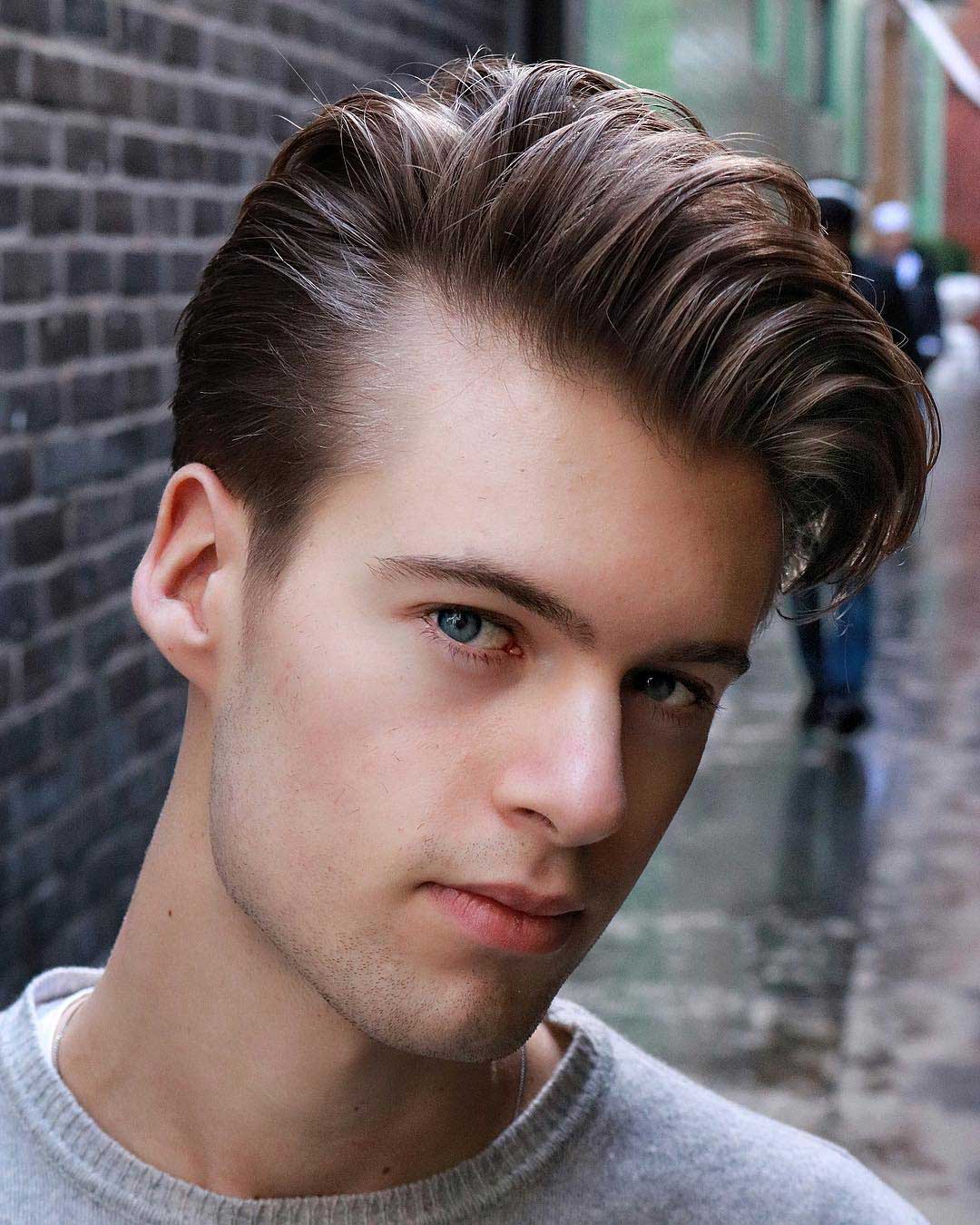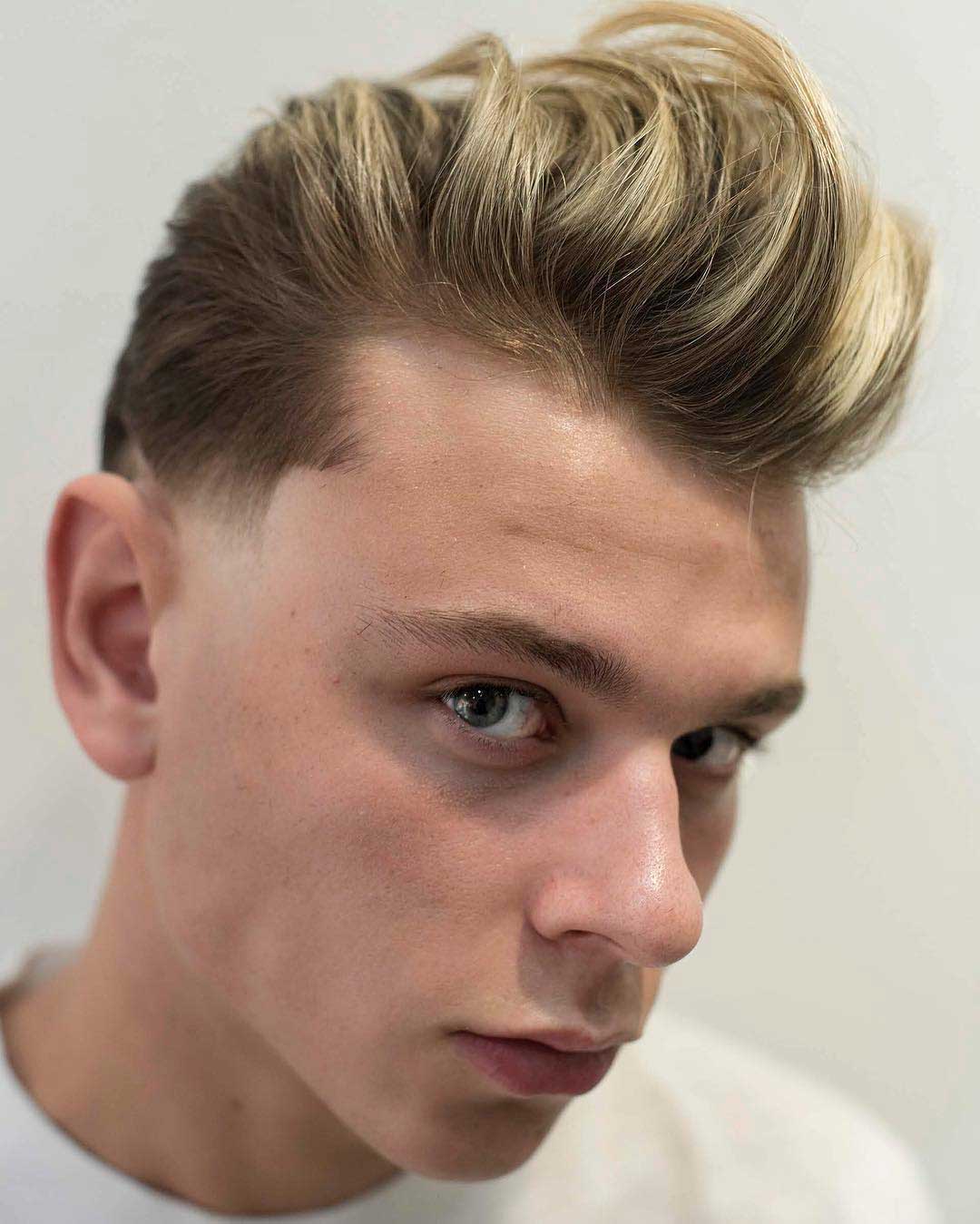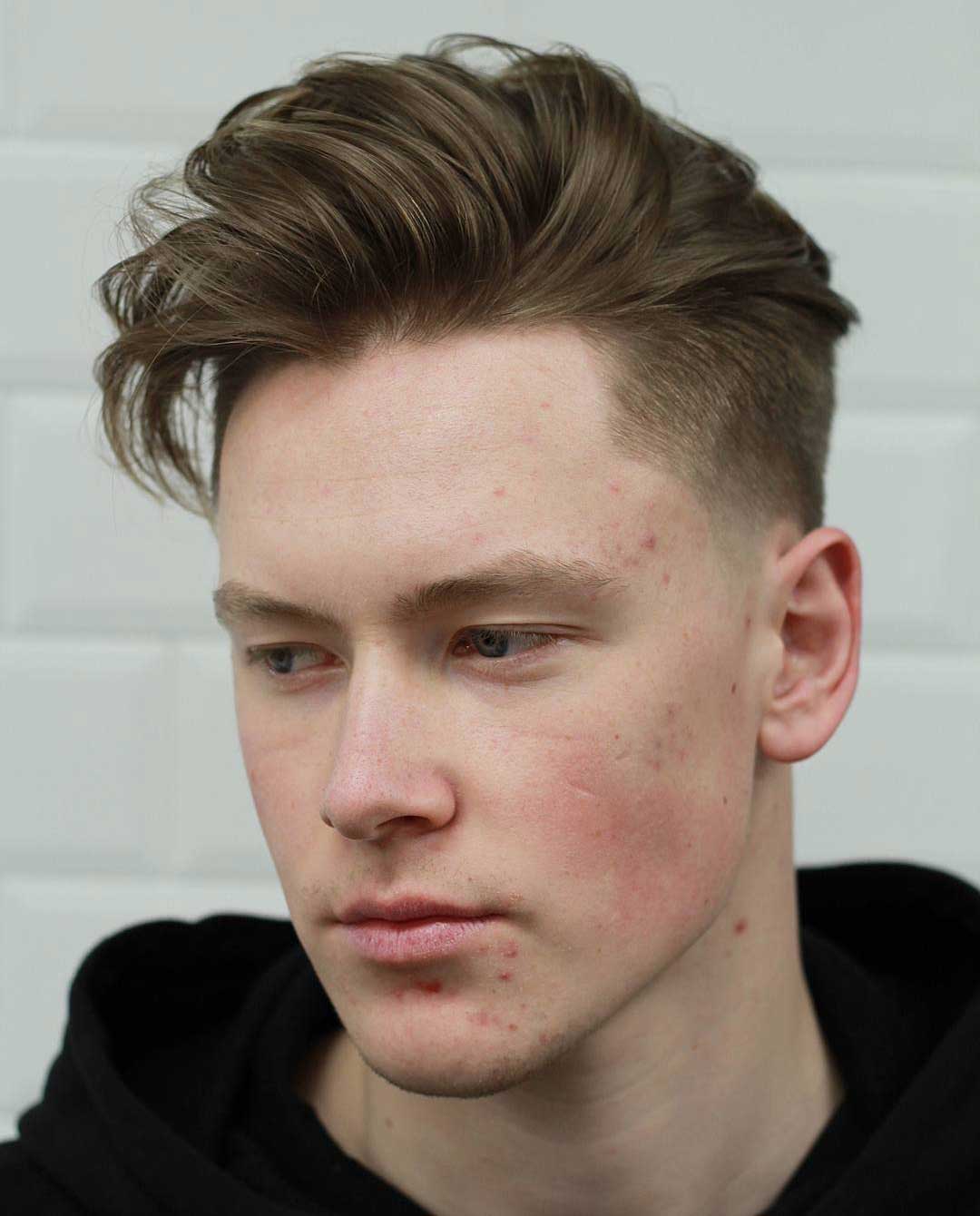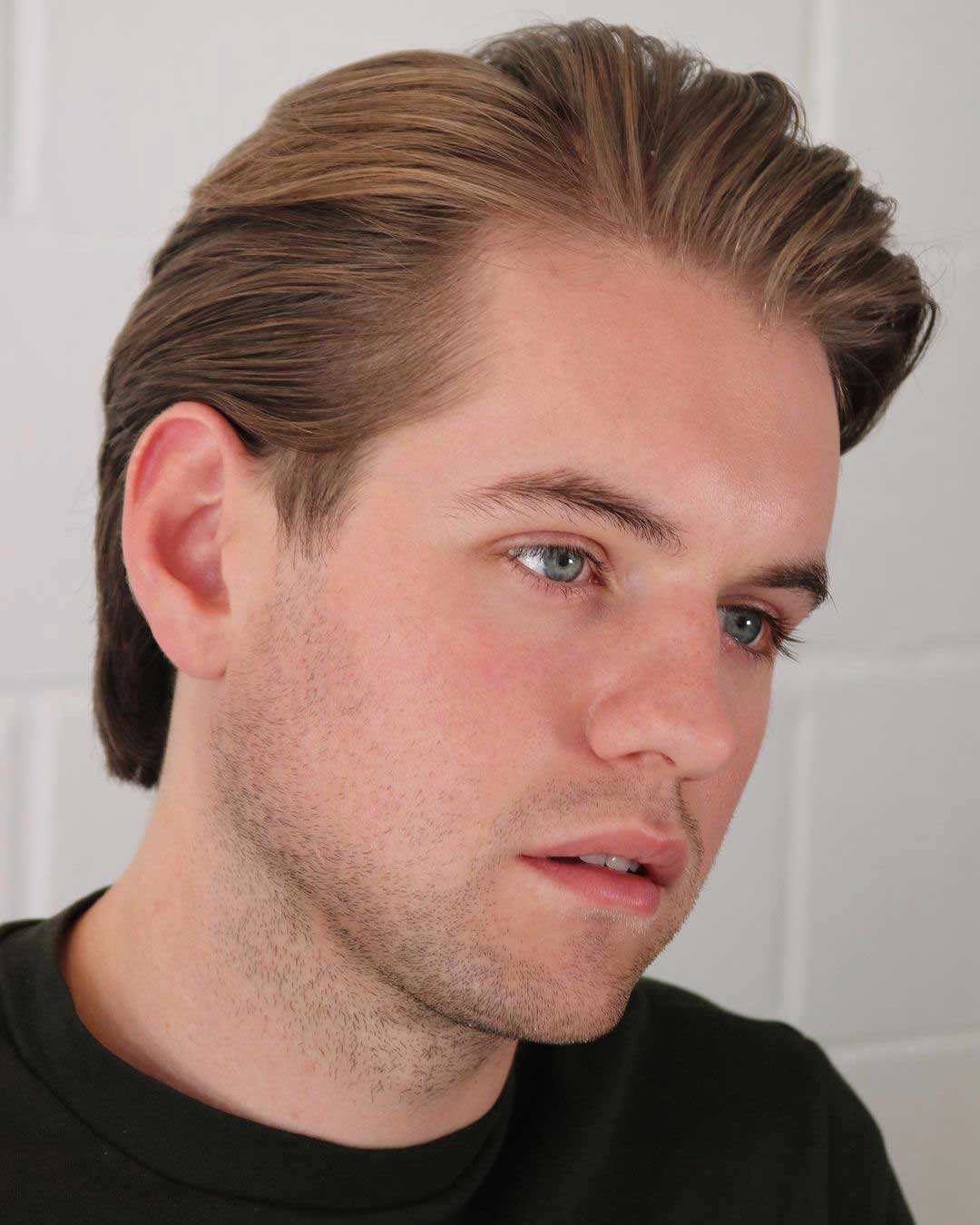 Low Fade Comb Over
If you have an oblong face, you might face challenges finding a hairstyle that doesn't accentuate your neck. A low fade strips the excess off the sides with a quick trim around your ears and gives you plenty of room to style your comb over.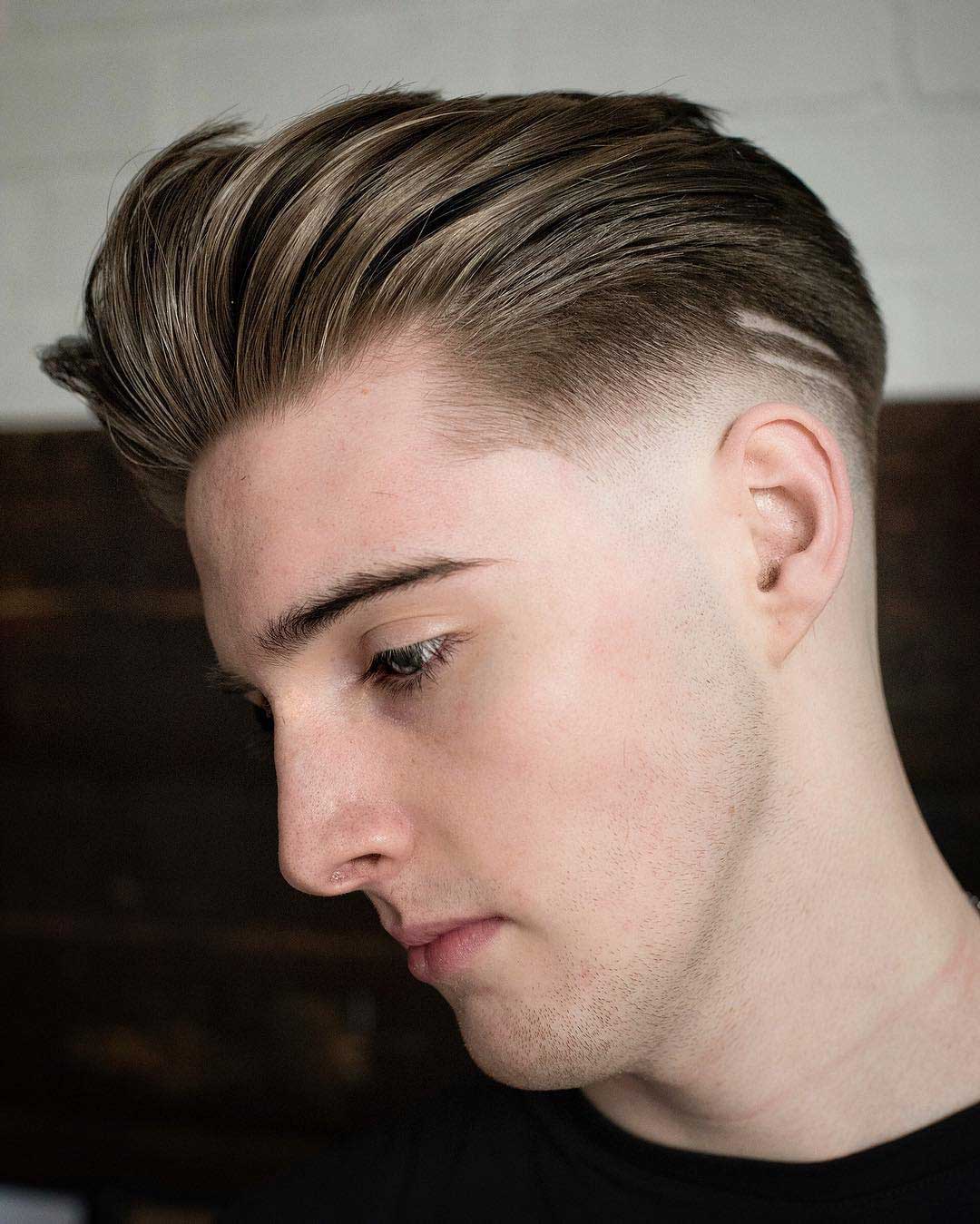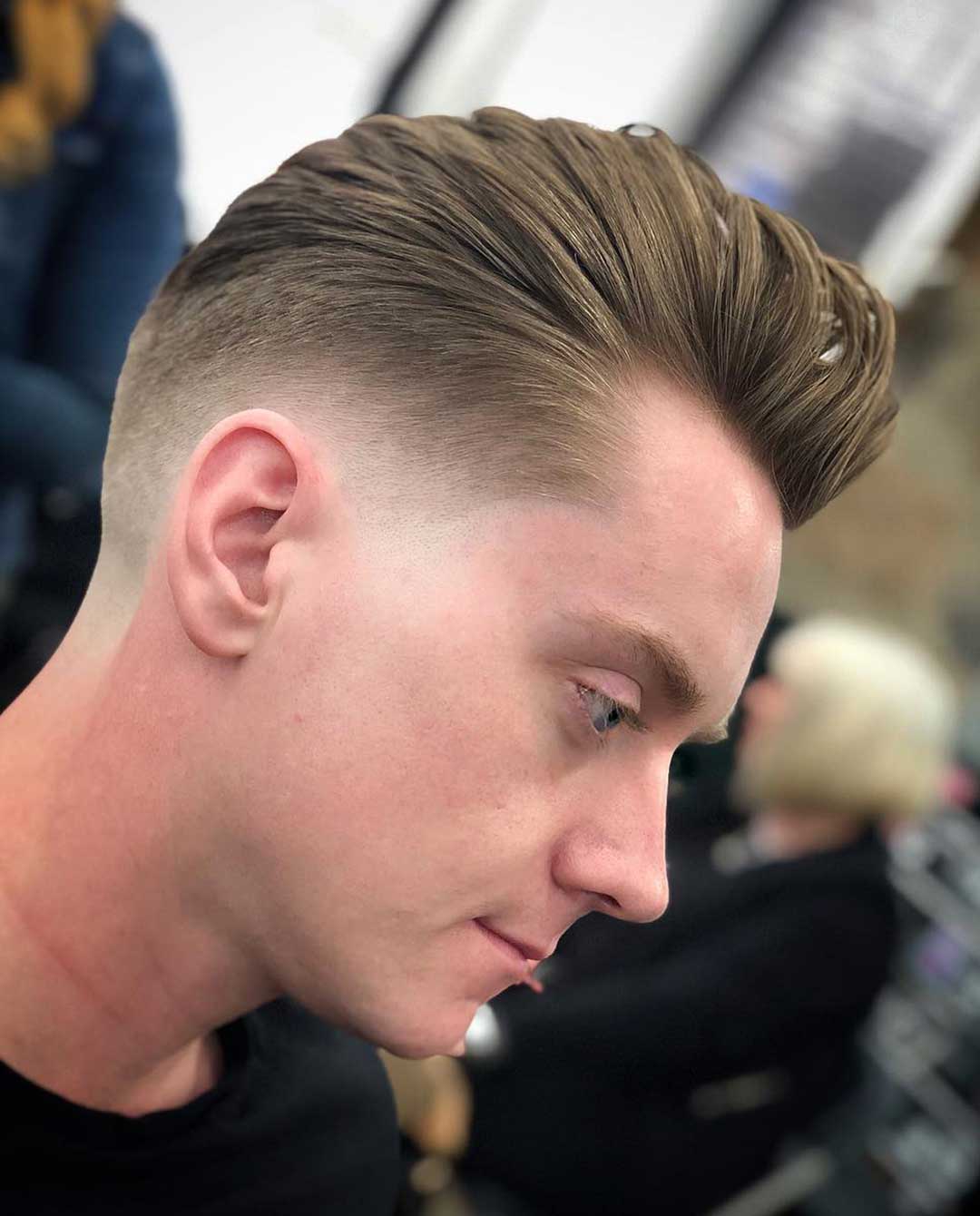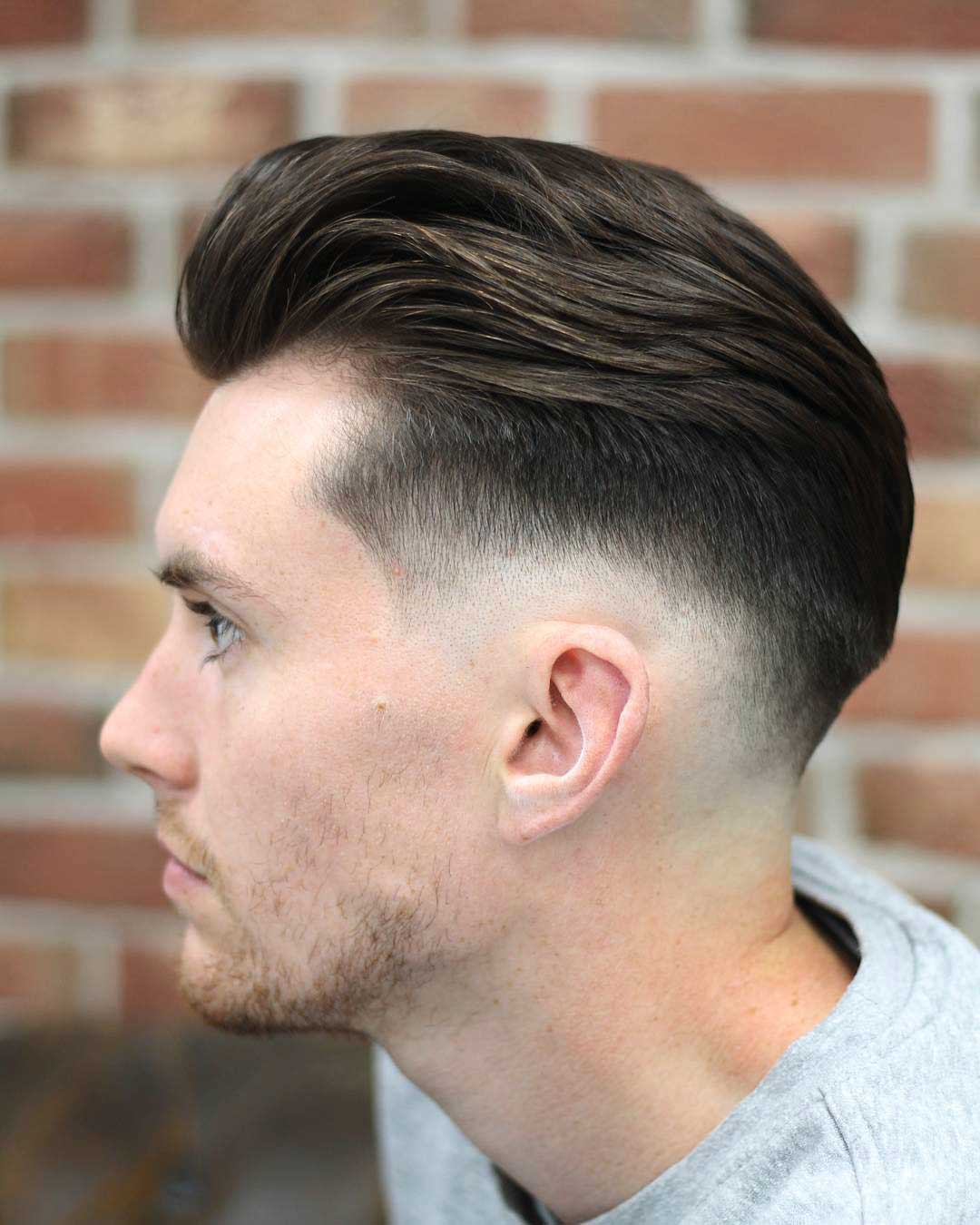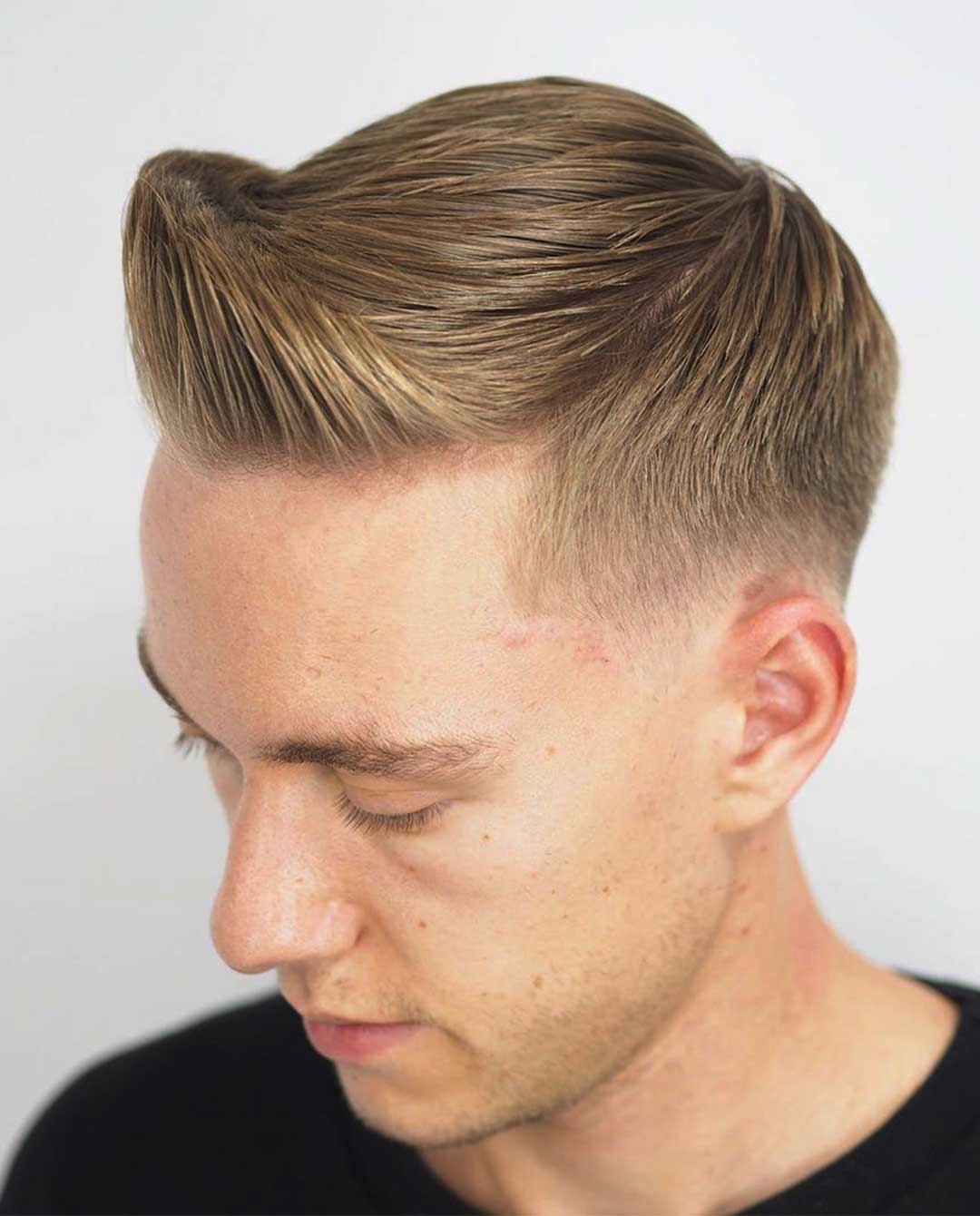 Mid Fade Comb Over
Once you graduate from a low fade around the ears to a medium fade at the eye line, your comb over should exude more of a subtle puff. The hair on top is where you'll want to bulk up the volume for an elegant lift. You may have to repeat using a brush and pomade a few times, but the results will be worth it.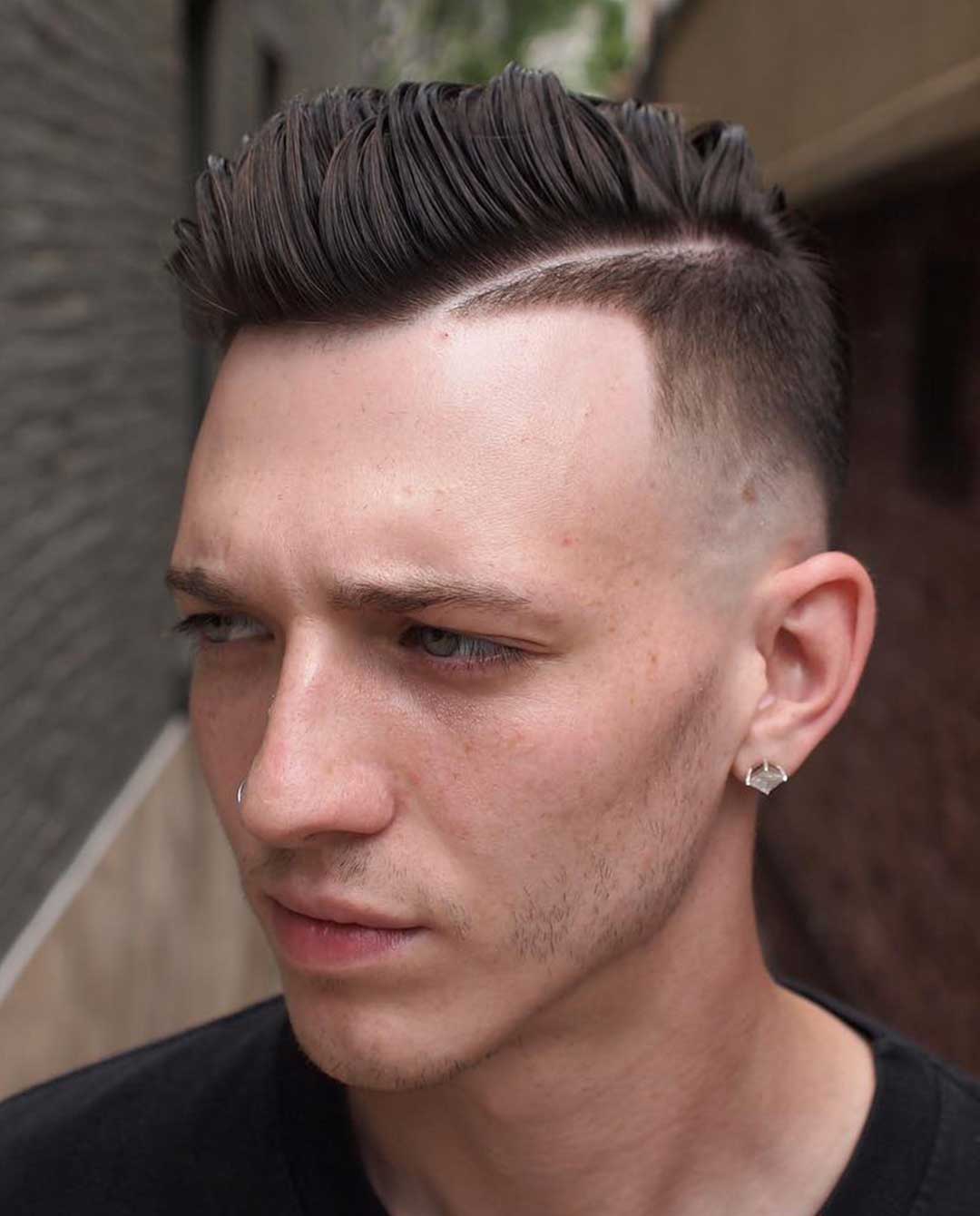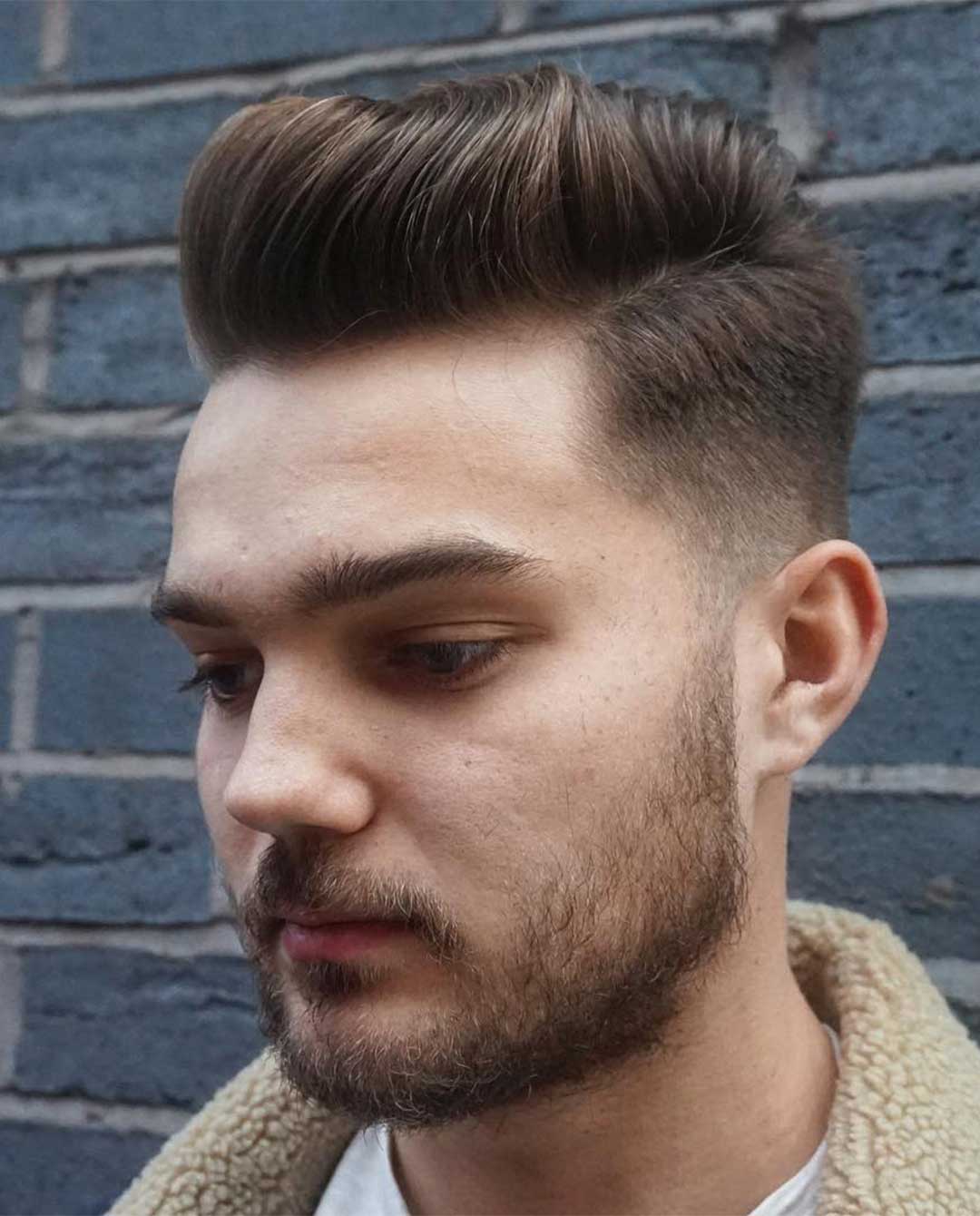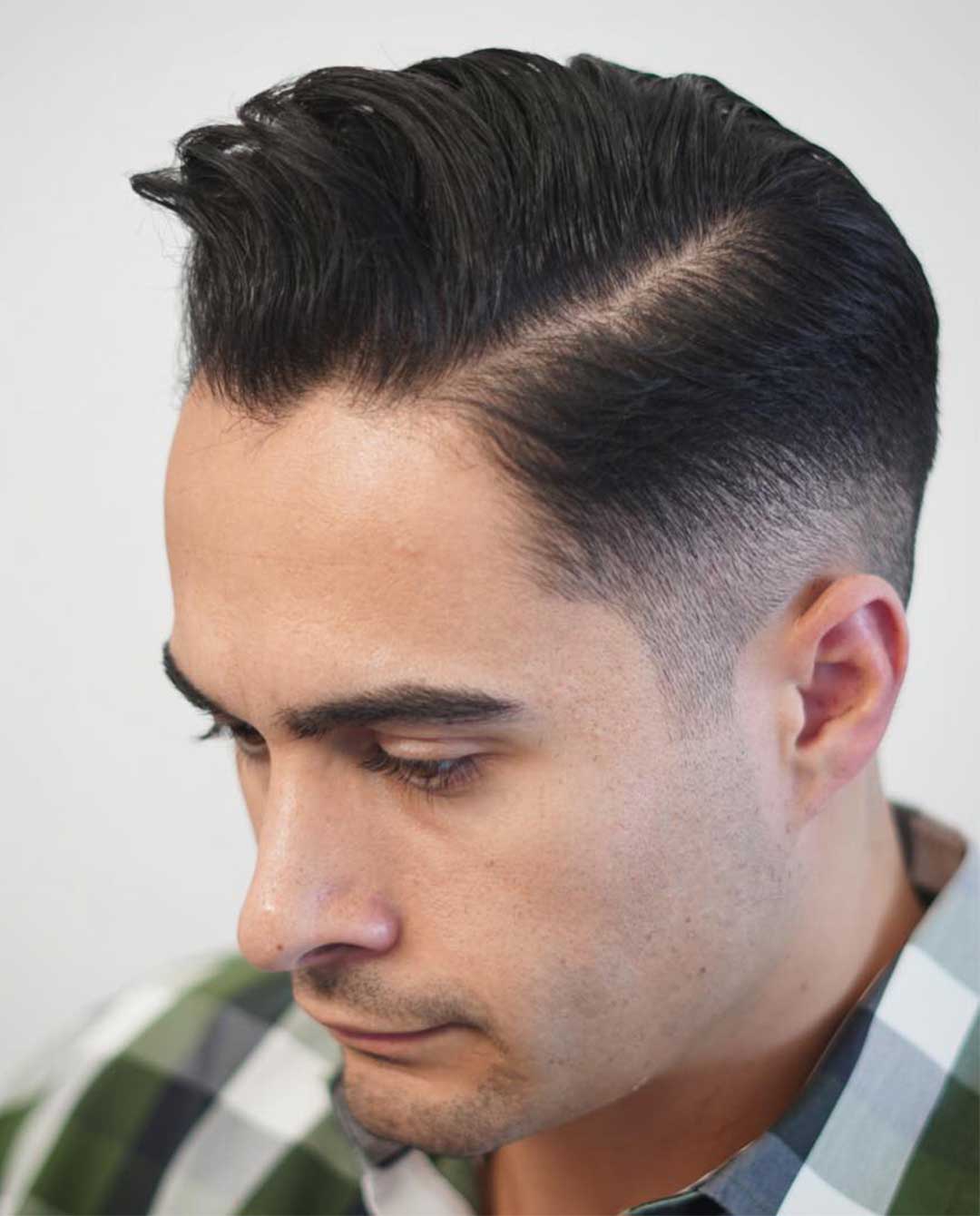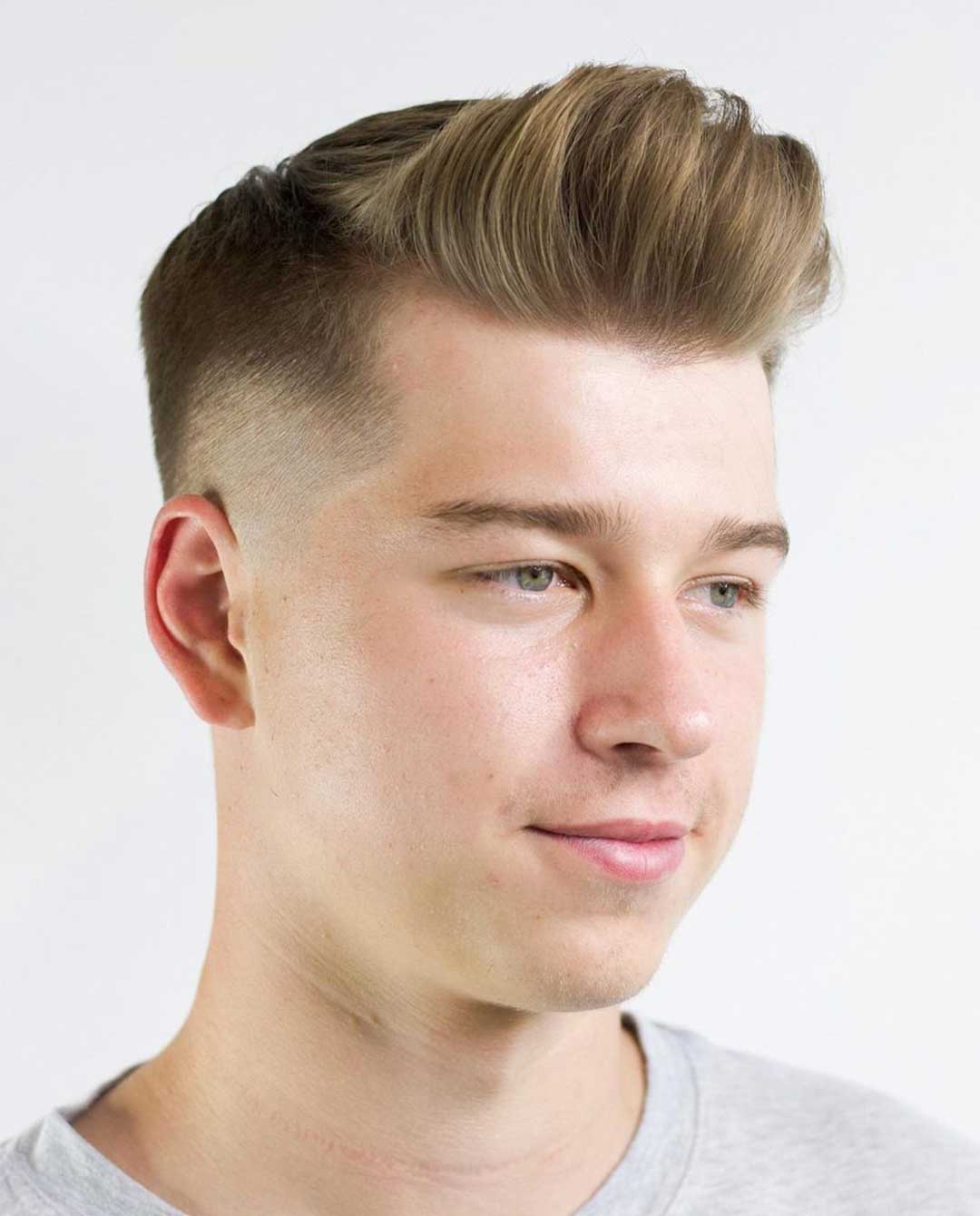 Skin Fade Comb Over
Skin fades seem ironic to pair with a comb over since the latter often covers a bald spot. However, this type of comb over fade works to elongate the neck and soften the features of a round face shape. If you've never tried a fade before, try a low skin fade first if a medium or high version seems too edgy.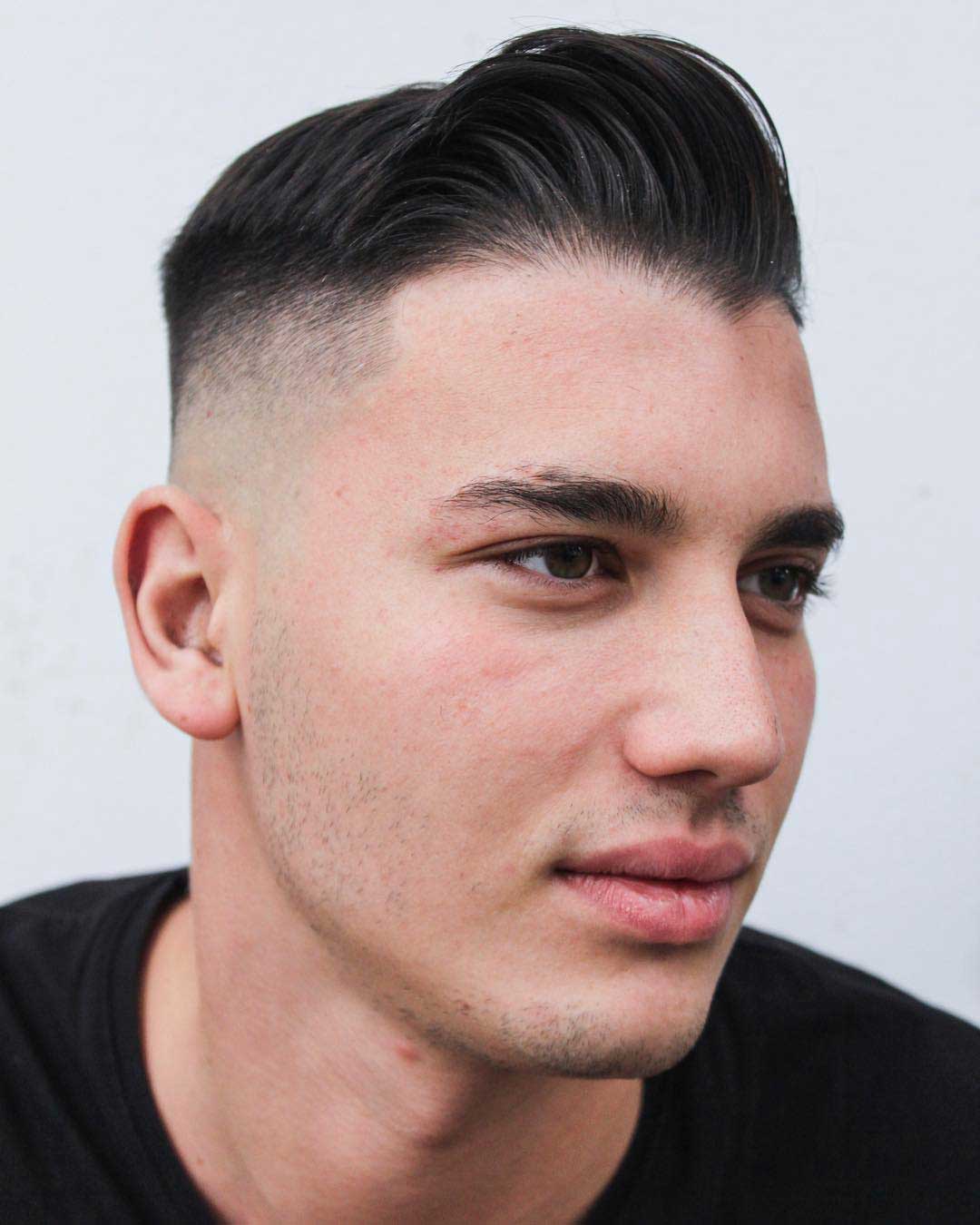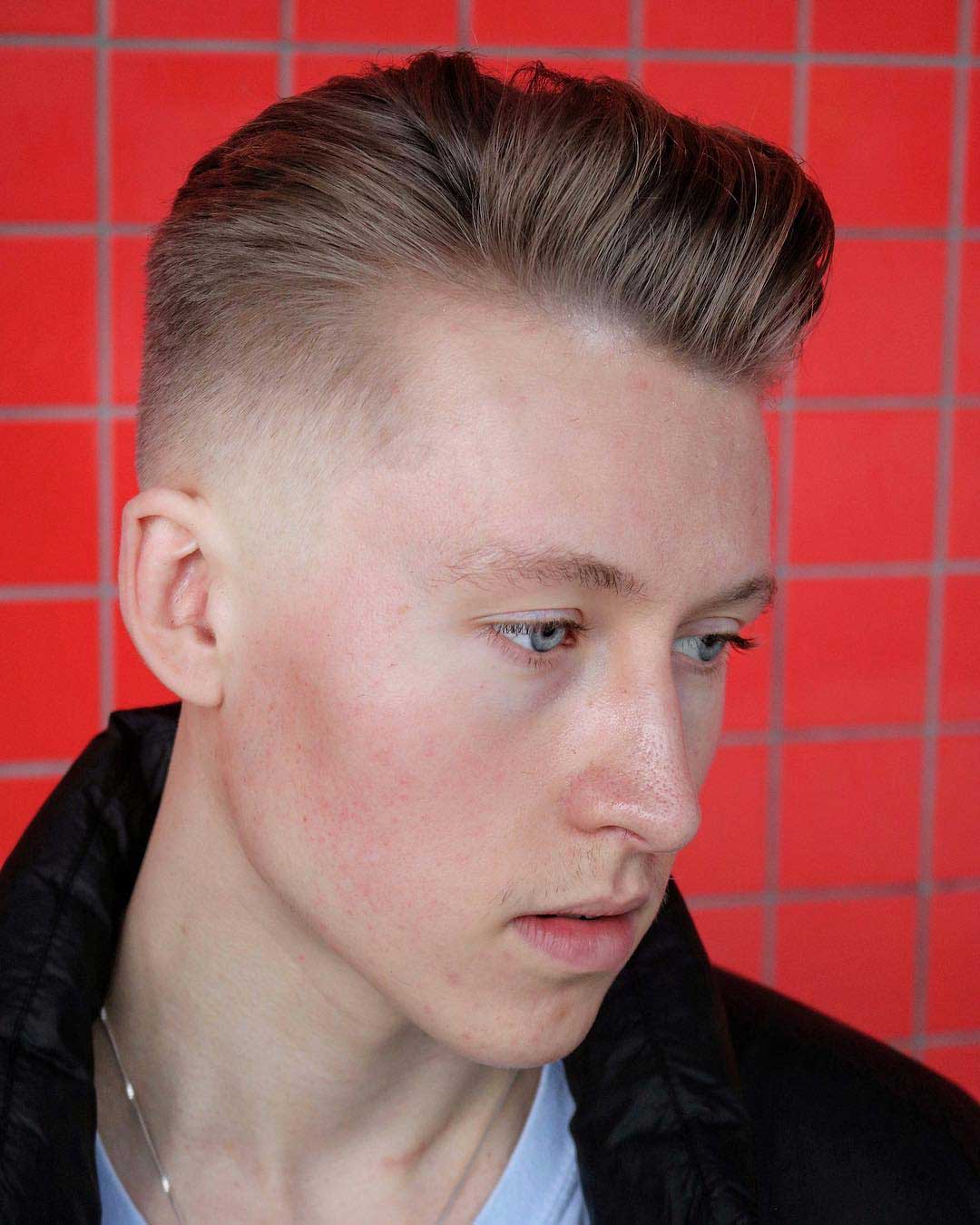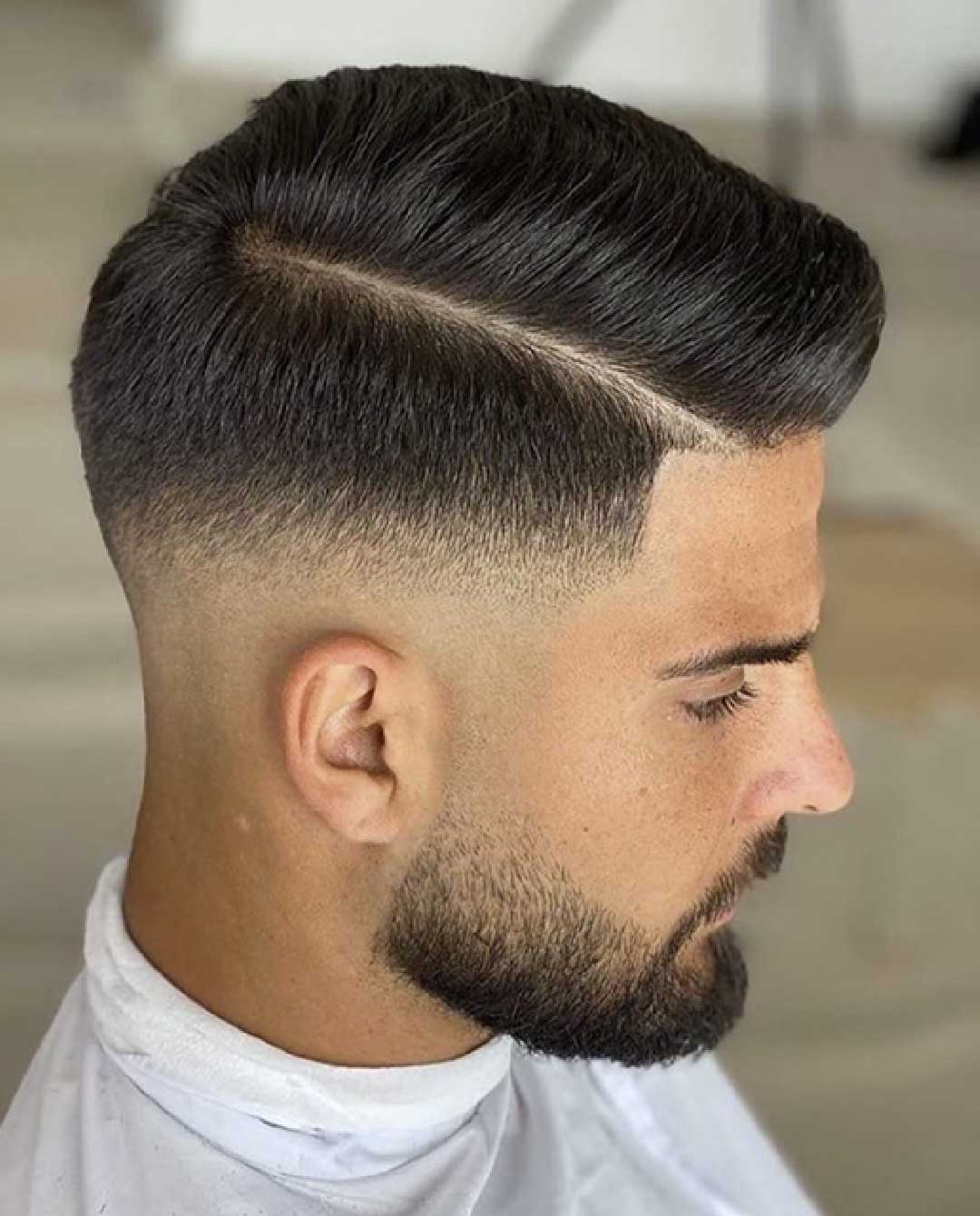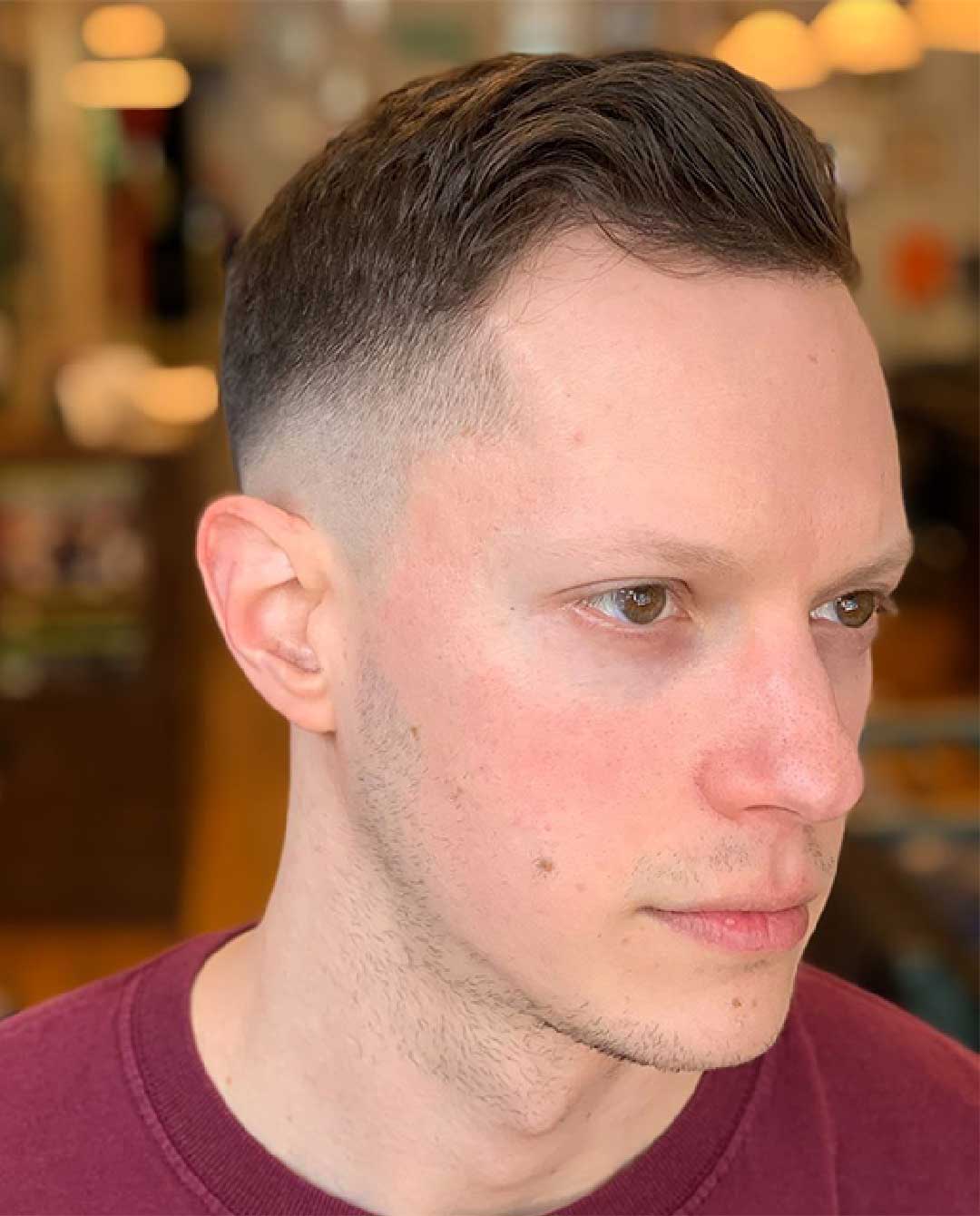 Short Comb Over Haircut
A short haircut is the right ticket if you have fine or thin hair. This straight-forward hairstyle will be less about making a splash and more about brushing your hair into a compelling "flip" that's not too low. Use a rounded brush to cultivate an eye-catching wave and let your personality shine.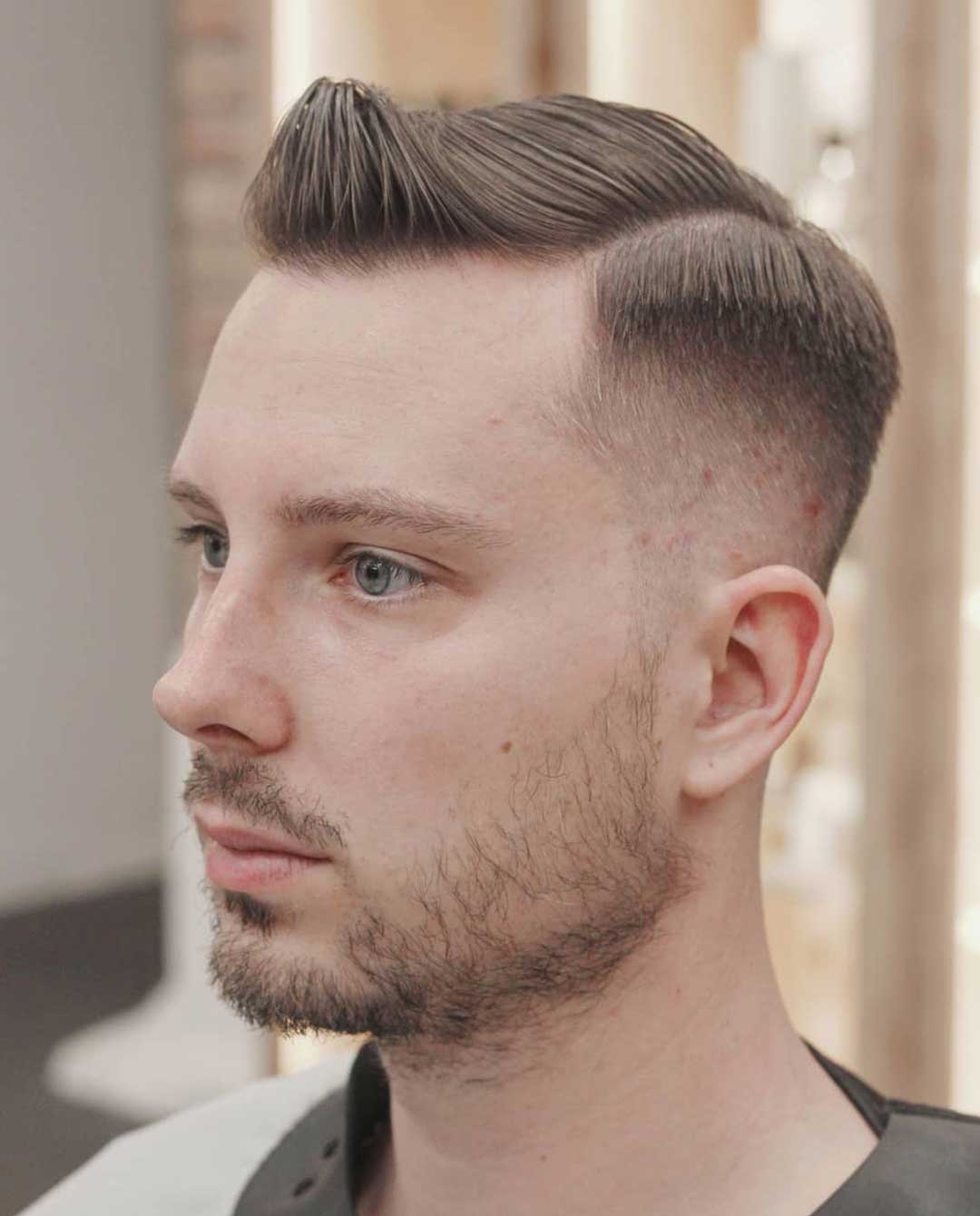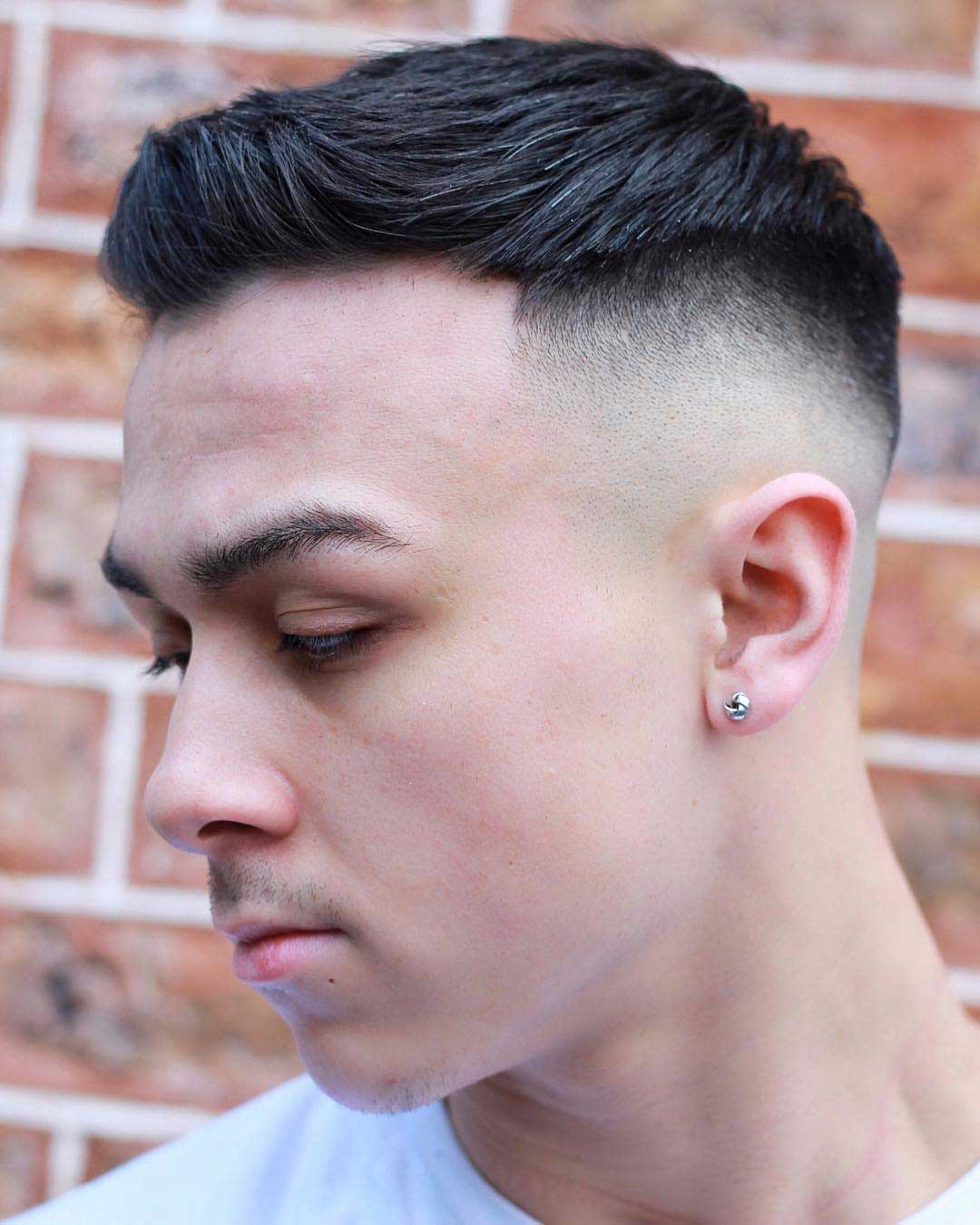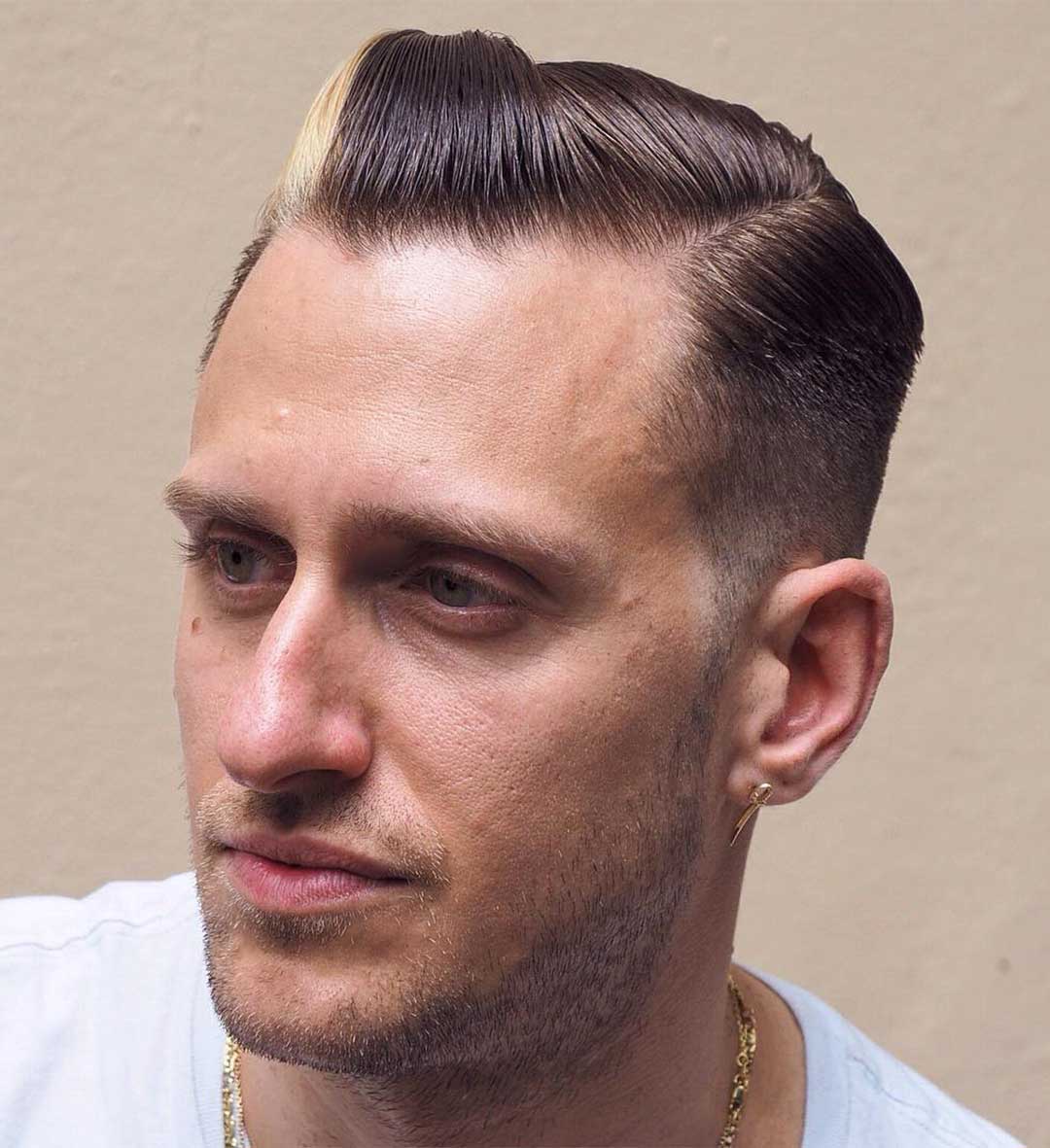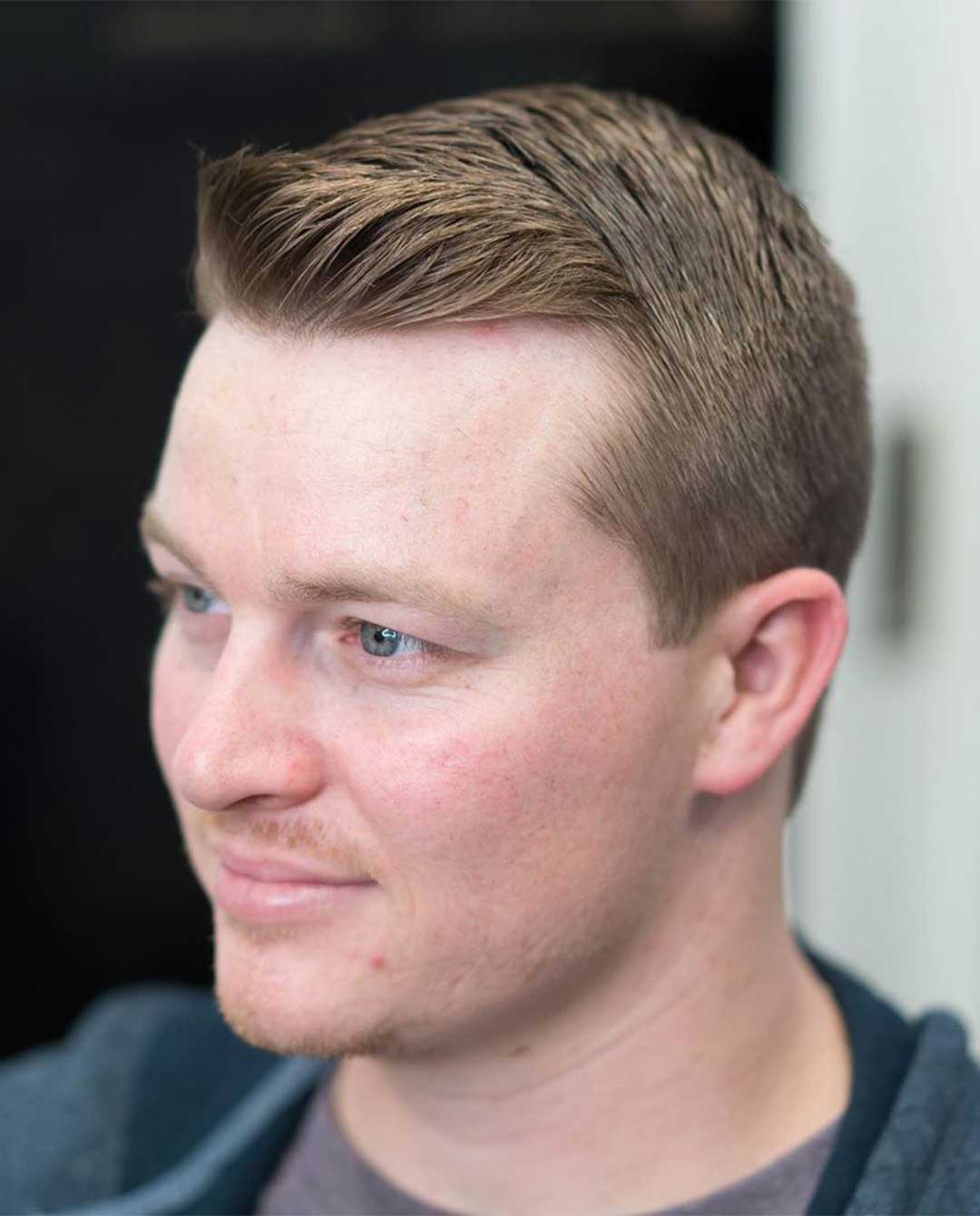 Undercut Comb Over
Undercut hairstyles serve as a no-nonsense militant foundation for a comb over. The underside of the haircut is concise like an undercut, but the hair on top adds a dapper exterior. This effective combination makes it office-friendly and trendy for casual wear.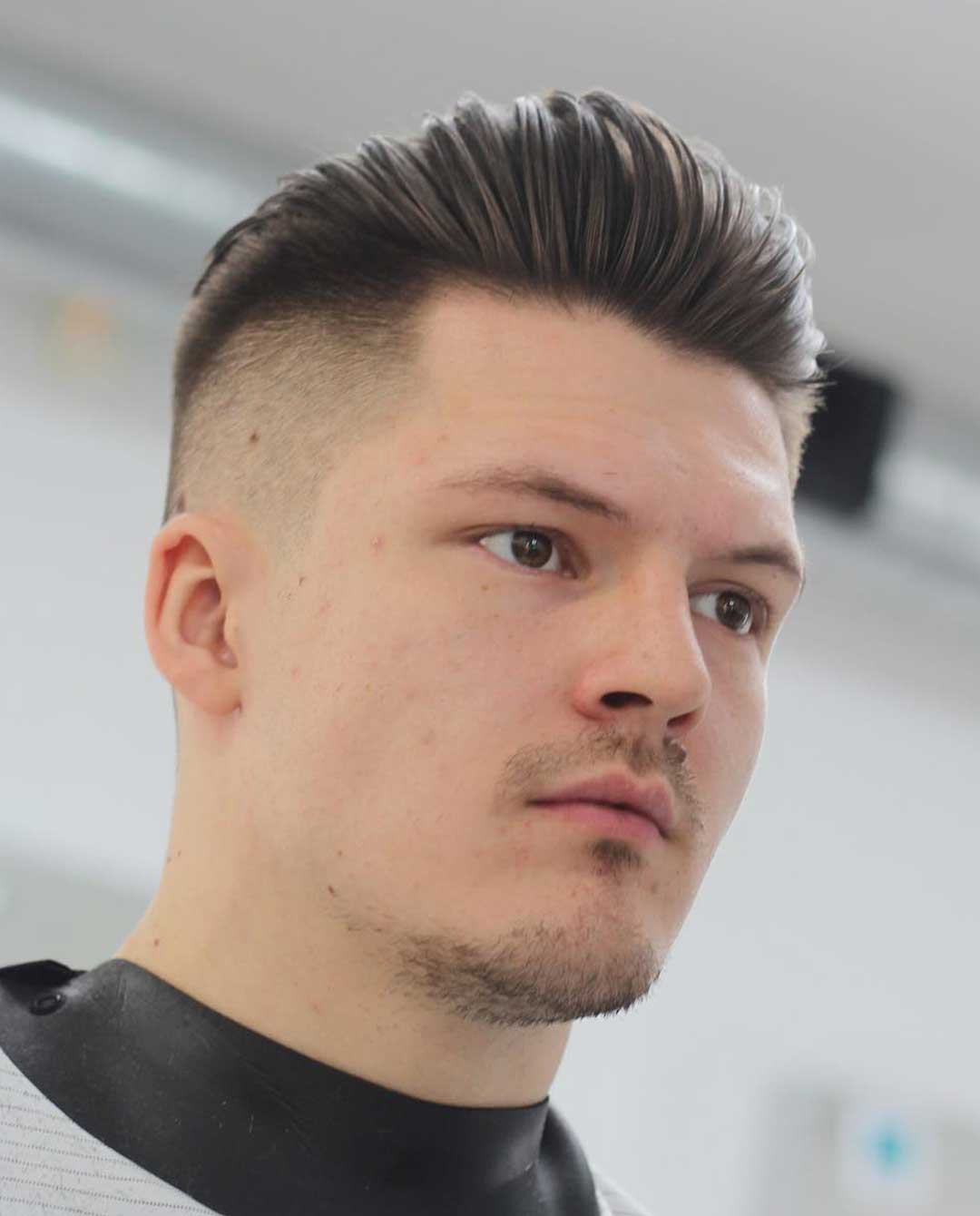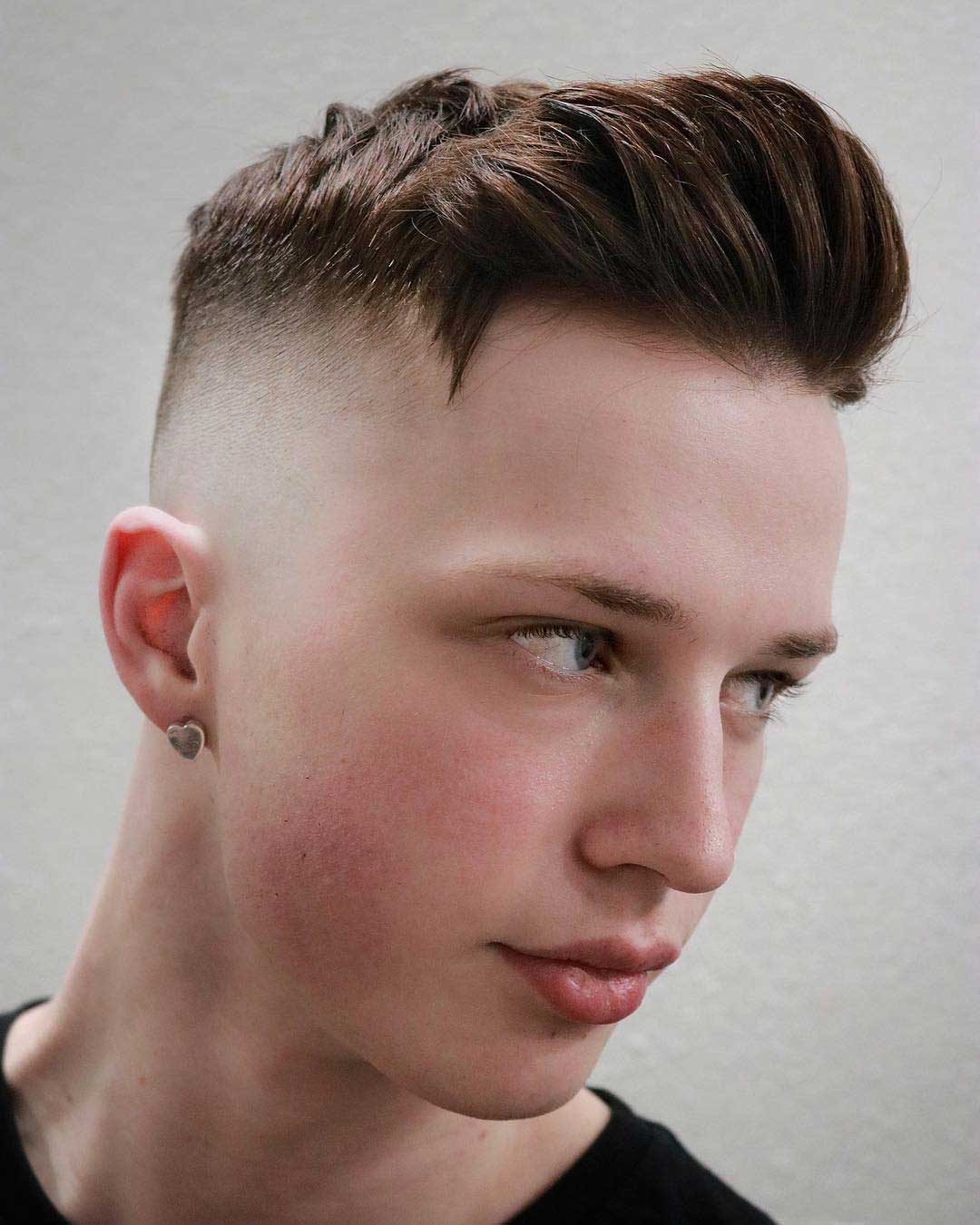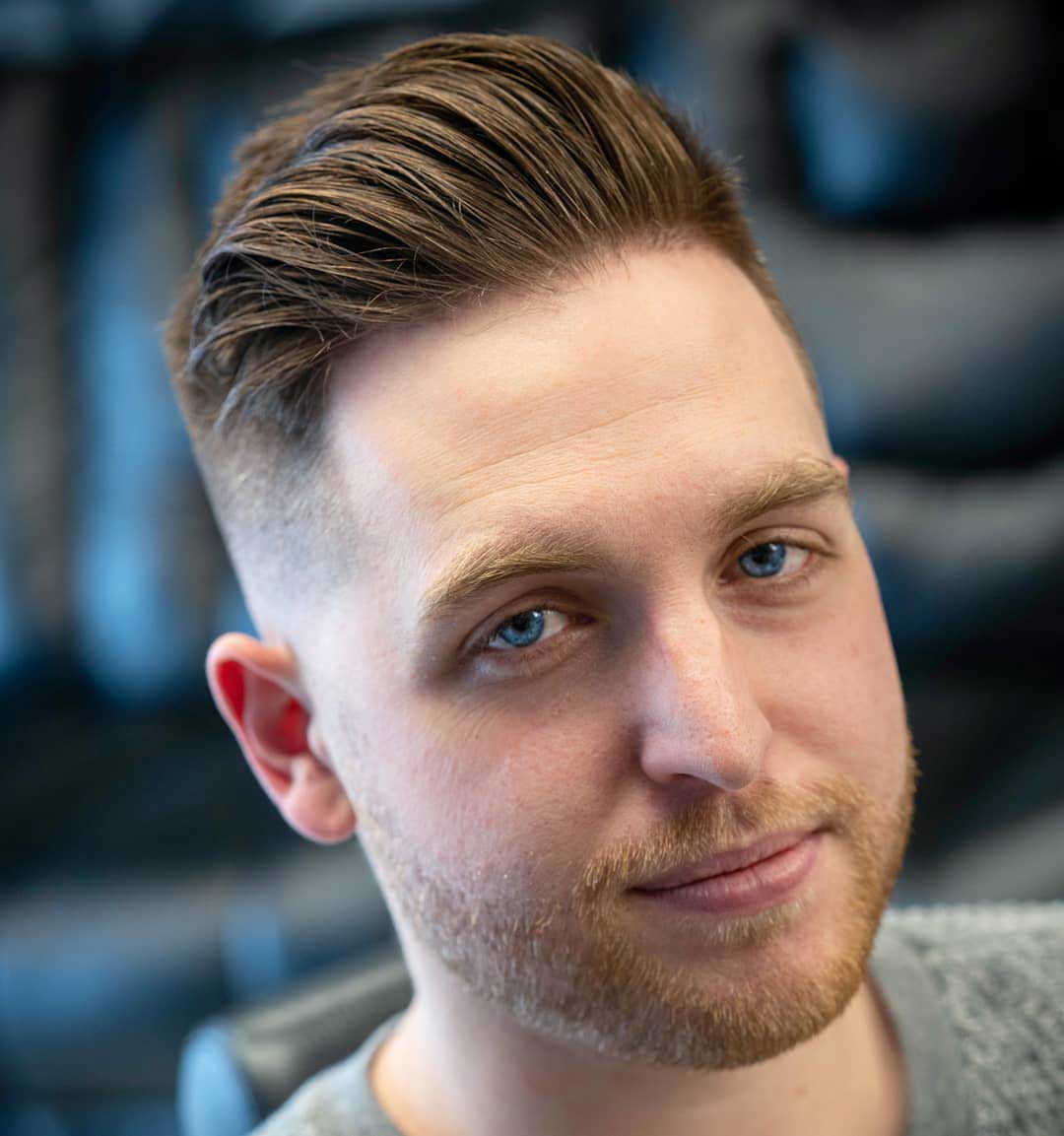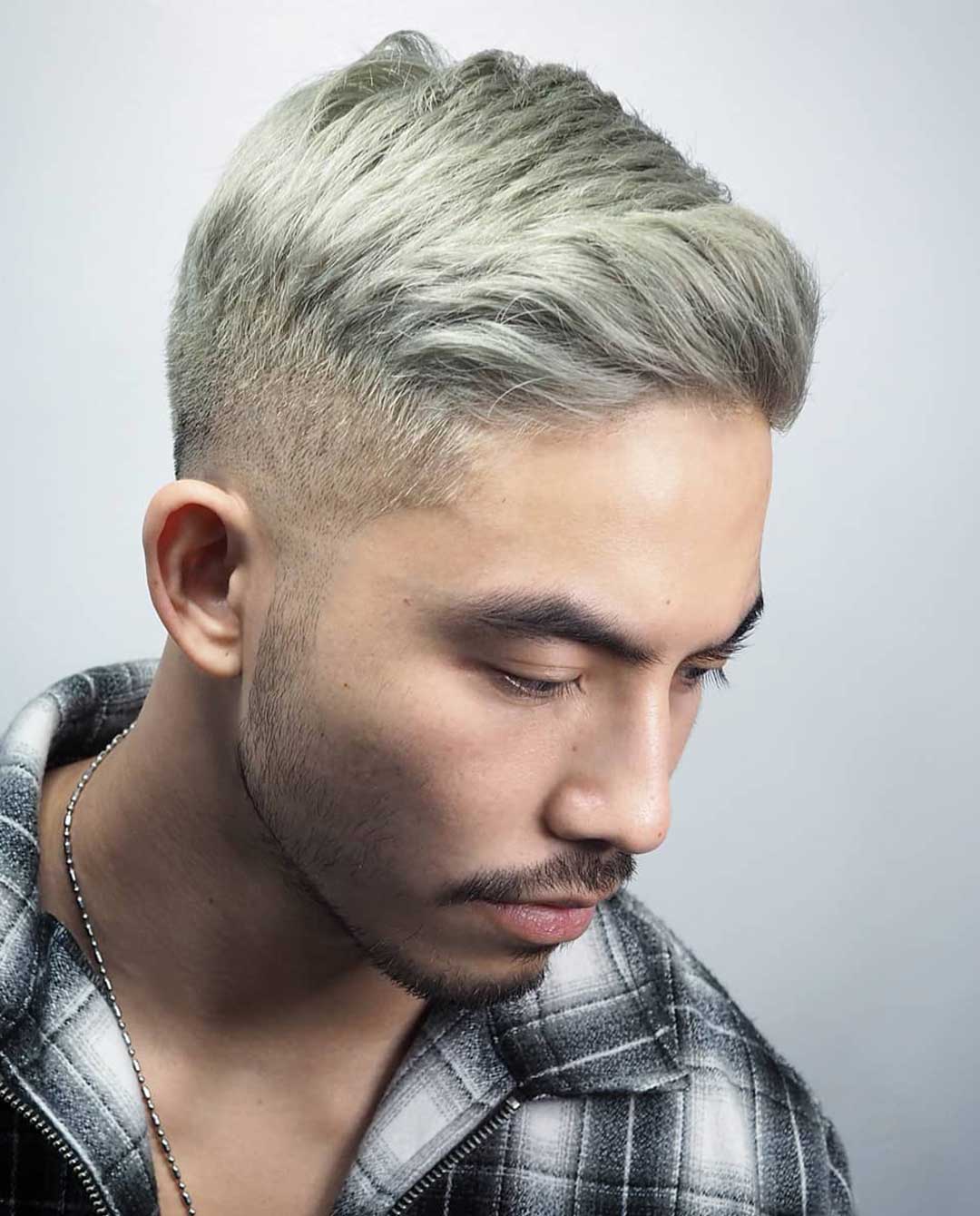 FAQ