Men's fade with part hairstyles has been popular since the 1940s. The side part hairstyle is clean, classy, and professional. If you want a classic look that is timeless and also modern, then a cut that combines a fade with a side part will do. Choose a versatile style that allows you to switch from office to play.
Check Out the Gallery Of Fade Haircuts with Part
#1 Pompadour with Side Part
Pompadour has always been a popular choice for men. You can't go wrong with this vintage style haircut. This shiny slick back Pompadour is reminiscent of the '50s. So to get this look, simply add some hair product to your newly washed hair. Comb to the side or back before air drying.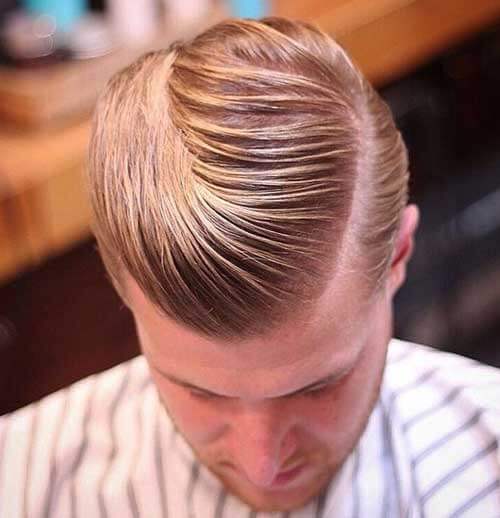 #2 Side Quiff with Taper Low Fade
Quiffs come in different forms. This one is combed to the side and not too high. The side part gives the haircut more structure, and the taper fade makes it perfect for formal or informal occasions.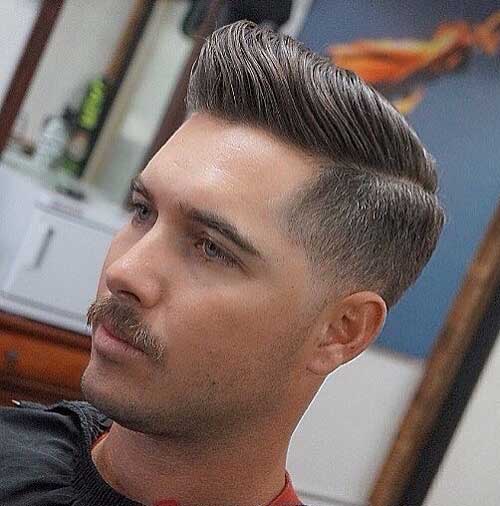 #3 Textured Quiff with Hard Part
If your hair has natural texture or curls, then a short length haircut like this will be ideal for you. Keep your hair length between 2-3 inches and comb forward to create a quiff. Add some texturizer to emphasize your curls.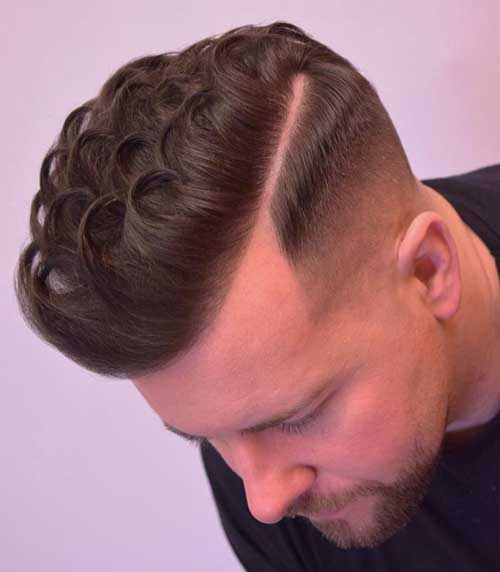 #4 Textured Mid Bald Fade with Side Part
Pull emphasis to your wavy or curly hair by creating a fade with a part that is pronounced. To achieve this side part, find where your hair naturally shifts left and right, and comb into place while the hair is still wet. This style fades to a bald cut on the short side and curly on the longer part. It's quite a unique look that is still appropriate for the workplace.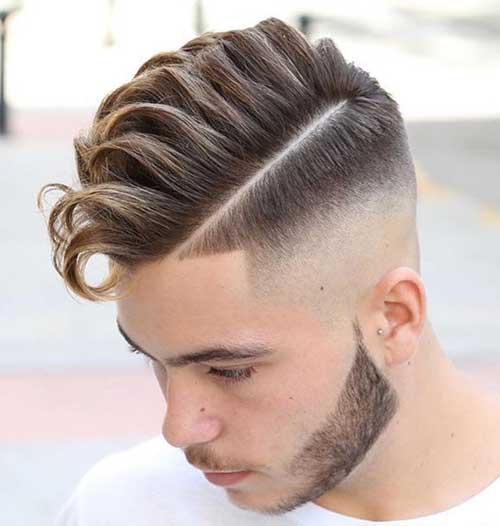 #5 Slick Pompadour with High Fade
The pompadour can be the best choice for thinning hair and works for every man old or young. Update the traditional back-combed-pompadour with a trendy side part for an added touch of drama. You don't need a lot of hair product — too much might make the hair look thinner. Just style into place and spray on some medium hold product to get this look.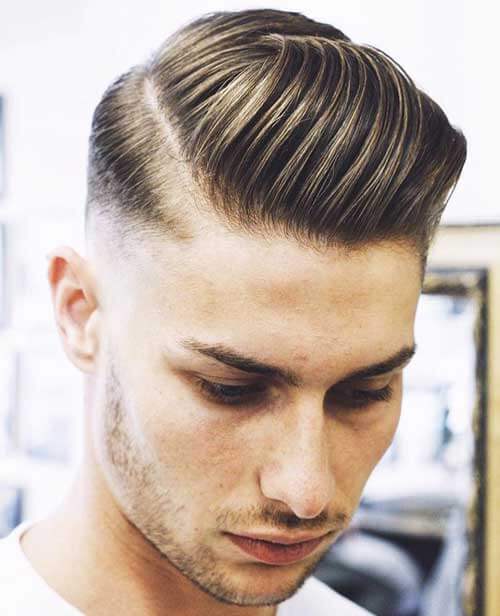 #6 Side Comb Hair with Mid Bald Fade
A side comb hairstyle is another way to tackle thinning hair. Side swept hair makes hair look fuller and is also stylish. In the picture, the model created a pompadour with a side part. This style requires some medium hold gel to keep it upright all through the day.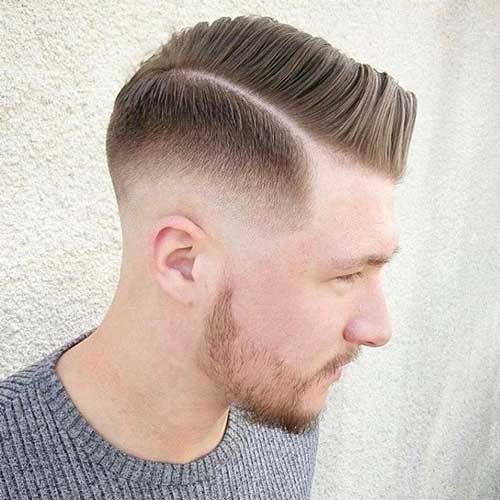 #7 High Fade with Side Part
This high fade haircut is a trendy side part hairstyle for men. The hair at the top is combed in two directions and gives it the appearance of a side combed quiff. The hair has a slick look and will require some hair pomade to keep it looking sophisticated. Slicked styles are a great way to spice up a regular haircut and add some polished flair to your style.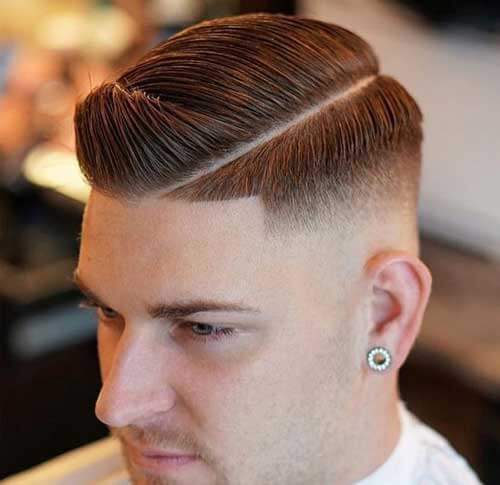 #8 Quiff and Fade with Part
Combining a pompadour hairstyle and this quiff with a side part is a crisp, modern and classy version of this standard haircut. The ultimate side combed quiff and can be achieved with short hair and some medium hold products. This look will suit any man and is perfect for any occasion. This hairstyle can be achieved at home as a fashionable staple by simply combing the front of your hair forward and comb back in any direction you choose.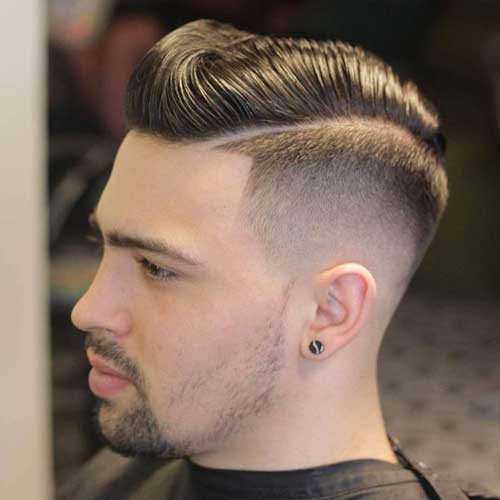 #9 Long Side Comb Hair with Side Part
The long side comb hairstyle works for medium to long hair. The haircut is perfect for men who can pull off tousled looks. Be sure to use a holding spray before drying your hair. Run your fingers through to give it a bit of texture. For a more refined finish, apply some texturizer and then comb or brush through with a wide-tooth comb.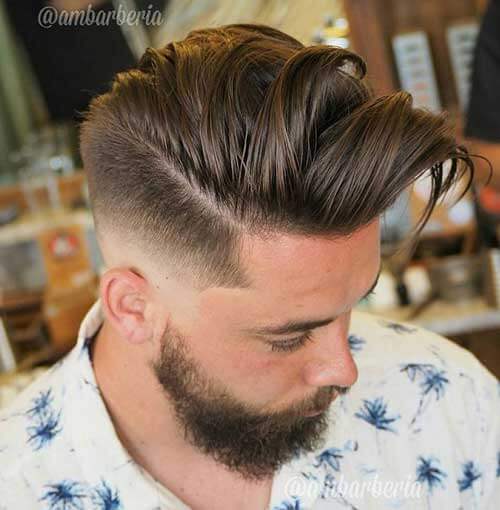 #10 Taper Fade with Side Swept Hair
A clean hair cut with fade and part on the side is perfect for work and play. Ideal for professional men or young men who are fashionable. You will need some light hold product to keep this hairstyle looking dapper all day.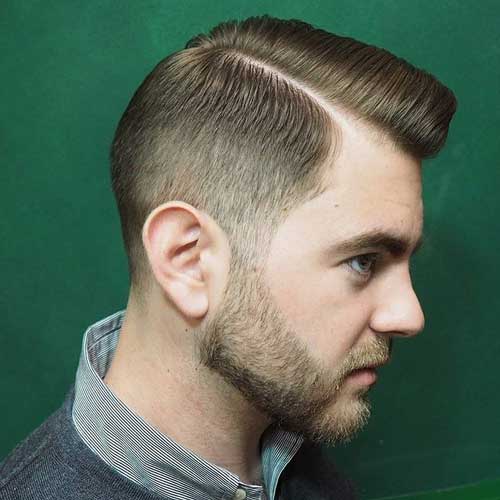 #11 Clean Drop Fade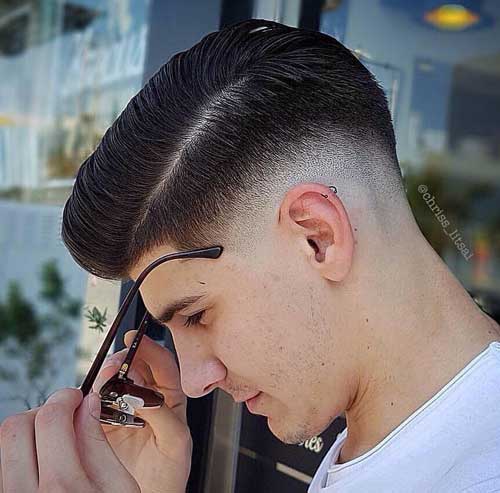 #12 Wavy Hair with Part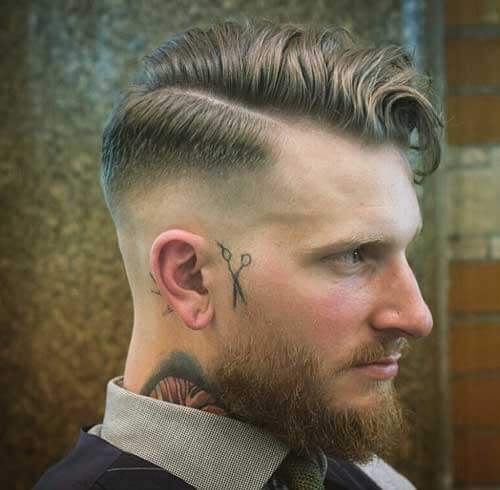 #13 Slick Back Comb Over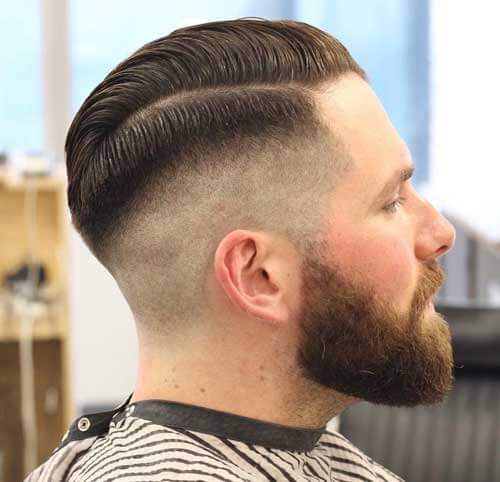 #14 Taper Fade Side Part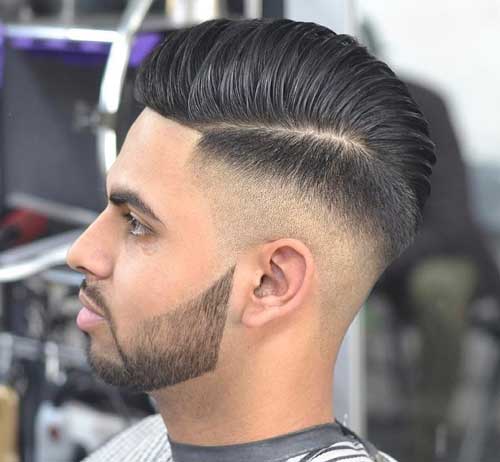 #15 Deep Parted Quiff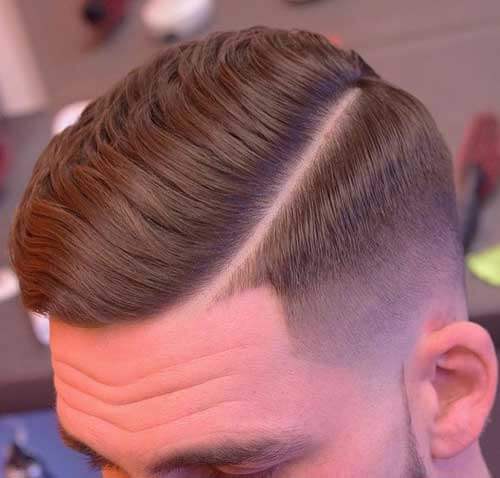 #16 Skin Fade Pompadour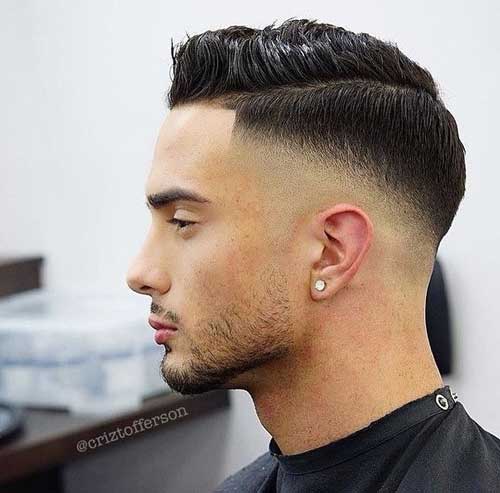 #17 High Drop Fade Haircut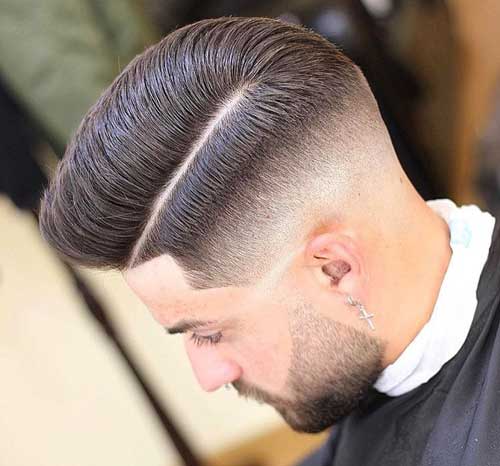 #18 Highlighted Comb Over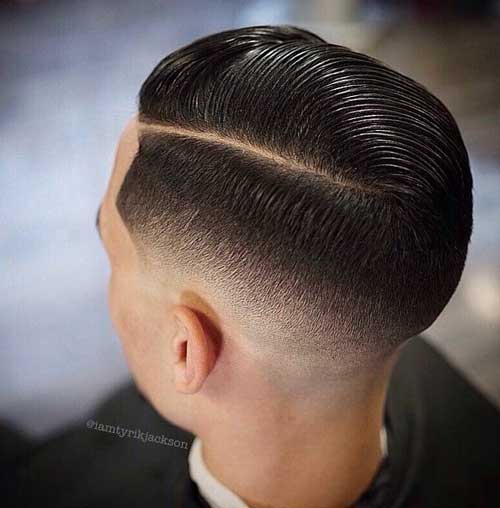 #19 Standout Pompadour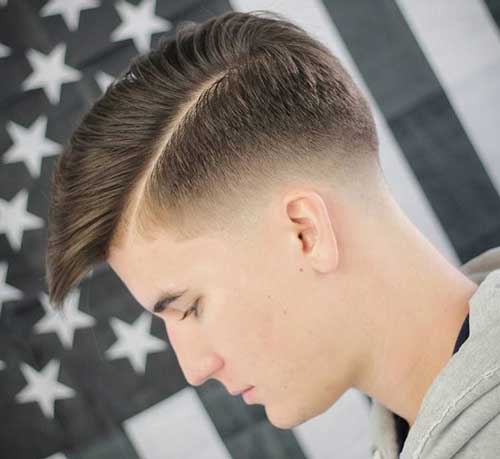 #20 Modern Side Part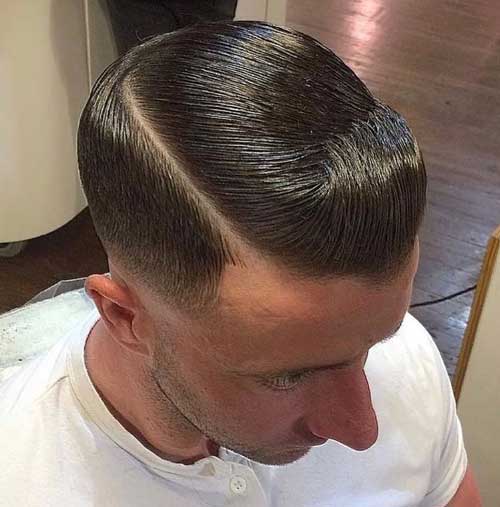 #21 Pompadour Fade with Part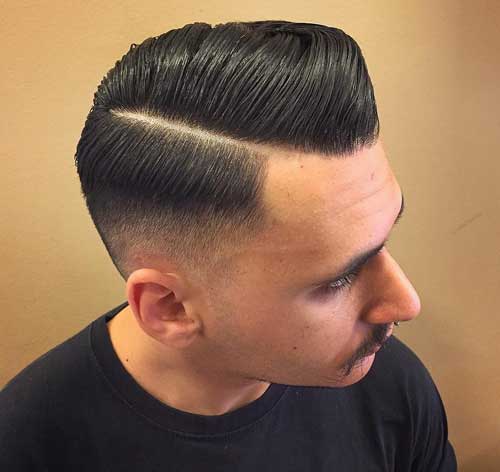 #22 Temple Fade Quiff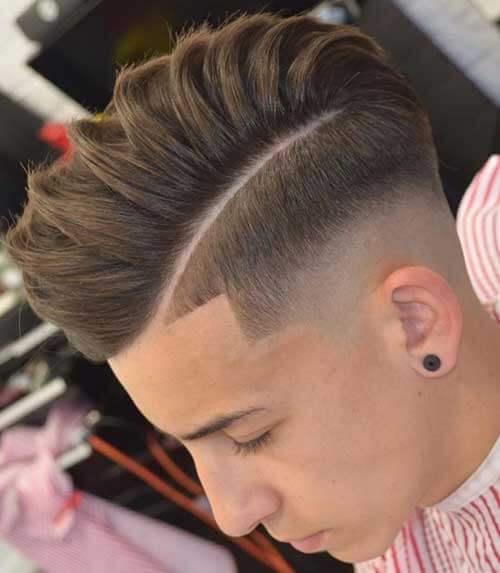 #23 Solid Widow Peak Haircut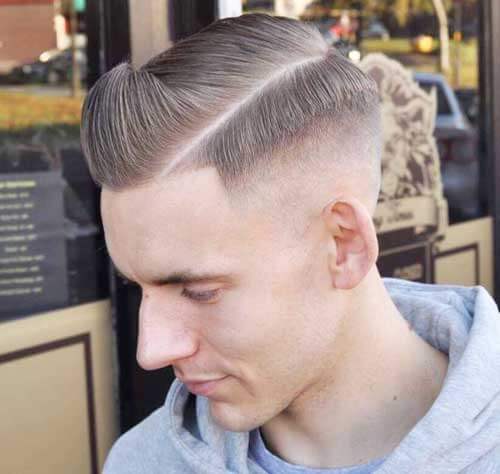 #24 Low Fade Comb Over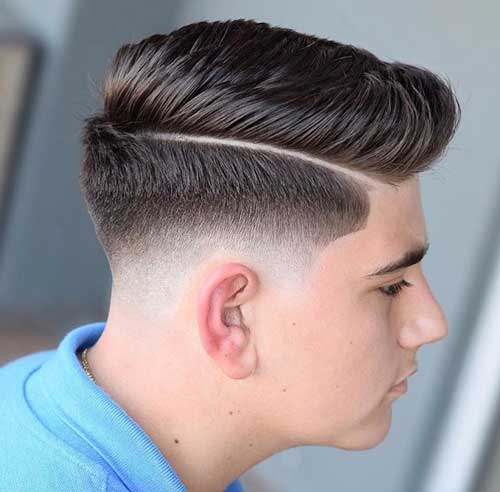 #25 Comb Over with Beard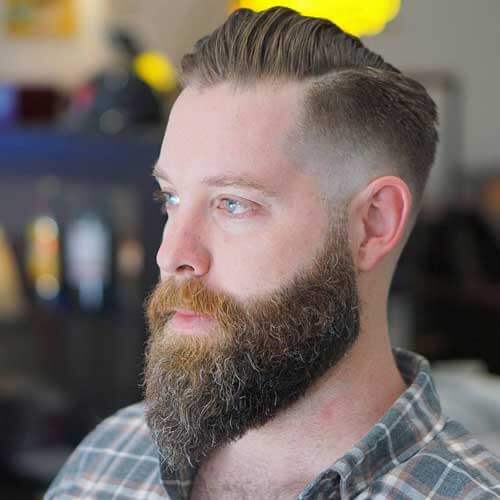 #26 Deep Parted Pompadour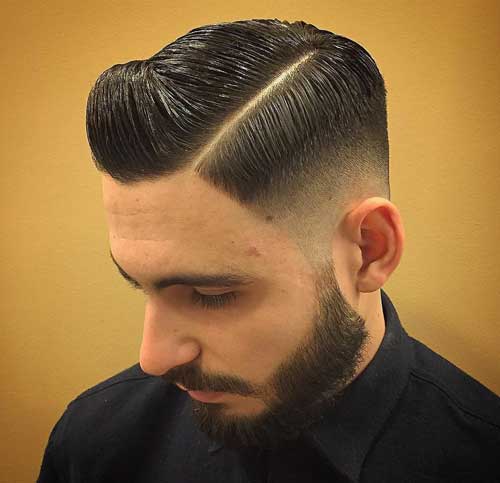 #27 Fade with Part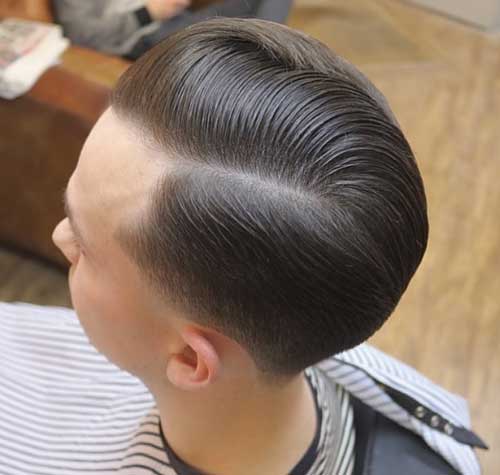 #28 Taper Fade with Slicked Part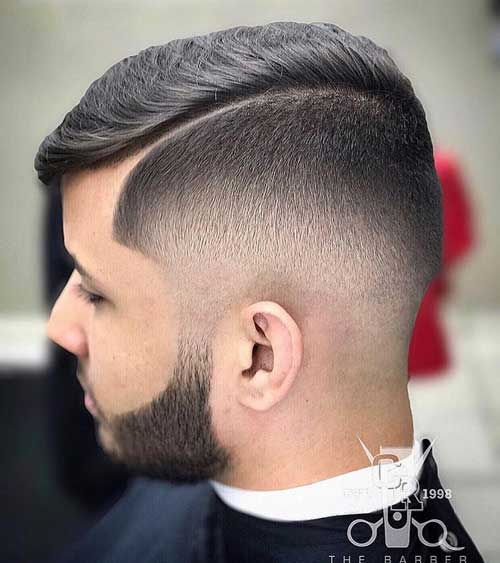 #29 Textured Quiff with Drop Fade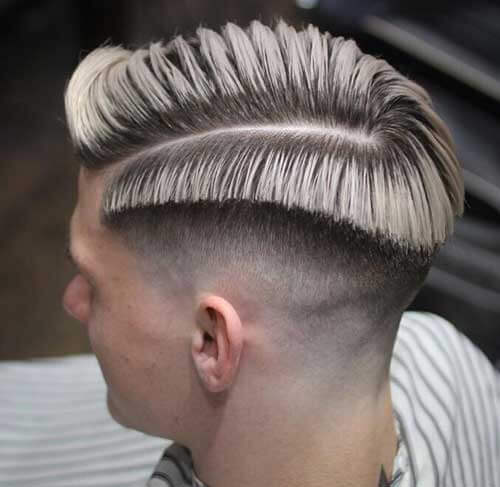 #30 Side Swept Haircut