The Ivy League haircut is a classic and sophisticated hairstyle that will never go out of fashion. It has been around for a long time and was very popular in the 40s and 50s. Today, it has made a comeback and appears in different modern variations. Celebs like Ryan Gosling, Ryan Reynolds, and George Clooney love this dapper hairstyle.
Also called the Princeton haircut or the Harvard clip, you can tell from its pseudos that it is ultra-clean and professional-looking hair. The Ivy League haircut has a modern and youthful look and mixes the classic crew cut and a side part. If you are thinking of wearing this classic haircut, below are the different variations you can try.
#1 Ivy League Tight Sides
Tight Sides Ivy League is a cross between a crew cut. The sides are short, and there is enough hair at the top to style as you please. If you want a textured look with the haircut, tell your stylist to stick with the scissors. Take a picture with you for inspiration to ensure that you get the style you want.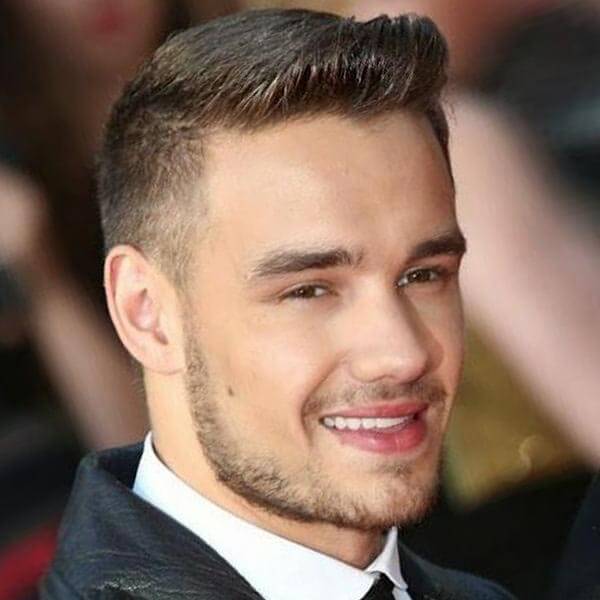 #2 Short Pompadour and Mid Fade
Pompadour, or the Pomp as many barbers call it, is trendy, especially when it has an Ivy League touch. This image shows short pomp with its signature fade and short sides. A generous amount of gel or pomade is required when creating this classic pompadour variation.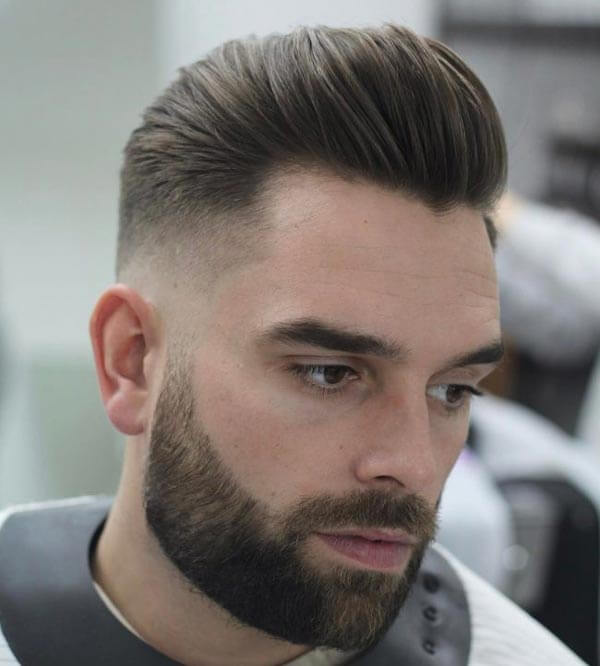 #3 Ivy League Short Side Swept
This is one of the most traditional hairstyles for men. It is simple to style; create a side part with your hair laying flat and slicked to the side. You can use a pomade or gel to style the hair in place.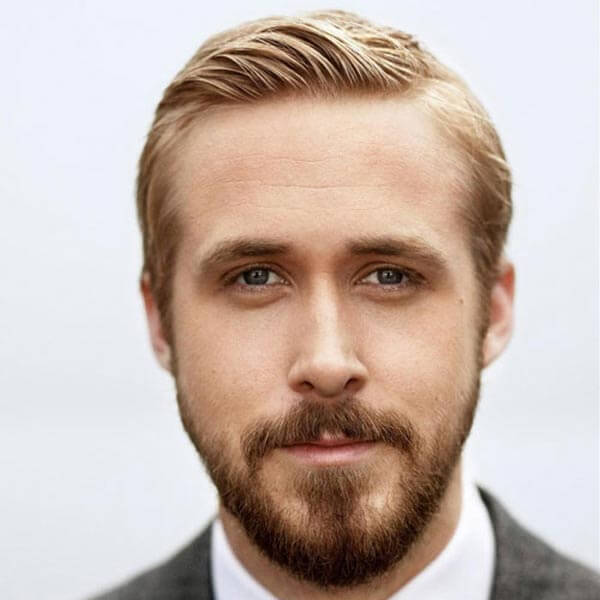 #4 Tapered Brushed Up Haircut
An Ivy League brushed up haircut is defined by full, thick hair and looks like it is brushed straight up. In this picture, the sides of the hair are faded to bring emphasis to the top. To avoid floppy hair, choose a length that is 2-4 inches long. Any shorter and it will look messy, and if it is too long, it will flop over easily and will require too much hair product.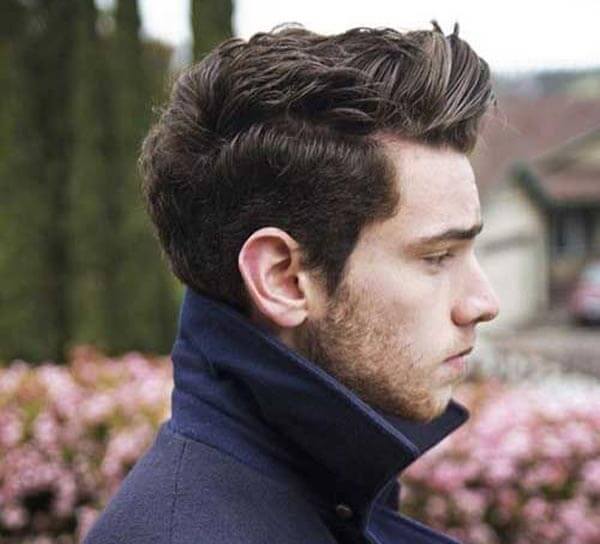 #5 Tamed Ivy League Curls
Wondering what to do with your long curls? Any hair type can work with an Ivy League cut. To achieve a curly look, create a side part, and sweep your curls to the side. Try to keep the length in check because if your bangs are too long, you will miss out on the Ivy League look altogether.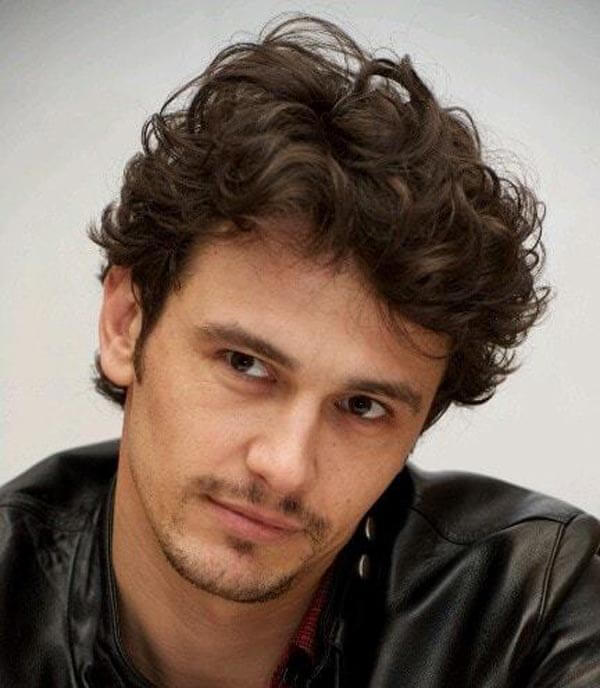 #6 Quiff with Side Part
The side part is one of the main features of a classic Ivy League cut, and when combined with a quiff, it will give you a sleek vintage look. A famous quiff is a safe option if you want a modern, neat look. To style, apply some pomade to your damp hair, then blow-dry the hair to keep the volume in place. Use a large bristle comb when drying the front of your hair to achieve the iconic shape of the Ivy League quiff.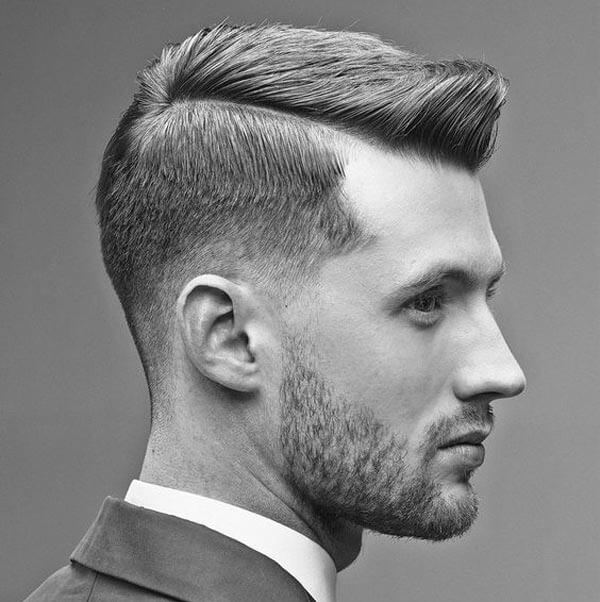 #7 Artfully Messy Ivy League Style
For men with a full head of hair, this style will work to perfection. An artfully messy style that looks almost side swept is a great look for those with short spiky hair.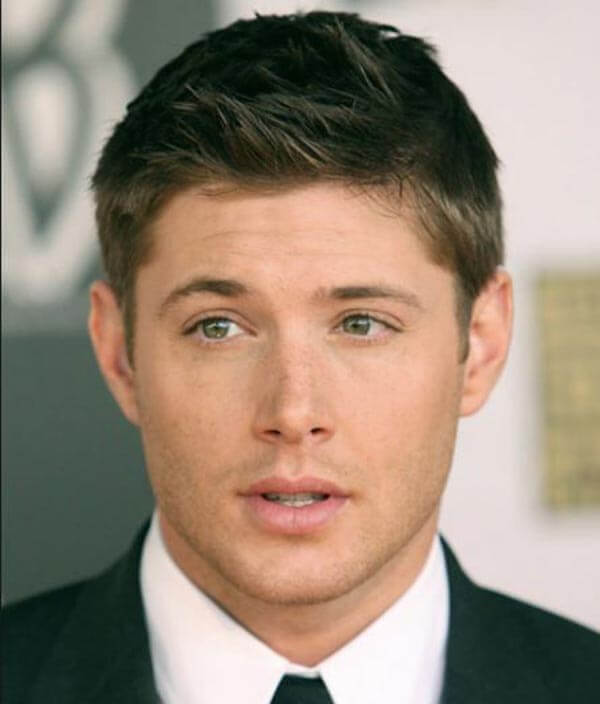 #8 Ivy League Structured Quiff
A structured quiff is a great look to frame your face as it highlights your bone structure. This style requires a generous amount of the right hair product to achieve a sleek look.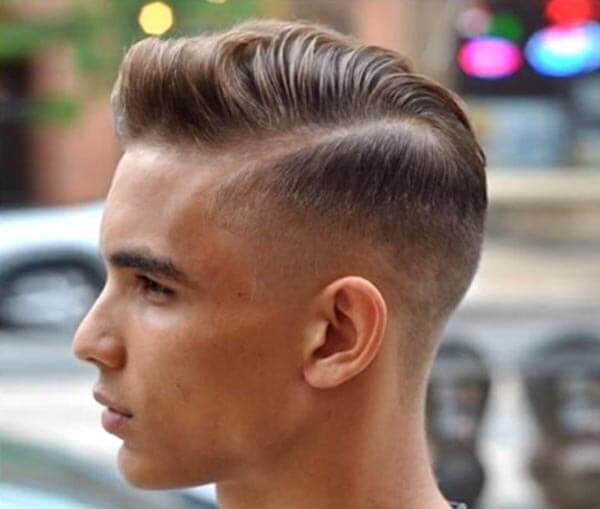 #9 High Volume Ivy League Style
Justin Timberlake makes a statement with this gentleman's version of the swept-back look. If you have voluminous hair, you can try this hairstyle to maximize your volume. The key is to keep it short to avoid a messy look.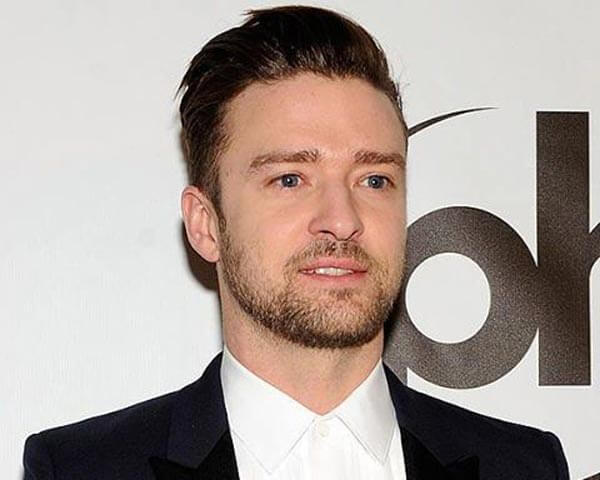 #10 Tousled Crew Cut
A list of Ivy League hairstyles is incomplete without a crew cut. This style walks the line between 'Ivy League' and 'Spiky.' Styling is easy and requires some hair products and your fingers! Just rub in some pomade or gel and run your fingers through your hair for any style you want.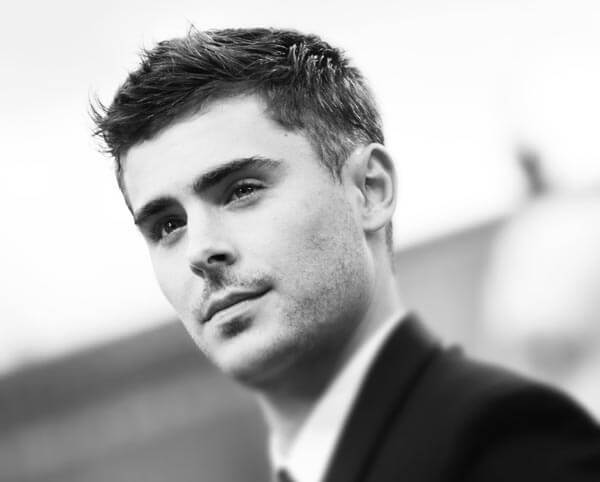 #11 Spikes and Crew Cut
A crew cut is usually low maintenance and easy to style. Cutting your hair, this short creates spikes that won't be boring. There isn't much to do with the haircut, so if you are looking for a simple Ivy League cut that does not require a lot of attention, this Ivy League crew cut is a good choice.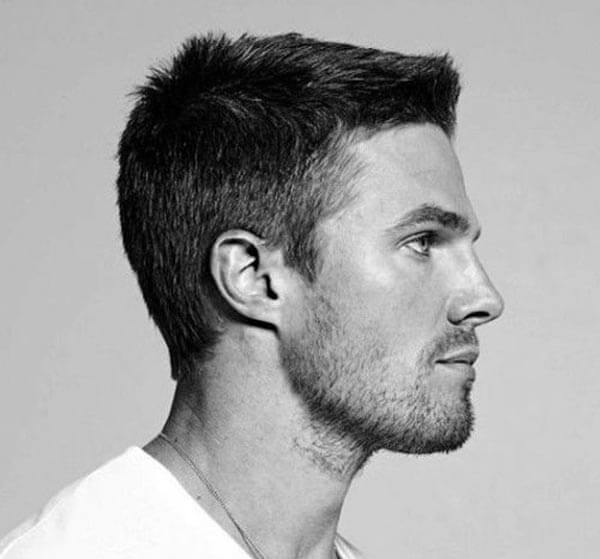 #12 Side Swept Hair
This is a refreshing choice if you have wavy hair. The college boy's wavy hairstyle never goes out of fashion and can be achieved to perfection with good hair products that will keep it intact. The side-swept style enhances the undercut style and creates an area of focus.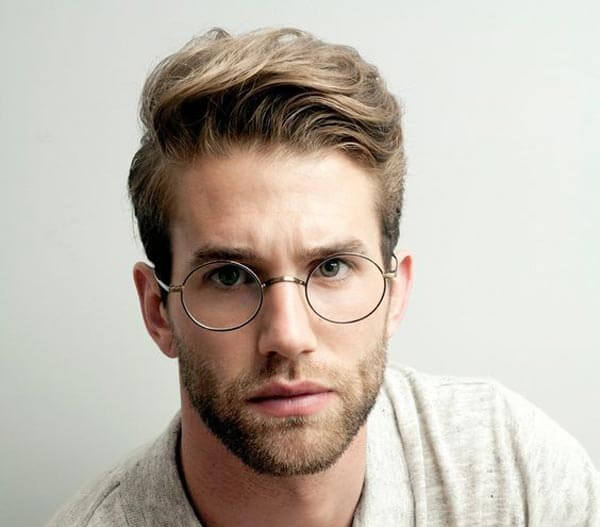 #13 Wavy Textured Hair
Texturing your hair might require some skill, but once you get that textured look, you can wear this style for work or play. The combed back look always produces an outstanding look making this wavy combed back style stand out. The curly hair shows off the volume, and the faded sides redirect focus to the top of the hair.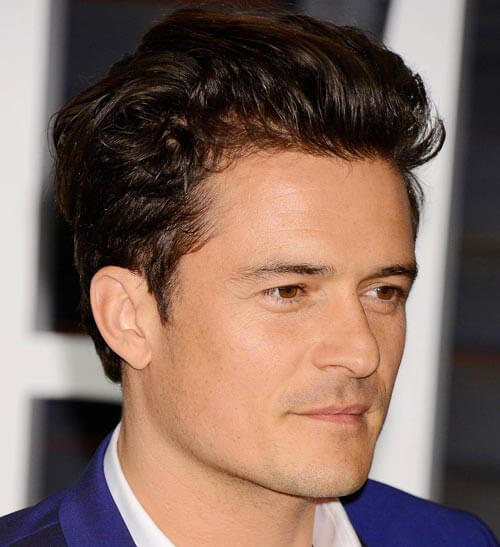 #14 Ivy League with Mohawk
Modern Ivy League styles are versatile, which is more evident in this cross between a mohawk and an Ivy League. The style tapers at the back and is faded on the sides.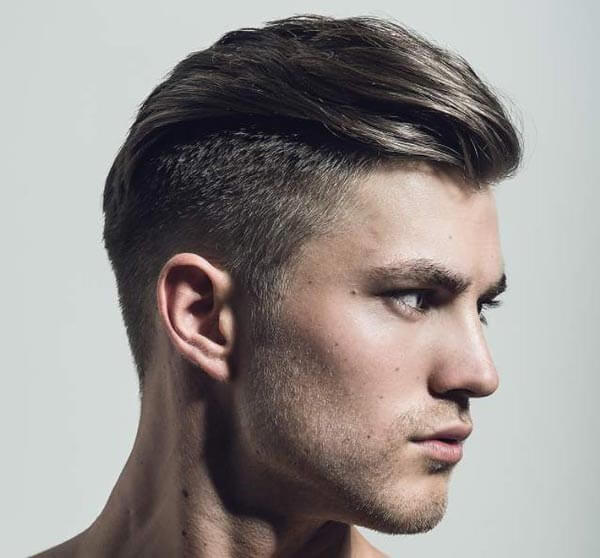 #15 Brushed Up
The brushed up hairstyle is perfect for a polished look. It requires a lot of hair gel, so if this is not one of your favorite hair products, you will not get this look. To style this look, brush your hair back and use a generous amount of gel to keep it in place with a wide-toothed comb.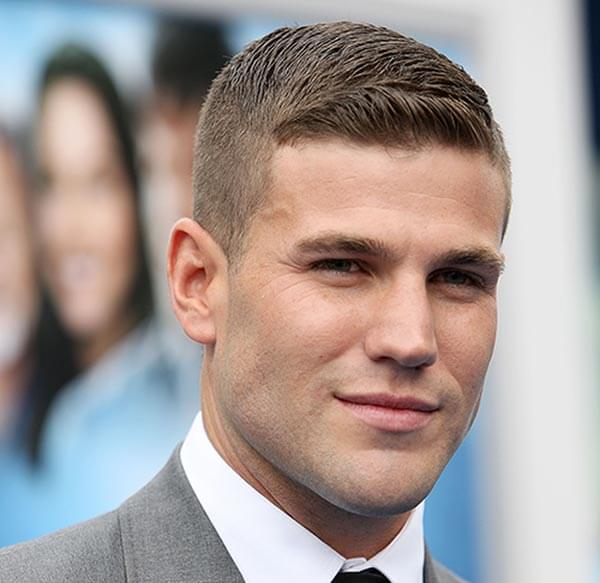 #16 Classic Perked Up
Another proof that modern-day Ivy League hairstyles are very versatile. This style is short but leaves a fringe at the top for any type of style. You can toss it to the side, backward or forward, to achieve any look.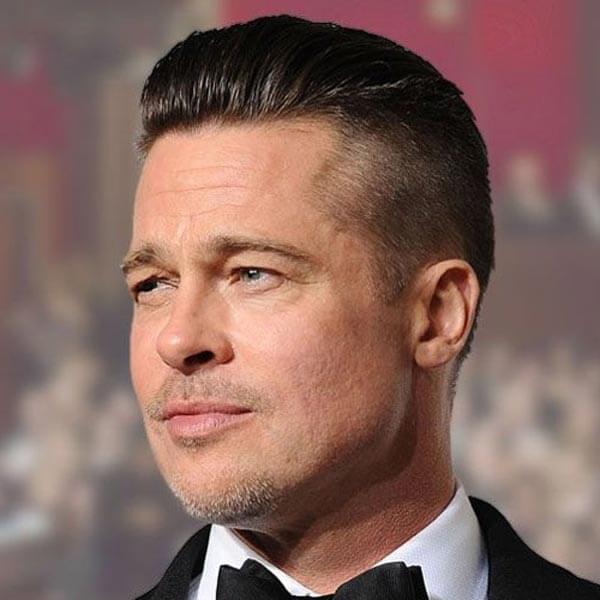 #17 Long and Wavy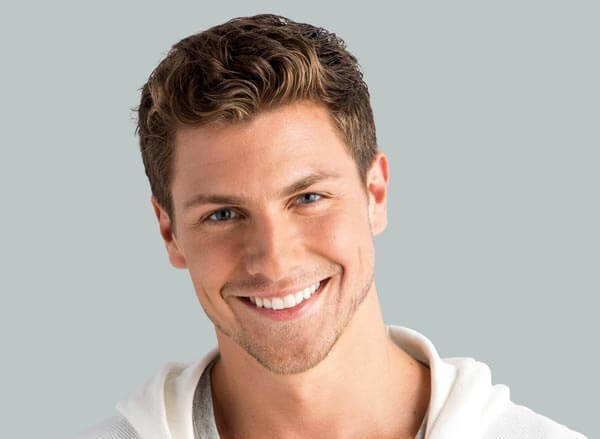 #18 Curly Haircut with Tapered Side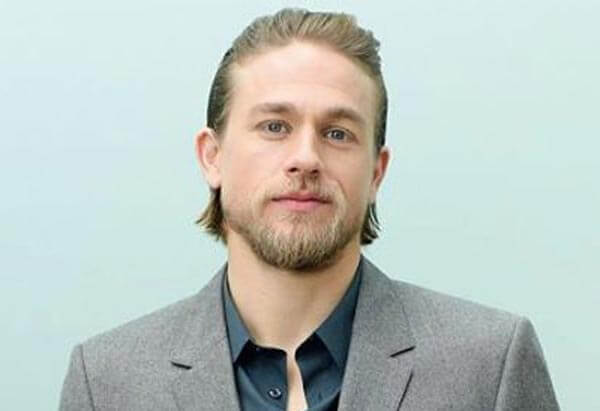 #19 Textured Swept Back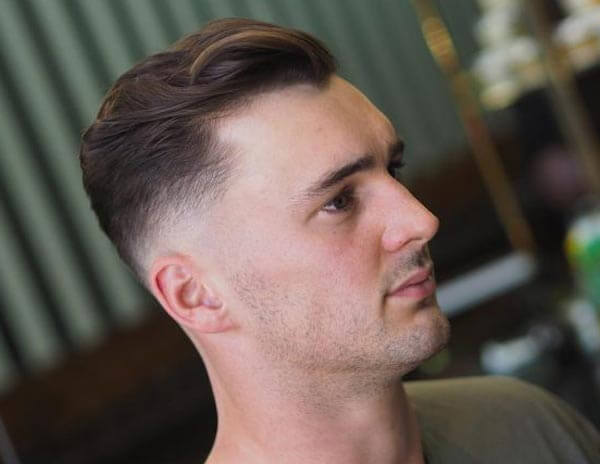 #20 Comb Over High Fade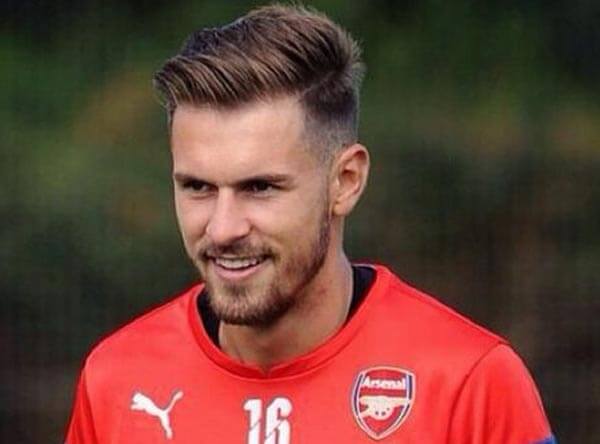 #21 Spiky Mid Fade Ivy League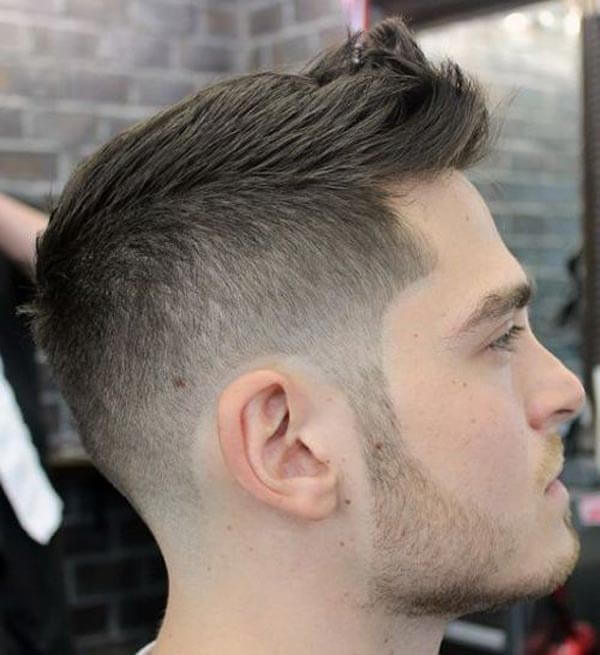 #22 Classic Ivy League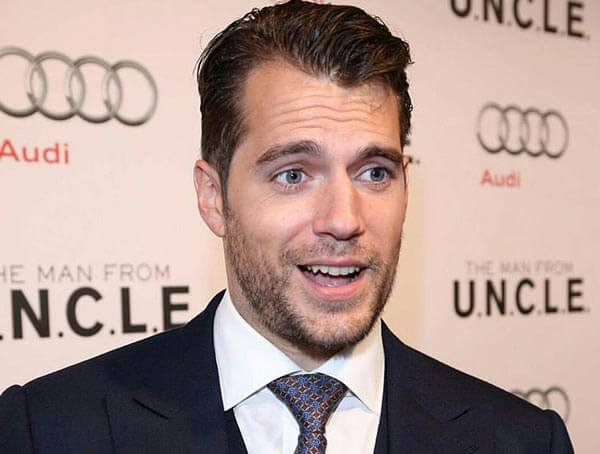 #23 Tousled Ivy League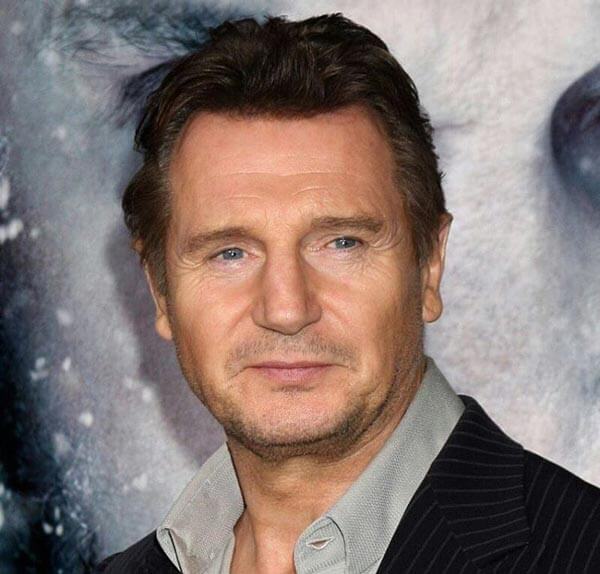 #24 Textured Comb Over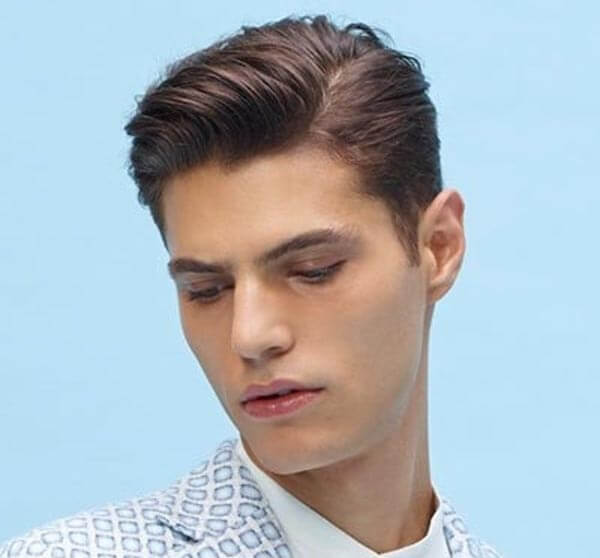 #25 Short and Spiky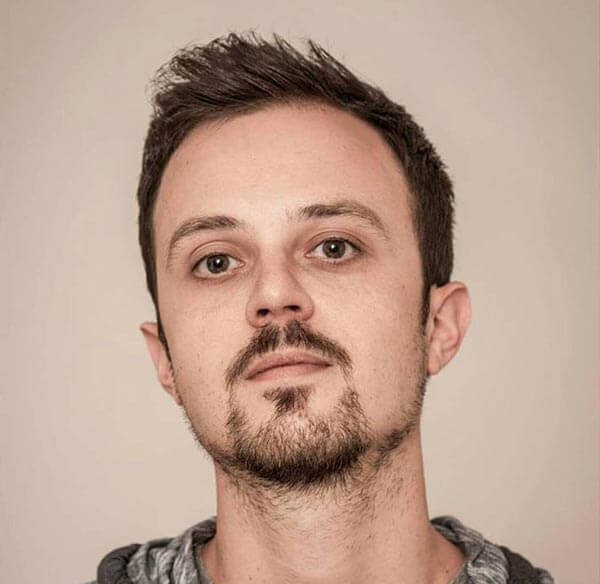 #26. High Fade Ivy League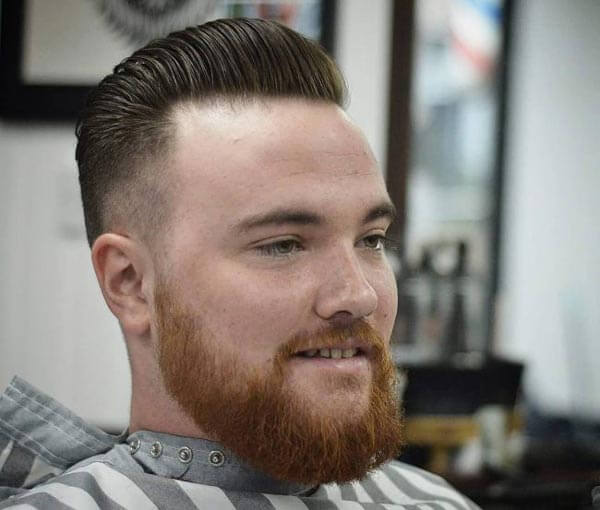 #27 Classic Mature Ivy League Hairstyle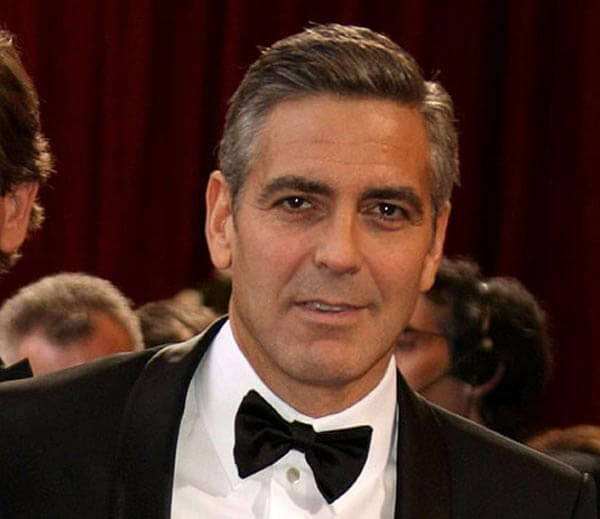 #28 Textured Low Fade