#5 Soft Looped Top Knot with Short Buzz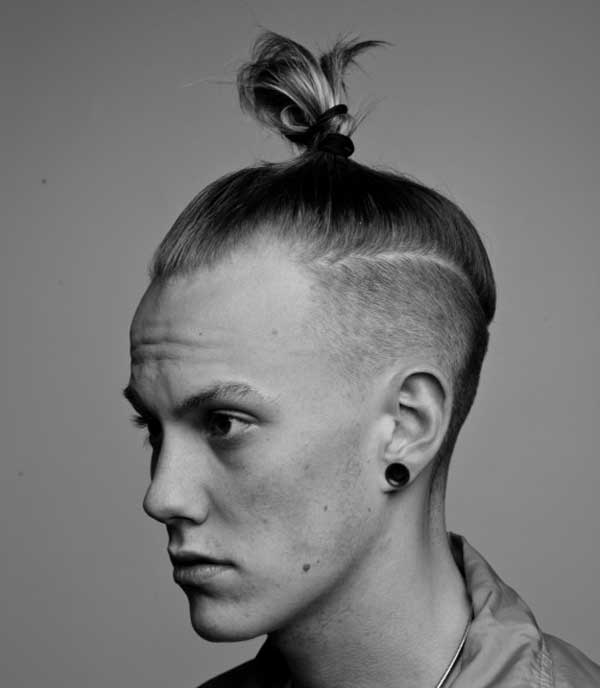 This style looks great when you start with a blowout texture. Go on to make two side parts that dip towards the back and give the sides a short buzz. Pull up the longer top into a ponytail positioned at the center of the head. Give it a twist in the clockwise direction and fold it down from the center to create that looped look. Secure with a hair band and you'll be good to go.
#6 Flirty Textured Looped Man Bun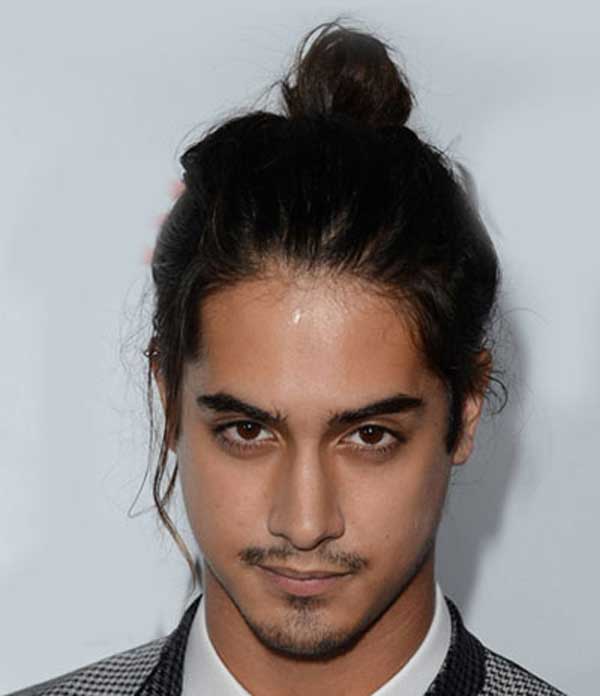 Start this flirty style with some texture to the hair and add some hair conditioning product to give it that lush and soft look. Make a comb part on the sides and give them a light trim. Pull back the long hair with the exception of a few face-framing pieces left on one side. Positioning it into a ponytail at the crown, run your fingers gently through the top to create a raked texture. Fold the ponytail into a loop and secure to create a knot. This hairstyle is great for men with long ombre hair.
#7 Wavy Man Bun with Dipped Low Part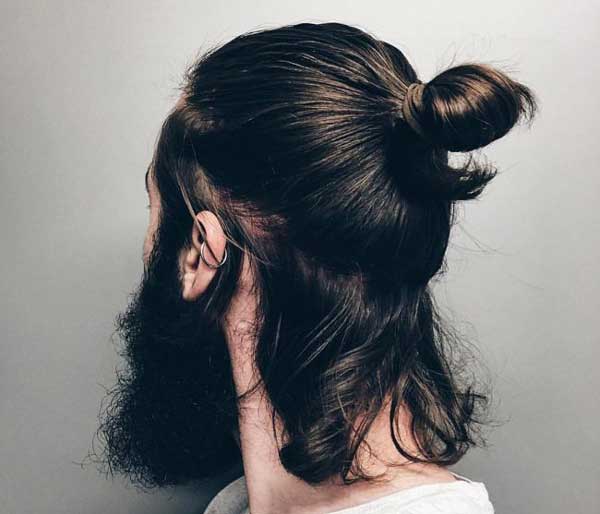 Start this hairstyle with a messy low part that dips towards the back. Add some texture to the hair and use an iron rod to style into spiral waves. Let the wavy hair below the part line fall down by gravity. Pull back the remaining hair and position at the crown into a ponytail. Twist slightly in one direction and fold to secure into a knot. Men with full beards and wavy shoulder-length hair look great in this style.
#8 French Braid Top Knot with Tapered Undercut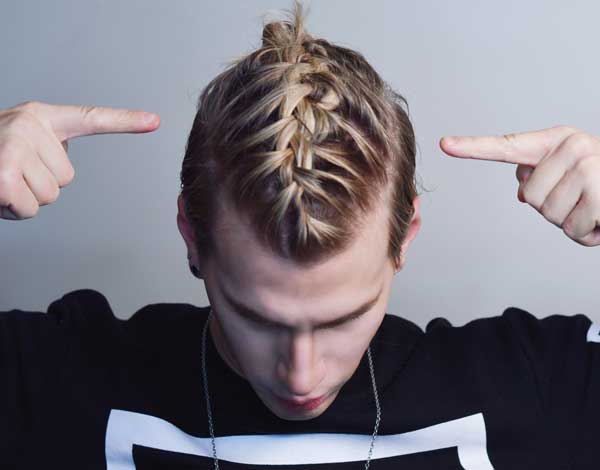 Go for some texture and create a double side part. Trim the sides into a tapered undercut. Create an off-center part at the top to divide it into two sections. Style the two sections into a french braid that terminates into a top knot at the crown. This is an ideal style for long highlighted hair.
#9 Wavy Reverse Ombre Man Bun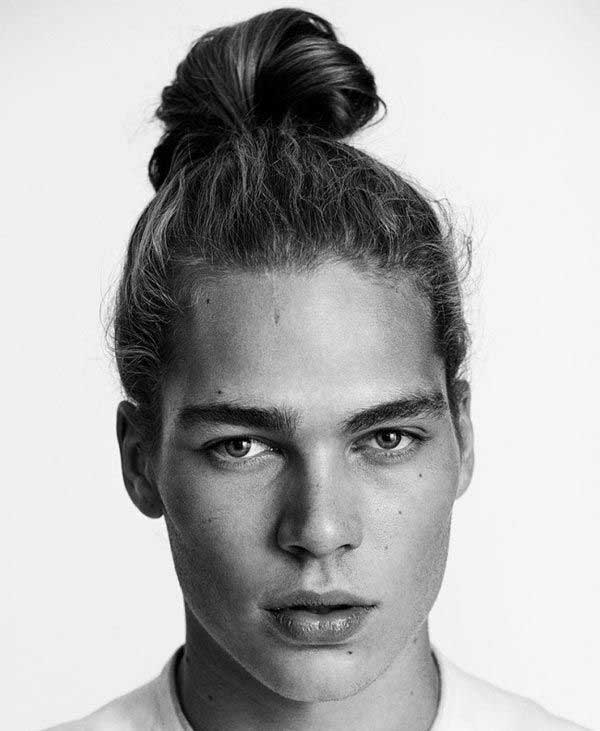 Give your hair that reverse ombre look that transitions from blonde to brunette at the bottom. Sport some light curls on the lighter blonde section and give the bottom brunette hair a wavy look. Pull back the hair and hold into a ponytail at the crown area. Tie the base and tuck the wavy end into the tie to create a voluptuous wavy knot.