#6 Highlighted Textured Comb Over with Temp Fade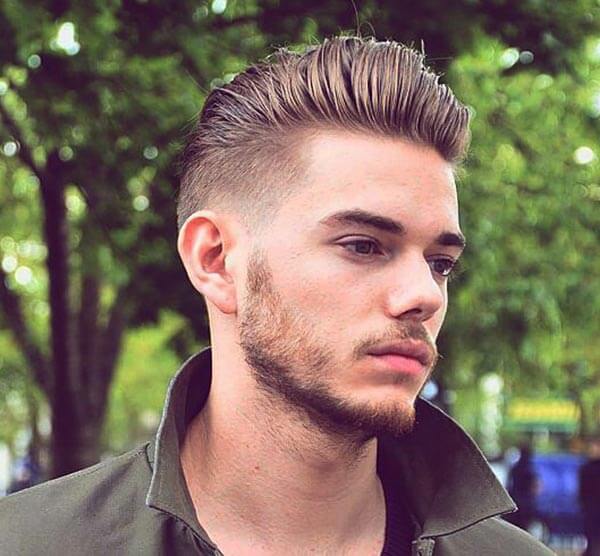 Settle for tons of texture working it from the front to the crown. Give the sides an undercut that ends in a temple fade. Work your fingers along the textured top to create a raked look. Section the front and give it a slight sweep to one side. Give your comb over hairstyle a literal glow by sporting golden blonde highlights on the swept front.
#7 Deep Parted Textured Comb Over with Undercut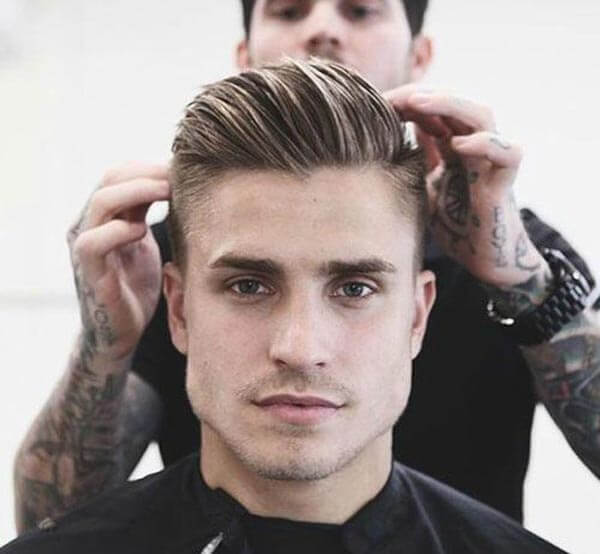 To achieve this edgy comb over hairstyle, start with a deep side part and sport an undercut. Keep the sides short to create the illusion of a long buzz. Add volume to the long top with a blow dry and settle for tons of texture. Apply pomade cream and pull the hair back away from the face. Using your fingers, create a sexy raked texture that sweeps diagonally to the back.
#8 Sculpted Comb Over with Low Skin Fade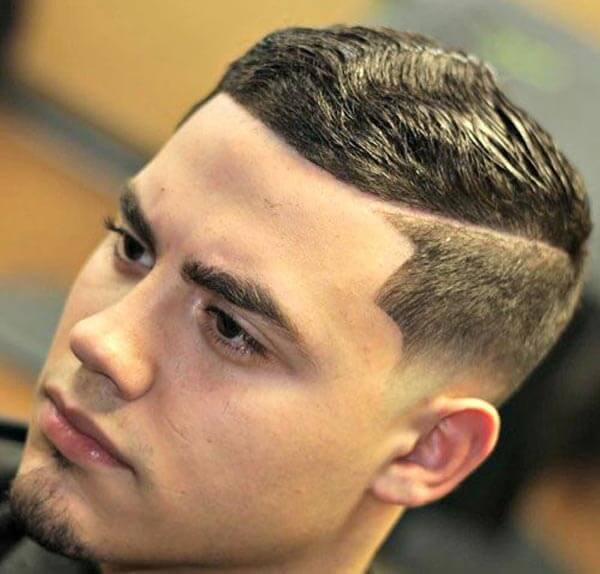 Start with a hard side part ensuring to let it cut through straight. Keep the sides fresh with a low skin fade-sporting some light texture to it. Apply lots of sculpture cream at the top and mold it in such a way that one-half sits low while the other half sits high. Complete with a clipper outline to add more edge to this haircut.
#9 Messy Textured Comb Over with Buzzed Sides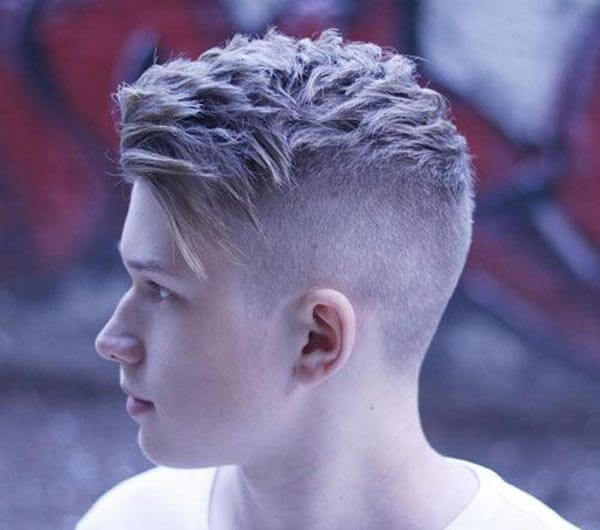 Comb up the hair at the top and go on to give the sides and back a short buzz cut. Apply lots of texturizer cream at the top and use your fingers to create a disheveled yet cool look. Tease the hair at the front by sweeping to one side and add platinum highlights to upgrade your natural blonde hair.
#10 Raked Sweeping Comb Over with High Tapered Fade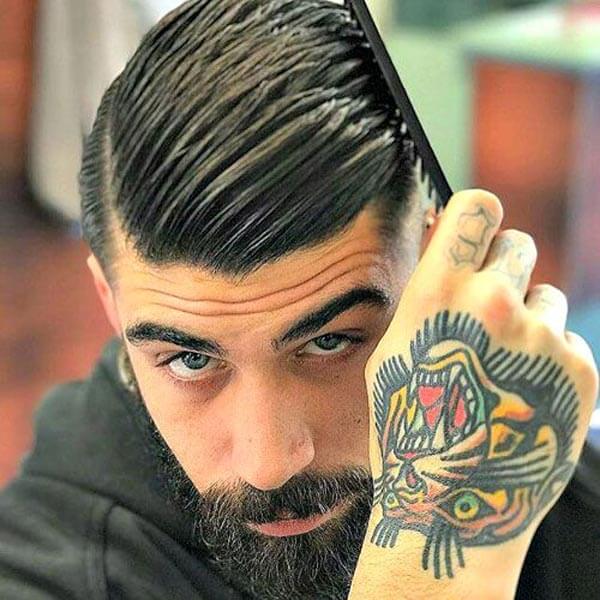 Begin this style with a deep side part followed with a high tapered fade on the sides. Apply pomade cream to the longer top and work it gently and deep into the hair. Use a comb to comb it from the part line to the opposite side. Ensure that it sweeps to one side and away from the face.