A high and tight fade haircut fade is practical, fashionable and easy to cut. The main feature of this men's haircut is the soft transition on the sides and back— from long to short hair. Inspired by military hairstyles from centuries ago, the hairstyle is a classic approach to men's hair. Even though it's versatile, it is also a
low-maintenance haircut
.
If you're in the mood for an edgy new look, this flattering hairstyle has more to offer than a regular buzz cut.  Check out these 24 great high and tight fade haircut ideas.
#1 Spiky High and Tight Fade Haircut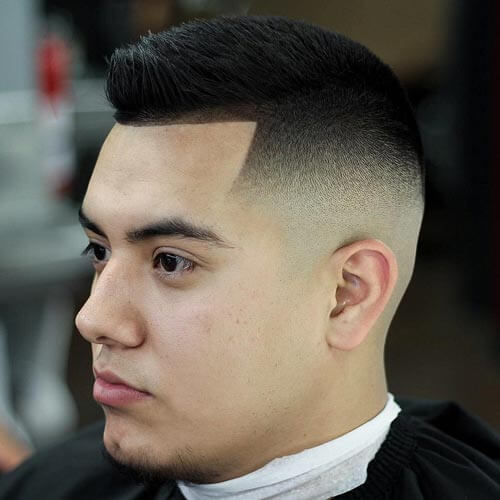 Spiky hair looks great especially when the hair length is short. A high and tight fade is a nice addition to this spiky haircut and does not need that much care. But if you want to make it look different and impressive, add some hair gel to damp hair and brush up as many spikes as you wish.
#2 High and Tight Taper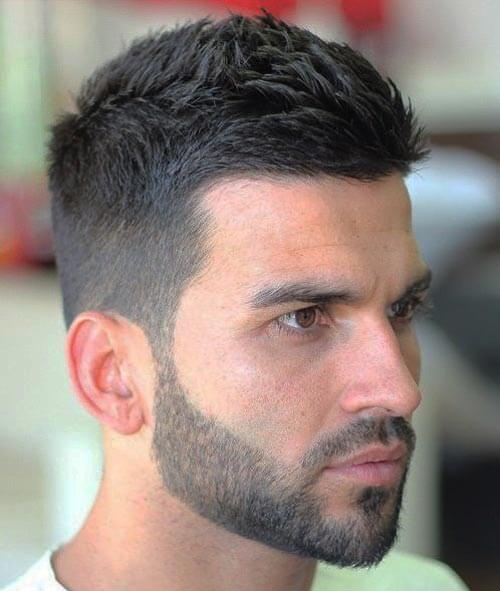 If you are not totally ready for a high and tight cut, you can still look great with the help of a taper cut. Your hair can be cut into a taper fade, but not a skin fade. Apply enough hair products to your hair and style with your hands to create a wet and well-planned disheveled look.
#3 Textured High and Tight with Low Fade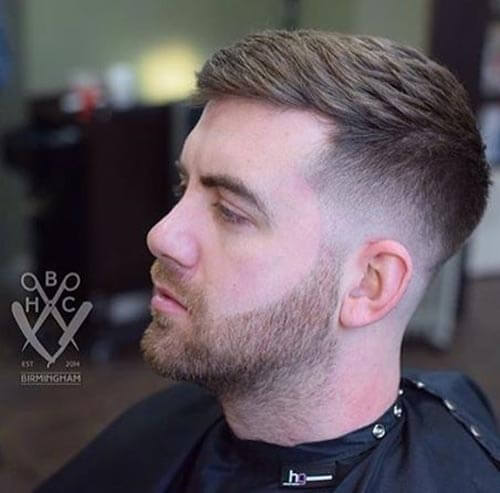 A textured high and tight haircut is another way to make your hair look unique without cutting it too short. But, this look will require some hair gel and a little extra work in front of your mirror. If you plan to keep your hair looking stylish for long, you must give it some attention.
#4 Brushed Up High and Tight Fade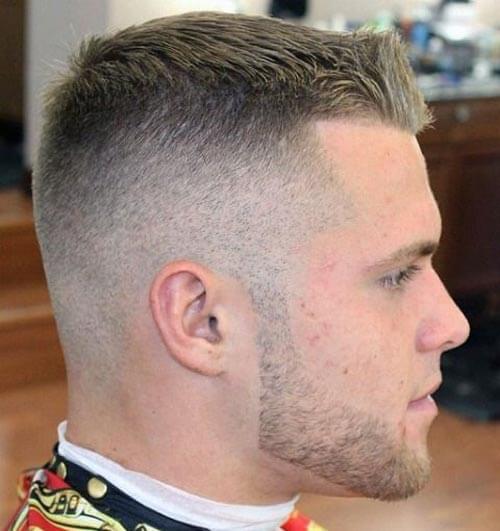 This wonderful high and tight crew cut is ideal for men with thick or thin hair. Only a small band of hair is left on top and brushed upwards. Due to the hair length, the bangs in front will stand out and create a stylish look. Add some styling gel and air dry to perfection.
#5 High and Tight Buzz Cut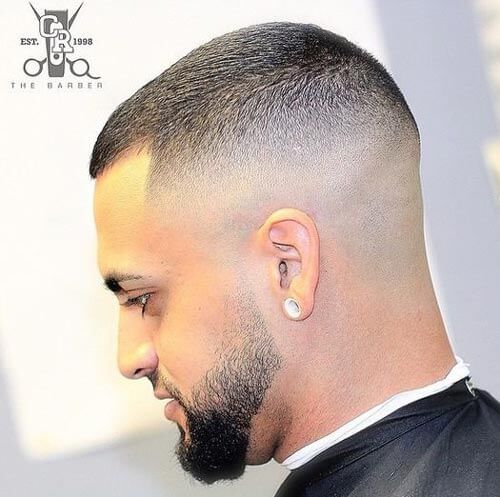 This is the classical military buzz with a twist. The buzz cut has a way of making men look severe, but this look is softened with a high and tight fade. This haircut is very easy to manage because there is absolutely no maintenance required.