#11 Side Part Comb Over with Mid Fade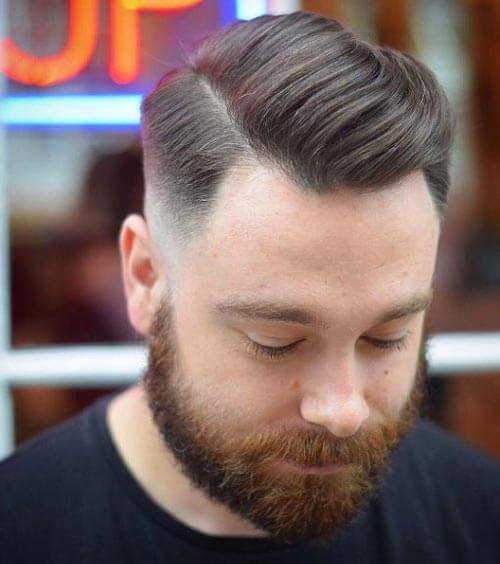 This is a classic men's hairstyle that is very easy to style and will look good on any man. It features a mid fade with different lengths of hair on both sides. To style, you'll require a light or medium hold pomade on a damp to dry hair. Use a comb and style into place.
#12 Mid Length Widows Peak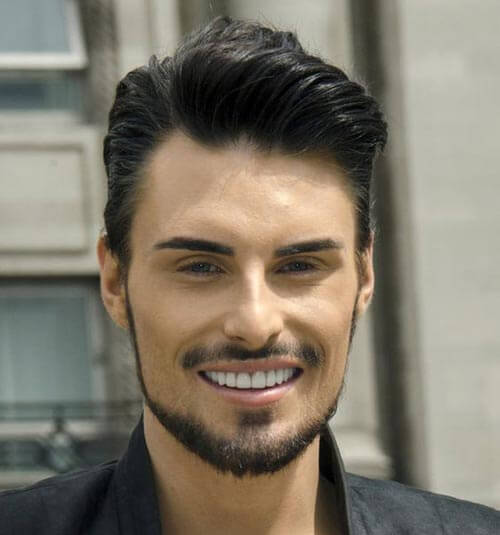 If you already have a natural widow's peak, your receding hairline will stand out more. This style embraces a widow's peak and shows no sign of a comb-over. To get this look, keep your hair slightly short on the sides and longer on top. You will need some hair products and can freely comb it any way you choose.
#13 Short Pompadour Haircut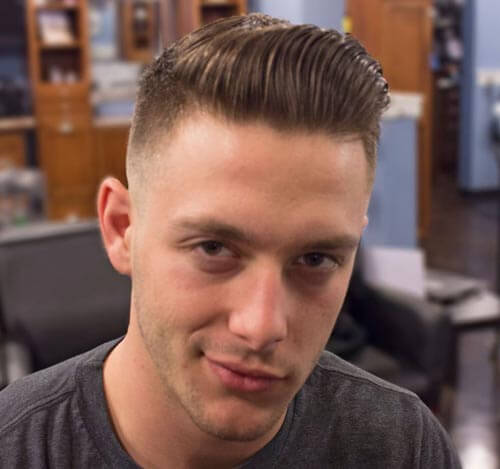 Pompadour hairstyles are great if you want a youthful look. Short on the sides and back, this style tones down the visibility of a receding hairline. To get this look, you need a firm hold gel or mousse. Using a comb or your fingers rub in the hair product and dry while still wet.
#14 Military Style Buzz Cut
Short and coiffed hair will reduce the signs of thinning hairline. The well-sculpted sides help keep attention on the face and not the hairline. Easy to style and maintain, simply brush your hair and you are set to go.
#15 Multi-layer Cut with Short Sides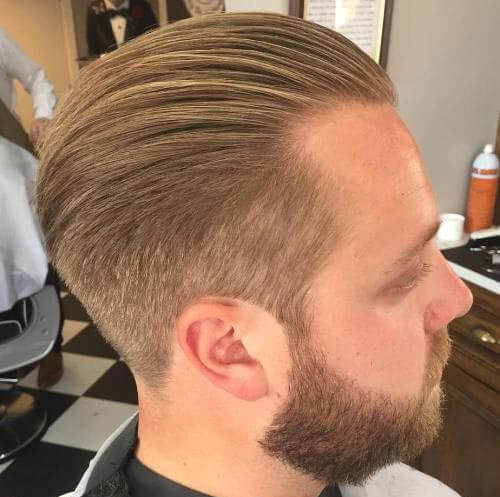 Loved by many, a multi-layer style with short sides can accentuate your features and conceal thin patches. Add a little texture in the form of short spikes on the side, and you will draw attention away from your hairline.