When making your choice, focus on a hairstyle that will suit your looks and facial structure. Avoid hairstyles that attempt to cover your receding hairline, but rather, pick a style that accentuates your features, such as widow's peak as a centerpiece or back slick with faded sides. If you have thinning hair or a receding hairline, don't worry because there are many ways to cut and style your hair. Check out some of these great hairstyles!
#1 Mid Fade Quiff with Side Part
This is a great hairstyle for men with receding hairlines. The top is usually longer and styled into a quiff that completely focuses away from thinning hair. The top length slightly covers a receding hairline.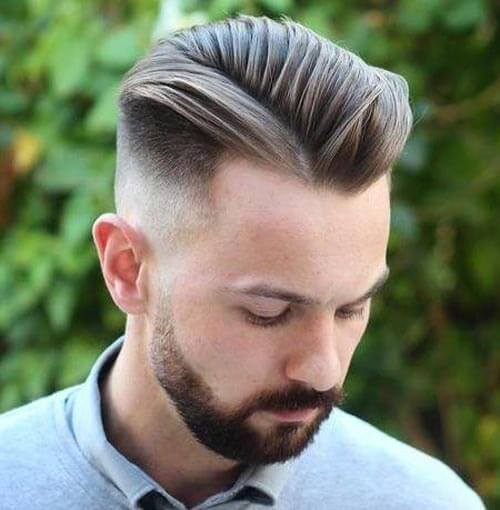 #2 Slicked Back with Medium-length
This style features an undercut with short spiky hair and a top with mid-length hair. This slick back style pulls focus to the top and makes the hair look fuller.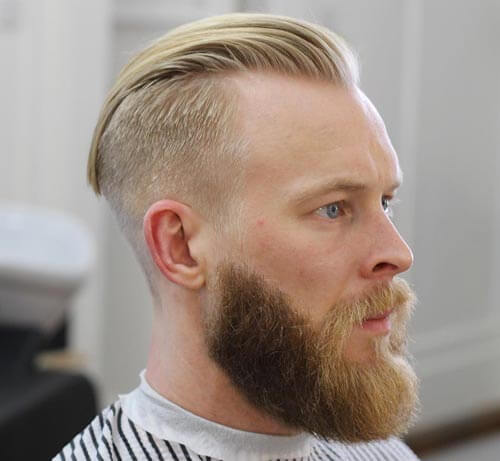 #3 Textured Side Part with Mid Fade
The texture will give your hair a faux fullness that looks handsomely dignified. To style, rub in some pomade or gel evenly into damp, almost dry hair and use a blow dryer and comb while drying the hair on a cool setting.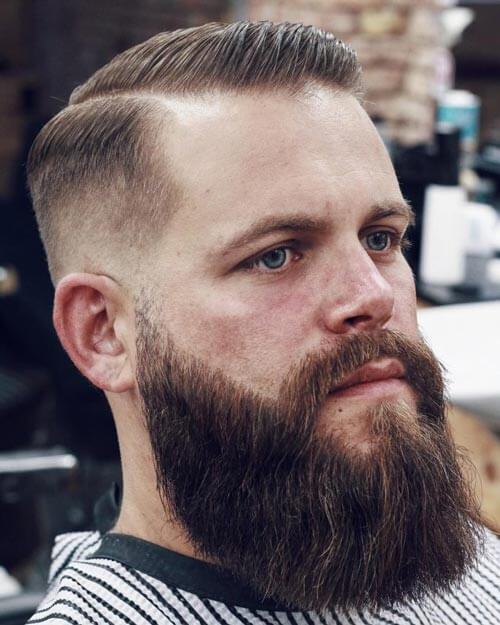 #4 Side Swept Quiff with Waves
Men with full hair also experience receding hairlines. This is a quiff, styled with long wavy hair and side-swept to focus on the wavy hair at the top. If you have a full head of hair and a receding hairline, consider this contemporary style that enhances the fullness of your hair.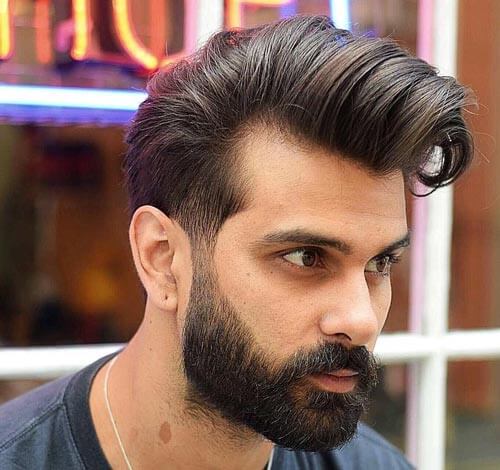 #5 Textured Quiff with Tapered Sides
A textured side part is one of the best hairstyles for receding hairlines. It pushes hair to the back and the side, giving it some lift. The hair can be held in place with a good mousse or gel applied to damp hair.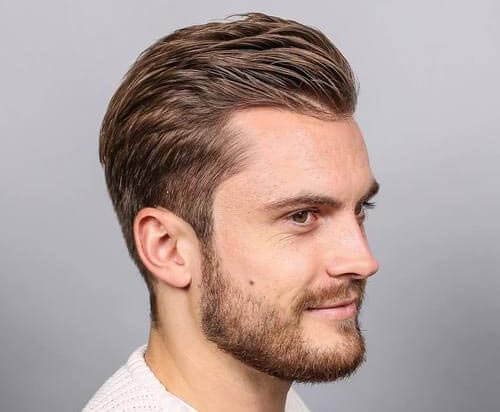 #6 Faded Deep Side Part
Whether you have thinning or full hair, this style will suit you. Use a high-quality styling gel and brush medium length hair when it is still damp. This hairstyle isn't complex; what makes it work is the angle.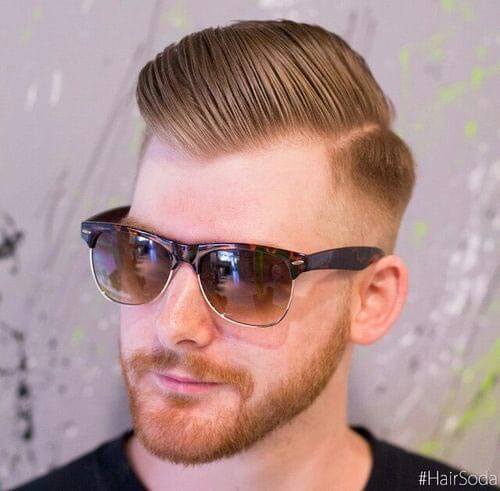 #7 Bald Fade with Comb Over
Looking for a safe way to remove attention from your receding hairline? A bald fade will do that completely. This style involves shaving the back and sides down to the scalp and then taper it upwards. No one will notice your receding hairline with this hairstyle.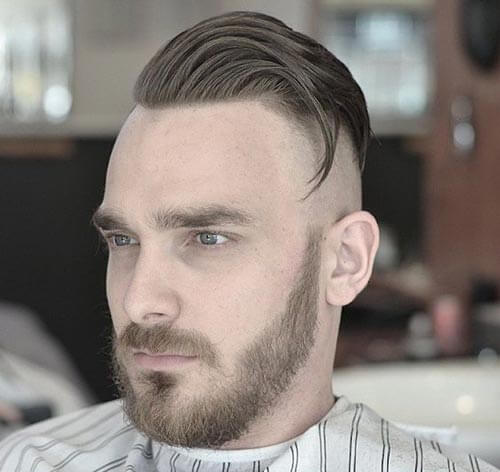 #8 Mid Fade Comb Over with Side Part
Another awesome mid fade hairstyle for a receding hairline. It's easy to style this one; use a comb and some gel or mousse to comb the top over. It will be hard to notice your hairline or thinning hair.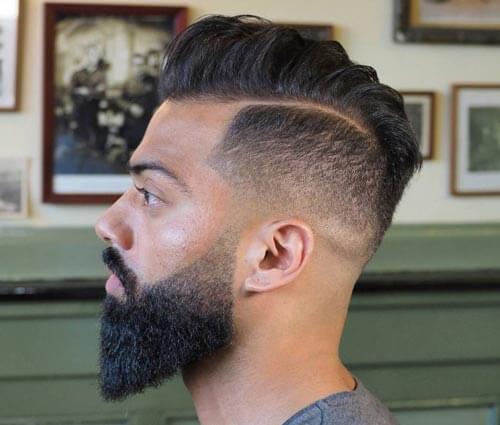 #9 Textured Comb Over with Hard Part
If you don't mind using a lot of hair products, then this style will be good for you. A hard part and high fade will help pull focus to the textured quiff on top.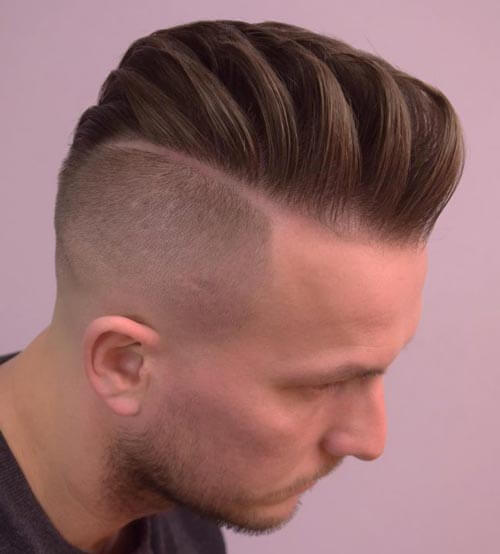 #10 Slicked Back Faded Undercut
There are so many slicked back styles for men with receding hairlines. This is because slicked back styles are great at concealing thinning hair. This style adds length and detracts from the fact that your hair isn't thick.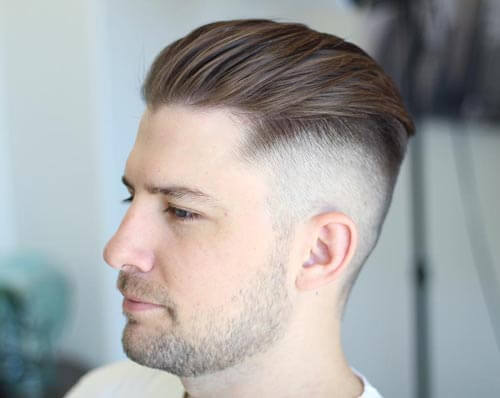 #11 Side Part Comb Over with Mid Fade
This is a classic men's hairstyle that is very easy to style and will look good on any man. It features a mid fade with different lengths of hair on both sides. To style, you'll require a light or medium hold pomade on damp to dry hair. Use a comb and style into place.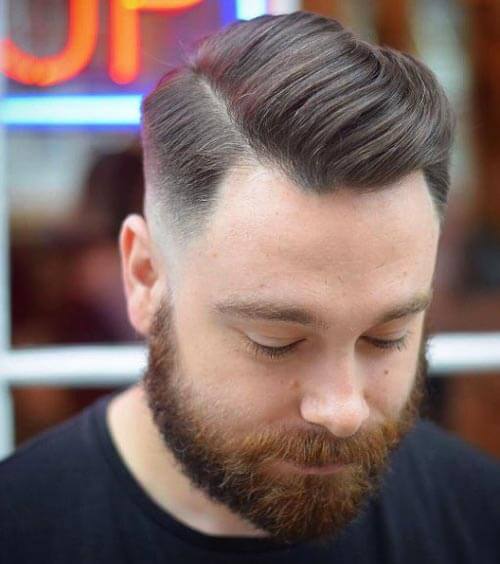 #12 Mid Length Widows Peak
If you already have a natural widow's peak, your receding hairline will stand out more. This style embraces a widow's peak and shows no sign of a comb-over. To get this look, keep your hair slightly short on the sides and longer on top. You will need some hair products and can freely comb it in any way you choose.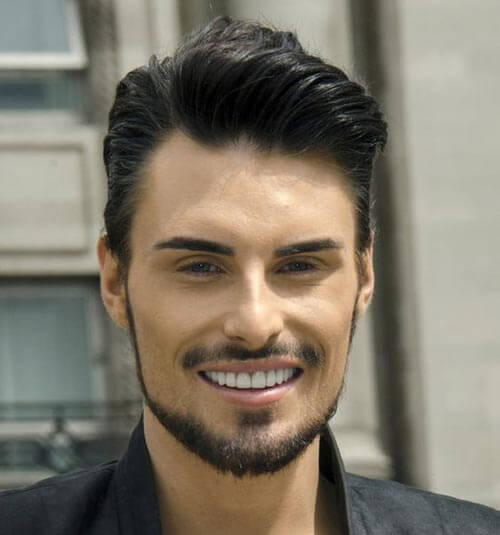 #13 Short Pompadour Haircut
Pompadour hairstyles are great if you want a youthful look. Short on the sides and back, this style tones down the visibility of a receding hairline. To get this look, you need a firm hold gel or mousse. Using a comb or your fingers, rub in the hair product and dry while still wet.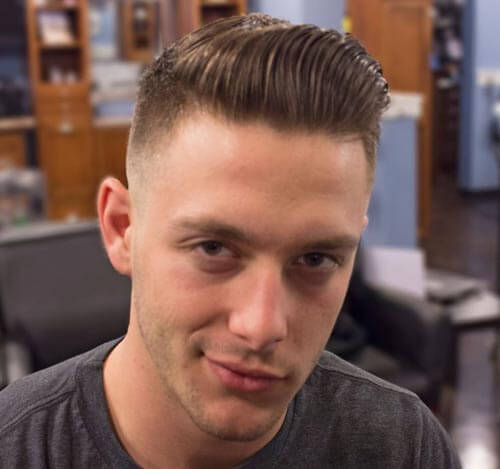 #14 Military Style Buzz Cut
Short and coiffed hair will reduce the signs of thinning hairline. The well-sculpted sides help keep attention on the face and not the hairline. Easy to style and maintain, brush your hair, and you are set to go.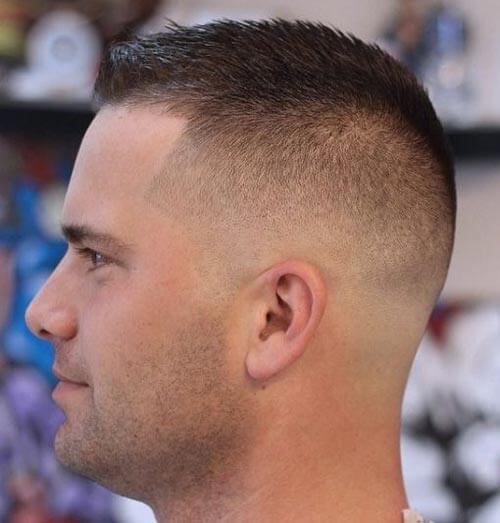 #15 Multi-layer Cut with Short Sides
Loved by many, a multi-layer style with short sides can accentuate your features and conceal thin patches. Add a little texture in the form of short spikes on the side, and you will draw attention away from your hairline.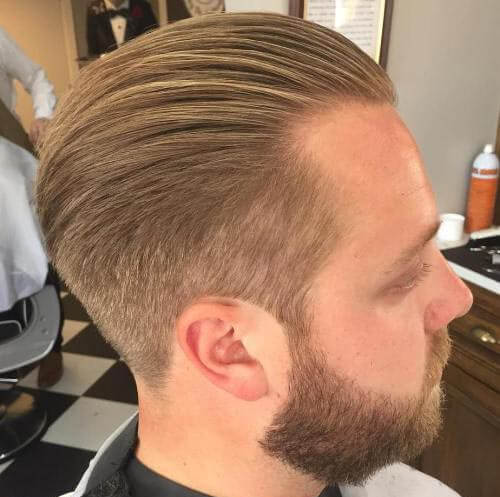 #16 Double Side Parts with Short Haircut
A double razor is a trendy way to take the focus off your hairline. This style clearly carves out the layers on your back and sides, and the short hair on top can be combed in any direction.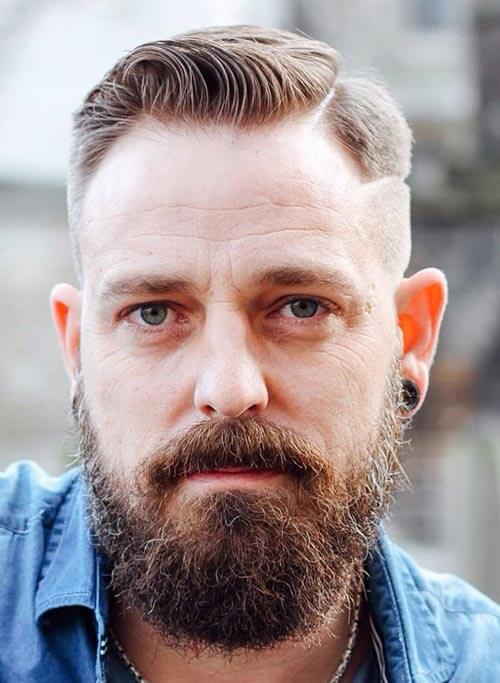 #17 Hi-Lo Fade with Textured Quiff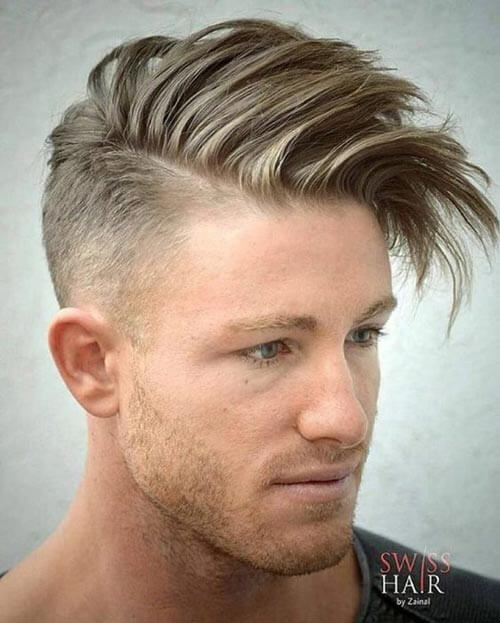 #18 Short Spiky Hair Cut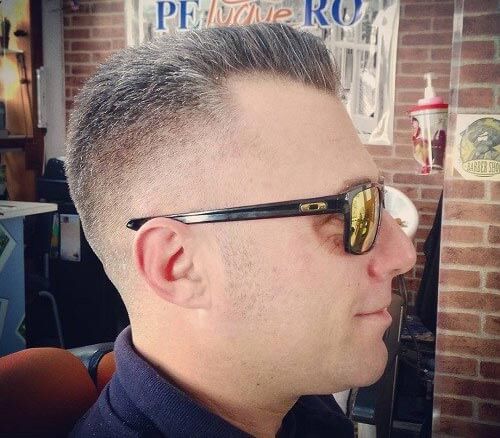 #19 High Taper Fade with Highlights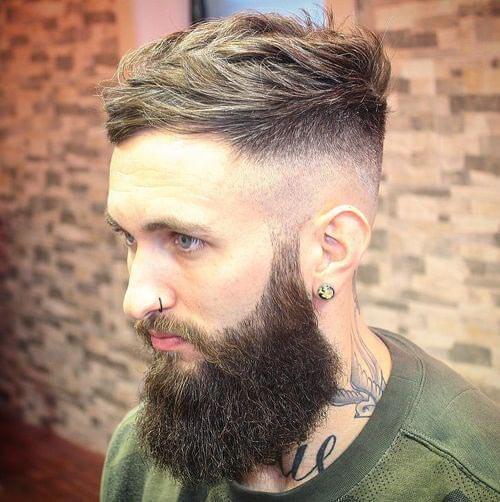 #20 Short Preppy Tapered Cut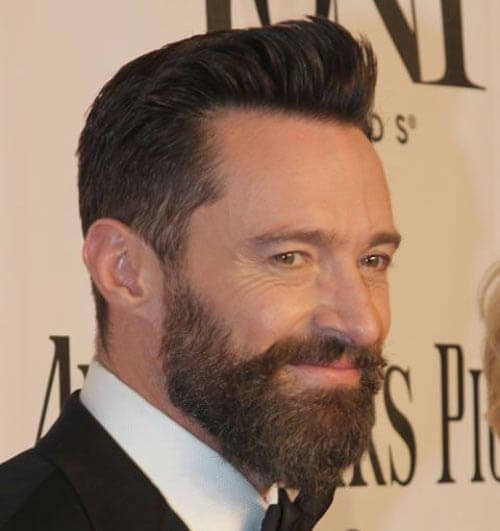 #21 Buzz Haircut with Bald Sides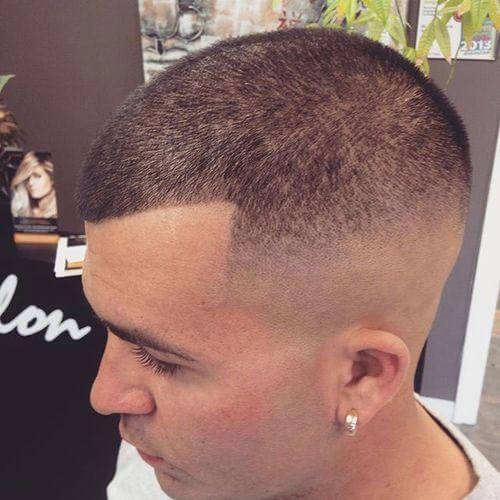 #22 Short Tapered Quiff with Mid Fade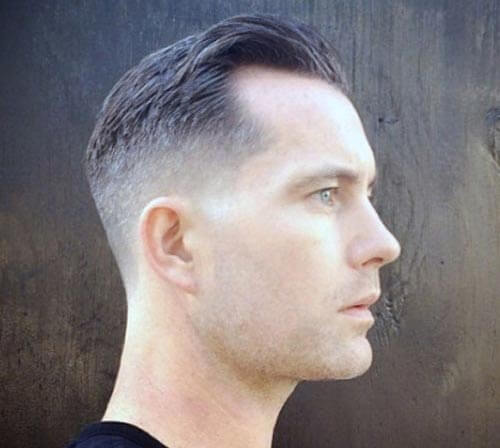 #23 Low Fade Side Part Quiff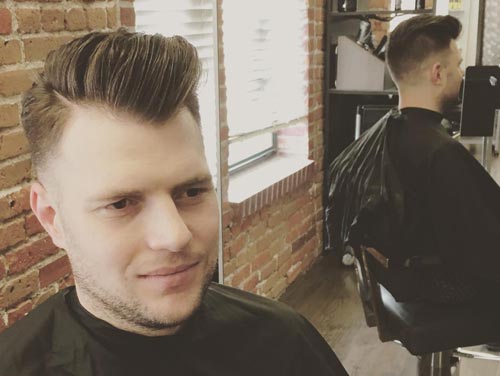 #24 Buzz haircut with No Fade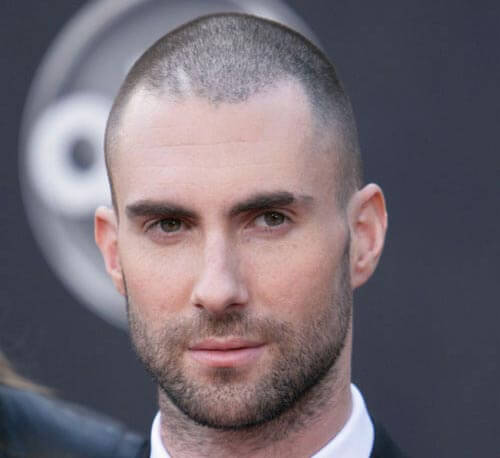 #25 Low Fade Caesar Haircut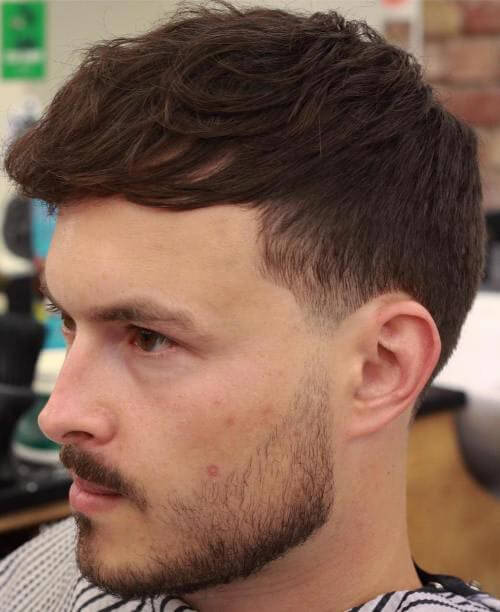 #26 Undercut with Hard Part and Comb Over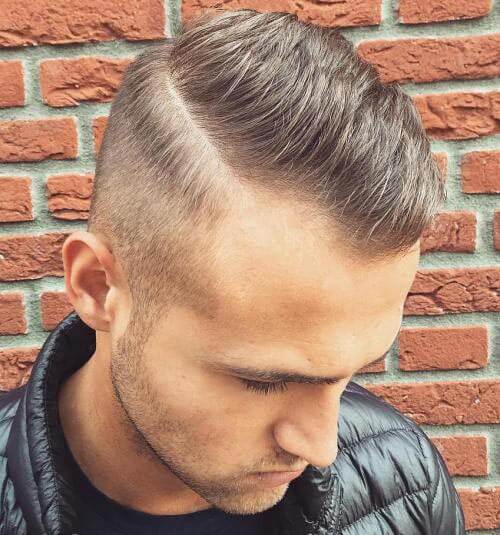 #27  Long Textured Quiff with Highlights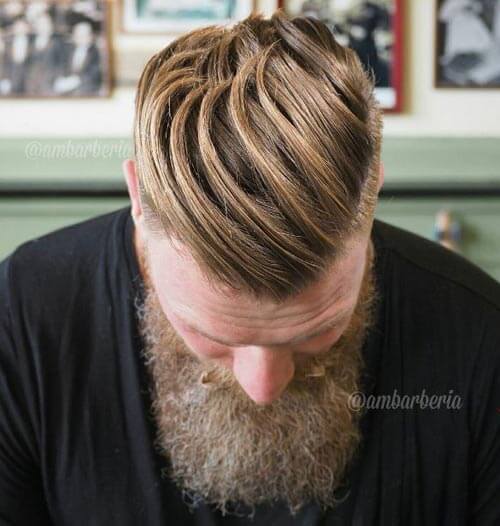 #28  Mid Fade Comb Over with Hard Part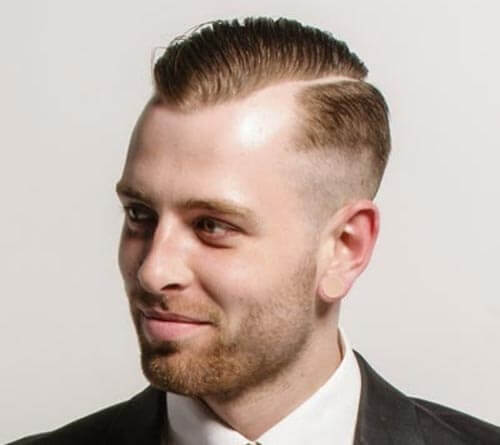 #29 Short Spiky Widows Peak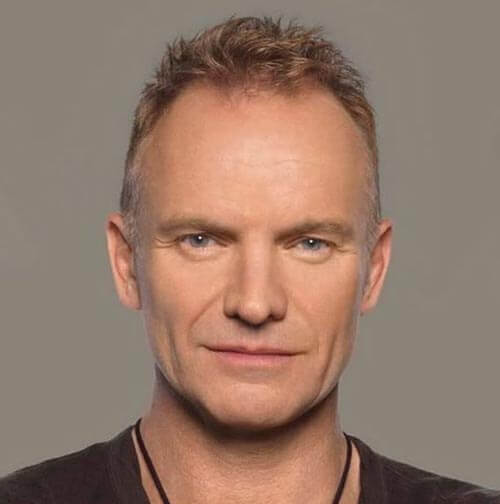 #30 Mid Length Quiff with Tapered Sides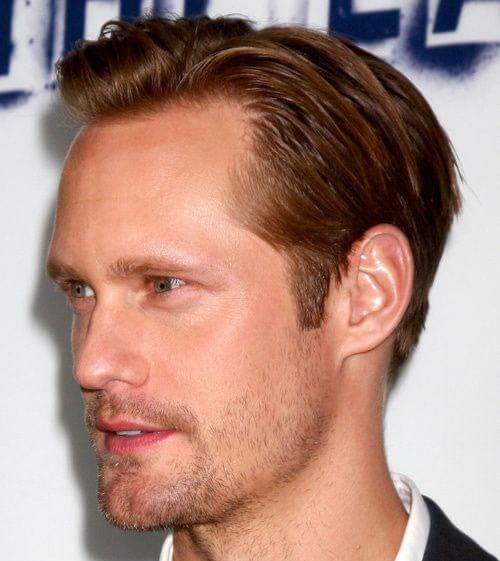 #31 Textured Side Swept Hairstyle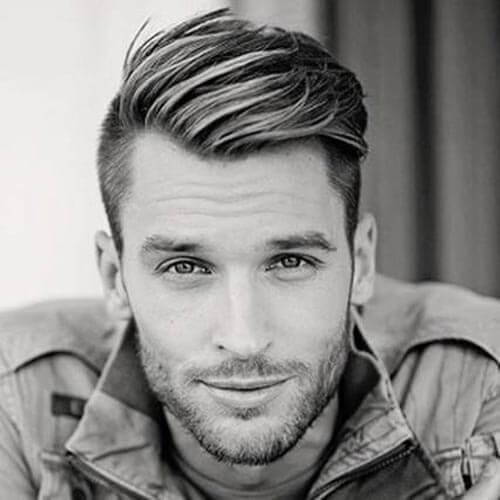 #32 Short Haircut with Fringe