Slick Back Hawk with Low Twisted Man Bun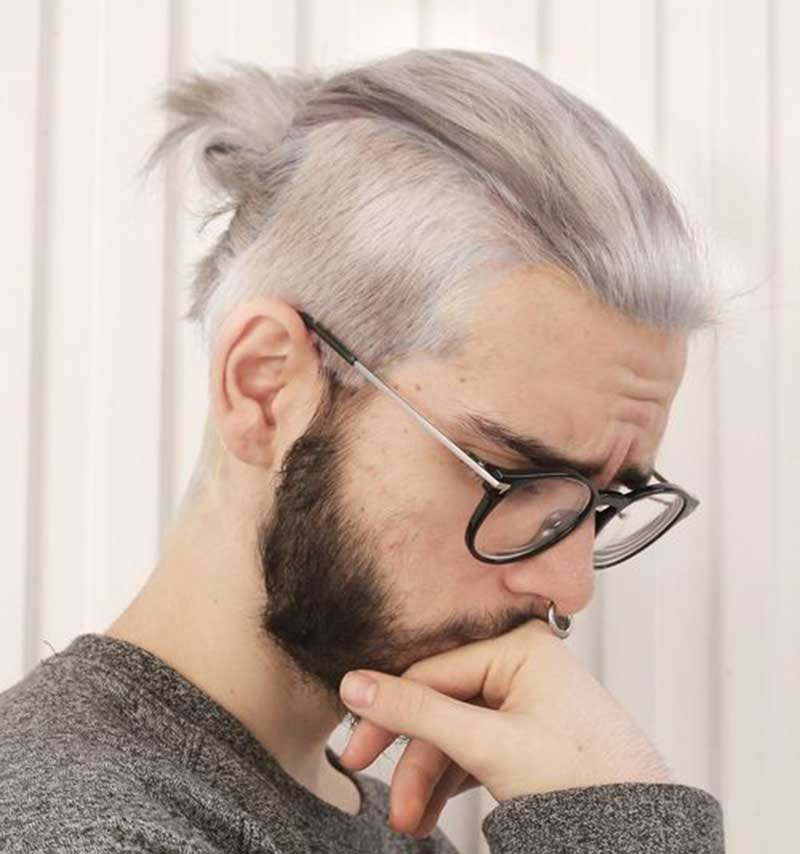 Start in style by first going for the "gray man" look wit the exception of the beard that's left dark brown. Sport a disconnected undercut and brush it to sit sleek. Sport a skin fade at the nape to add that clean and fresh look. Give the middle long hair a sleek pull to the back and tie into a twisted low bun. Finish with a little taper at the merge point between the hair and beard. This hairstyle is an ideal choice for both medium and long hair.
High Man Bun with Faded Sides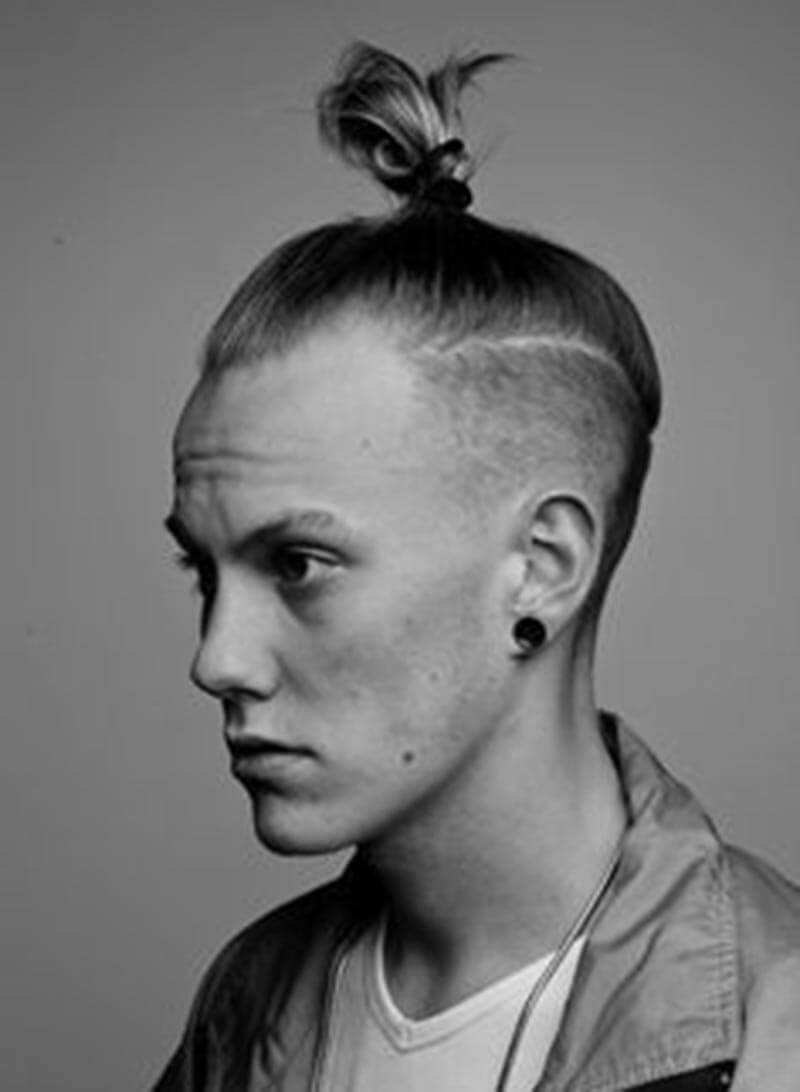 Begin this style with dark brown hair sporting platinum blonde highlights. To get this style right, ensure you've got long hair. Start off with a drop part on either side letting them merge at the back. Sport a drop fade on the sides and give the long top hair a blowout texture. Pull it up and position into a ponytail at the center top. While holding the base, give the ponytail a fold at the middle and secure into a high bun. This style looks great on medium to long hair.
Buzzed Man Bun Undercut
Settle for a buzzed undercut sporting a blurred fade at the temple. Let the undercut sit high so as to leave only the top hair. Add some hair cream to the long hair on top and give it a smooth slick back. Grab it into a bundle at the crown and tie into a bun using a rubber band. Finish with a skin fade at the start of the beard line to disconnect the hair from the beard.
Bald with Top Man Bun
Add that clean and fresh look to your bun hairstyle by starting with a high bald fade. Let it extend up to leave only the top section. Pull up the long top and hold first into a ponytail. Fold the ponytail at the center and secured the base to create that sexy looped bun. This is a great style for men with long hair.
Man Bun Low Taper Fade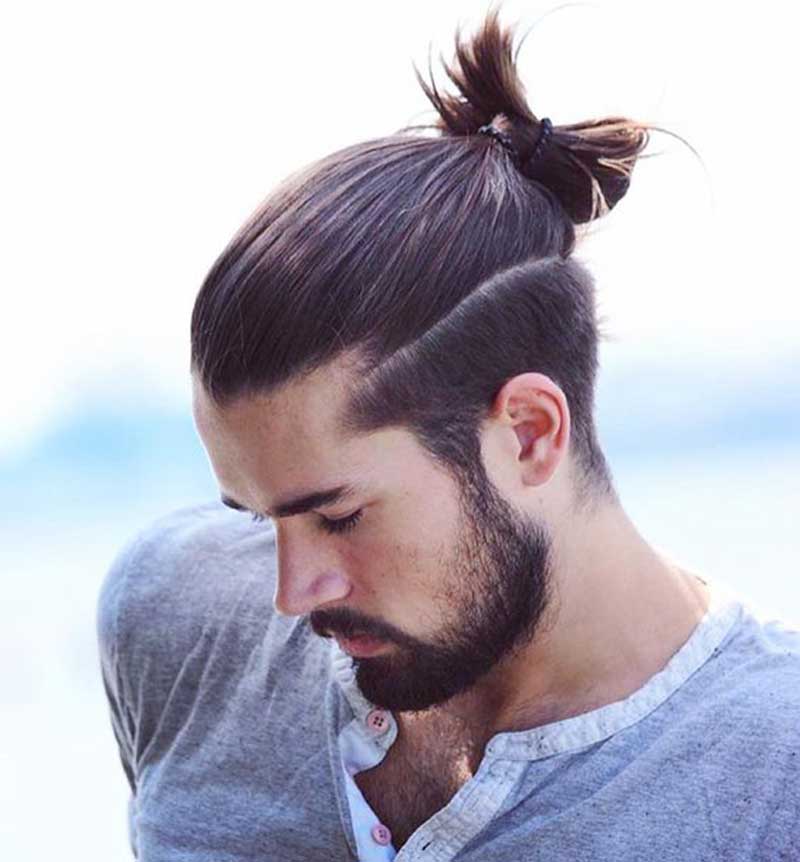 Start this style with a mid-side part line that isolates the top. Settle for a low taper fade on the side to create that sexy connection to the beard line. Give the top hair some texture and pull back ensuring not to leave any loose strands at the front. Hold into a ponytail at the crown and give it a twist into one direction. Fold into a bun and use a rubber band to secure it. This style is a perfect match for those with long hair.