The top knot hairstyle is a perfect choice for men with long hair, preferably those that stretch to the shoulders and beyond. It sports shaved sides and a top that's bunched together into that cool knot. In short, it's a hybrid between the trendy undercut and the glorious man bun. Top knot hairstyle comes in many different variations ranging from bouncy, sleek to messy.
#1 Curly Top Knot with Low Skin Fade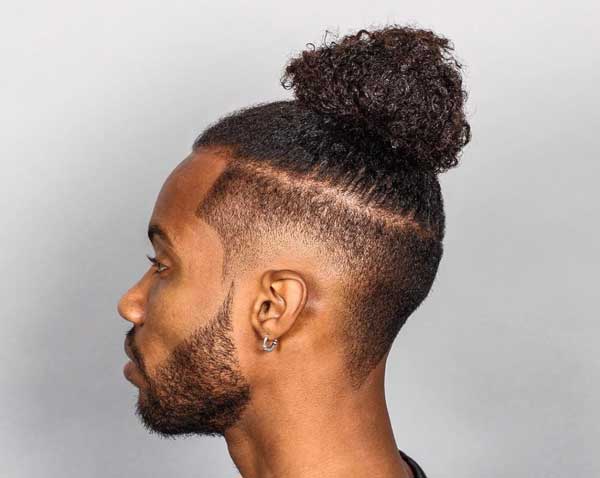 Start by styling your hair into soft kinky curls. Go for a dipped part to isolate the top and give the sides a low skin fade that's blended at the back. Pull up the long hair at the top and hold it into a small pony positioned at the crown. Secure the base with a rubber band and add hair spray to the loose ends for increased visual volume. The result is a curly knot ideal for those with long hair.
#2 Textured Slicked Back Top Knot with Buzzed Sides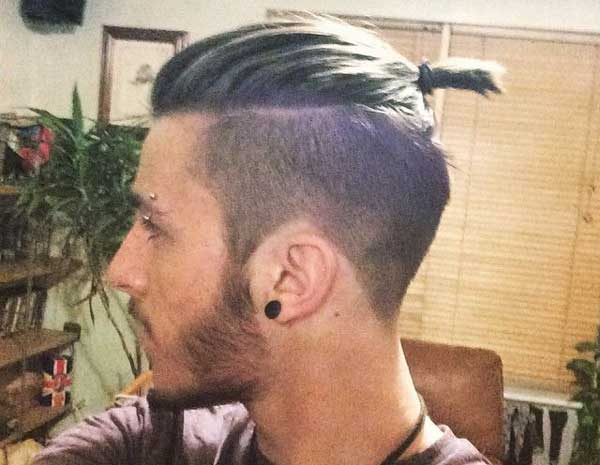 Add texture to the hair ensuring to concentrate it more at the top. Make a complete side part and sport a short buzzed cut on the sides. Run your fingers through the textured top to create that raked look and pull it back into a ponytail positioned at the crown. Give the ponytail a twist to one direction and secure with a rubber band. Chop the ends of the pony to create that stout knot.
#3 Sleek Mohawk Top Knot with High Fade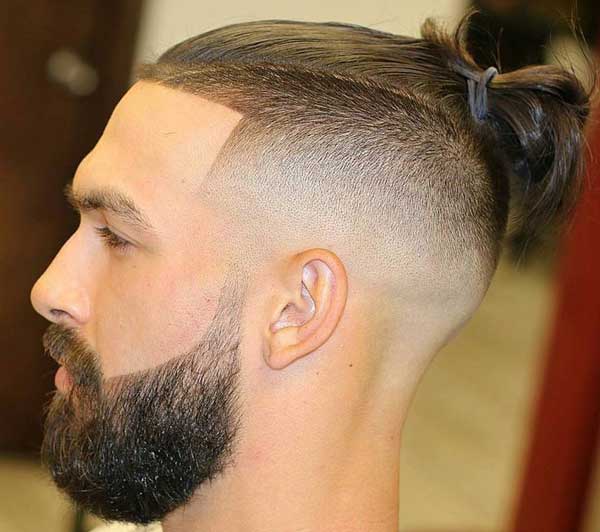 Settle for some blowout texture to give your hair more volume. Make two part lines that run parallel to each other at the top letting them stretch from the front to the crown. Give the sides a high skin fade and leave the hair between the two part lines longer to create that sleek Mohawk. Pull it to the back and hold into a ponytail at the crown. Secure the base and fold back the strands in the ponytail to tuck them inside the tie.
#4 Braided Top Knot with Tapered High Skin Fade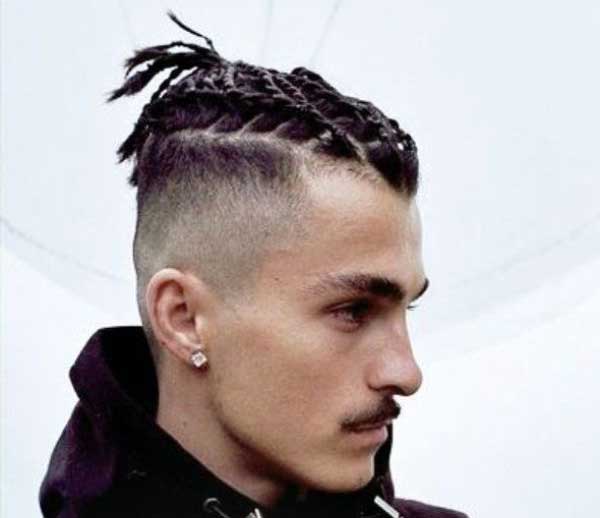 Make a complete side part in your natural hair and go for a high tapered skin fade on the sides and back. Part the top into three different sections and start styling into box braids. As you approach the crown, pull off some strands from the braided section. Style them into braids that are pulled to merge at the crown. Secure with a tie for that sweet braided knot.