From a successful career to formidable relationships, a fuckboy accomplishes everything he sets his mind to. The fuckboy haircut fittingly instills worldly confidence whether you're attending college or climbing up the corporate ladder. This long-on-top and short-on-the-side hairstyle offer a clean-cut look that will leave a lasting impression at school, in your dating life, and at work.
What Is A Fuckboy Haircut?
The basic foundation for a fuckboy haircut is letting the hair grow long on top while keeping the sides trimmed. The front of the hair is the medium length of 4-6 inches long, while the sides are less than an inch. Whether your hair is overall short-to-medium length, you can experiment to achieve a wide range of looks. Some of the most notable variations include a comb over, fade haircut, French crop, fringe, hipster haircut, line-up haircut, quiff, and undercut.
How To Style A Fuckboy Hair?
Since f boy haircut features a longer length on top, it's best to ask your barber to leave a few inches more than your normal trim. If the hair is too short, it can be difficult to attain the fuckboy style you envision. One compelling appeal for a fuckboy haircut is its versatility. Hairstyles like an undercut, French crop, or hipster haircut provides the groundwork. With the added length of hair from front to back, you can easily transform your hair with a fringe, taper, or fade.
The slightest tweak can change the whole dynamic of how the hairstyle frames your face. The most common options are to slick your hair backward, to the side, or upwards in a slight diagonal motion by using a blow dryer and brush. The combination of both will help establish the volume, shine, and texture you want. Your preferred choice of pomade, wax, or clay can also aid in how well the hair holds.
French Crop
Once commonly recognized as a bowl cut, the French crop continues to undergo reinventions that make it more abstract. With a fuckboy inspired hairstyle, a French Crop already positions the hair in the middle towards your forehead. The biggest challenge will be to experiment with the fringe. French crops gel with uneven bangs, loose curls, or a layered fringe with two-tone edges. It's a non-conformist style that will enhance your rebellious personality.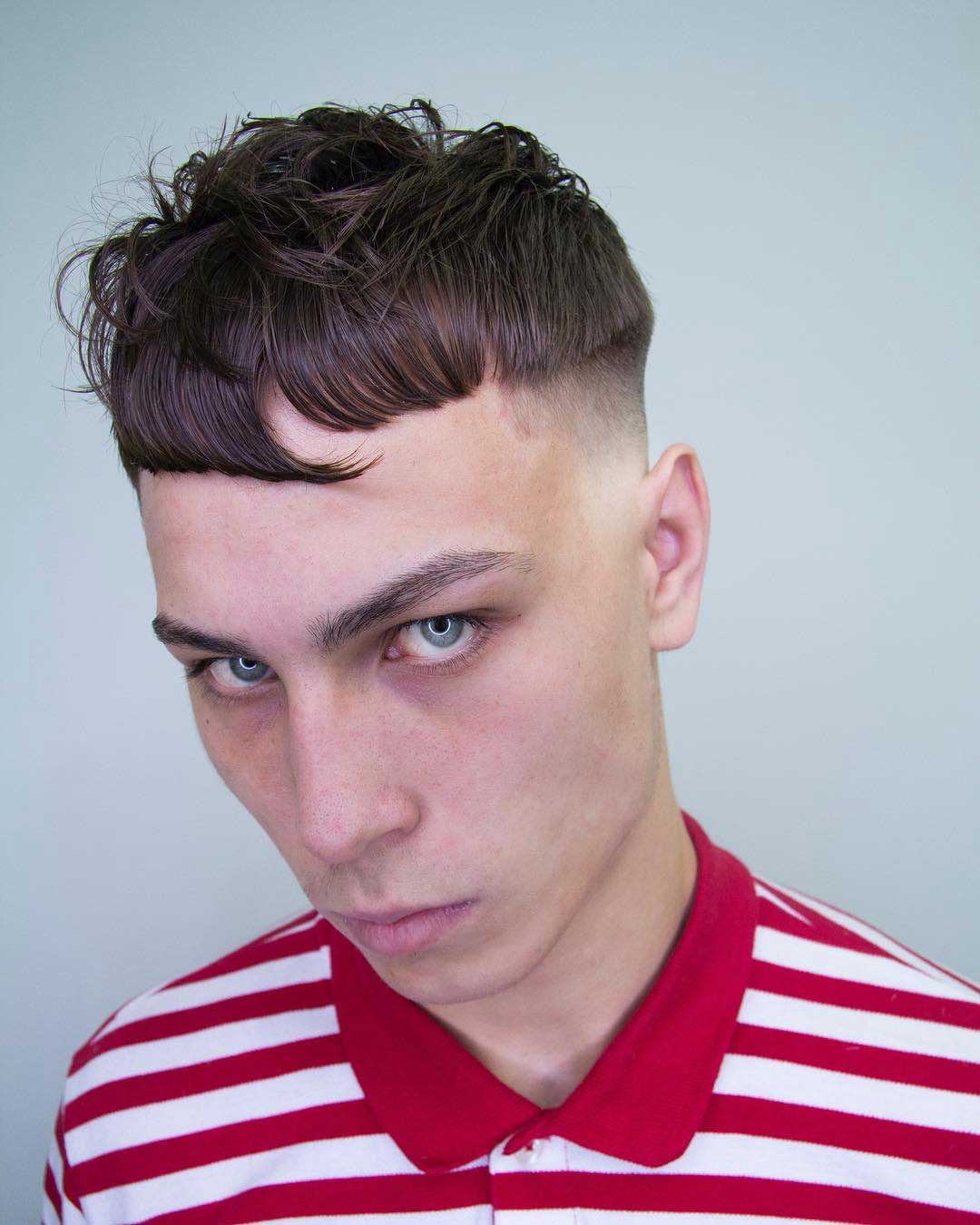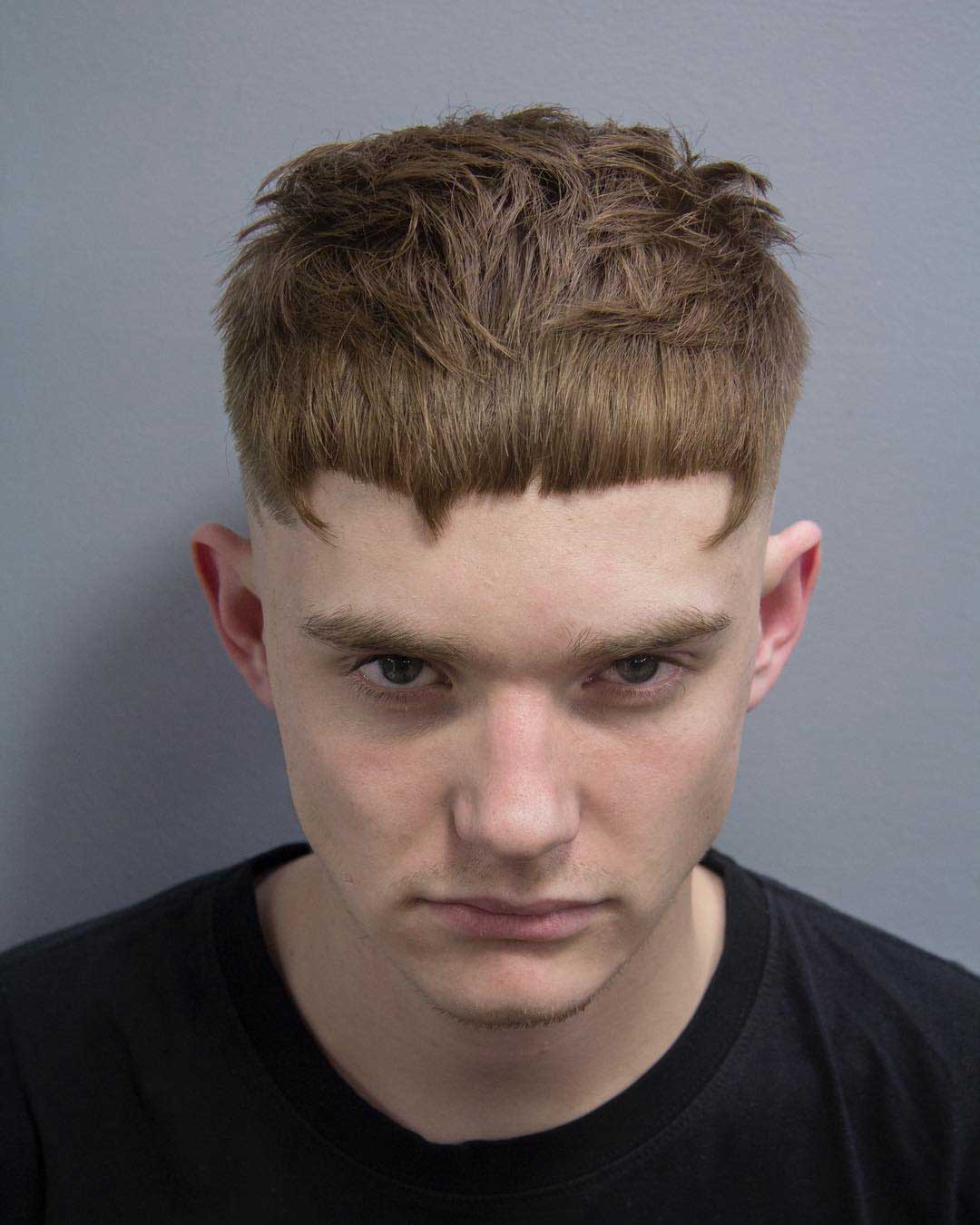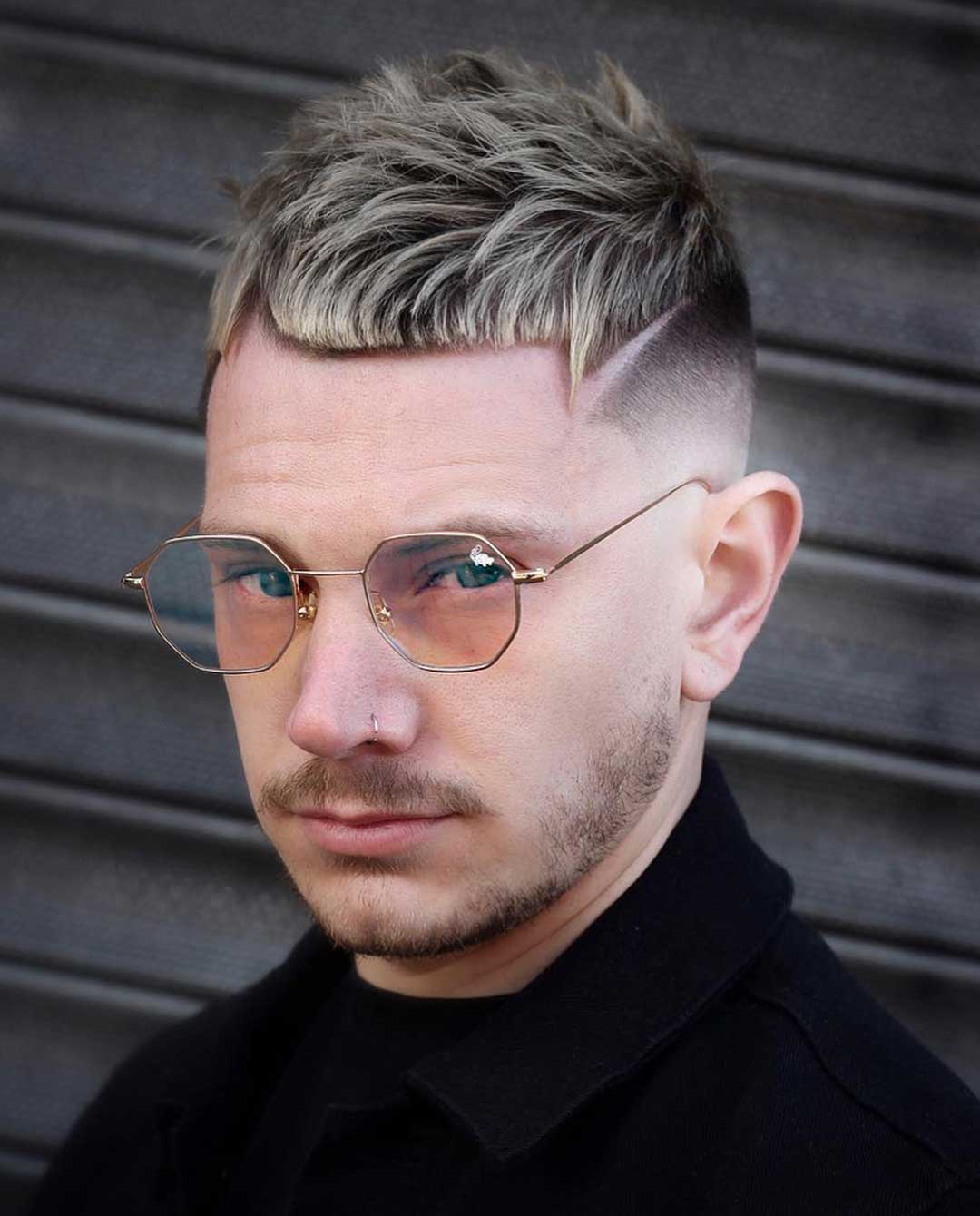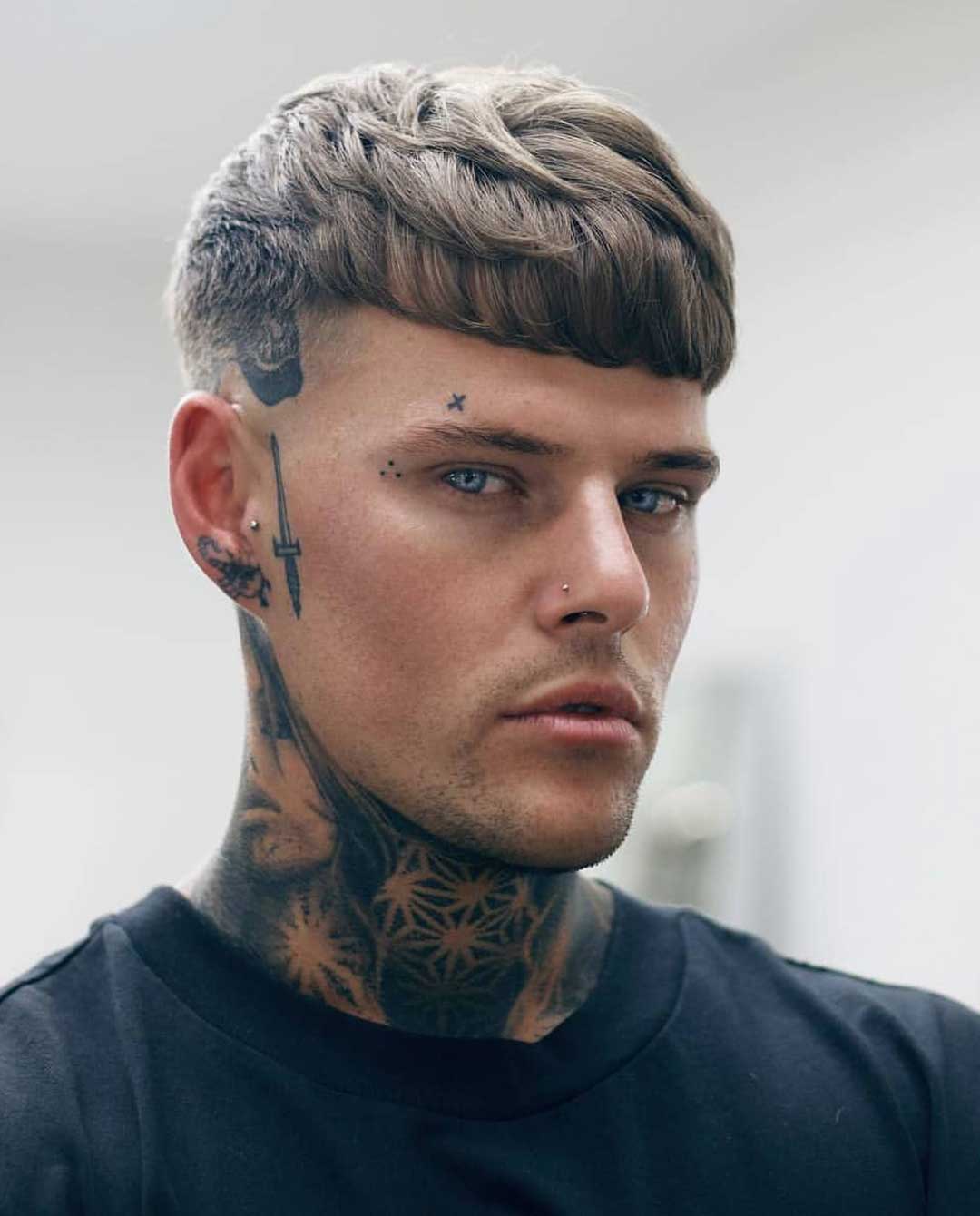 Comb Over
A comb over is one of the first methods that men with hair-related obstacles use to camouflage thinning hair or a bald spot. It's come to earn an antiquated reputation over time, but this technique is still popular to adapt into a fuckboy hairstyle. By brushing the hair back from the forehead, and coating your hair with pomade, you can puff up your top fringe just enough to create a tuft of height or an intriguing wave.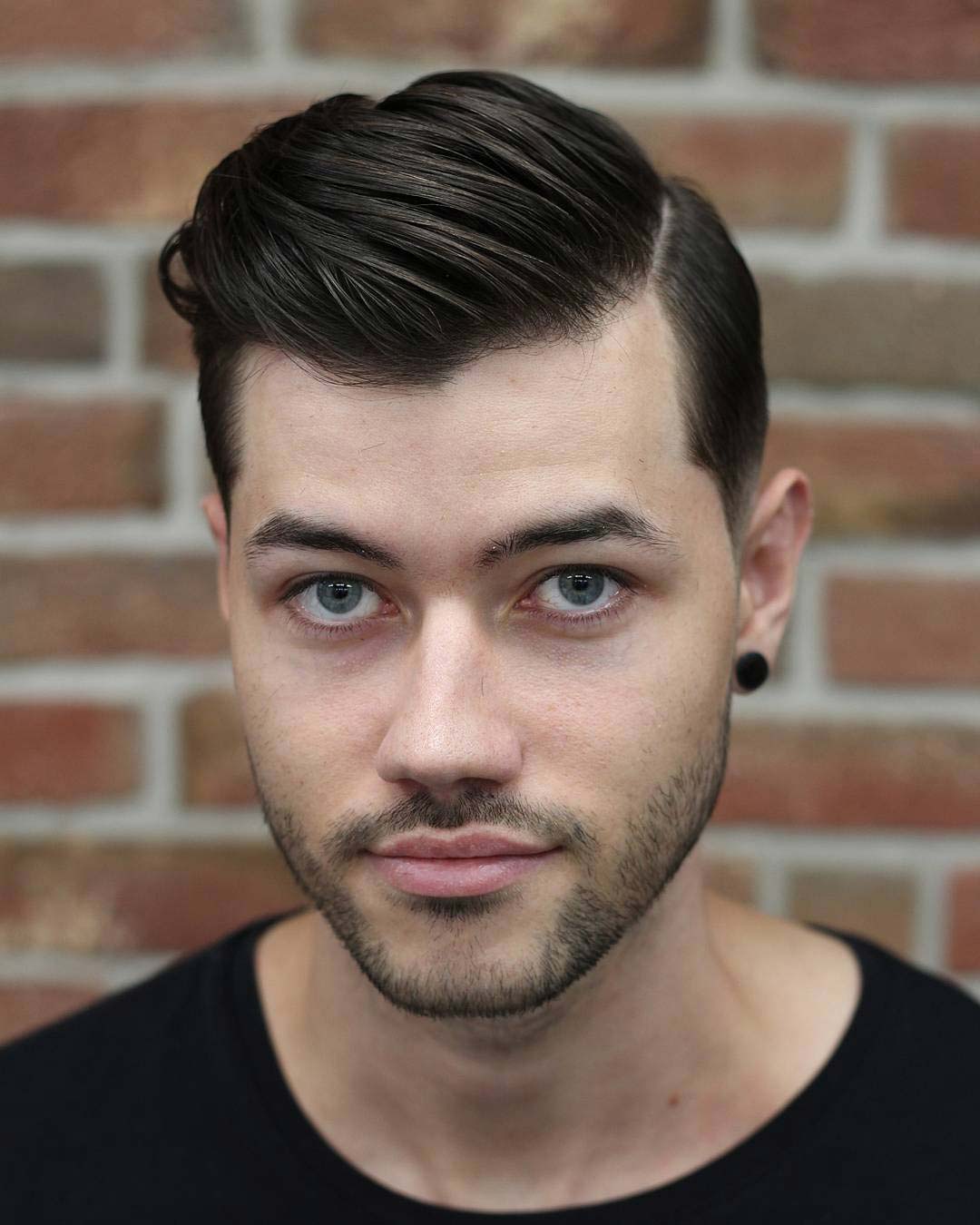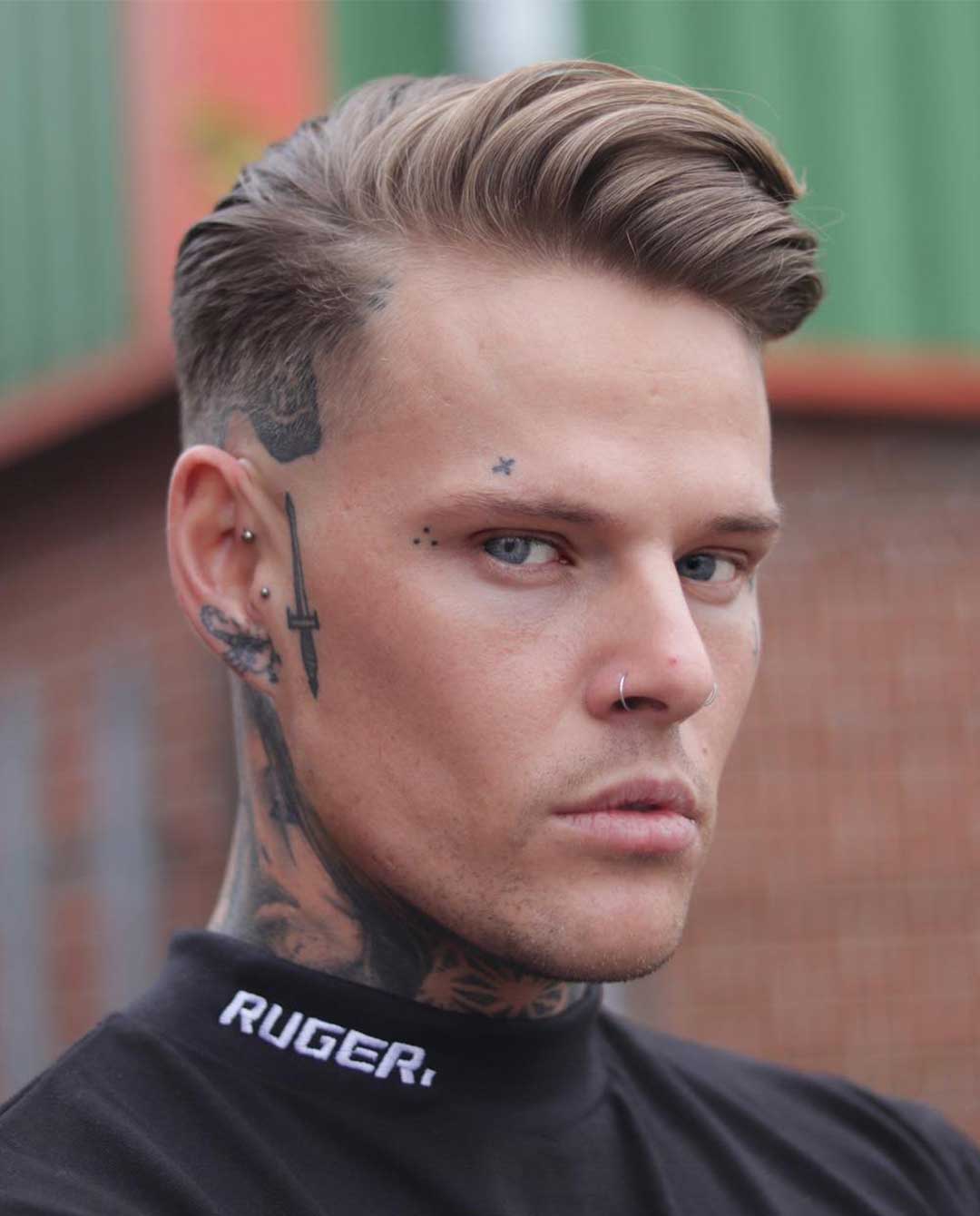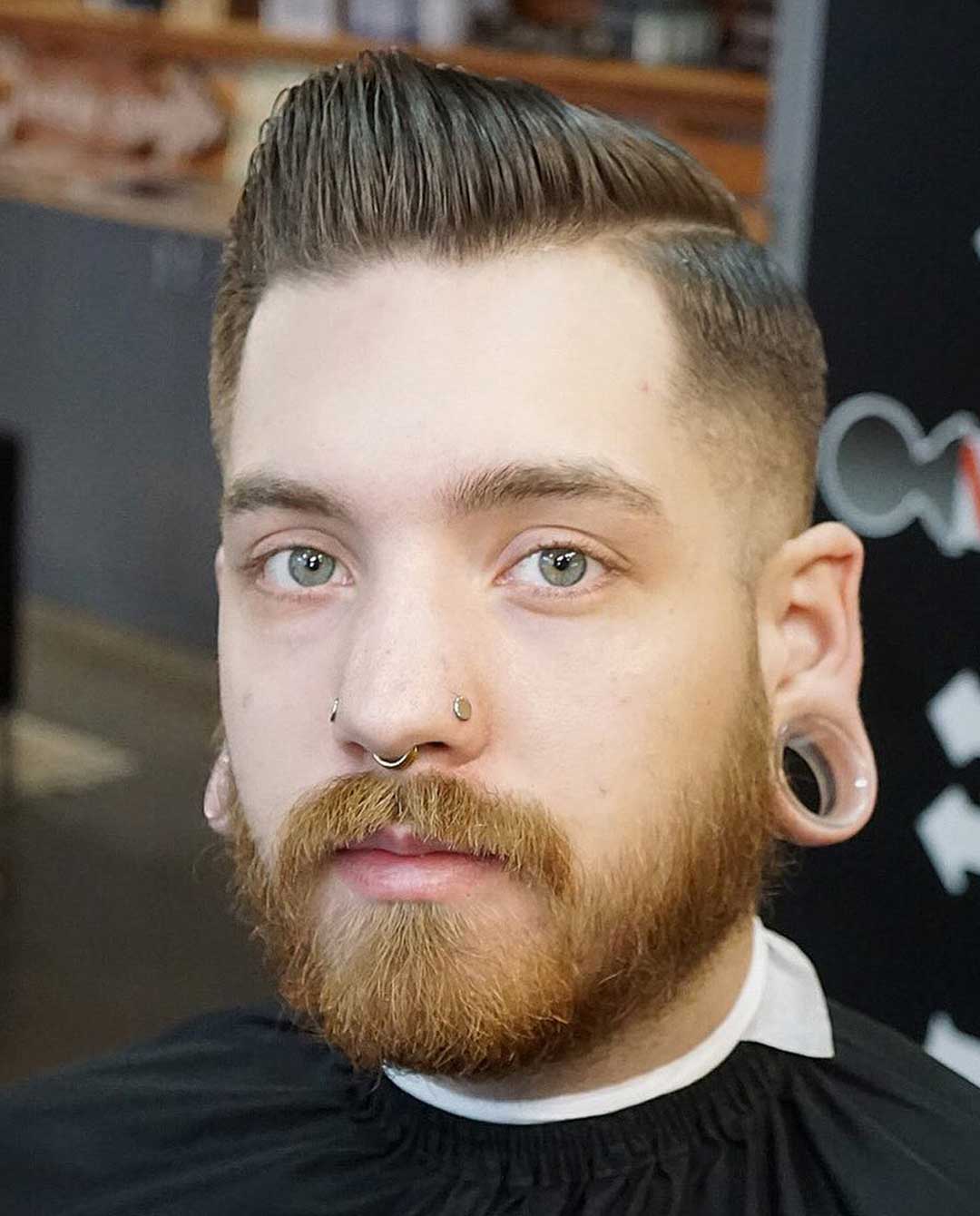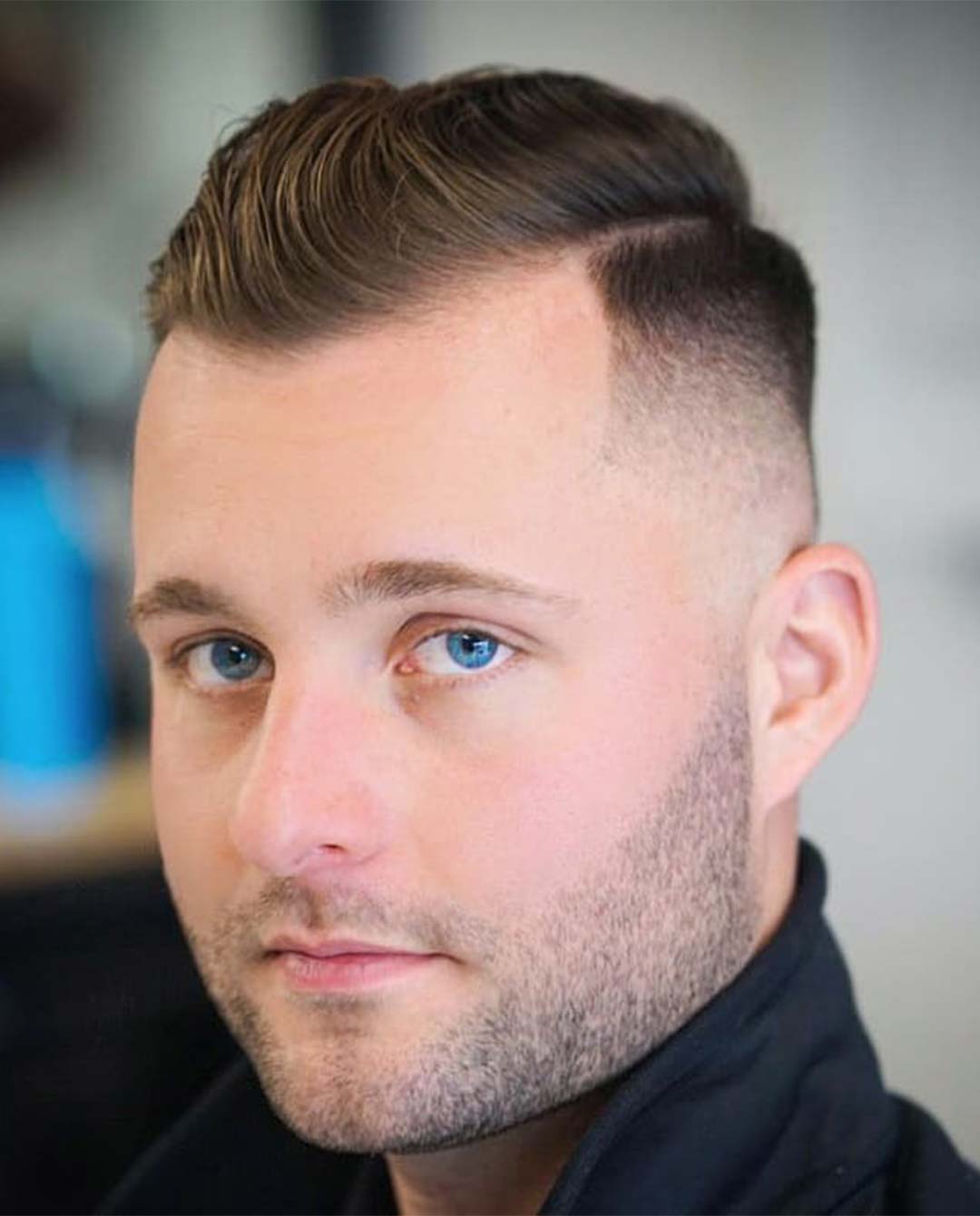 Fade Haircut
Once your hair is at an optimum length to style, experiment with the sides by using a fade. Trimming hair at the sides or keeping it long drastically reframes a fuckboy haircut. It can act as a guideline to part the hair and act as a bridge to a clean-shaven face or beard. Whether you keep it low near the ears, at the eye line, or high around the temples, a fade haircut adds an element of 'cool' to your fuckboy hairstyle but doesn't steal the spotlight.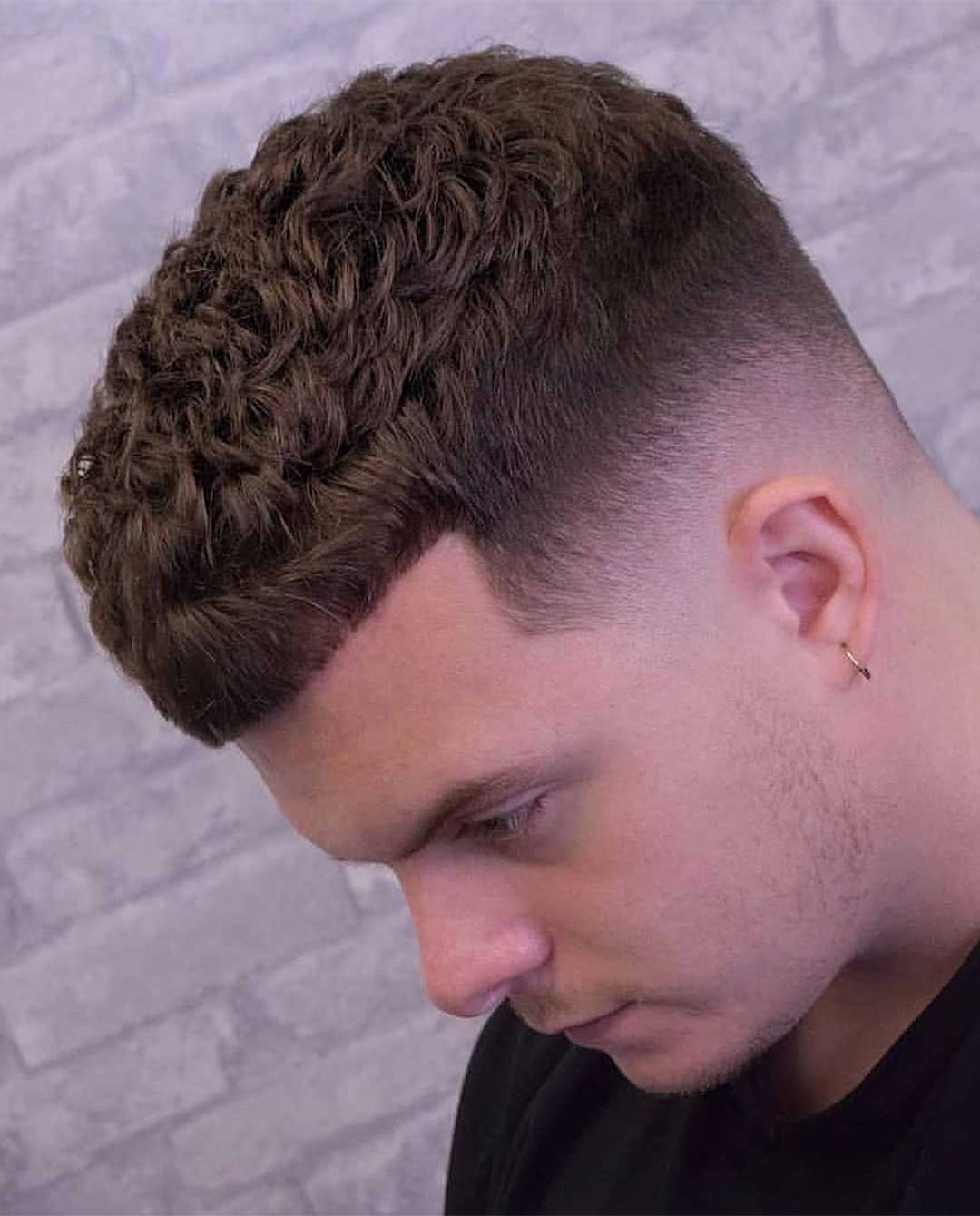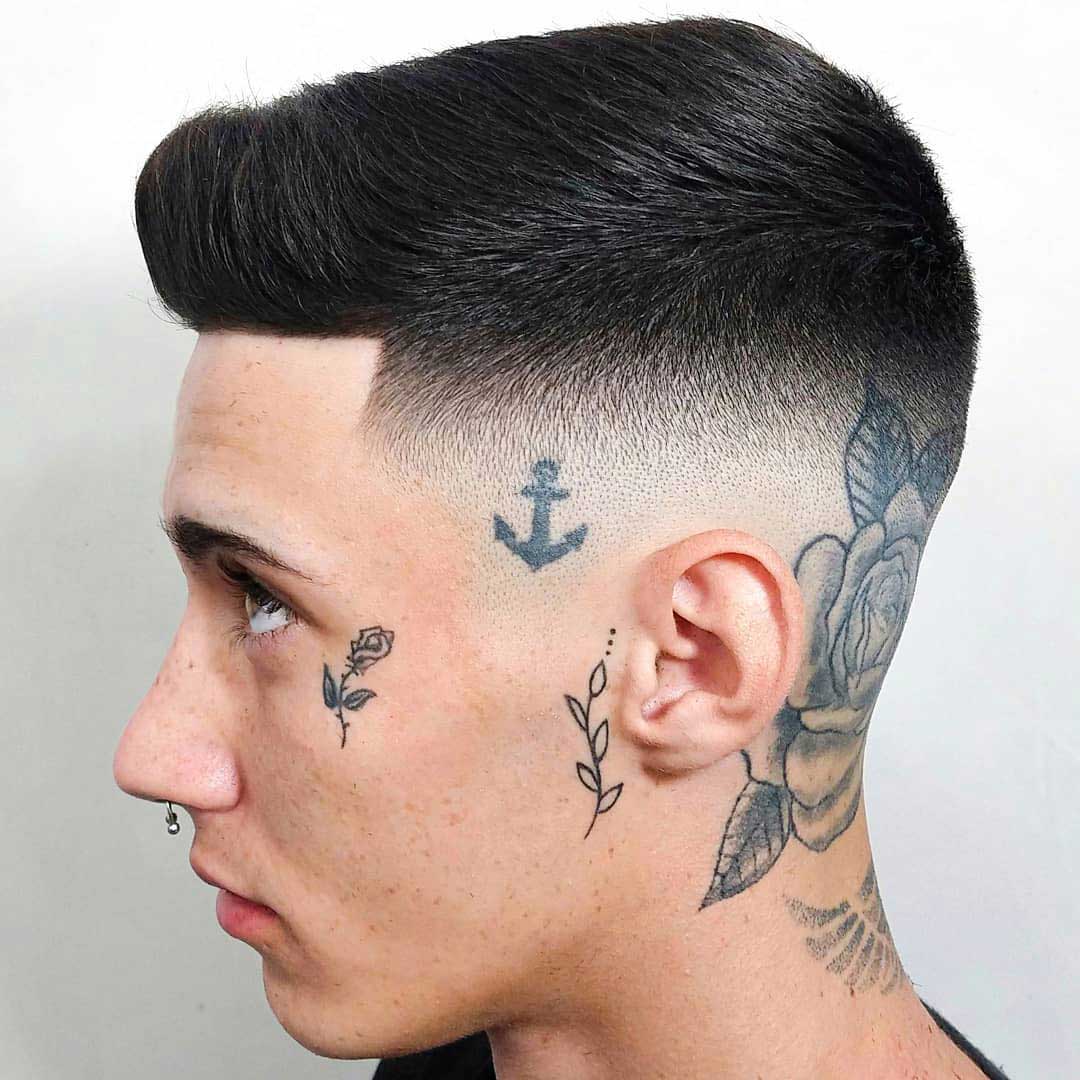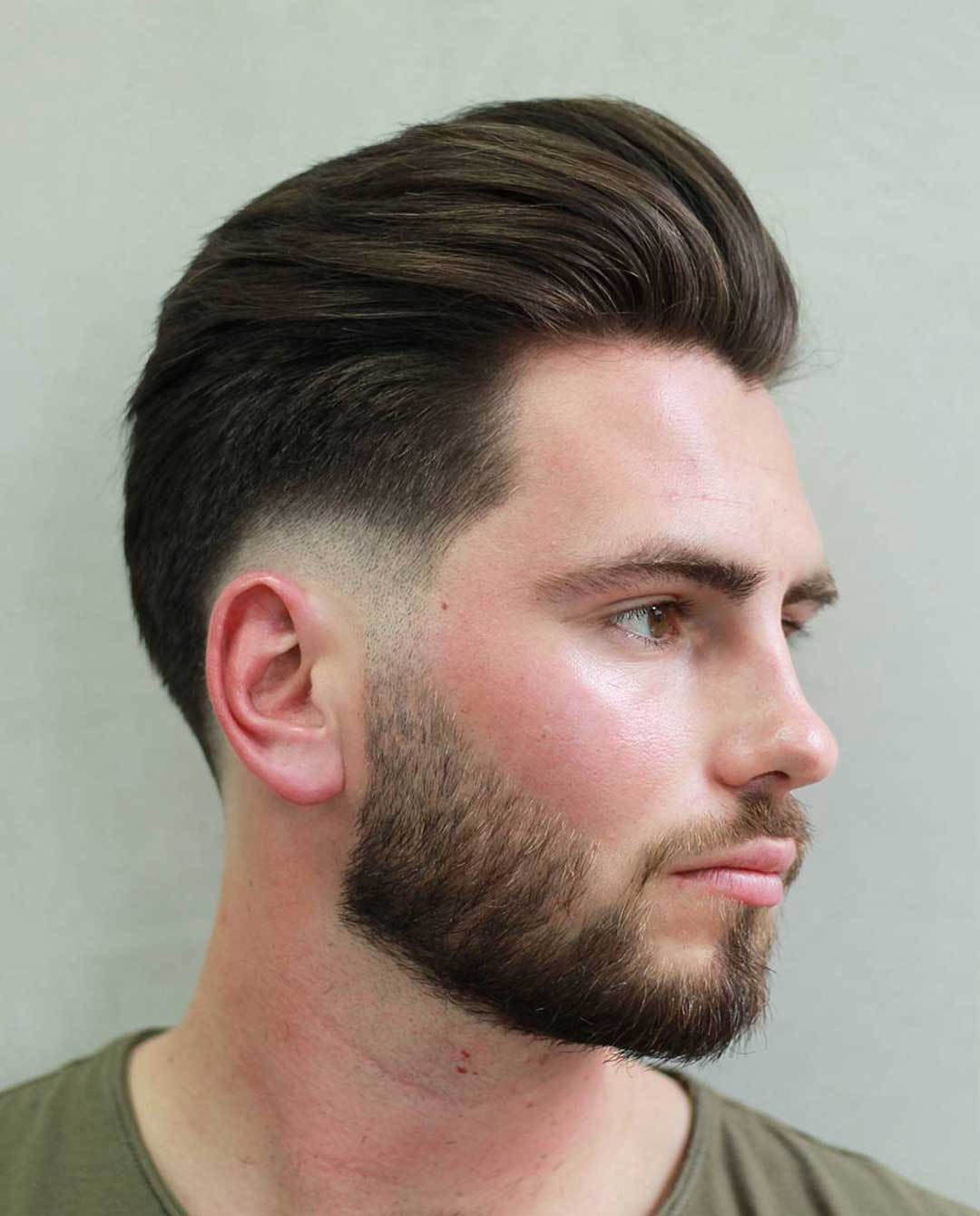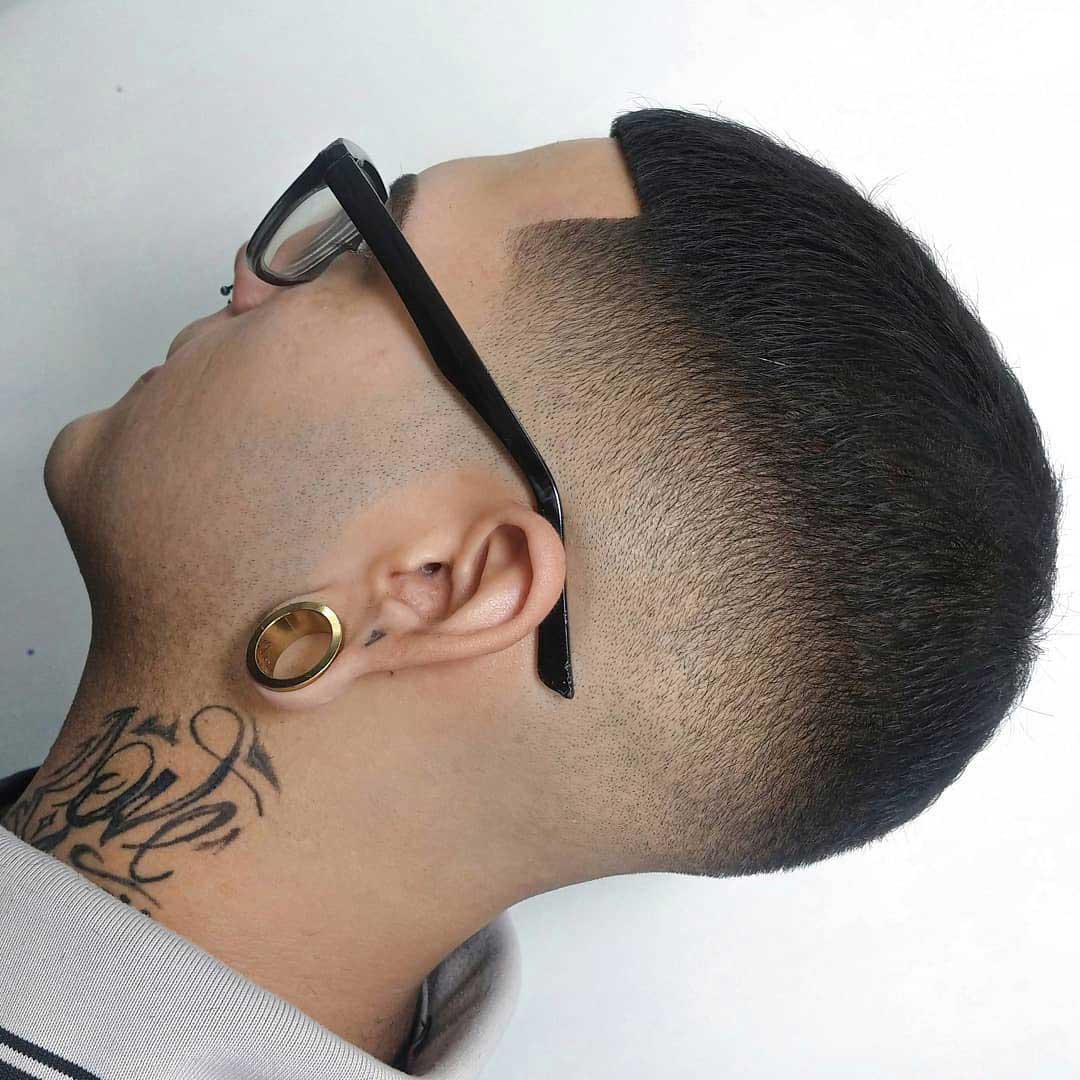 F Boy Angular Fringe
The texture is the name of the game when it comes to a fringe. Unlike a French Crop which maintains an overall even length, fringes come in all shapes and lengths. You can pivot the hair to the side by asking a stylist to trim the bangs at an extreme angle or add subtle layers from the crown to the forehead and curling it across your face. Where most fuckboys aim to make their hair look as sophisticated as possible, a fringe breaks all the rules.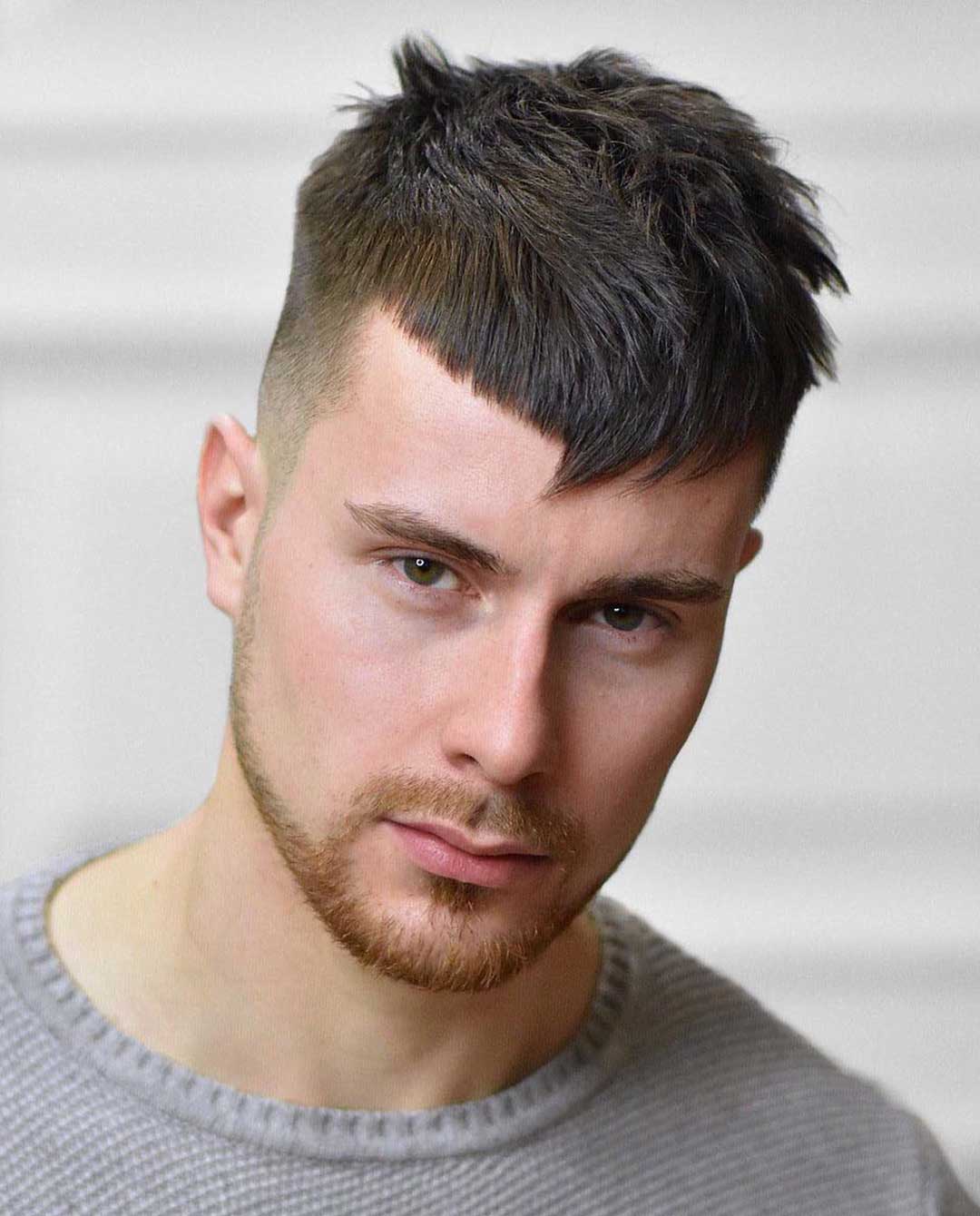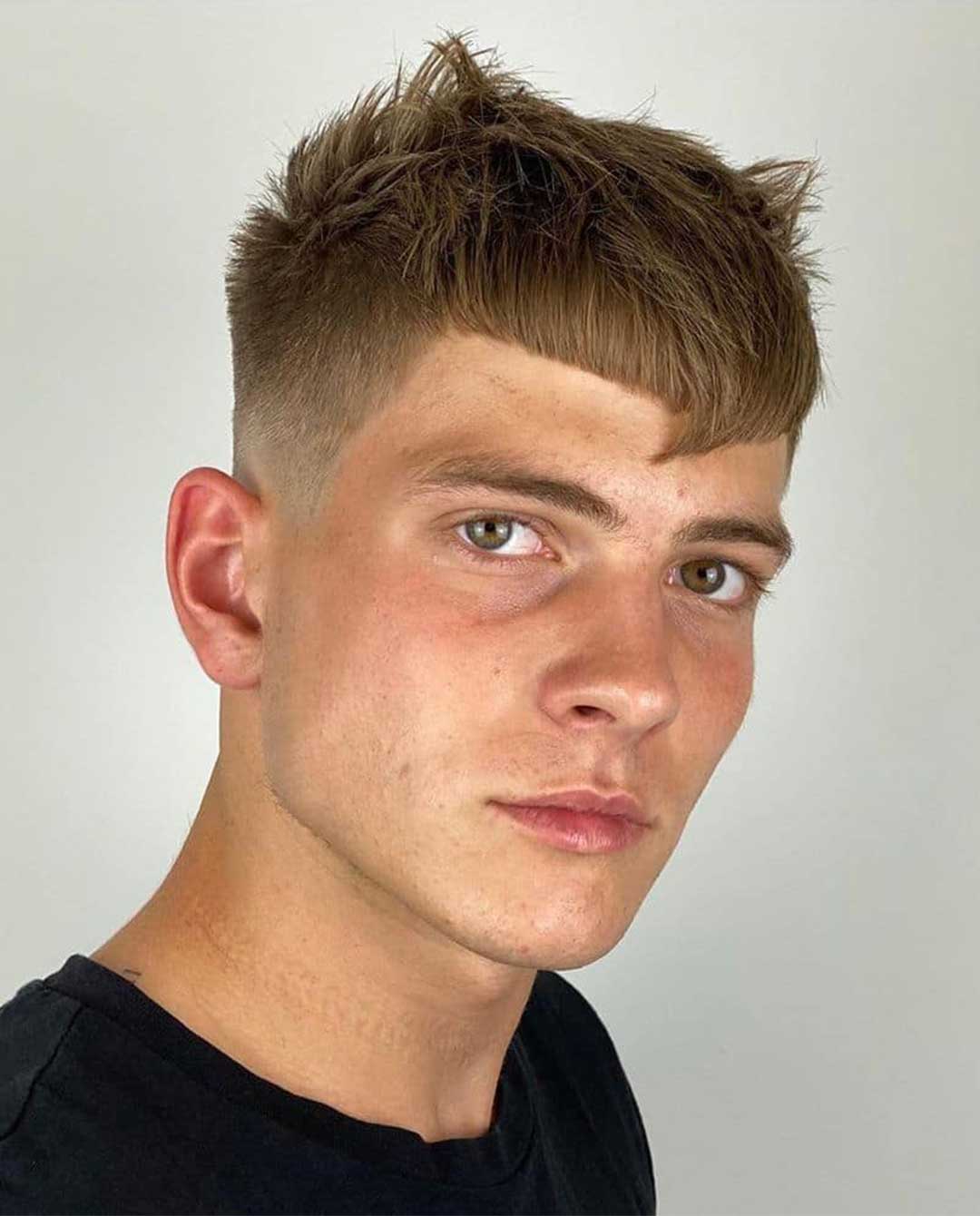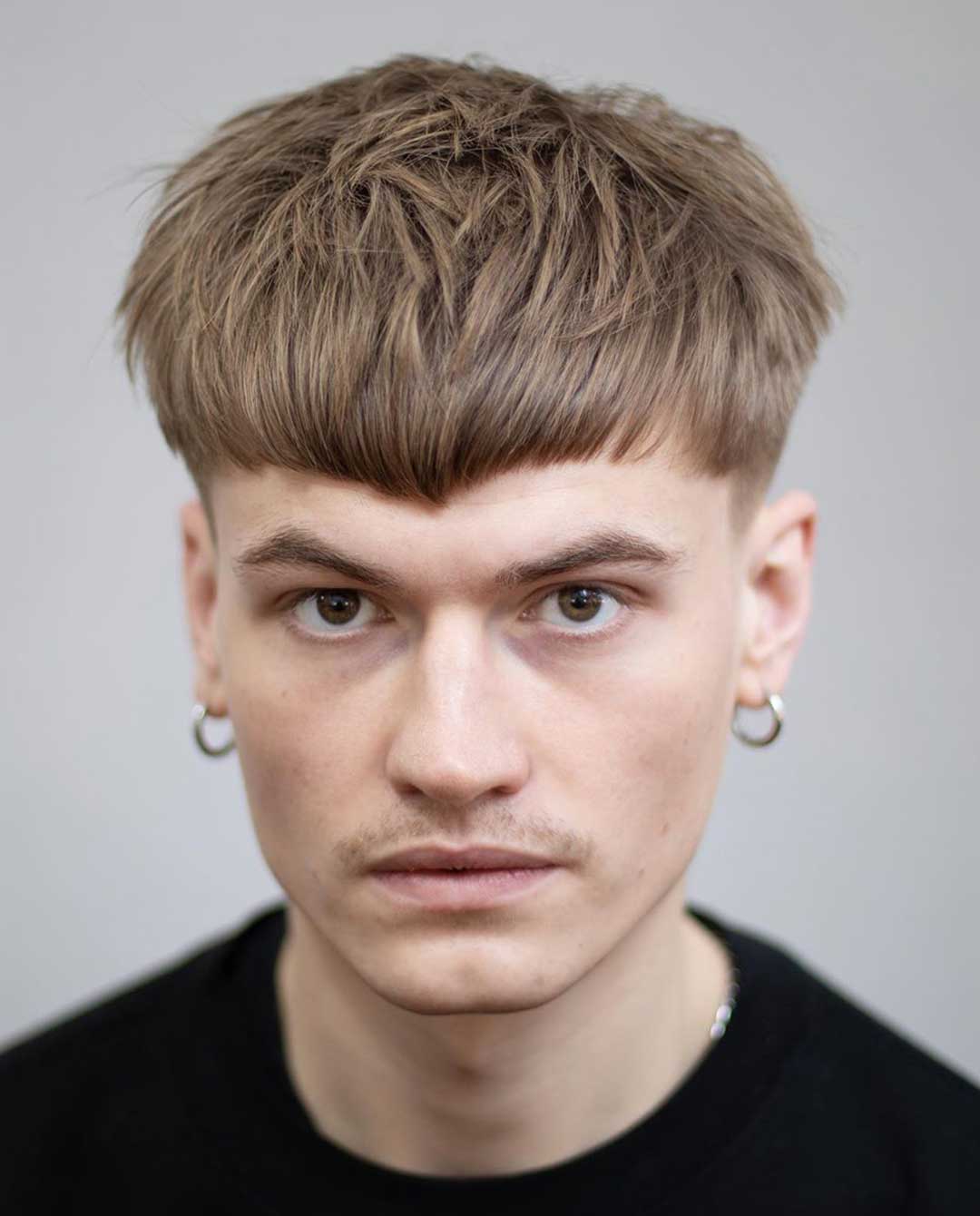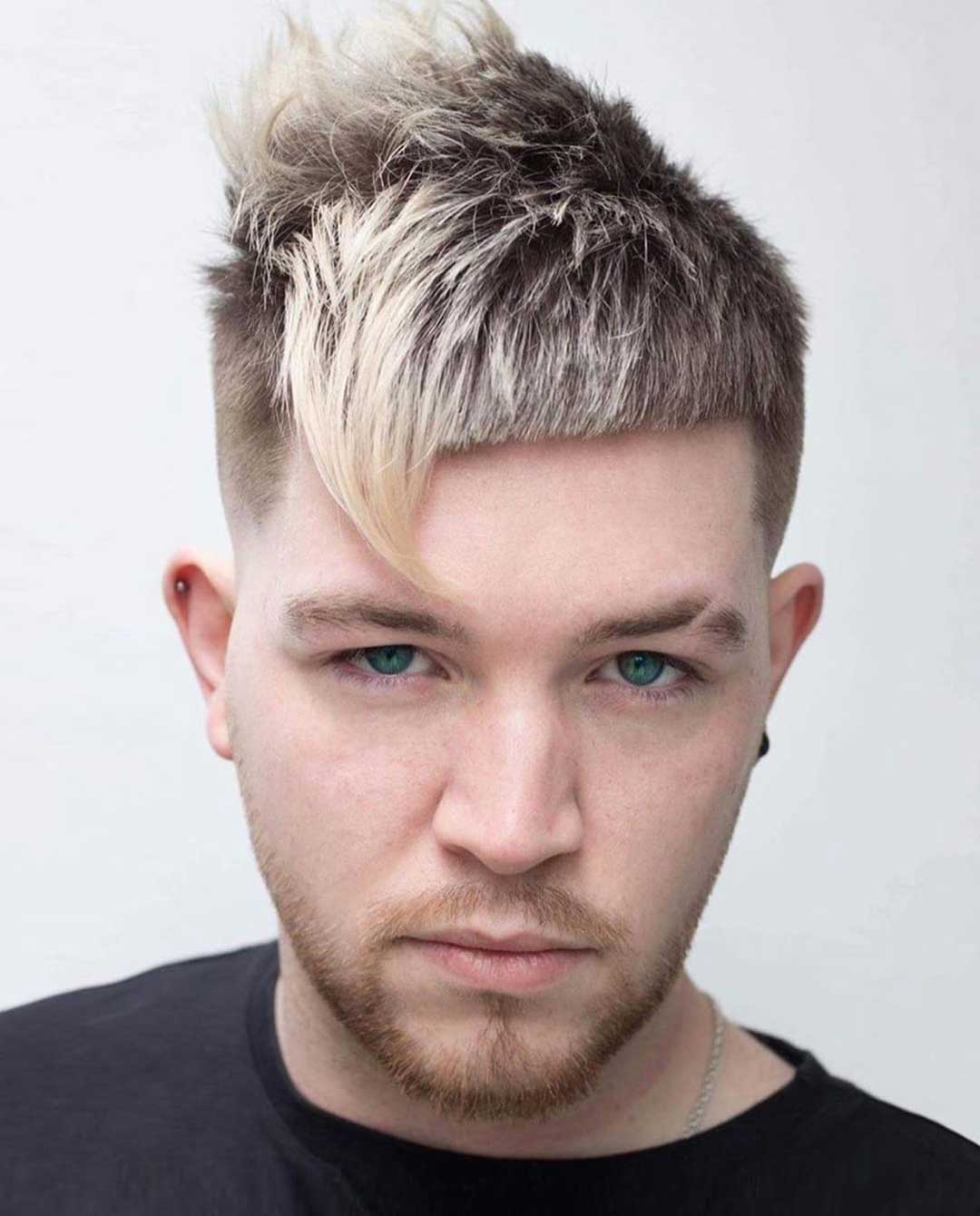 Hipster Haircut
Hipster haircuts combine a minimalist, almost flattened version of a pompadour. It invites a rockabilly inspired style into a look that fits the 21st century. The part aligns alongside the temple, allowing the hair to brush over to the side to create volume. There is just enough covert height to grab everyone's attention and falls in line with the slick shine that the f boy haircut is synonymous for.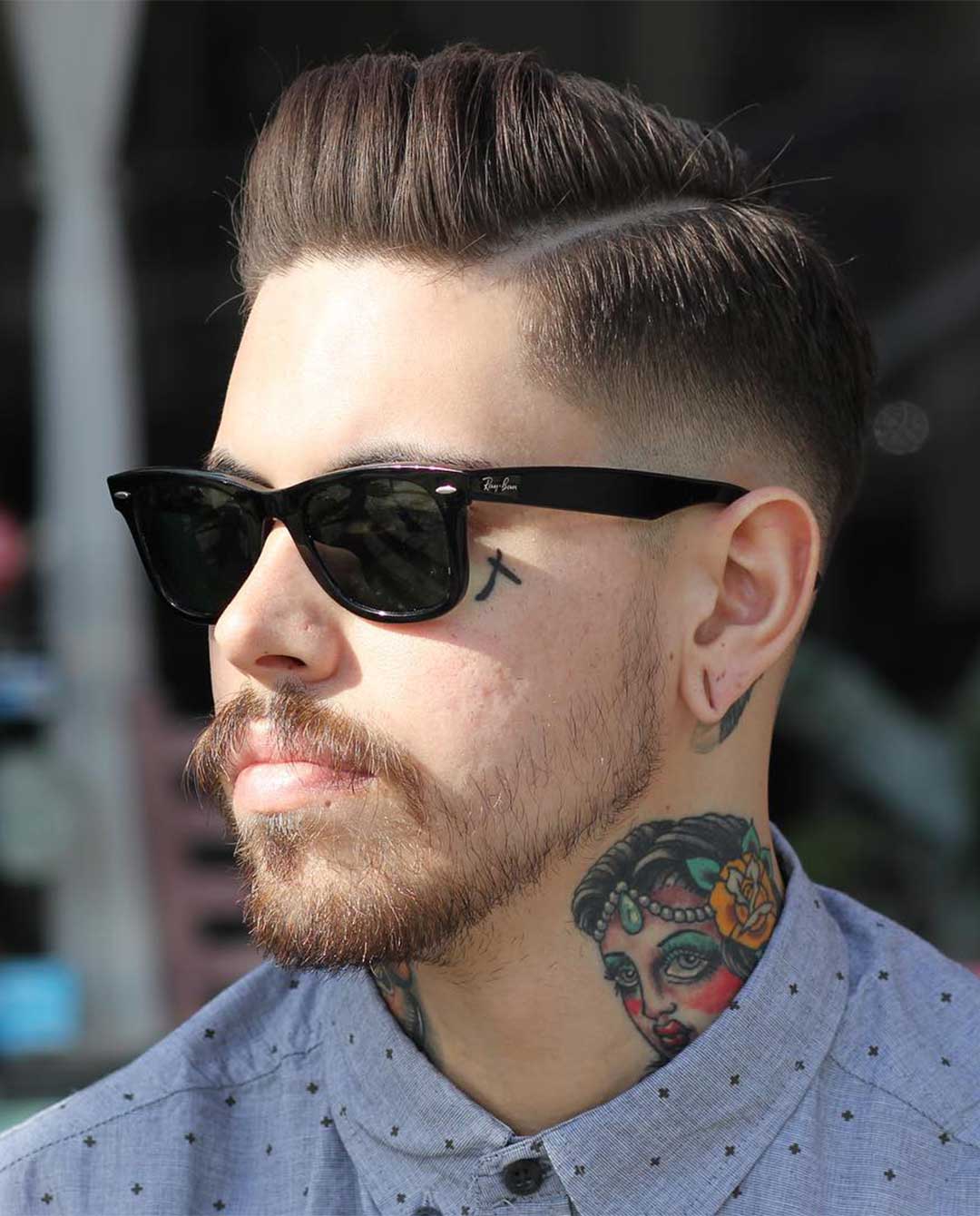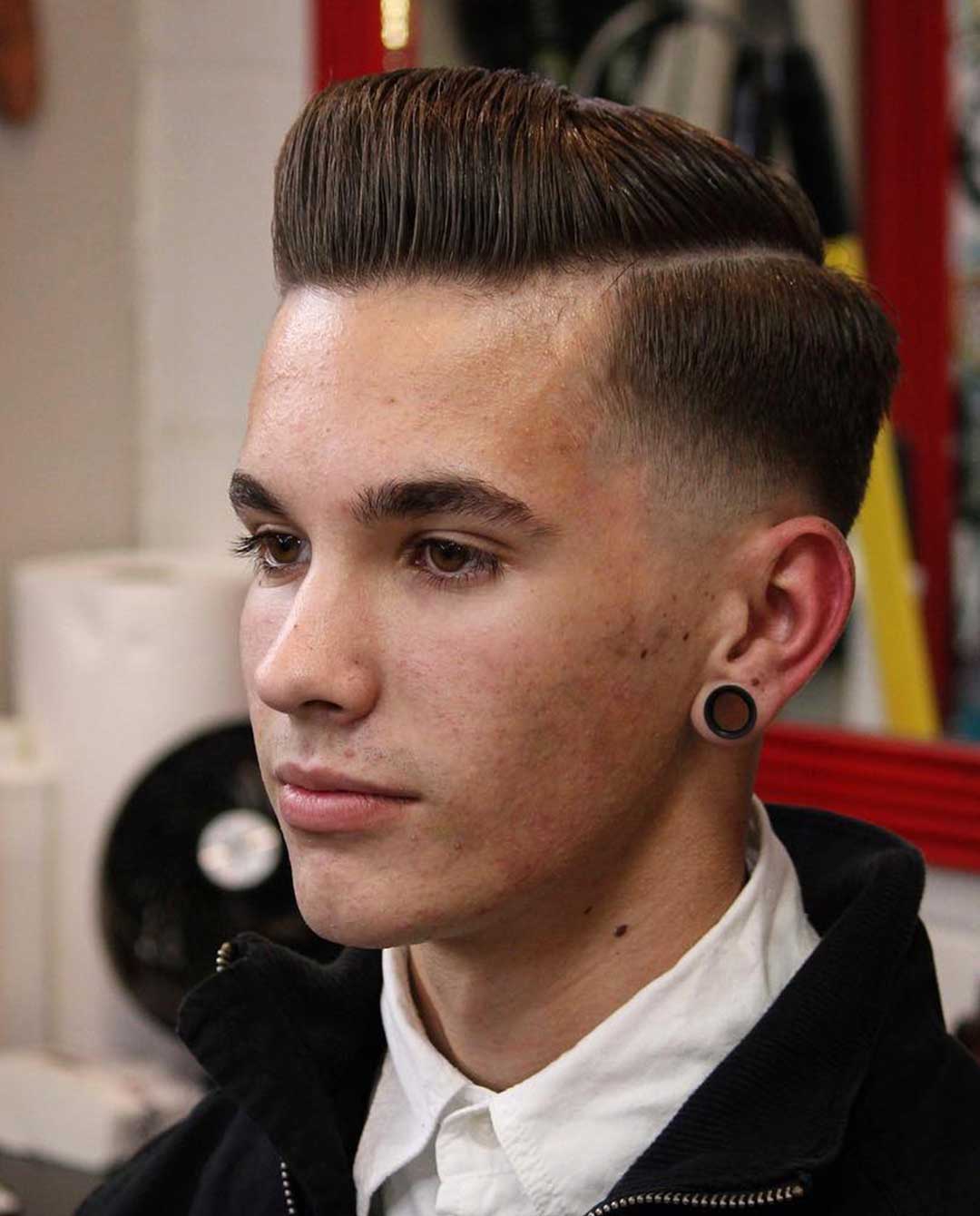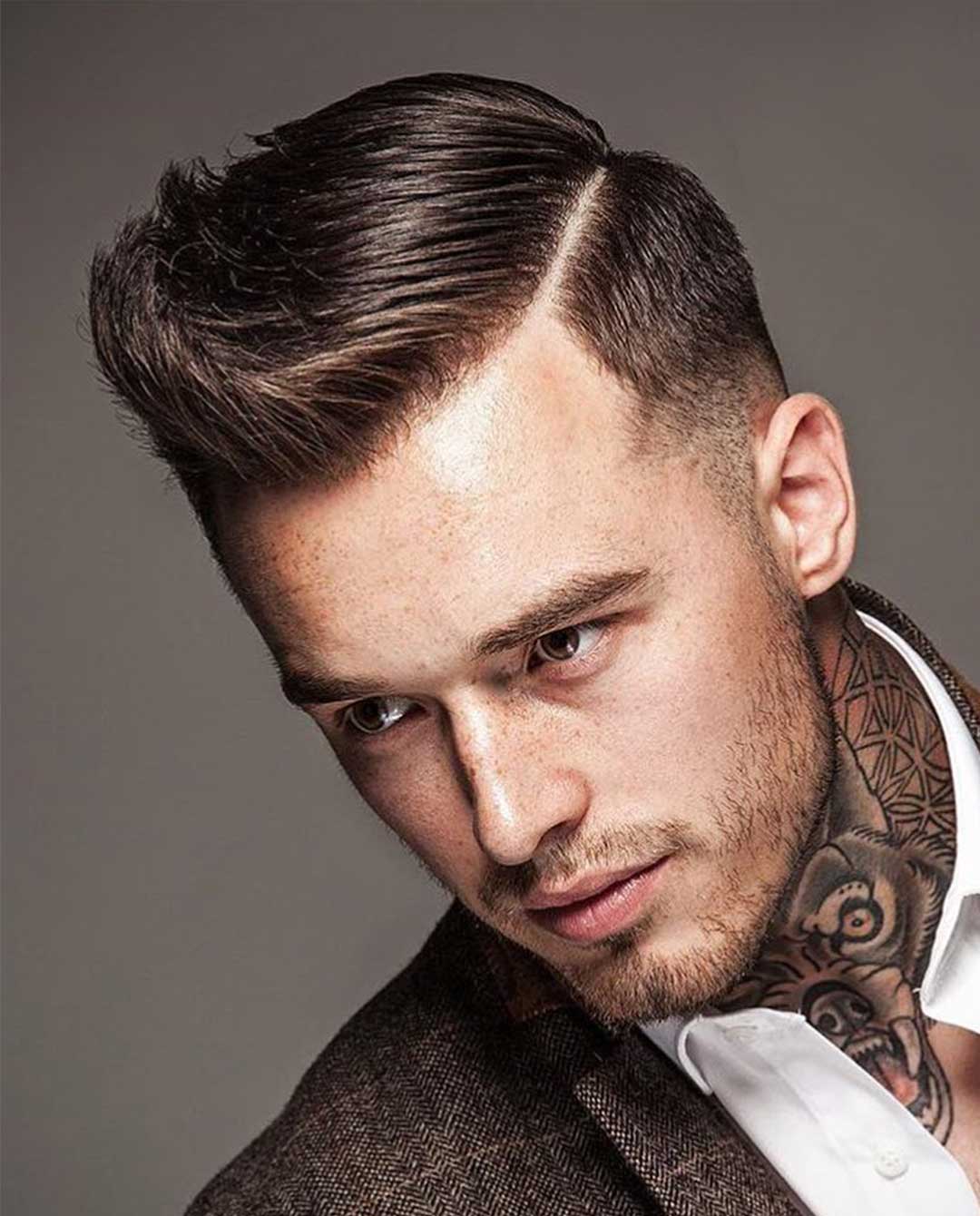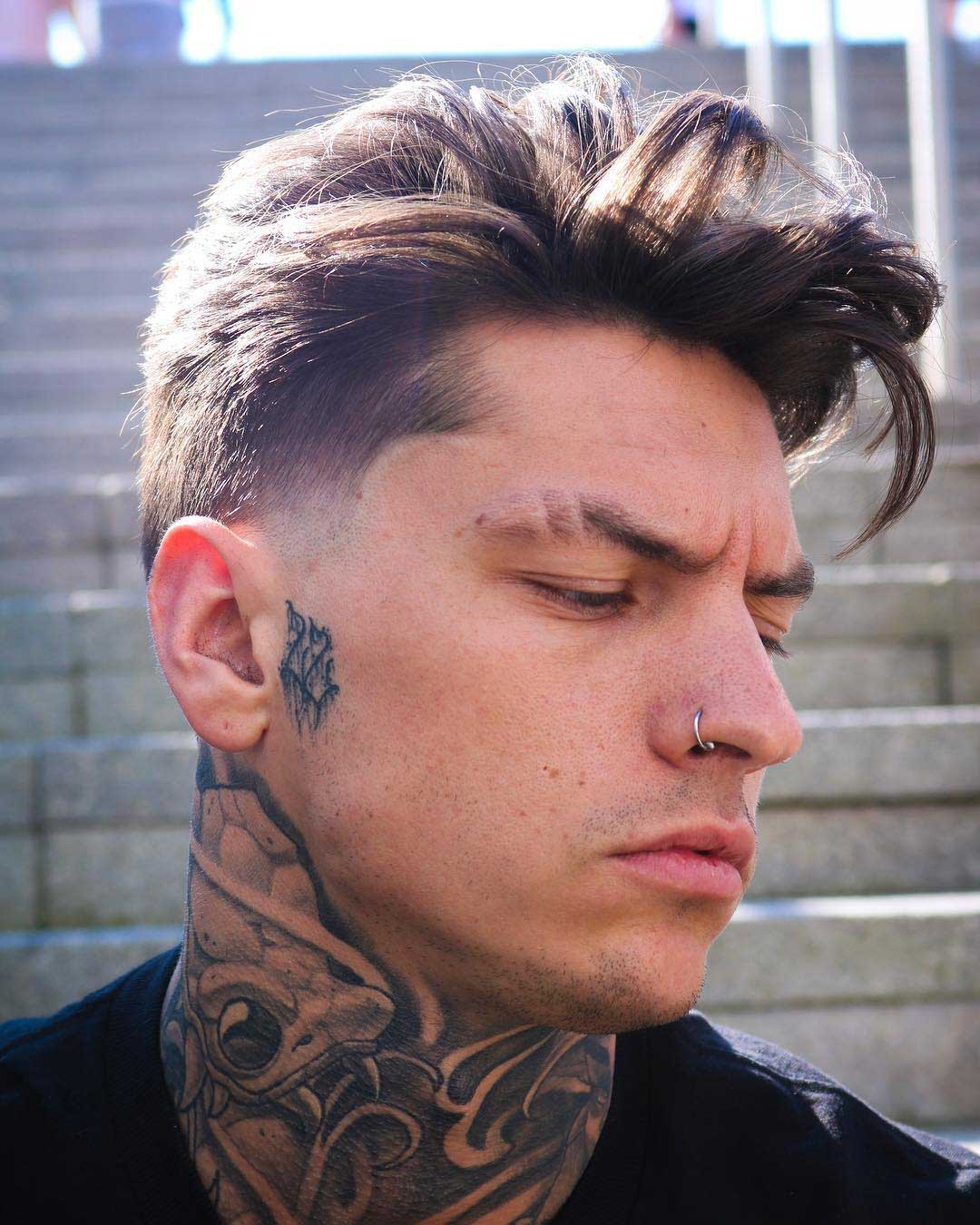 Line Up Haircut
Whether you're sporting thick locks or an understated trim, a line-up shaves straight through the bulk. A sleek line-up provides a discreet bald strip at the temple or down along the side. It works perfectly for a taper as well as a fade. The right placement of the line-up can act as a guideline for your part, make your hair look disconnected, or offer a unique aesthetic twist.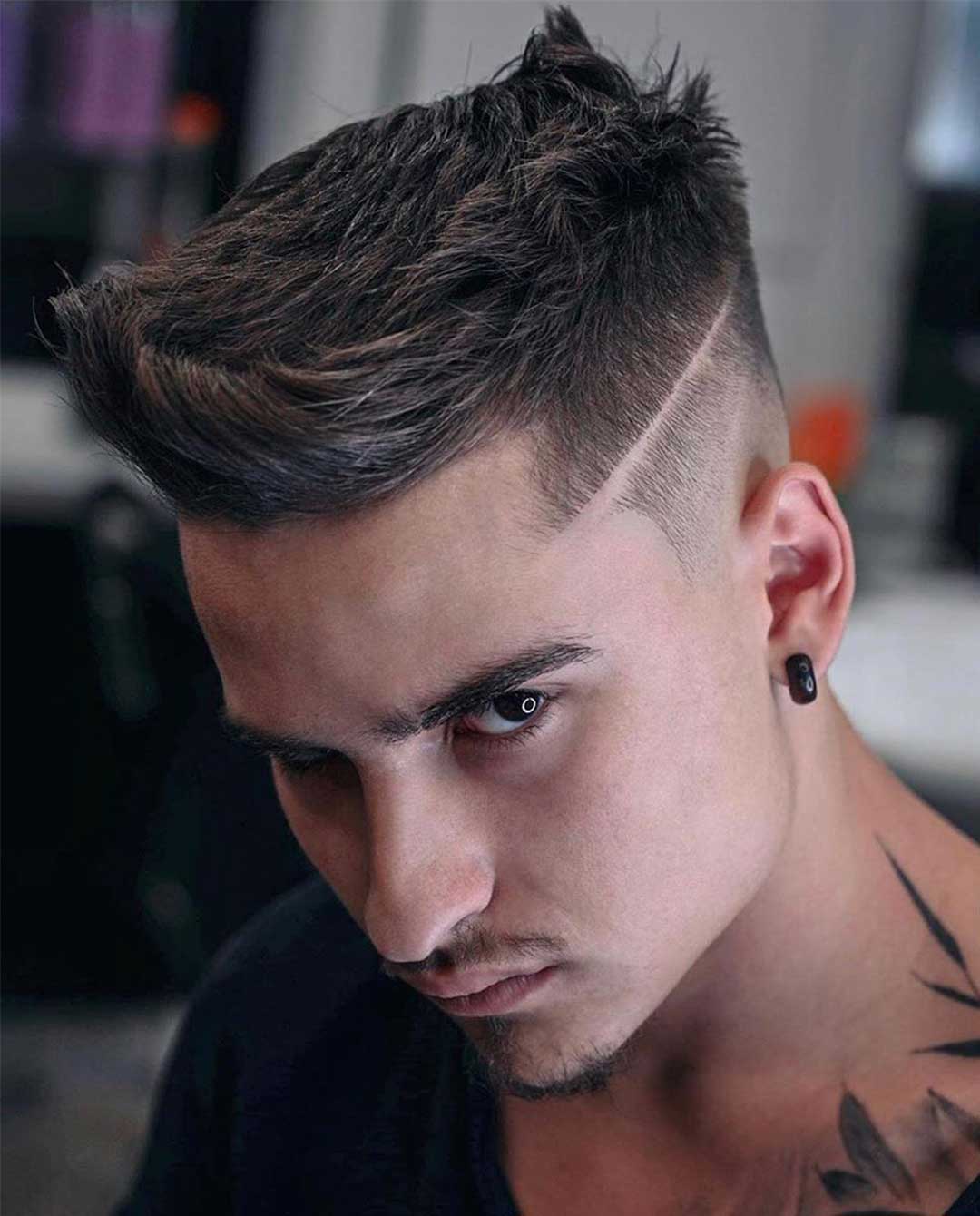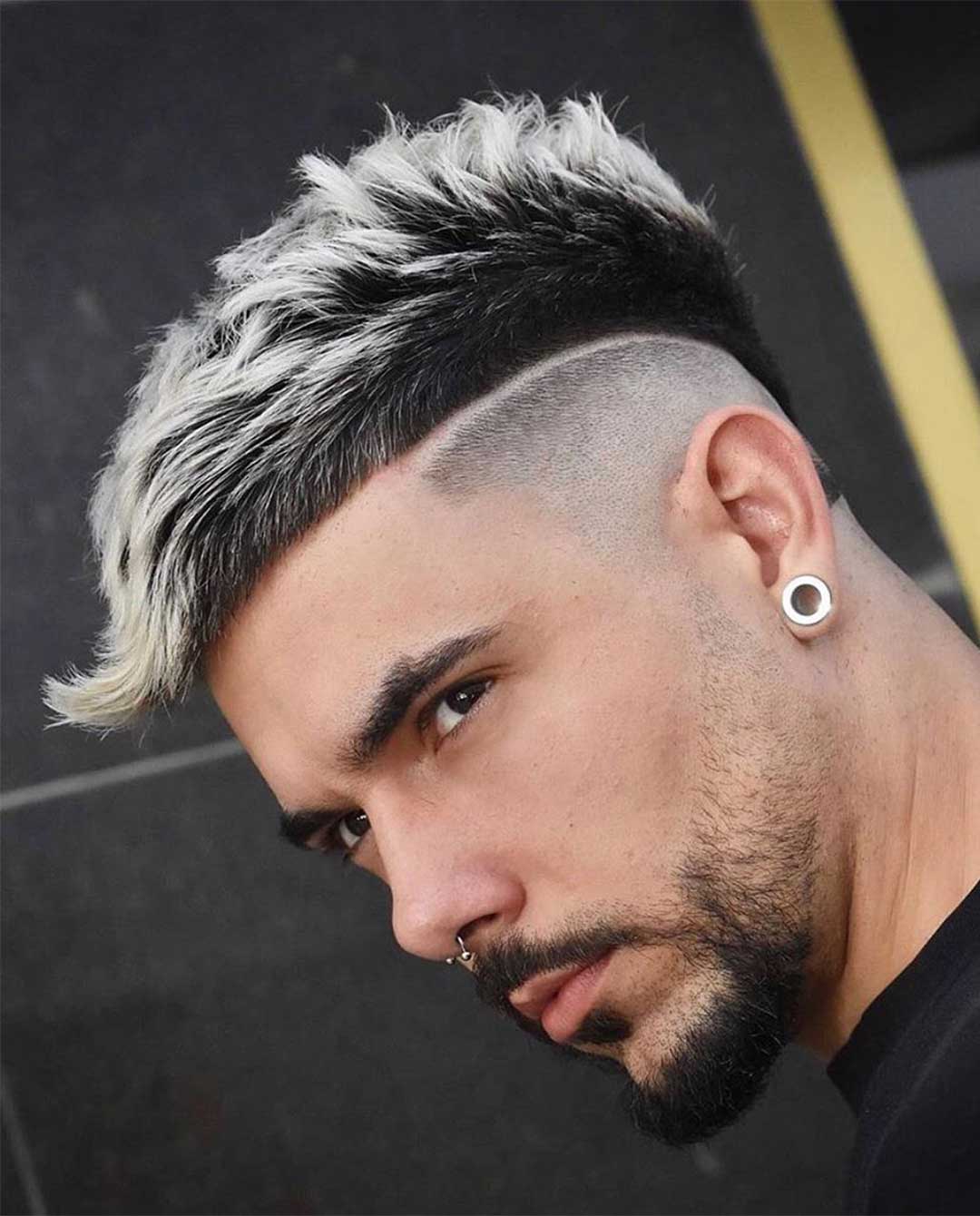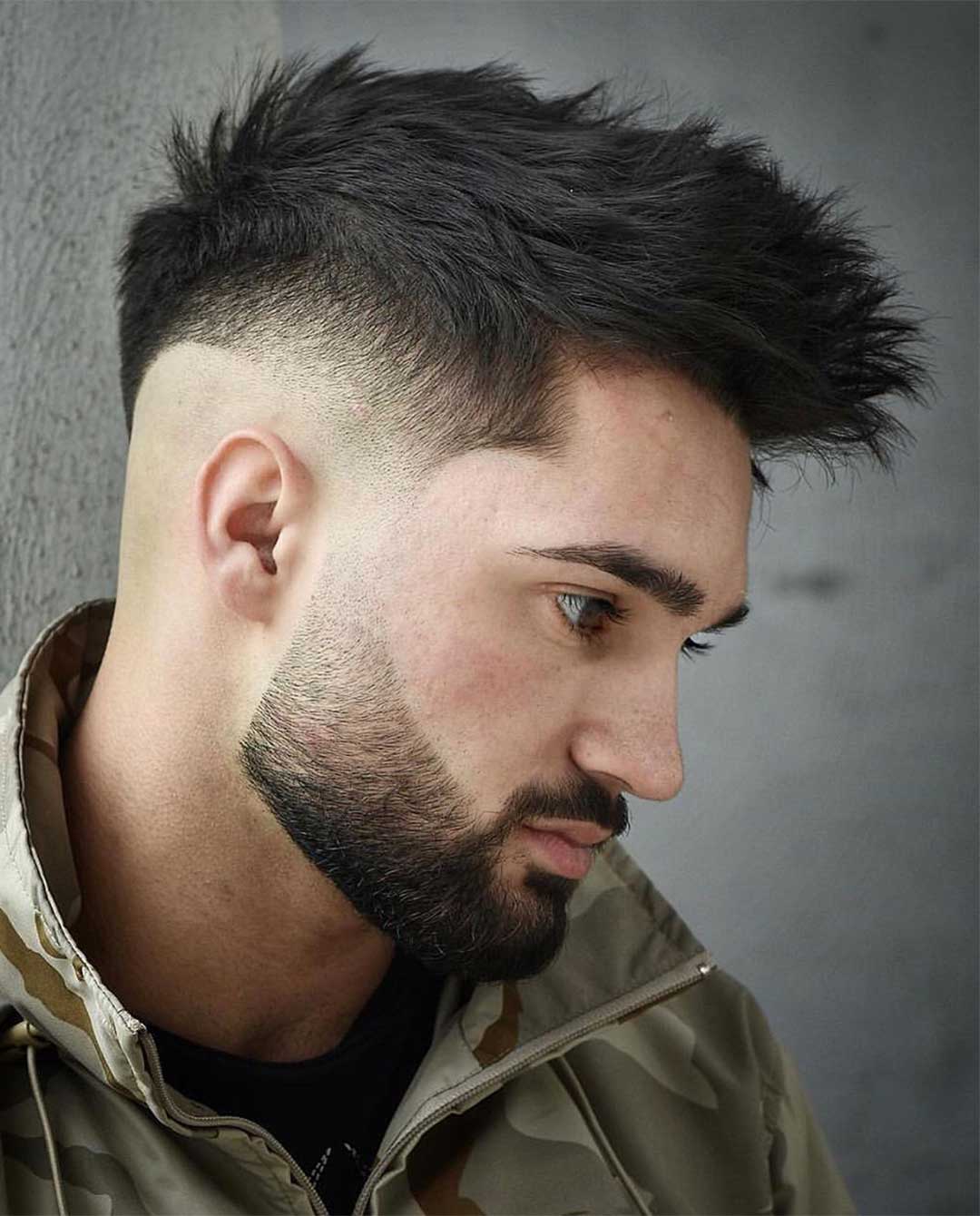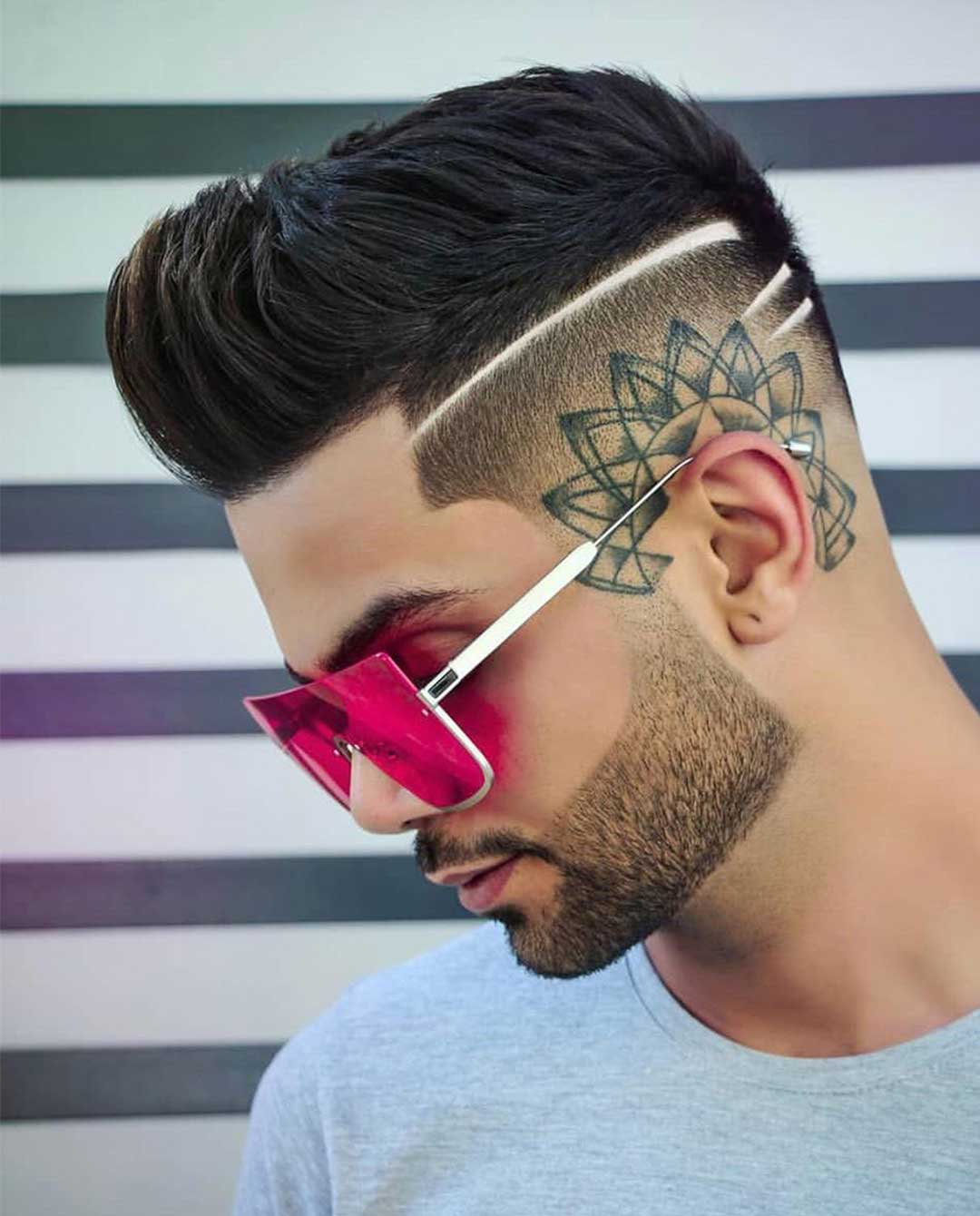 Quiff Haircut
The direction of the hair on top of your head shapes the entire fuckboy haircut. Quiffs are relatively similar to a pompadour except you're going for a textured look instead of smooth. A quiff can venture in all directions, but the most modern version piles the hair towards the front with a slight flip upwards. This considerable up-do doesn't require a lot of maintenance and churns out a relaxed aesthetic.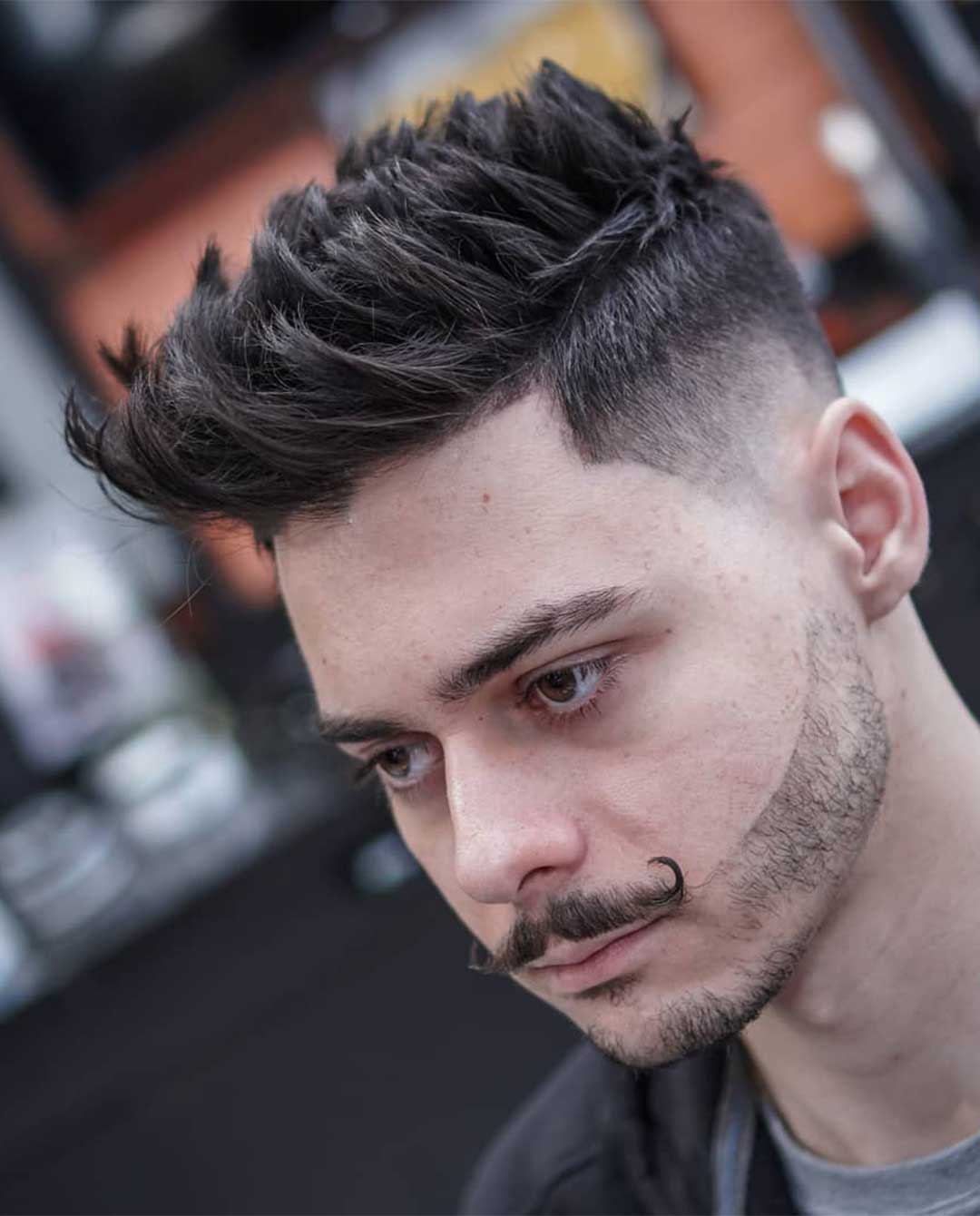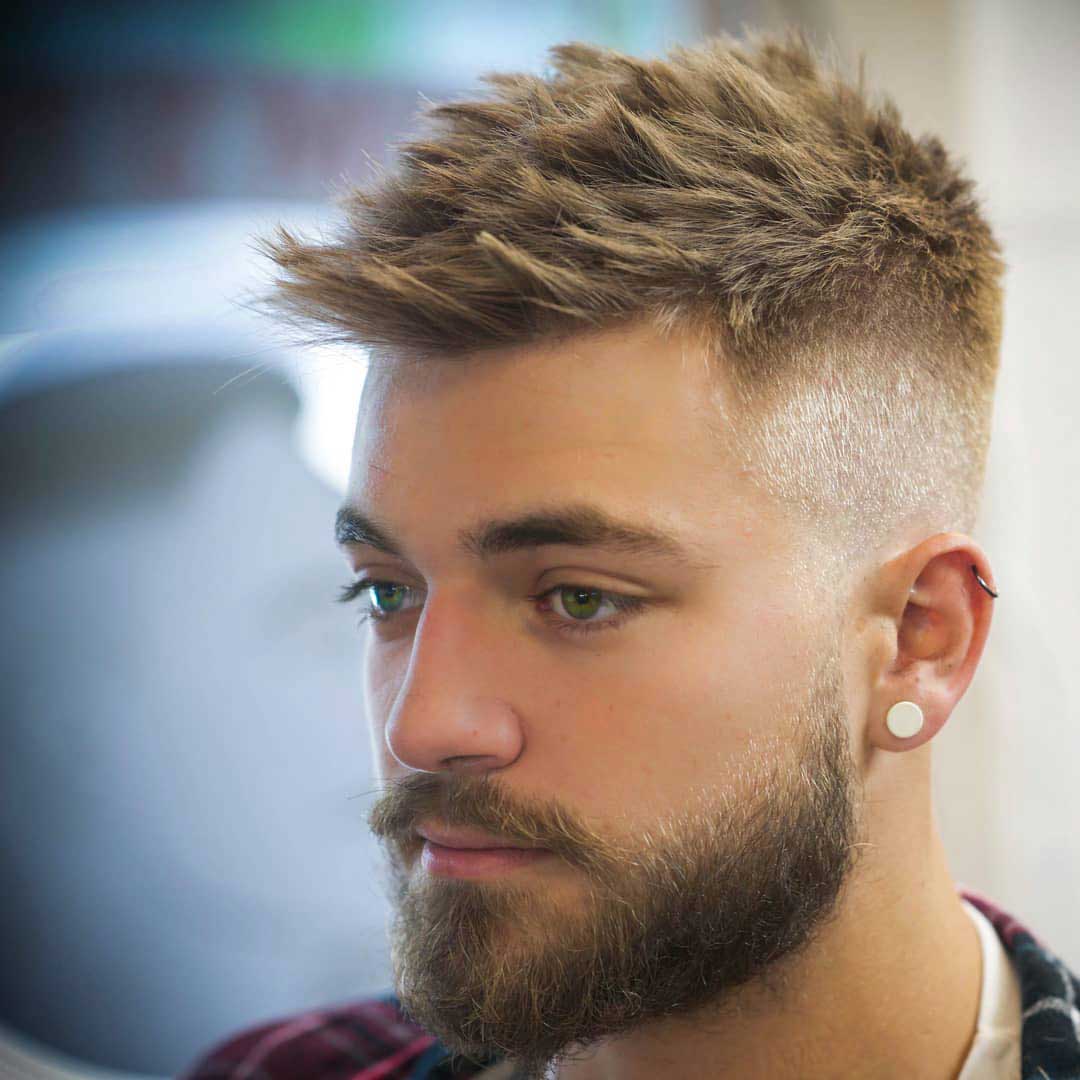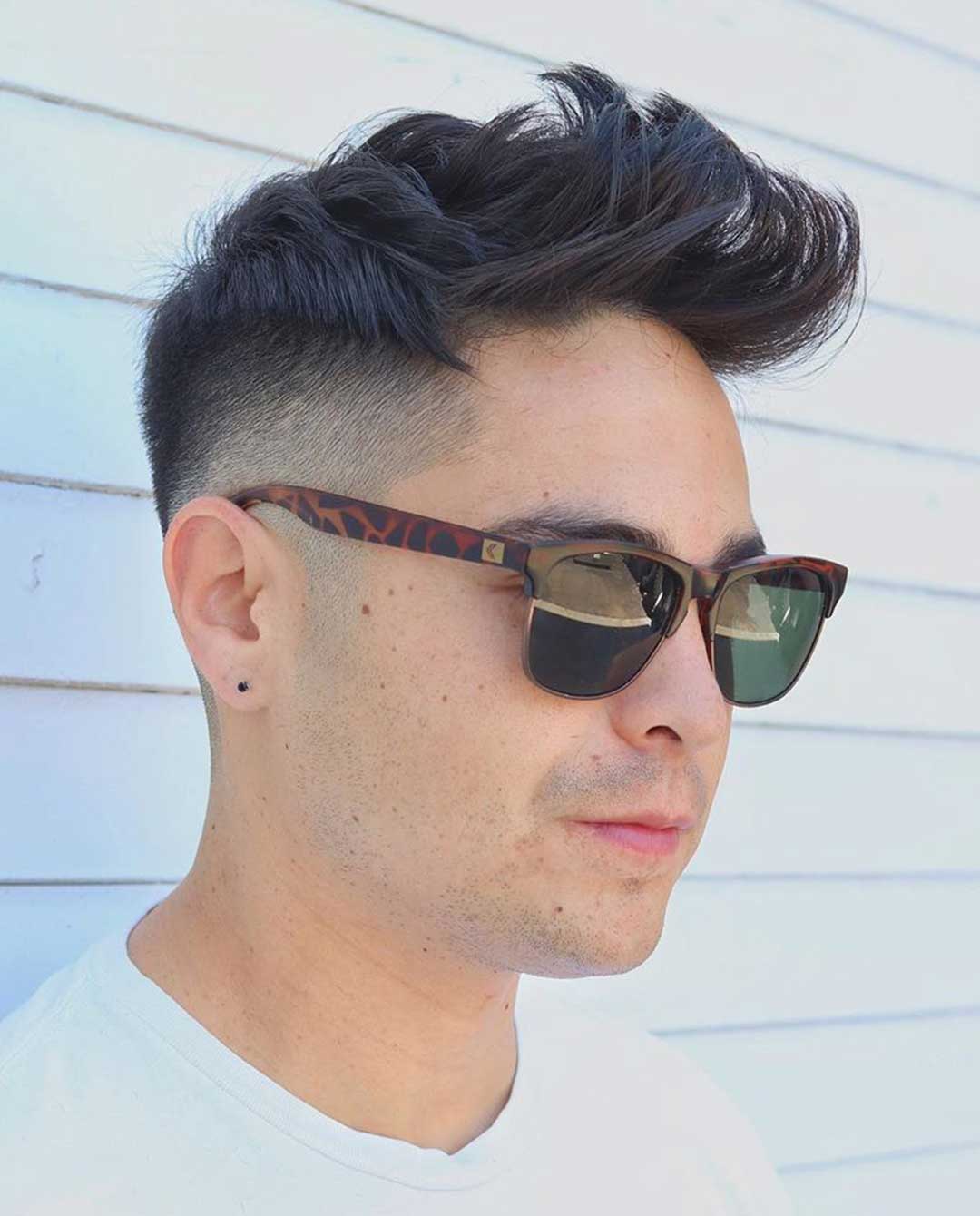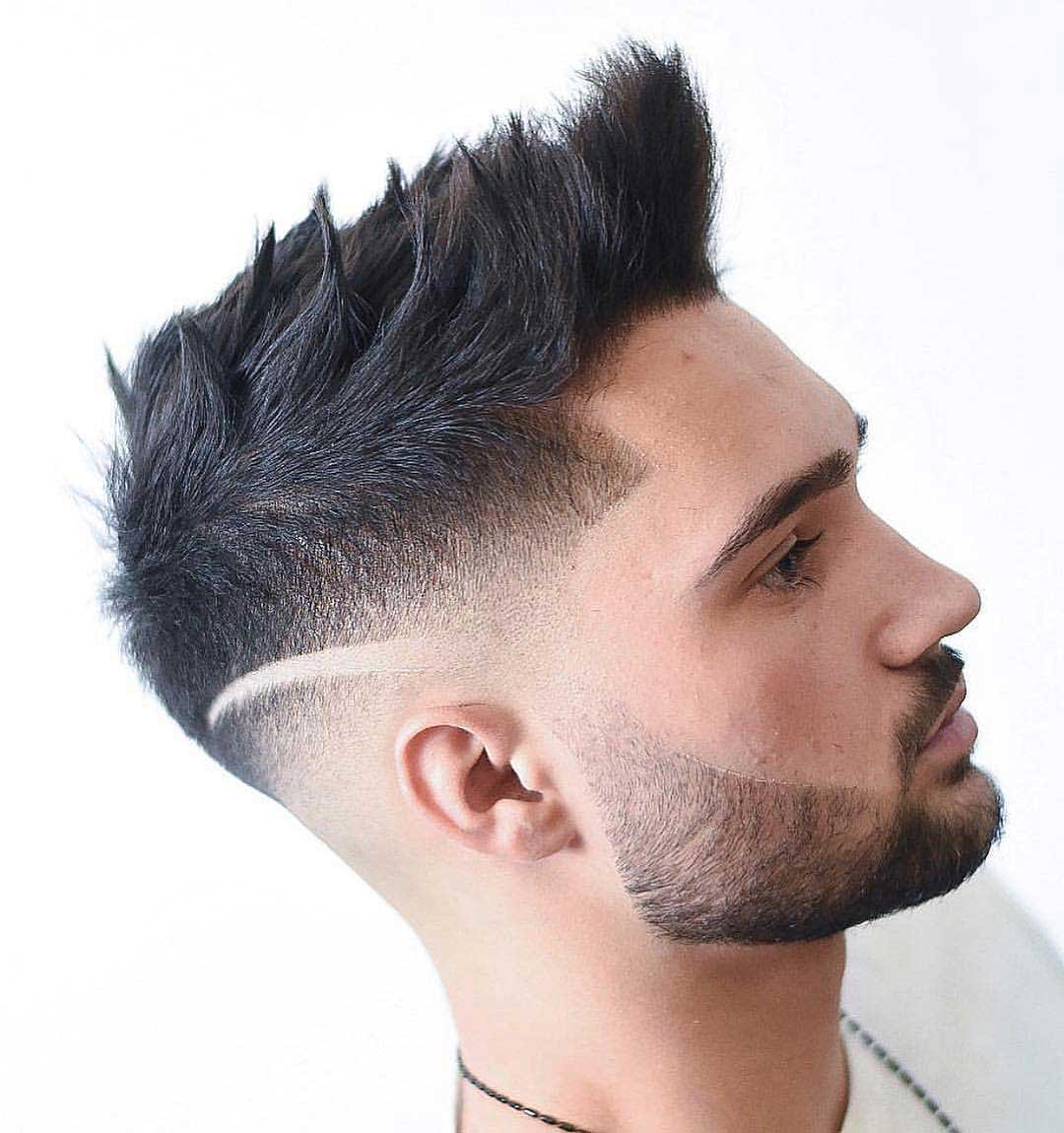 Undercut Hairstyle
The undercut is one of the most popular hairstyles for men, and there's no mystery as to why. It's a slick short look that is easy to groom and fits in line with a fuckboy haircut. Undercuts pair well with both a fade and a taper. The former can make an undercut look disconnected and edgy, while the latter keeps the look refined, especially with a beard.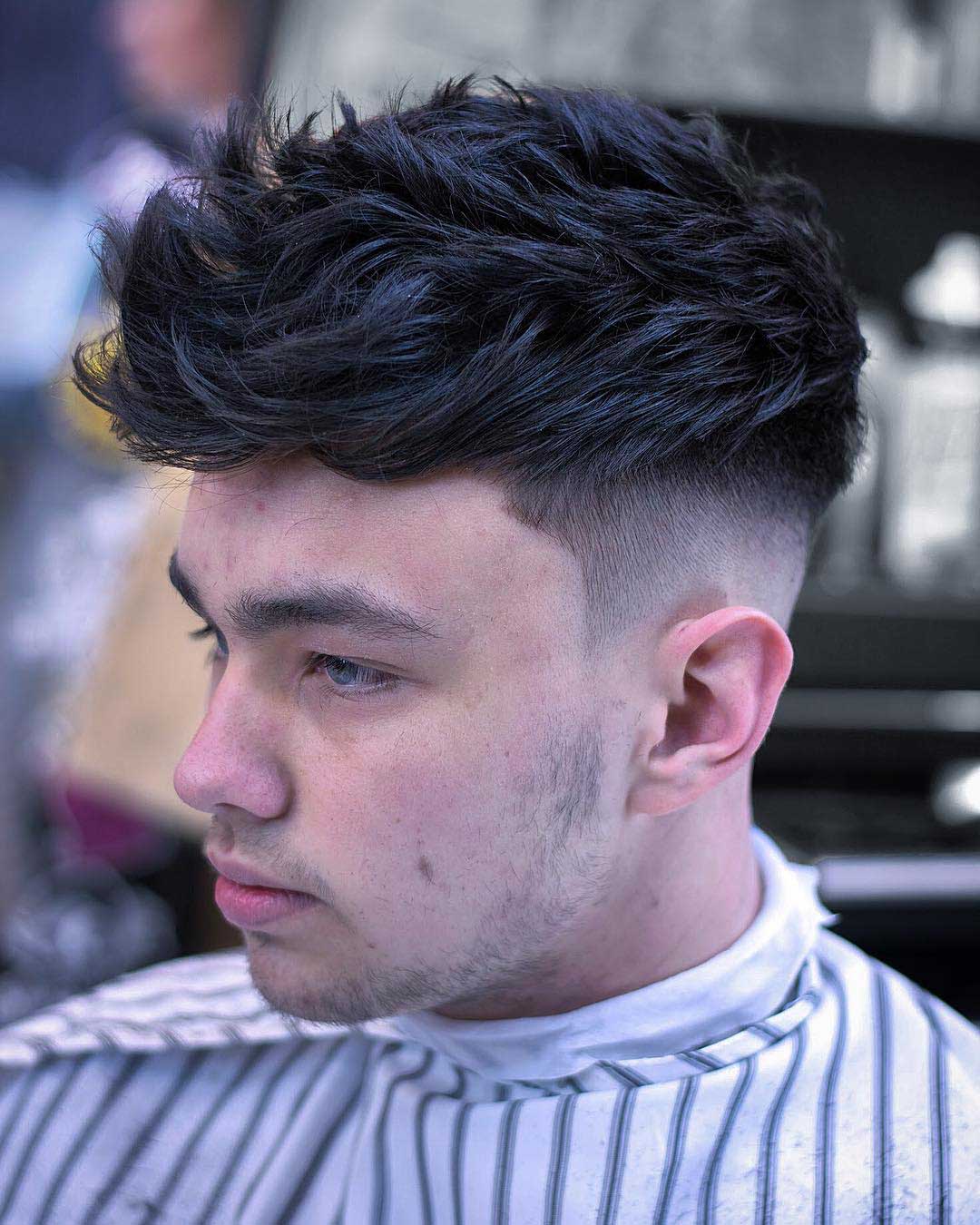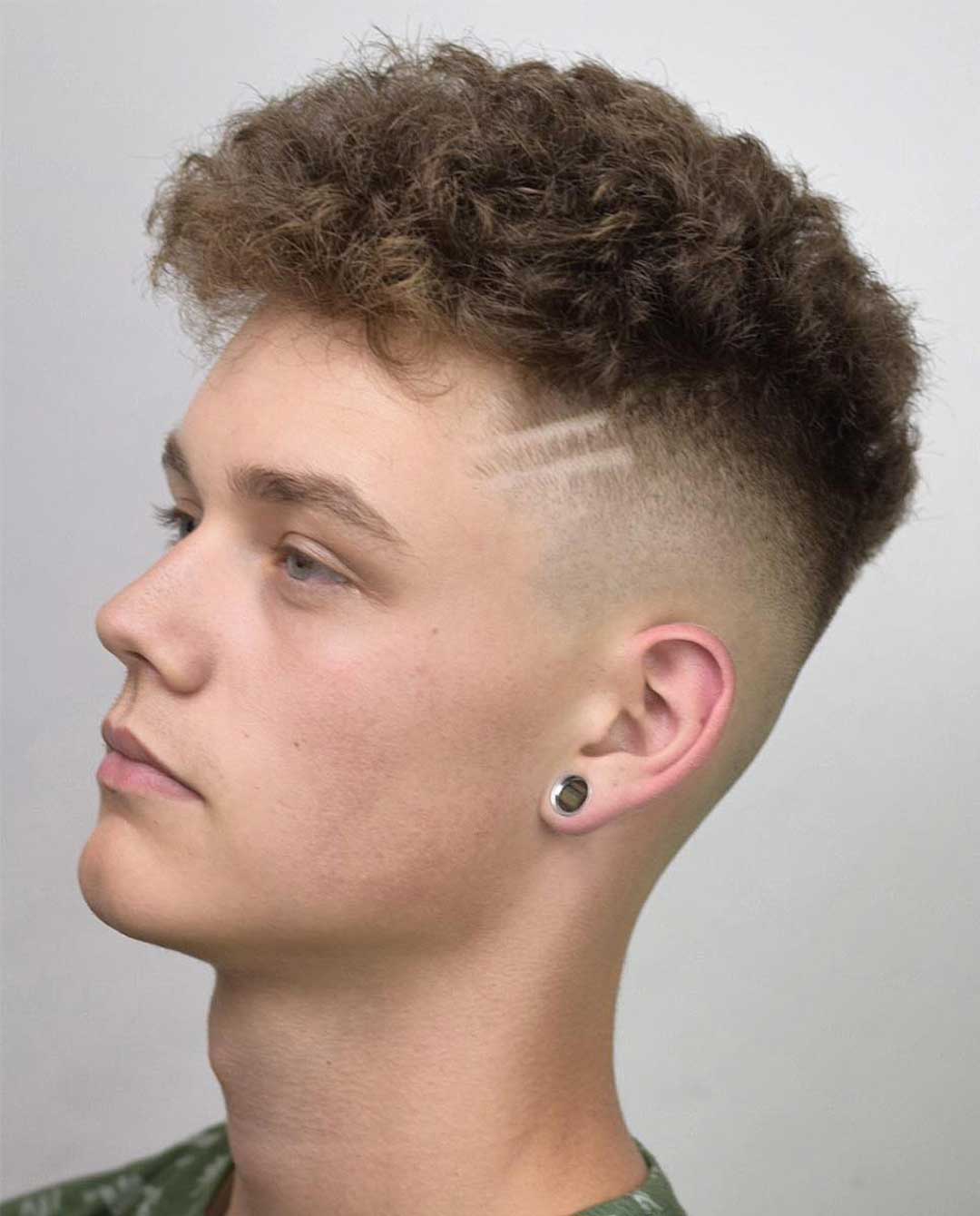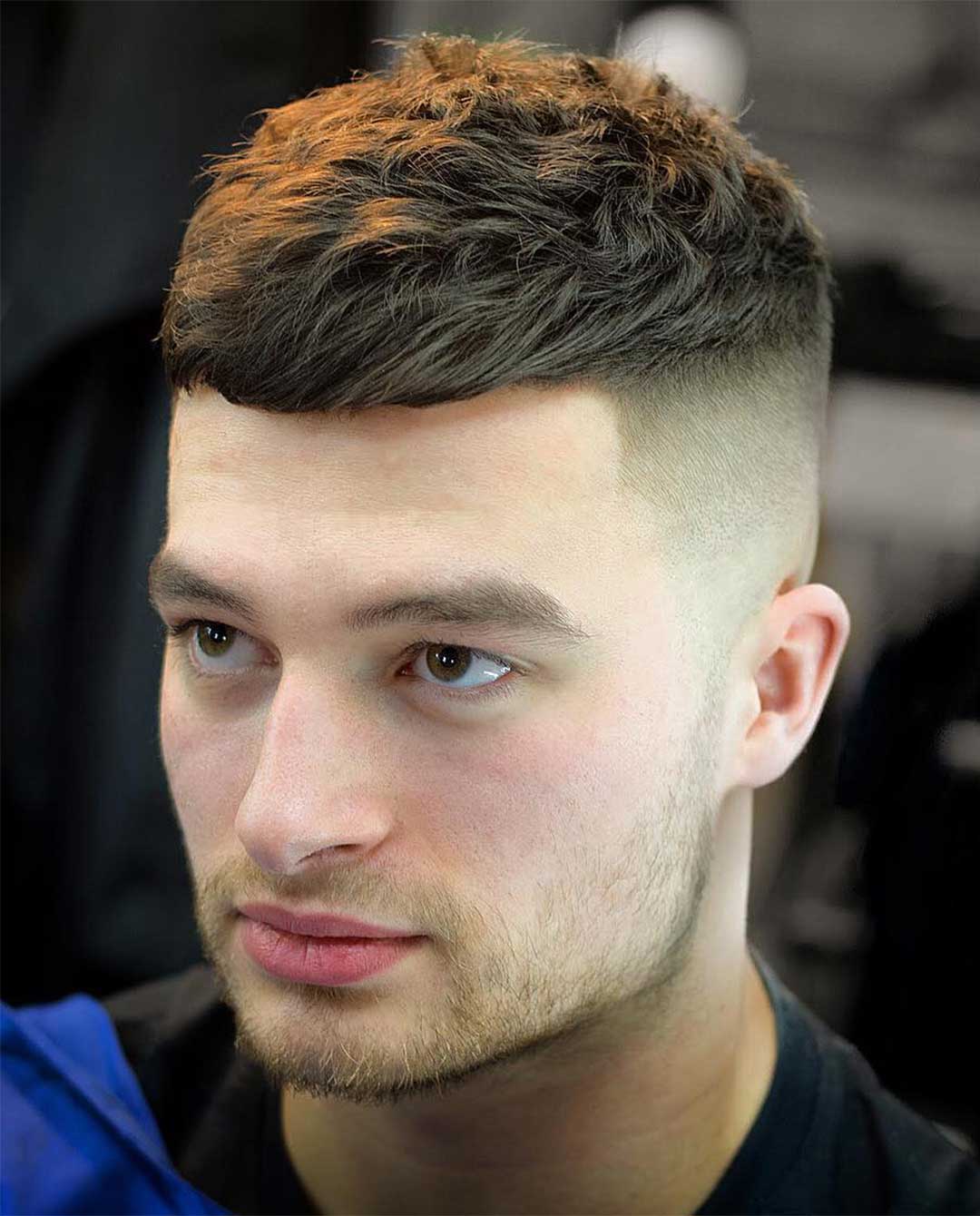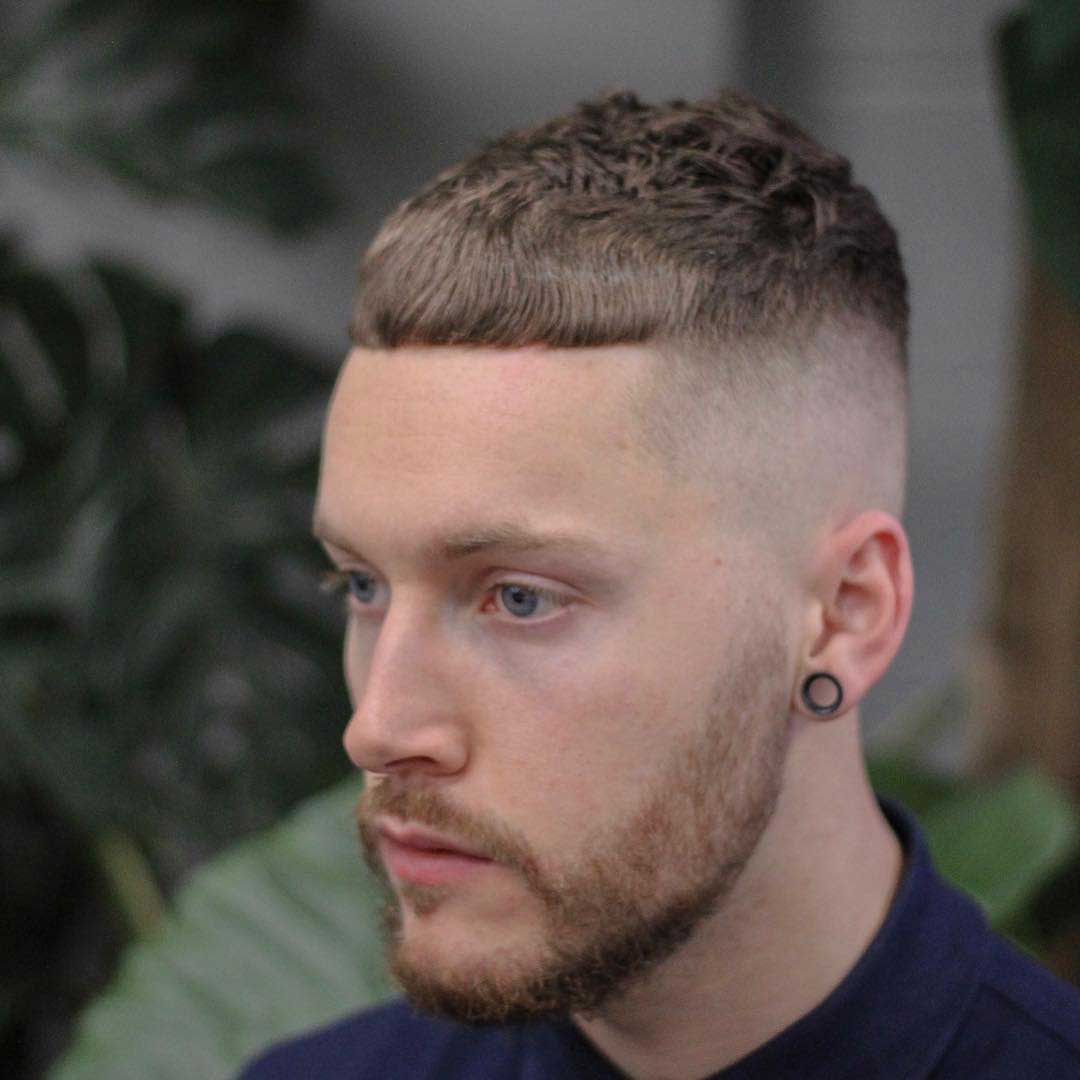 Conclusion
Despite the provocative name for this hairstyle, fuckboy haircuts work for men of all ages. It blends into the fashion sense for swagger college students transitioning into adulthood and offers youthfulness to successful businessmen. You can ultimately don this hairstyle with absolute confidence and channel it to take on the world.