When making your choice, focus on a hairstyle that will suit your looks and facial structure. Avoid hairstyles that attempt to cover your receding hairline, but rather, pick a style that accentuates your features such as widow's peak as a centerpiece or back slick with faded sides. If you have thinning hair or a receding hairline, don't worry because there are lots of ways to cut and style your hair. Check out some of these great hairstyles!
#1 Mid Fade Quiff with Side Part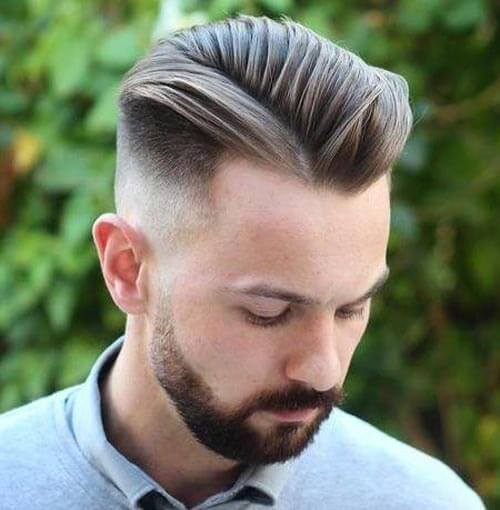 This is a great hairstyle for men with receding hairlines. The top is usually longer and styled into a quiff that completely takes the focus away from thinning hair. The top length slightly covers a receding hairline.
#2 Slicked Back with Medium-length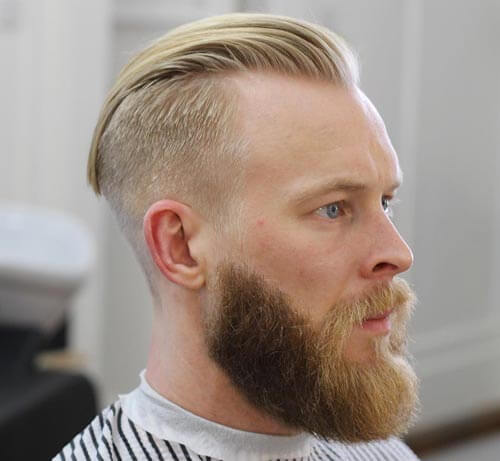 This style features an undercut with short spiky hair and a top with mid length hair. This slick back style pulls focus to the top and makes the hair look fuller.
#3 Textured Side Part with Mid Fade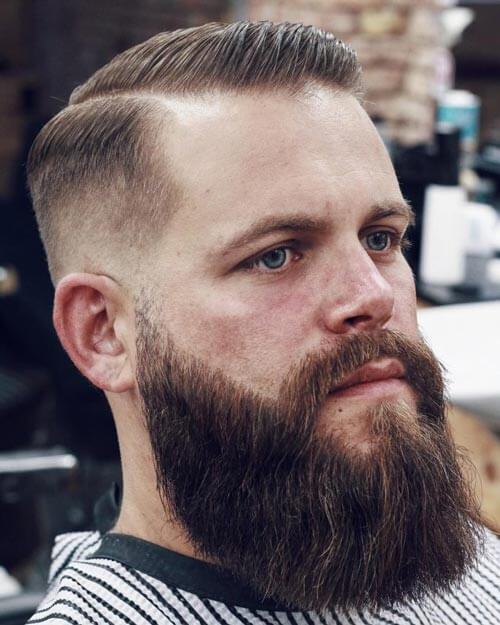 The texture will give your hair a faux fullness that looks handsomely dignified. To style, rub in some pomade or gel evenly into a damp almost dry hair and use a blow dryer and comb while drying the hair on a cool setting.
#4 Side Swept Quiff with Waves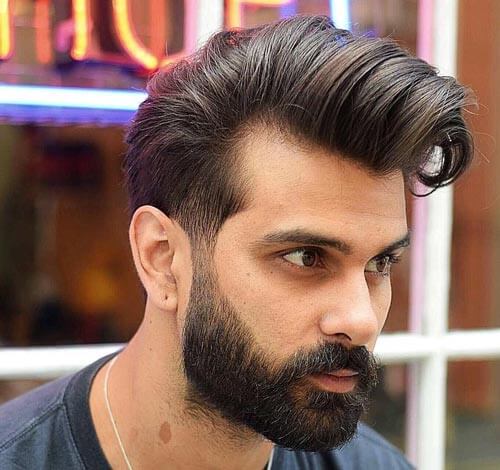 Men with full hair also experience receding hairlines. This is a quiff, styled with long wavy hair and side swept to bring focus to the wavy hair at the top. If you have a full head of hair and a receding hairline, consider this contemporary style that enhances the fullness of your hair.
#5 Textured Quiff with Tapered Sides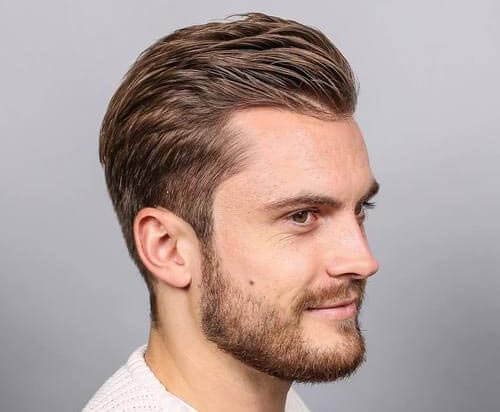 A textured side part is one of the best hairstyles for receding hairlines. It pushes hair to the back and to the side, giving it some lift. The hair can be held in place with a good mousse or gel applied to damp hair.