#6 Faded Deep Side Part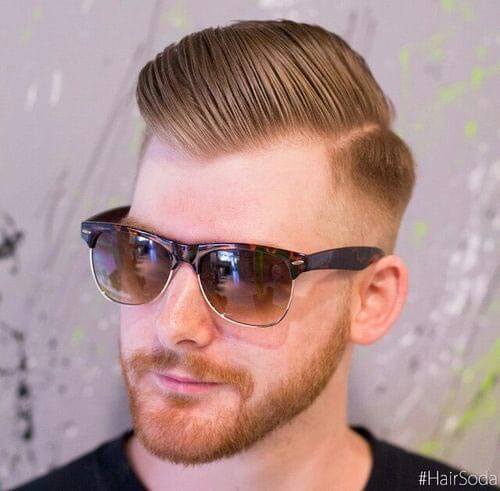 Whether you have thinning or full hair, this style will suit you. Use a high-quality styling gel and brush medium length hair when it is still damp. This hairstyle isn't complex, what makes it work is the angle.
#7 Bald Fade with Comb Over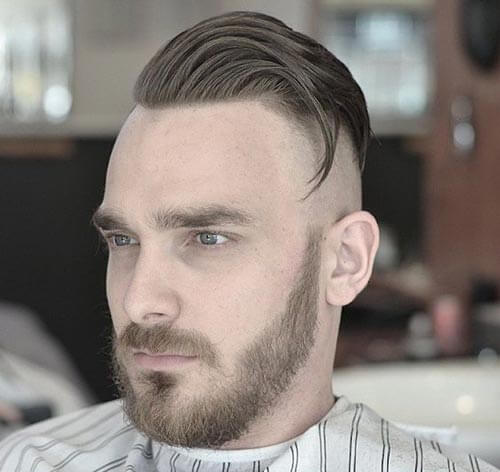 Looking for a safe way to remove attention from your receding hairline? A bald fade will do that completely. This style involves shaving the back and sides down to the scalp and then taper it upwards. No one will notice your receding hairline with this hairstyle.
#8 Mid Fade Comb Over with Side Part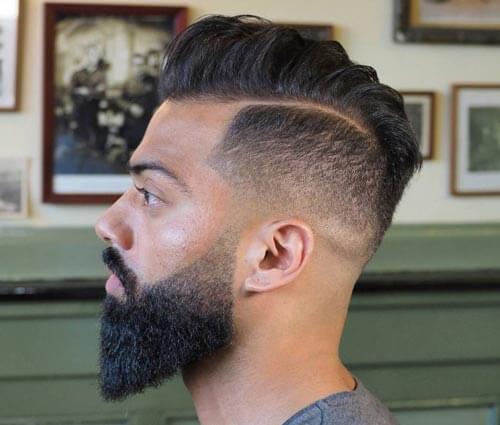 Another awesome mid fade hairstyle for a receding hairline. It's easy to style this one, just use a comb and some gel or mousse to comb the top over. It will be hard to notice your hairline or thinning hair.
#9 Textured Comb Over with Hard Part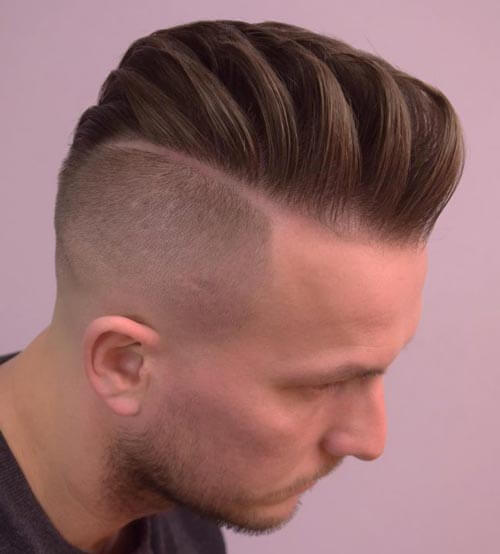 If you don't mind using a lot of hair product, then this style will be good for you. A hard part and high fade will help pull focus to the textured quiff on top.
#10 Slicked Back Faded Undercut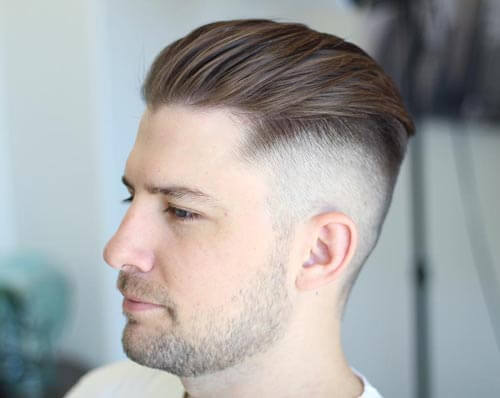 There are so many slicked back styles for men with receding hairlines. This is because slicked back styles are great at concealing thinning hair. This styles adds length and detracts from the fact that your hair isn't thick.