There is a saying that hair makes the man, which is why many guys are interested in the two block haircut. This is one of the KPOP hairstyles that have caught the eyes of guys all over the world. It has already made the hearts of many girls flutter. This haircut is relatively easy to maintain, is easy on the eyes, and doesn't require someone to be a Korean star to wear it effectively! There are a few key points about this haircut that everyone should keep in mind.
What Is a Two Block Haircut
This haircut bears some similarities to the undercut, which has been popular recently; however, it also features a few notable differences. First, the hair at the sides and lower back are trimmed short. Some may prefer to have this section of their head shaved completely. In contrast, the hair on top is left long.
Some men may want to wear their hair straight while others may want to get the top of their head permed. This creates the appearance of soft waves. There is a lot of flexibility with this haircut, contributing to the rapid spread of its popularity all over the world! Some guys even want to dye their hair brown to channel their inner KPOP hairstyles! There are numerous examples of KPOP stars sporting this haircut. Some of the biggest names include T.O.P from Big Bang and Korean star Lee Jong Suk!
How To Style a Two Block Hairstyle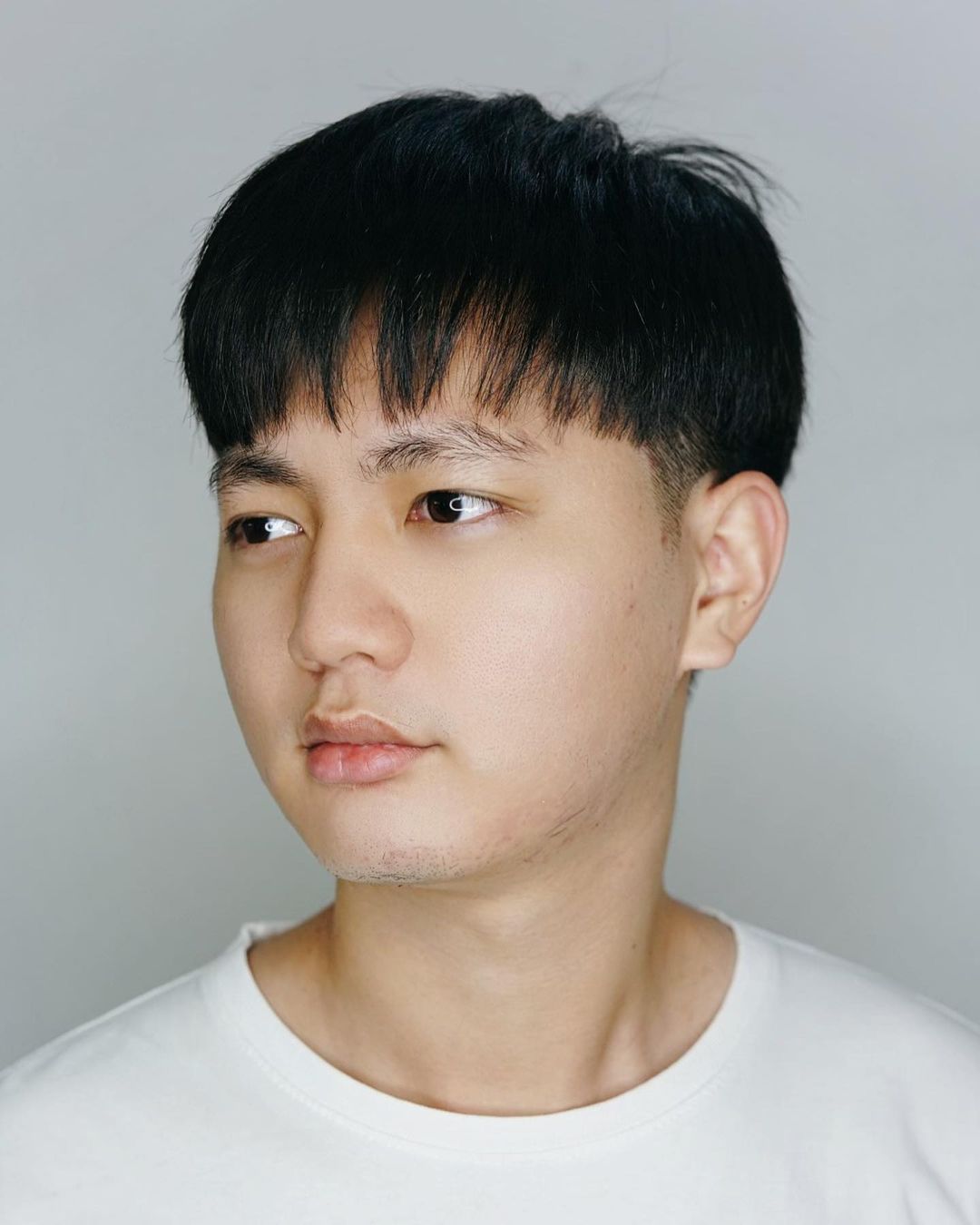 While the two block haircut may look like it requires a lot of styling, it is actually easy to maintain! First, guys should try to keep the sides and back short using a trimmer. Next, after taking a shower, simply blow-dry the hair. Then, use a small bit of wax to mold the hair into the desired look.
Because this hairstyle can be worn at multiple lengths, people do not have to often visit the salon unless they are trying to keep the top of the head short. It is okay to let the hair grow out a little bit more and work with it at medium or longer lengths. This is a fun hairstyle that will work well for people of all ages.
How To Wear It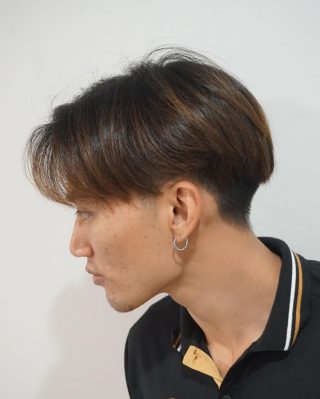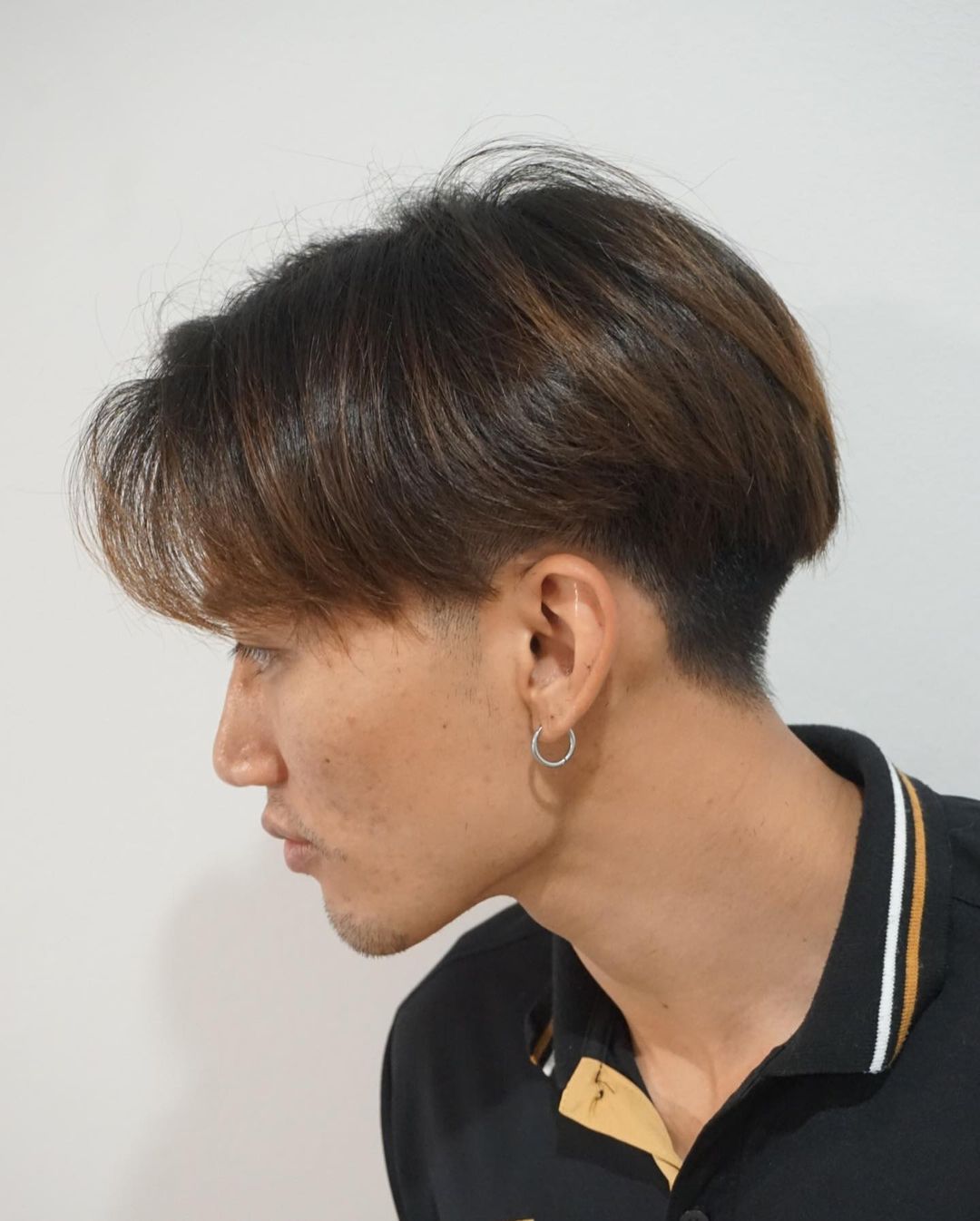 There are multiple ways to wear a two block haircut, including short, medium, or long. Those who are looking for a pretty boy look should consider keeping their hair at a medium length. Then, think about complimenting this length with an ashy color to bring out the best.
Some guys who like to wear it short try to flip the hair up on the sides. This draws attention to the undercut on the sides and back. Finally, some individuals may want to wear their hair long and let it dangle over the eyes and ears. There are numerous options for wearing this hairstyle.
The Photo Gallery Of Two Block Haircut
Dyed Two Block
K-Pop stars fearlessly experiment with dying their two block haircuts. A pop of bold color helps express themselves as well as stay up-to-date with trends. For those who want to remain discreet with their appearance, colors such as silver, bronze, blond, and crimson will blend in with a crowd. In contrast, colors such as pink, orange, purple, and blue will launch someone out of their comfort zone. Another unique way to create a natural yet different look is to combine the crown and underside into two complementary colors.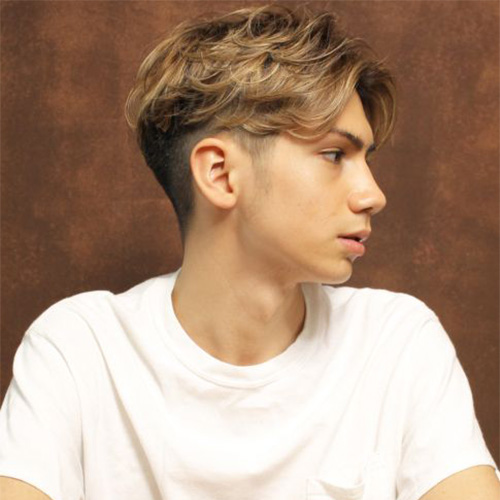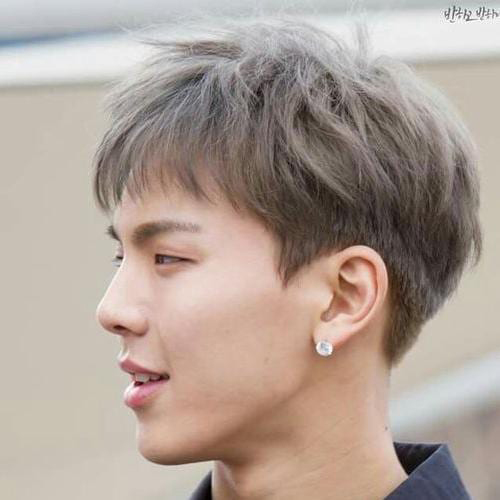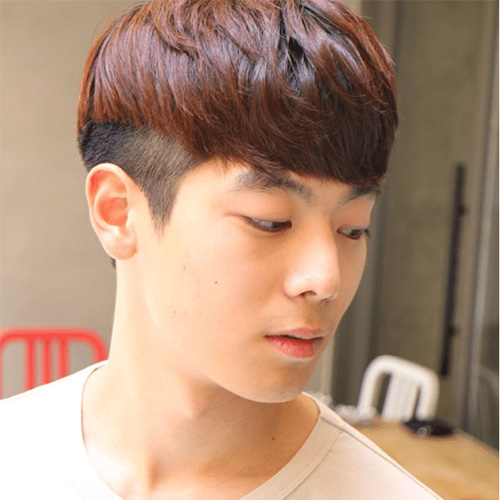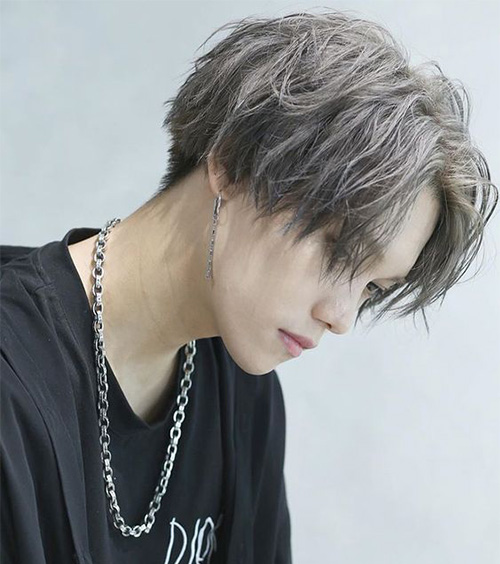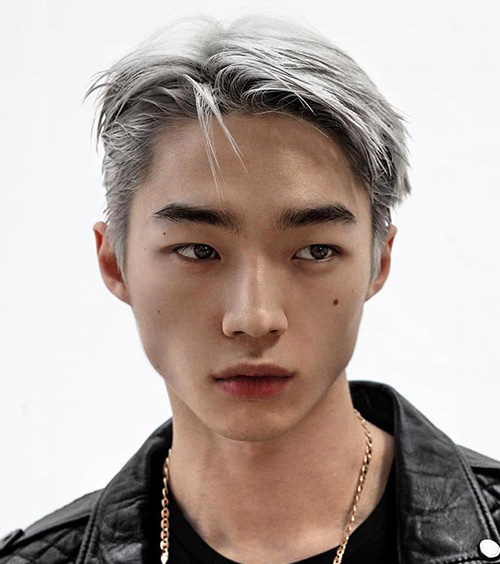 Messy
Messy is arguably the most casual style for a two block haircut. The wearer can add crimps, waves, or brushing and blow-drying the hair in different directions. The bangs are usually side-swept towards one side, the front, or mixing short and longer strands to look layered. Using a texturing product will give the illusion that the messiness is well-groomed and stylized. This look is ultimately saying "the messier, the better," so it won't work well with business affairs or special occasions.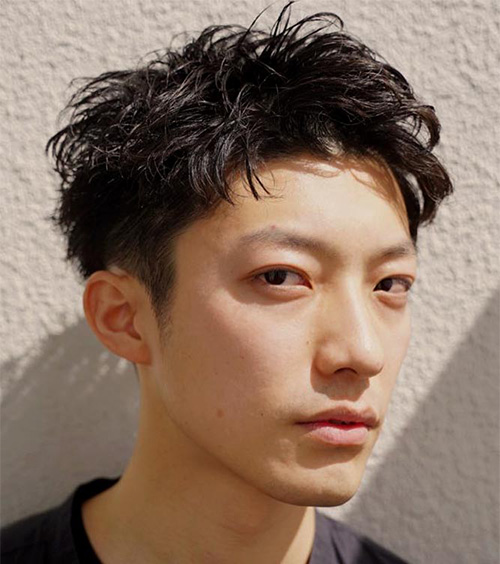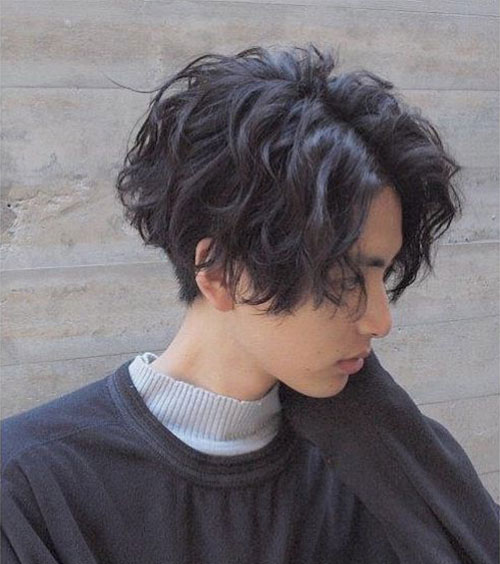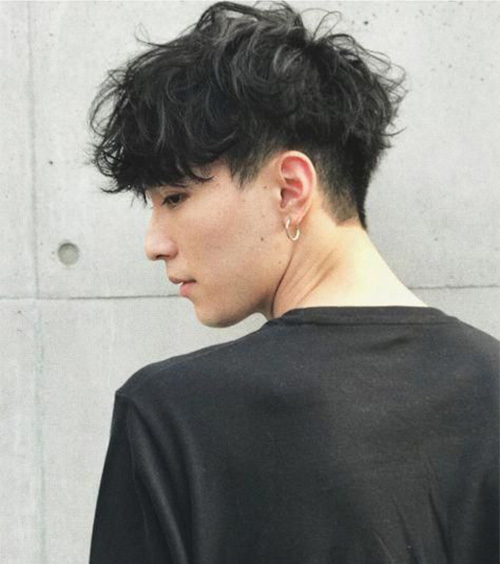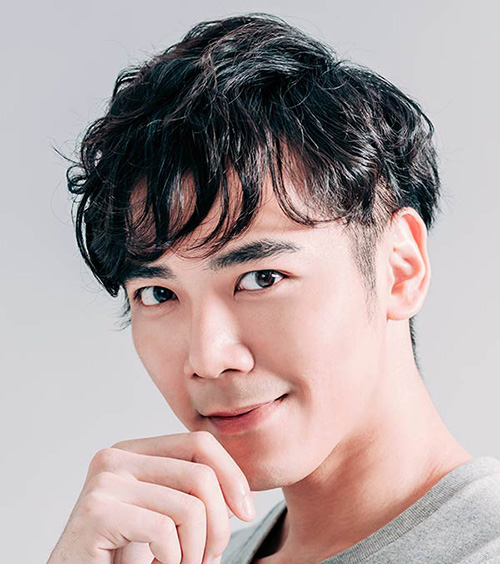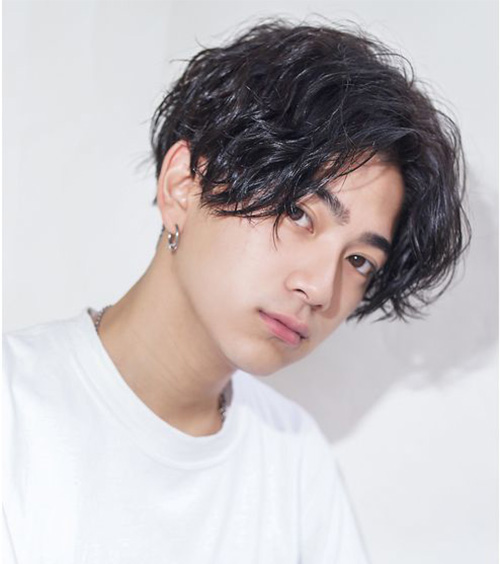 Layered
With a two block haircut, the crown of the hair grows out longer while the sides and back are shaved or trimmed. The hardest part of wearing this cut is styling the crown. A layered look should balance the thickness of the crown's hair. Brushing it evenly around the head as well as the different lengths of hair from short to long is the easiest way to style layers or add layers where there are none. How it is styled depends on where the hair parts and working with a blow-dryer and brushes to wrestle the hair out of submission.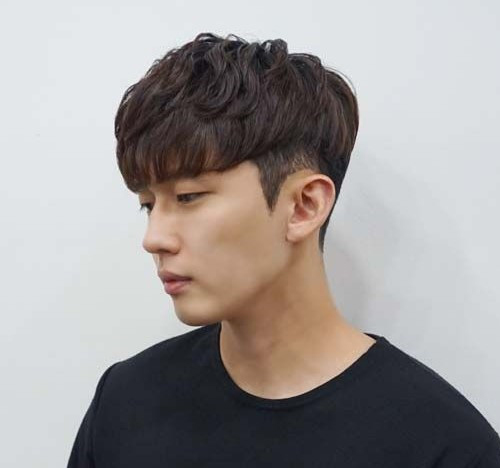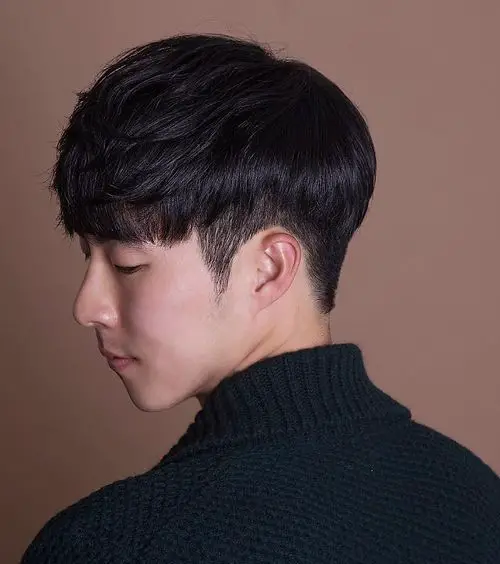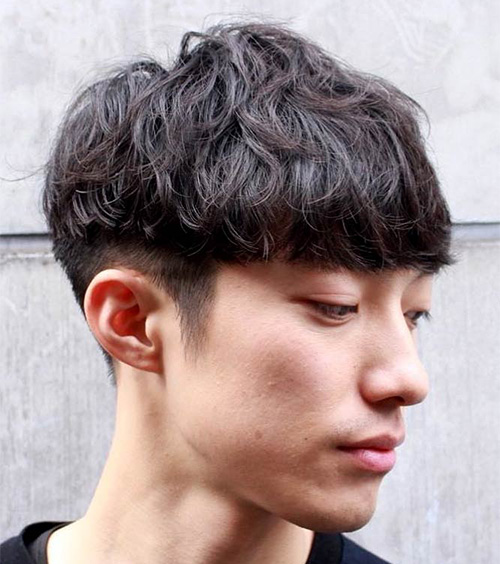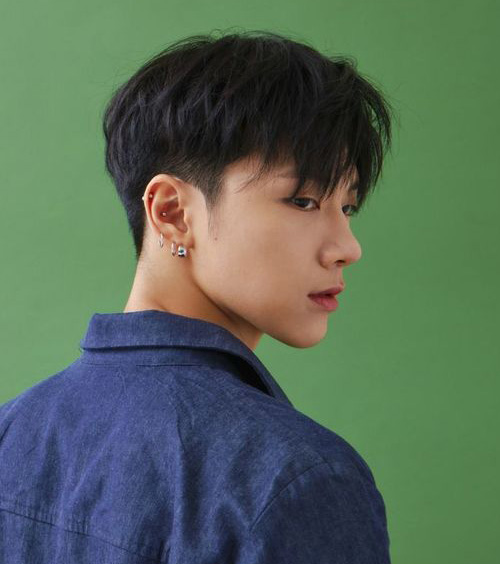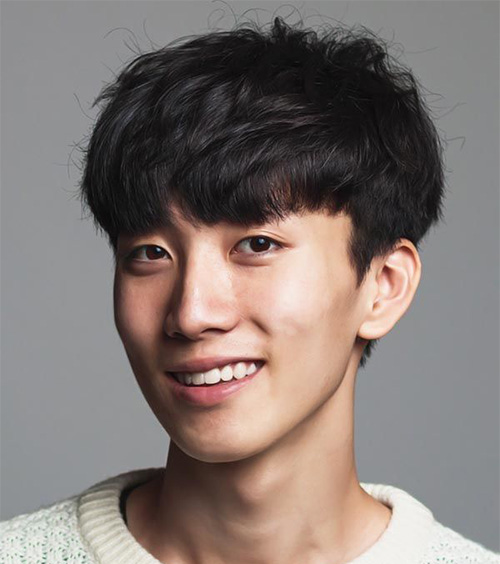 Straight
One of the go-to styles for a two block cut is bangs. However, bangs work best with long and oval face shapes, and can easily look like a bowl cut. The crown of the hair is commonly brushed evenly around the head and topped off with a light serum or wax for a shiny finish. While this style exudes a suave appearance, there is little room for experimentation except with the bangs' length.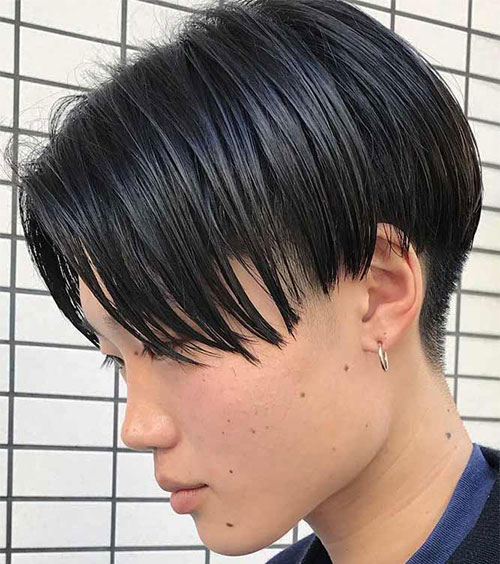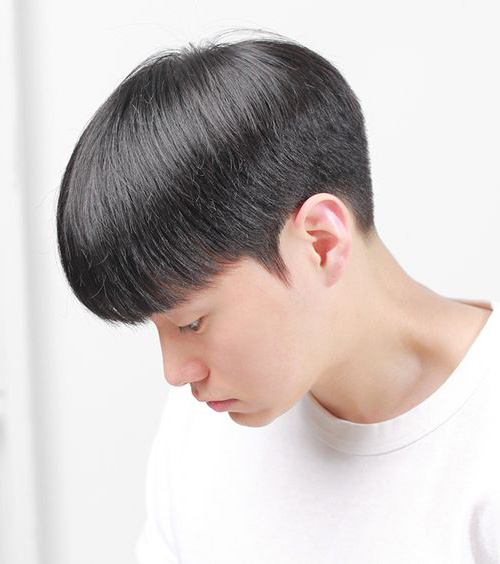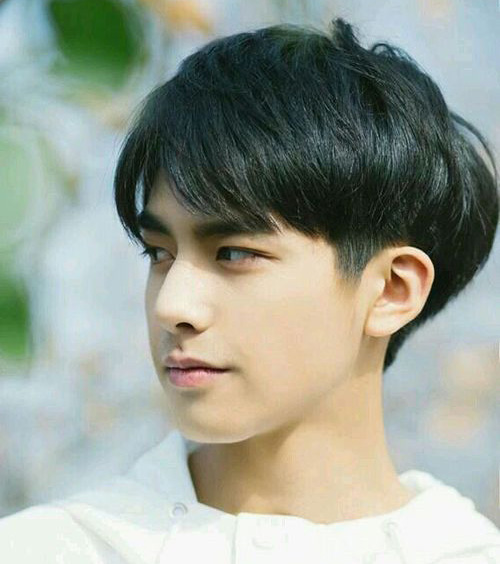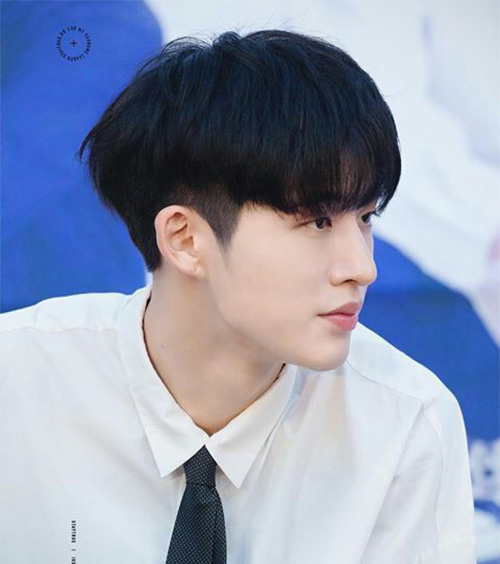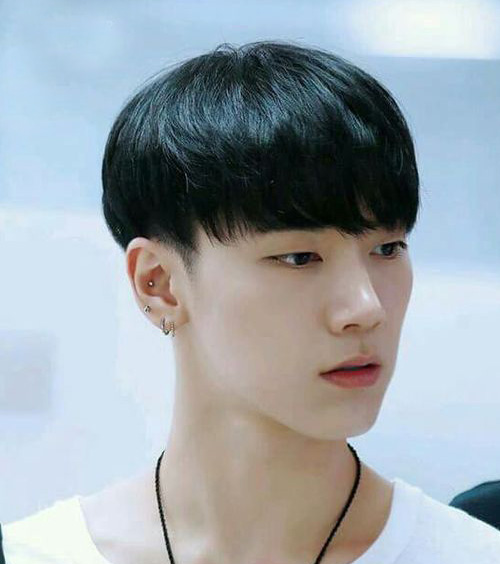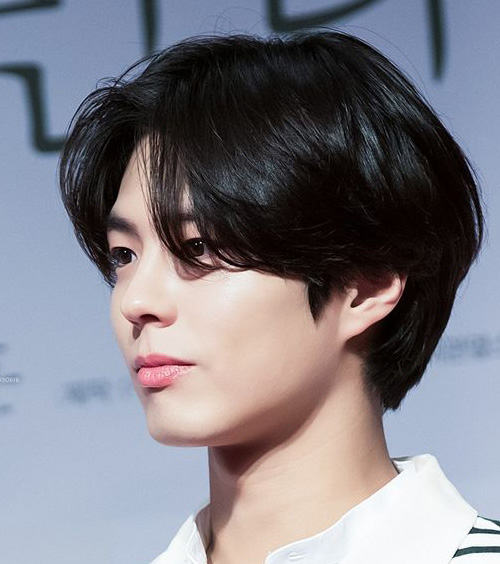 Two Block with Fringe
The texture is the name of the game for a two block haircut with fringe. This style aims to create volume typically alongside one side of the hair more than the other, or even straight down the middle towards the forehead. Brushing and scrunching the hair when it's wet and then setting it with a pomade or spray will create an asymmetrical definition. Using a curling iron and flat iron with hair wax or spray can also add an extra shape instead of letting the hair fall flat.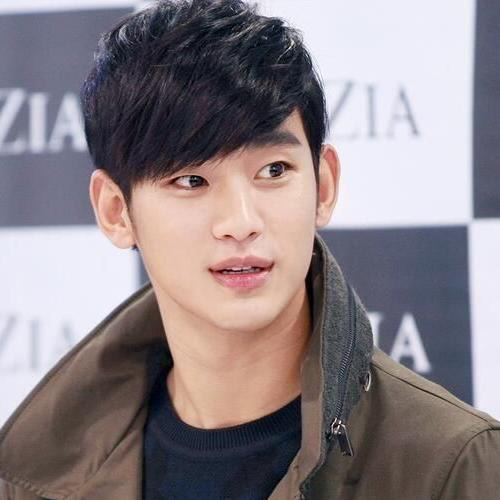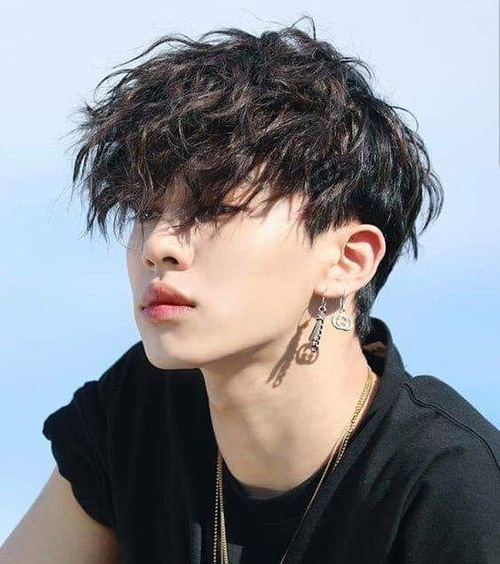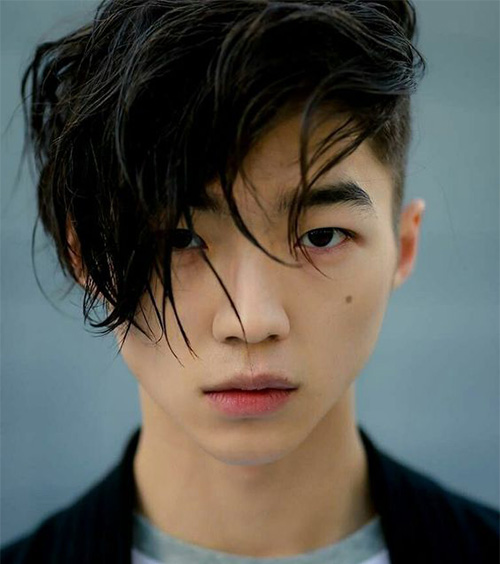 Short Two Block
Short hair is the simplest to style because the hair will naturally fall into place with practically zero maintenance required. Where a different elaborate style often obscures one's best features, a short two block haircut draws attention towards the face. Though this style doesn't offer definition or volume, it can be sorted into bangs, slicked to the back and the side with a serum similar to a pompadour, or brushed with a side part.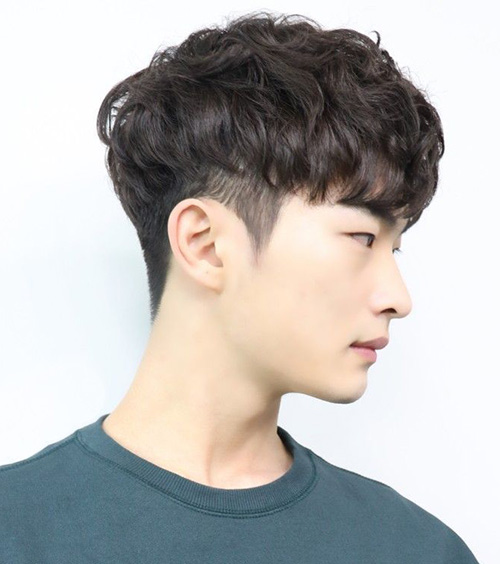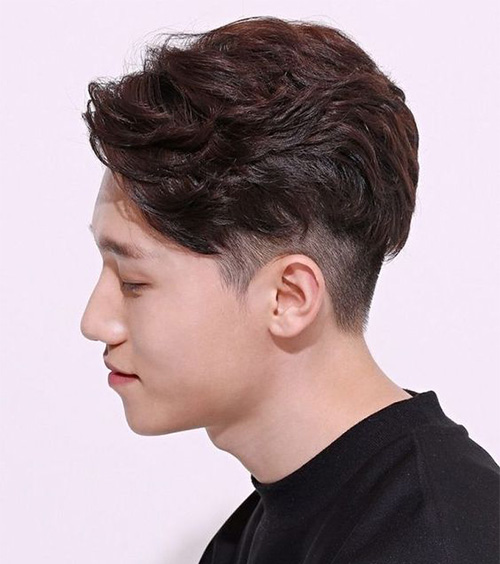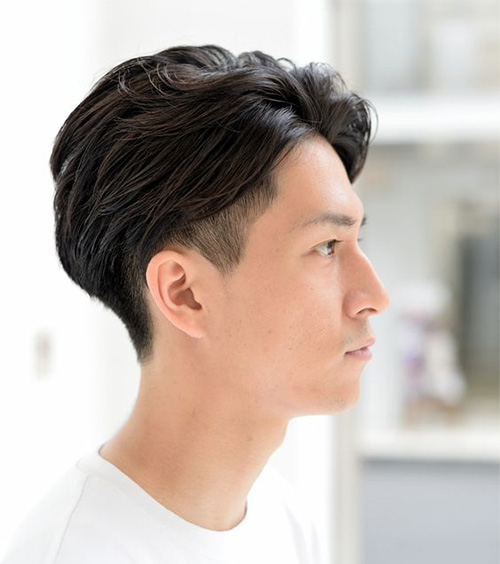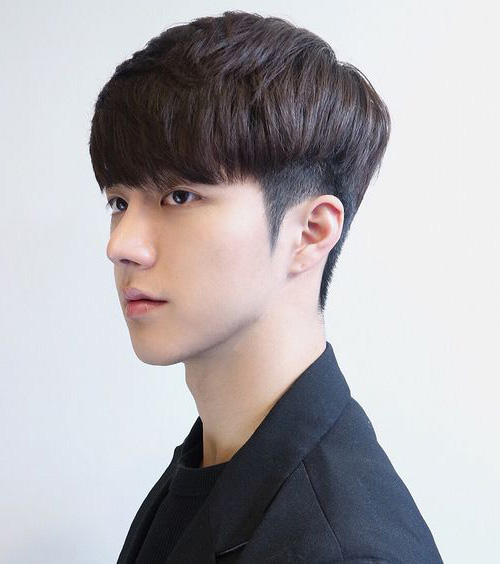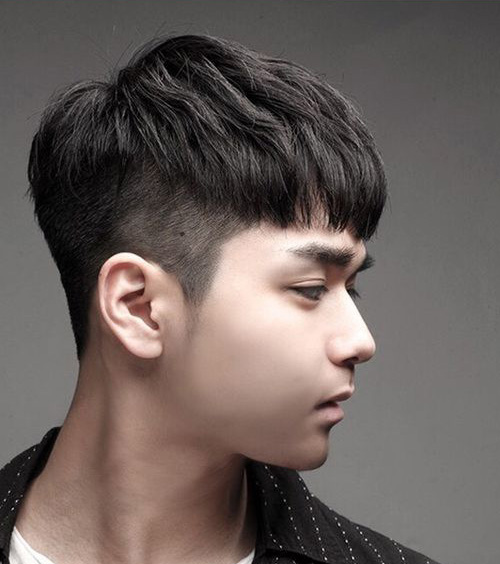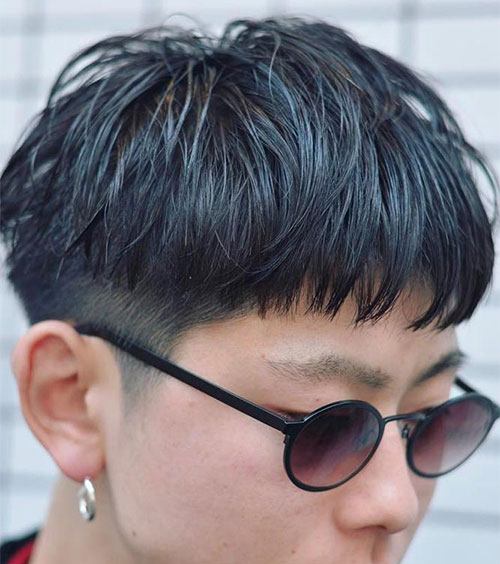 Wavy
Similar to creating a messy look, the wearer can choose to go all-out with subtle or strong waves. To create waves, it's best to start with washing and de-tangling the hair. A curling foam is then used as a base product and massaged all around the hair, and then dried out with a hand-held blow-dryer and curling attachments to achieve the right amount of edginess.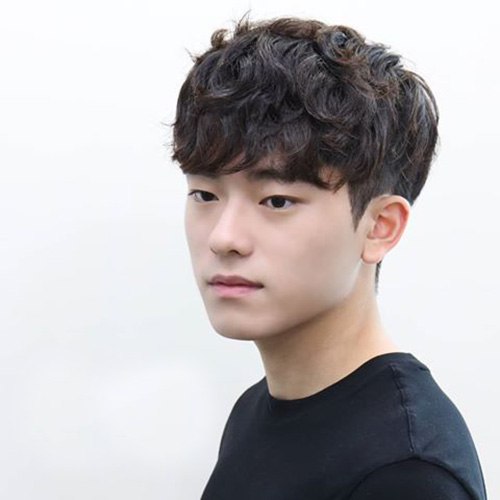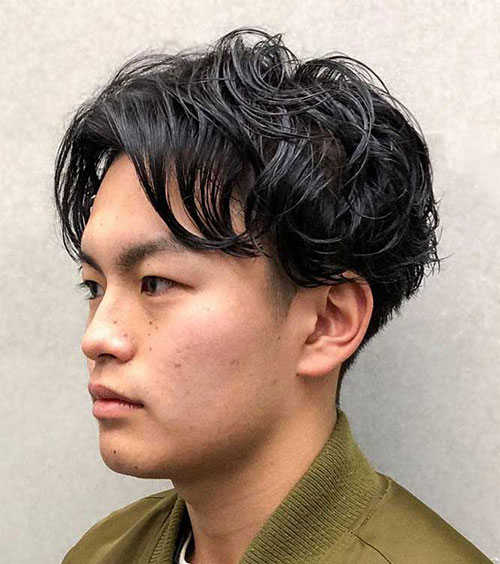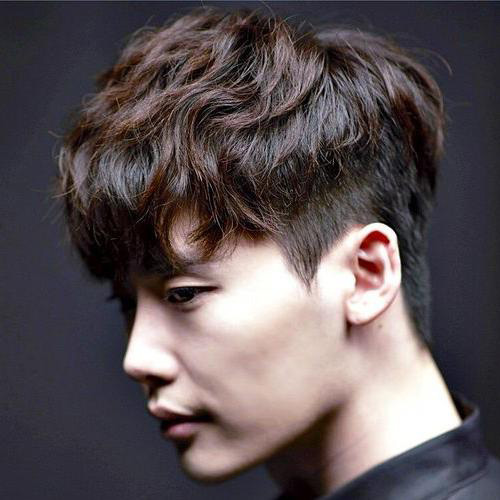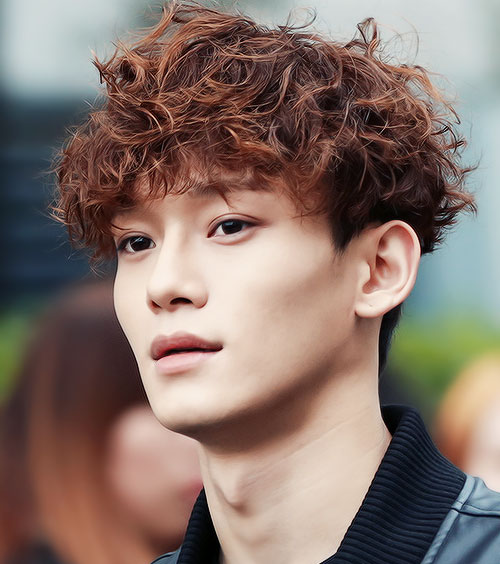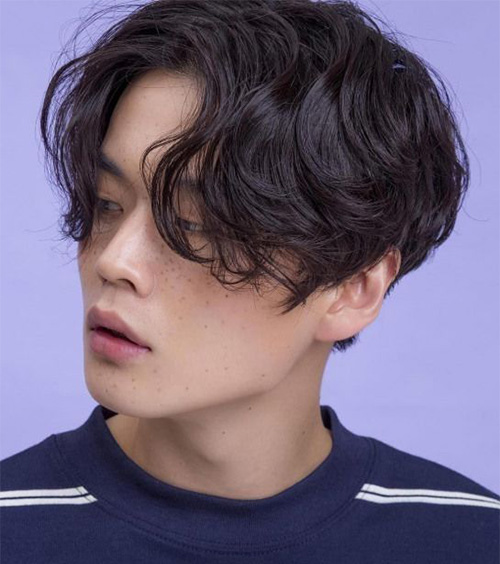 Two Block Haircut with Middle Part
For men with straight hair, parting from the middle can add just enough dimension while avoiding an overly messy or wavy style. Parting aims to make the "fall" of the hair look natural and slightly curled around the face. This style is easy to do with a curling brush and hairdryer, where the wearer can choose how off-center or symmetrical their bangs will look. A barber can also set a two block cut with a partial perm, which would keep the middle part permanent.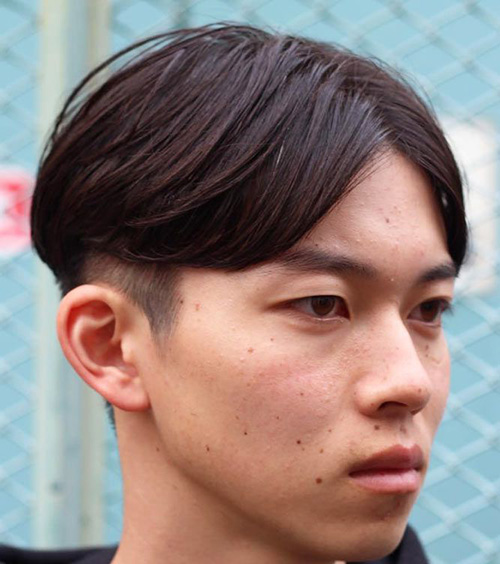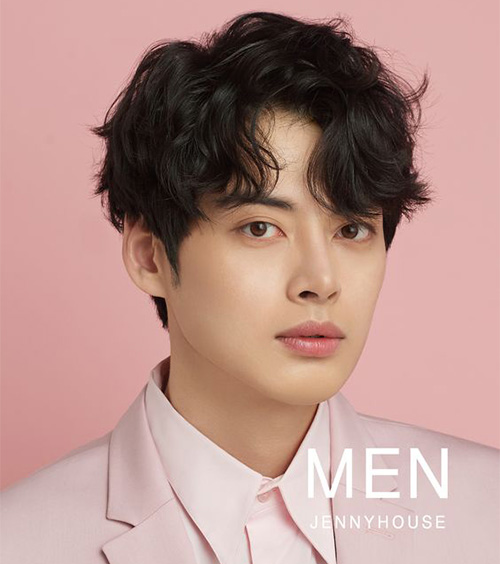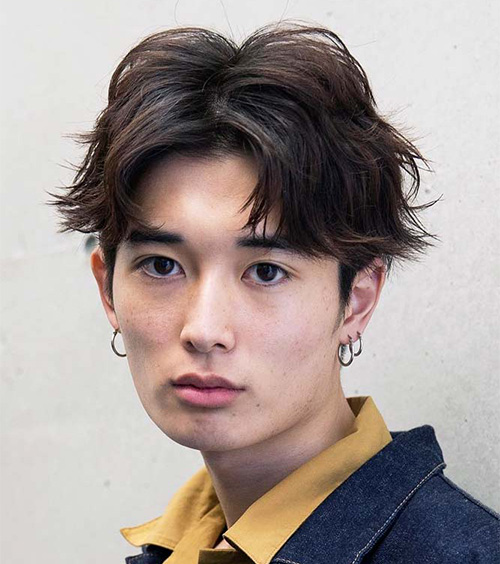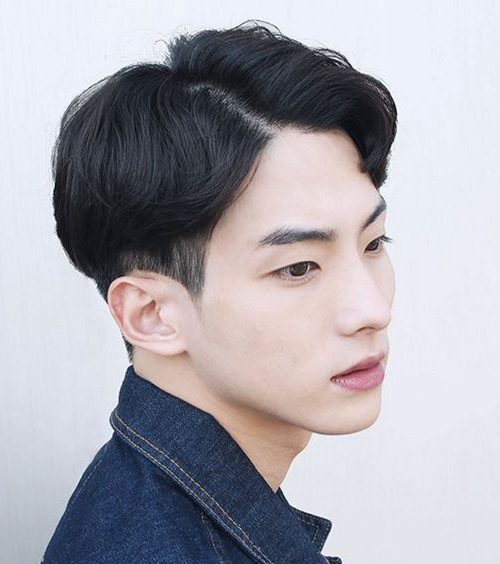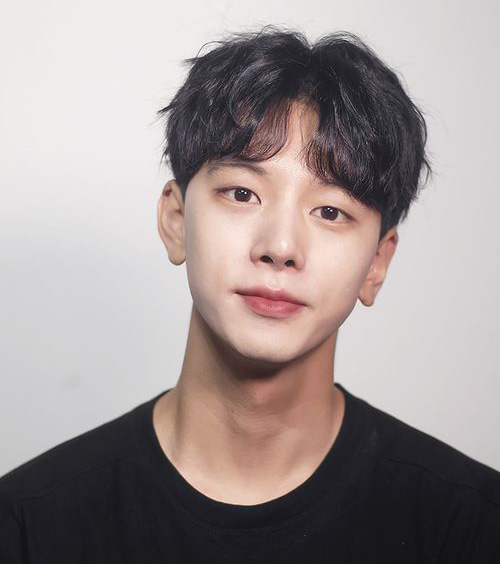 Final Word
So there you have it, two Block haircut ideas for you to try out. We hope that you find one of these styles flattering. If you do decide to give either of these looks a go, be sure to tag us in your photos on Instagram – we'd love to see them!