#6 Mohawk with Mid Fade Sides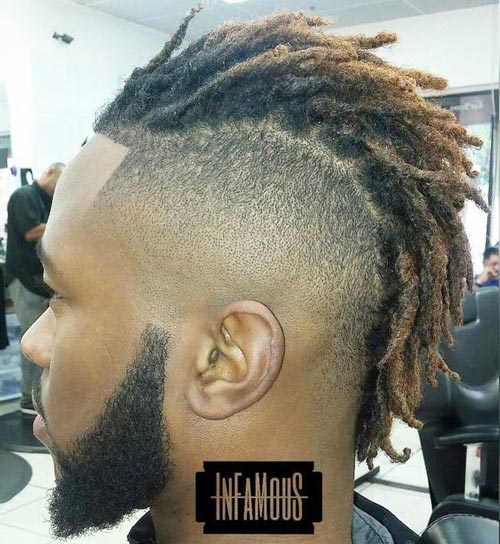 Ombre hair color on dreadlocks looks adorable on men or women. You could choose a brighter shade or stick to a less vibrant color just like the model. The mohawk, dread fade adds a pop of attitude to the look. Maintaining the hairstyle is easy. Just add in some hair gel and roll your palm in a circular motion until you've worked all the gel in. Gently pull the locks backward and air dry.
#7 Man Bun with Tapered Sides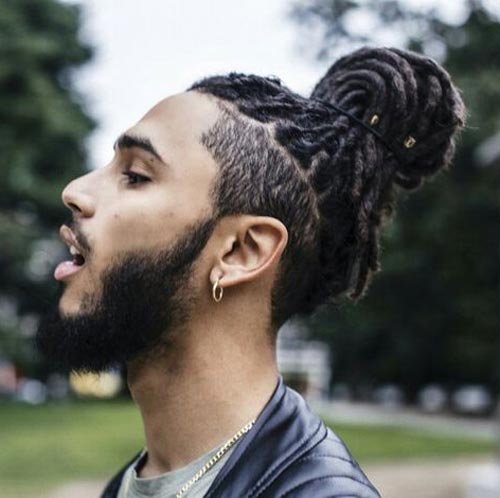 If your hair grows out flat, not like the regular afro-kinky hair type, tapered sides will look great on you. More and more hair stylists are combining the taper cut with dreads and this hip look requires some maintenance. To keep these twists looking stunning, try the clockwise rubbing technique with a good twisting gel. If the texture of your hair is kinky, then you don't need to do much here.
#8 Spring Dread with High Fade
You can also have killer dreads with spring curls. Natural, springy ringlets are the best for a wash-and-go look. Maintenance is easy because the hair will take back its form without much effort. This style features a high fade that pushes focus to the curly highlights on the top.
#9 High Top Dread Fade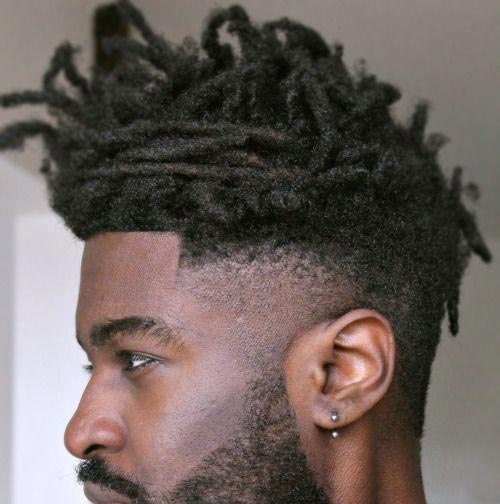 A high top dread with low fade is the epitome of rugged looks. The model has kinky African hair and pairs this with tousled dreads. This haircut is an extravagant version of the classical dread hairstyle and is more appropriate for special occasions, themed photo shoots or fashion shows.
If you have medium length hair, you can get this look and switch from a clean to an edgy look whenever you want. Maintenance is also easy especially if you decide to go with the tousled look.
#10 Cornrows with High Fade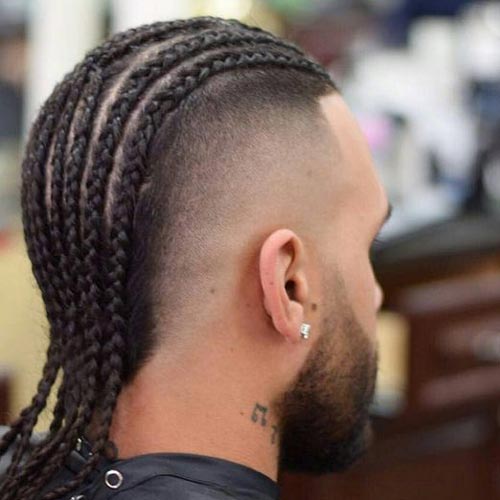 Men that wear cornrows always stand out in a crowd. This style is not a dread but is a great example of a contemporary hairdo for men. It features a high fade on the sides and can pass for a mohawk as well. You can let the braided hair down or hold it up in a bun for a different look.