#5 Short Messy Afro Curl with Low Dipped Fade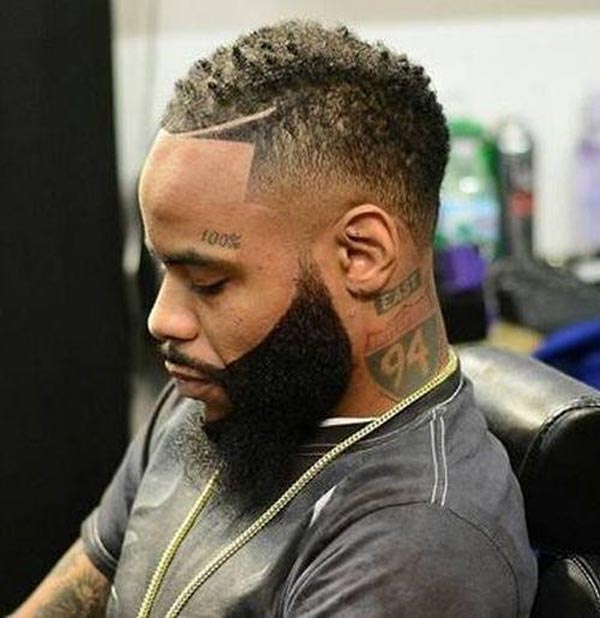 Style your short African hair into partial afro curls that have that messy yet cool look to them. Give the sides a low fade that dips towards the back. Sport a half signature slash line that cuts to the back from the forehead. Finish your haircut with a razor outline. This hairstyle works for those with short to medium hair.
#6 Flat Top with Dipped High-Low Tapered Fade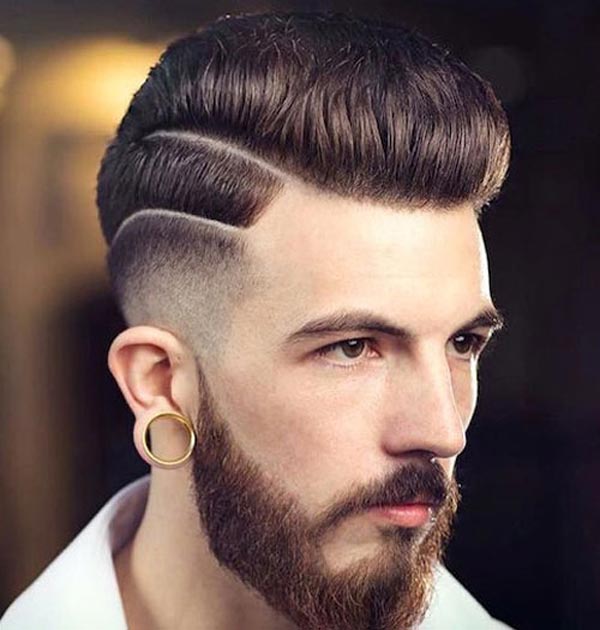 Add some texture to your thick medium hair and sport deep double slash lines on the sides letting them dip towards the back. Give the sides a tapered cut and use the double slash to create a high-low taper that ends in a low fade. Complete by styling the top into a flat-top pompadour.
#7 Messy Quiff with Tapered Low Skin Fade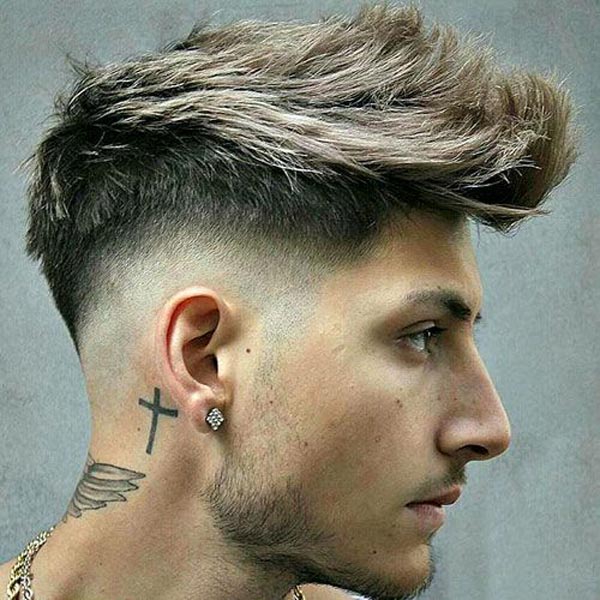 To pull off this style, begin with some heavy texture to your long thick hair. Comb up the top and sport a tapered low skin fade on the sides making it blended at the back. Add cute blonde highlights to the combed top and flip it down to the front to create that sexy quiff. Run your fingers through the textured quiff for that messy yet cool look.
#8 Thick-Waved Comb Over with Low Fade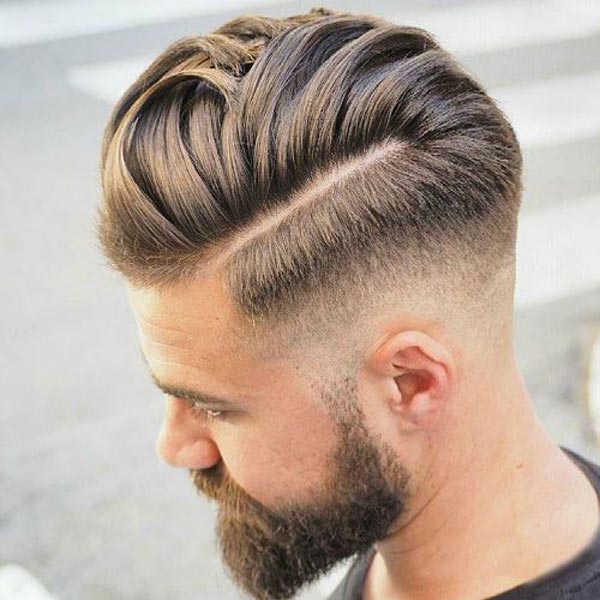 Give your thick medium hair tons of texture and sport a deep side part. Give the sides a high taper that ends in a low skin fade. Using sculpture hair cream, style the top into a pomp sporting big raked waves. Give the waves that sexy multi-directional flow and finish with some hair drying product.
#9 Spiky Textured Top with Low Fresh Fade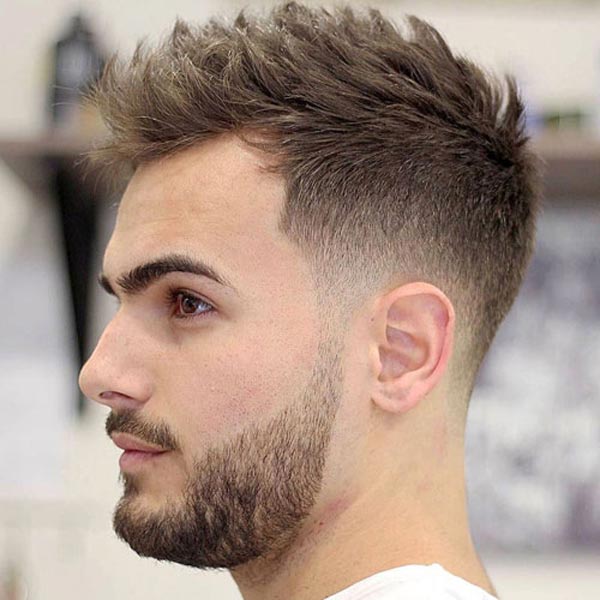 Settle for a low dipped fade on the sides giving it that blurry look that creates a visible connection to the beard line. Give the long top tons of texture and use your fingers to style into that cool spiky look. This is a cool idea for those with medium hair and looks even cooler when you've got some beard to match.