Dread fade haircuts are versatile with a ton of looks to create a unique style. Dreadlock is a beautiful style that requires low maintenance. Wearing and growing them is fairly easy, as well as developing a healthy hair care routine. Below are 20 dread fade haircut ideas to try out.
#1 Long Dread with Faded Sides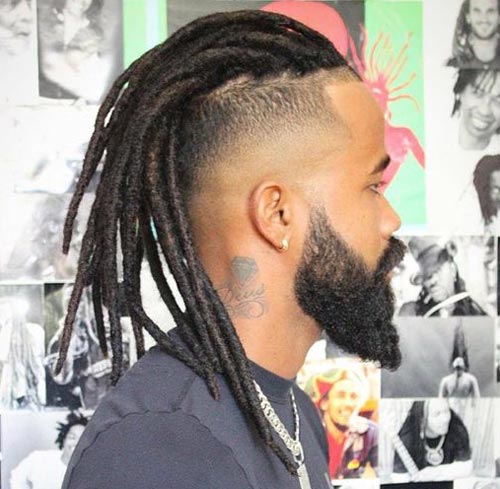 Long dreadlock on a man can be classy and when combined with faded sides is exquisite. These locks are like twisted ropes and are swept back to create an edgy yet elegant look. Dread fade haircuts, goatees, and twists highlight a man's style. This cut is special because it is easy to maintain. Just follow your regular dread care routine to keep this look perfect.
#2 Curly Mohawk with Highlights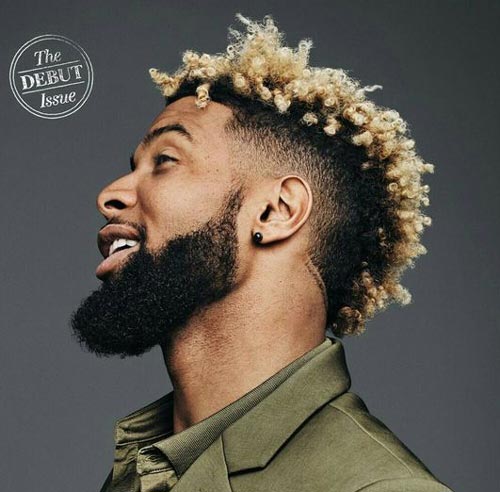 Dreadlocks are bold and edgy all on their own but are more badass when combined with a mohawk cut. This particular hairstyle is short with blond highlights and faded on the sides. Natural curls work best for this style as you will not need to apply wax or tightening gel frequently. Wearing this look and be rest assured that no one will doubt your kickass style.
#3 Twisted Man Bun with Skin Fade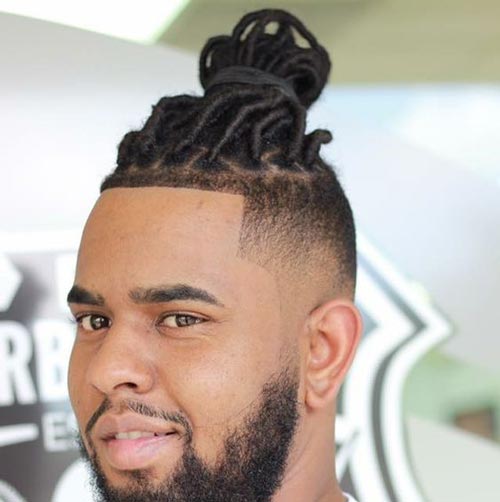 A good way to keep your dreads off your face is to tie them up in a bun. Use some twine or ribbon to pull it all up into a cute ponytail or updo. This style is particularly ideal for hot summer days or working out. The unusual updo might seem a little too much for formal wear, but it is the novelty of this style that makes it so exquisite.
Twisted dreads are much easier to maintain than standard dreadlocks. They don't require palm rolling except when they are old and worn, at which point you'll need a professional hairdresser.
#4 Short Mohawk Dread Fade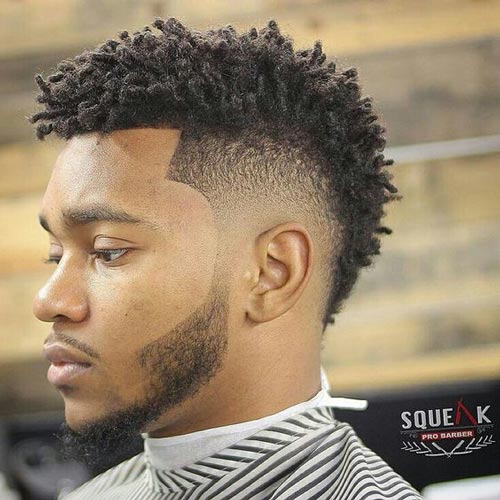 The natural texture of your hair can help you get you this look. If your hair is short, a mohawk with progressive length from back-to-front will show off the thickness of the hair. Faded sides also help to pull focus to the top of the hair. This style requires some specialty wax or gel products to keep it looking fresh all the time.
#5 Dread Top Knot with Undercut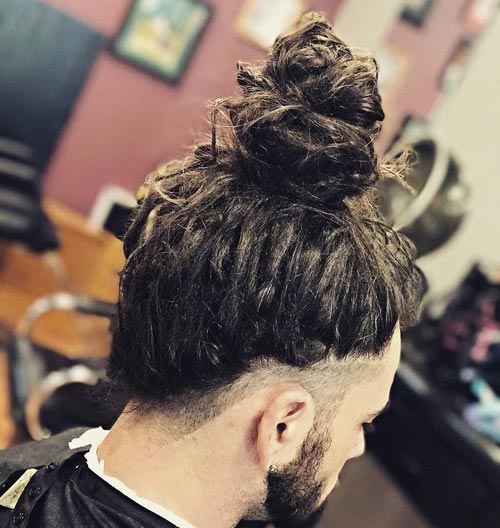 Dreadlocks are best for African hair, but other hair types can also pull off the style. The model in the picture is white, with textured hair and side that is sharply faded; almost resembling an undercut. To maintain these locks, palm rolls your locks daily to keep it dreaded and clean.