Want to spice up your look? We've got the best mens' haircut for you! Whether it's low maintenance or stylish, our team is here with all of these styles in tow. We've got everything here – shaggy mops (perfect when paired with long sideburns), fade hairstyles that work well on most face shapes.
When it comes to men's haircuts, it's the details that count. We've put together some of our favorite looks and hairstyles for men, but we encourage you to try new things! Sometimes a new haircut can lead you to discover a whole new look—and that's worth celebrating. There are various kinds of hairstyles that will fit your face shape and personality. Take your pick from the most popular and hottest styles below.
Here is our list of the best haircuts for men
Blonde Buzz Cut with Hard Line
This best haircut plays off a mature hairline with a short buzzed top and soft sides. It is stylish for men with light blonde hair. For a macho look, consider a low fade. A hard line on the side creates a masculine look.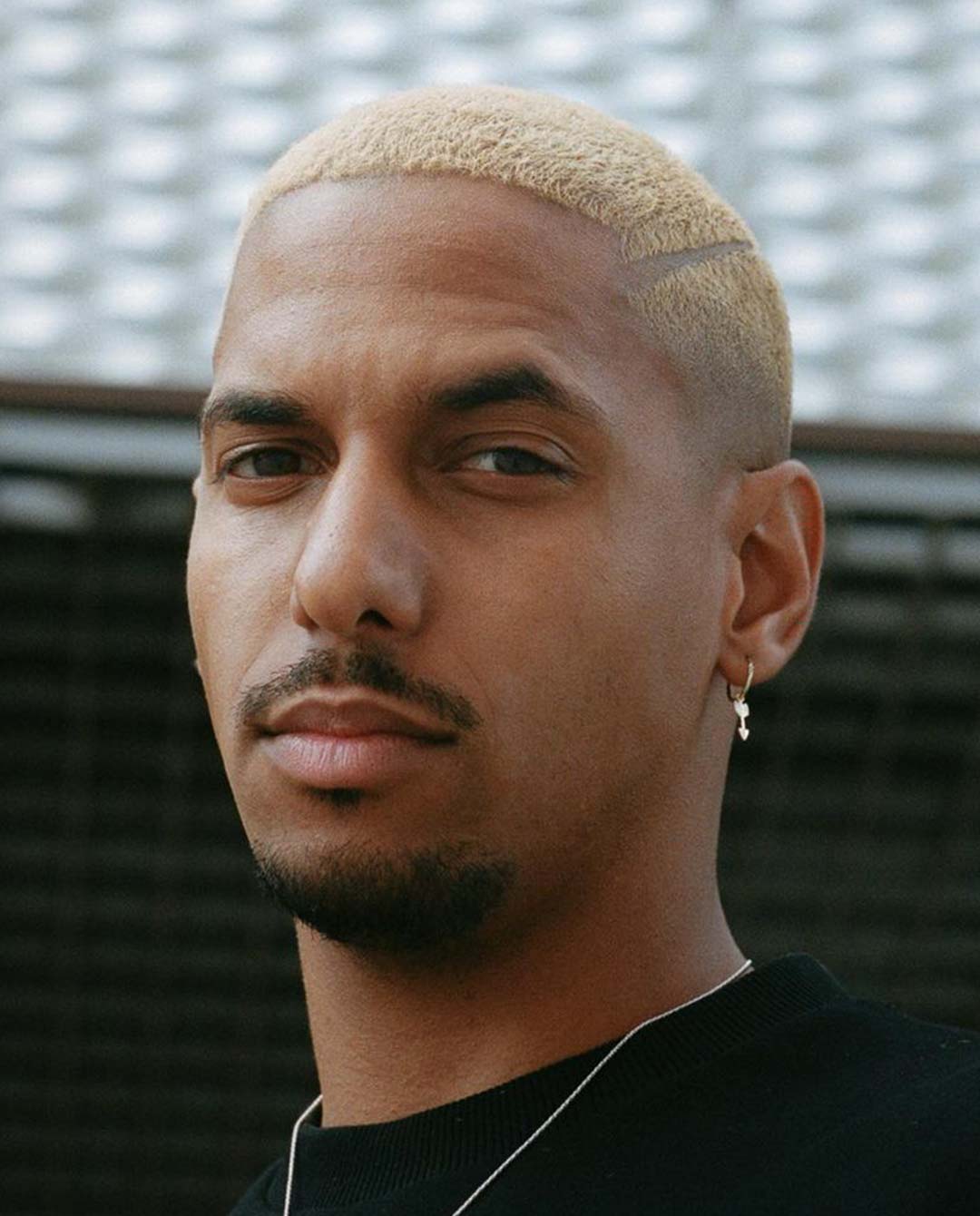 Crew Cut Haircut for Men
A crew cut and tapered sides create an eye-catching look that won't go unnoticed in today's society, where everyone wants something different but still classic! People who have wavy hair can also use their natural waves to create trendy styles. So don't be afraid if you're unsure what type of cut would suit your personality or face shape because there are many options available when looking at salons nowadays, especially ones that carry extensions.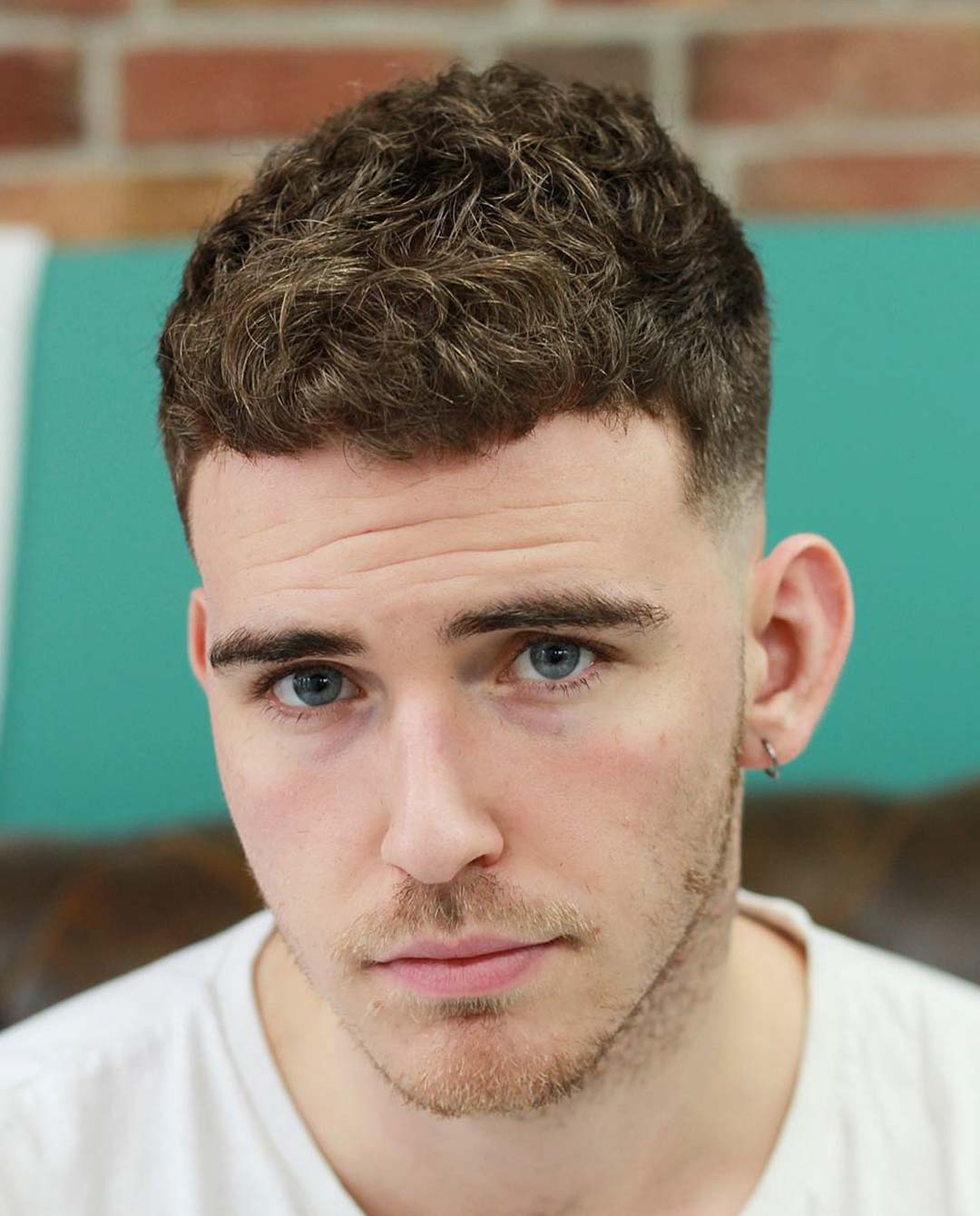 Burr Cut Haircut for Men
Guys often use the burr cut as a pit stop for a shorter style. If you don't have the time or patience to maintain a longer style, consider this cut as an alternative.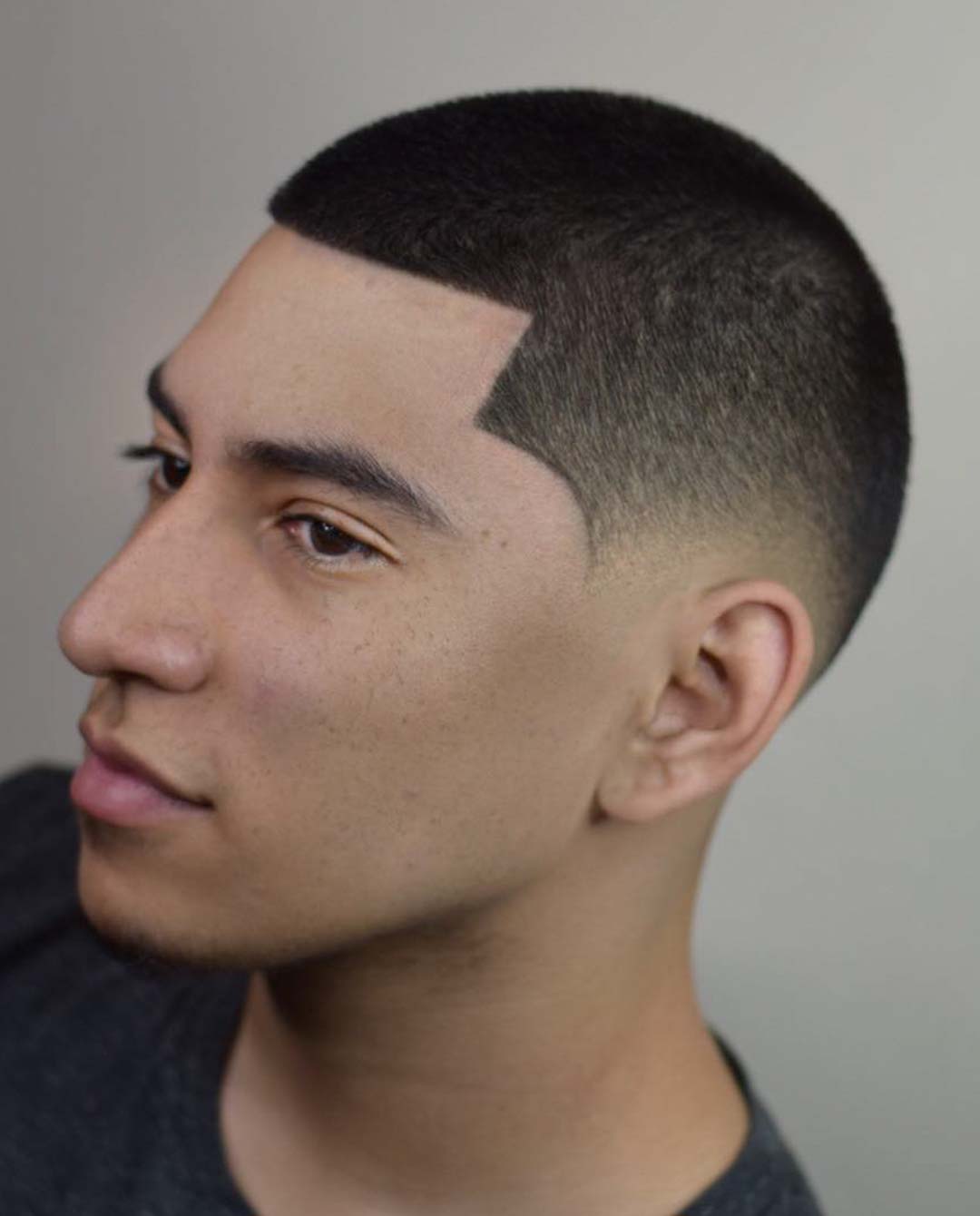 French Crop with Long Fringe
The signature hairstyle of a French crop is its long, textured fringe. It's a modern cut highlighting hair on the top, with hair on the sides and back shorter than the fringe. You can style hair on top in many different ways, and you can even casually trim the hair on the side. Moreover, the long fringe should fall on the forehead and touch the eyebrows.
You can add a wavy style to this look, making it versatile for everyday wear. The fringe adds texture and geometry to this haircut.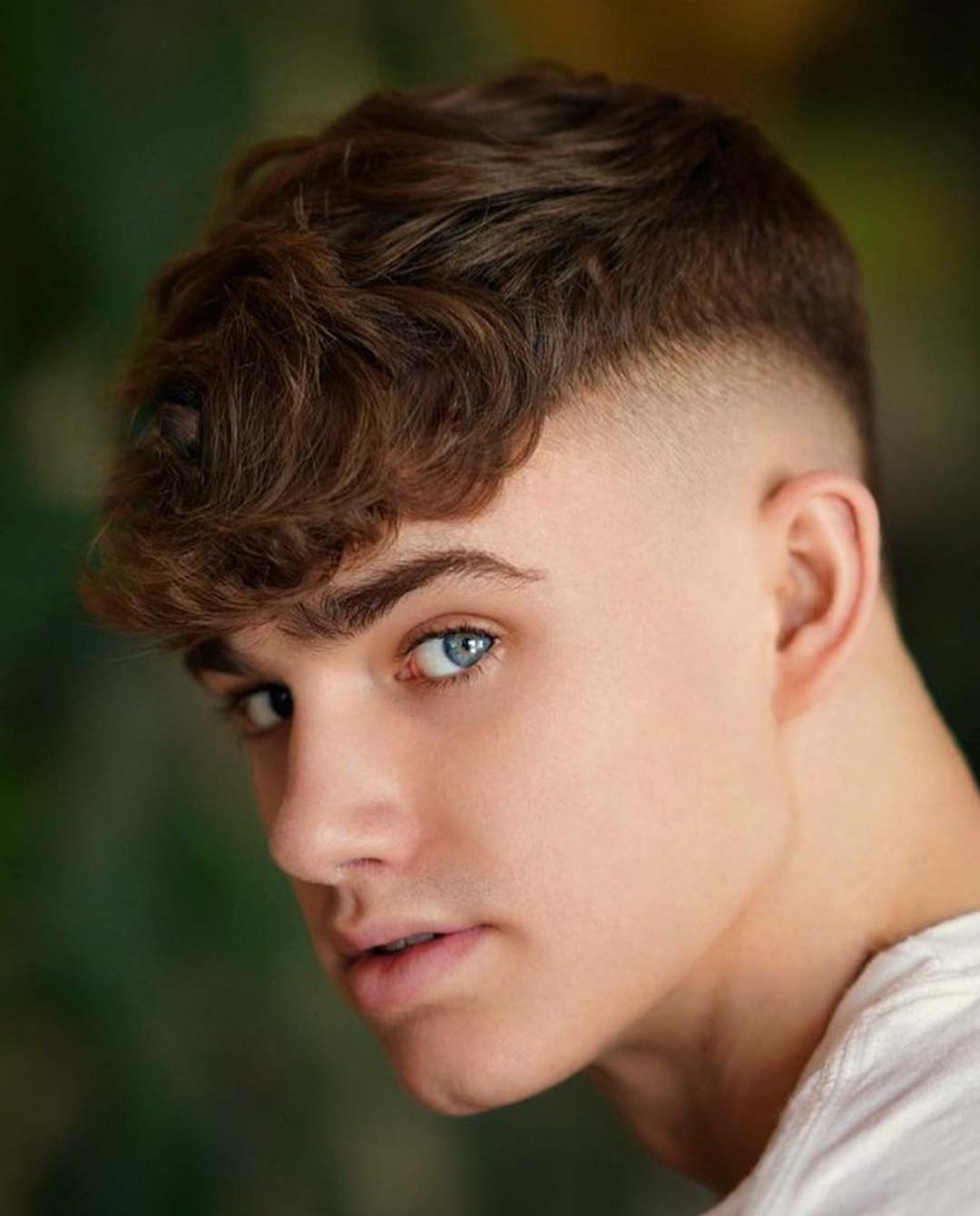 Full Man Bun with Mid Fade
This modern style features sharp fading, a bun, and a beard. It needs much maintenance, but also it is perfect for a man with long hair. First, you need to grow it out and tie it up with a bun. The faded part of your hair will be visible by your sideburns. The style looks best with a mid or high fade.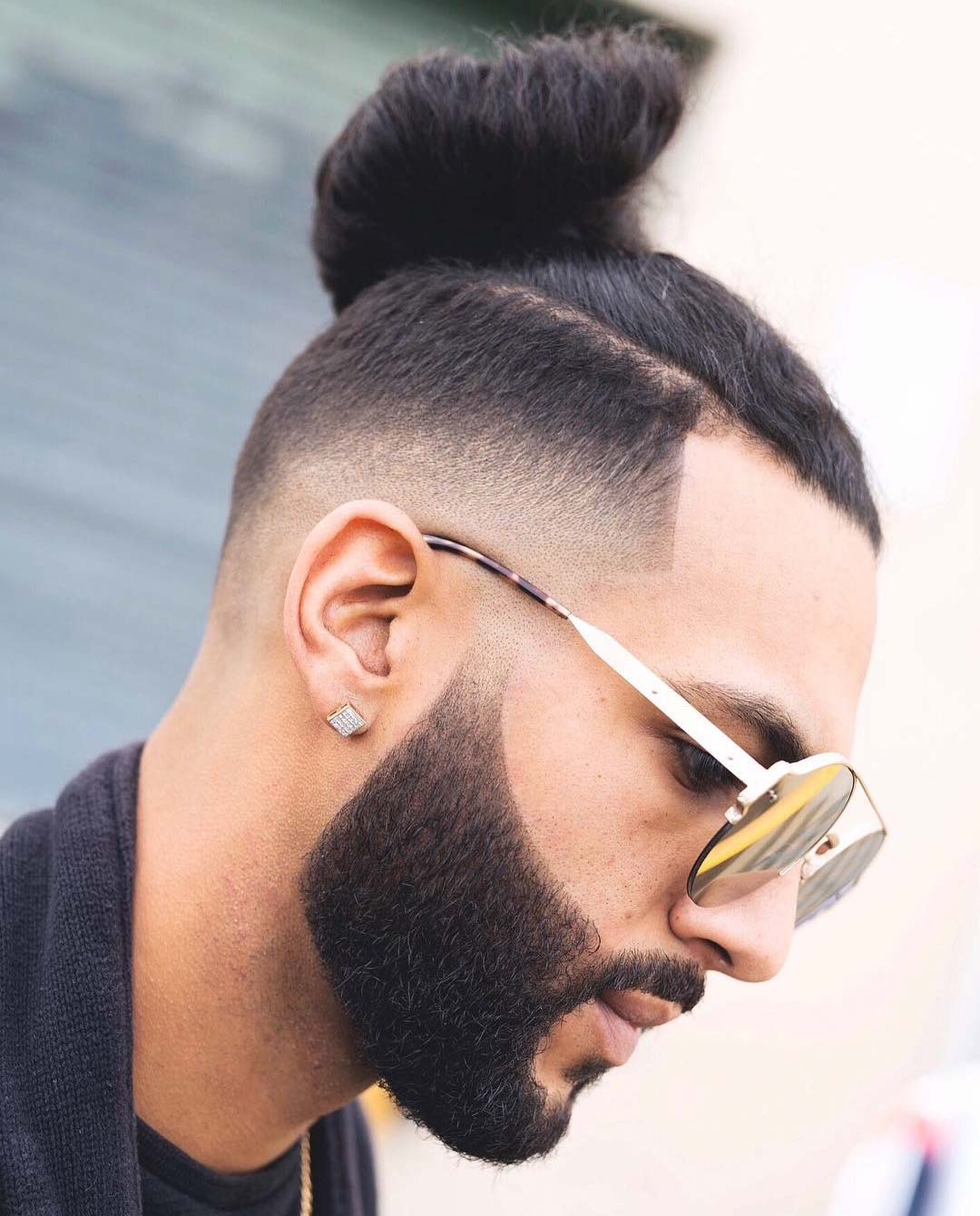 Ivy League Haircut for Men
This style also allows you to quickly and easily style it in the morning. To give it a textured finish, brush your hair back with a comb to make it look smooth and sleek. Moreover, if you want to keep the Ivy League style for longer, you can use hair gel to hold the hairstyle in place.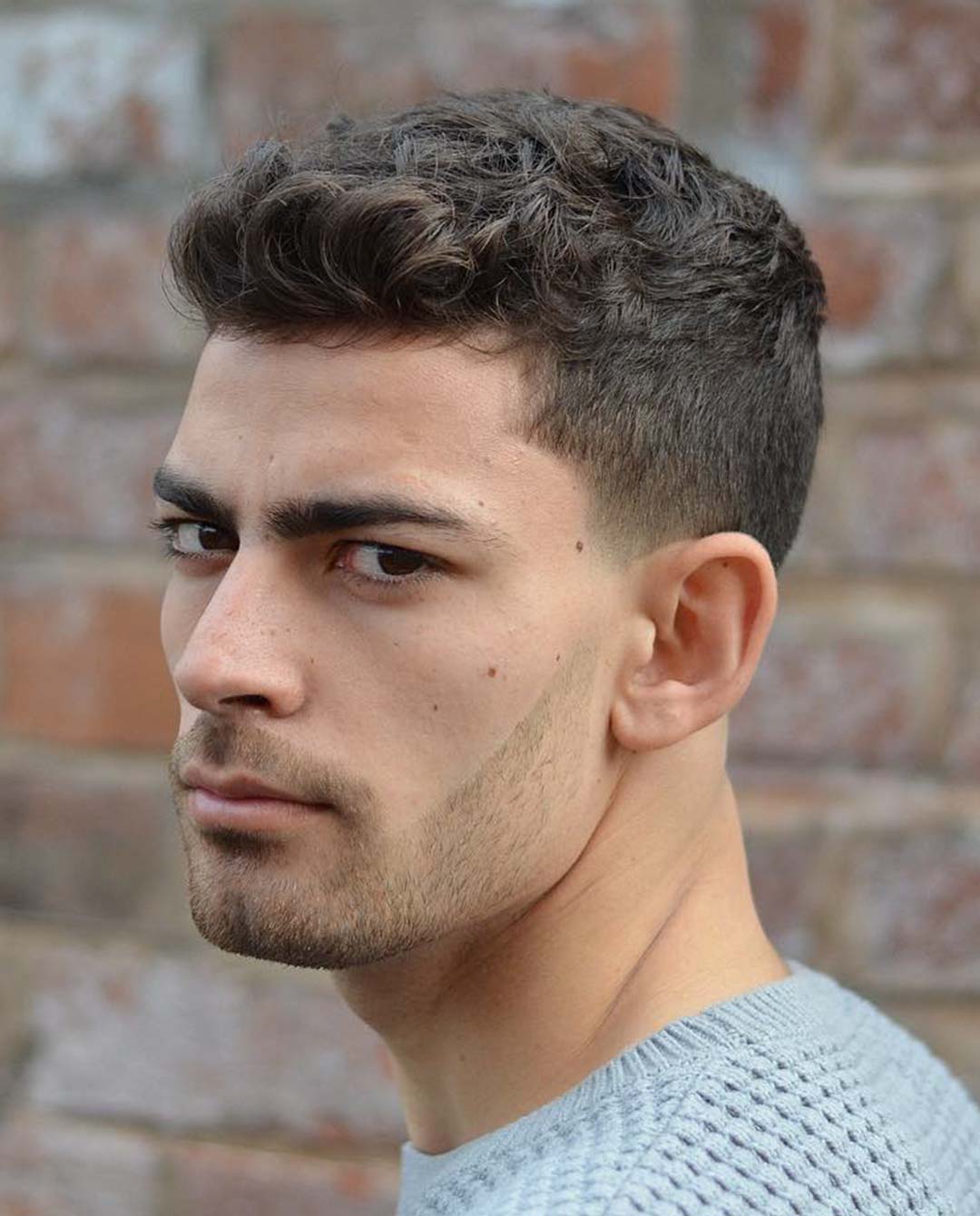 Jarhead Haircut for Men
This style is best for men with a diamond-shaped face with slender jawlines, foreheads, and cheekbones. It's similar to a buzz cut but allows more hair to be left on the top. Of course, if you're not sure about its suitability for your face, you can always try it on yourself. The top part of the jarhead hairstyle can be left longer for a more textured finish, and it works well for any facial structure.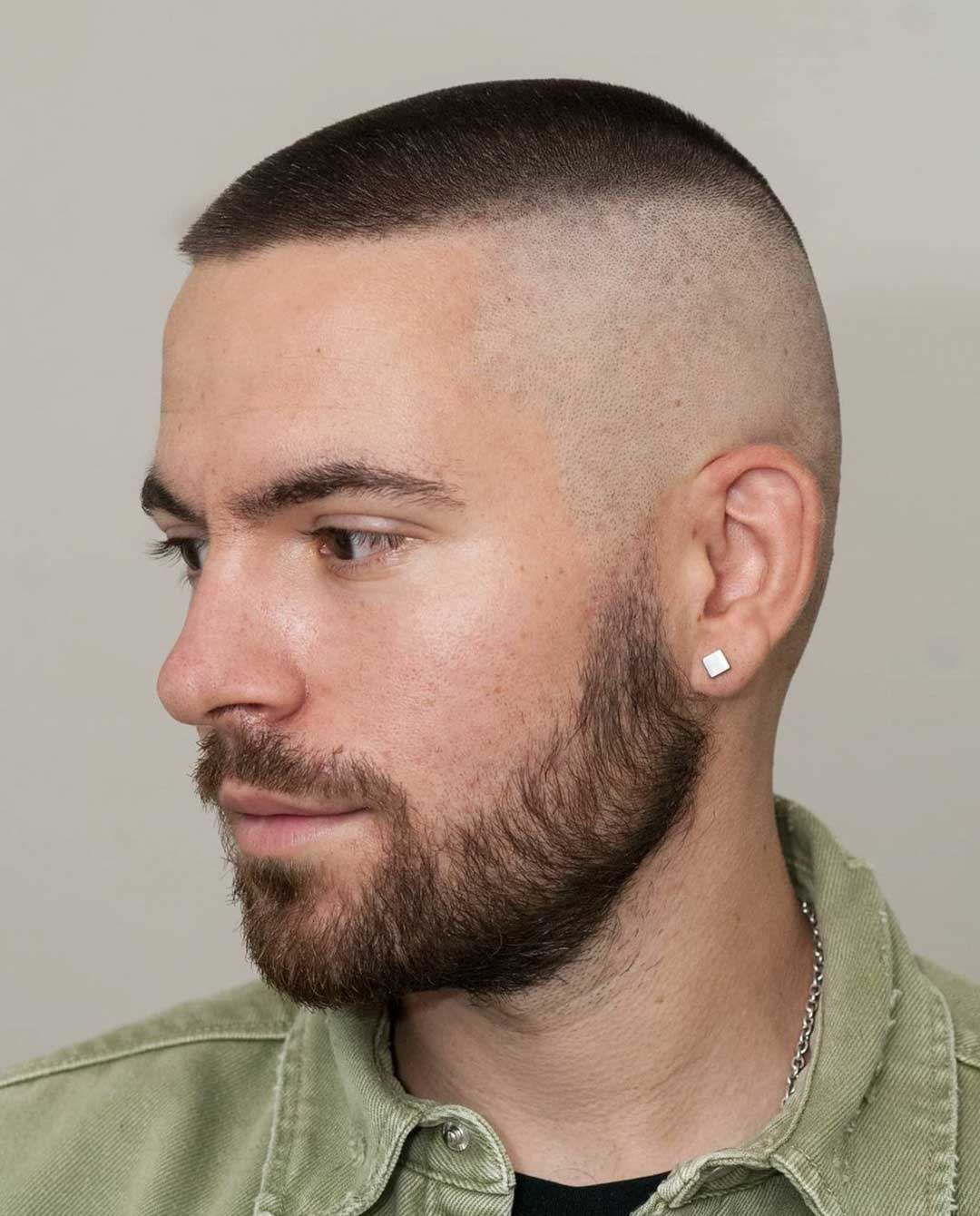 Layered French Crop
The layered French crop is the perfect haircut for men with thick, bushy hair. If you have wavy hair, you should try this cut for a more pronounced textured look. A high bald fade will create contrast on the top of your head, while a taper fade will create a classic look.
This style combines a fade with a French crop to create a more natural, unfussy look. The French crop has a short, layered fringe that pushes the hairline forward. You can also add a beard to create a more rugged look. You can use this product on towel-dried or damp hair and work it into your style. Ensure that you leave your hair to air dry. Finally, You can also spray VO5 Rework Putty to give your French crop a natural look, or you can add matte wax for extra volume on top.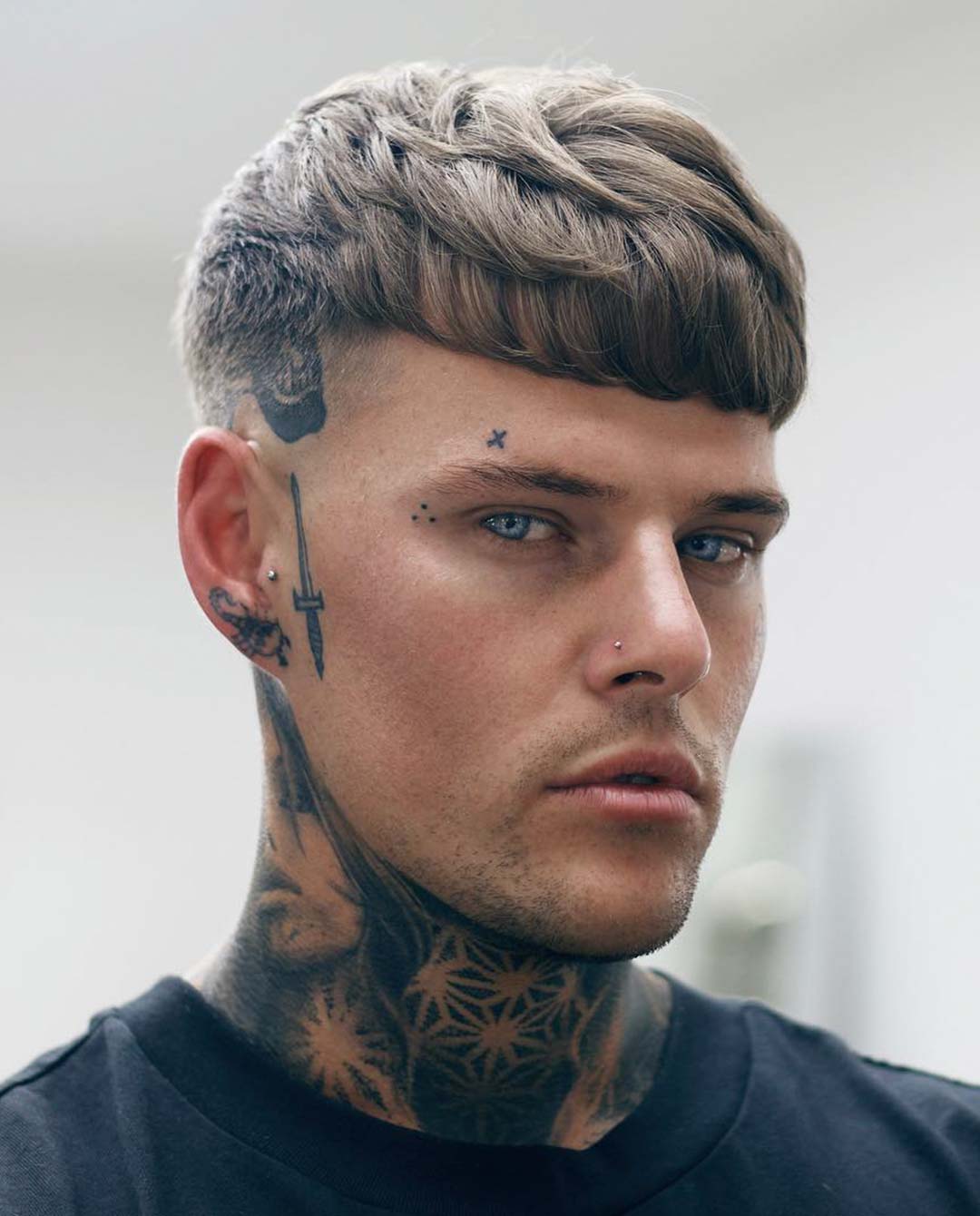 Long Curly Fringe with Disconnected Undercut
The disconnection undercut is a short haircut that looks better with fringe. The haircut will make you look rock-and-roll. The fringe can be short or long, but you must distribute it evenly across the front to create the desired look. The mid-length fringe will be low-maintenance and attention-grabbing.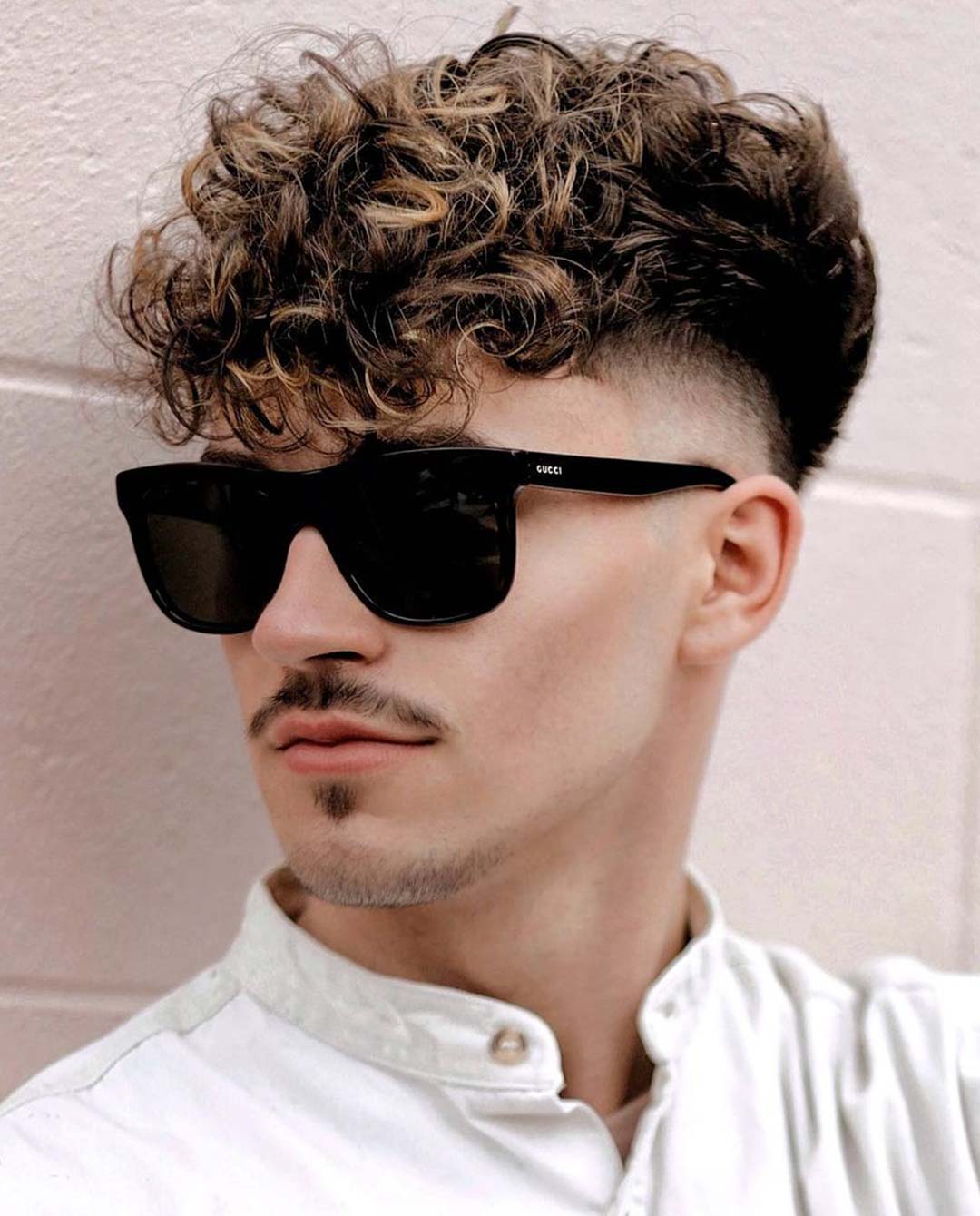 Long Haircut for Men with Part
The best way to style your long hair for men is to make it look as neat as possible. Long Hair with Part is a great way to show off your long mane. You can choose to have a middle or side part. The key is to find a visually striking style without being too hard or too sharp. You can tuck the side of your hair behind your ear to keep it in place. If your sides are overgrown, a little hairspray will help.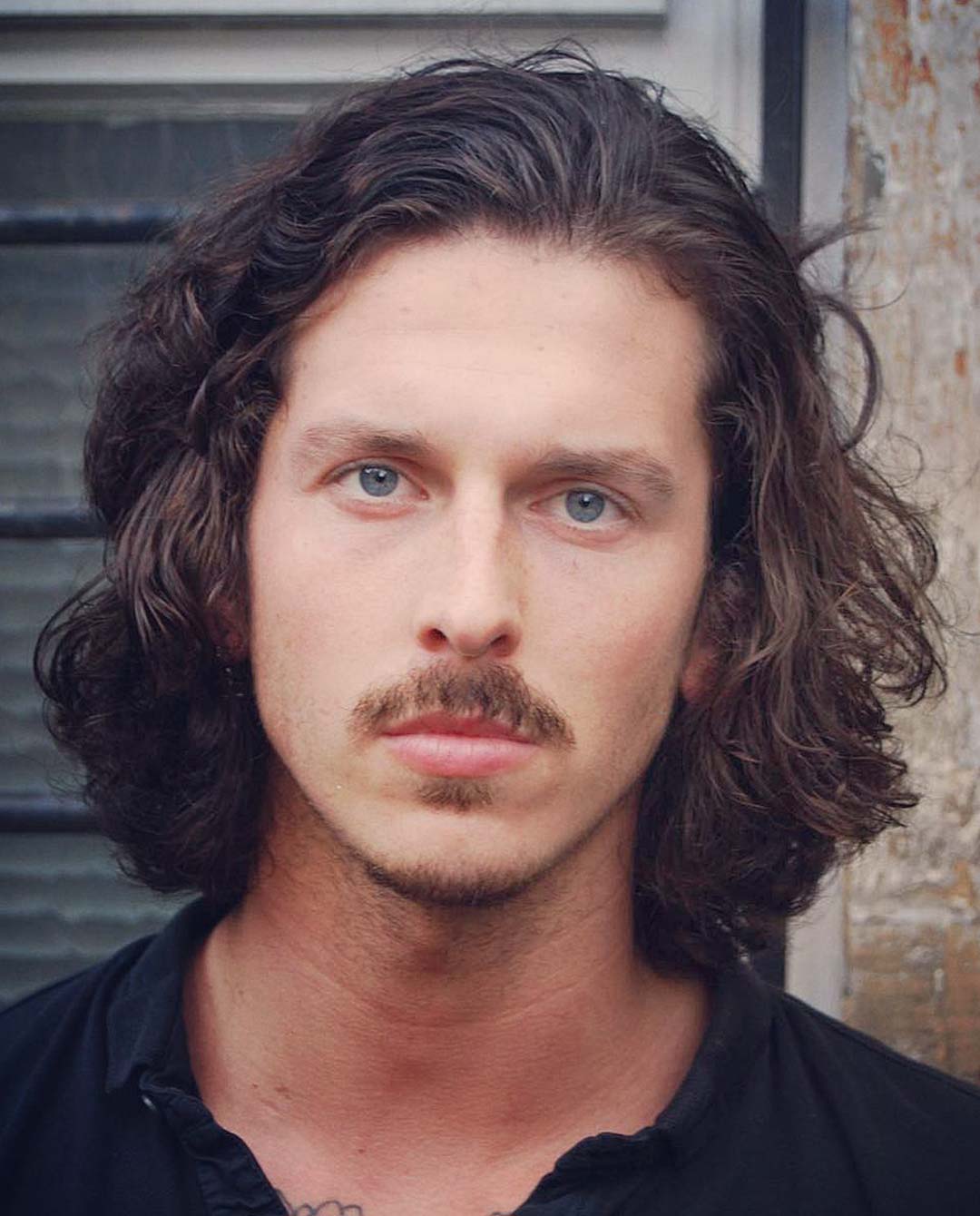 Comb Over with Undercut
A comb over with an undercut is a clean, sleek style for men. Simply use a blow dryer and a good hair product to create a sleek look. It requires only a short length at the top of the head, so about two to four inches should be available. Depending on the context, a comb over is the best haircut and can be paired with many different haircuts. If you're going to work in an office setting, it's best to stick with a disconnected cut.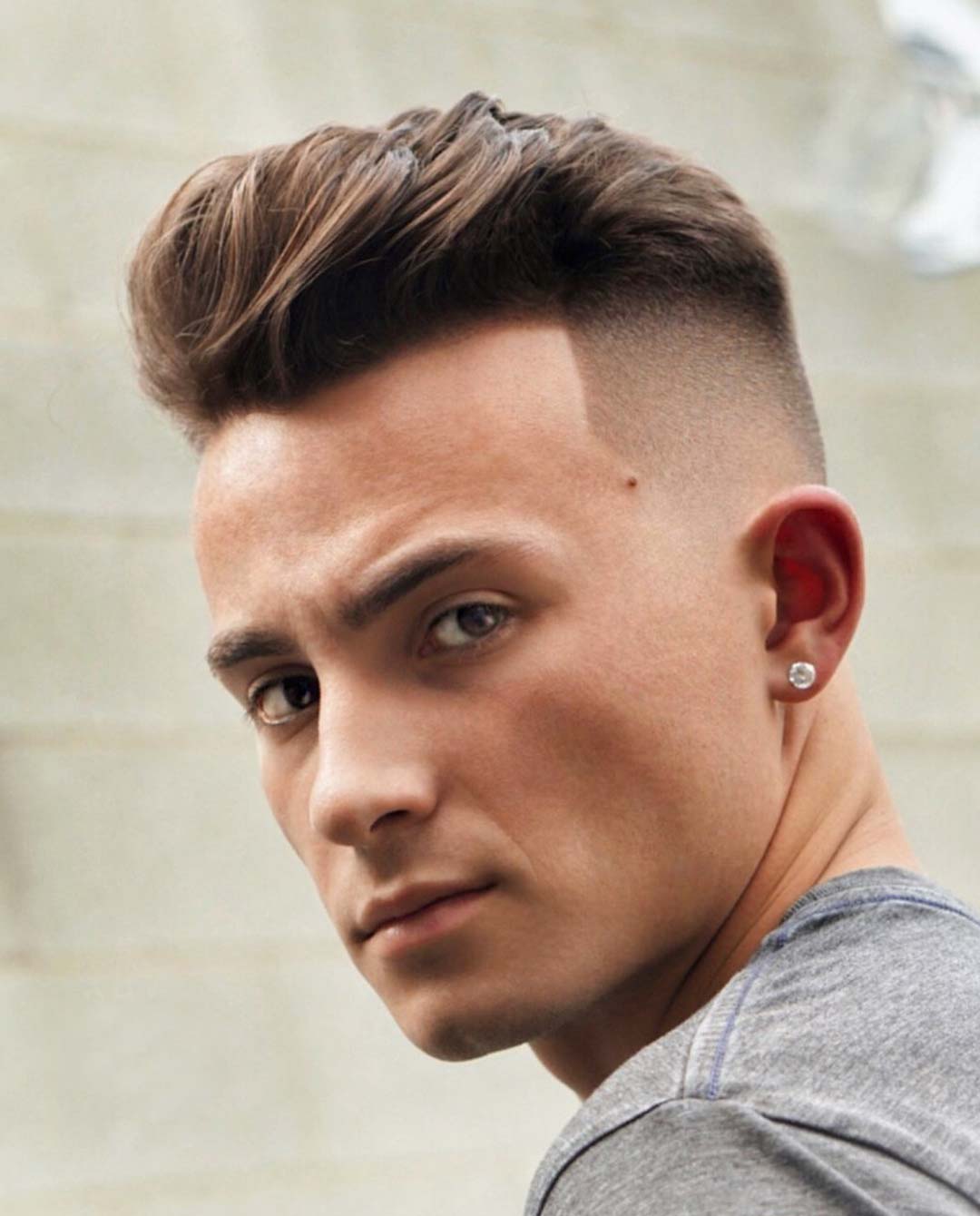 360 Waves with Taper Fade
Once you have achieved 360 waves, you can switch to a half-faded style to maintain the texture of your waves. Additionally, a taper fade is an option for black men who don't want a dramatic appearance.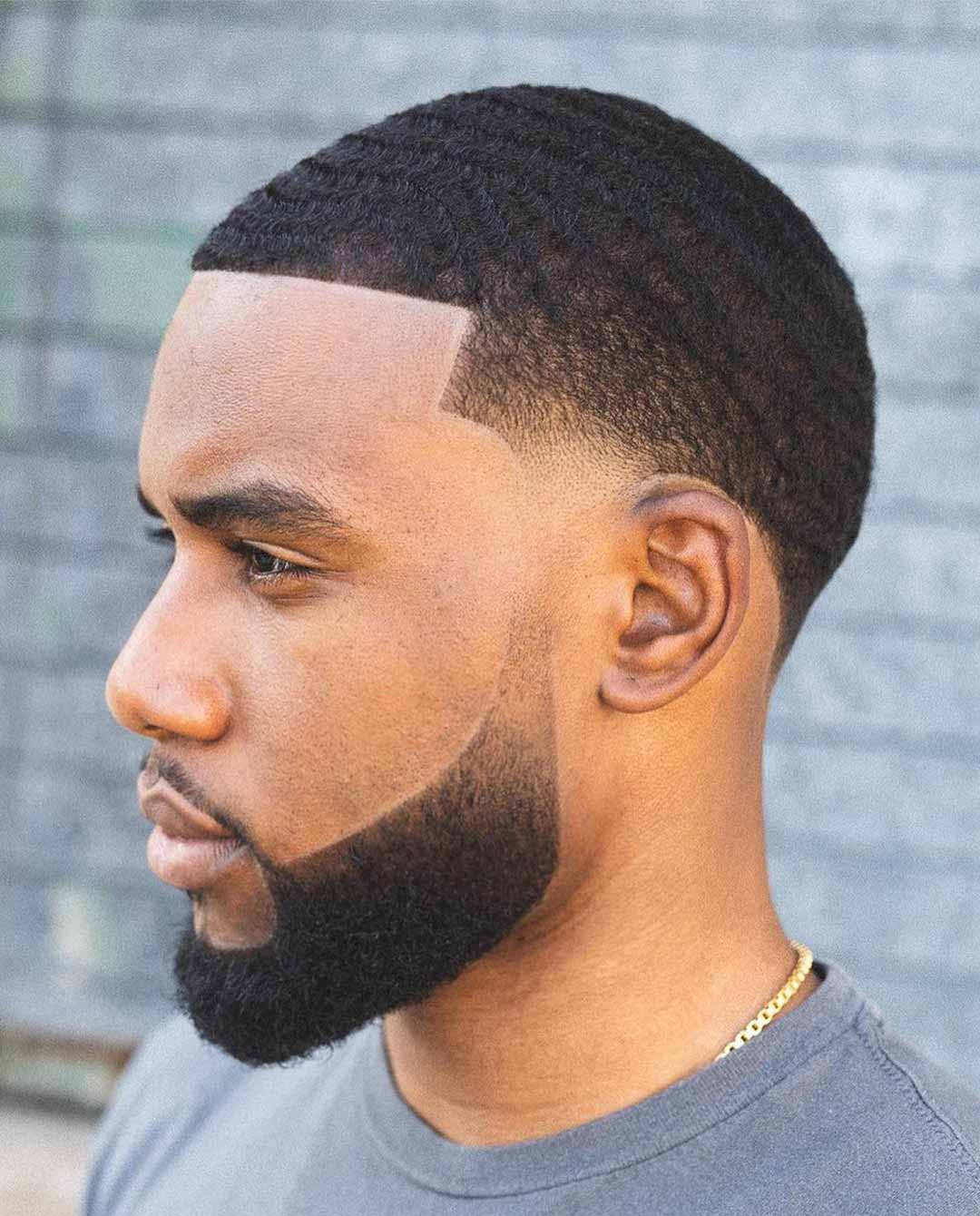 Afro Flat Top
Afro flat top hairstyles can make a man look sharp and cool. This hairstyle adds texture and height to your hair. With a few tricks, you'll have a stylish afro hairstyle that will turn heads!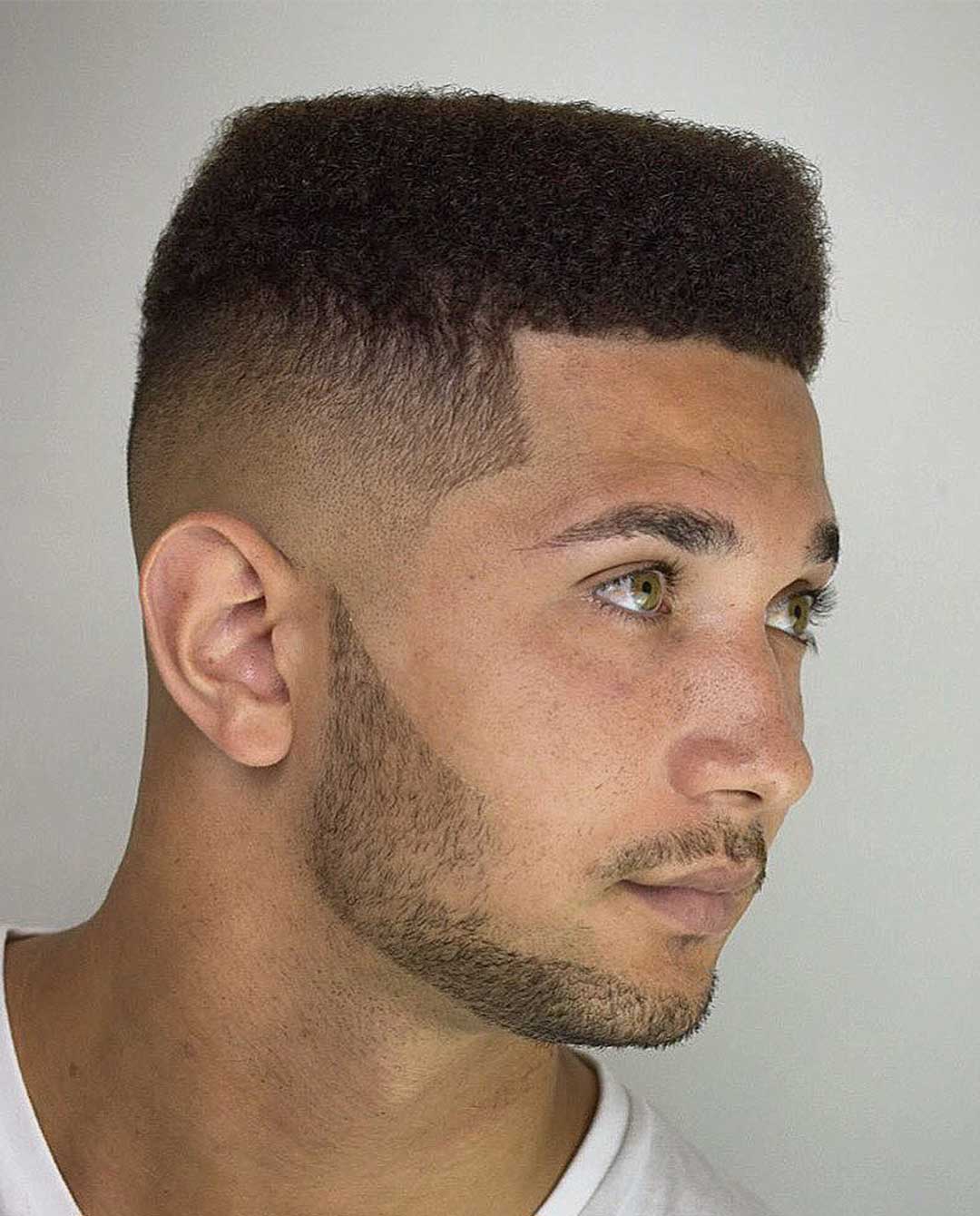 Long Side Swept
A side swept hairstyle is ideal for a guy with medium to long hair. Once you have done styling, flip your hair to one side and finish by smoothing out any stray strands to create a finished look.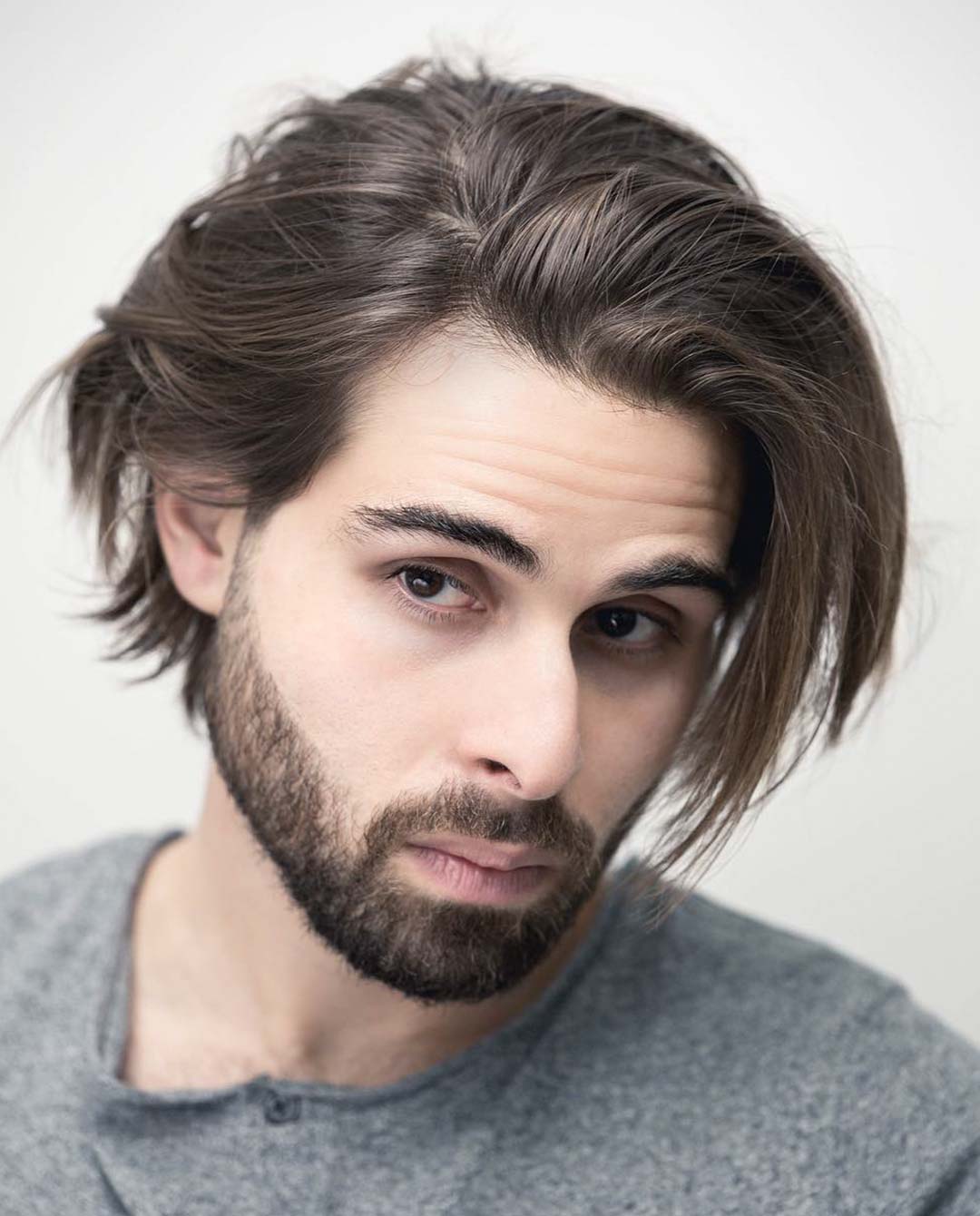 Loose Pompadour Haircut for Men
A Loose Pompadour haircut is the best choice for people who are looking to experiment with different styles. For longer hair, you can create a higher pomp by using a strong hold pomade. Once the hair is dry, use a hot blow dryer to help train it up.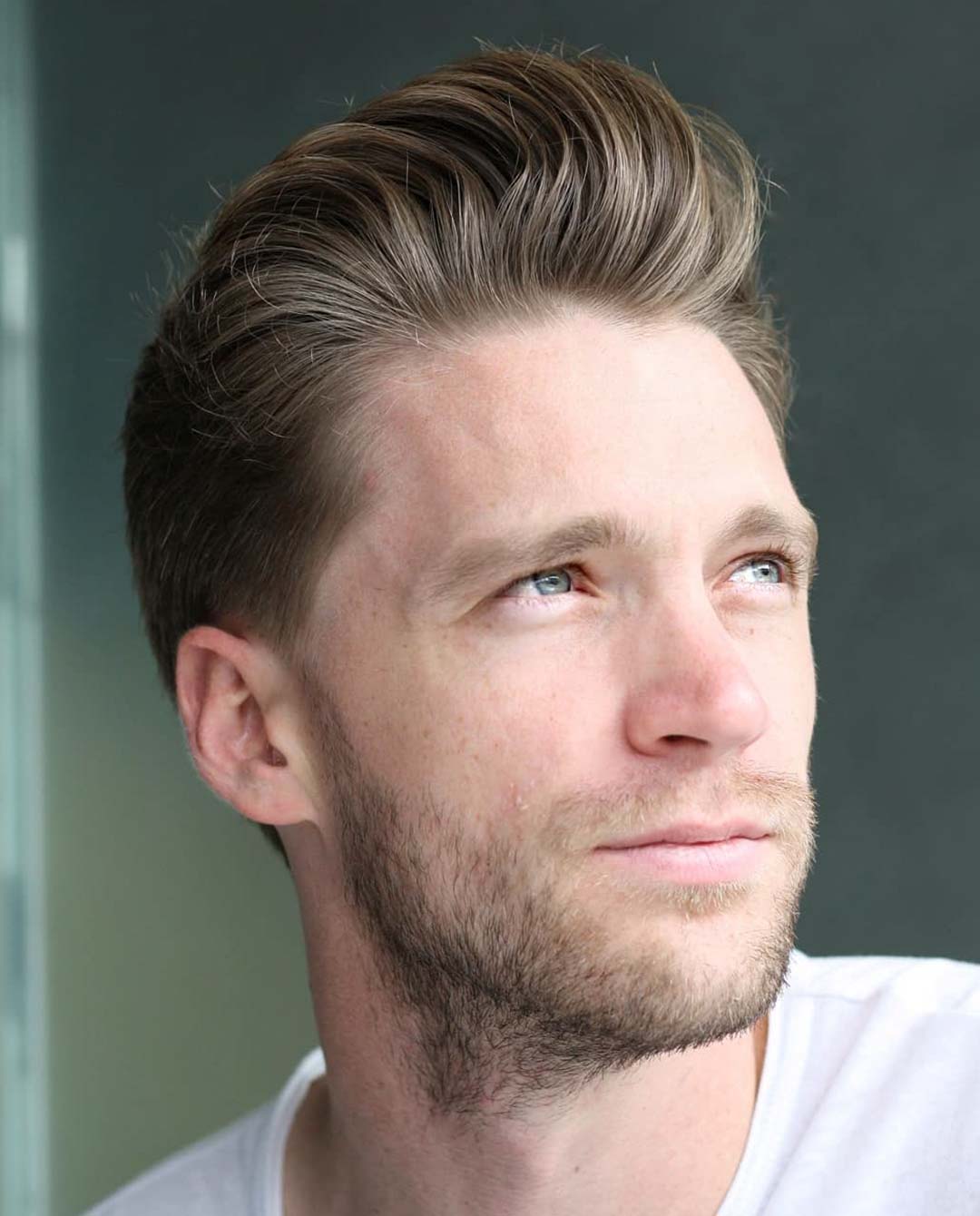 Man Bun with High Skin Fade
A man bun with high skin fade is a clean style that will make any guy look taller. It will also help elongate the face, and the top portion should be pulled into a bun and folded at the center. The style works well with long straight hair. The sides are faded to create a clean look. 
If the top portion is curly, a finishing spray will keep it from falling out. Once you have your man bun, you can experiment with different styles to find the right one for you.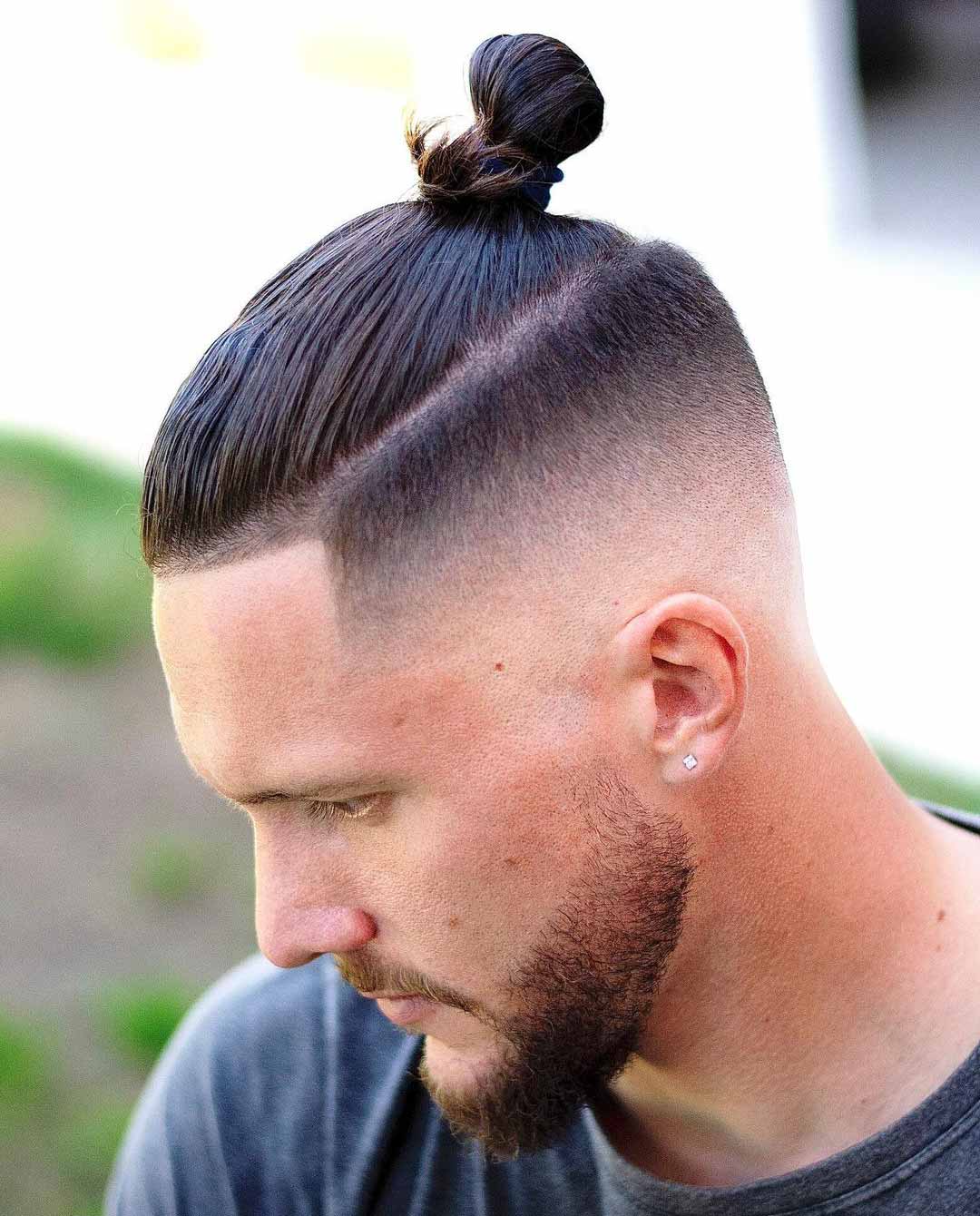 Messy Top with Short Mullet
Hair length is a major factor when choosing a mullet style. The hair is longer and shaggy, especially on the back. However, the transition from long to short should be smoother.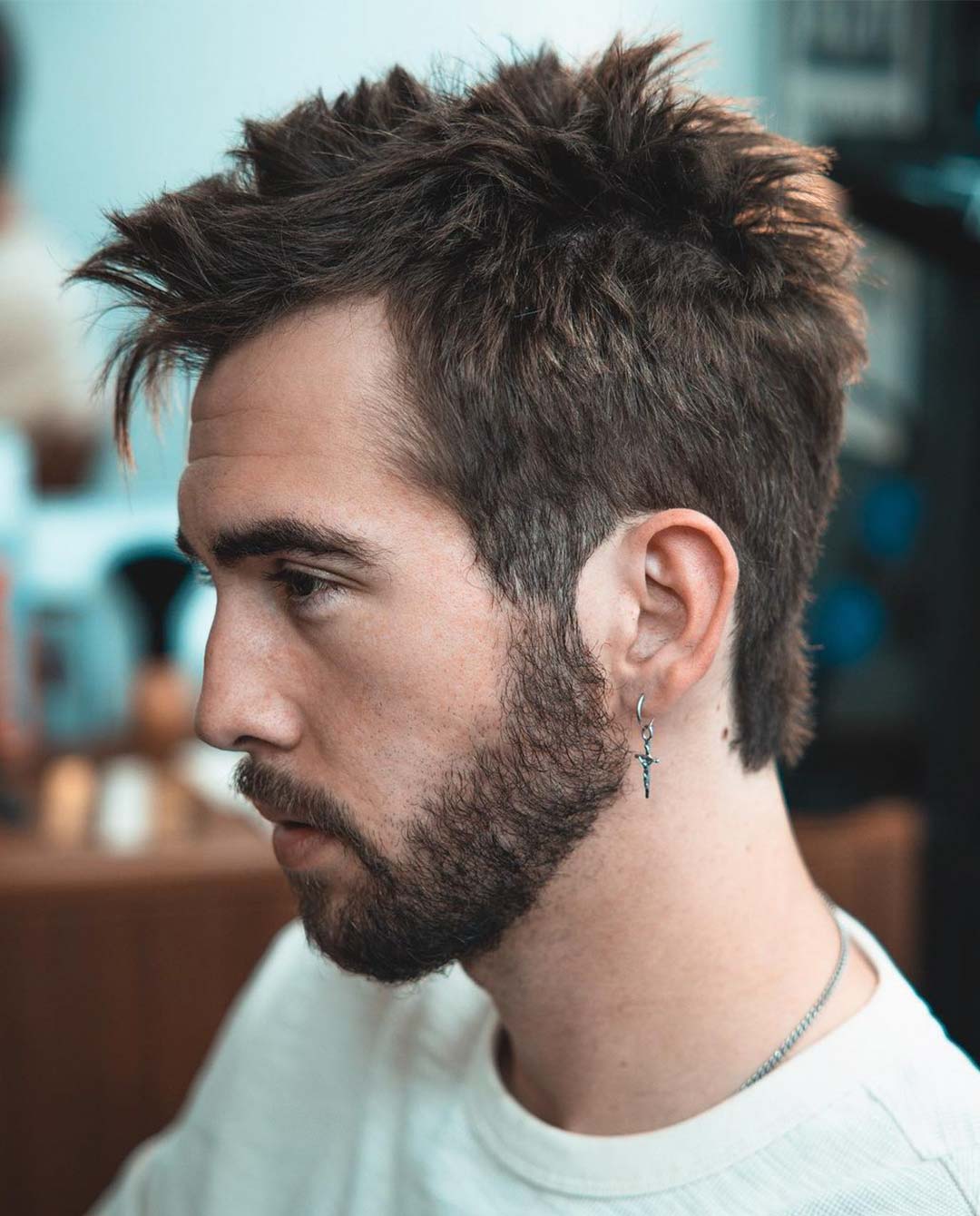 Modern Layered French Crop
The cut has the modern characteristics of a caesar haircut. The French crop involves clipping hair at the sides and back. The length of the top hair should be slightly different from the sides. The rest of the hair can be layered or casually styled. The mid fade creates a subtle transition to the shorter sides, while a blunt cut on the fringe adds uniformity.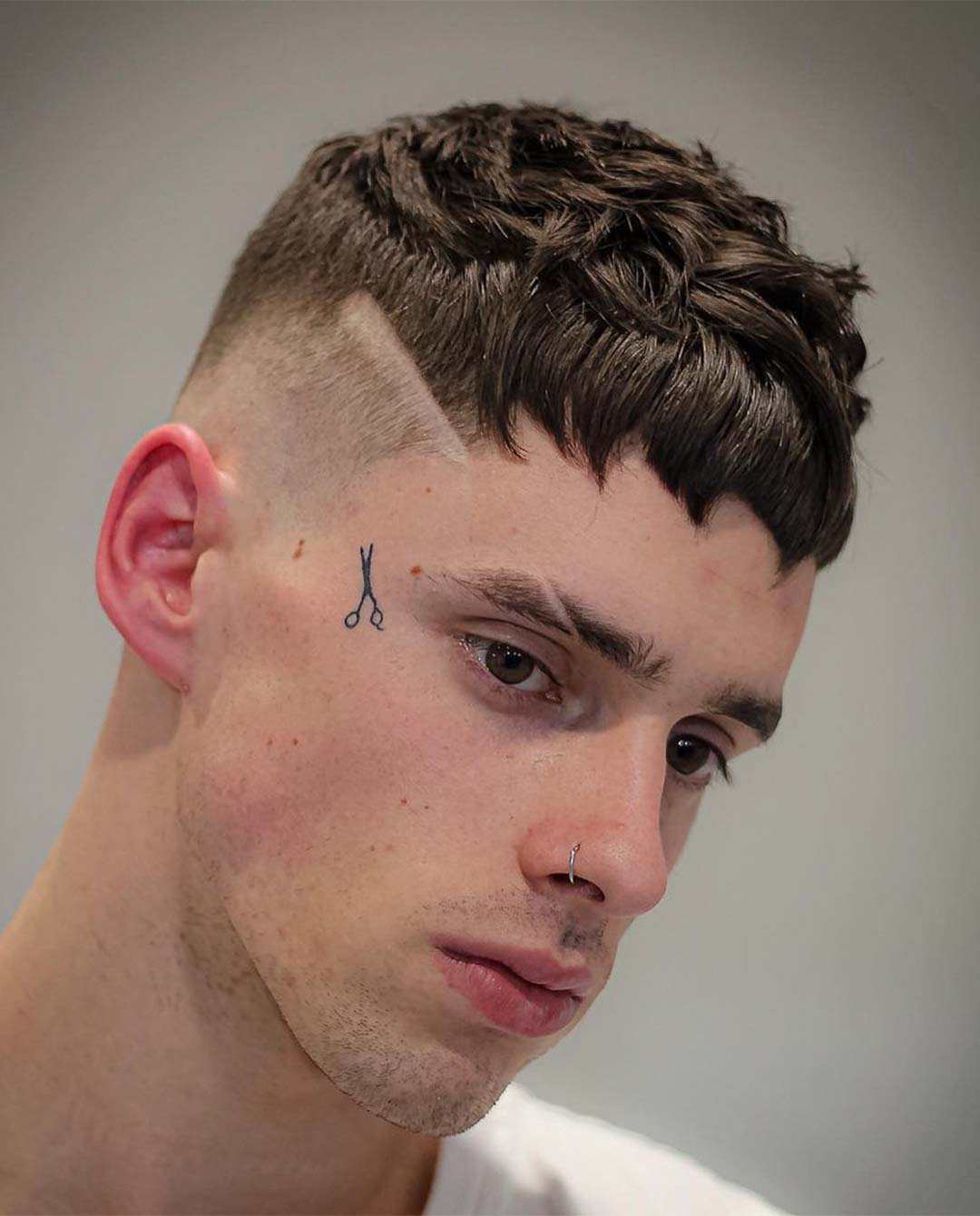 Short Braids Haircut For Men
These hairstyles aren't new, but they're unique because you can showcase part of your scalp and have creative freedom. You can make cornrows, box braids, and fishtails with short braids. You can get a variety of looks with this type of style. Once you've mastered this technique, you'll be surprised at how versatile it is.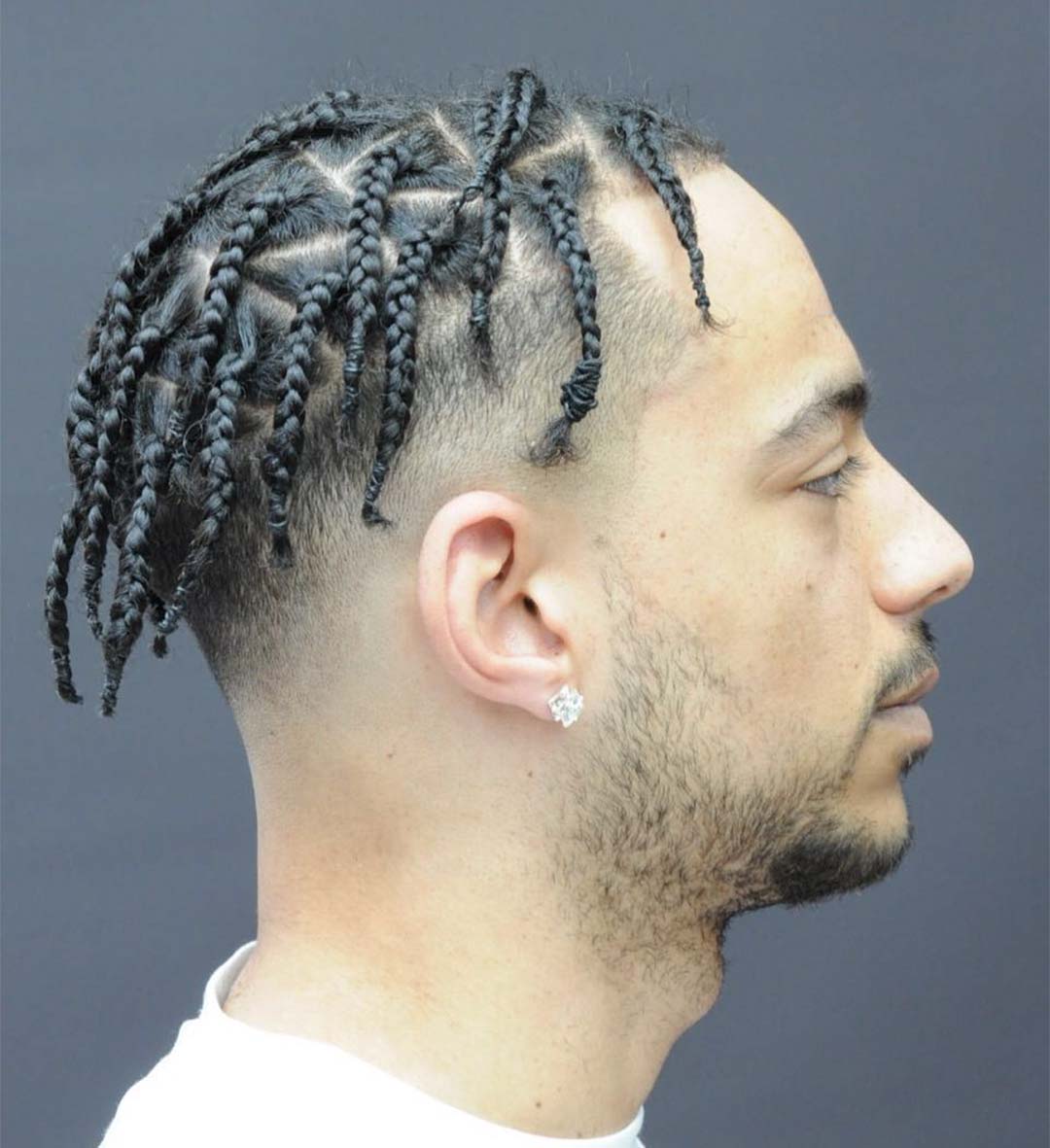 Buzz Cut with Mid Fade 
This is the best hairstyle for busy men who want to look handsome and stylish quickly without spending too much time in front of the mirror. The fade design offers an instant illusion of thicker hair that makes you feel more confident with your appearance, no matter what type or length promise  of this cut!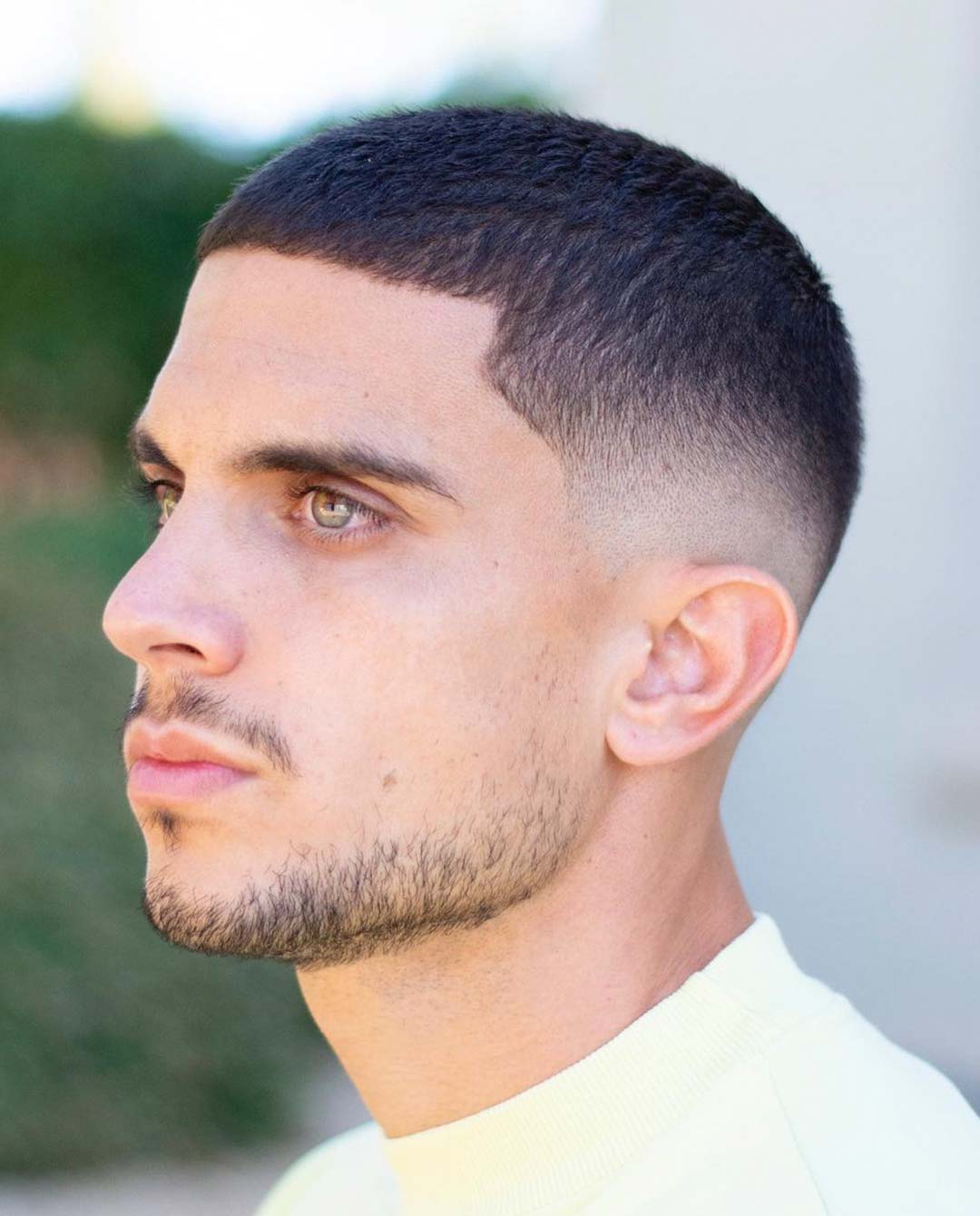 Dyed Flat Top
If you're tired of the same old hairstyle, consider dying your flat top haircut. There are several different dyeing techniques available, and most barbers will provide them for you. A flat top is relatively low-maintenance and easy to keep looking fresh, especially if the dye is applied once only. However, if your locks are light-colored, opt for a lighter shade, such as electric blue or a sultry red.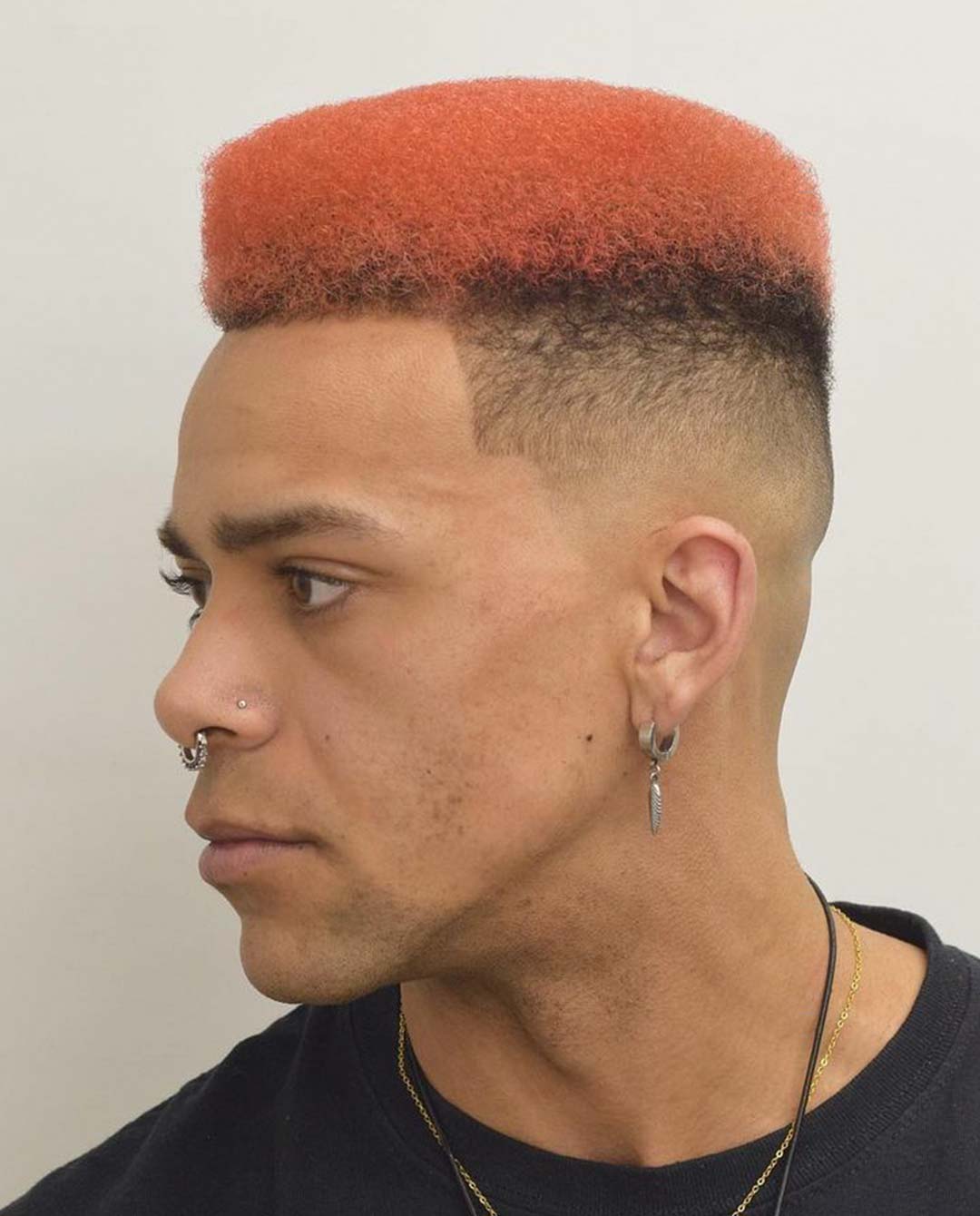 Deep 360 Waves
To get these stunning waves, you'll need a few things. First, you need a shampoo and conditioner, and a durag. Once you have your hair set, you'll be in business. You can also use a soft to medium boar bristle brush for this look. 
A daily effort is required for the 360 wave process. Your hair must be healthy and free of frizz, and you should avoid using any curling irons or curl kits. Natural waves take time to develop, so you can't rush them. It would help if you used shampoo, conditioner, and moisturizer to care for your hair. You should also use a pomade or another hair product if dry or coarse skin. Otherwise, you won't see results for weeks.
If you're looking to get deep 360 waves, you should make sure that your hair is healthy before you start. This style can cause dryness and dandruff, so be sure to use shampoo with a natural ingredient. This will also prevent your hair from becoming damaged. Using a shampoo that is specifically for dry scalp will also help. It will also make your hair softer and shinier. The final result will be a perfectly shaped, long wave.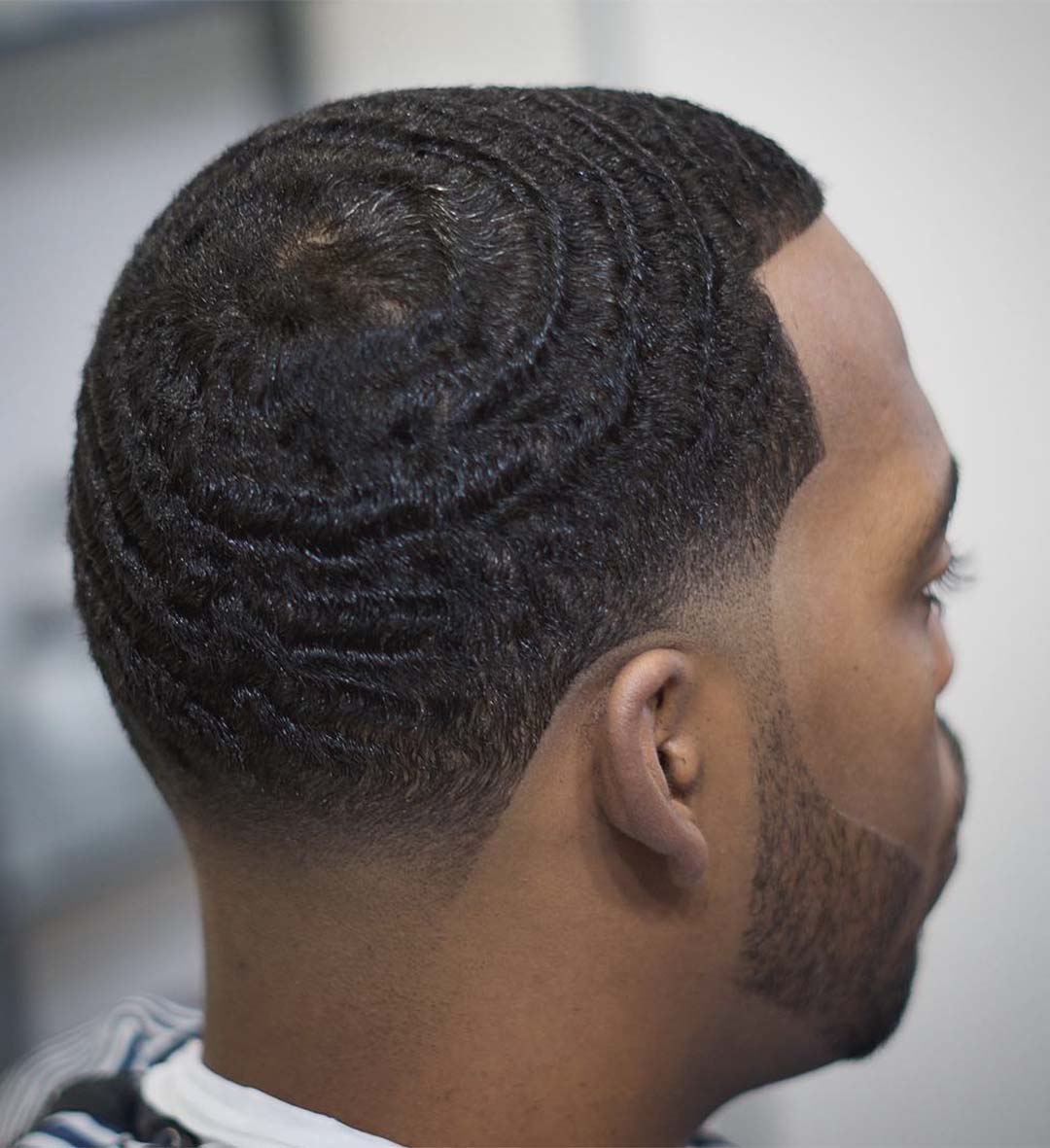 Long Straight Hair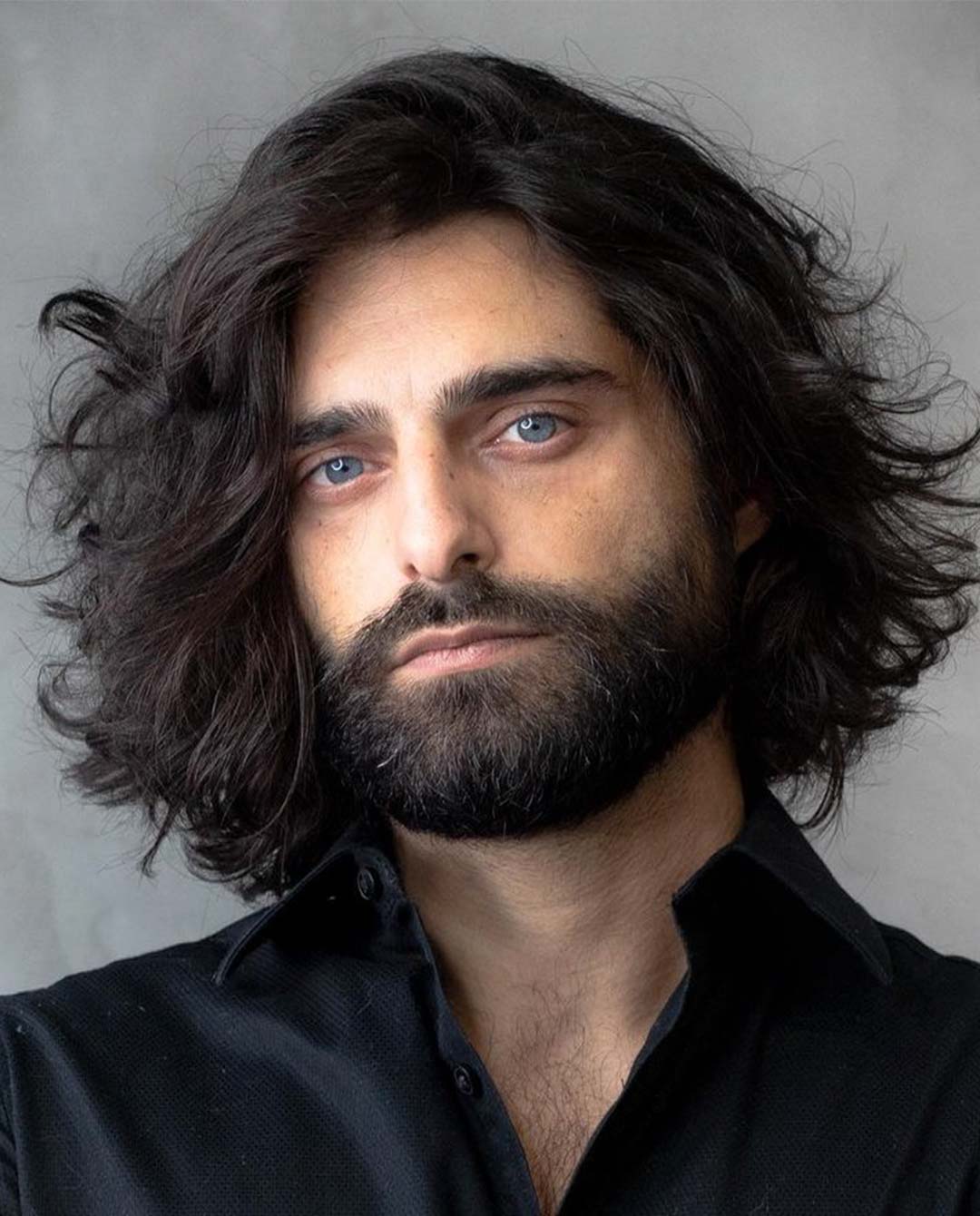 Short Edgar Haircut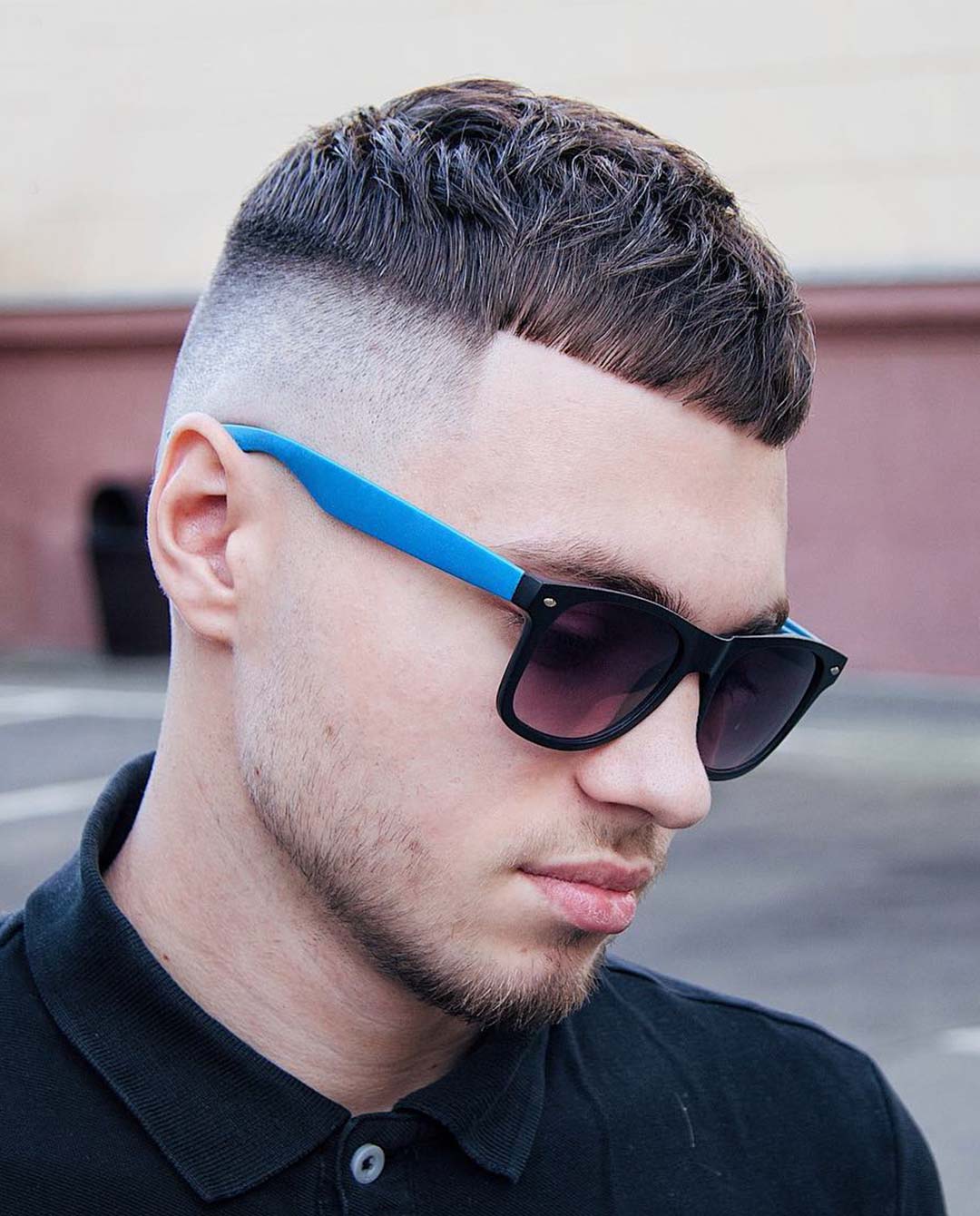 Comb Over with Taper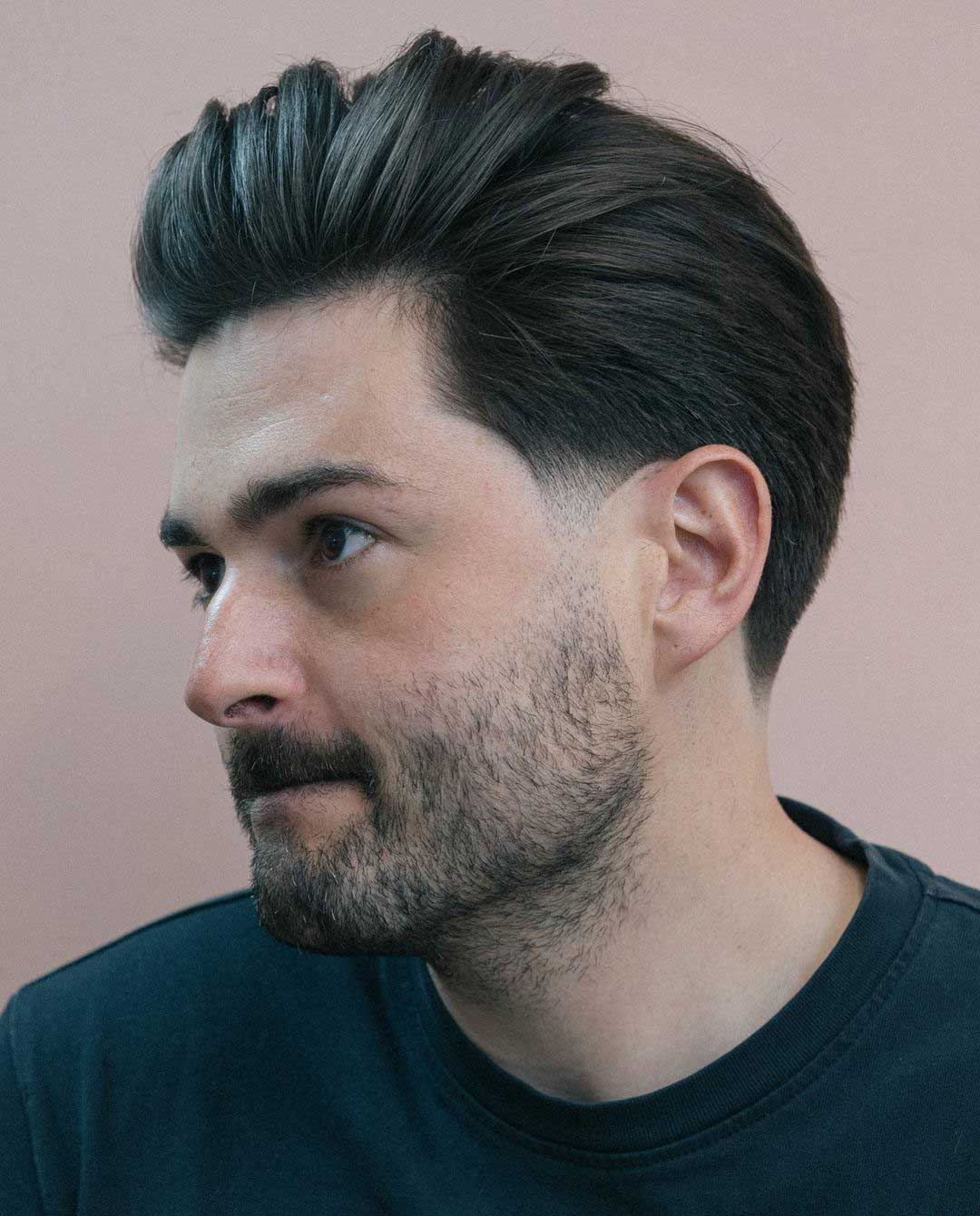 Side Swept Fringe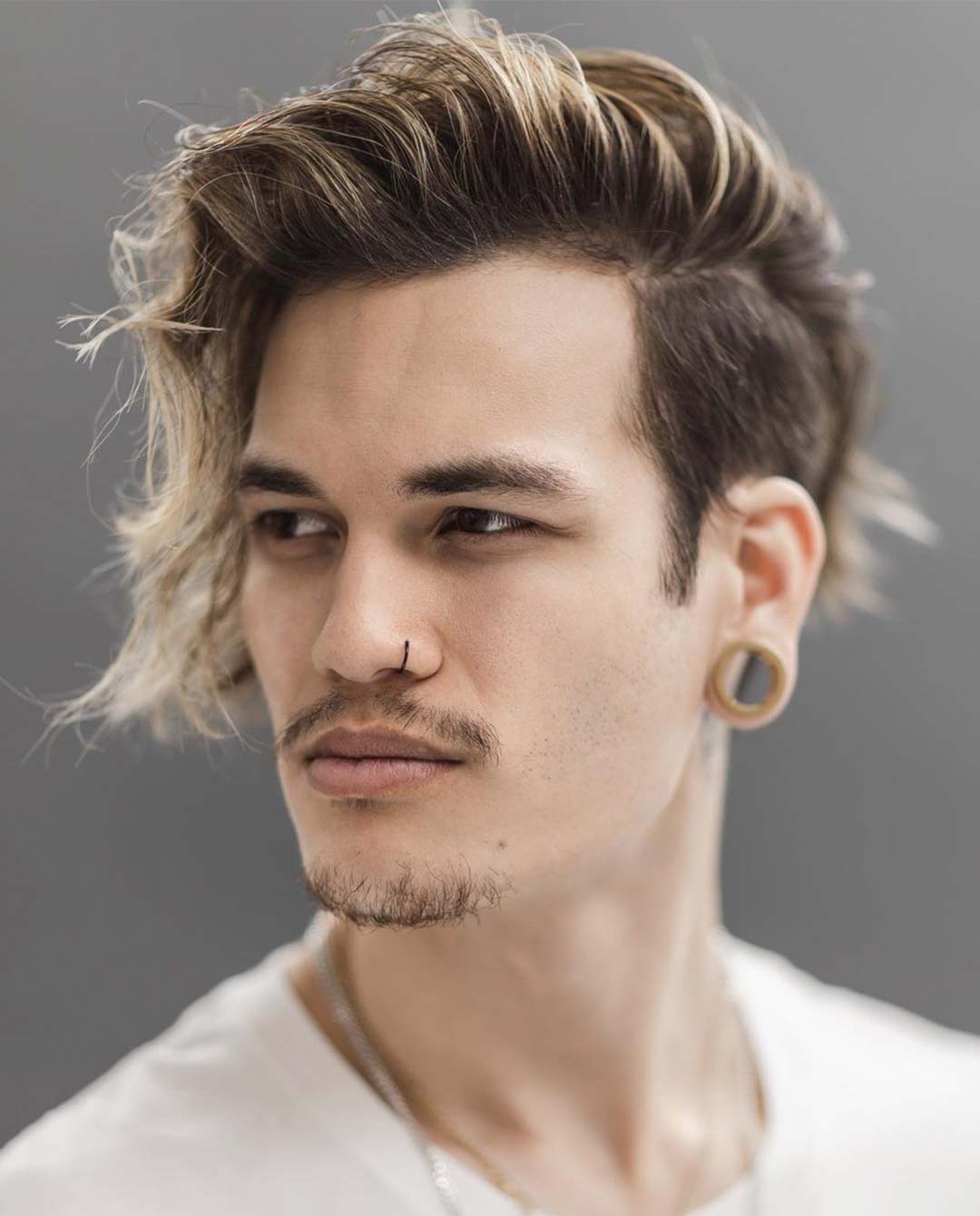 Simple Man Bun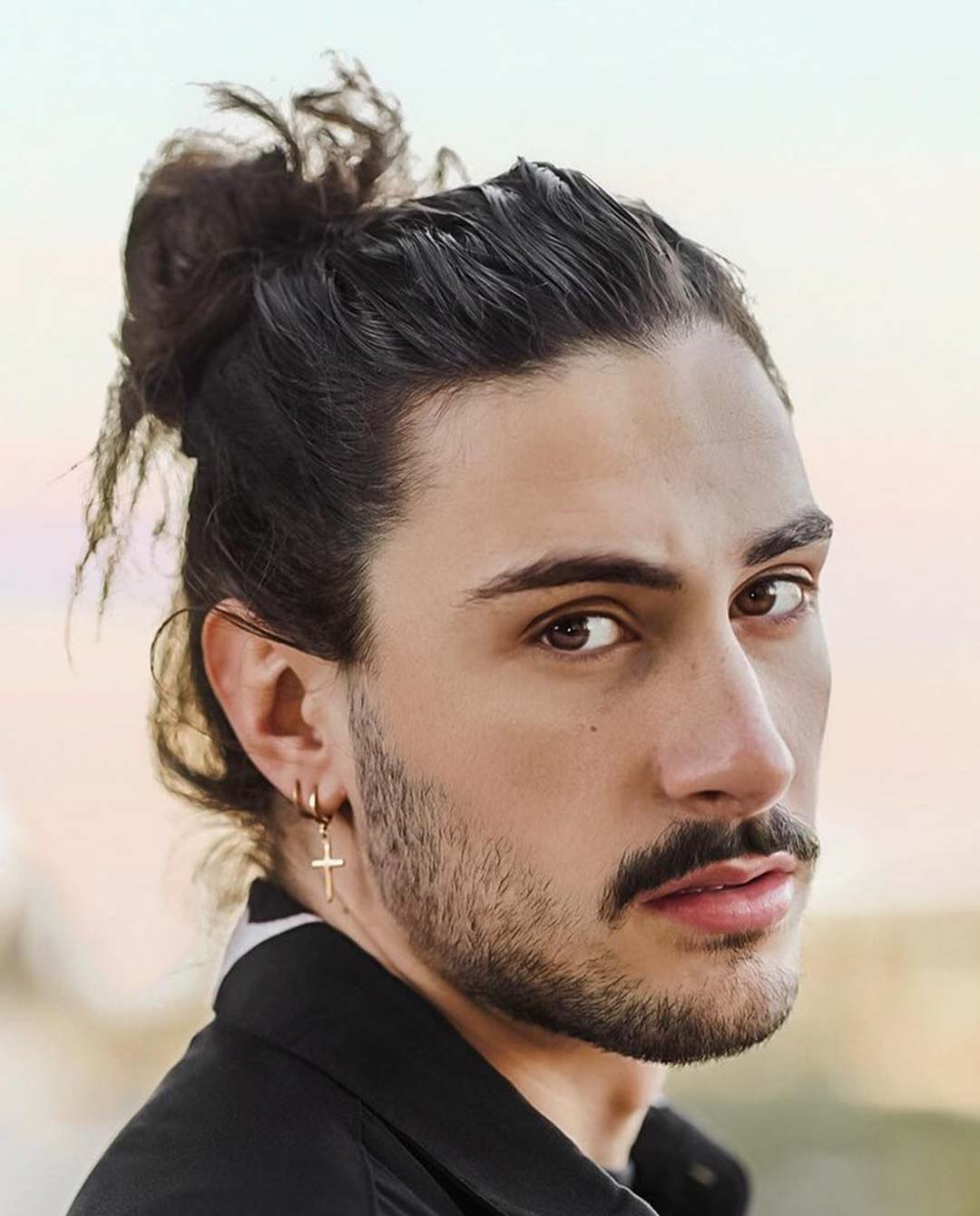 French Crop with Mustache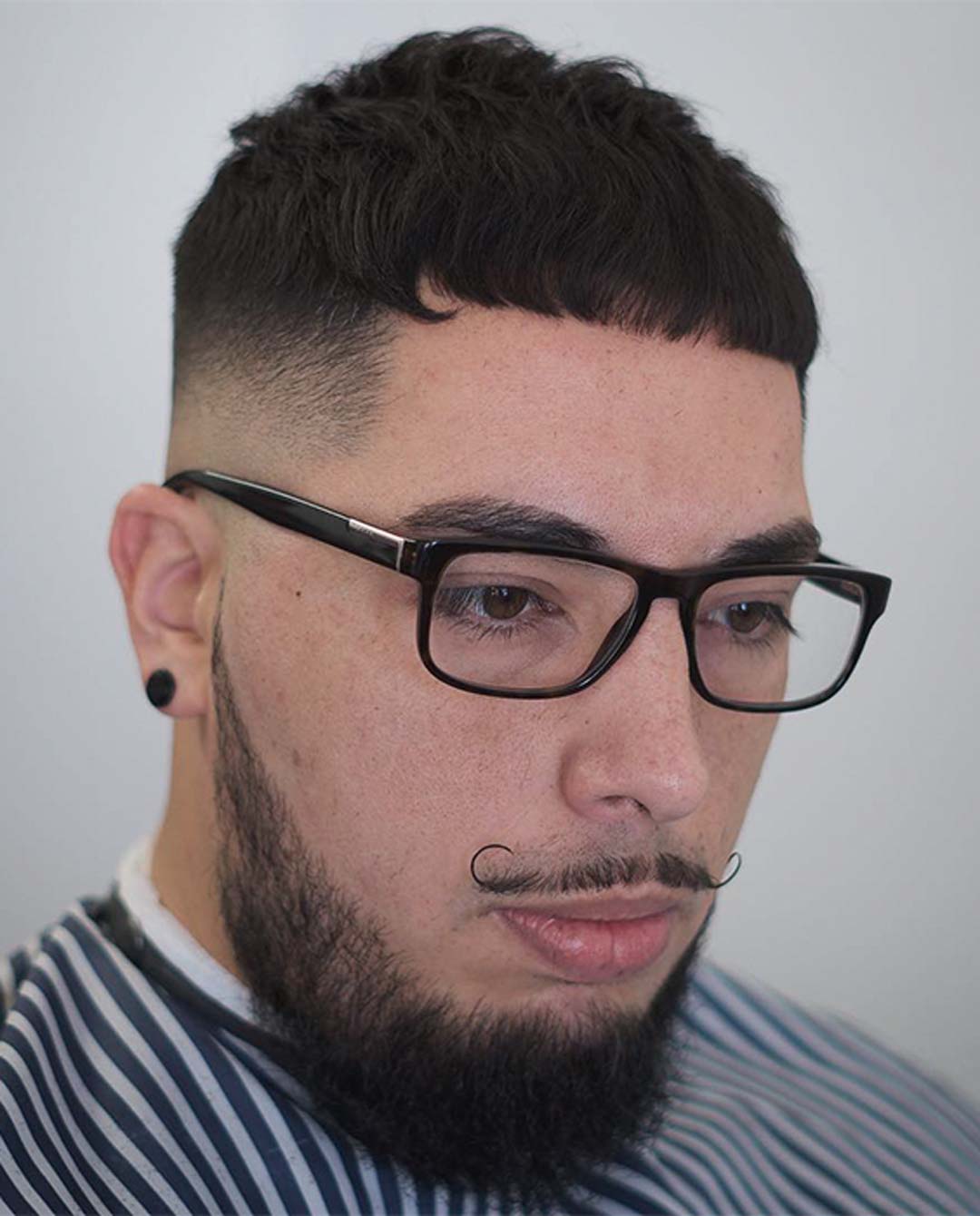 Full Fringe Style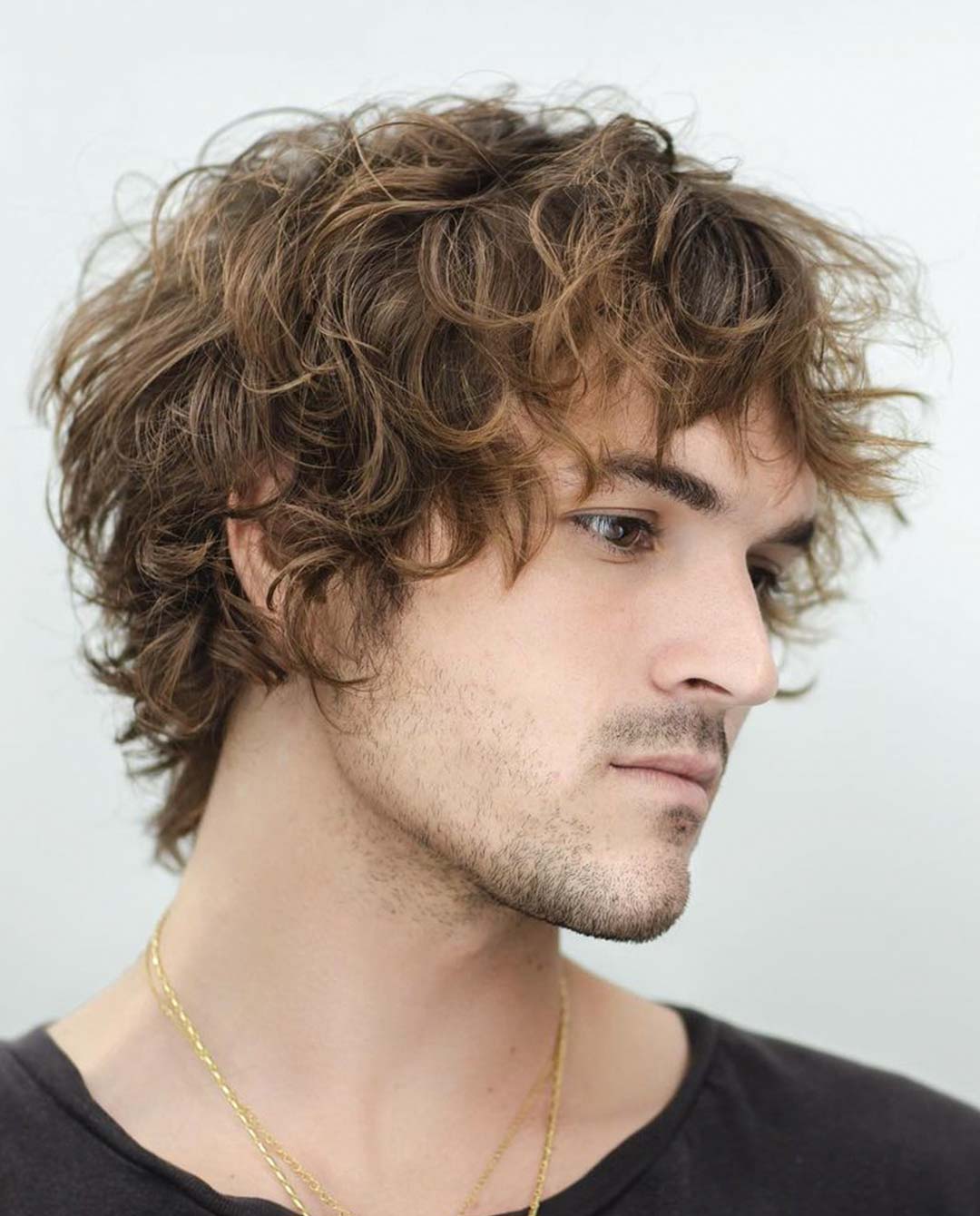 High and Tight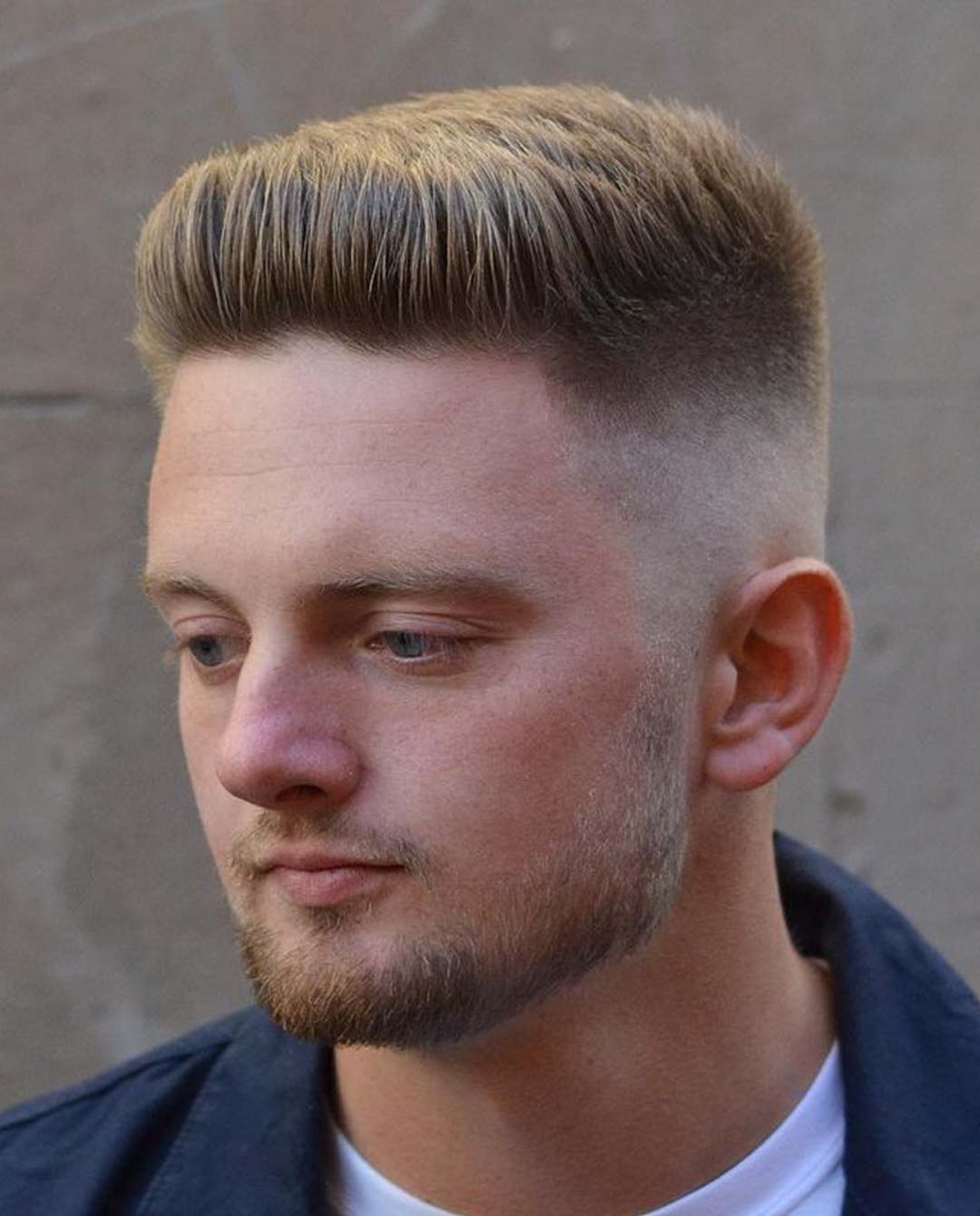 Long and Wet Hair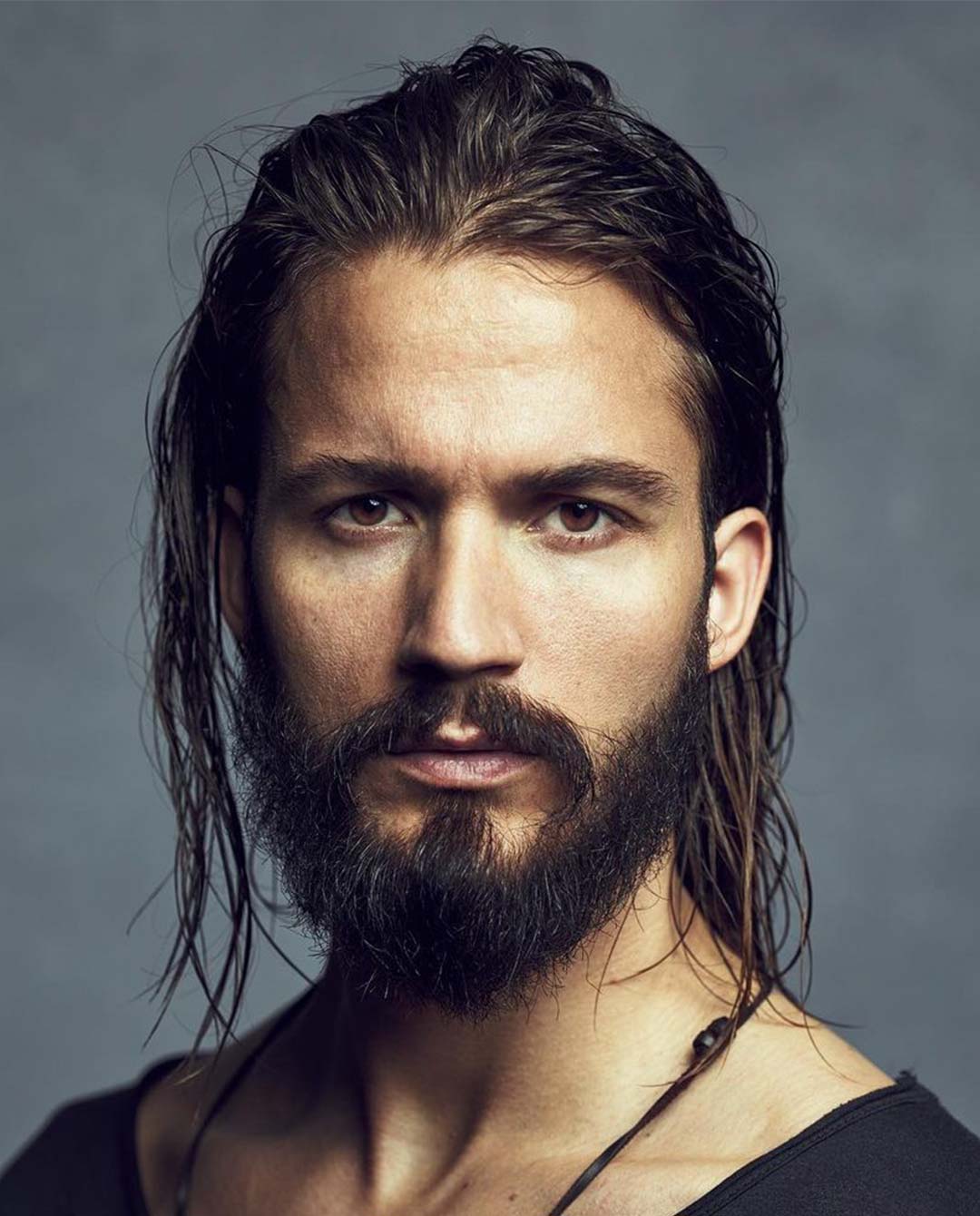 Korean Side Swept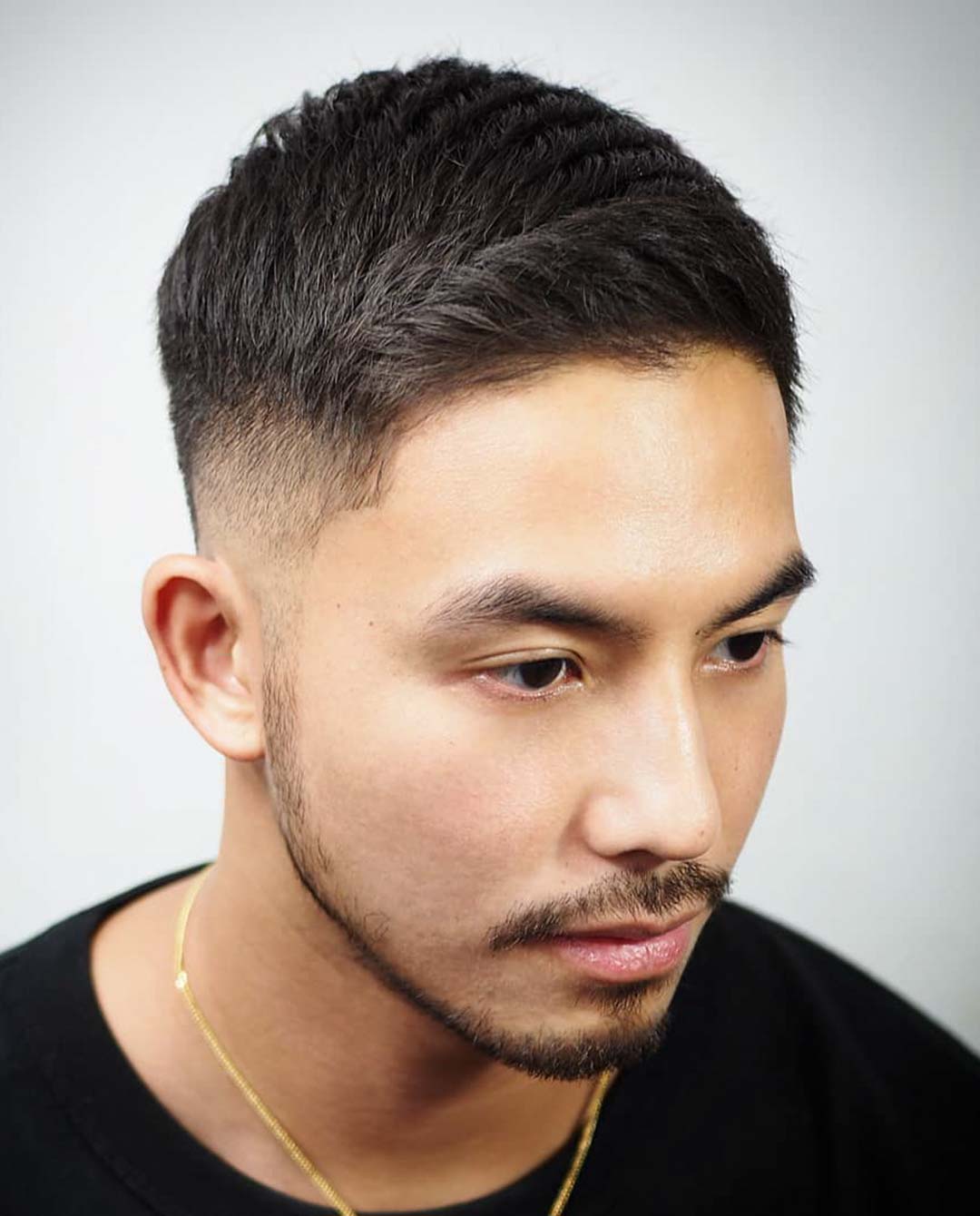 Mullet with Quiff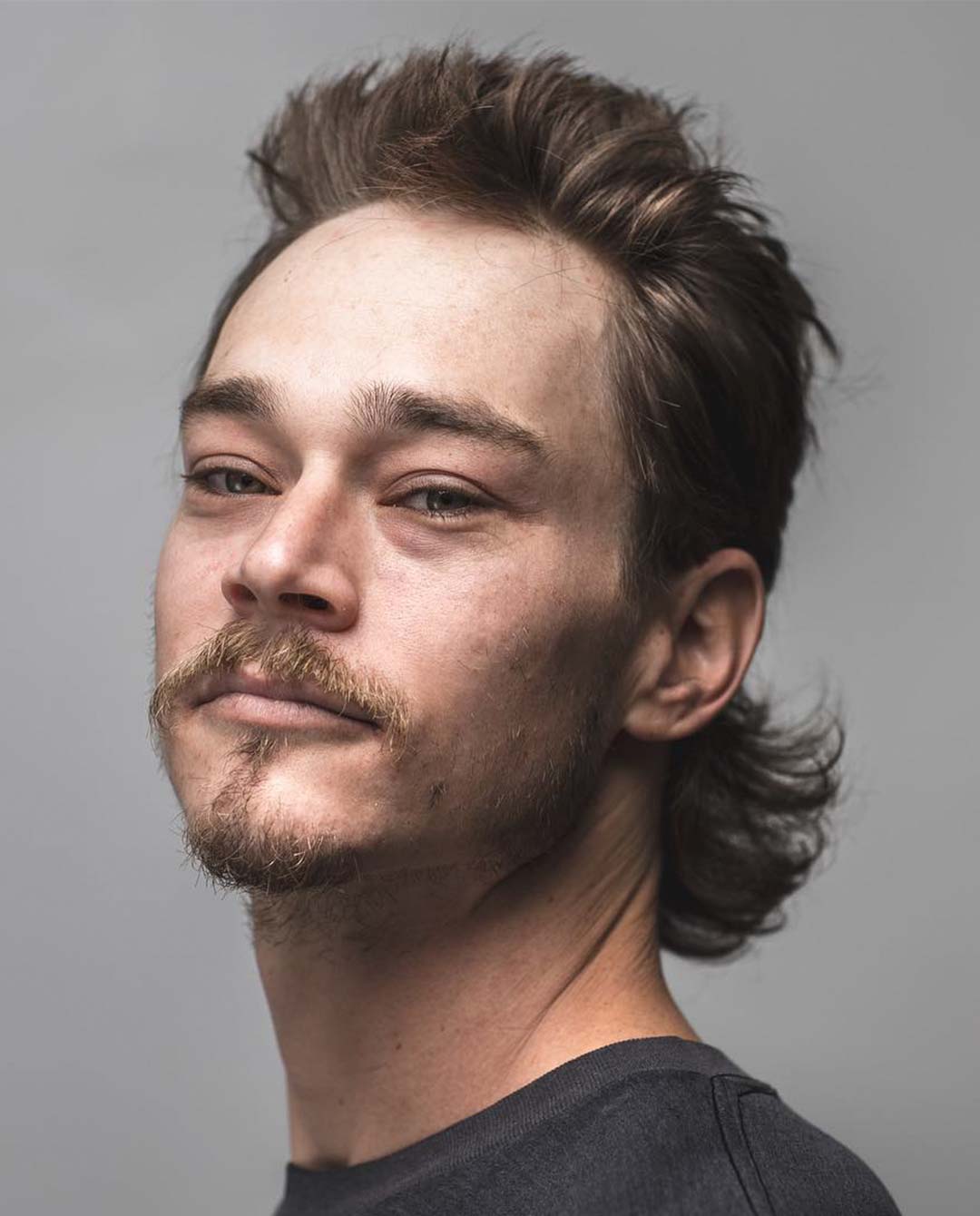 Widow's Peak Style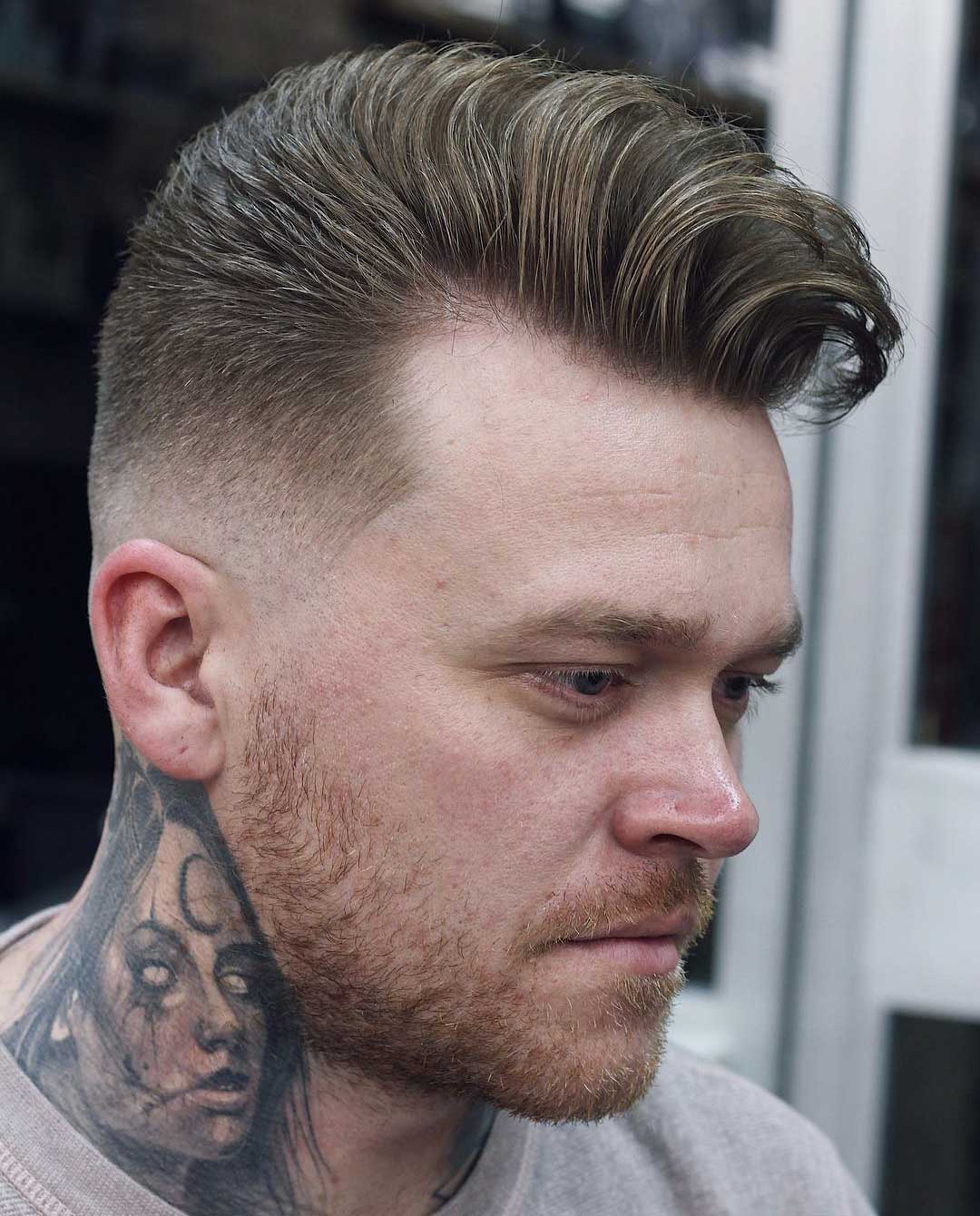 Layered Crop Style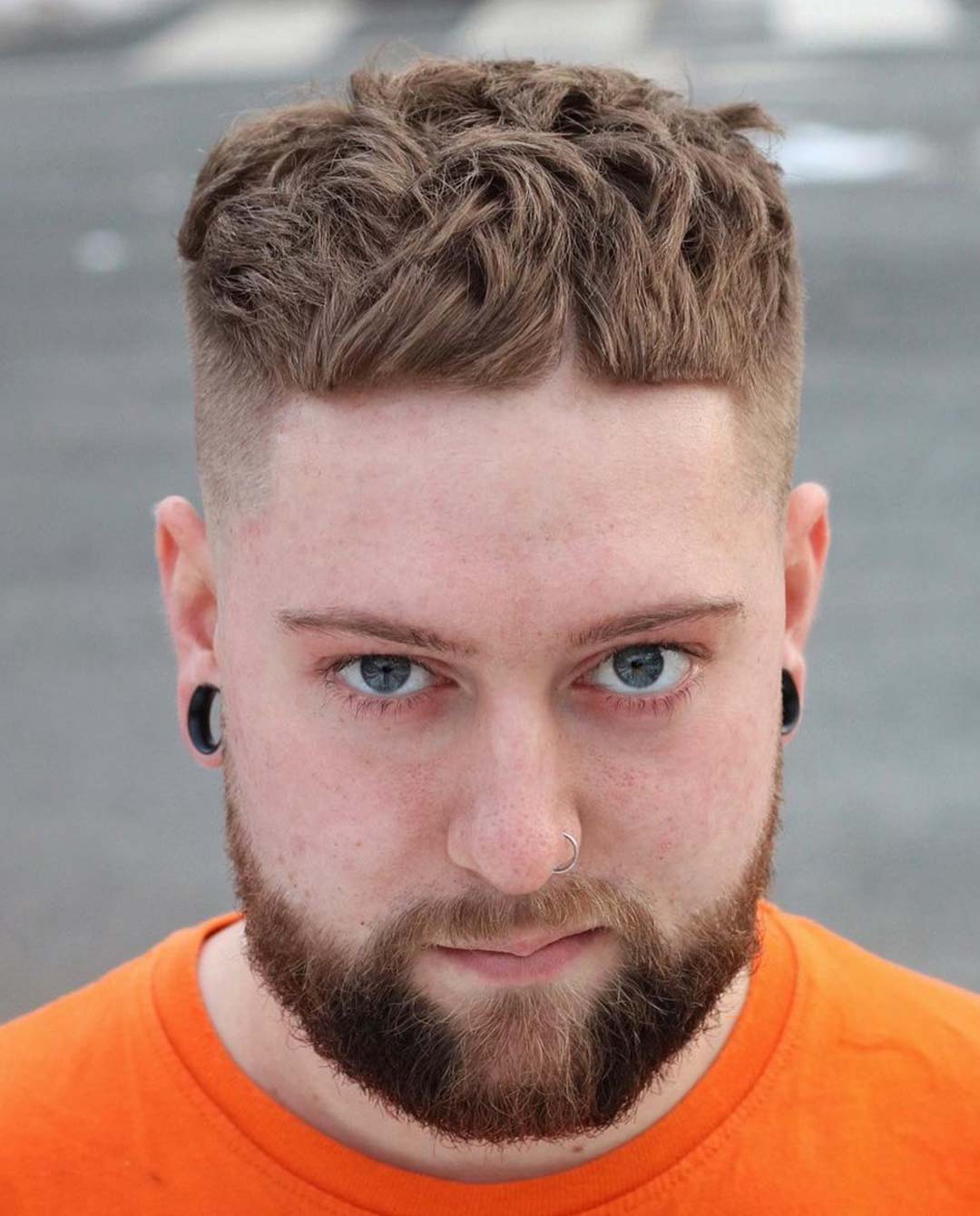 Long Side Swept Style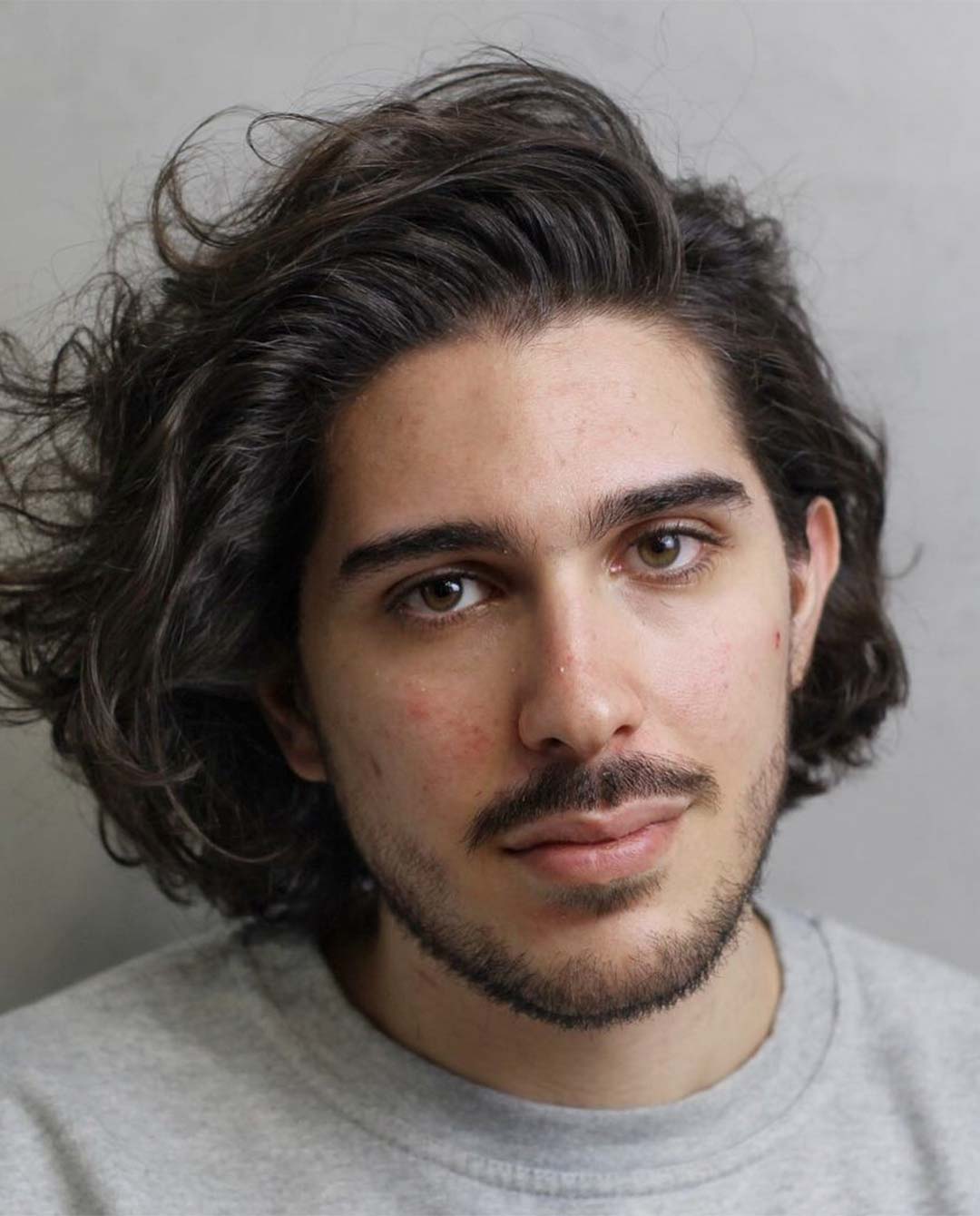 Crop Top Fade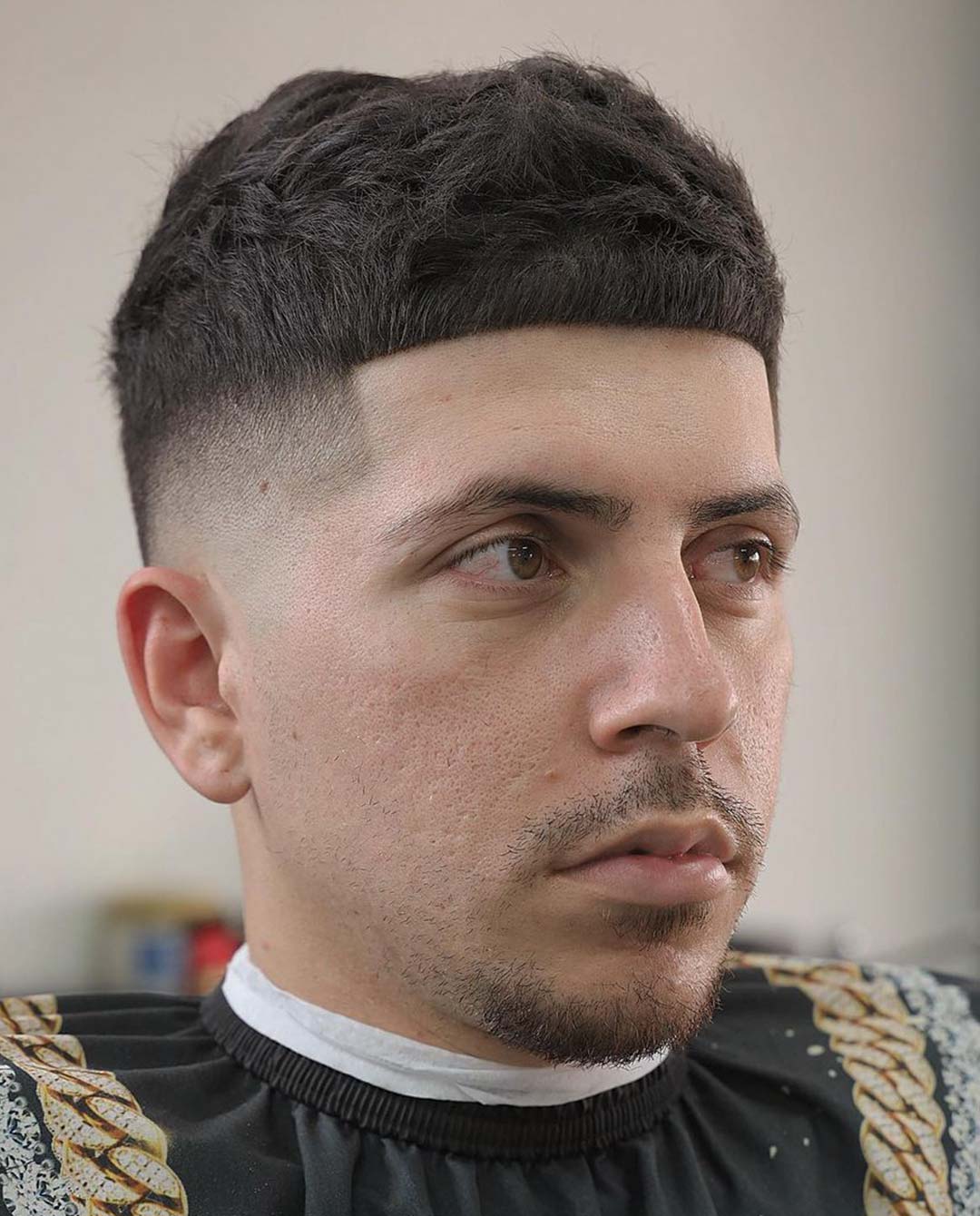 Long Wavy Hair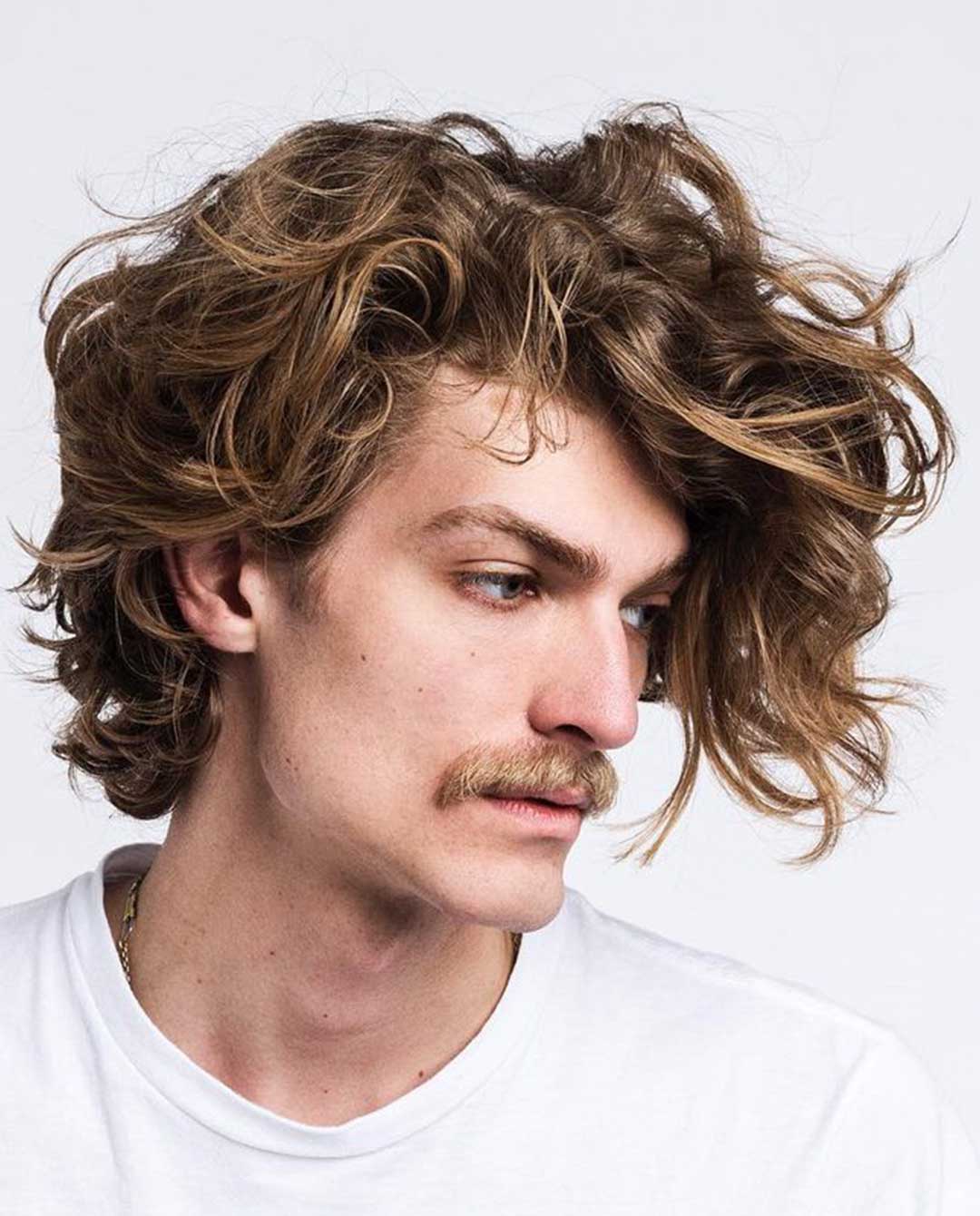 Modern Quiff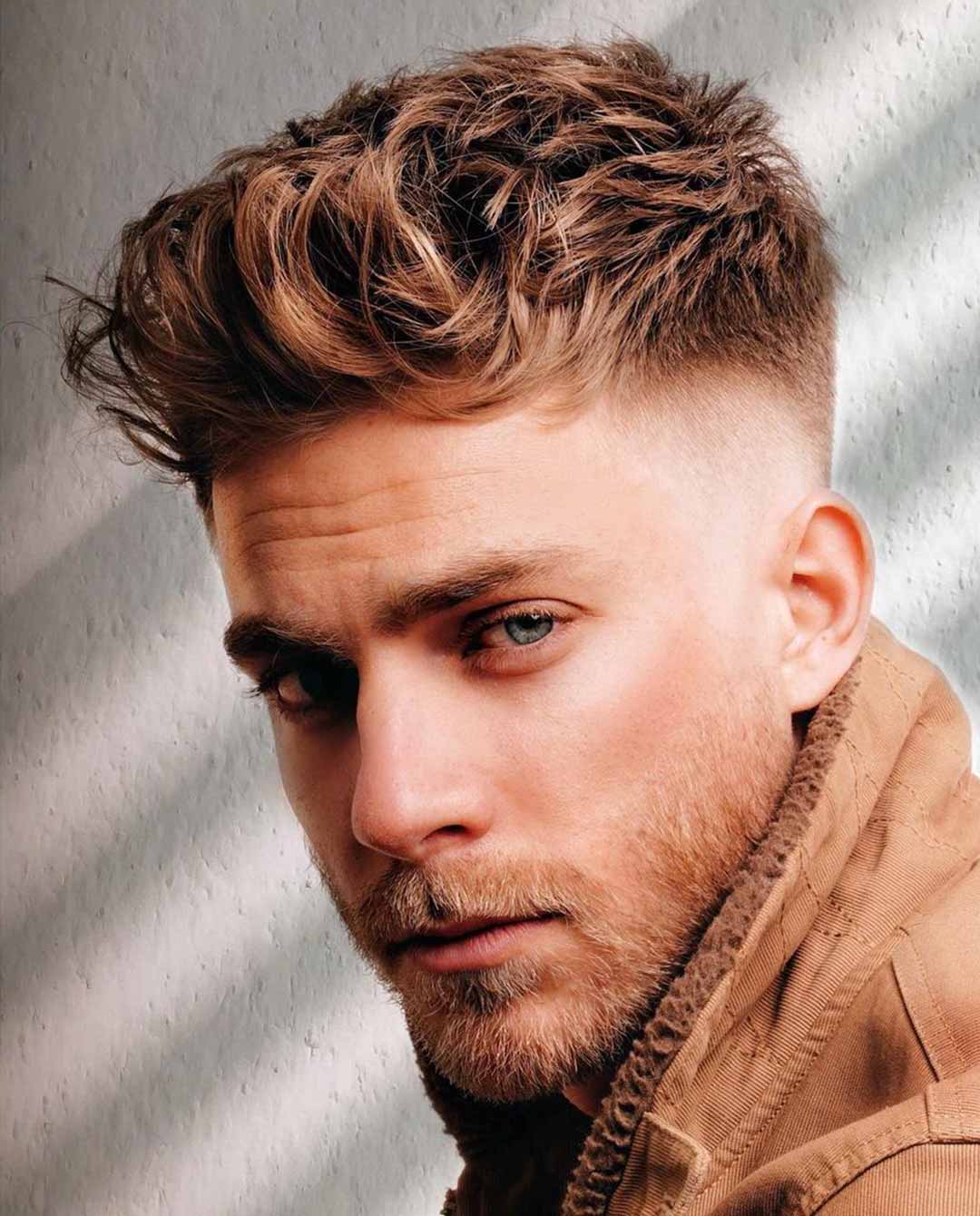 Slicked Back Haircut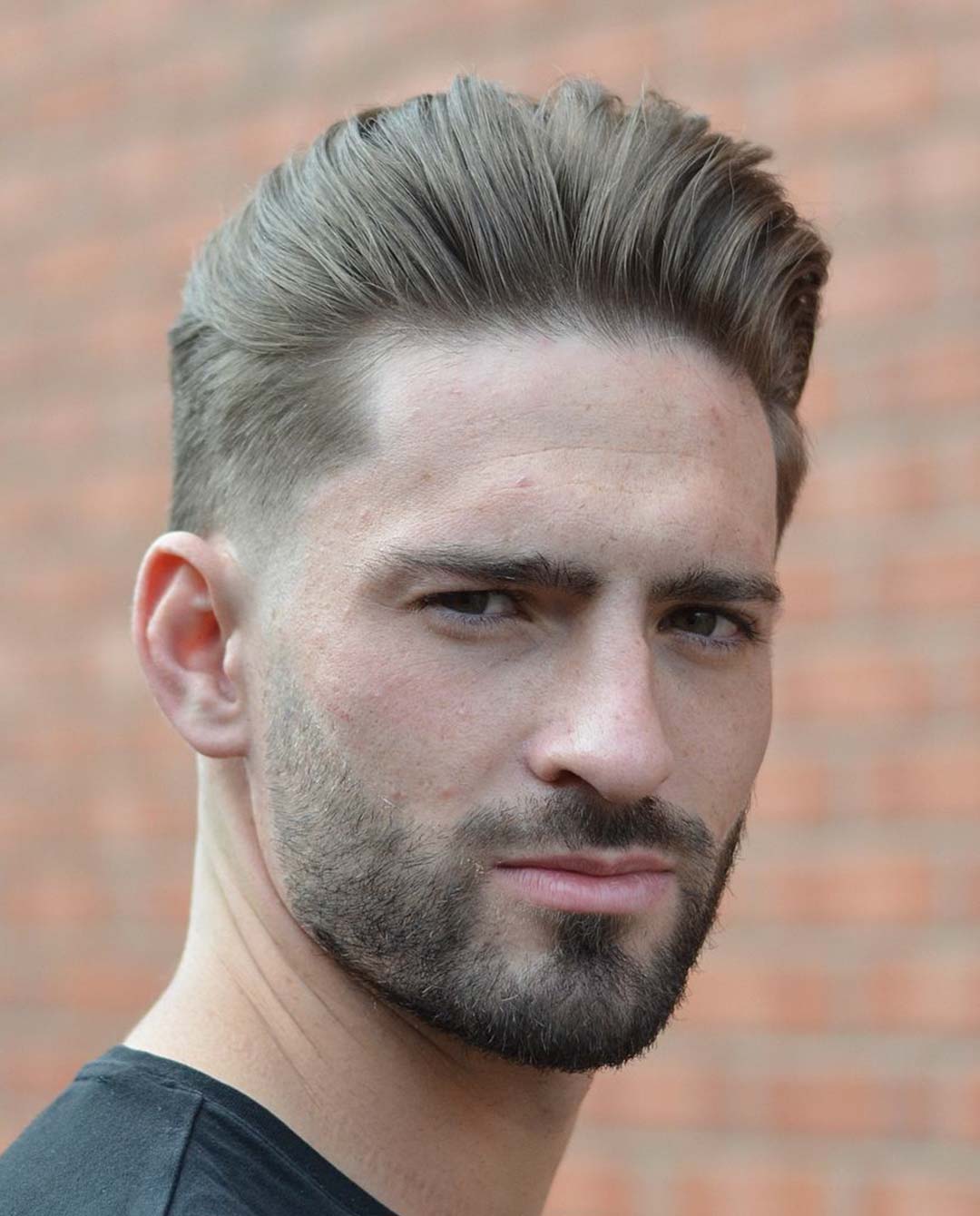 Parted and Wavy Hairstyle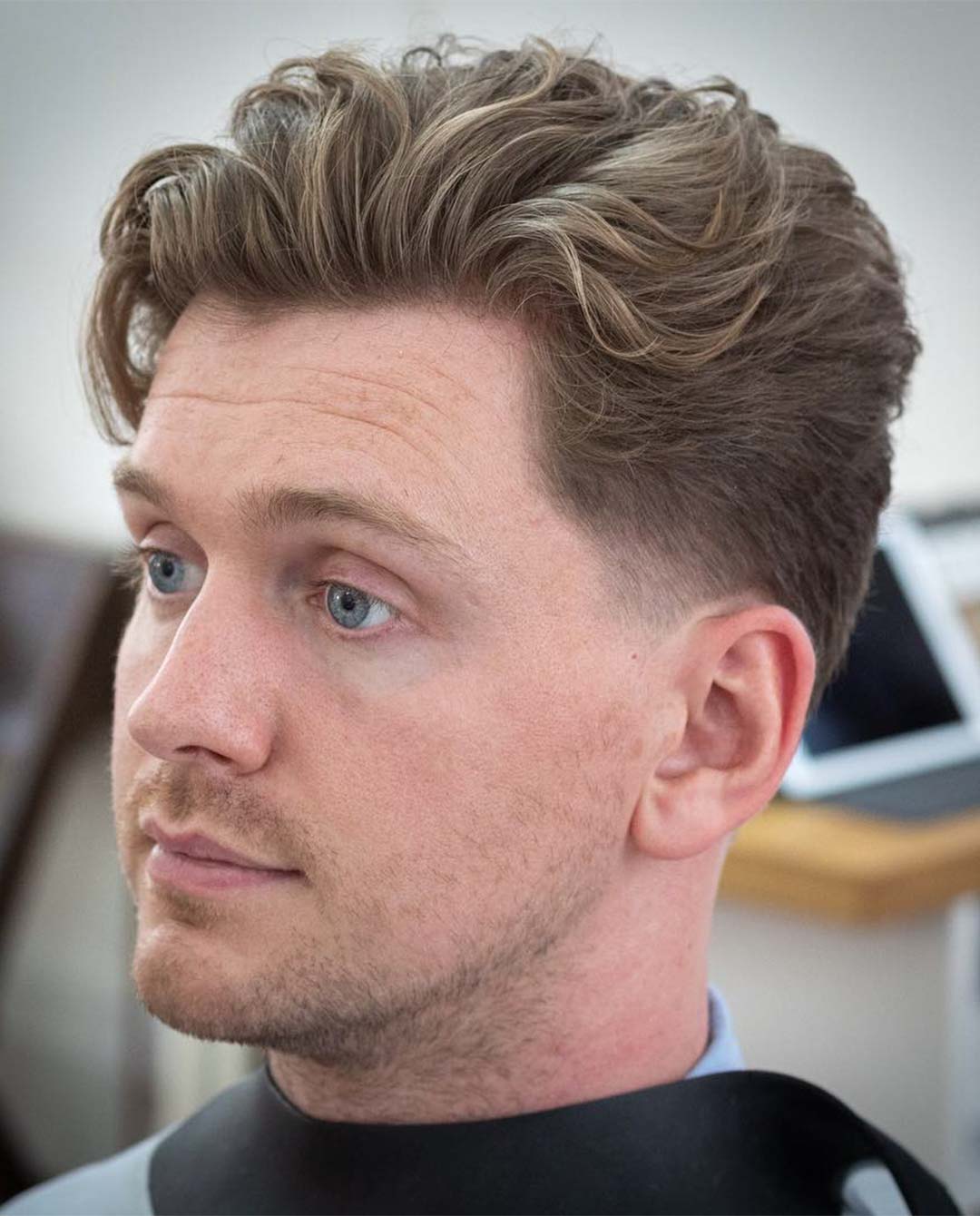 Short and Messy Quiff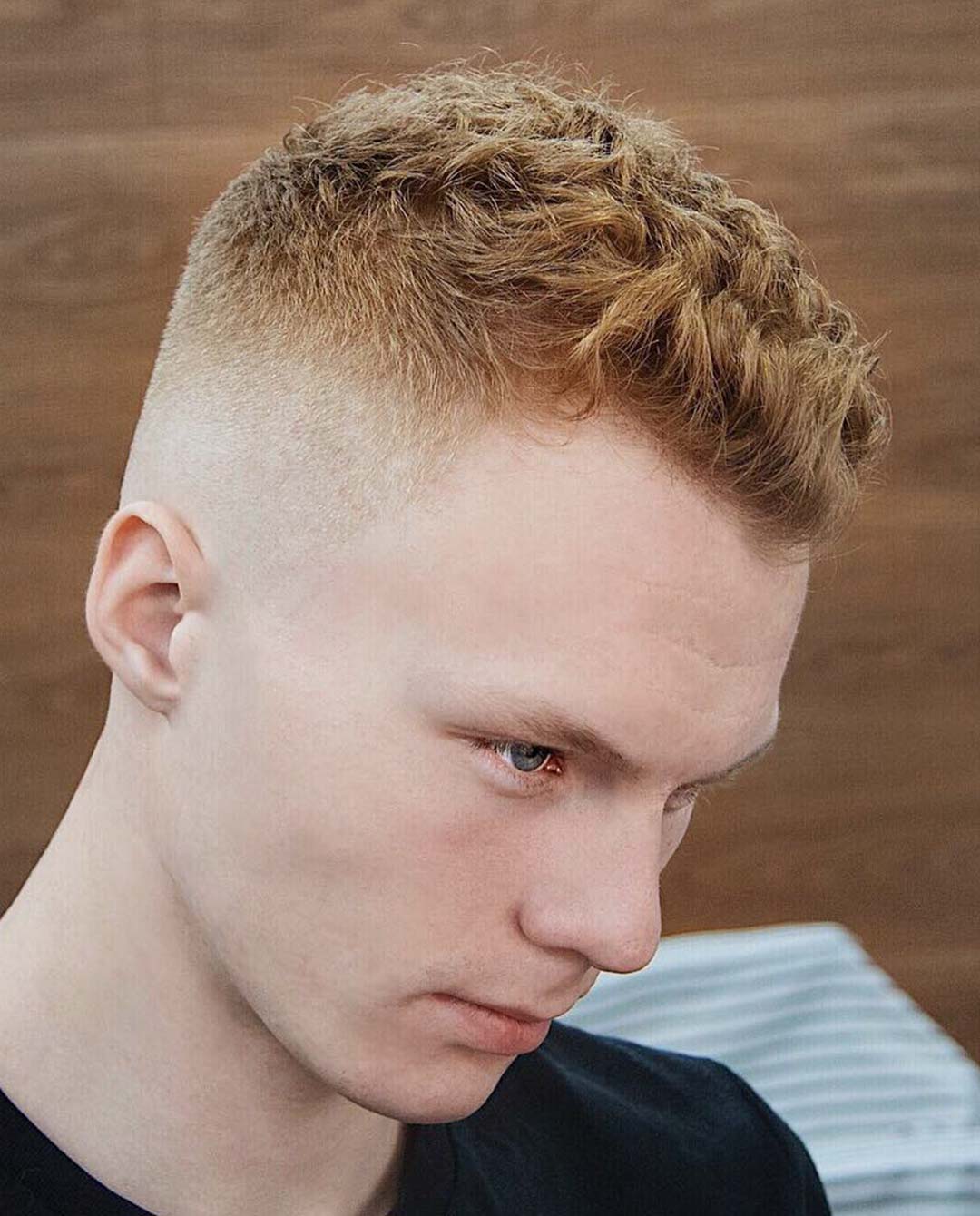 Pompadour with Taper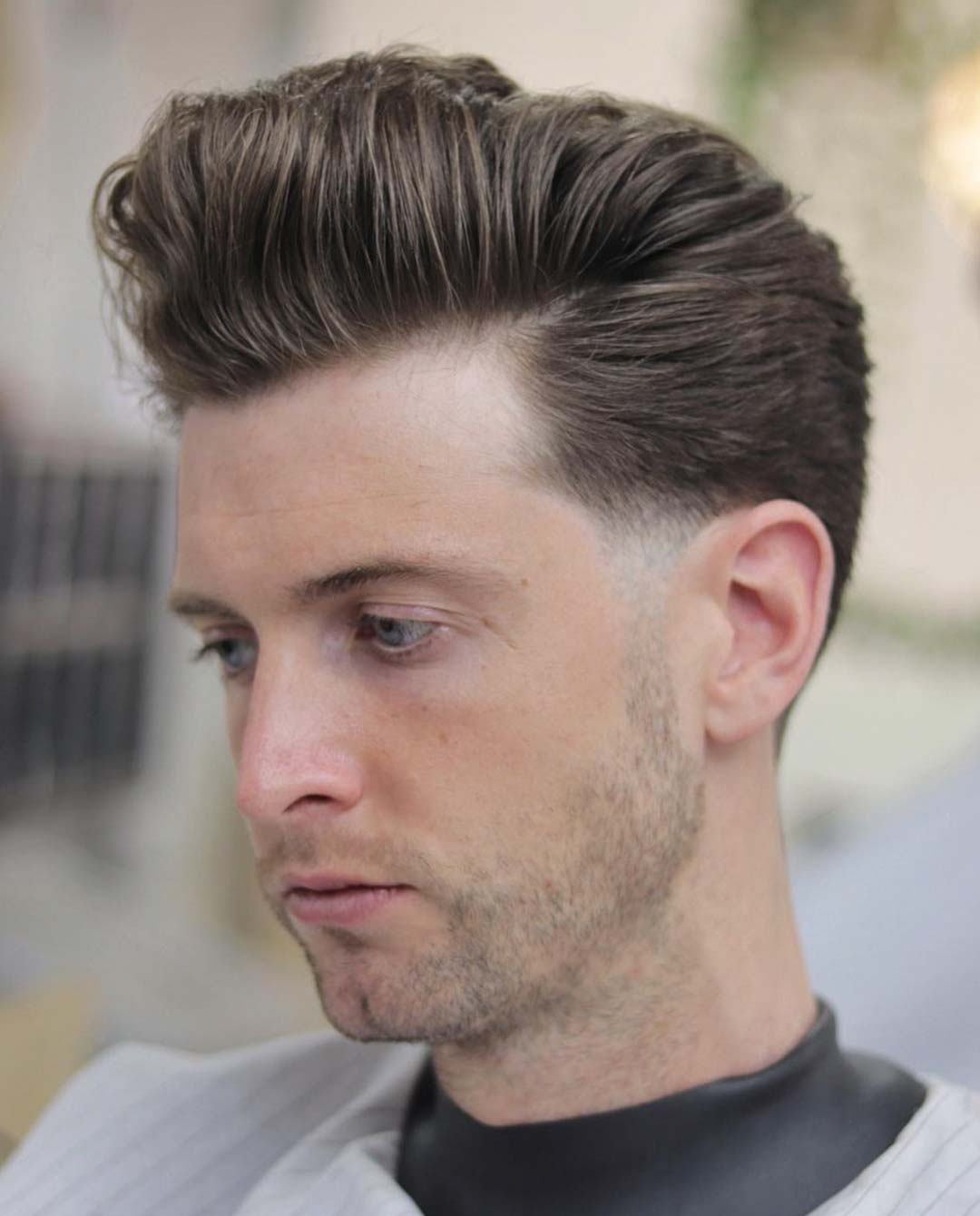 Textured Quiff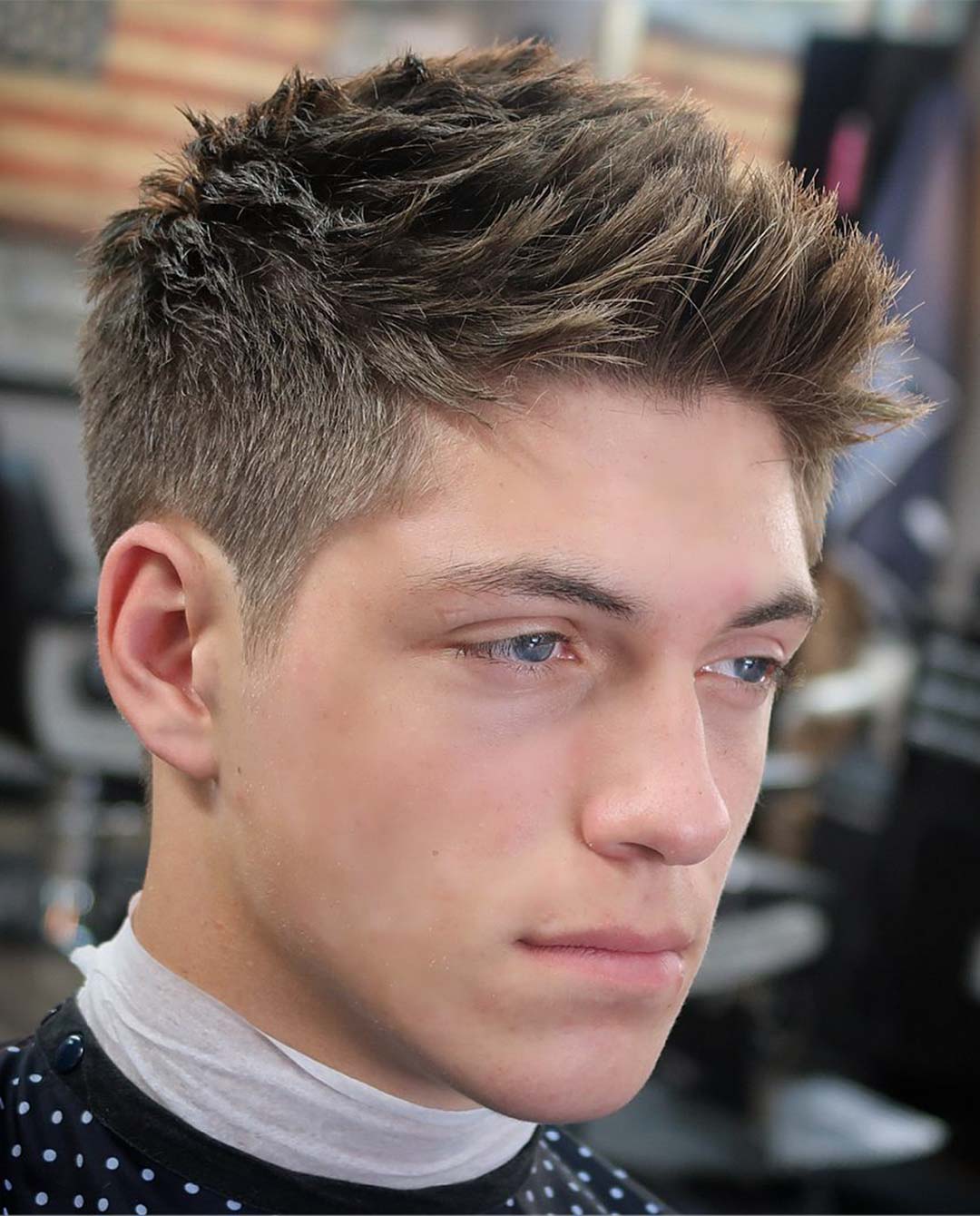 High and Tight with Hard Line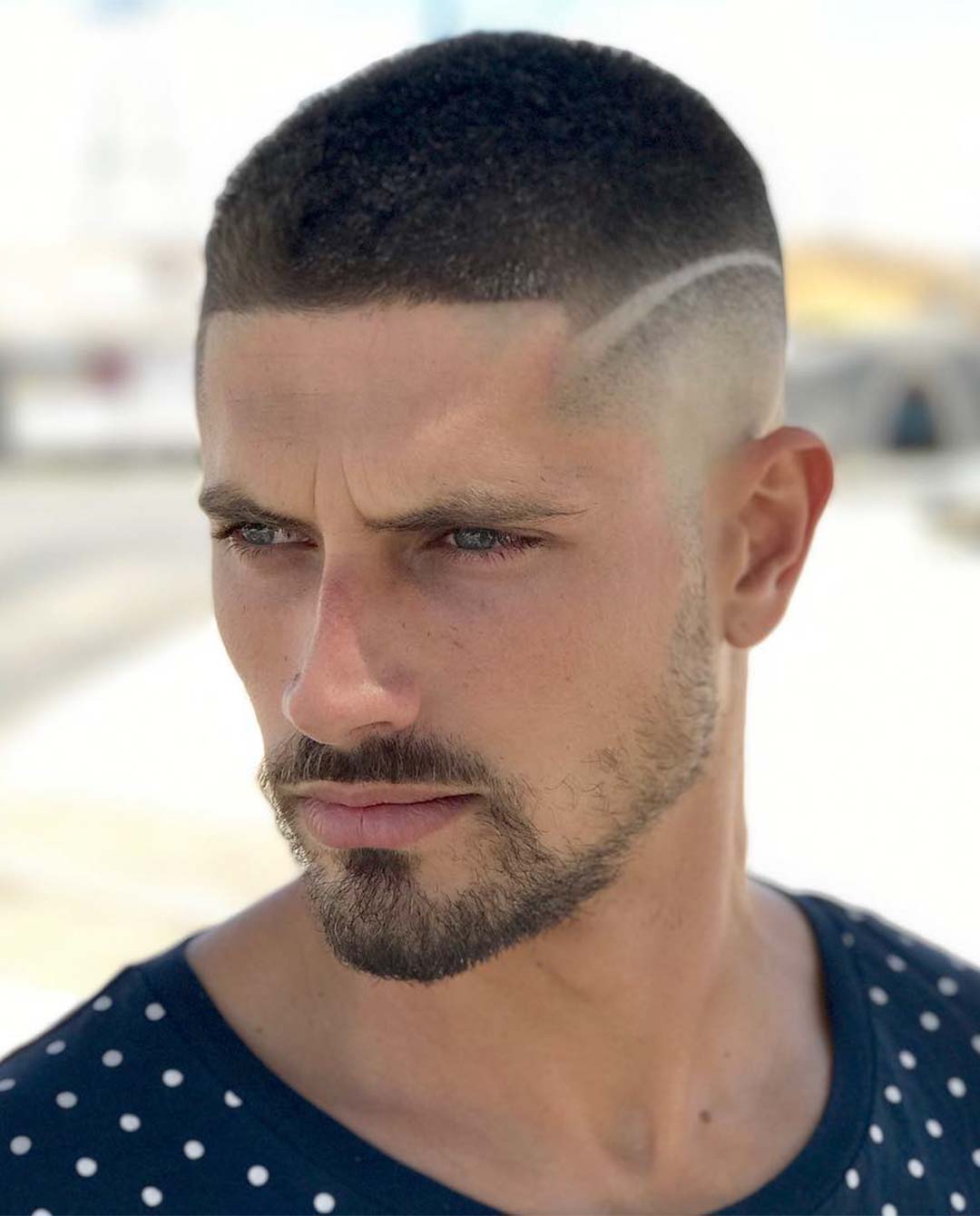 Short Cut with Design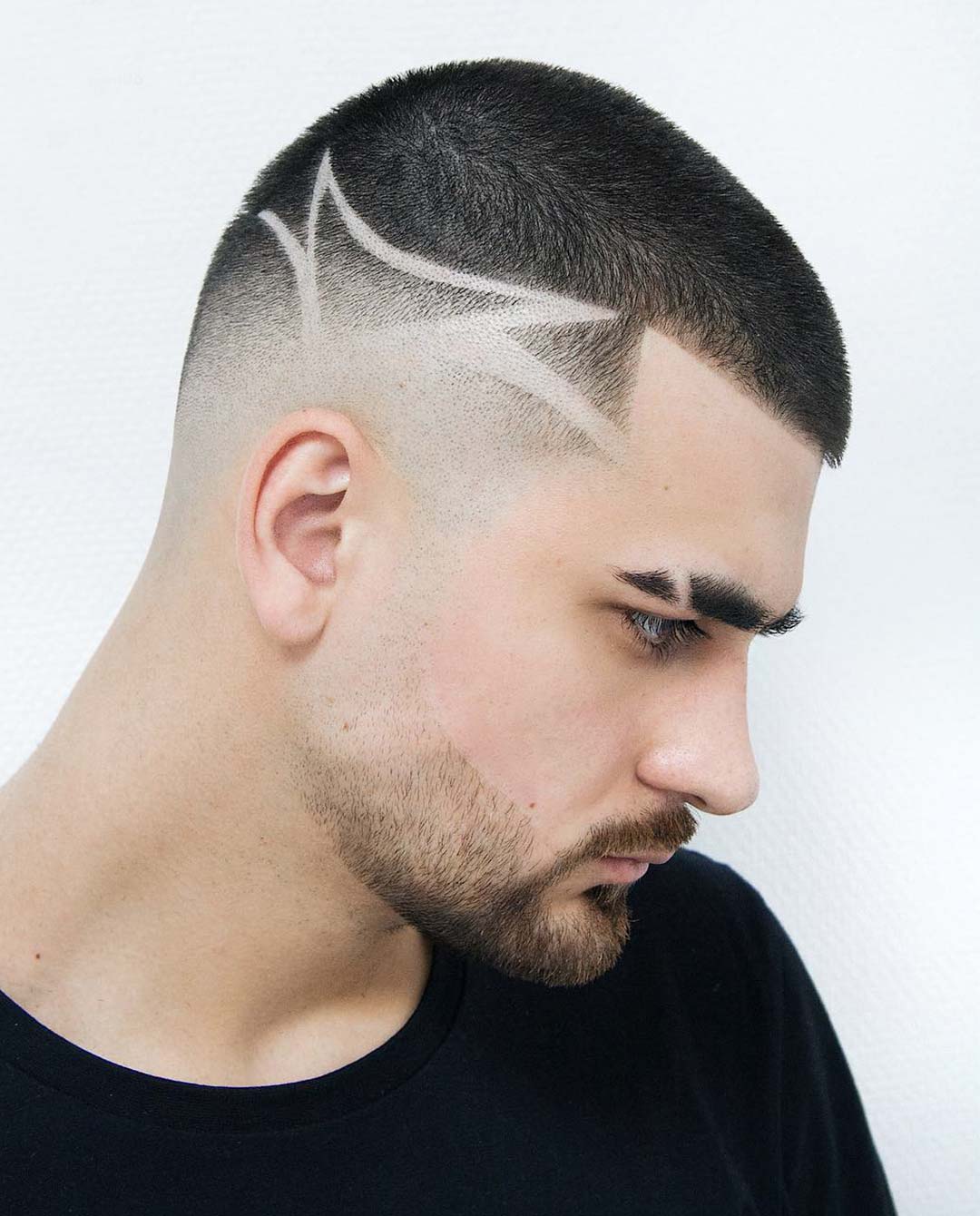 Short Sides Long Top Hairstyle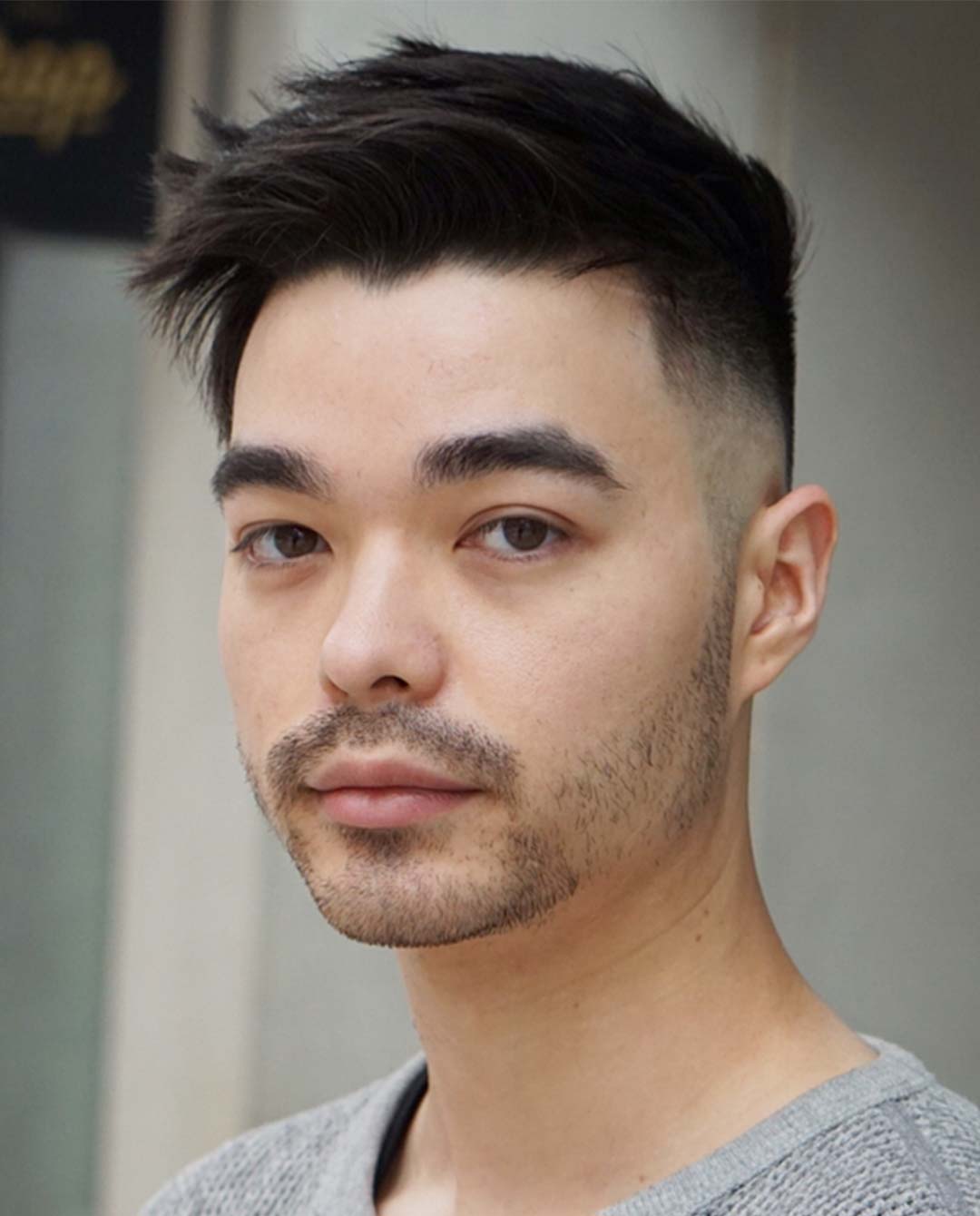 Quiff + High Fade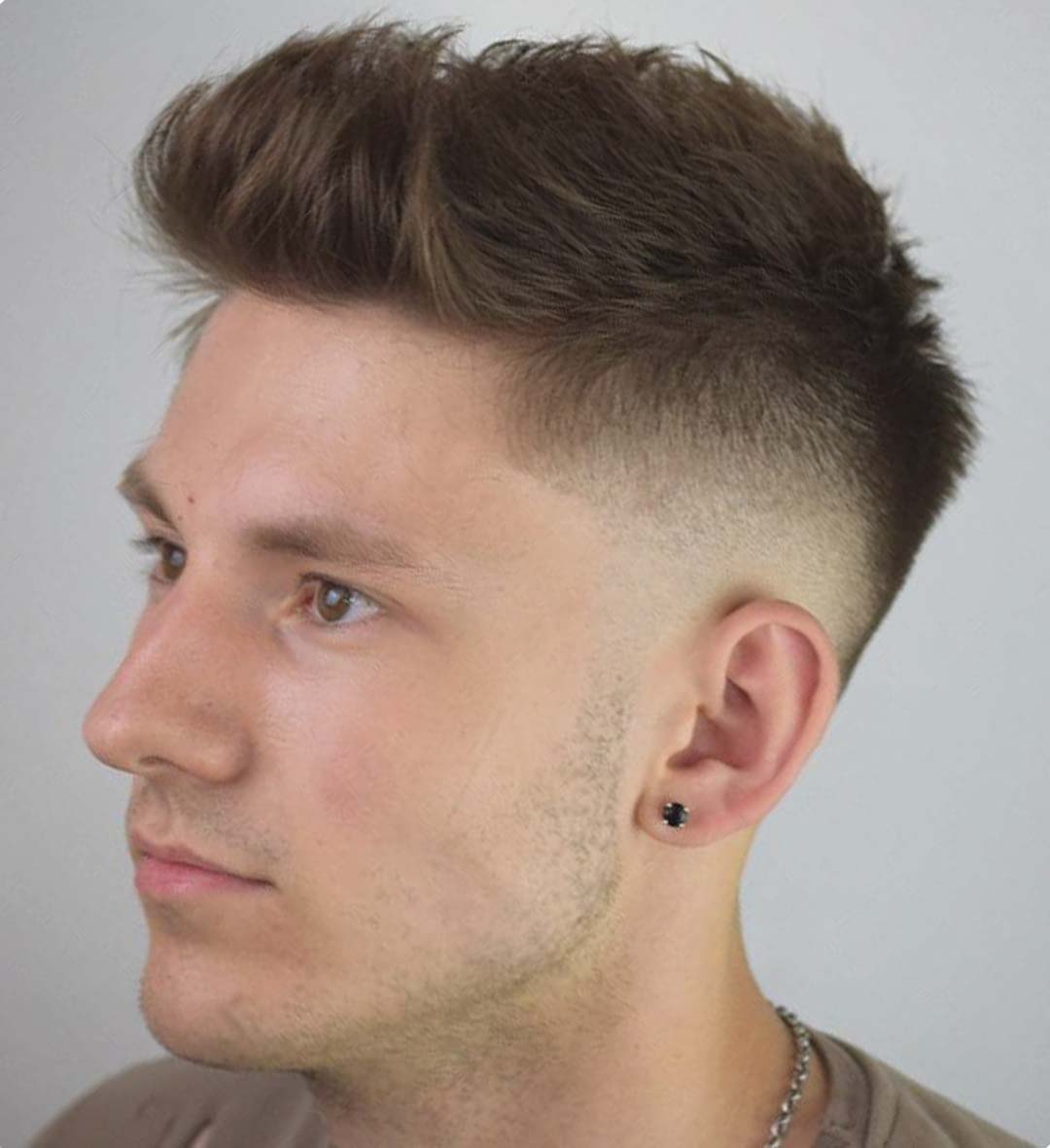 Swept Back Wavy Hair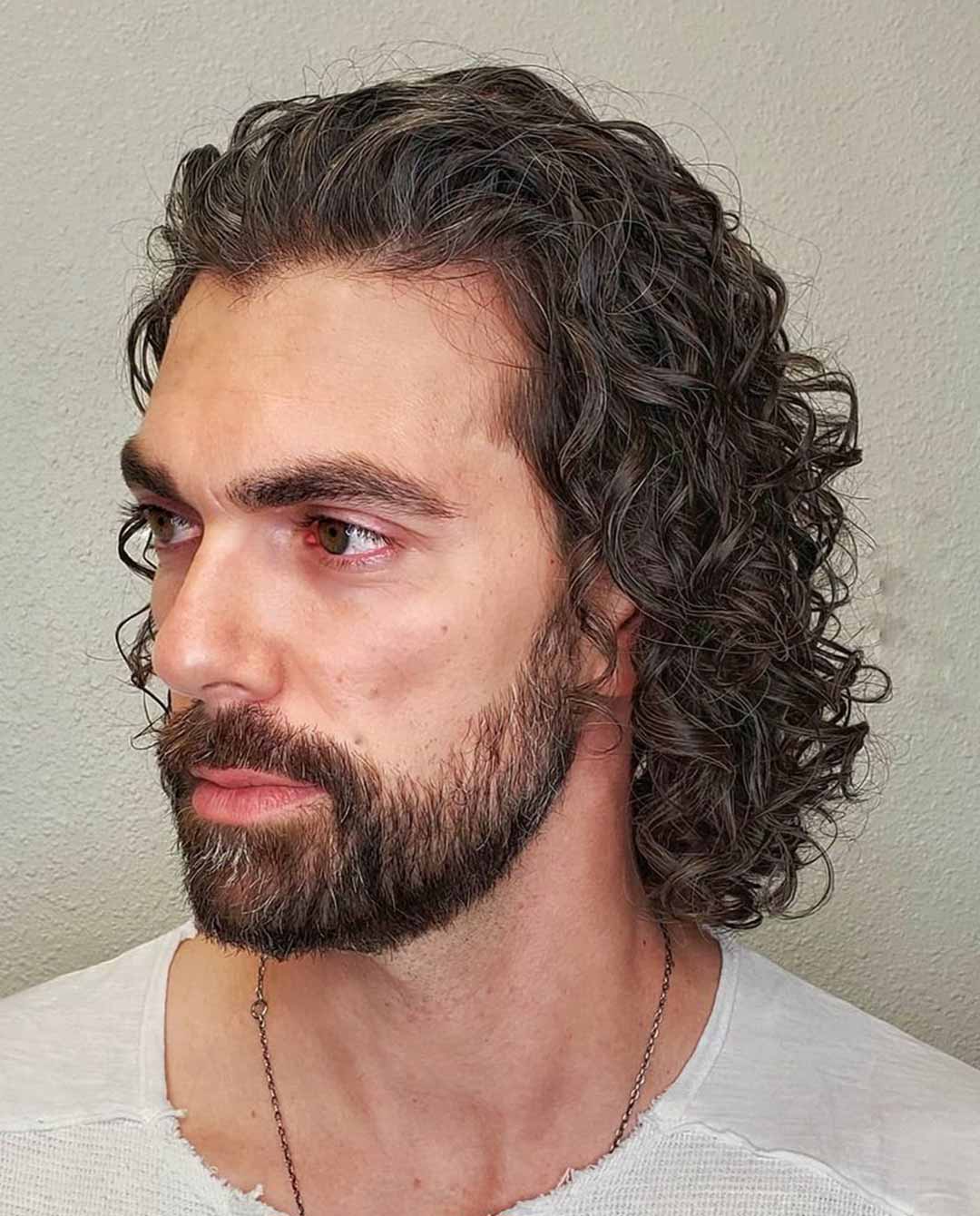 Quiff with Mid Fade