Are you tired of spending hours styling your hair every day? If so, it might be time to consider a buzz cut. It has been around for decades and has become a popular style choice for people of all genders and ages.
A buzz cut has its origins in the military, where it was used as a way to quickly and easily cut the hair of soldiers, making it easier for them to maintain their hair and keep it out of their faces while in combat. It was also used as a symbol of discipline and conformity within the military culture.
One of the biggest advantages of a buzz cut is that it is extremely low maintenance. No more spending hours blow-drying and styling your hair. Buzz cuts are also an affordable hairstyle option. They don't require frequent trips to the salon, making them a cost-effective choice. Whether you're looking to save time in the morning, stay cool in warm weather, or simply want to try something new, a buzz cut might be the perfect choice for you.
Buzz Cut with Skin Fade
If you are looking for a trendy, edgy haircut but want to maintain an appearance of being professional, I would recommend considering this buzz cut. The skin fade gives it a modern look while maintaining its manageable size. And because the length is short on top, this hairstyle can be worn without any styling products necessary.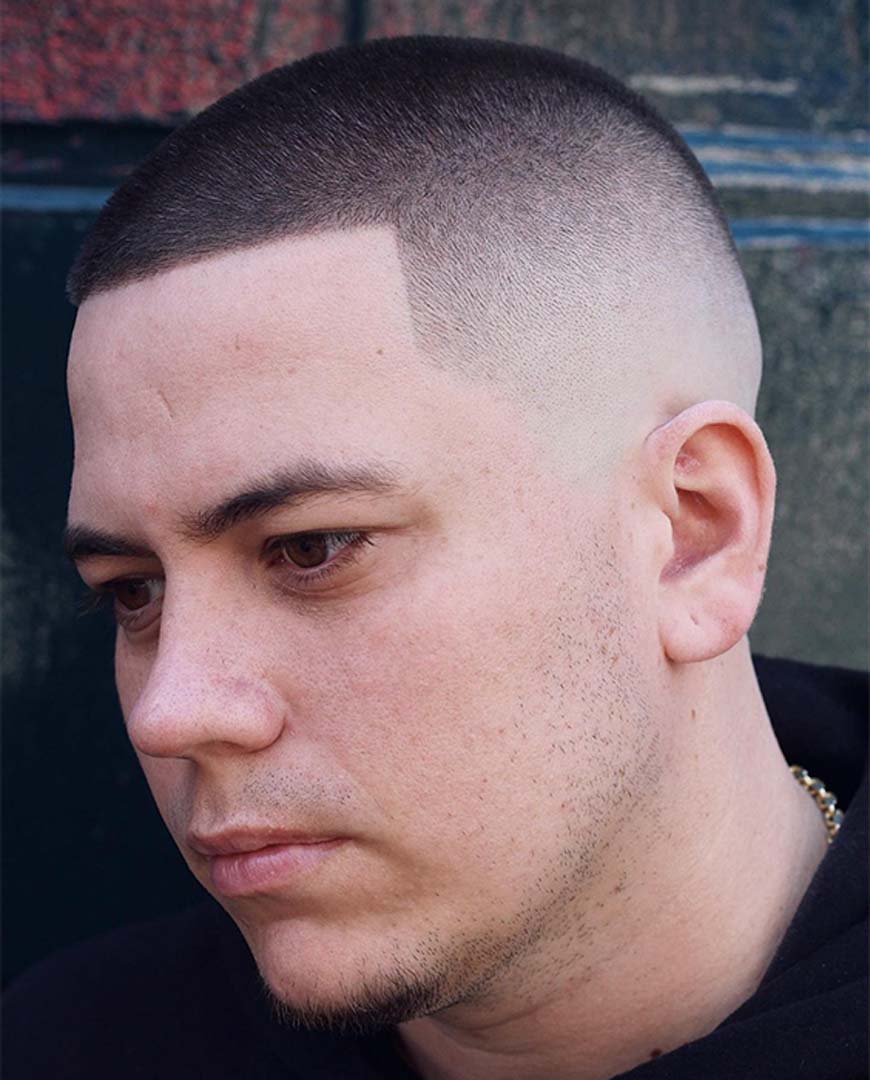 Jarhead Buzz Cut
The "jarhead" haircut is a military-style hairstyle. The basic look of a "jarhead" haircut is short-length hair on the top, with hair on the sides that is lightly shaved and fades slightly towards the top, and often a beard.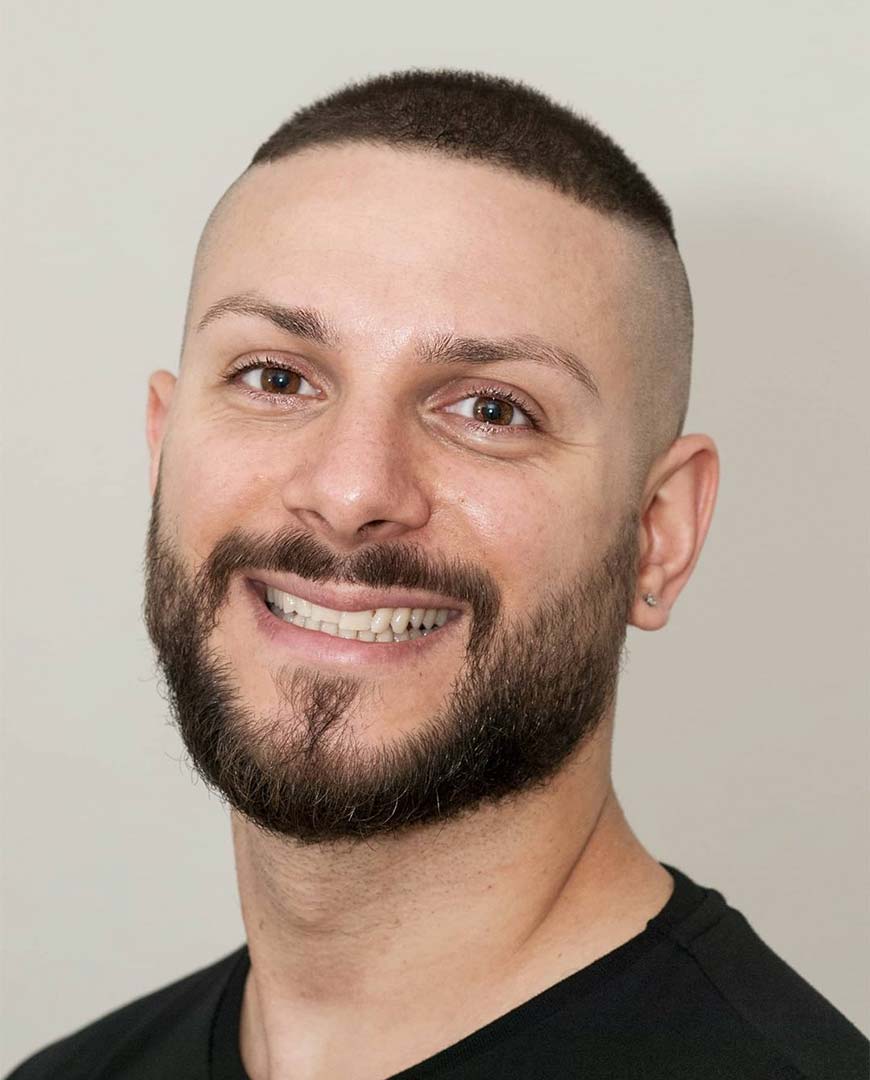 Receding Hairline
When you have thin hair, it is important to make your strands appear thicker and fuller. This can be achieved by cutting the top off a mid-fade, which will blend thinner areas with neighboring healthier sections.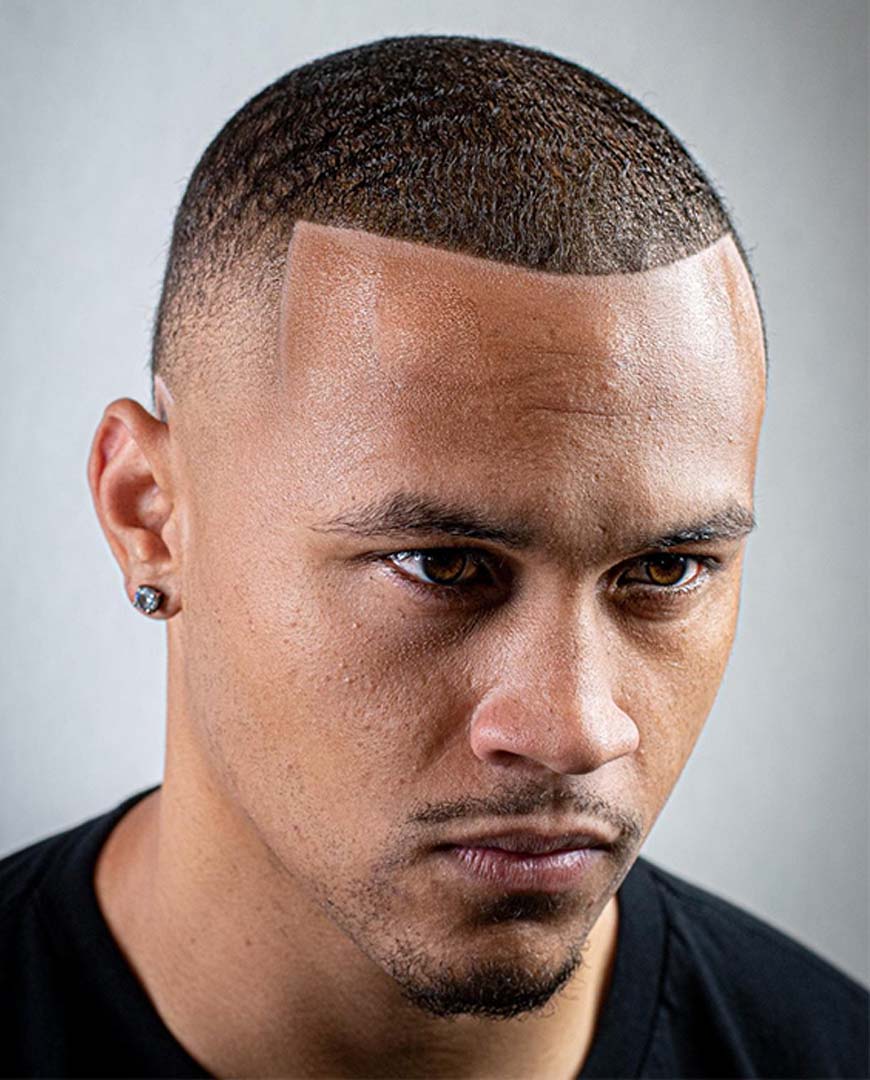 Grown Out Buzz Cut
Grow your hair just a bit longer and you can play around with texture and volume to find the right balance between precision and messiness. This grown-out buzz cut provides more room to experiment with hairstyle options.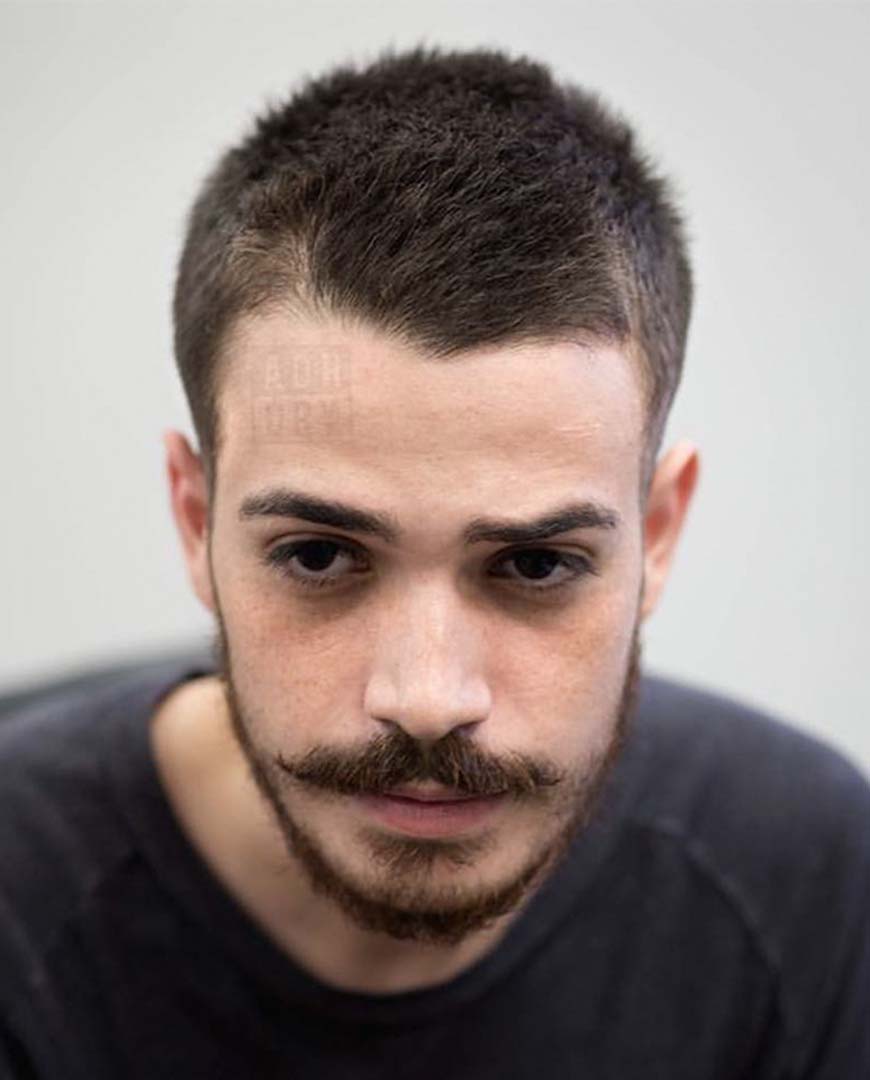 Dyed Buzz Cut
This blonde hair has a little bit of darkness to it, which gives it gray-silver undertones. This color can be blended with dark roots to make them look more natural.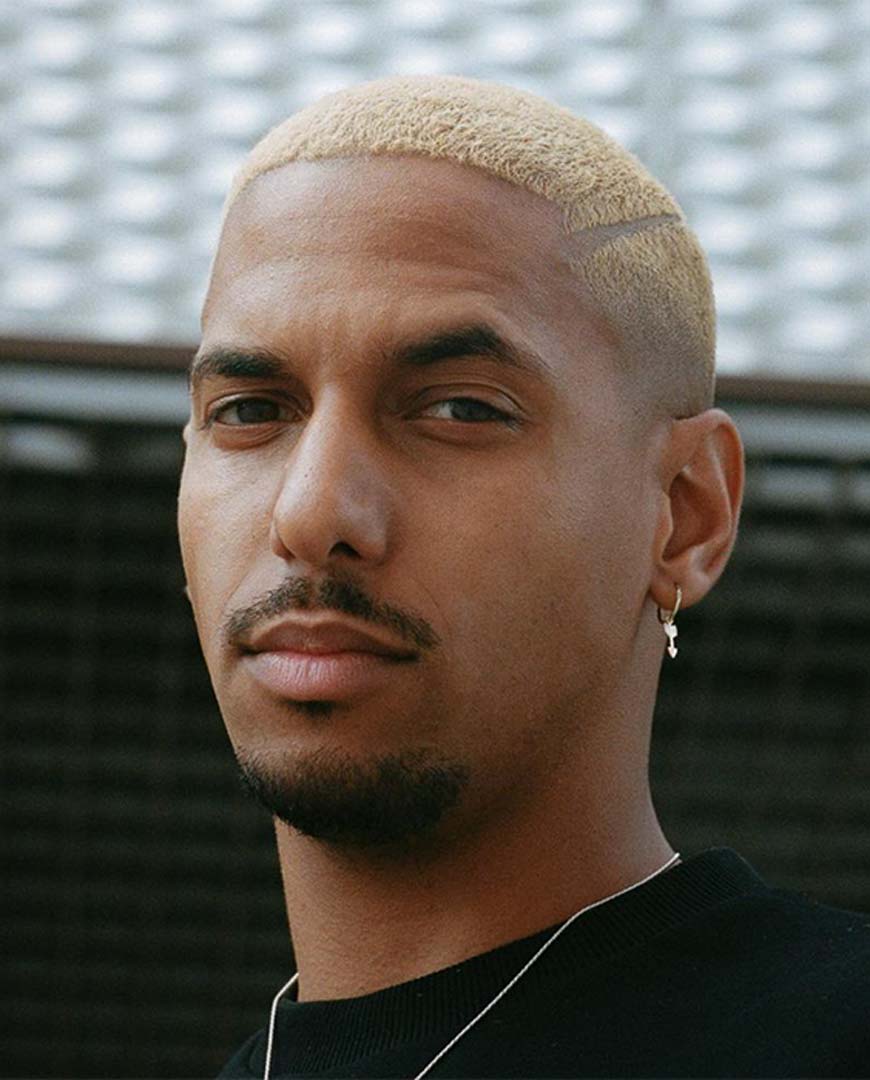 Buzz Cut with Low Fade
While the buzz cut is a practical style that can be easily styled, it's not always exciting. So if you want to add flair to your short haircut, consider going for a low fade. Choosing a low fade also means that you'll reveal just the right amount of skin to appear sleek and stylish instead of balding out. One of the most important things to consider when choosing a low-fade haircut is how much hair you will have removed from the bottom. You can trim your hair close to your neck, or experiment with varying the length at the top to find what works best for you.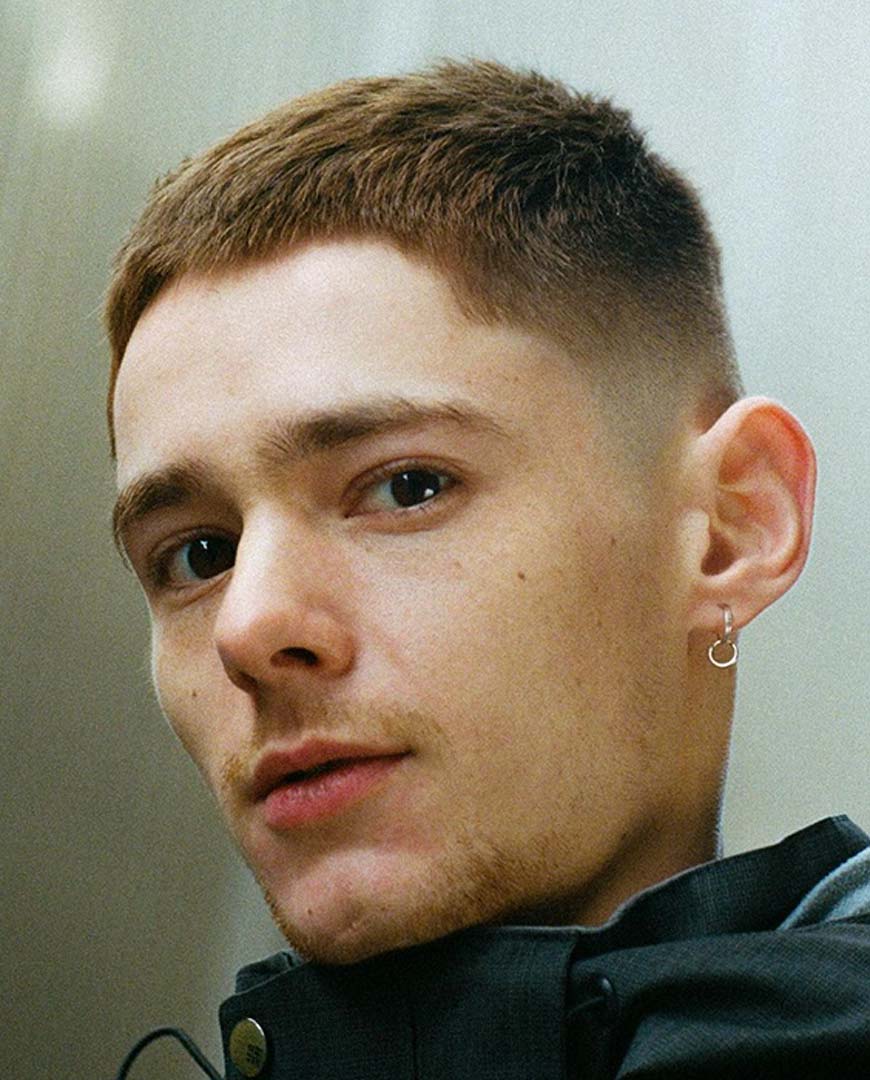 Military Buzz Cut
When you Combine two of the most popular hairstyles for men, what do you get? A stylish look that emphasizes your facial features and is easy to take care of. This military haircut is easily identifiable and can be styled in any salon or barbershop.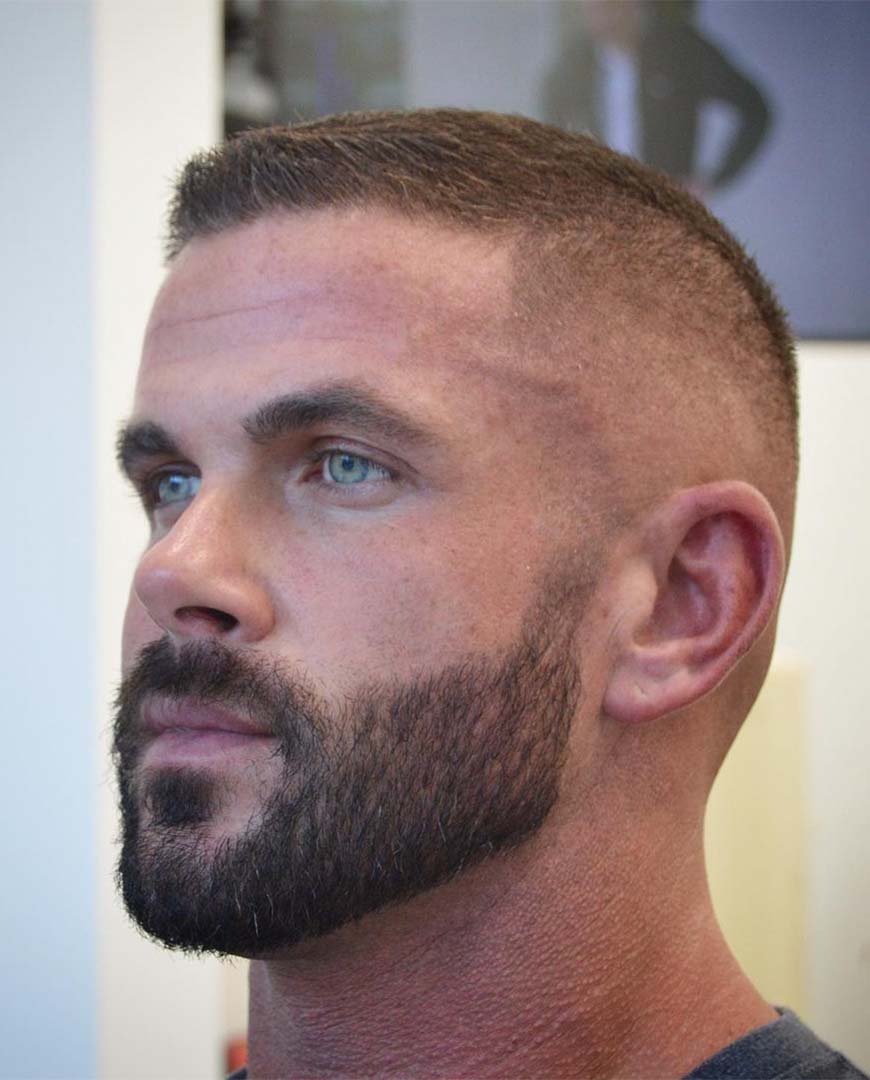 Disconnected Buzz Cut
This fade style retains all the classic features of this fashion trend while remaining easy to wear and shaved line gives this haircut interesting look.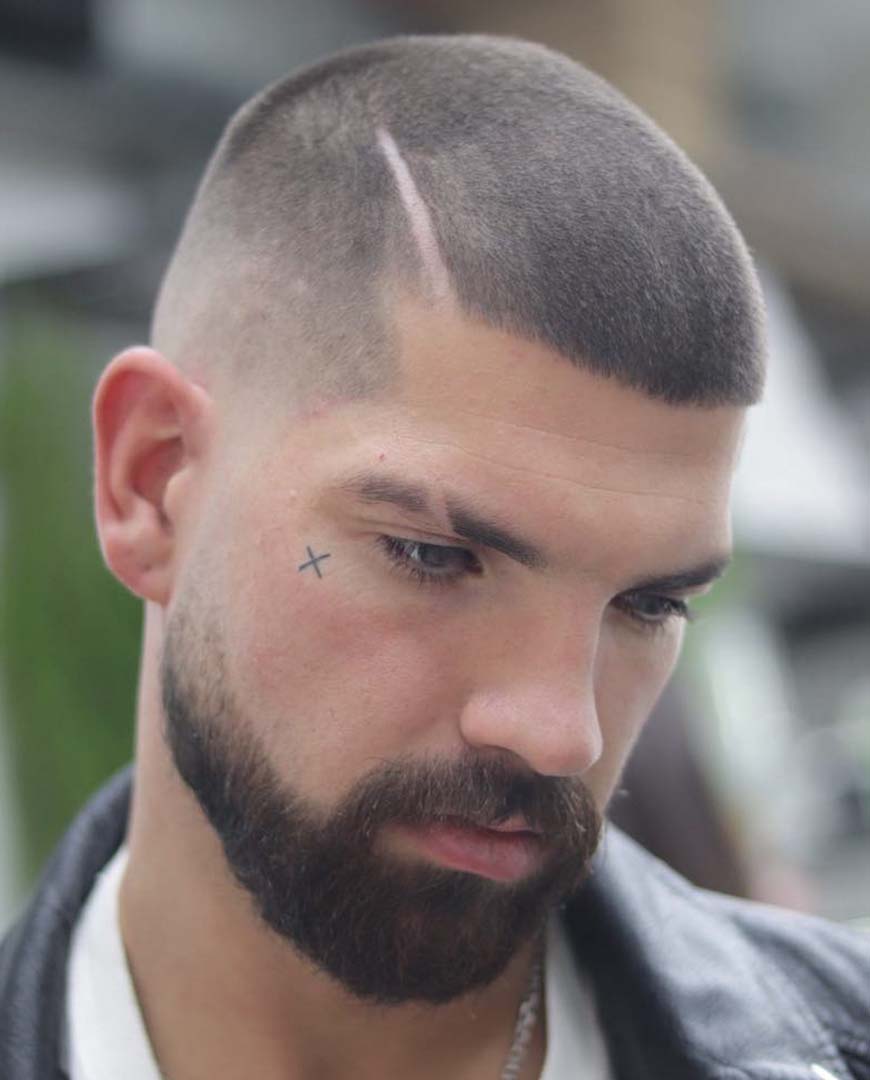 Short Crop and Hard Part
This style of short hair features a high fade and a hard part. This haircut may only require occasional redrawing, while others might need some type of periodic maintenance to hold the shape. The sharp lines around the temples add a level of detail and sophistication to the appearance.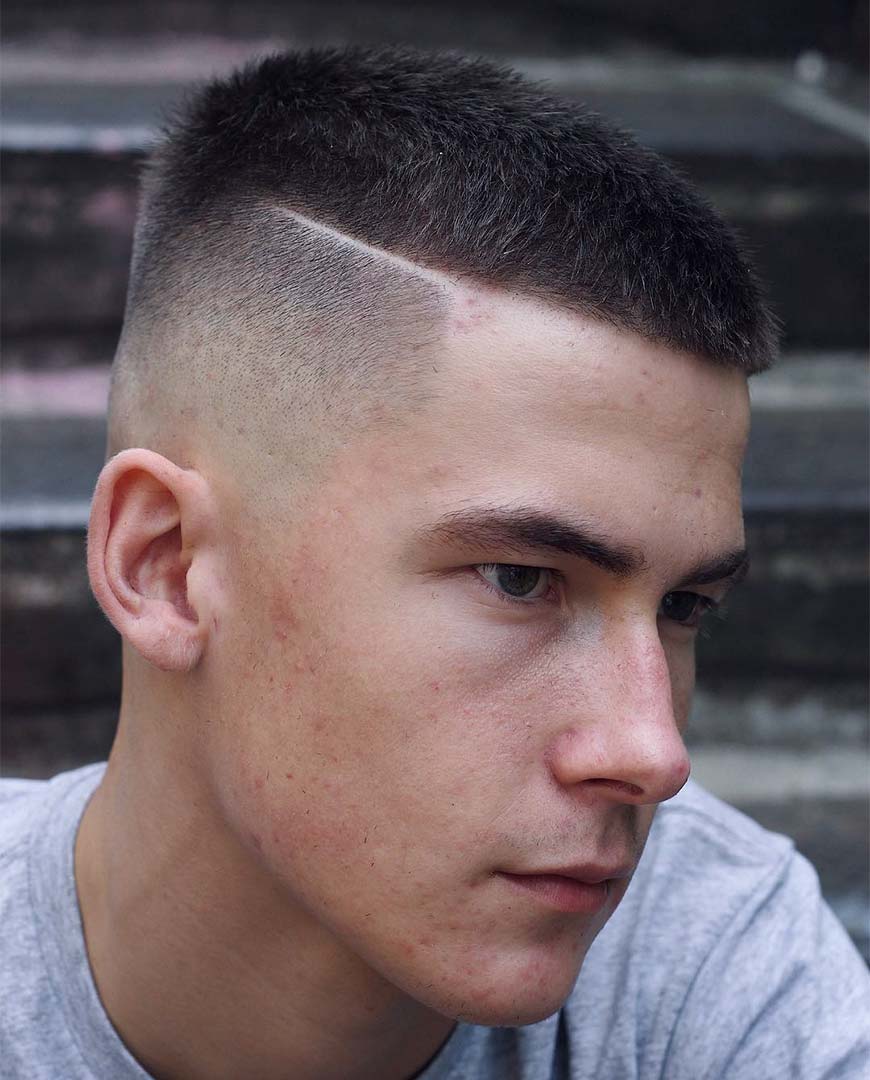 Number 0 Buzz Cut
The number haircut is typically implemented with attachment-less clippers, which results in a buzz cut that's the shortest form, also known as a bald fade.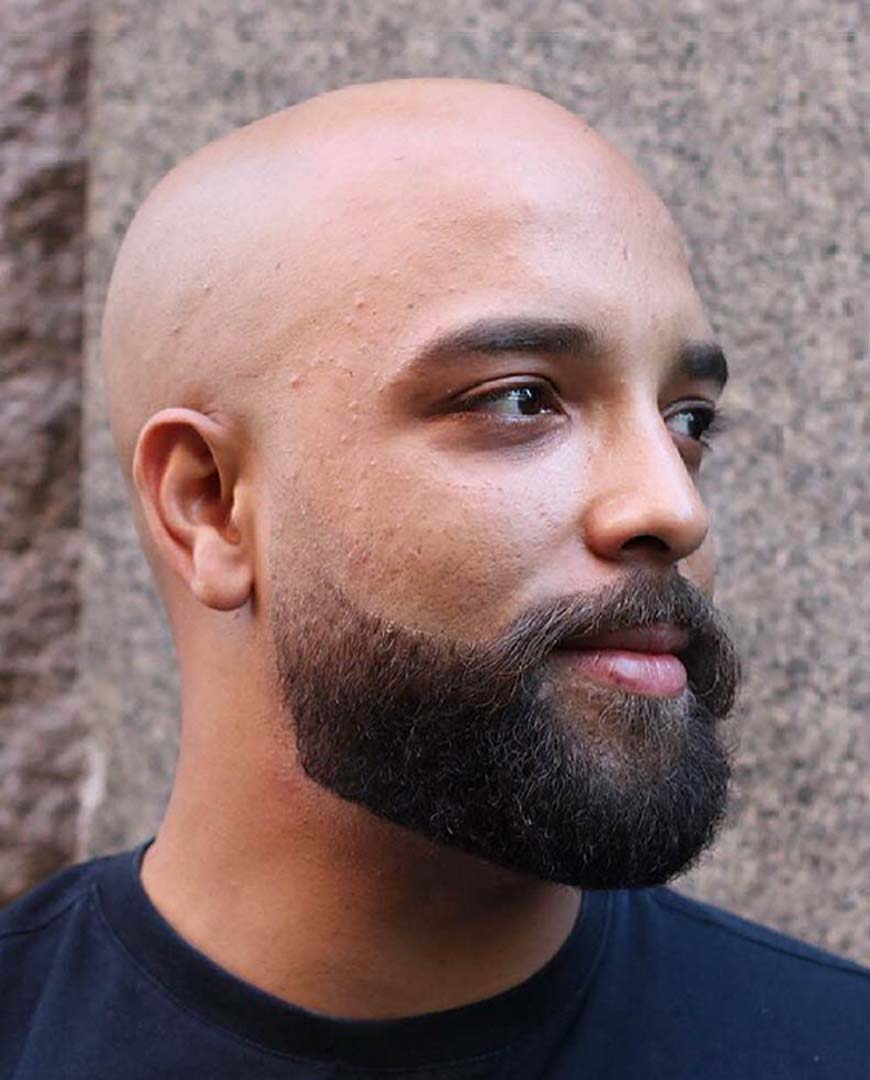 Afro Buzz Cut
To create a low-key change to your buzz cut, try a fade. This will gradually reduce the sharp edges around your forehead and give you more style overall. By fading away the edges of your haircut, you'll achieve a look with softer lines that looks much nicer!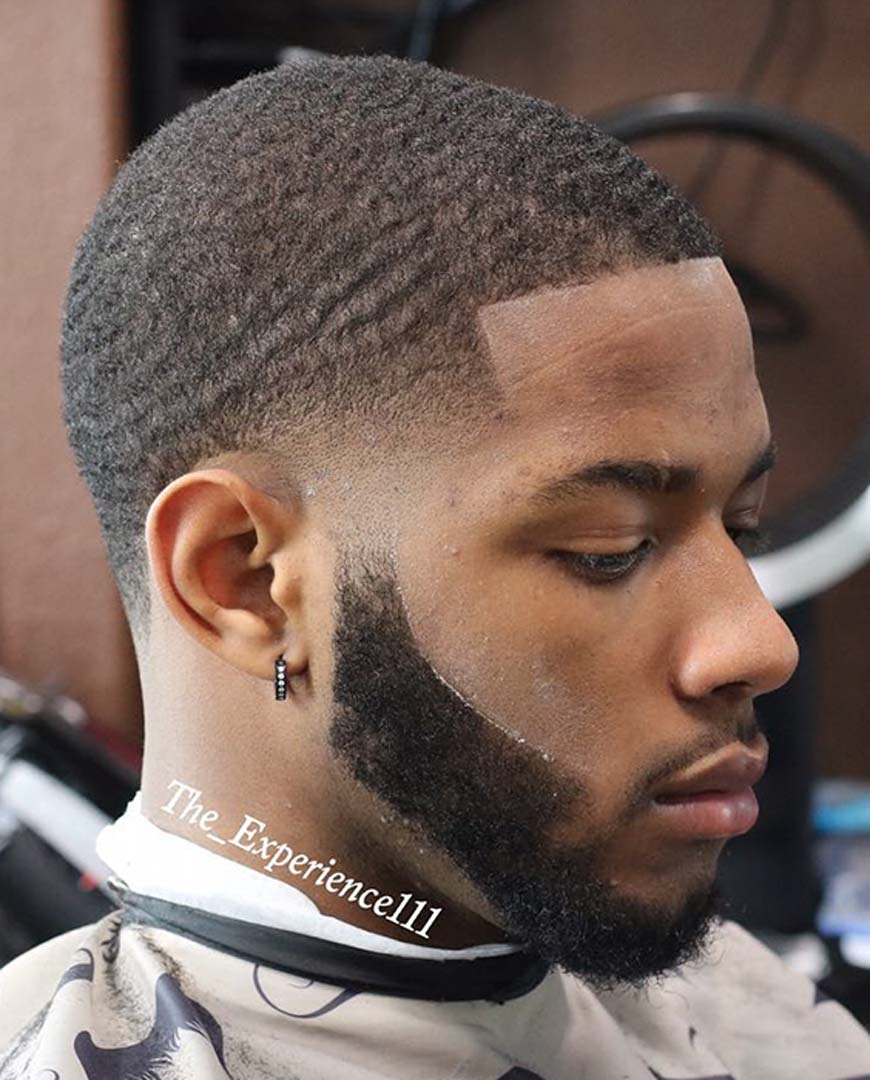 Number 2 Haircut
The hairline in this style is very thin and can be seen clearly from the scalp. This hairstyle is almost bald, but not quite there – so if you don't want to go completely bald, it's a good choice. In reality, this style can be used to get hair on the sides faded and covered up. This option is particularly beneficial for individuals who have thin hair.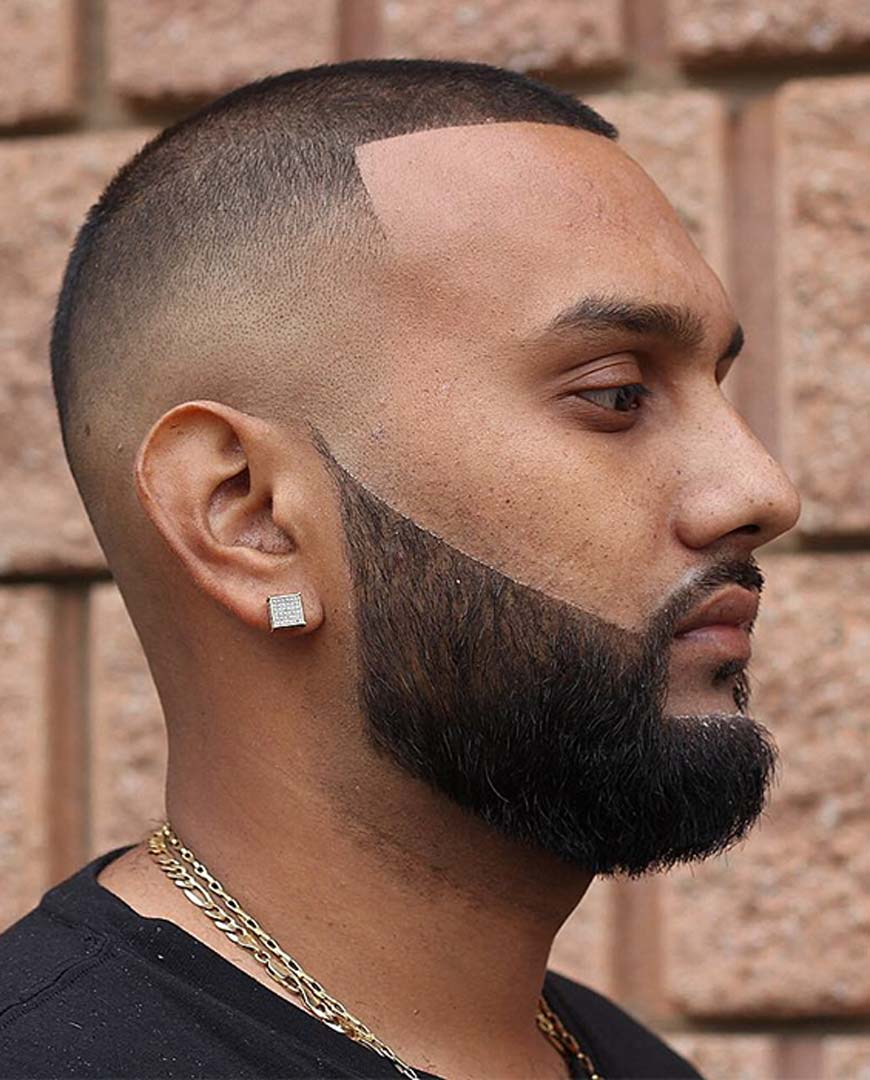 Widow's Peak
If you want to hide your hair texture and reduce the visibility of your widow's peak, consider getting a buzz cut. Before making any cuts, be sure to take into account the shape of your face and head; this way you won't end up with uneven sections that can be easily seen with a buzz cut. You may also want to choose hairstyles that reflect your style more accurately by incorporating features like hair design or line-ups.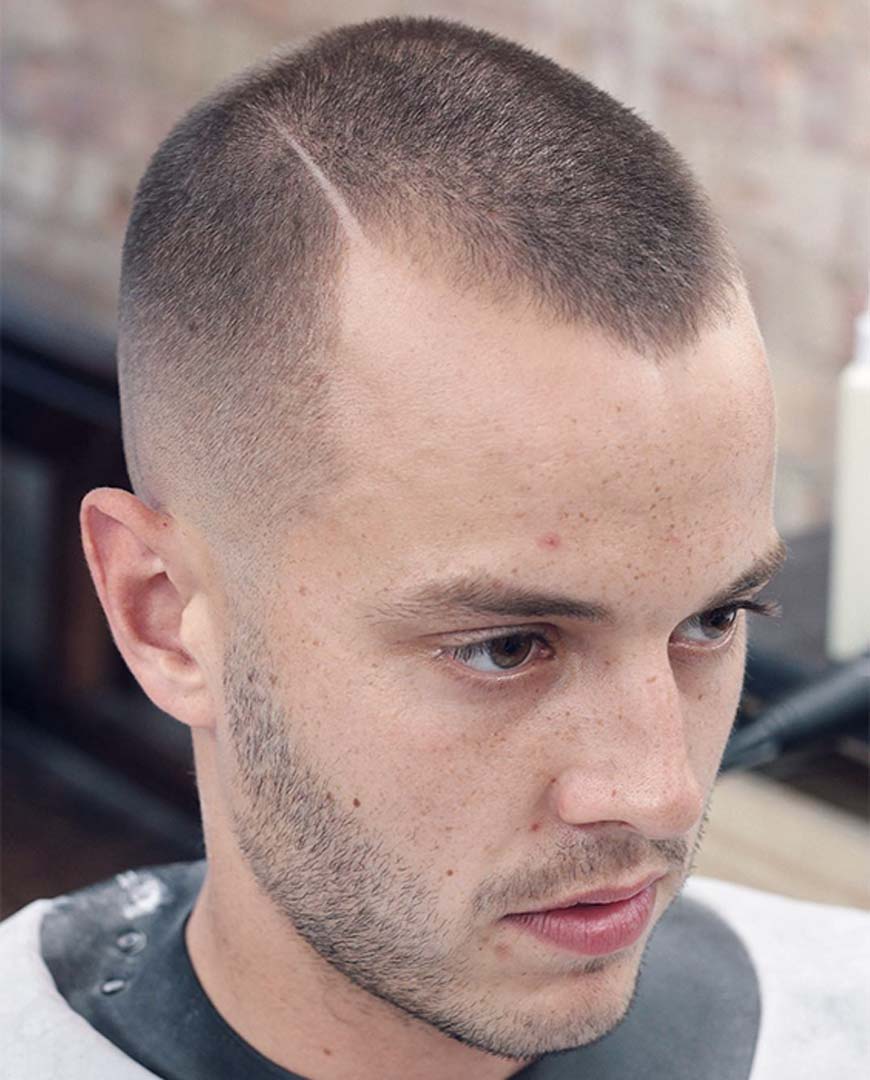 French Crop
This style of hair is known as a French crop, and it's shorter than typical hair. The fringe is also trimmed more closely, giving the impression that this look is edgier than traditional crops. The buzz cut can give your look an air of freshness and simplicity. The sides are faded with a smooth line at the bottom that slopes up gently. However, if you desire more hold and shine, consider using American Crew Forming Cream.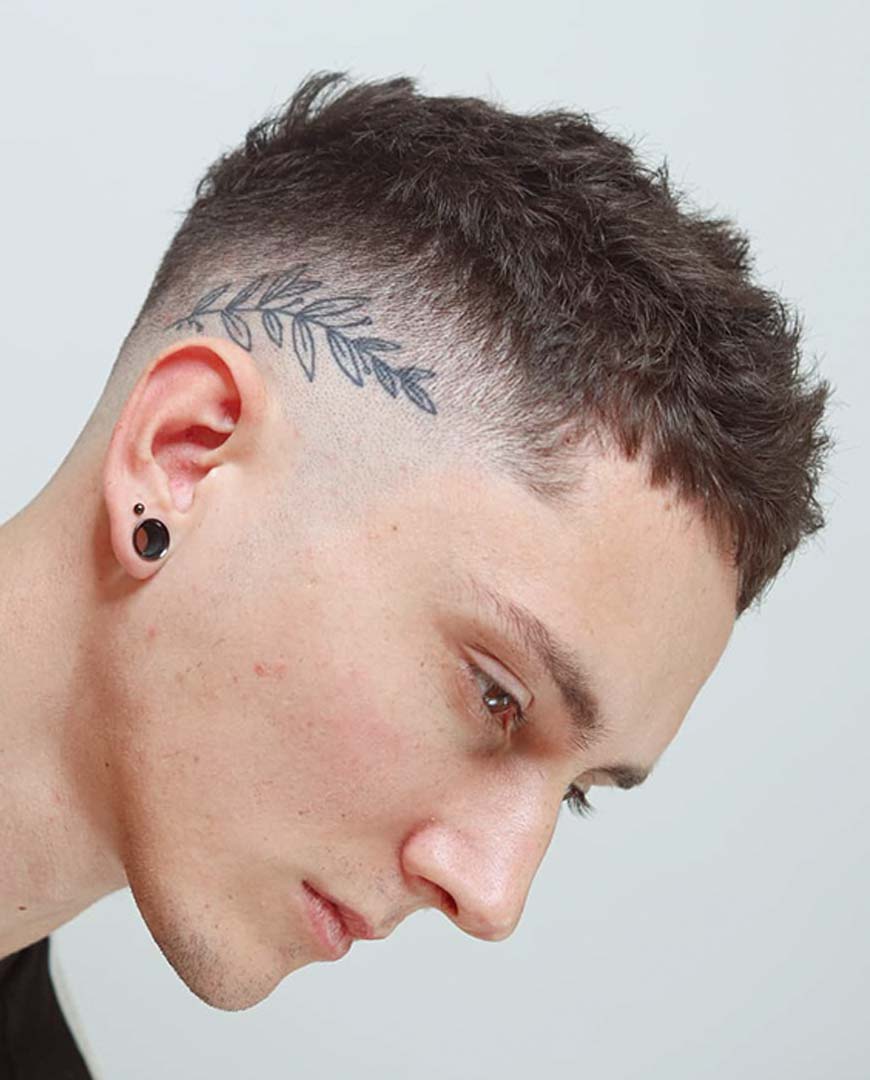 Buzz cut with Beard
The beard is a great addition to this hairstyle. It balances the face well and provides contrast, which makes it look classy.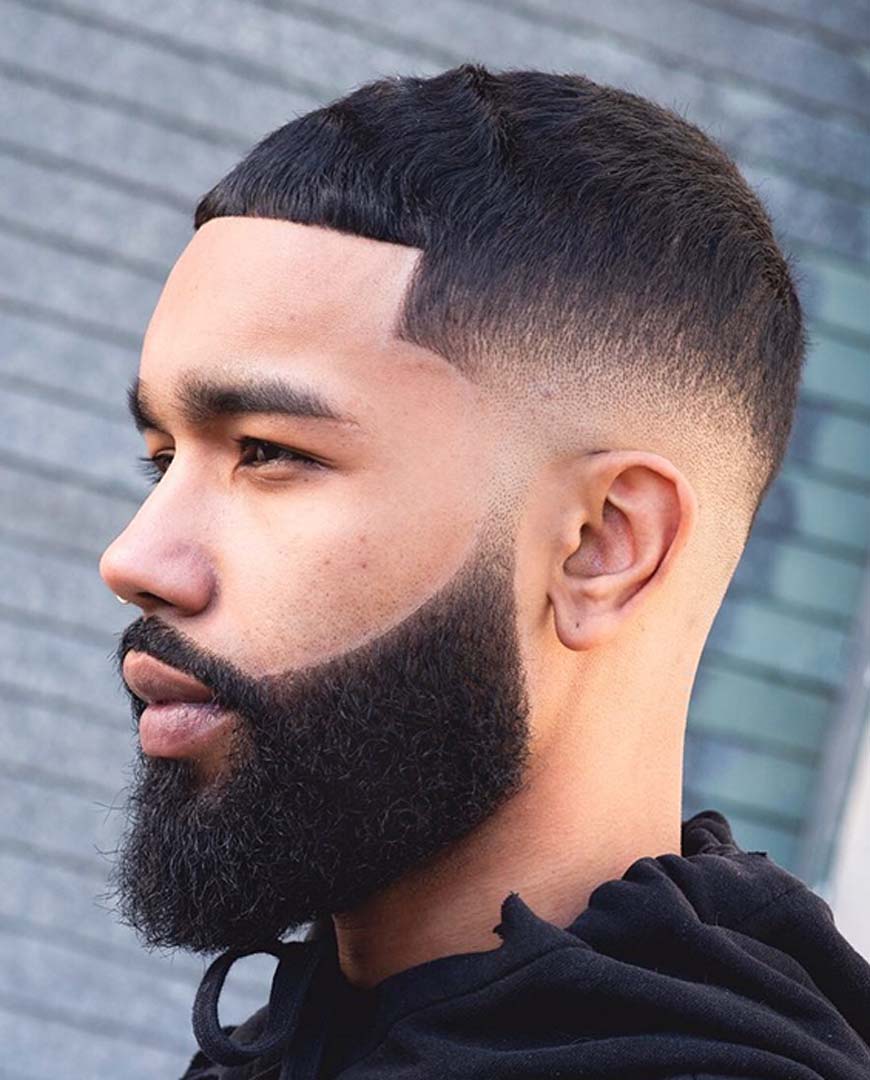 Crew Cut
A crew cut is similar to the classic buzz cut, but with a little more length on top. Rephrase Military haircuts are becoming increasingly common in civil society, perceived as being more athletic and dynamic. The hair is shorter on the sides and back, but slightly longer on top, giving it a more structured look. If you're looking to project an image of masculinity, this close-cropped crew cut is a perfect choice.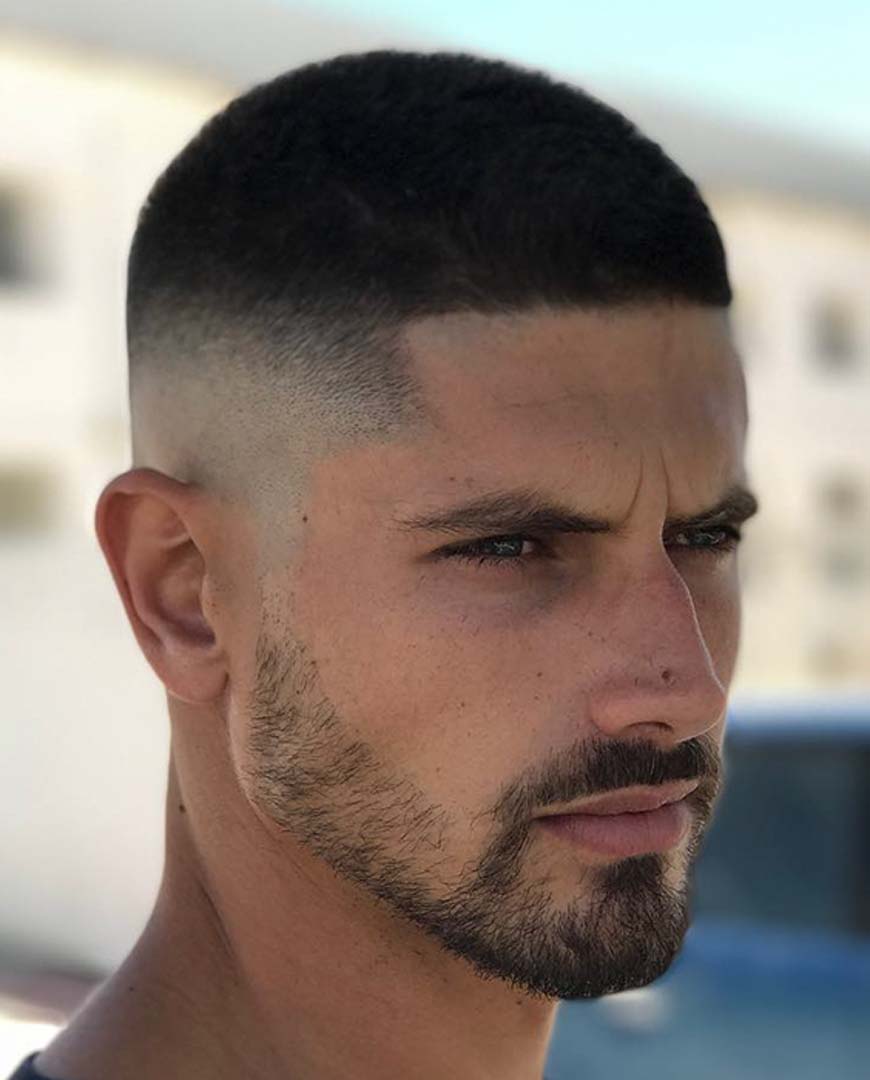 High and Tight
When styling a high and tight haircut, Adding an undercut will give the appearance of modernity. If you choose to go this route, ask your barber to keep some length on top and gradually fade it down the back and sides. The result should be an attractive, professional look that is in style right now.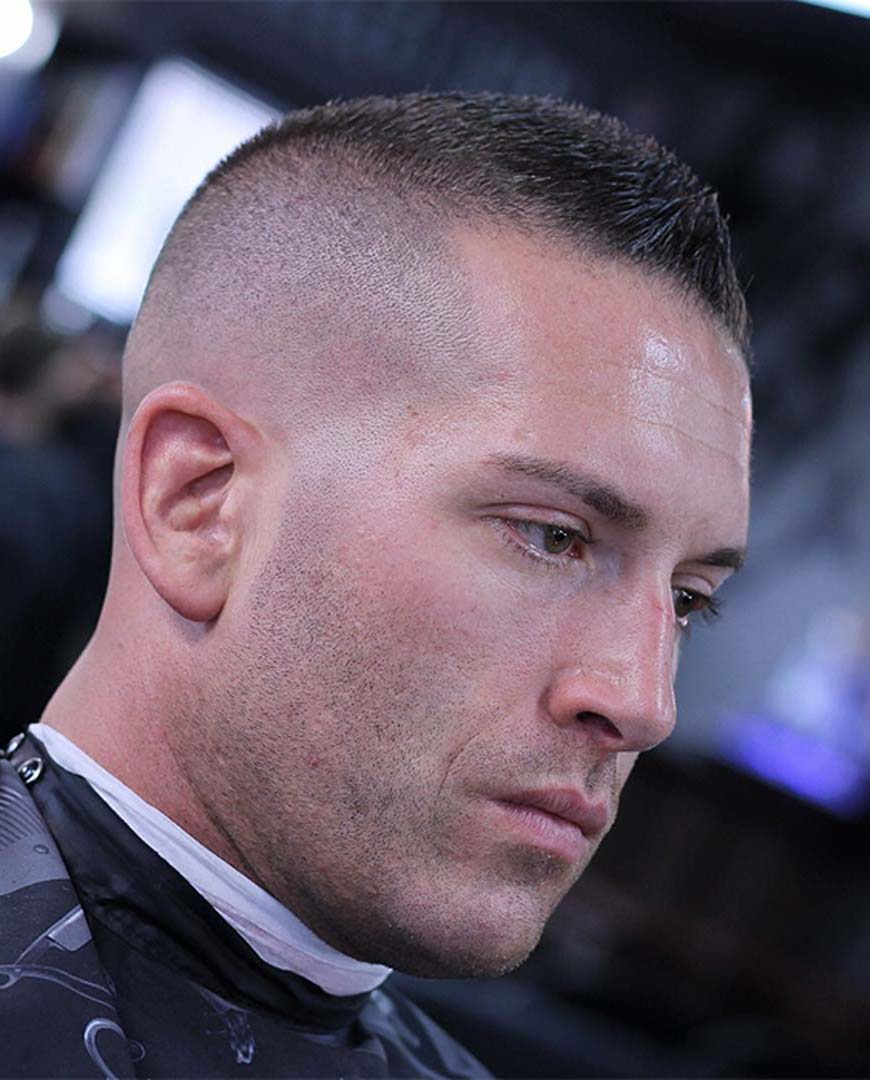 High Fade Buzz Cut
This high fade hairstyle style works best for everyone. The short hair on top is smoothly blended into a gradual fade, creating an attractive contrast.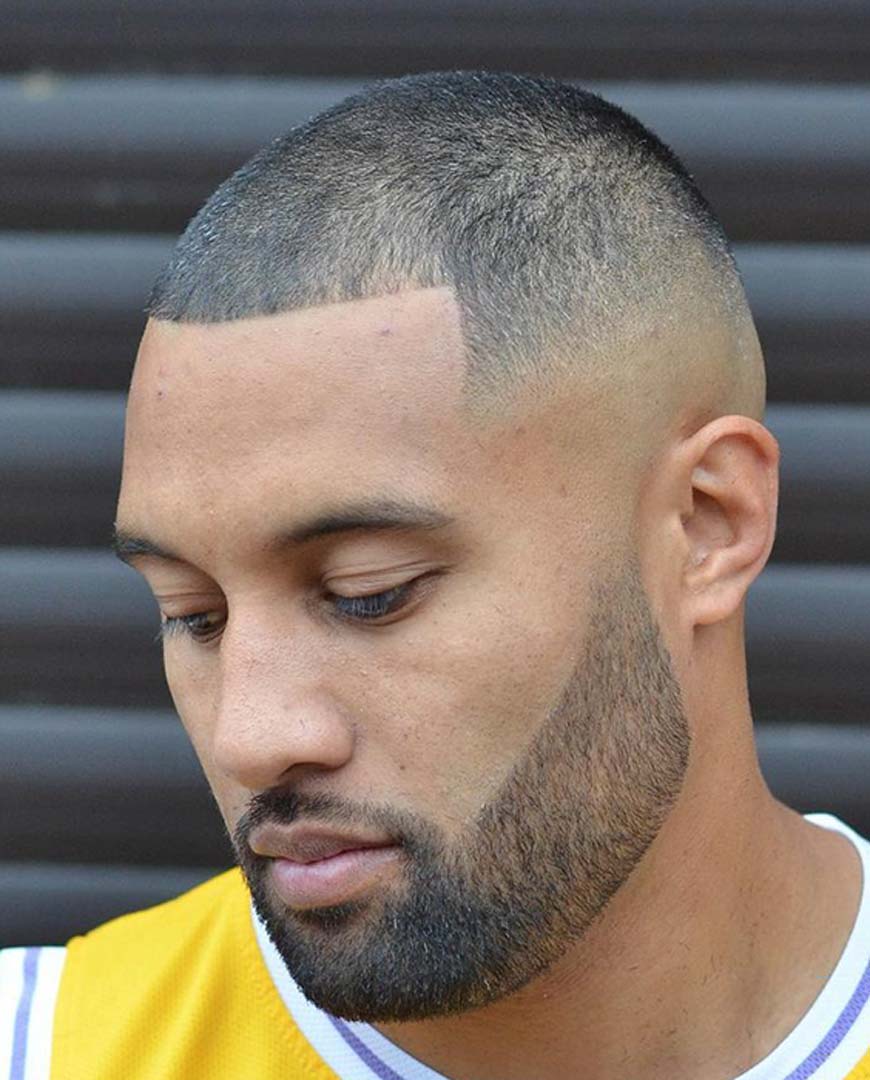 Caesar Haircut
A Caesar cut can be created with ultra-short hair lengths that taper towards the edges. The sides are shorter than the top, and there's a longer fringe section positioned in front of your face. This style is difficult to achieve on your own and requires professional barbering services. If not done correctly, you may end up with a messy hairstyle, particularly around the fringe line and near the temples.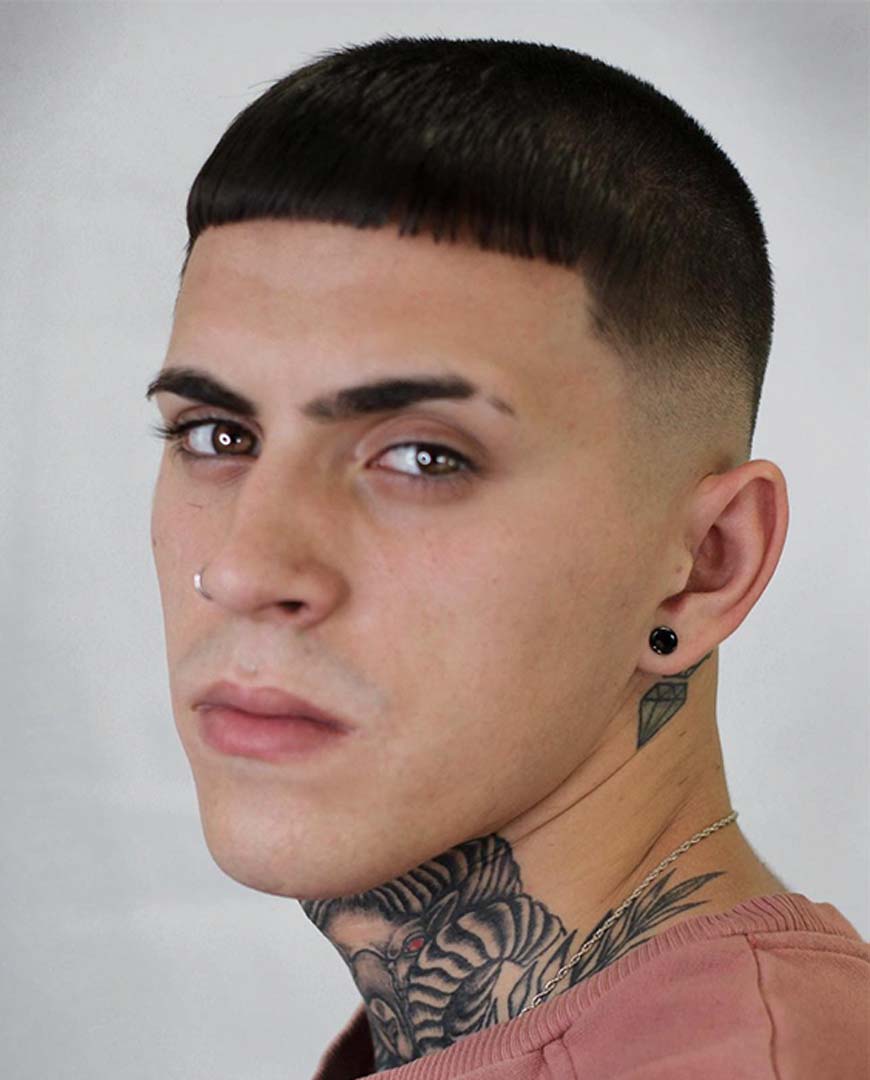 Induction Cut
For those men who still enjoy having hair on their heads, a variant of the induction cut is the best option. It's easy to do, doesn't require much time or effort, and looks great regardless of your style preferences.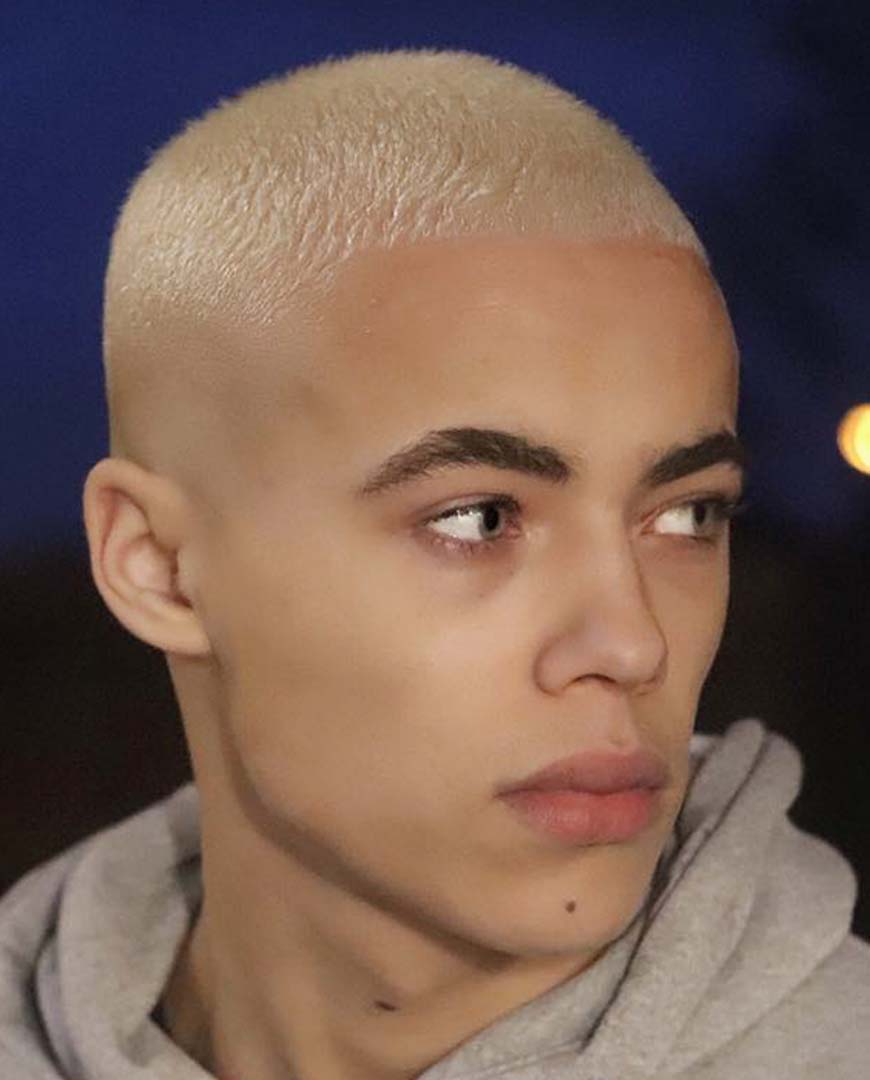 Burr Cut
A burr cut is a perfect style for men who want to look their best on special occasions, such as red-carpet events or formal dinners. It will complement a short beard nicely and make you appear dressy and polished.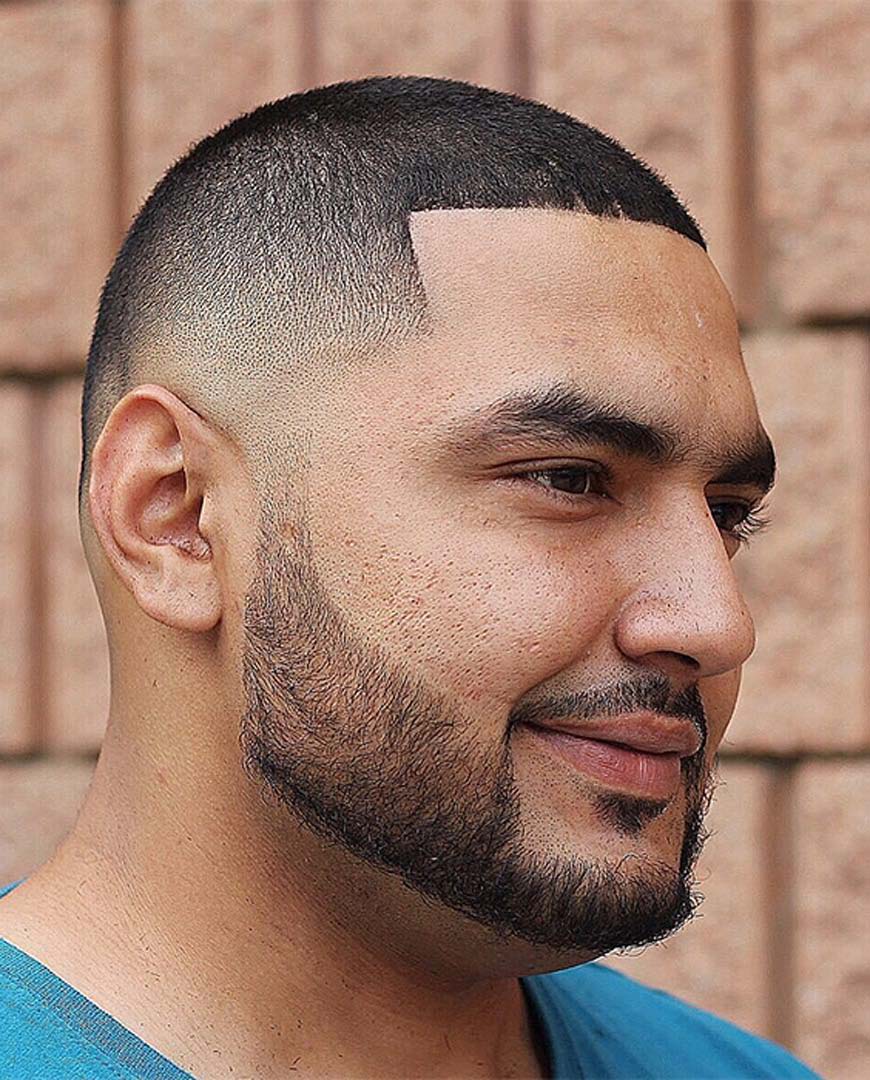 Butch Haircut
you can style your hair into a buzz cut by cutting it close to the scalp and fading it on the sides or in an undercut hairstyle. This will add more flair and style to your current haircut!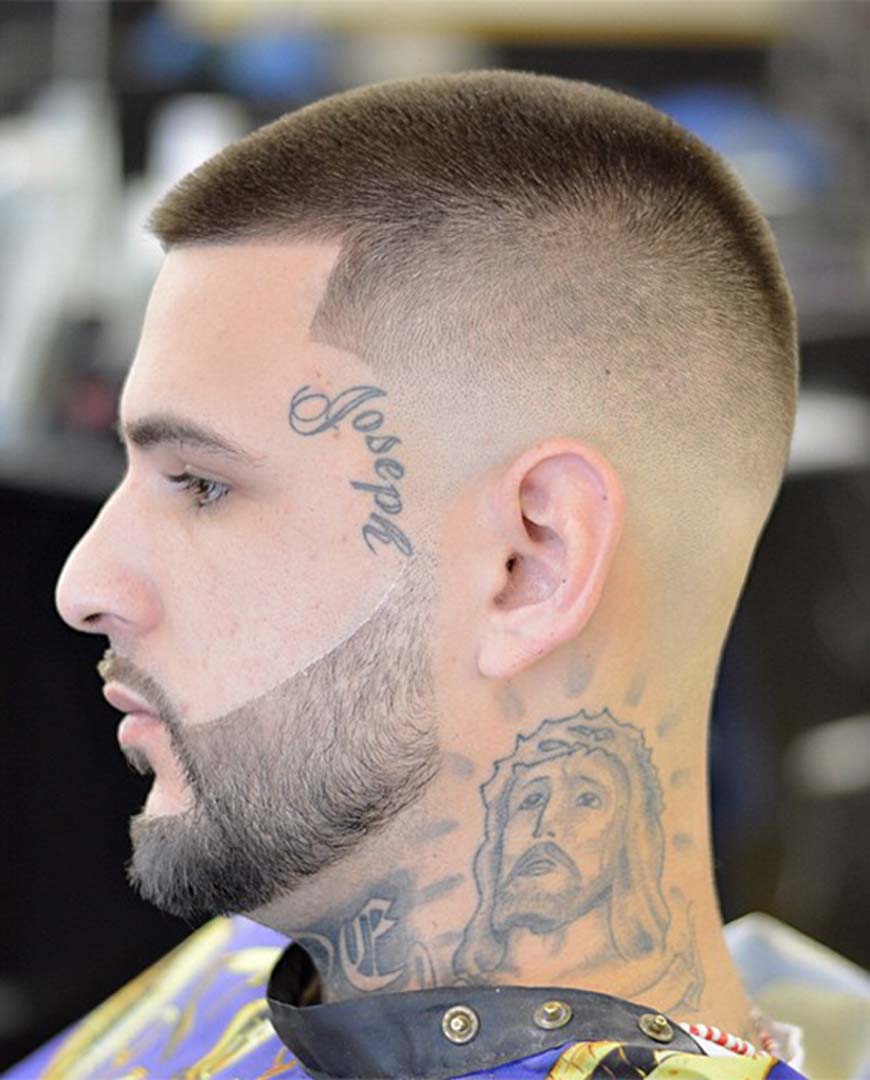 Line Up
This haircut has a high fade and clear sides with a line-up. The lines near the temple are due to the shaved area being cut according to your hair's contour, which gives it an intricate look. Everything is in precise coordination; there is no room for playful elements. However, this style can be balanced out with a brush-up that provides softness.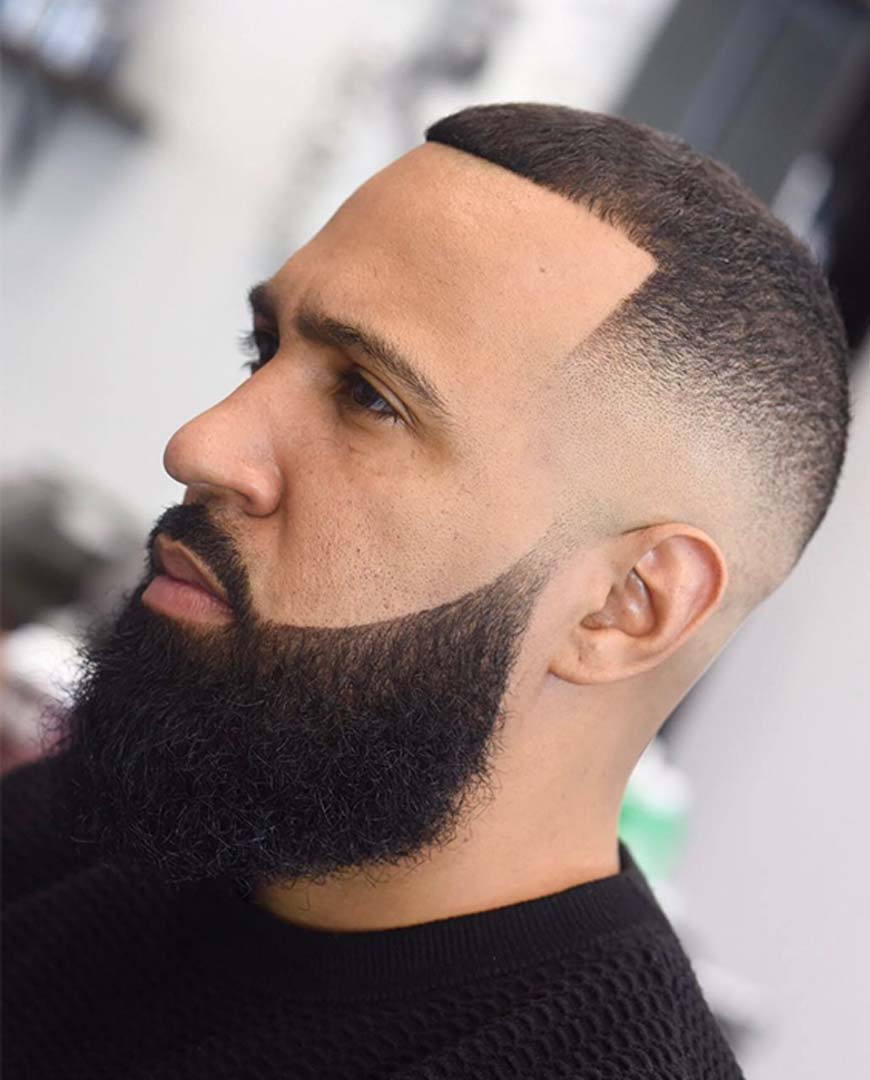 Recon Buzz Cut
One of the most recognizable military haircuts is A high and tight. It features short hair on the sides and back, as well as an inch-long strand of hair on top. If you request that your barber leave this longer section untouched, you'll have more styling options such as brushing it back into a sleek style or spiking it up to create the illusion of a small faux hawk.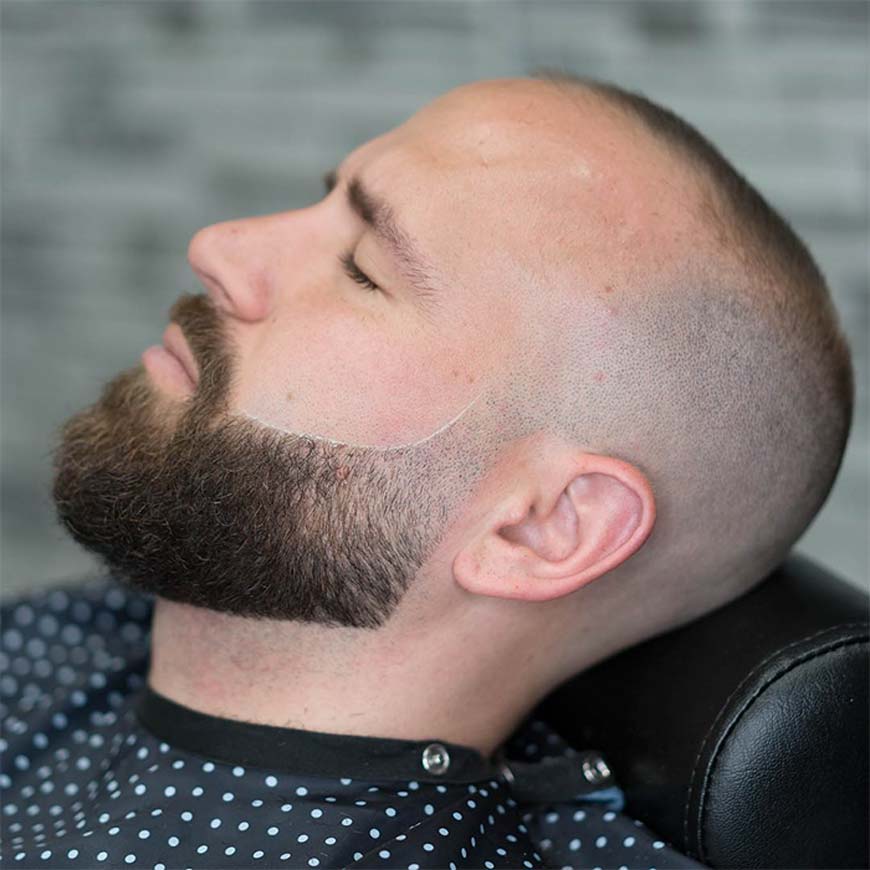 Ivy League Buzz Cut
Unlike the ivy league haircut, which references using clippers specifically for this task, the buzz cut suggests cutting hair with scissors in general.
For a more striking look, you can choose to have your barber fade the sides and back of your hair down toward the neckline. This selective balding will result in an intense contrast that is perfect for confident men.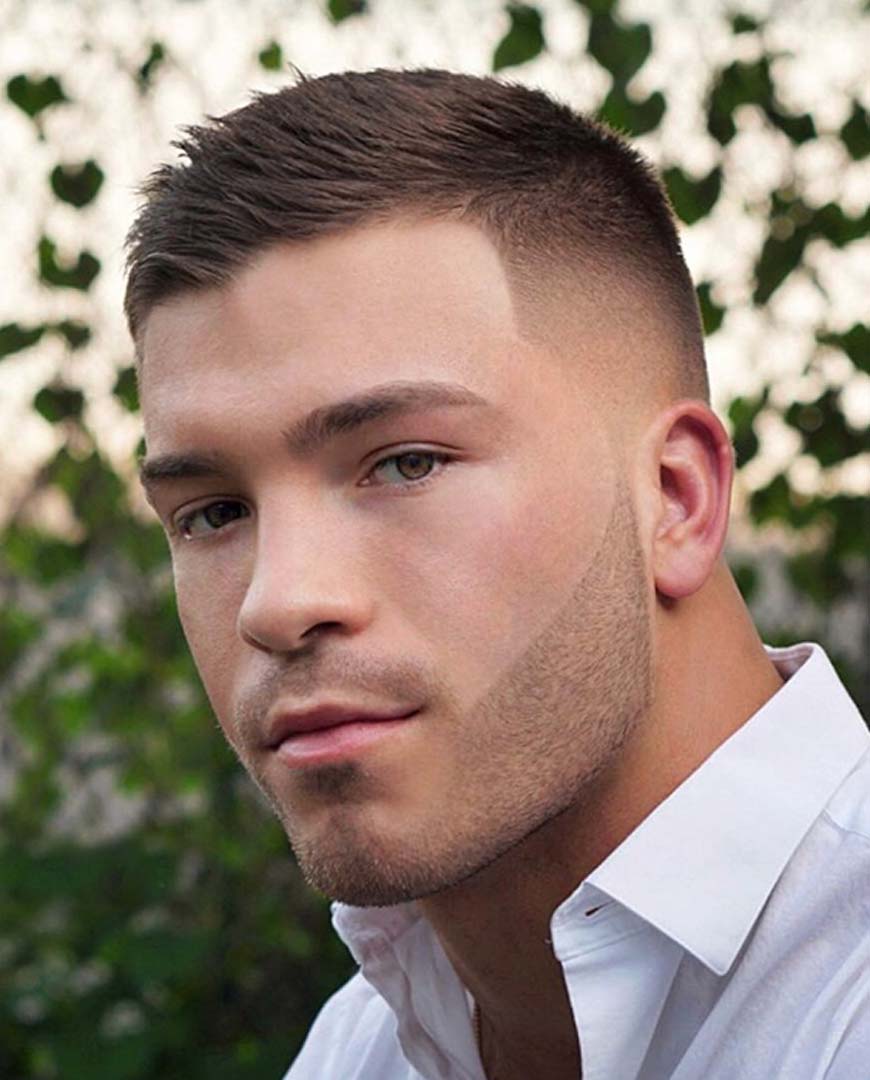 Buzz Cut with Taper Fade
The buzz cut is the same length all over your head, making it an easy choice if you want to reduce grooming time or go with a fuss-free hairstyle. The taper fade haircut is ideal because it relies on dimension and has minimal hair around the sides of your head as well as at the top. So, if you prefer buzz cuts, adding a tapered cut will be an ideal complement.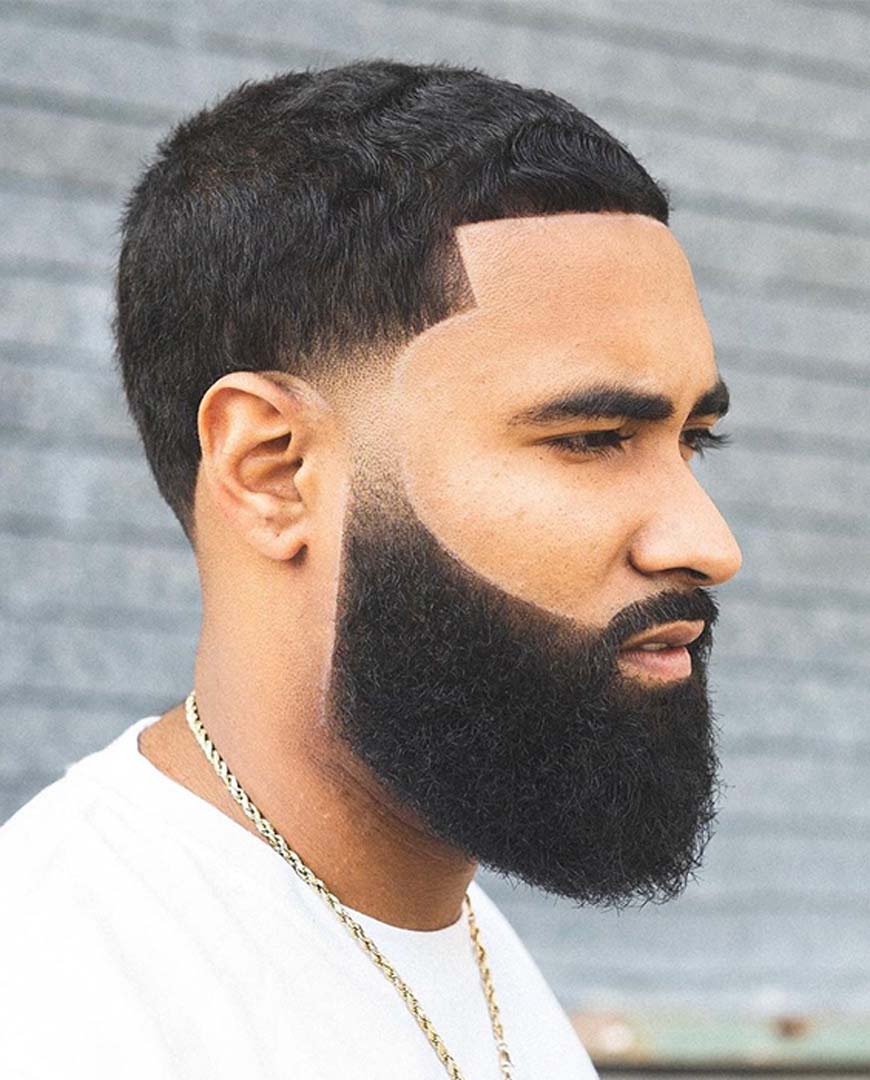 Buzz Cut with Mid Fade
If you're seeking an easy-to-style haircut that is versatile and manageable, choose a crew cut with a mid fade. The style has been taken down to the skin around the ears, fading smoothly into the top half.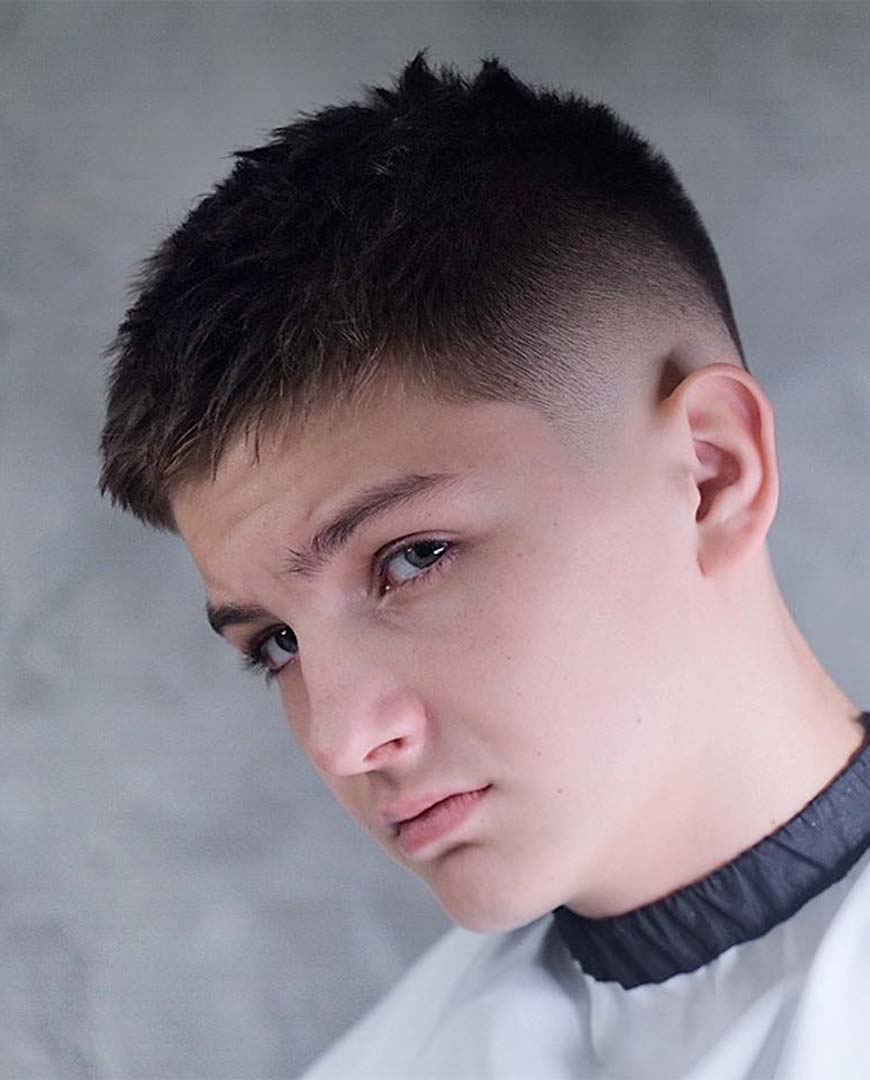 Buzz Cut with Bald Fade
A buzz cut requires bravery to make the decision, but if done correctly it can be visually appealing and stylish. Have a look for yourself!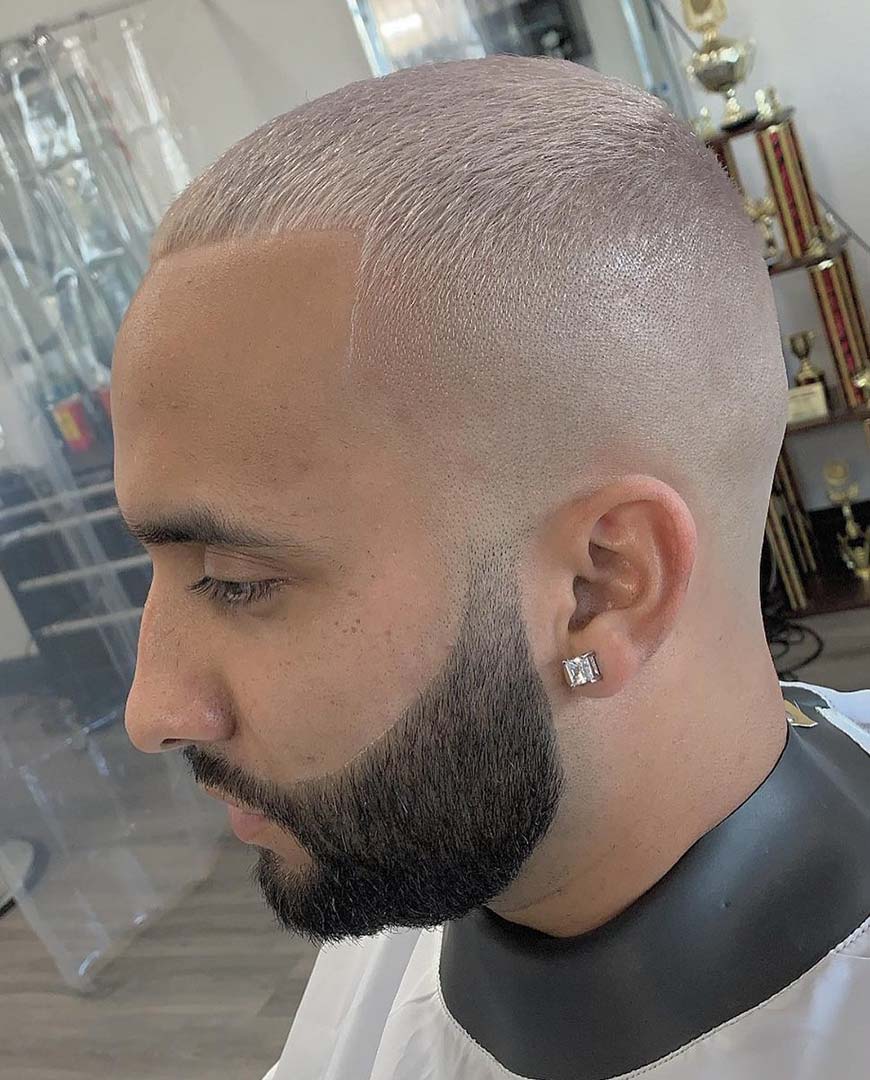 Crop Buzz Cut
For those seeking a practical French crop, an ultra-short style is a way to go. This short haircut is typically completed with a 2-centimeter length buzz cut that fades gradually up to both sides.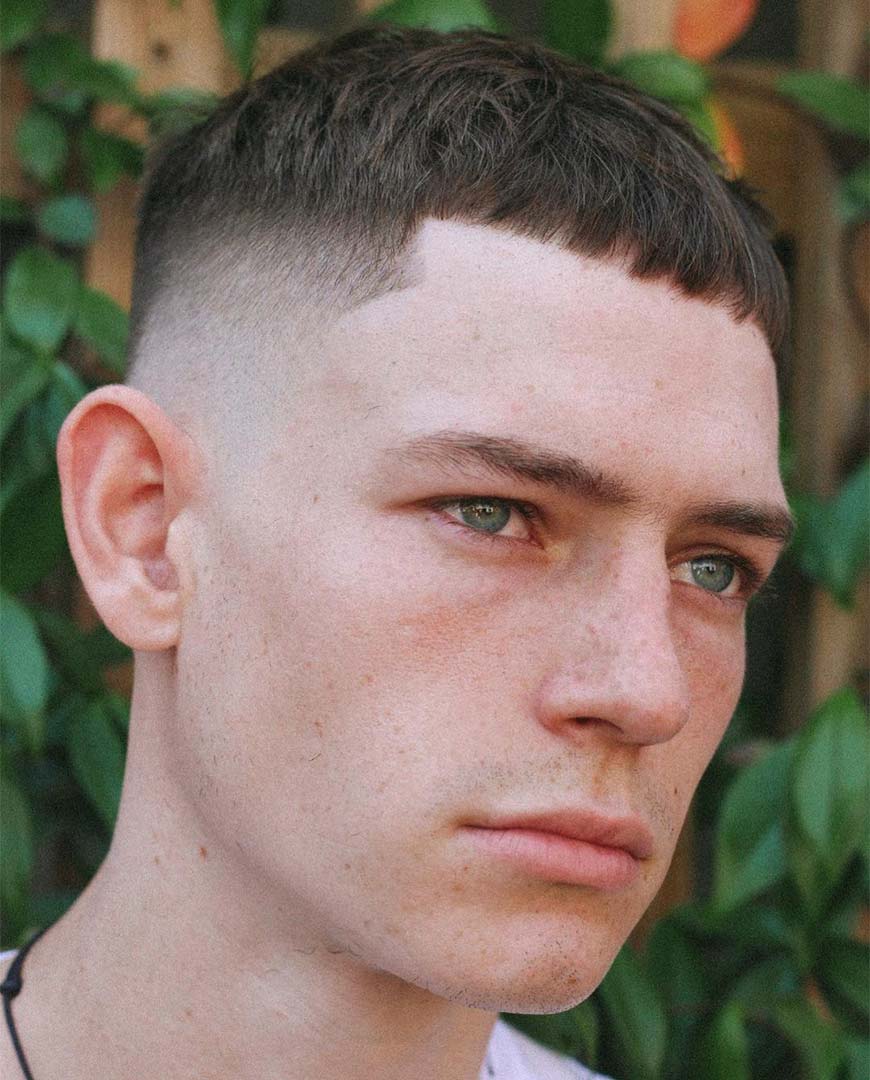 Buzz Cut with Hair Design
You can go with simple patterns, sharp lines, or even detailed images. Wearing a buzz cut style with long hair will be less noticeable than when paired with shorter hair because there will be more contrast between the two styles.