#11 Textured Cropped Haircut with Highlights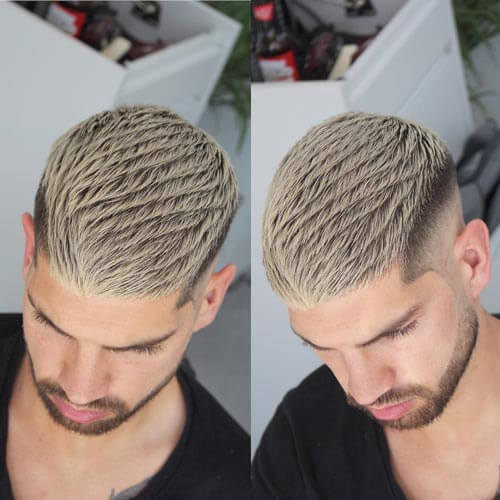 For a look that's fresh and sharp, you should consider this short textured haircut with a low fade. While the hairstyle is overstated and loud, it's also clean and unique. When wearing this hairstyle just remember to check in at your haircut for regular trims and styling. Maintenance is not for the faint of heart, the texture, sections, and overall haircut all must be cared for.
#12 Pompadour with Drop Fade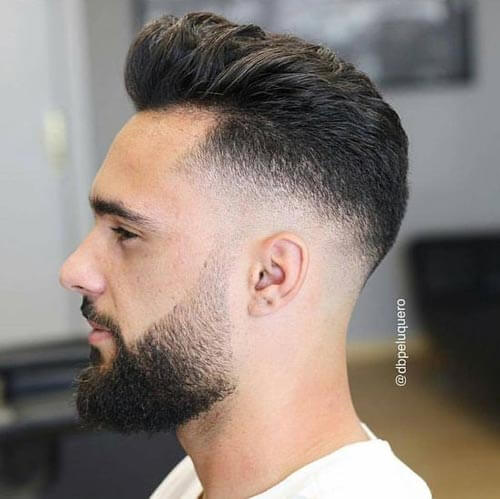 A drop fade is exactly what it sounds like. Hair is faded toward the back and drops down toward the nape. Because hair is shorter at the crown the head, hair on top appears thick but tidy. This look is great for thick hair and can project a sharp, neat appearance.
#13 Tapered Side Part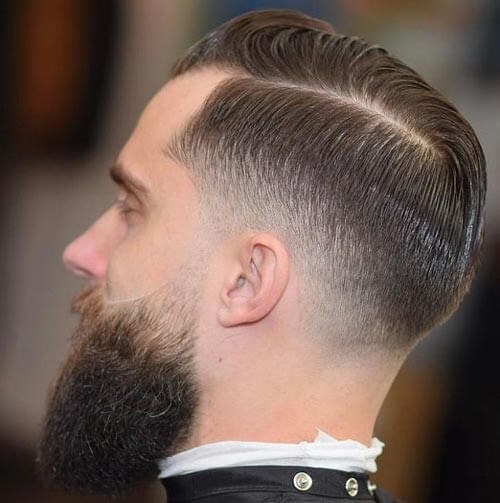 A comb over low fade haircut works well with all types and lengths of hair. The taper fade can be worn with a beard and goes all the way down to the skin around the temple and quickly back to the facial hair at the sideburn for a perfect transition between the two. Like all faded styles, the regrowth will look natural so you don't need to see the Barber frequently unless you want to.
#14 Mowhawk with Low Fade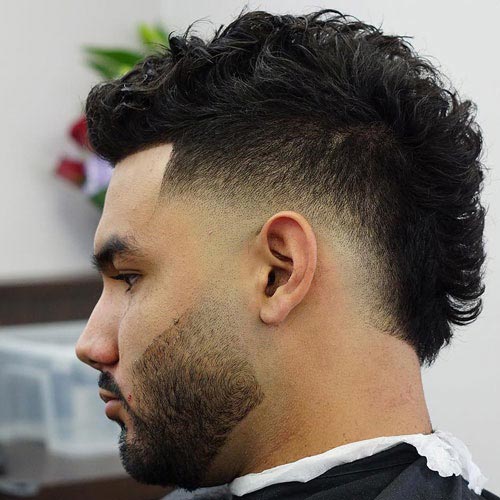 A mohawk with a low fade is less dramatic than the classic mohawk cut. Although this hairstyle still features wavy short hair worn up from the front to the back of the head, it doesn't have shaved sides like the standard mohawk cut. Instead, it tapers to a low skin fade and creates a mohawk without a bold appearance. Your natural hair texture will work great with this hairstyle and reduce the time spent on hair maintenance.
#15 Comb Over with Part and Lineup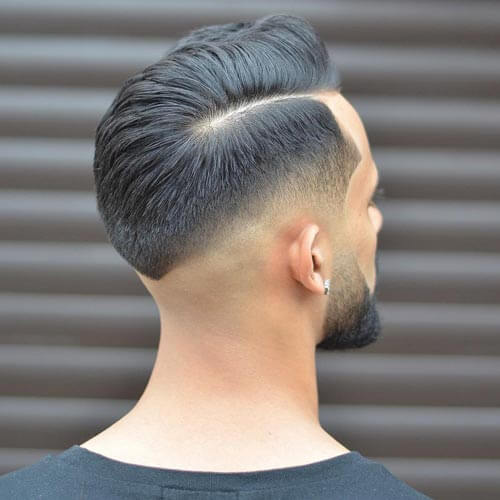 As the name signifies, a drop fade drops down behind the ear and in this picture, it runs all the way to the back creating a bald V cut. This results in clean cut edges all around. The style will stay perfect with some hair products and a wide tooth comb. After applying your hair pomade or gel to damp hair, all the hair to air dry.