Whether you're looking to switch up your style or are just starting to experiment with different hairstyles, wavy hair can be a great option. There are many ways to style for wavy hair, and the best one for you will depend on your hair type and preferred look. Some examples include the undercut, quiff, and pompadour. These styles can help to create an edgier appearance for those who prefer it. For more classic looks, you might want to consider taming your waves with a side part or slicked-back look. Here are a few of our favorite wavy hairstyles for men.
Check Out The Best Haircuts for Wavy Hair Men
Crew Cut with Mid Fade
If you're looking for a natural-looking haircut with a low-maintenance modern appeal, this wavy cut is the one you're looking for. Short in the back and longish in front, the wavy look is perfect for guys who don't want to spend much time on their hair in the morning. 
The fade with this style is a mid-fade, typically about a quarter to a half-inch thick. This is a great wavy haircut for guys who want a cut that communicates a masculine standpoint. The imagery of a classic, no-frills haircut with a bit of a touch of sparkle with its slightly bouncy curls on the top.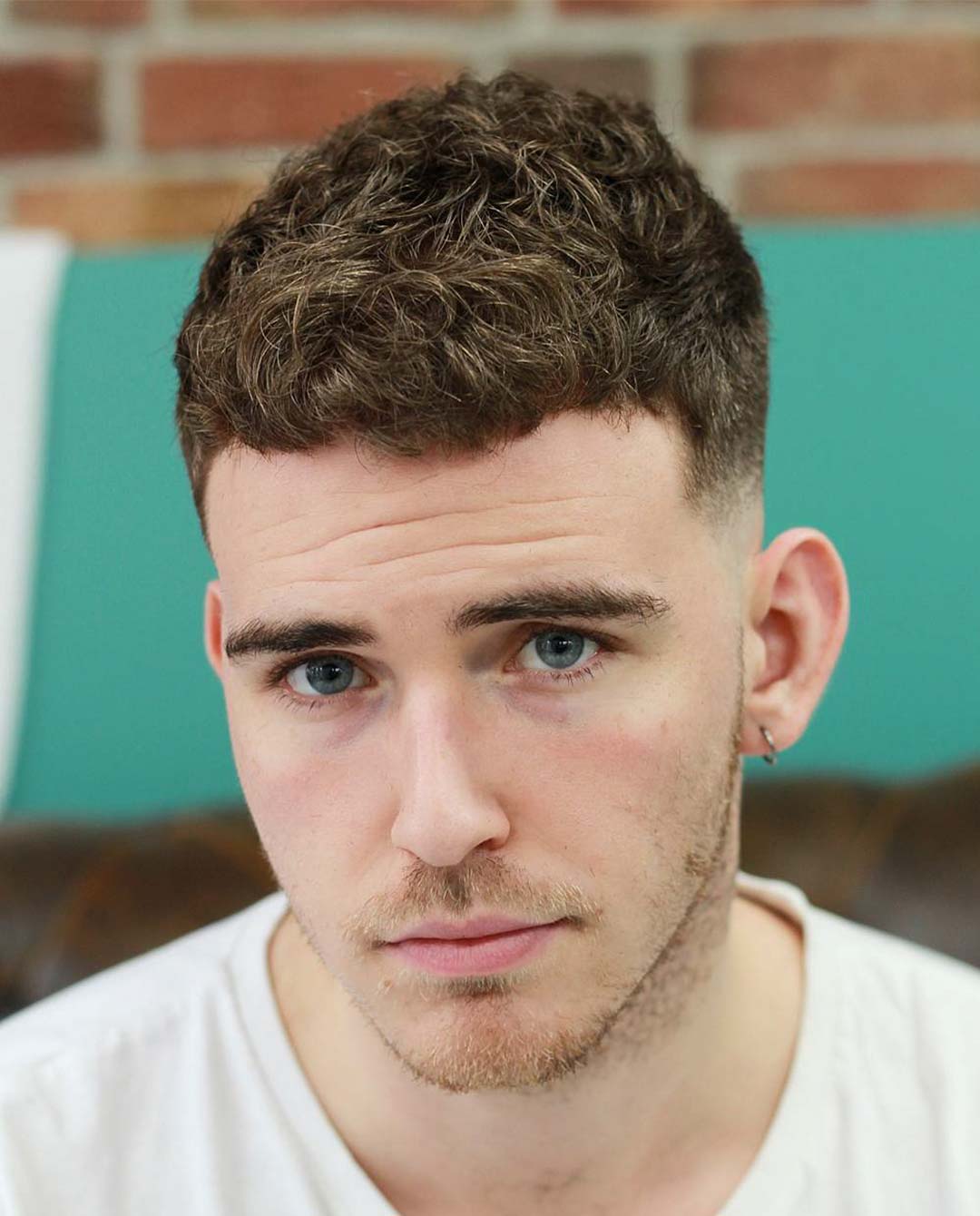 Man Bun with Mustache
A man bun is best suited for men who have shoulder-length hair. You can shave sides to emphasize the man bun. You can add a mustache for a more sophisticated look.
A man bun with a mustache is bold, stylish that draws a lot of attention. The wavy hairstyle is best suited for men with oval or round faces. If you have an angular face, go with an undercut and opt for a high bun or a top knot. It balances your facial angles and adds volume.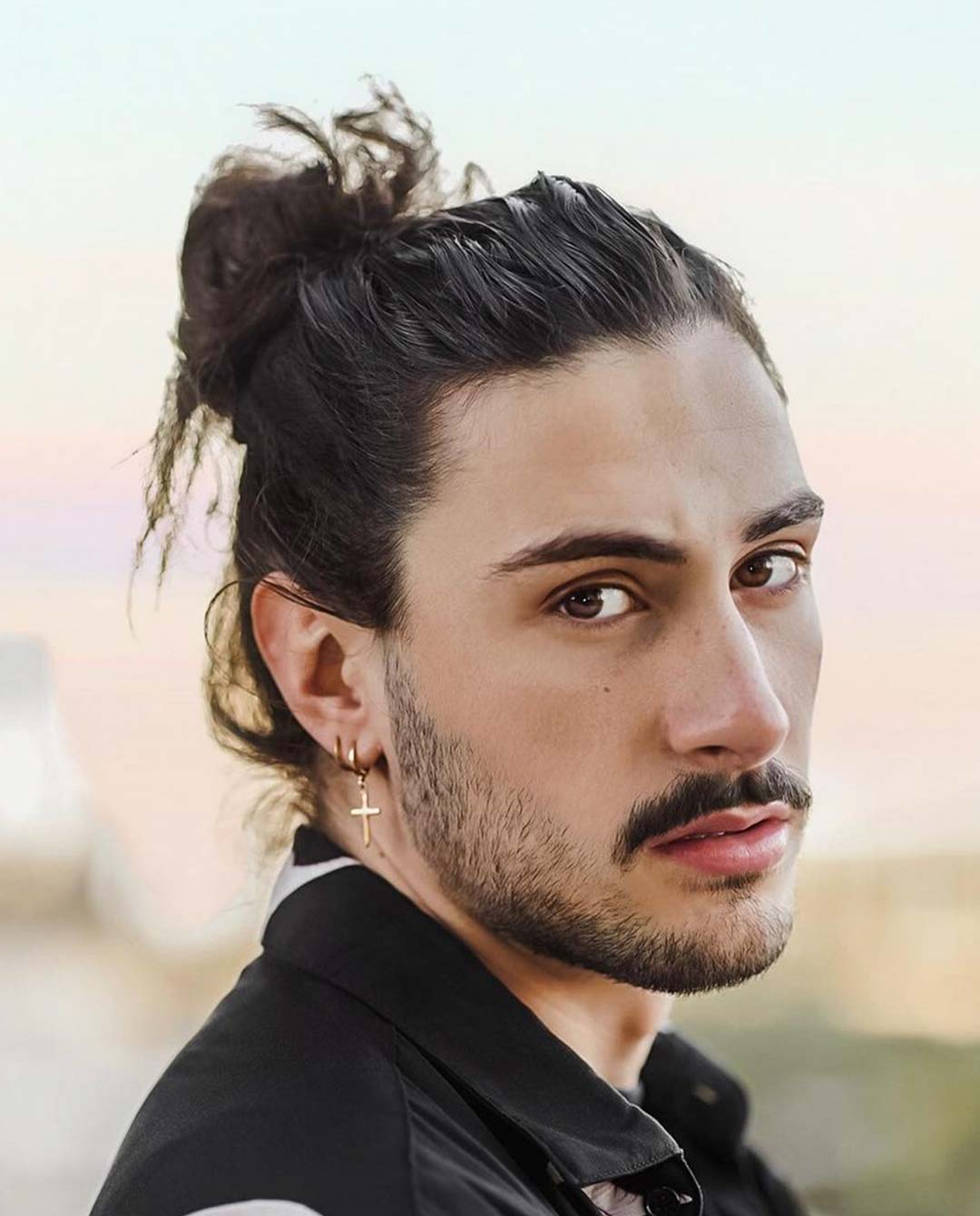 Wavy Mohawk
If you want to add some personalized flair to your hairstyle, the long wavy mohawk is the perfect fit. This wavy hairstyle is perfect for growing out your bangs but giving them some fun shape. The haircut is also good for the summer when the hot air blows back your hair.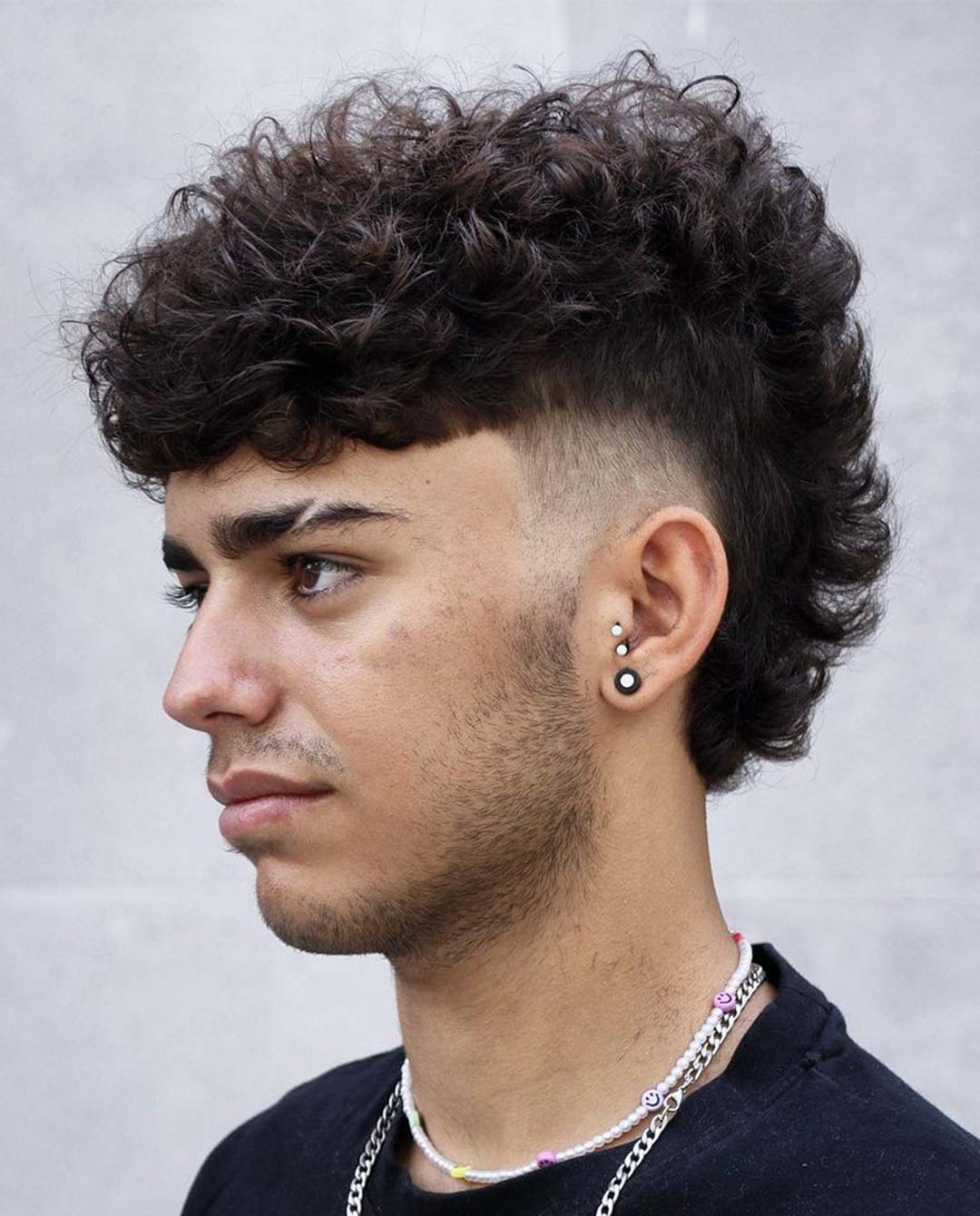 Wavy and Shaggy Haircut
Wavy and shaggy haircuts are popular hairstyles for men. The shaggy haircut requires medium-length hair that covers the forehead. This wavy hairstyle is a classic style that looks best on guys with thick wavy hair. To create an undone and textured look, shape it with a finger.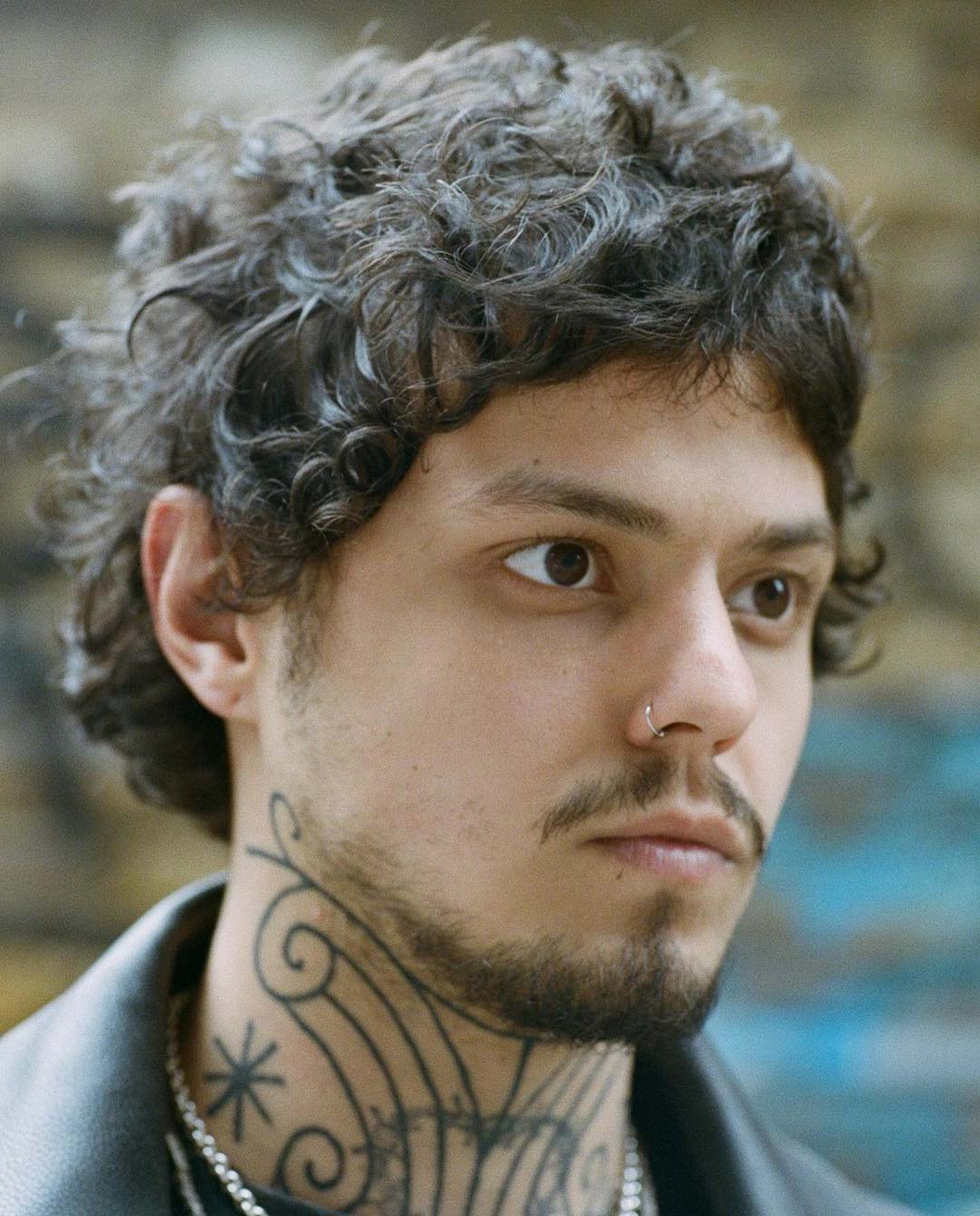 Angular French Crop Haircut
The shaved sides and blunt geometric cut on the bangs make it a modern look that will suit any man. In addition, you can add etching details to the sides to create a unique look. 
You can add volume and textured fringe to the french crop. This wavy hairstyle features a longer, pointed middle section that echoes the choppy texture of the crown. The messy texture completes the edgy look. 
Creating an angular fringe is as easy as pointing your scissors. Just remember to keep the fringe length to two to three inches.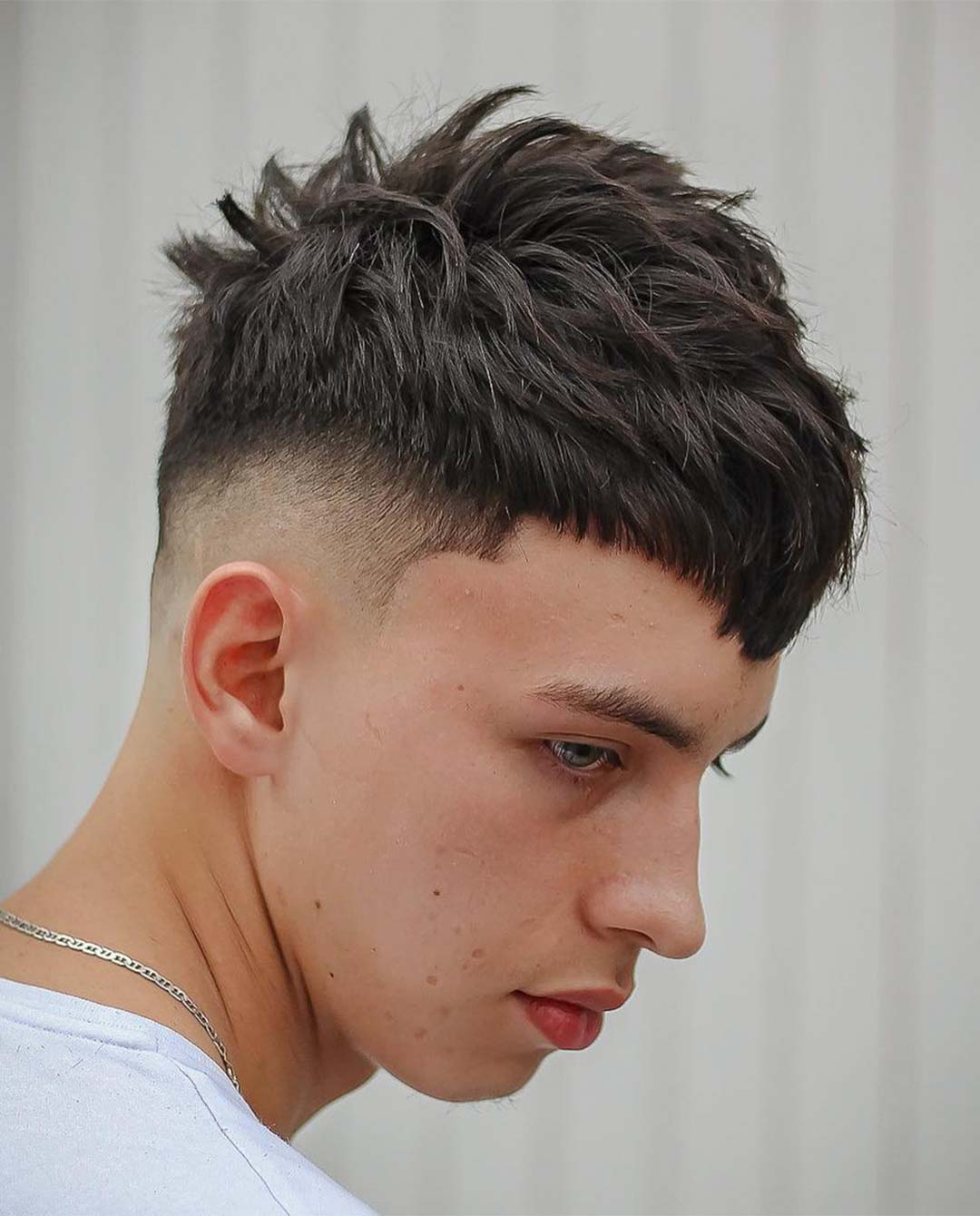 High fade + Long Fringe
High Fades are often considered aggressive haircuts because they are high-contrast haircuts with the hair faded away. Moreover, it would work best with a long wavy fringe on men who want a masculine and neat haircut that still looks smart. The long fringe creates a perfect frame for any man, especially those with defined features or round face shapes.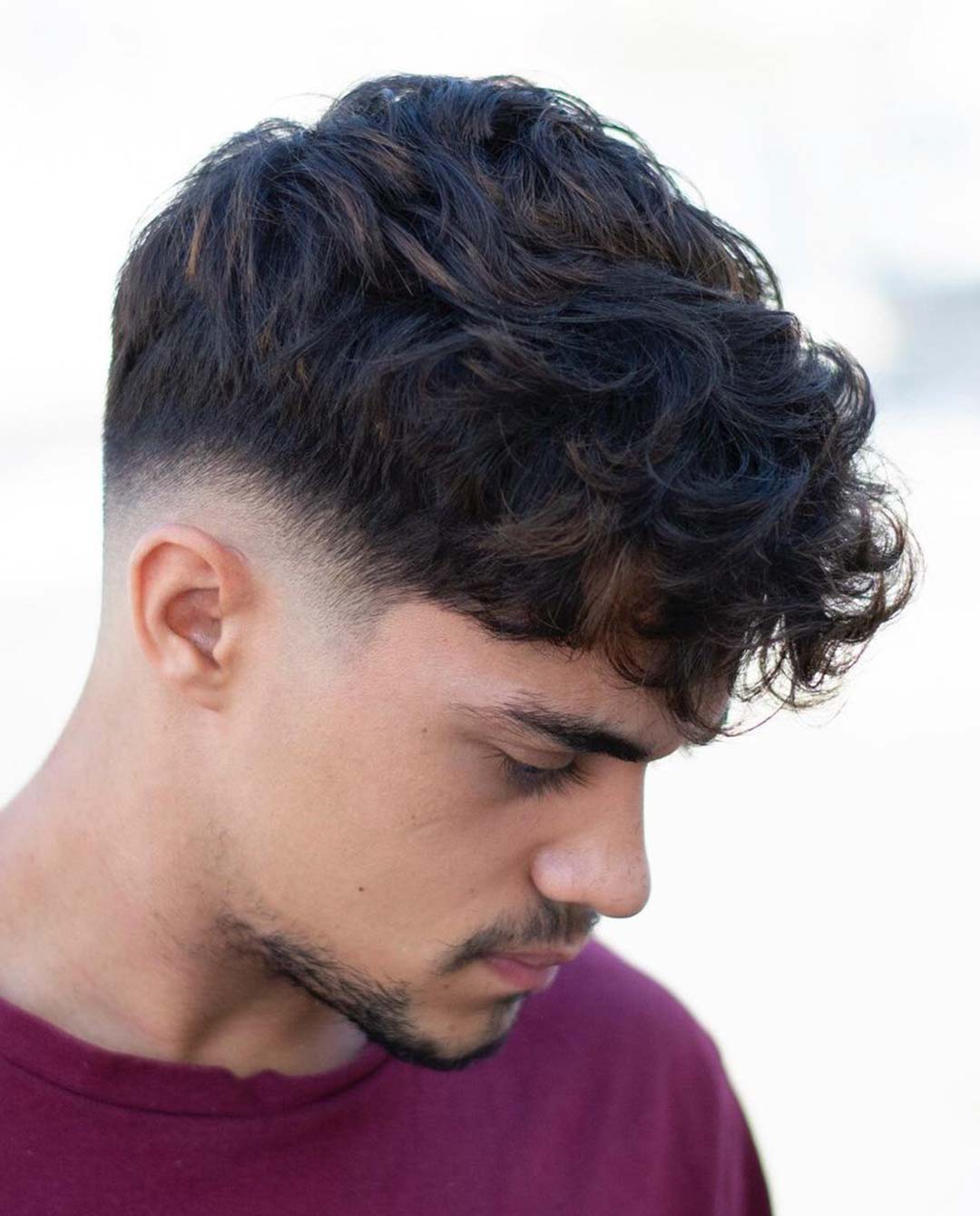 Loose and Wavy Haircut
The wavy top works to easily balance out the long length on the sides, highlighting the remarkable curve of the head. As a result, the hairstyle never goes out of fashion. Take this swingy 'wavy top' style which is long enough for loose, tousled waves at the front, but it still has the edginess of a skin fade to update it. The lovely smooth line cut across the front of your head frames your face nicely. The casual fringe becomes your signature style. This wavy hairstyle is perfect for any on-the-go gal who likes to wear their hair down and tousled.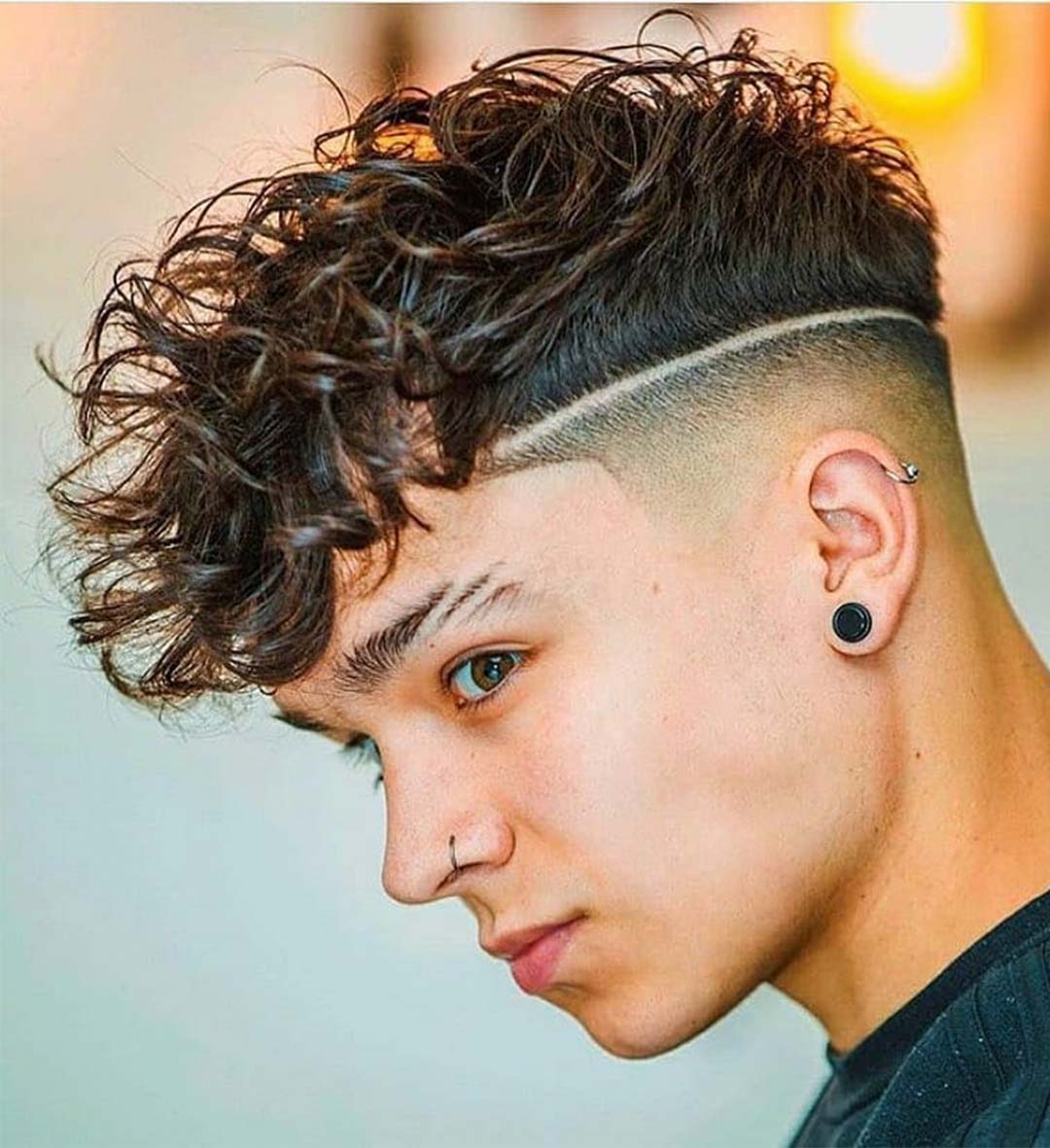 Mid Fade French Crop
The french crop has a smooth, which frames your head, with a mid-fade combining a futuristic blend of class and flair. This is a hard-style hairstyle with faded sides for men with natural waves. The high fade also features an invisible hairline to achieve a natural look. But while some things may be out of your hands, you can always make it easy on yourself, including the wavy french crop.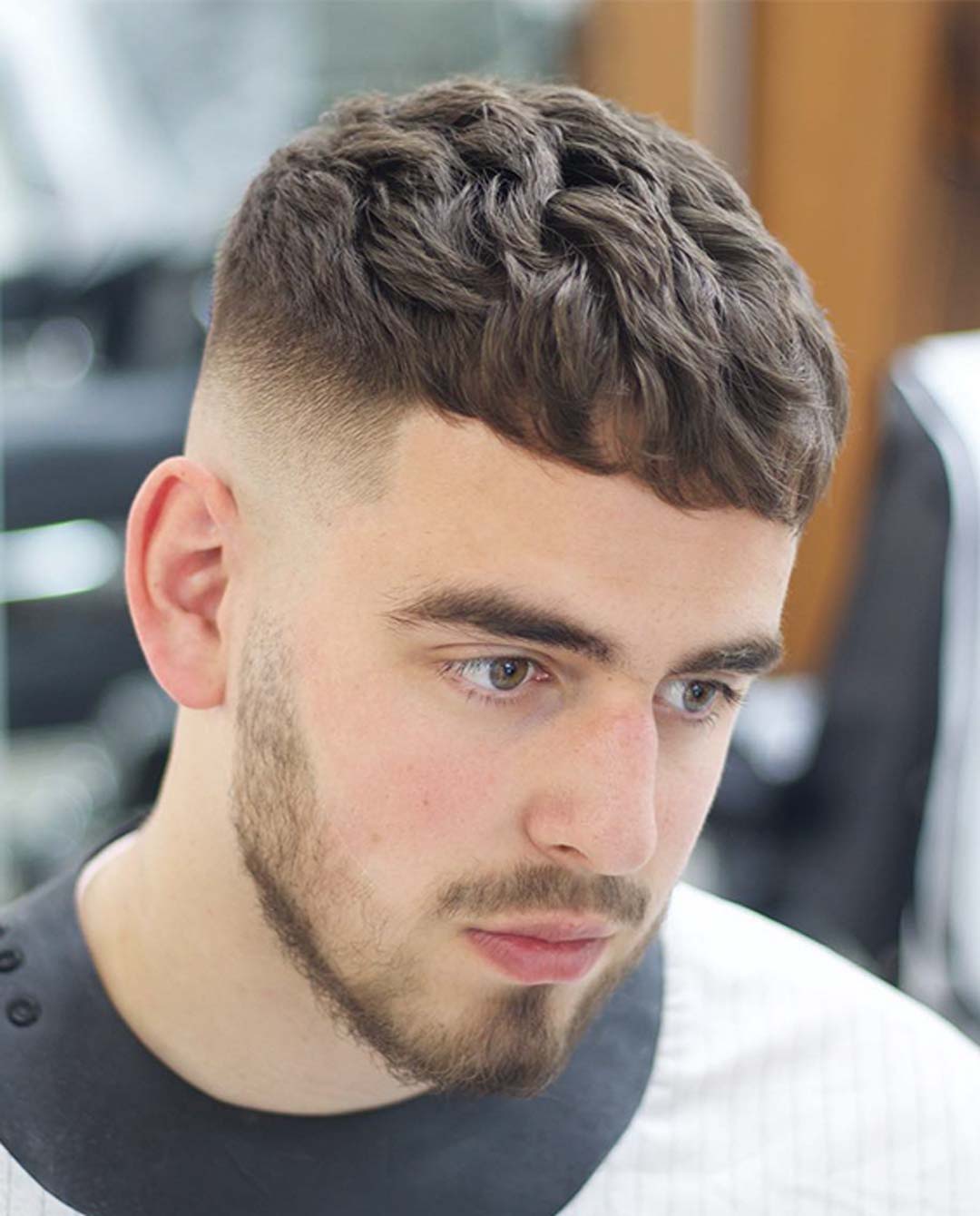 Medium Length Hair with Side Design
Are you looking for some change? Use a zig-zag design to create a funky new look. The textured and wavy haircut will make you stand out from the crowd no matter which event you will be attending. Medium-length hair can fit your individual needs, whether you want a modern bowl cut, quiff, comb over, or pompadour style.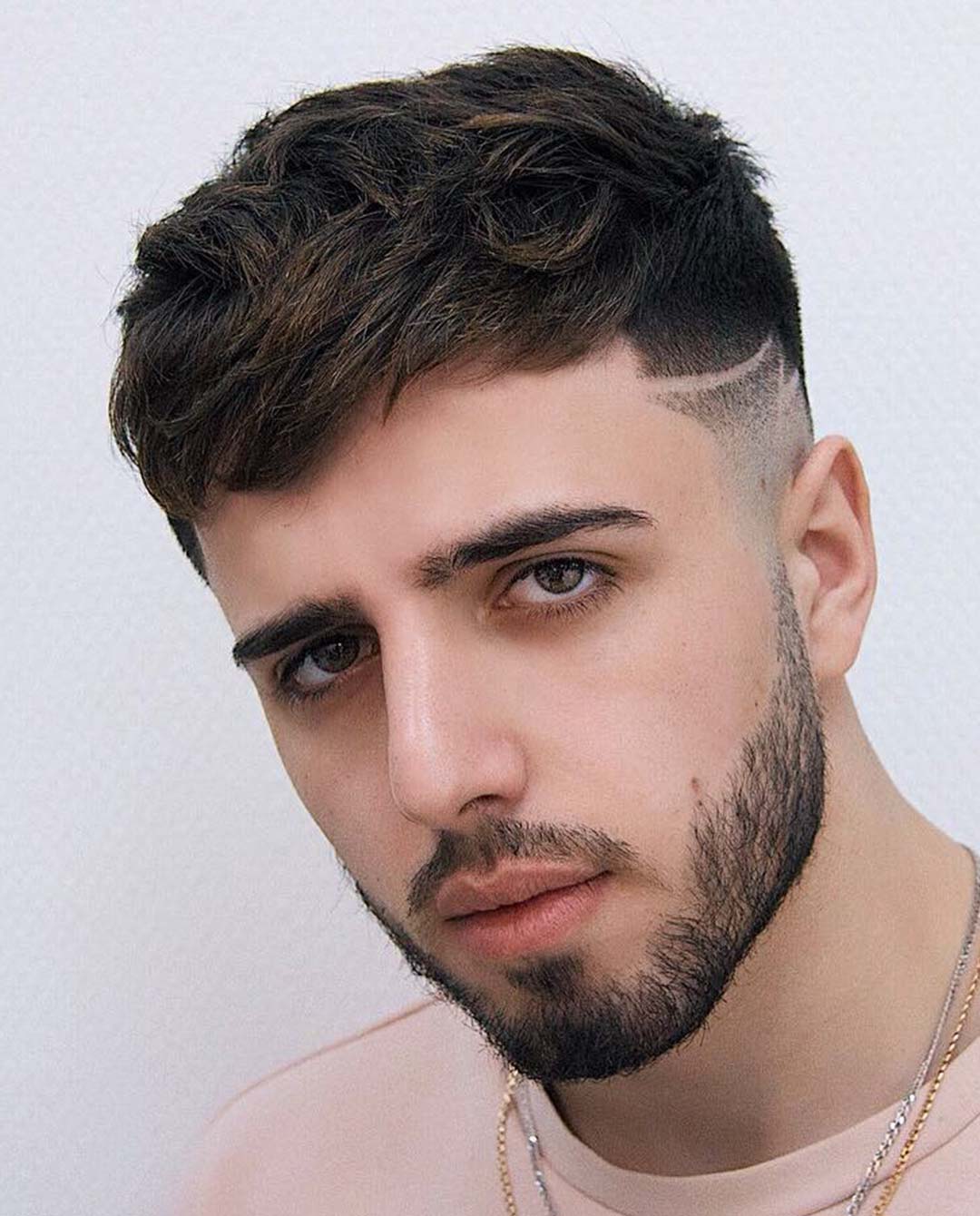 Disheveled Waves
If you have hair that you would like to have the effect of waves or curls, this haircut is for you! Get that perfect messy "wash and wear" hairstyle with your new blowout haircut! Layered hair that is not short at the ends or soft in the bangs.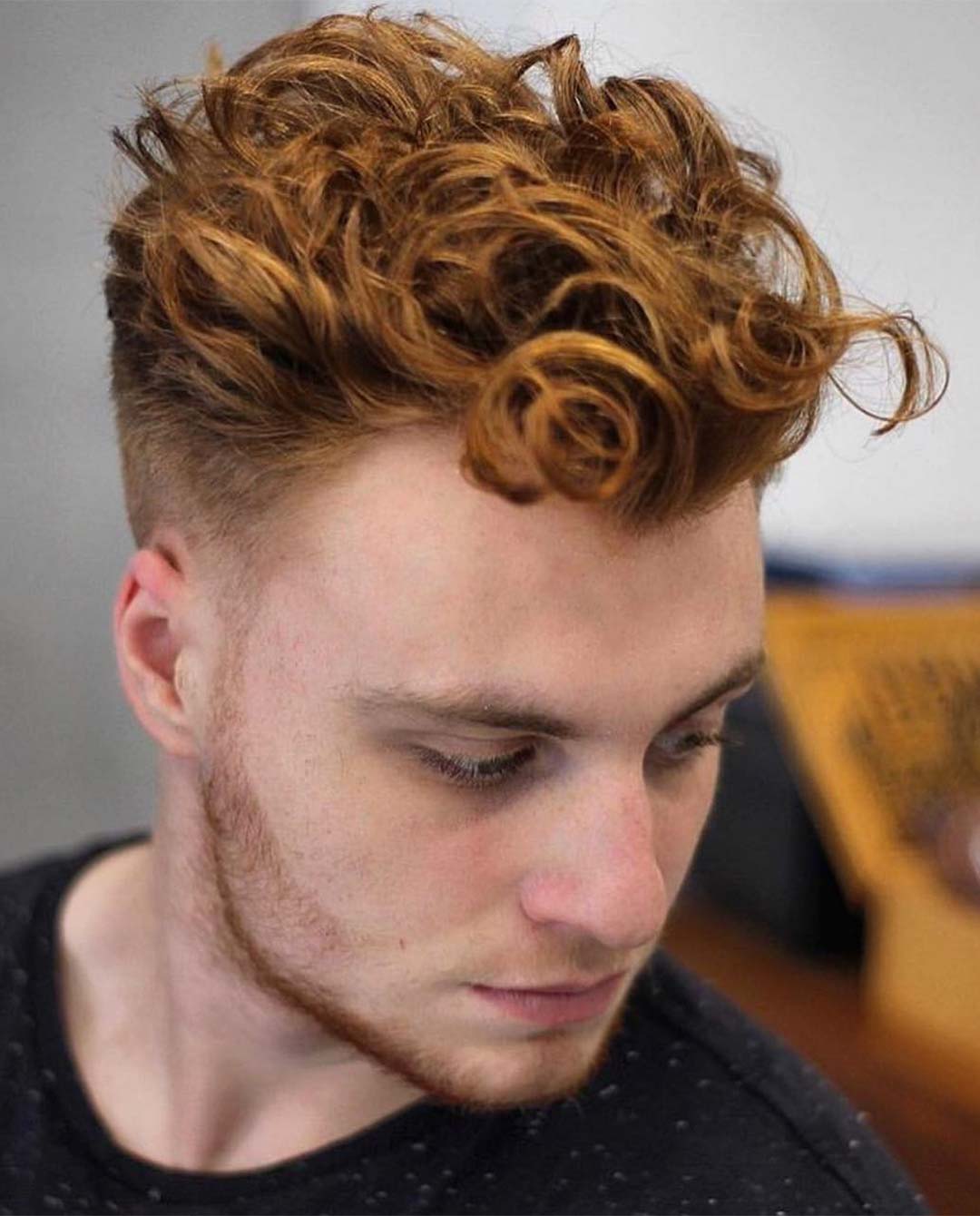 Perm with Undercut
You can have a new sophisticated style with a shave on the side. If you have a textured haircut, a perm can really compliment it. The perm with undercut adds an extra mean to the style, which helps add texture and fullness to your hair.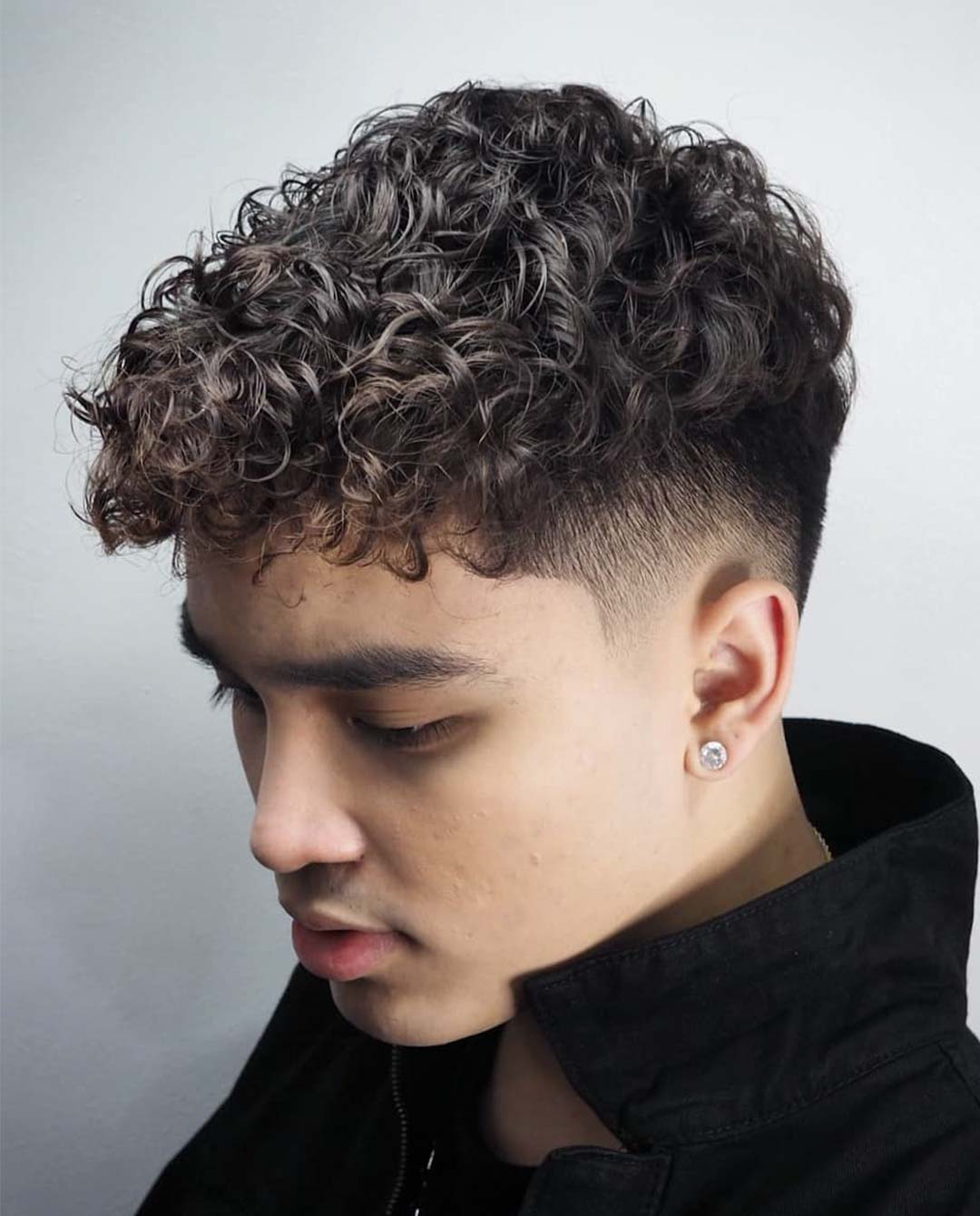 Taper Fade Mullet
The mullet haircut features a taper fade, so you have the short-cropped sides and the long shaggy top. This wavy hairstyle is a stylish way to respectfully honor the most controversial haircut in the history of men's hair. 
Even men with long, coarse hair can sport this stylish cut. You can pull off this wavy cut with subtlety or go all out and get a jagged look. This haircut look will evoke a biker vibe and make special occasions. Whether you're going for a low fade or a high one, the soft taper fade will make you look like a rock star!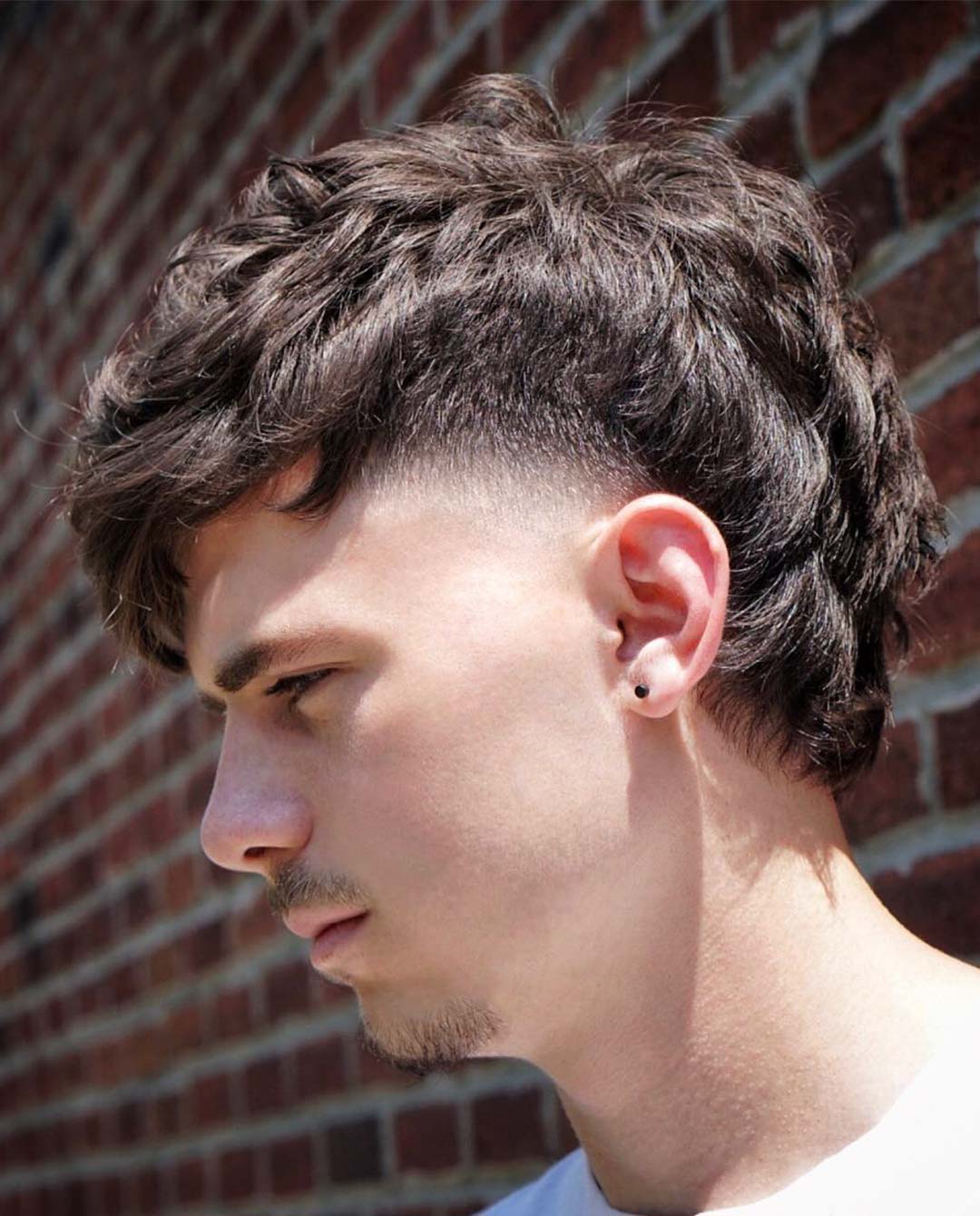 Blowout + Wavy Fringe
Blowout hairstyles are great for everyday use. To create a blowout cut with fringe, you need long hair that will not blend in with your short hair. The bottom part should be cut just above the eyebrows and not interfere with your vision. This wavy style works well on natural waves or textures. Use dry shampoo or sea salt spray to add extra volume and texture to your fringe. Then, pull it down low and back-comb it for a sweeping effect.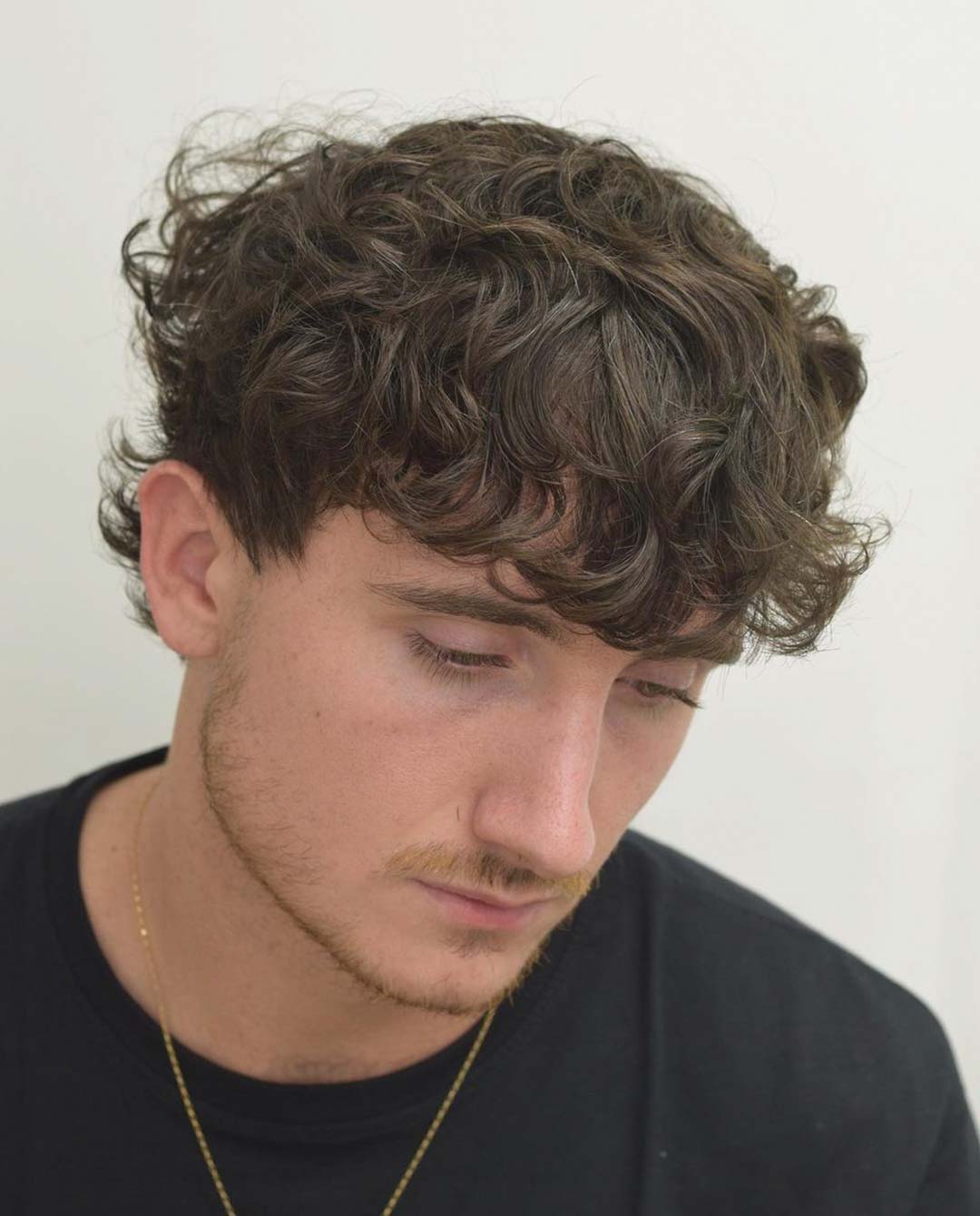 Ivy League with Deep Part and Drop Fade
The ivy league haircut is a great staple for those looking for a low-maintenance but stylish haircut that will never go out of style. The ivy league haircut features a deep part that drops from short to longer lengths, blending seamlessly from a cropped side to a longer top length. It's ideal for those who desire a style with a little more length and a lot of flavors. It's a great look for a smart, casual look. The textured and wavy hairstyle is also easy to manage in the morning and even with a receding hairline.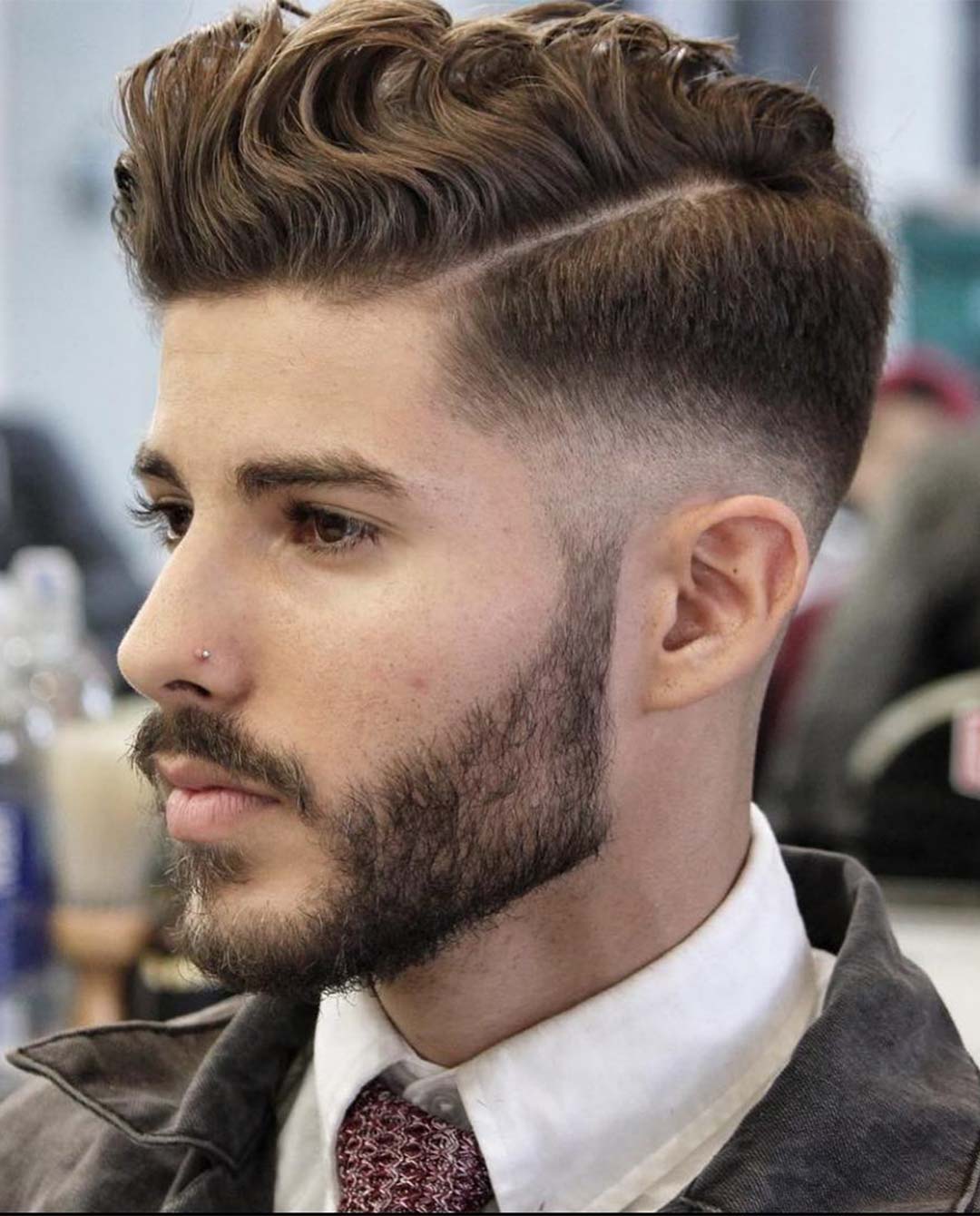 Burst Fade Mohawk
The mohawk is a classic haircut that has been around for centuries. However, the traditional hawk doesn't have much in the way of personality or style. The burst fade mohawk aims to change that by adding color, texture, and dimension to this iconic hairstyle with an added burst fade technique. Burst Fade is a type of haircut where the hair is fading into a shaved line. The effect is lively and modern, whether it's a low, high, or mid fade. You can achieve this high-contrast fade with single blades and multiple blade razor cuts.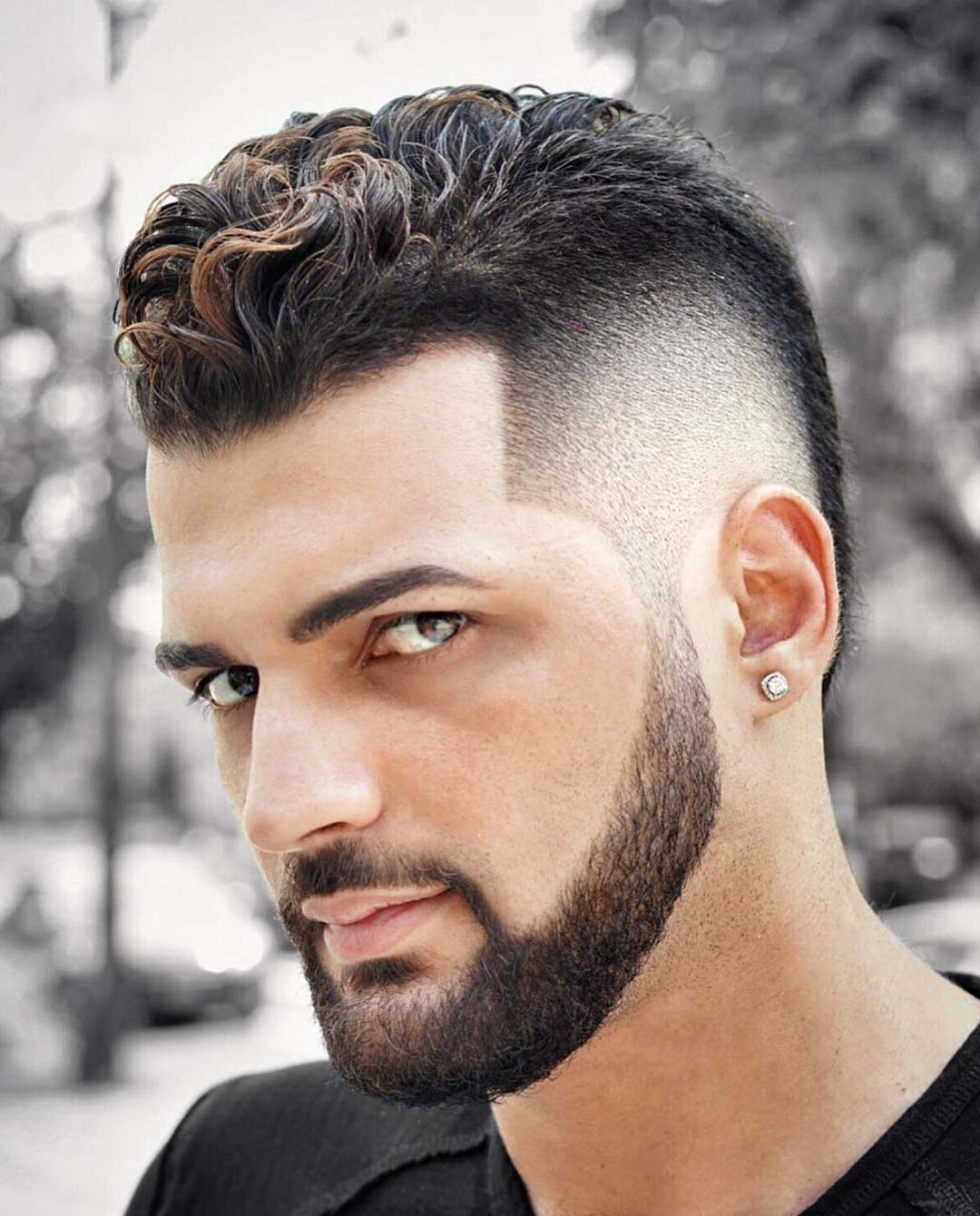 Comb Over with Part
A comb-over with part is a great option. This wavy look is perfect for men who want to keep their hair short, and you can style it in various ways. 
Men with wavy hair often suffer from too-tight curls that fly all over the place no matter how long the cut is. It would help if you tamed curls for this mid-length contemporary haircut. Part hair on the side and keep the length short on the back and top.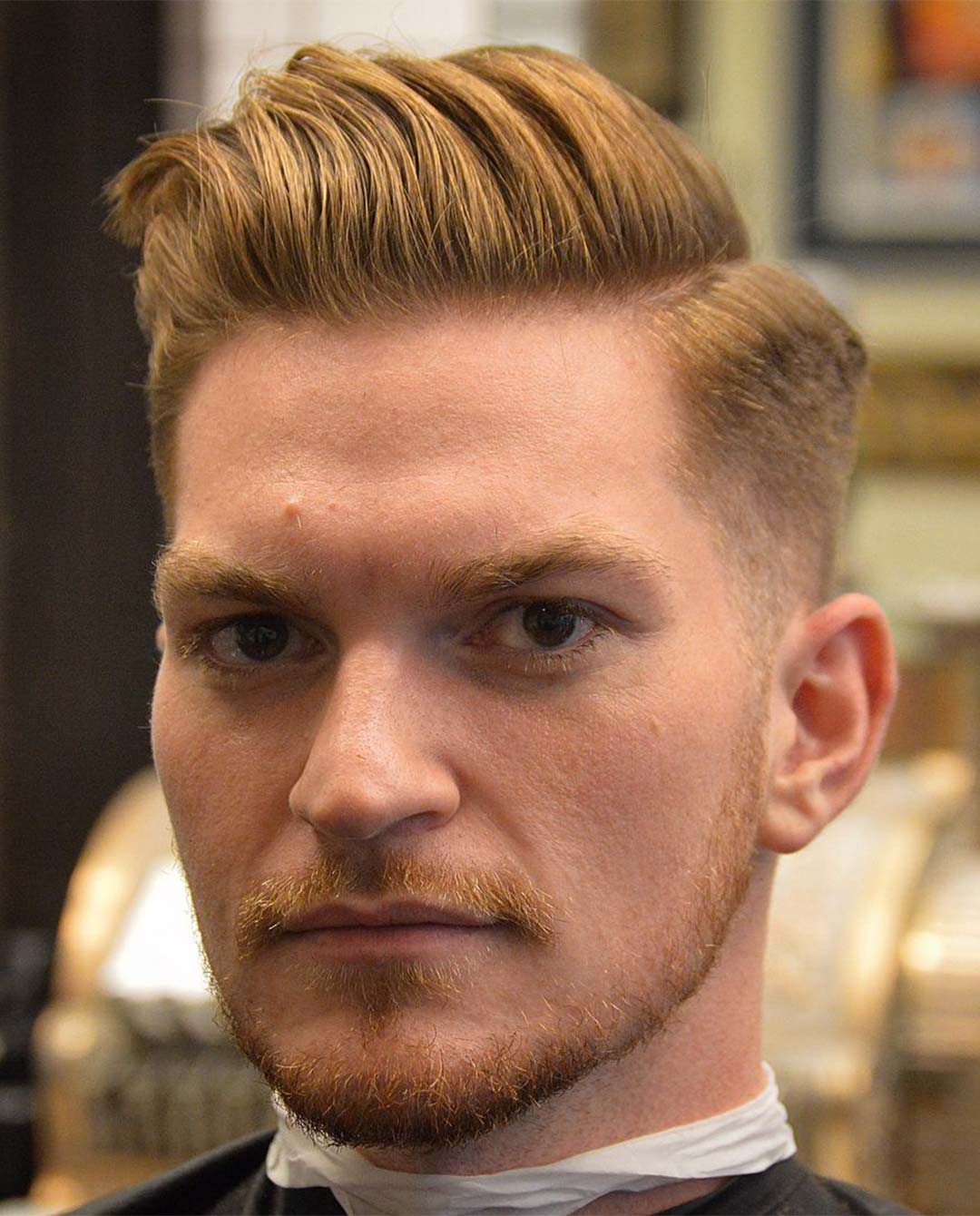 Wavy Fohawk with Side Design
A fohawk haircut is a distinctive haircut for men. It is a combination of long and short hair with a spiky manner. The sides and top should be faded so that the overall shape of the hair is defined. A low fade and edgy disconnected finish may also enhance the hairstyle.
A faux hawk is a trimmed section of hair that allows the wearer to create an interesting look. This cut is easy to style, yet striking in its simplicity. For those interested in this wavy hairstyle, it is best to visit a barber who can give you instructions on how to achieve the desired look.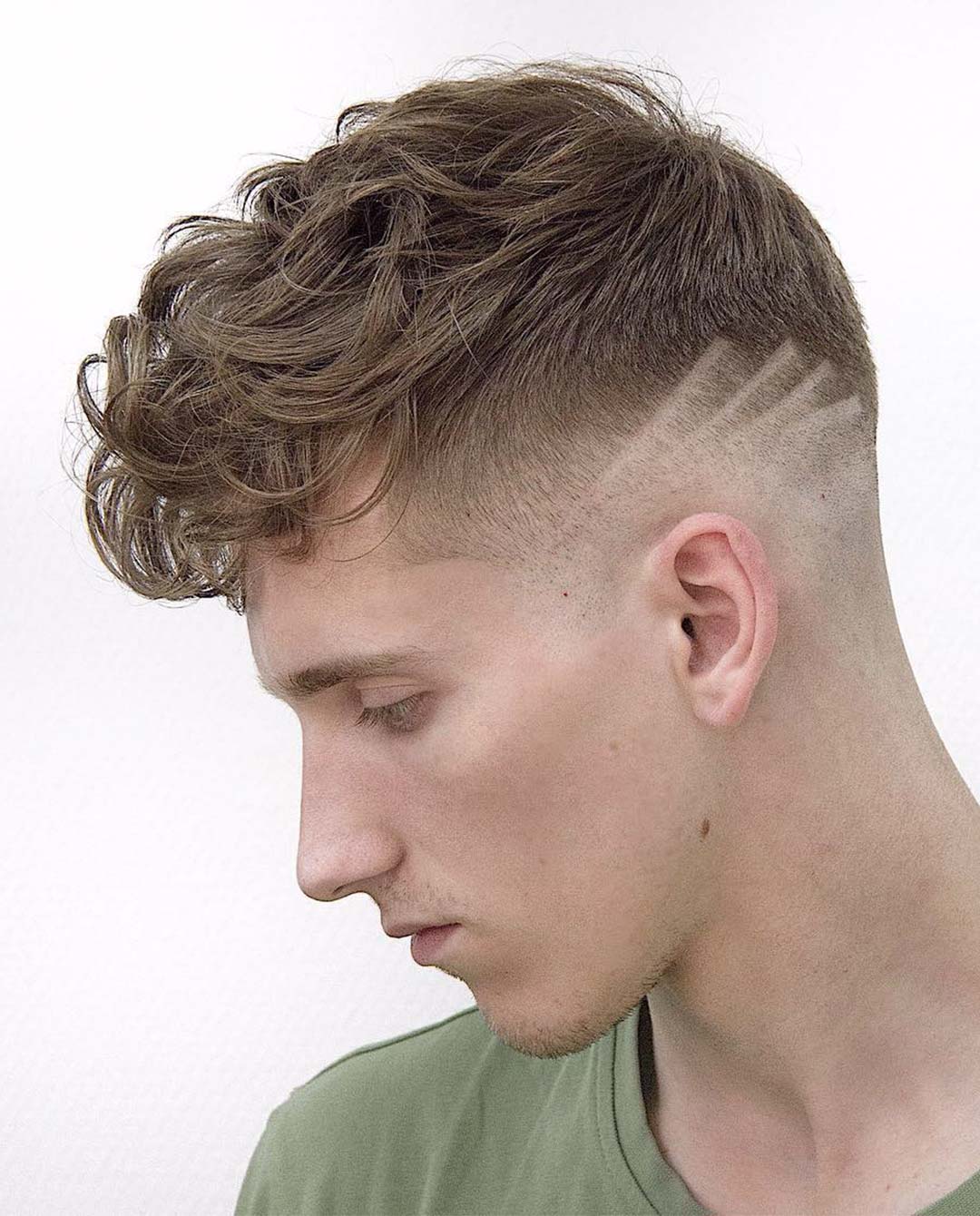 Dense and Shaggy Bangs
The celebrity trend of shaved sides and long bangs started with The Beatles back in the '60s. The "Shaggy Bangs" haircut can make you look like you've lost your mind. This is a professional and stylish haircut that has an old-school charm. A shaggy cut is a layered hairstyle that features medium-length bangs along the front of the face. The bangs are typically longer on either side of the head. There are many different variations of the hairstyle, depending on how deep you will cut the sides. The cut falls somewhere between a Dutch Boy and Boxer cut.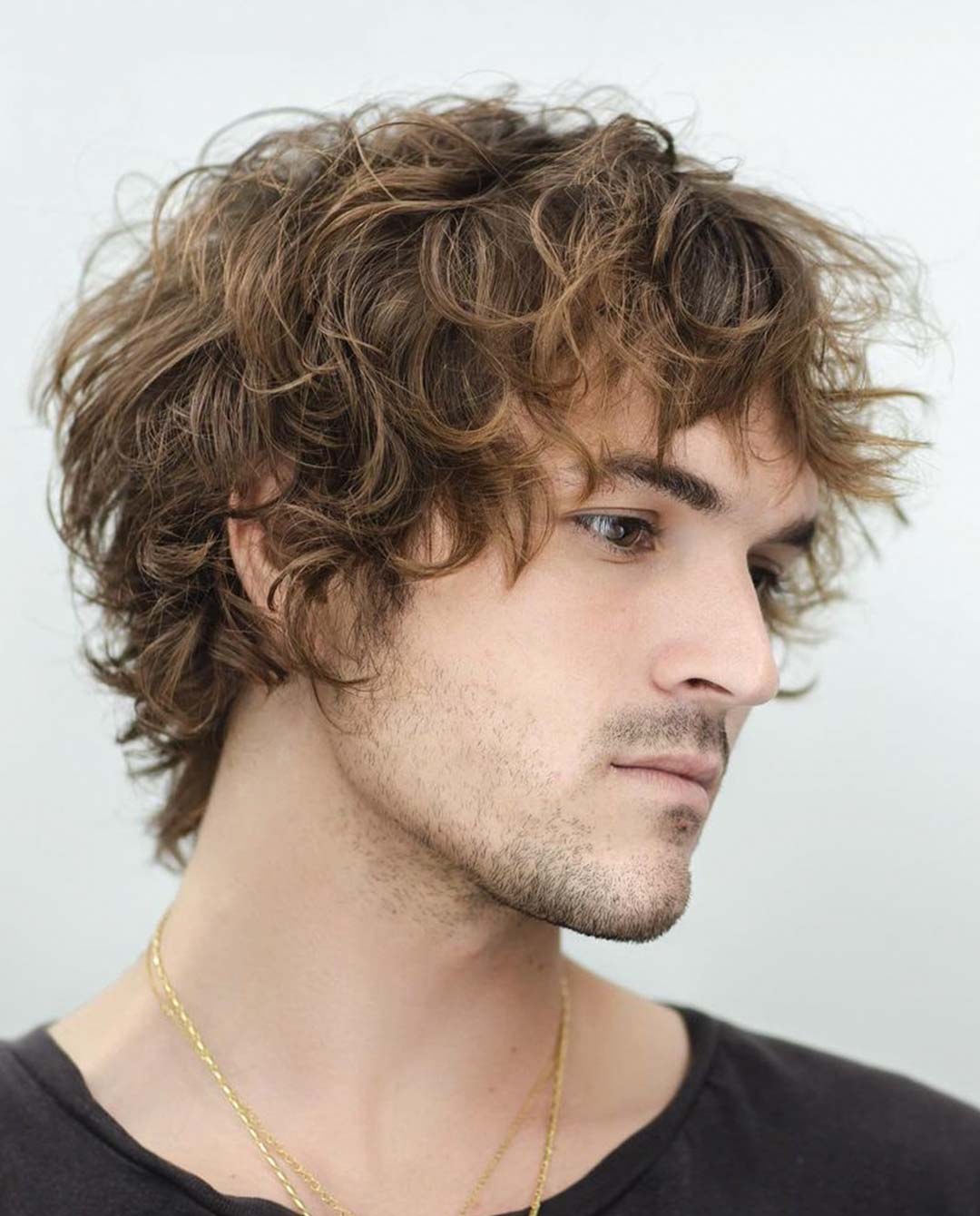 Subtle Medium Length Hair with Layers
Many men choose to have longer lengths, which are usually pulled back in layers. However, if you aim for a more office-appropriate look, this wavy cut will work well. You can slick it back, flip it to the side, or comb over it for a more masculine look.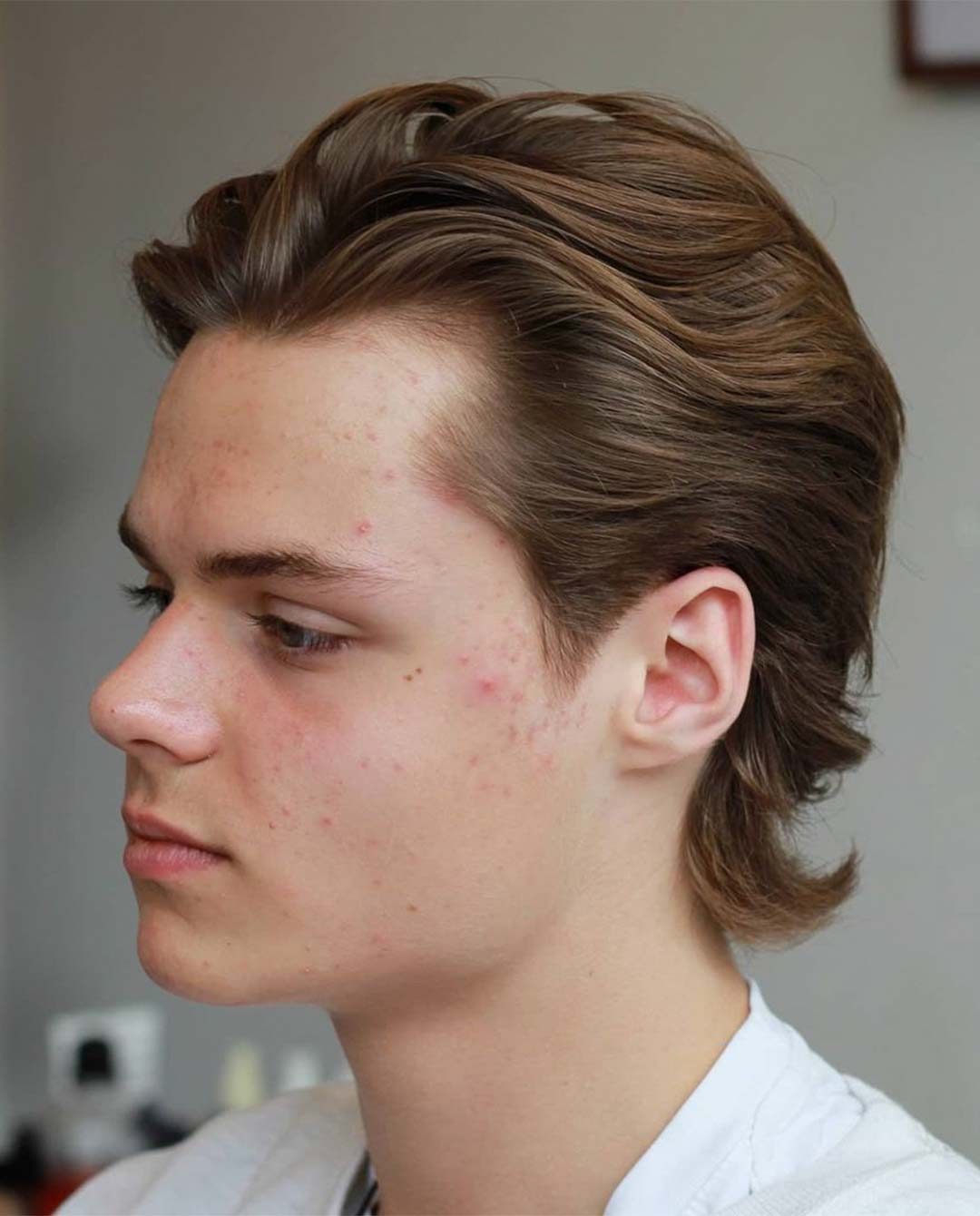 Faux Hawk with Skin Fade
This wavy hairstyle is known for its sexy, edgy appeal because it takes advantage of high-contrast. In addition, the skin fade portion of the style helps to create a sharper definition between the short-textured styled hairs and the longer, shaggier texture of the hairs toward the back of the head. 
Men who like simplicity and ruggedness in their style will definitely want to get the faux hawk haircut.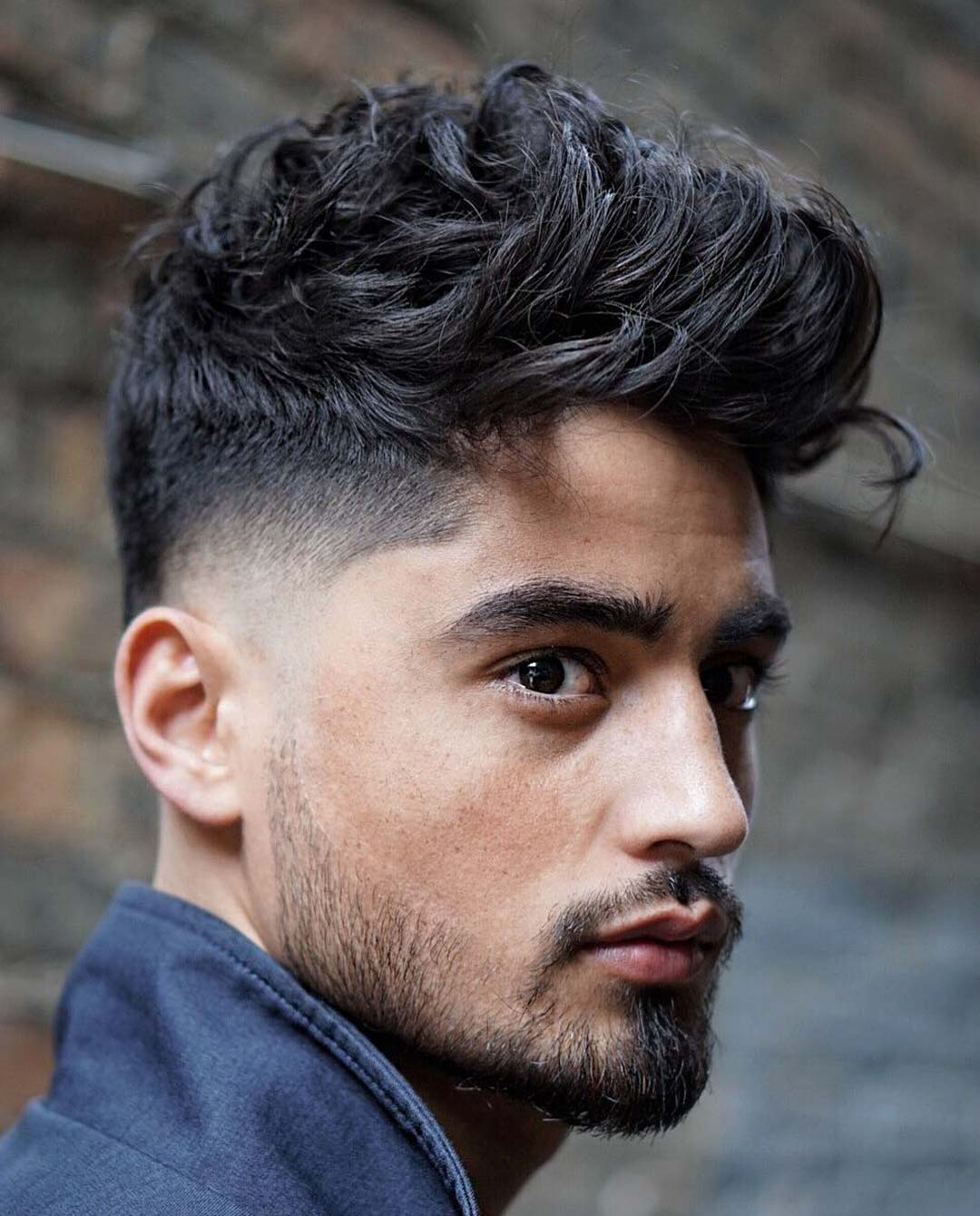 Quiff with a middle part
The quiff haircut is a classic style that is refreshed with a middle part. For the quiff haircut, you will need volumes at the crown of the head; then, taper hair gradually into the skin. Moreover, the middle-parted hair gives you a look of the perfect coolness and professionalism mix.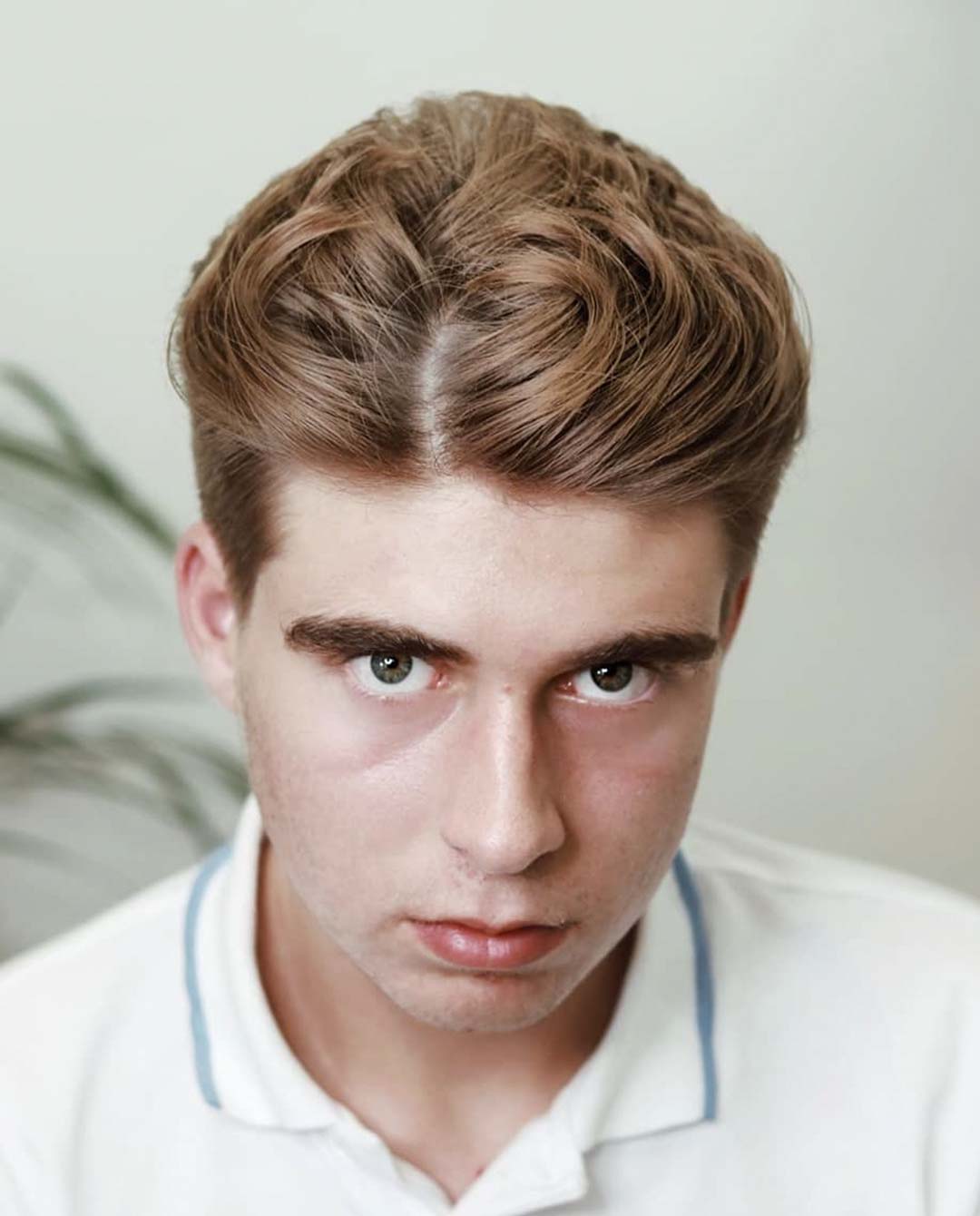 Curtains Hairstyle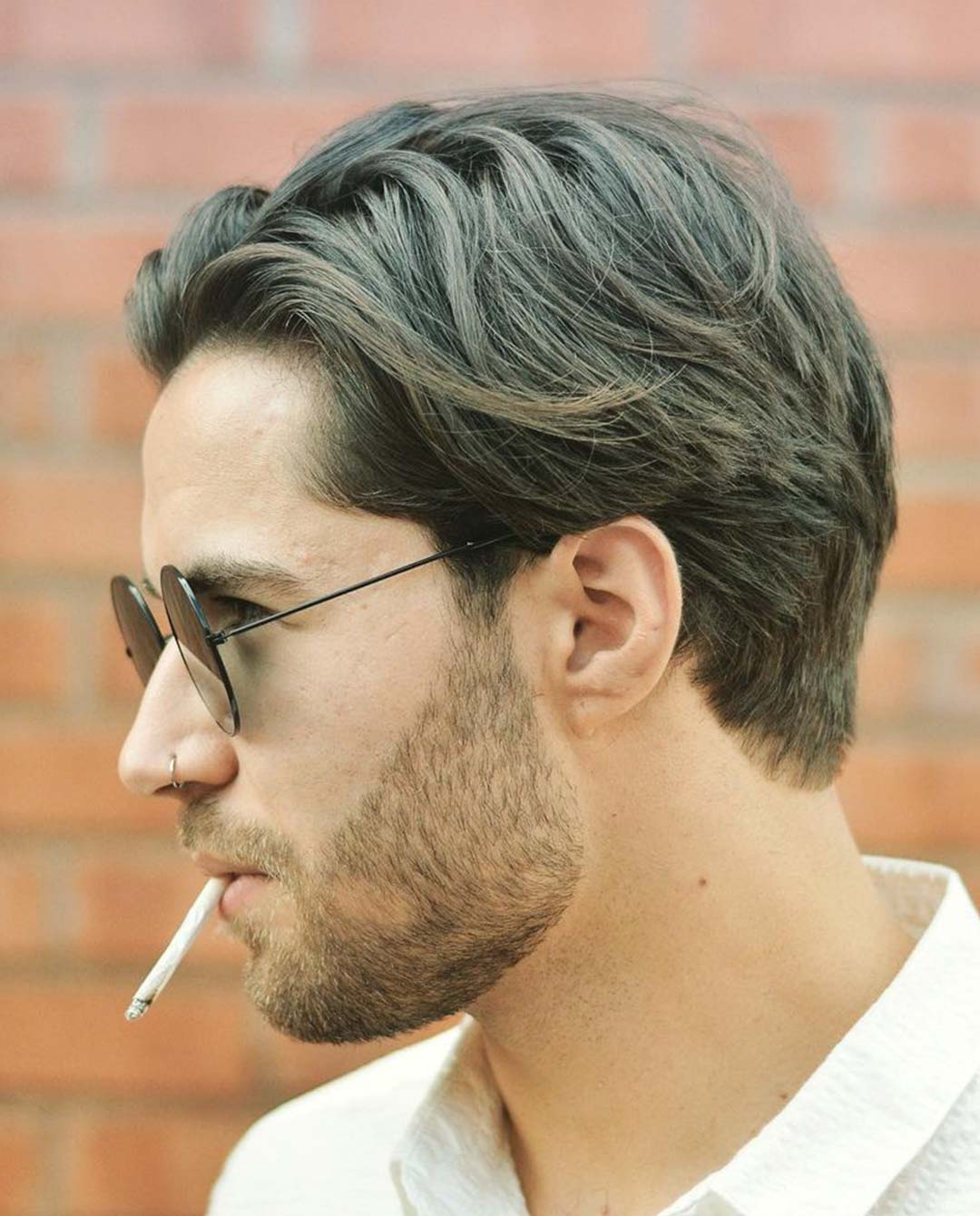 Dense and Messy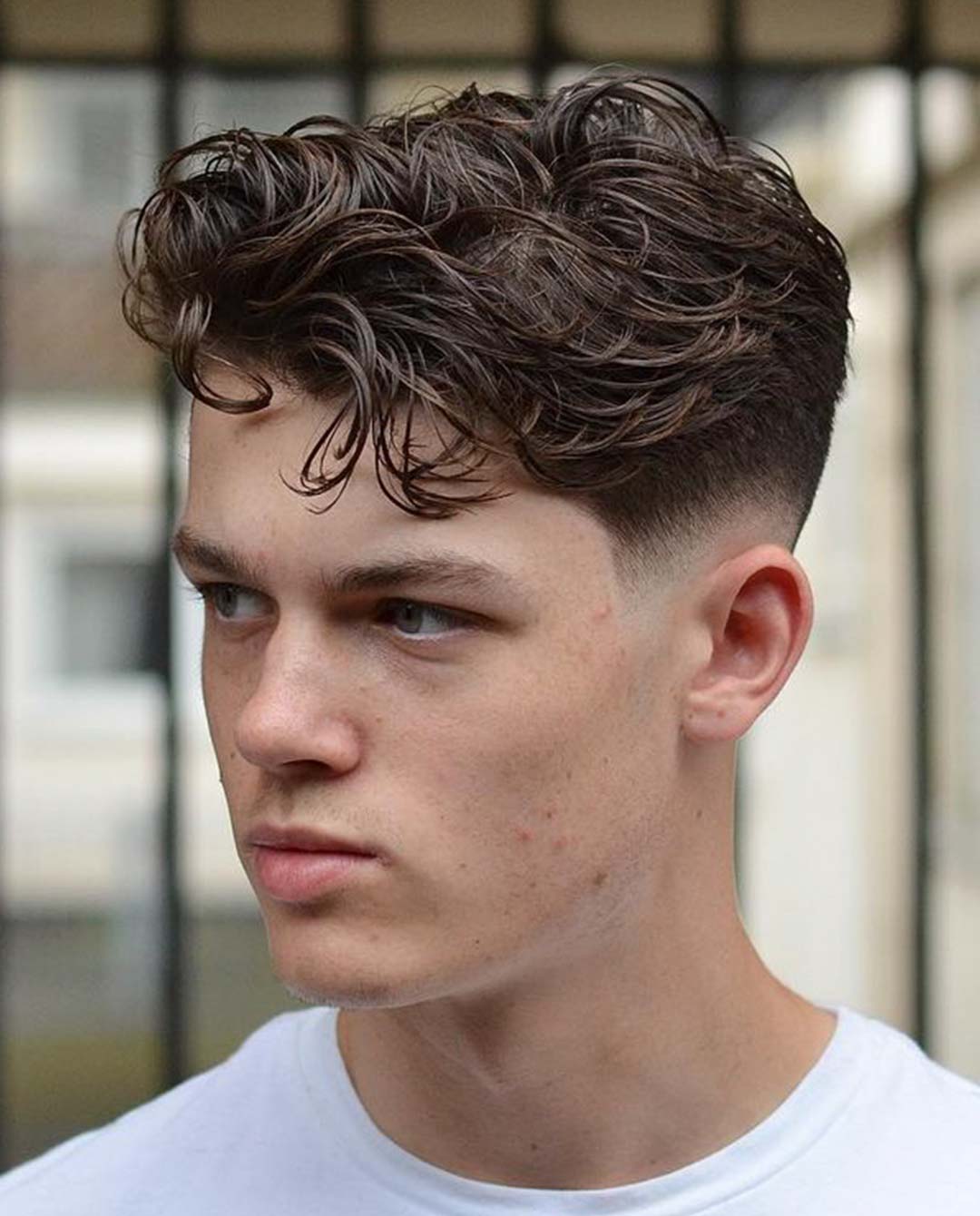 Ducktail Haircut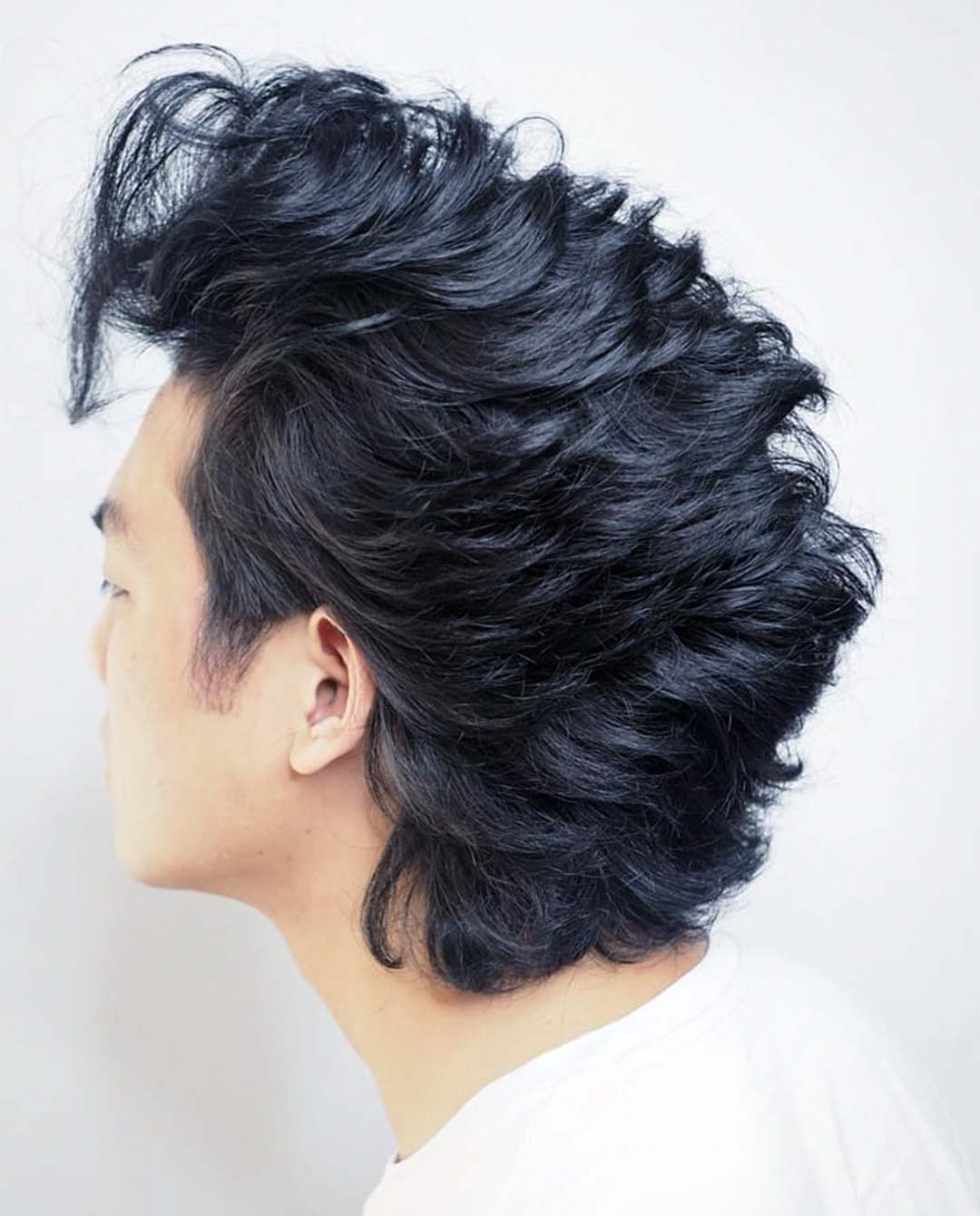 French Crop with Side Design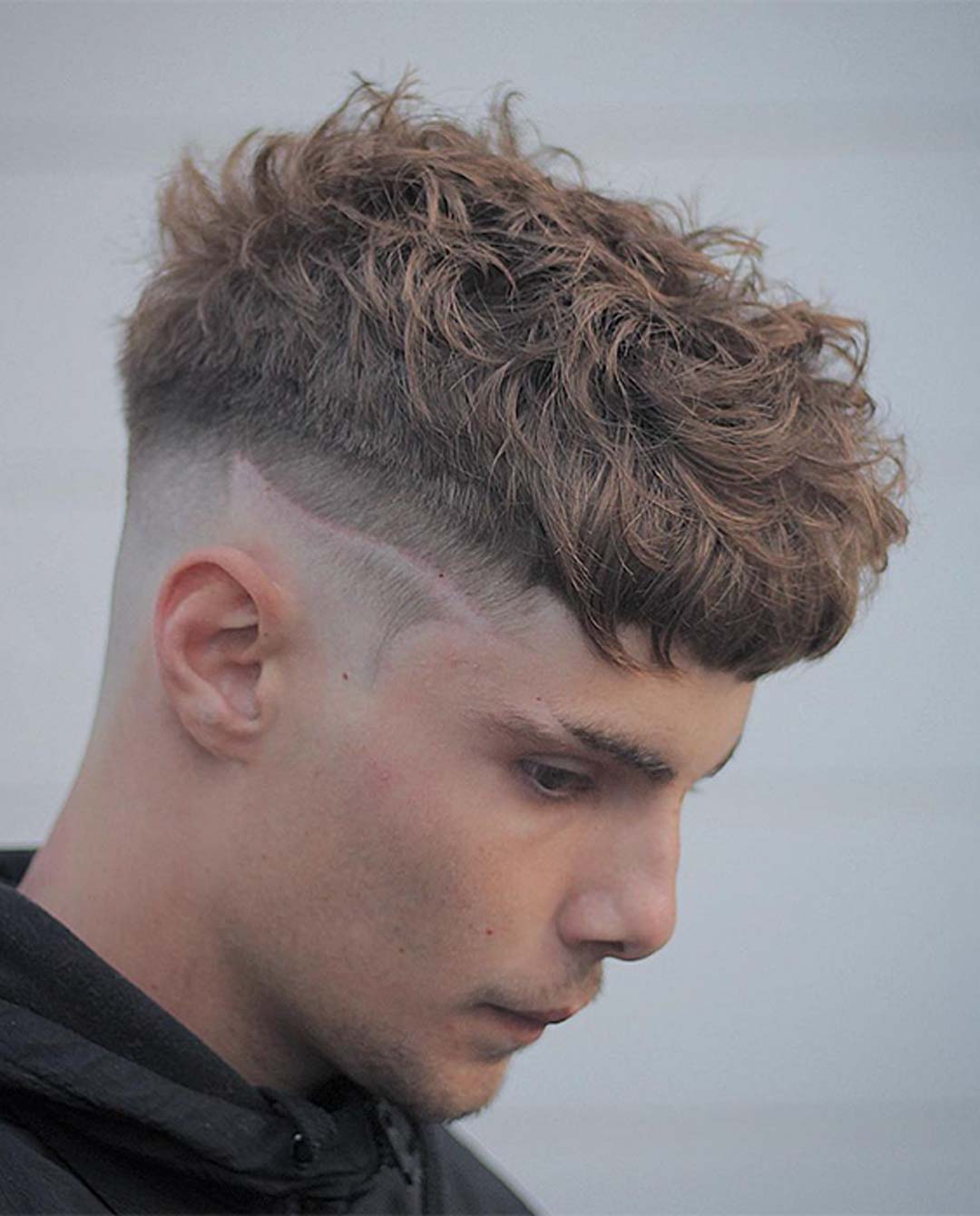 High Top + Fingered Quiff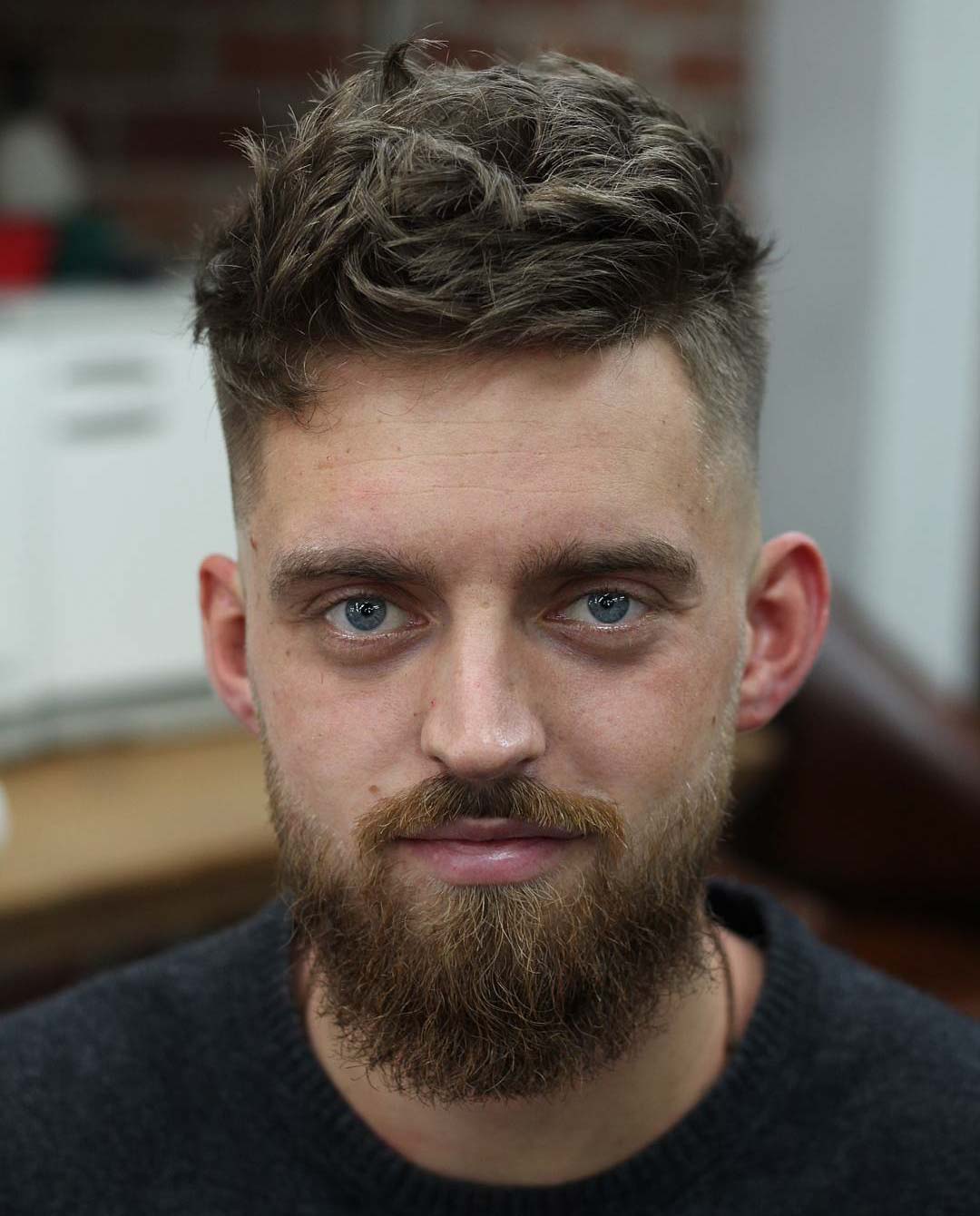 Ivy League Haircut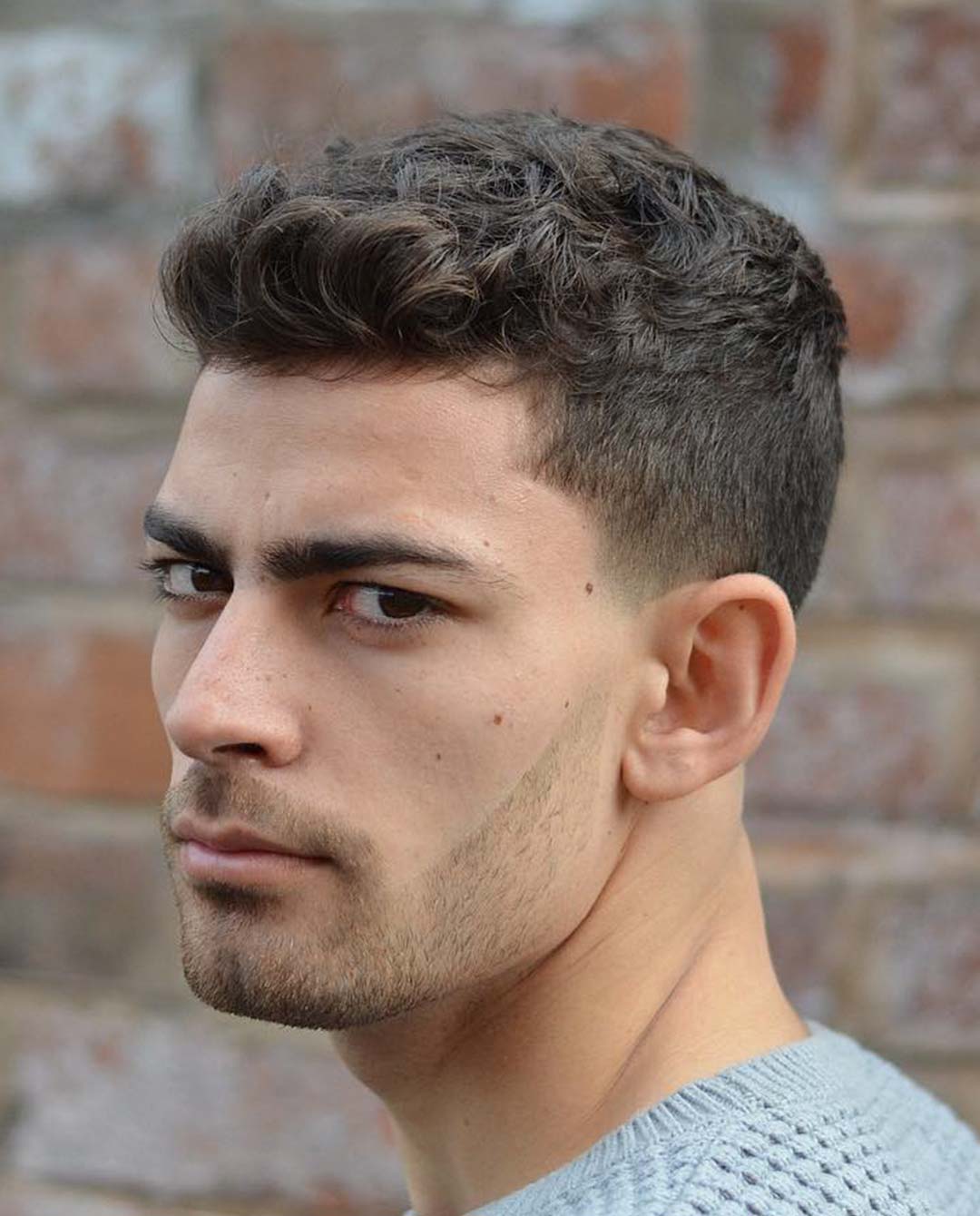 Layered Comb Over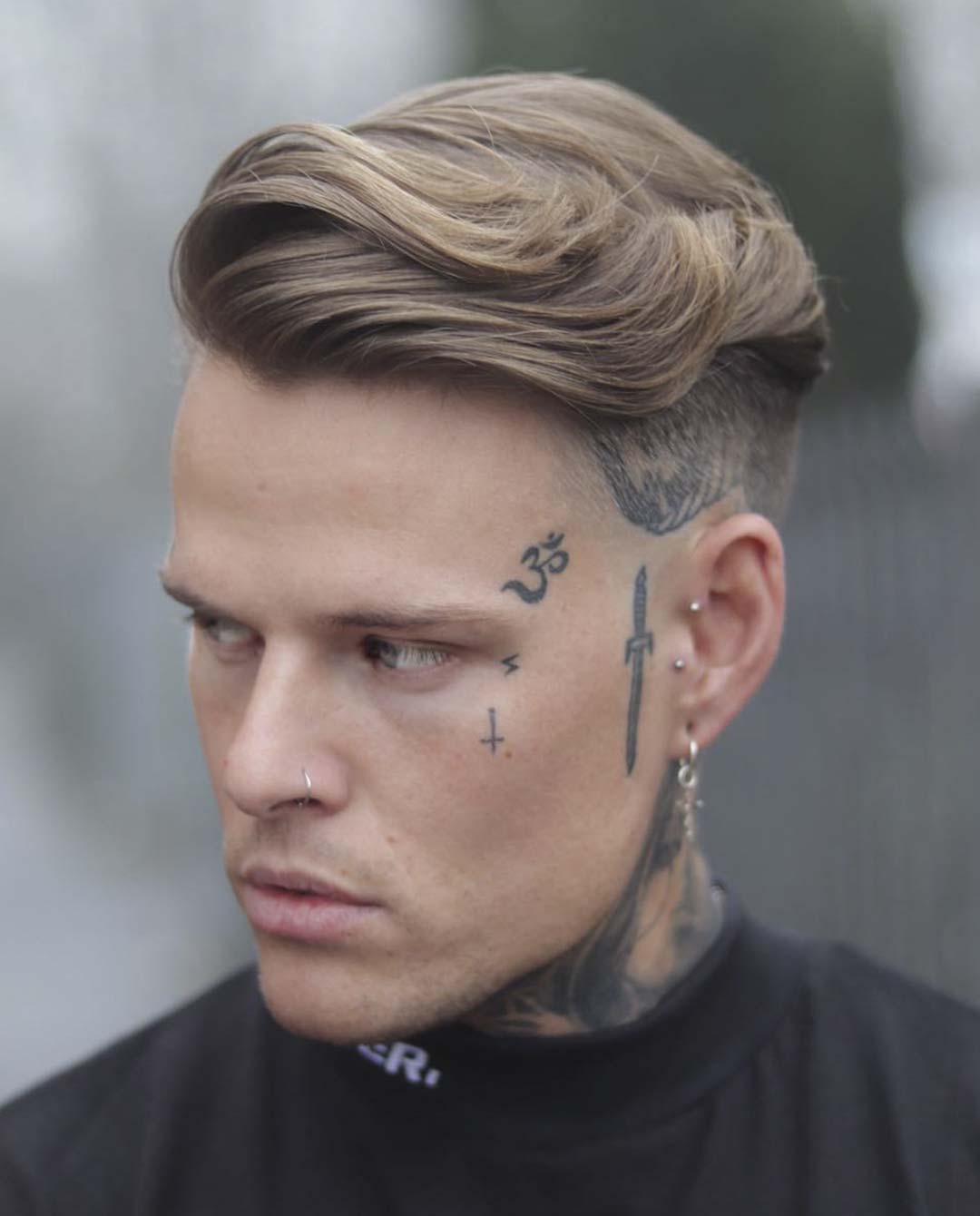 Overgrown Caesar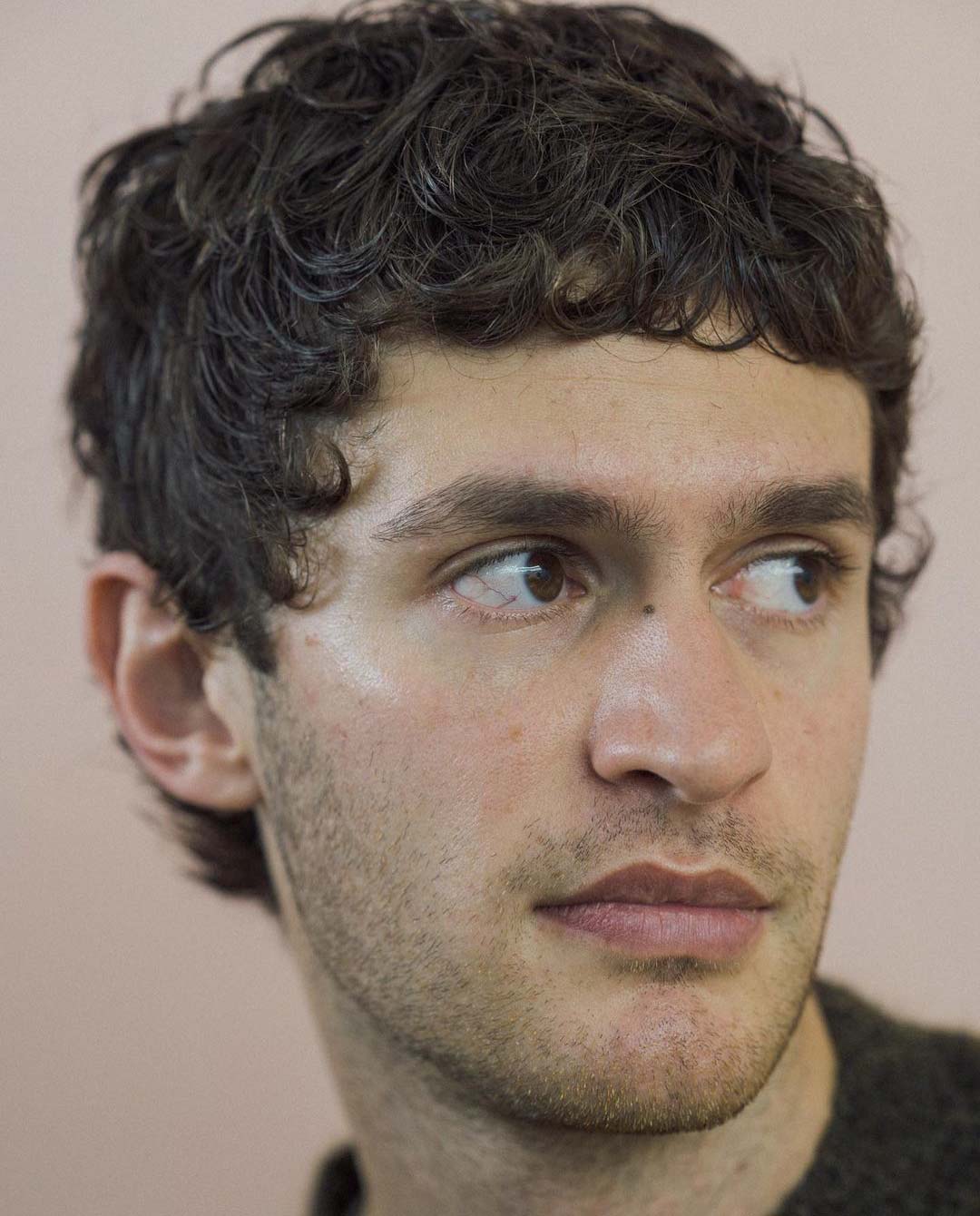 Pompadour with Layers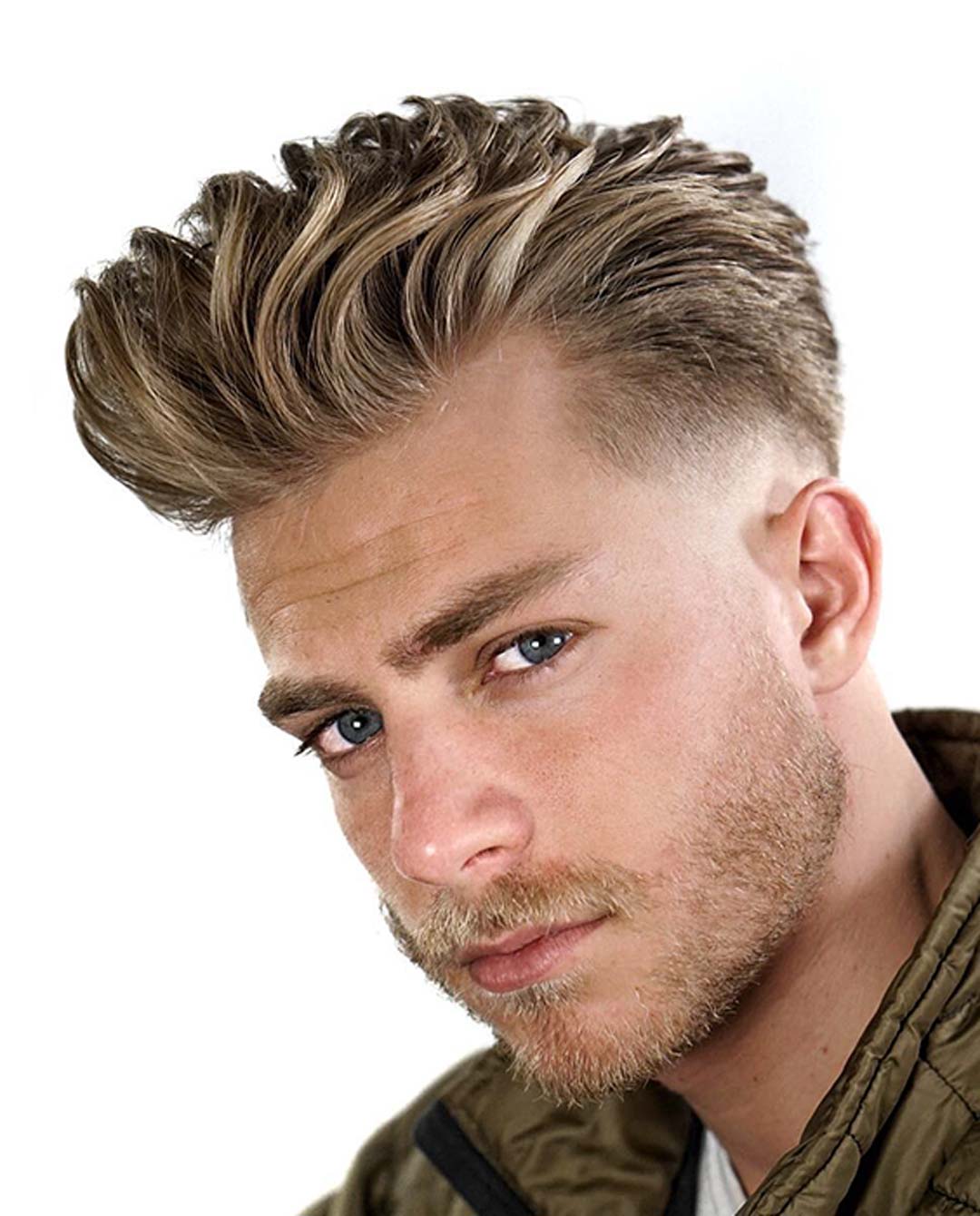 Pushed Back Widow's Peak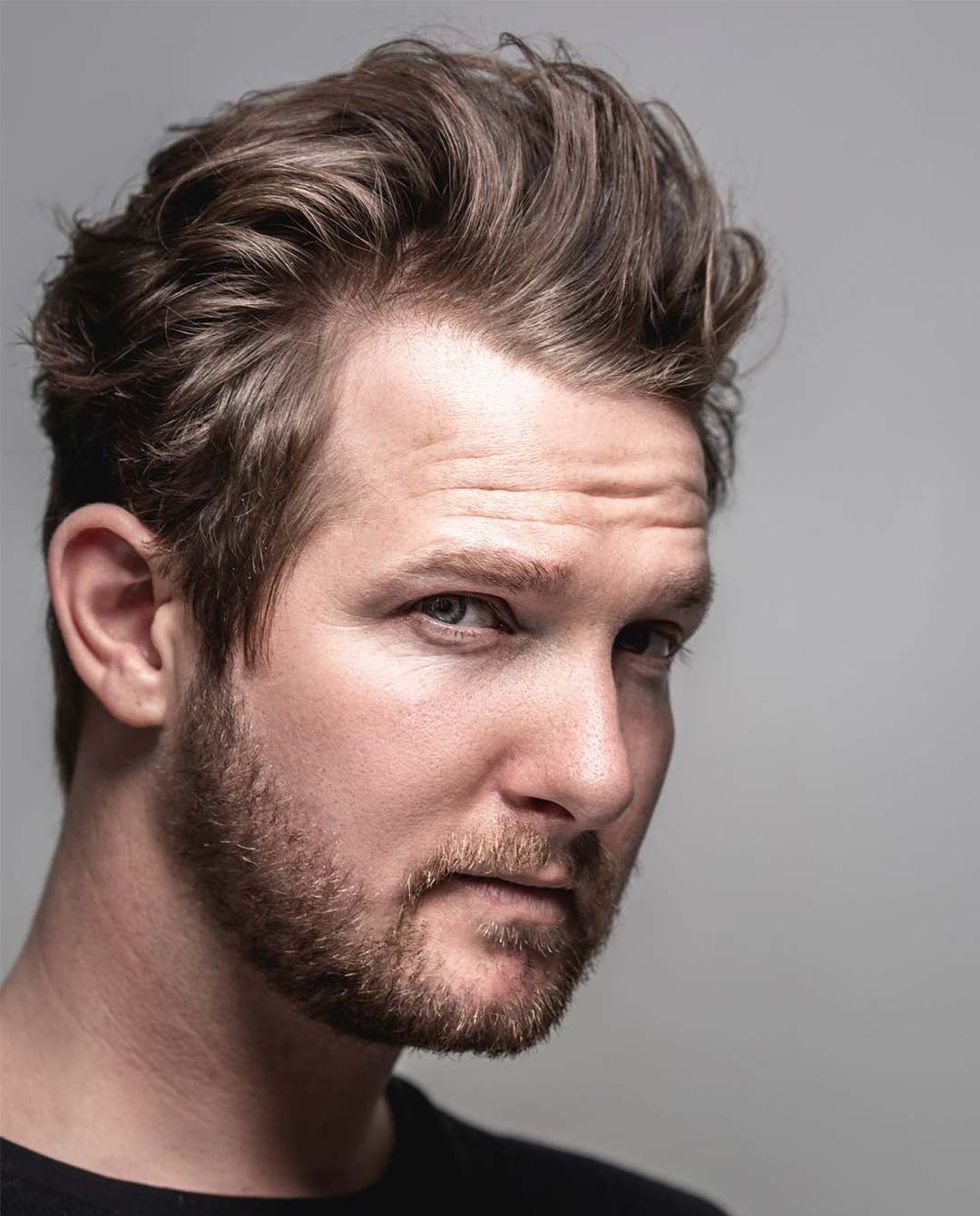 Side Swept with Low Fade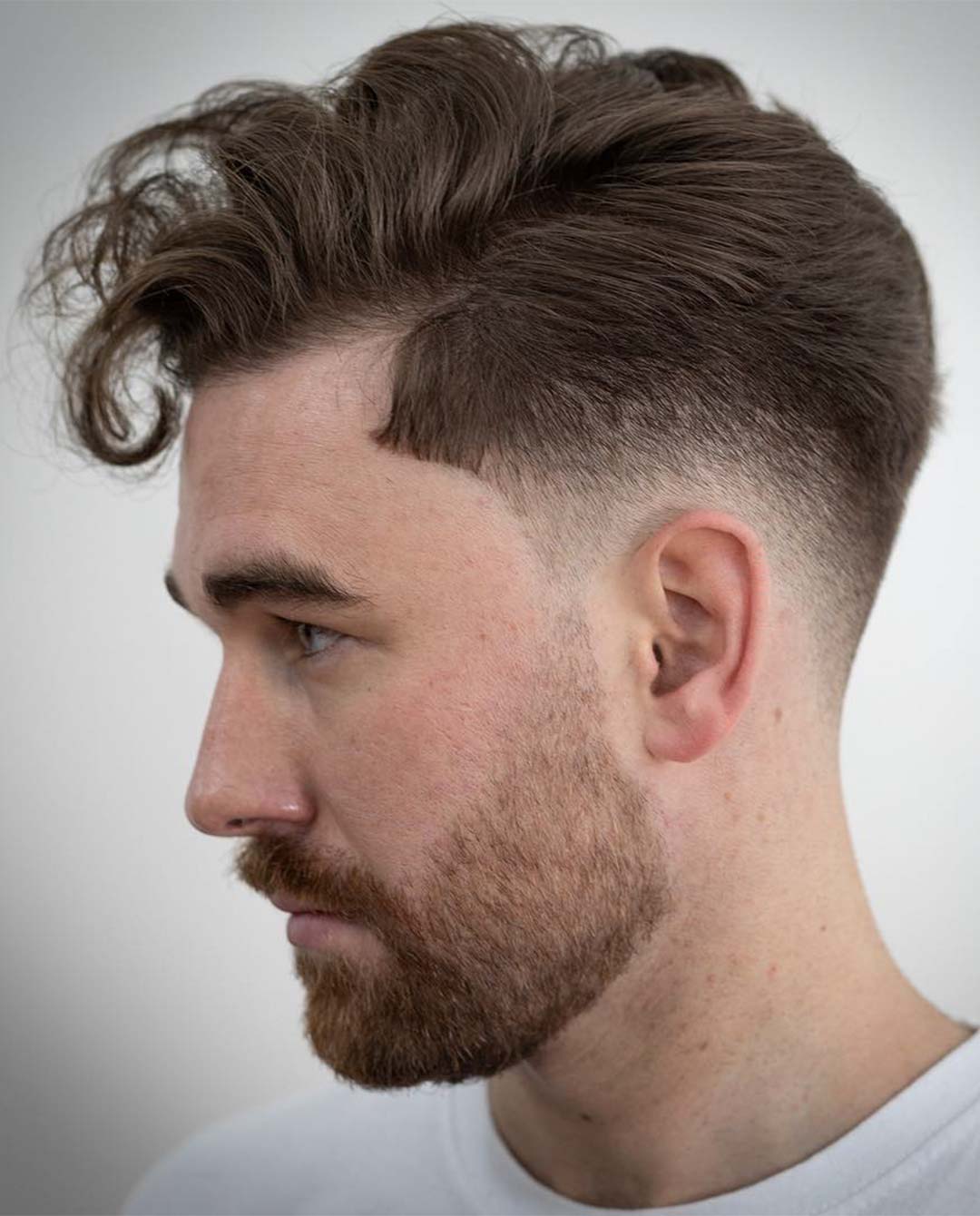 Layered Hair with Part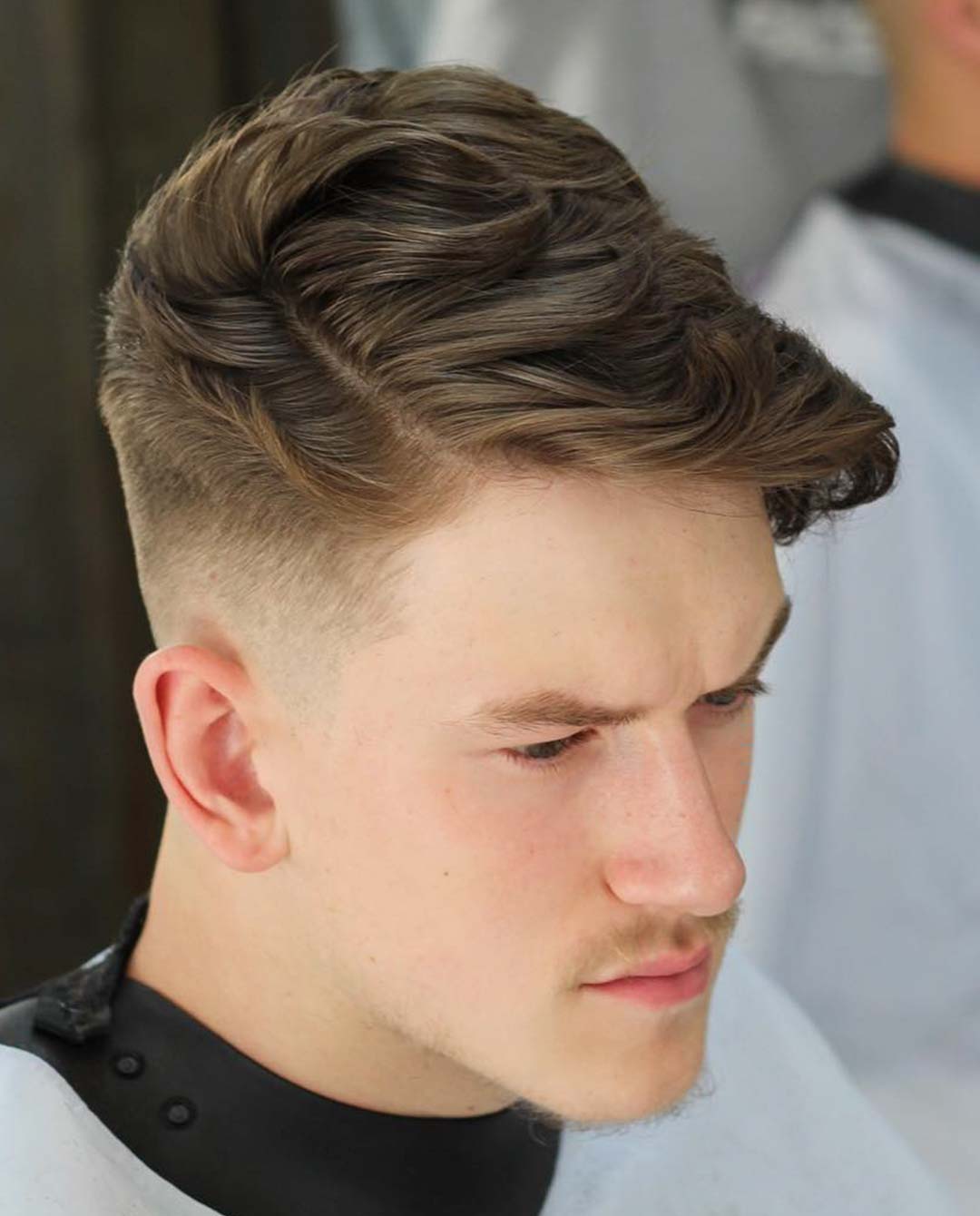 Taper Fade + Comb Over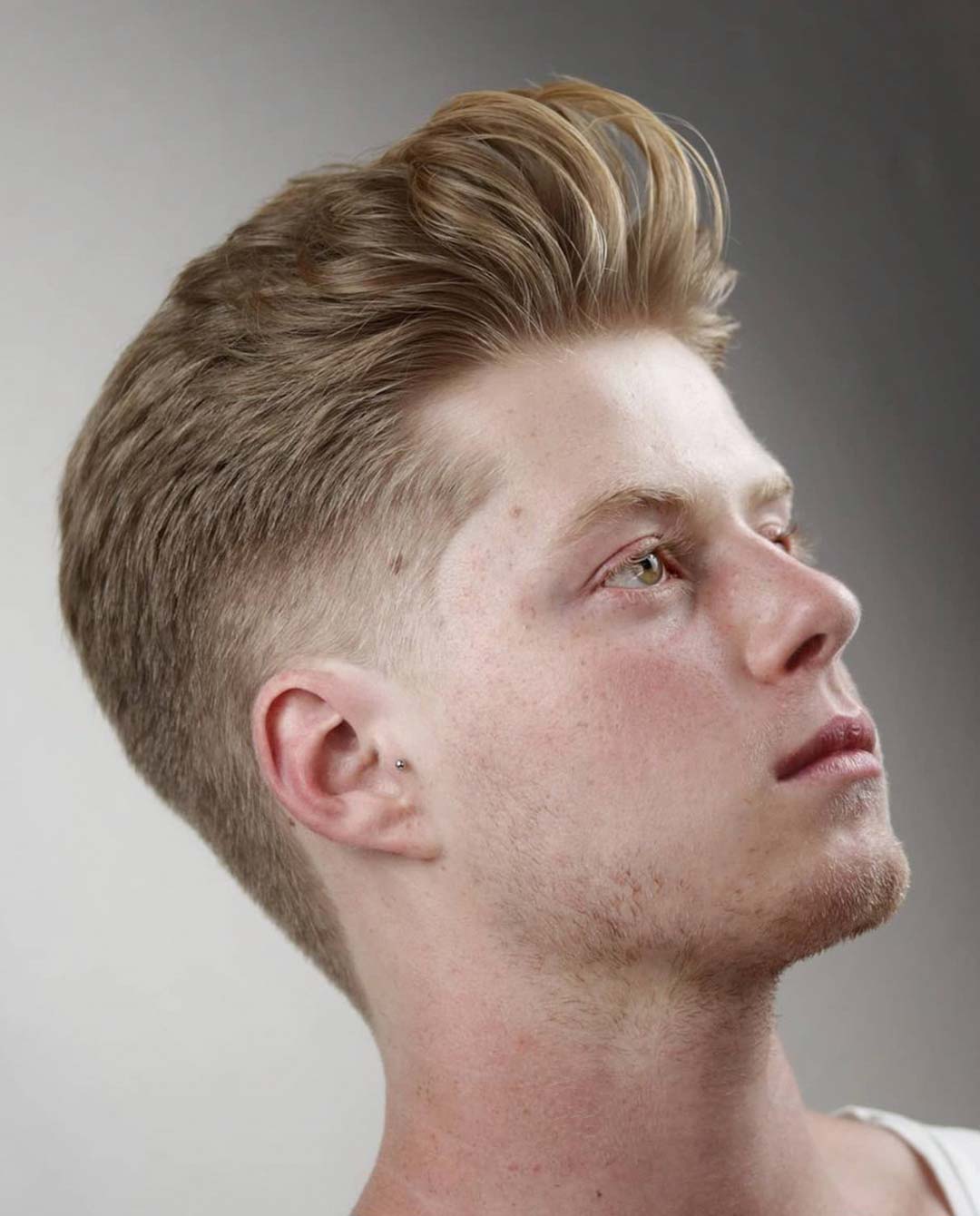 Textured Waves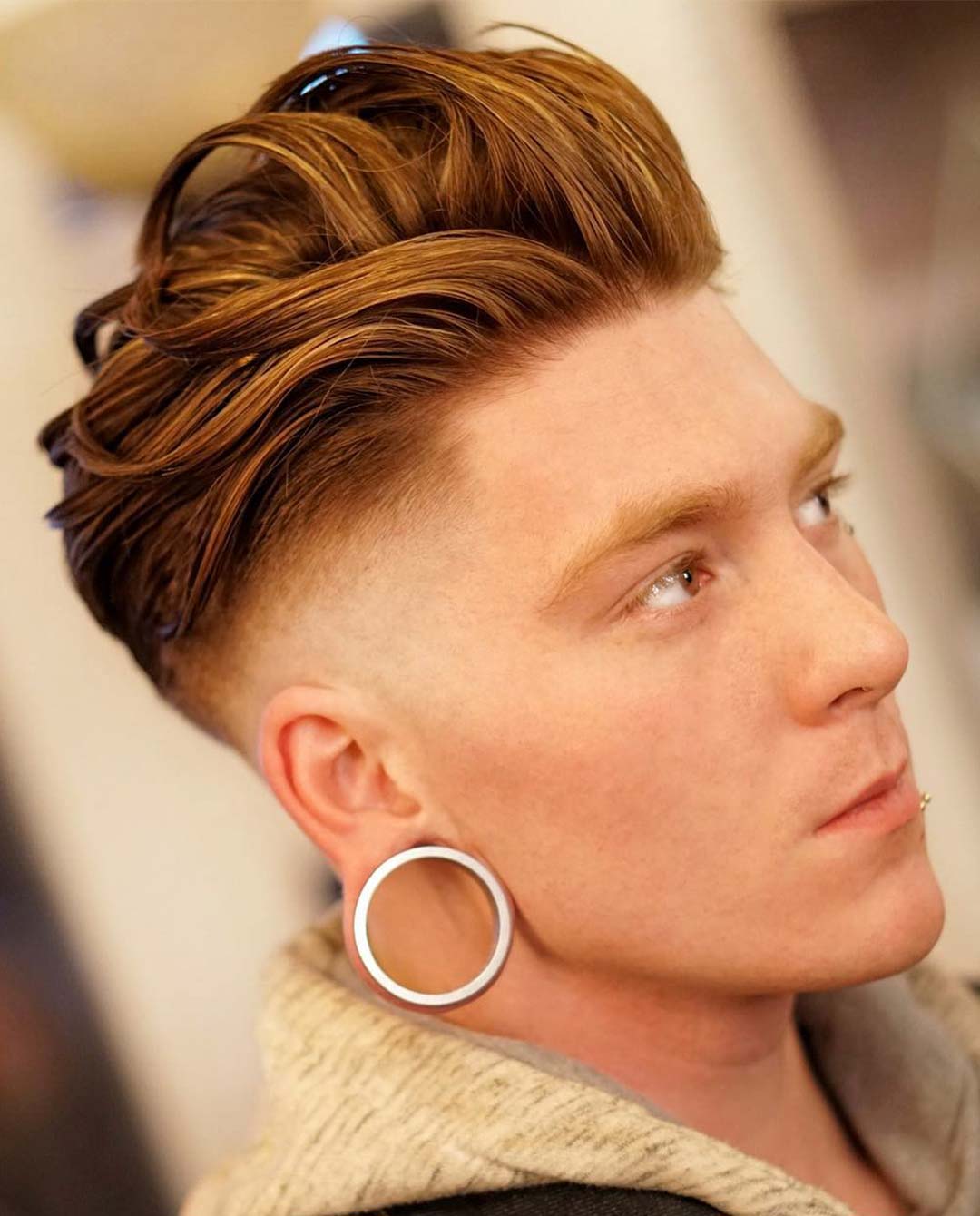 Undercut + Curly Fringe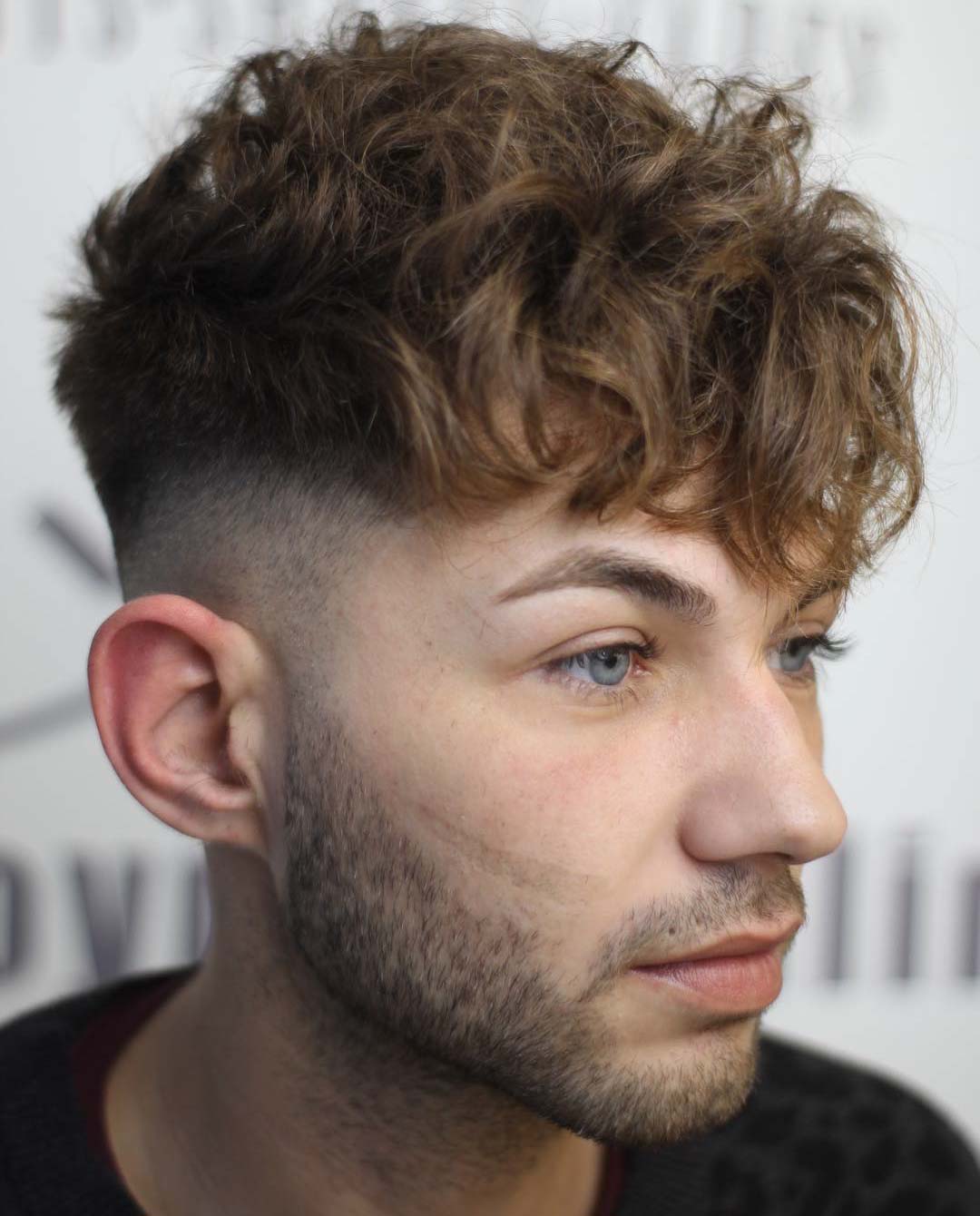 Wavy Quiff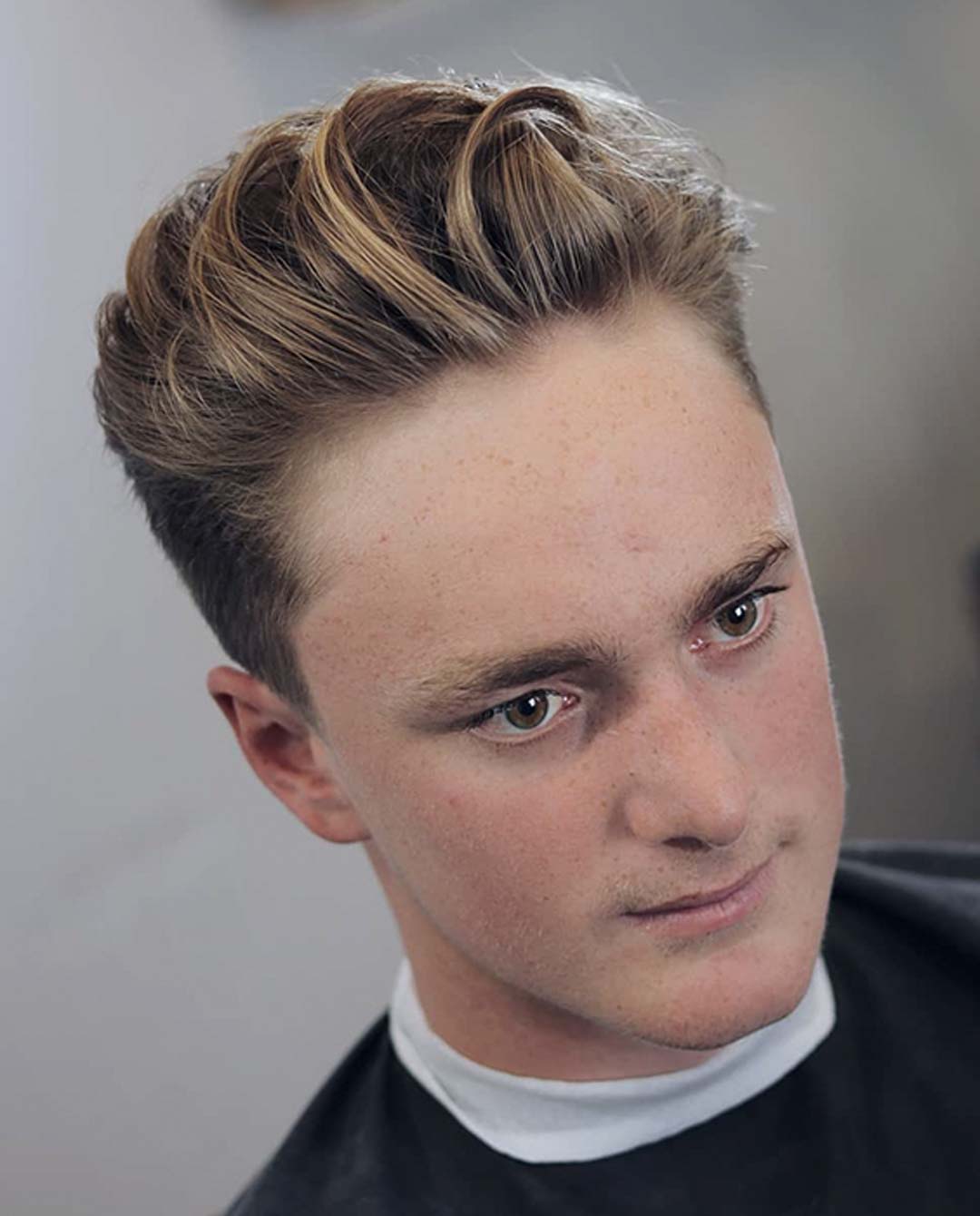 Widow's Peak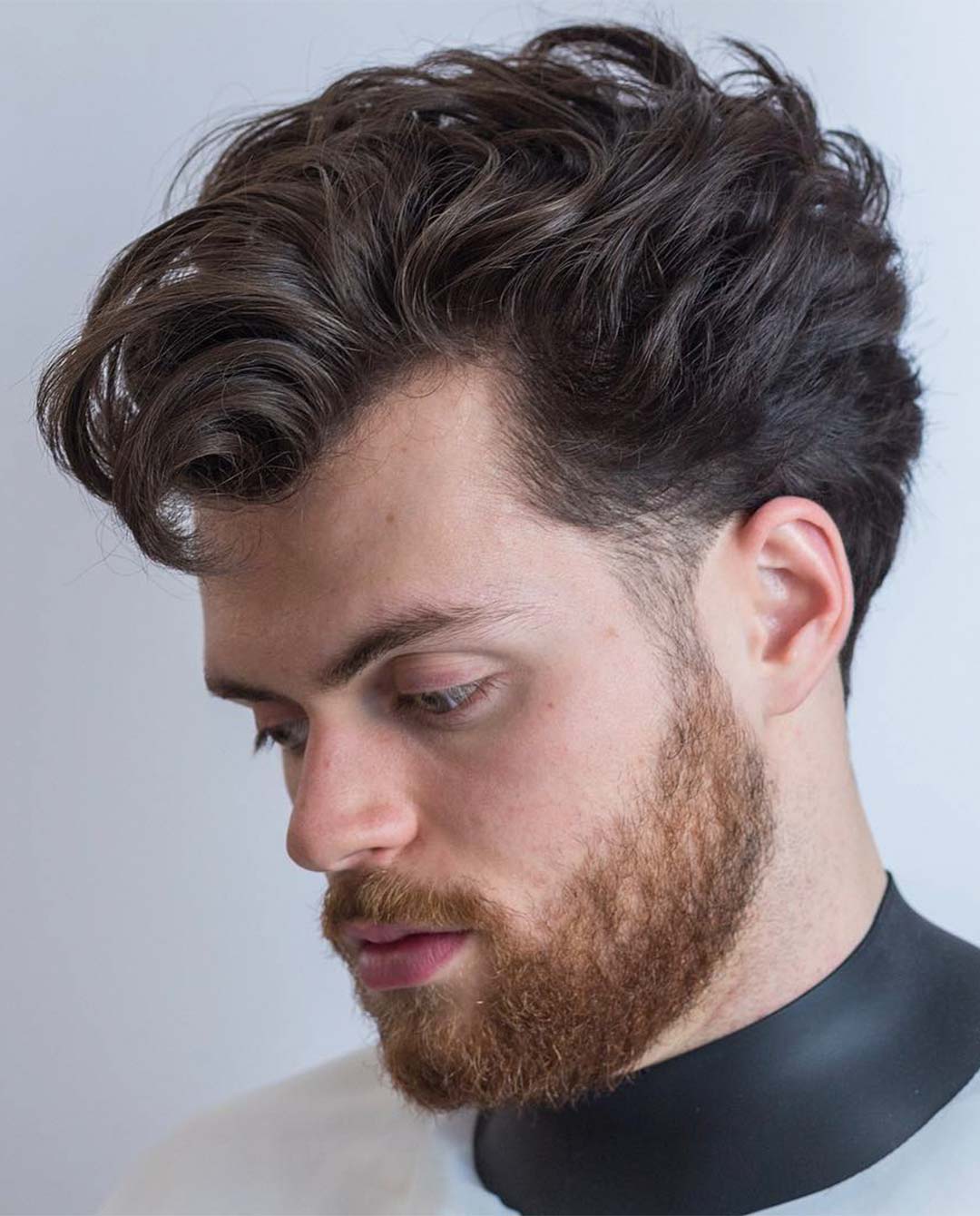 Windy Top with Taper