The curtain haircut was one of the most popular hairstyles during the 1990s. Even the kids from the famous series Dawson's Creek wore curtains. For a generation of men that were getting more comfortable with the idea of grooming, a curtain haircut would turn almost any guy into an instant heartthrob. With the revival of the nineties fashion still going strong, this style is quickly making a comeback.
What Is a Curtain Haircut?
In a curtain haircut, the hair on top of the head grows out. This hairstyle has a strong middle and parts down the center. This allows the haircut to flop, adding to its appeal. Also called an eBoy haircut, it does take a bit of maintenance; however, it is very much back in style today!
How To Wear a Curtain Haircut Today?
During the 1990s, the curtain haircut looked great on people who had fine, straight hair. This type of hair tone works well because it emphasizes the strong part in the middle that defines the curtain hairstyle. Today, not everyone requires fine hair to wear this hairstyle. For example, musician Olly Murs wore a curtain and didn't have this type of poker straight, fine hair. Many people have updated the curtain haircut and have personalized it to meet their needs. The haircut works better with narrowed, boyish faces; however, stylists can also undercut a curtain, making it look smaller. For those who have a naturally offset (or middle) parting, this haircut will work great.
How To Style a Curtain Haircut?
If you are interested in getting this haircut, then you need to take a look at some of the various images of the curtain haircut. Then, see whether or not you have a similar hair type to the one in the picture. After all, you won't have much success in adopting a certain style unless you have similar hair. This will just add to your time spent styling it.
Then, visit your barber as often as you typically would. Ask them for help with curtain haircut, and they should be able to cut your hair to the lengths needed to help you style your hair like a curtain. If you have straight hair, take it polished. Use less product and dry it from front to back. Use a vent brush to help the follicles lay flat. This will also prevent hairs from flying away. Finally, never use gel. Otherwise, you might end up looking like Peter Andre!
At home, you can also style your curtains using hair mousse. You can add a bit of mousse to damp hair. Then, you can use a blow-dryer along with a diffuser. This will help you dry your hair while also maintaining the bouncy feel that everyone loves with the curtain haircut. If you prefer flipped ends, don't be afraid to go with a round brush. This can be used to subtly flip up the ends of your hair, including your bangs! This can help bring your entire look together by adding a bit of personal flair.
The Photo Gallery Of Men's Curtains Hairstyles
Brendan Fraser Curtains
Actor Brendan Fraser's looks prove that curtain haircut also works for mature men as well. The subtle curl and volume in the front provides a nice frame for his eyes, and accentuates a strong jawline.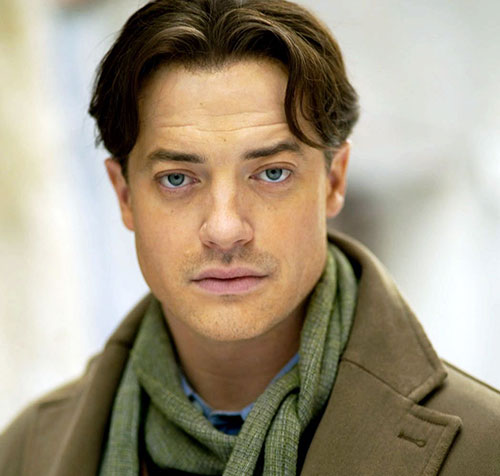 Wet and Messy
This look is a nice variation of the previous one. Use a lot of product such as pomade or wax and tousle hair thoroughly to achieve a similar look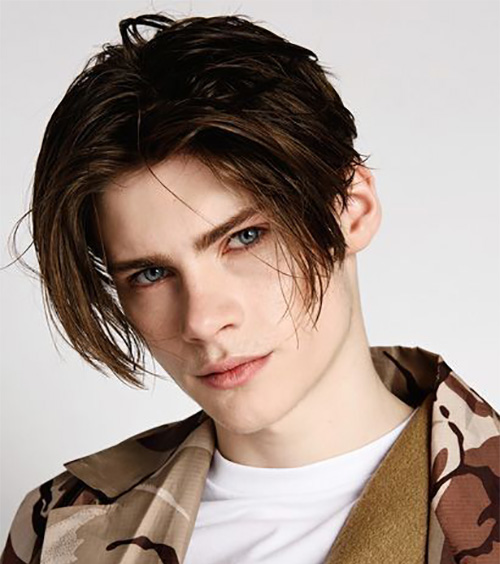 David Beckham Curtains
Soccer star David Beckham looked great in his early career with bleach blonde highlights that add texture to this look. To recreate it, aim for finger-length hair in the back and longer sections at the front. Don't be shy about moving the part to the side either, as seen here.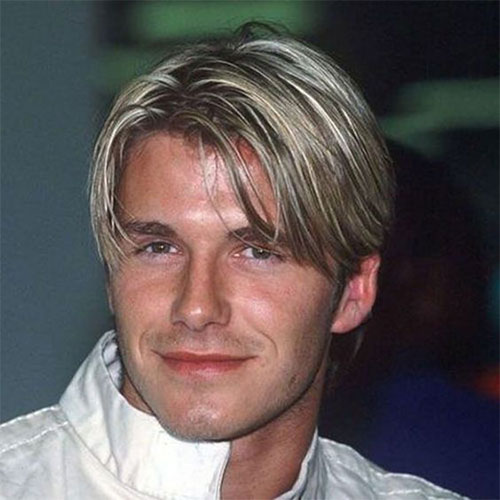 Old Fashioned Curtain Cut
Another cut that looks great on men with a subtle jaw; this style is very traditional. It is inspired by men's hairstyles from the 90s. After adding a large amount of pomade, the hair is combed and curled under a very tidy appearance.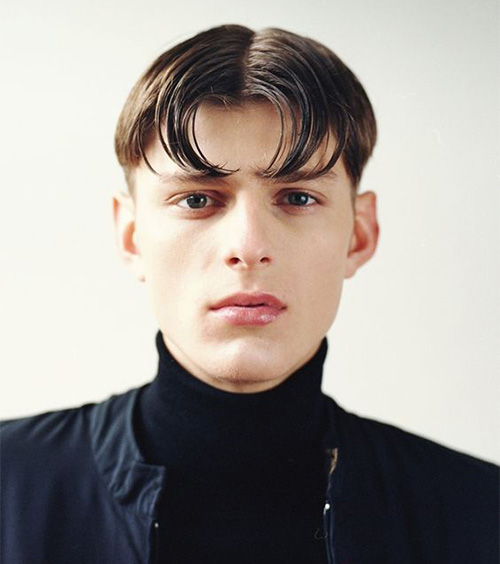 Curly Curtain Haircut
This curtain haircut is great for men with curly hair. Ask your hairstylist for extra length at the front to account for the curls. The longer sections are a great low-maintenance way to get the best out of both short and long styles.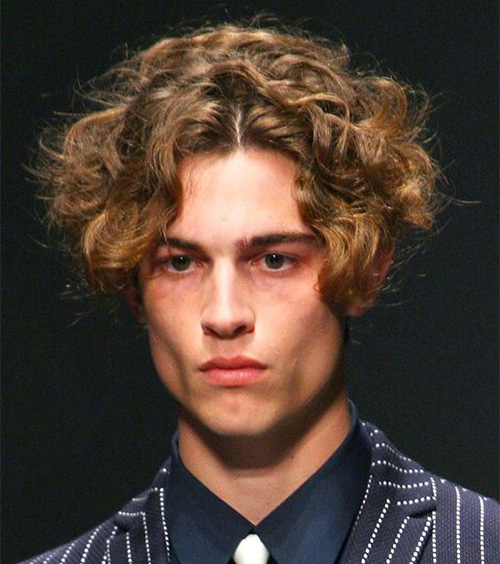 Johnny Depp Curtains
A very young Johnny Depp wears this look. Depp's hairstyle has a lot of product to give a bit of a wet look, with a tousle that is casual and laid back. This cut is a little longer through the sides, blending into the back a little more subtly. Because the hair has so much volume, this style is great for men with fine-textured hair.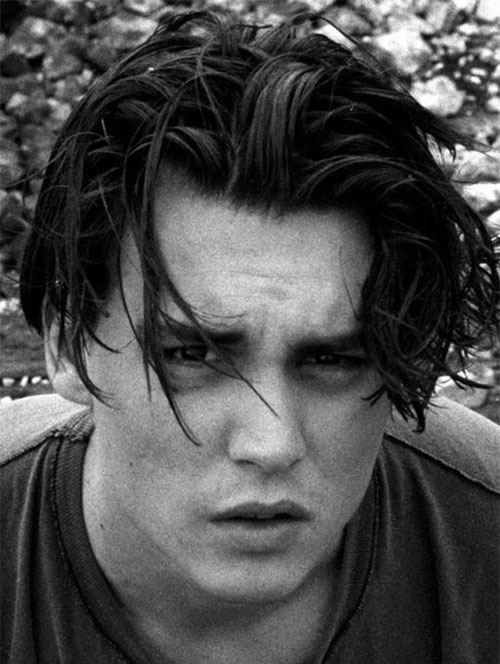 Keanu Reaves Curtains Haircut
Keanu Reaves has been wearing some version of a curtain haircut for decades. This more recent image shows him with a very long fringe at the front, with a little bit of a wave near the ends. This cut is a great way to slowly transition into the haircut if you're growing your hair out.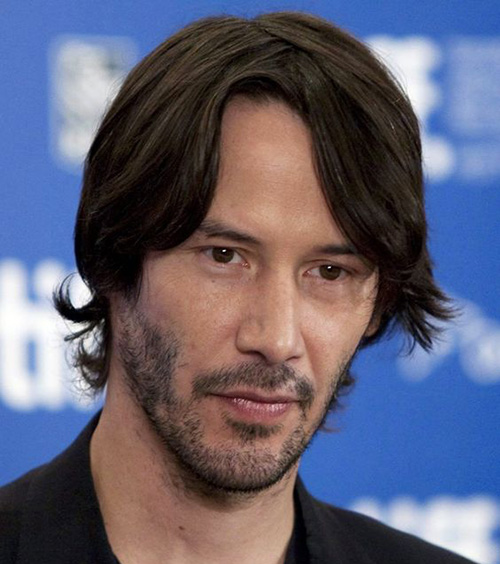 Sharp Angled Cut
The lightened ends, the dramatic line stretching behind the temple, and the curl at the front make this bold "eBoy haircut" worth trying. Ask your stylist to create a sharp line between long and short sections that run from your temples to the crown of the head.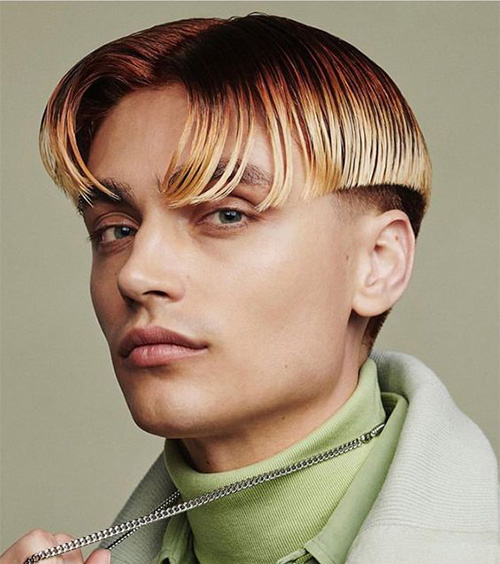 Soft Waving Curtain
In contrast to the previous style, this curtain haircut is softer and kind of classy. The natural wave of the hair and slightly longer back make this cut would look at home, at the country club or the skate park. To achieve this look, let the hair air dry for a natural wave.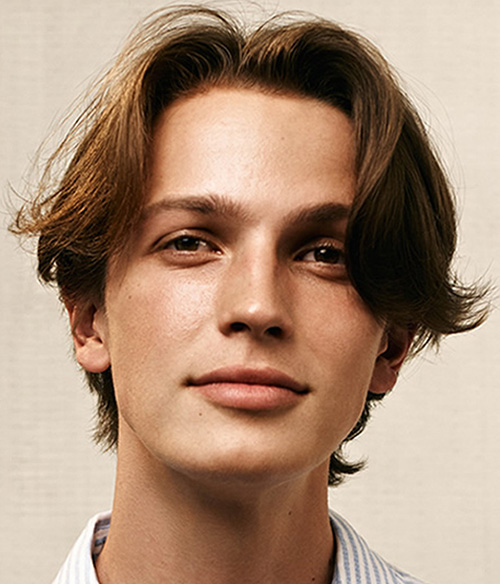 Sweeping Bangs
A top-of-the-cheekbone length is a great option for younger faces or guys with less pronounced jawlines because it doesn't dominate the face.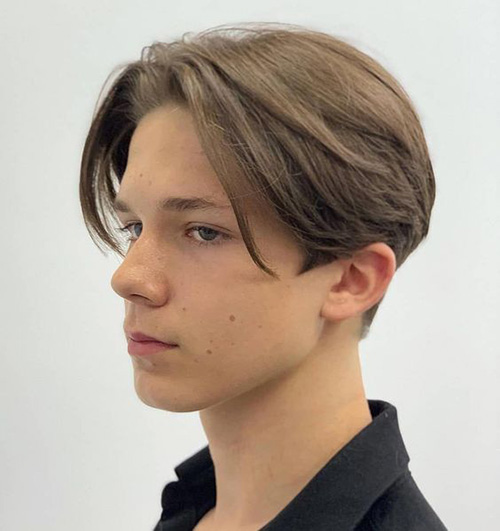 Wing Style Curtains
This model's style is a great example of men with thick, straight hair. Adding a wax or pomade can help add body and texture while also keeping the thick bangs at the front.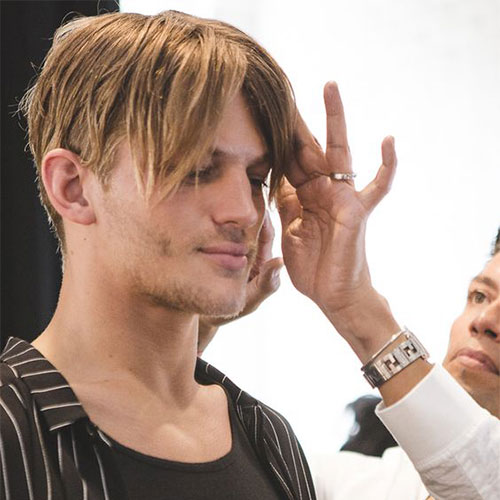 Face Framing Pieces
One of the great things about a curtain haircut is that there's no need to be fussy about styling. Instead of parting the hair, just add some gel and run your hands through the top. Then pull forward a few of those face-framing pieces and you're ready to go.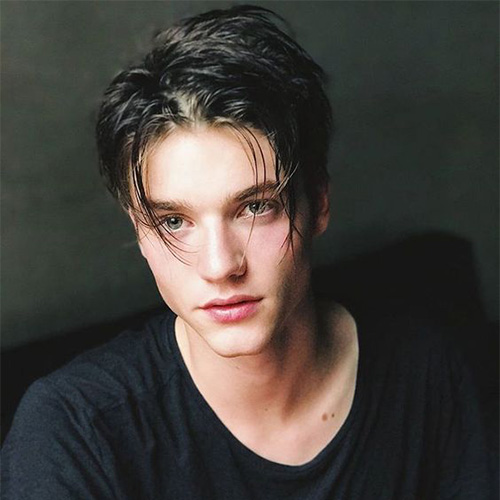 Untamed Hair
For men with hair that is sometimes unruly, a casual style like this one is a good option. Here we see a look with a few days of wear. Taking a few days between washes is wonderful with a curtain haircut and is actually really good for both the hair and scalp.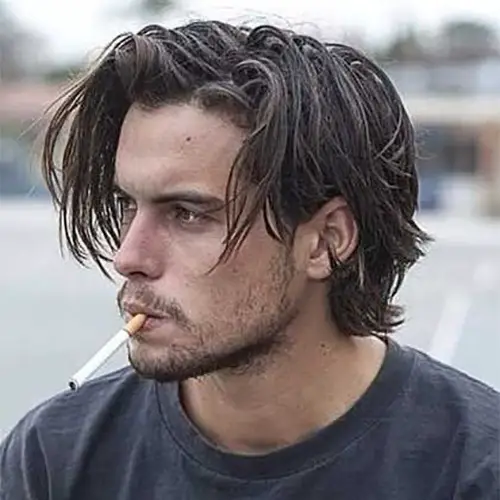 eBoy Haircut
If you are looking for an eBoy haircut inspired by Korean pop style icons, look no further. This strawberry blonde number has a huge impact, and the darker roots of this style give it a lot of volume and dimension.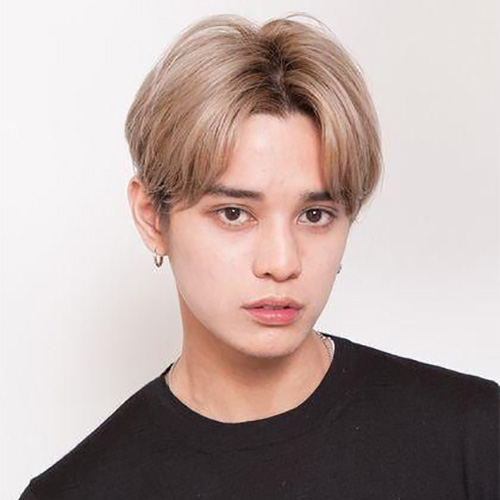 Textured Comb Over
This curtain hairstyle is almost shaved in the back, but the front is very long. Combing the hair back is a great way to style hair for more formal occasions. If your hair is very thick, this style is manageable and is also comfortable in hot climates.