#11 Flat Top with Temple Fade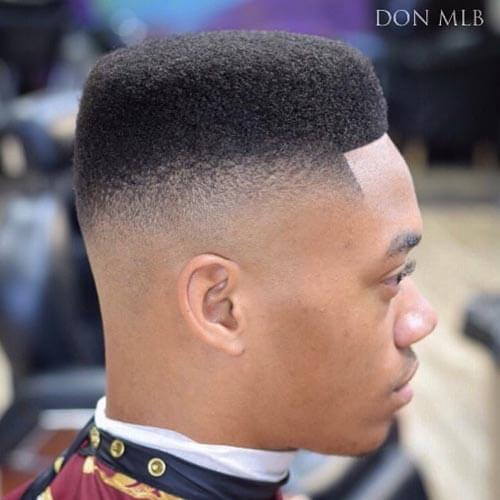 This flat top haircut is perfect for men with thick hair. It is cut to approximately 1–2 inches short so it is not too high. Perfect for any occasion— formal or informal— and requires no maintenance. All your barber needs to do is give the hair a box shape to get your existing haircut to look like this flat top. The style is modern and comes with a high bald fade at the sides and back.
#12 Flat Top with Undercut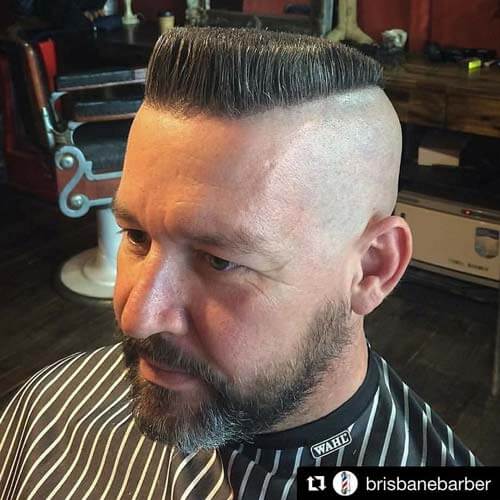 This style offers simplicity and contrast between long and short. Shaved sides transition abruptly into a longer top that is cut all one length. Blunt and simple, this cut is especially good for children since it is easy to maintain and cut.
#13 Short Flat Top and Fade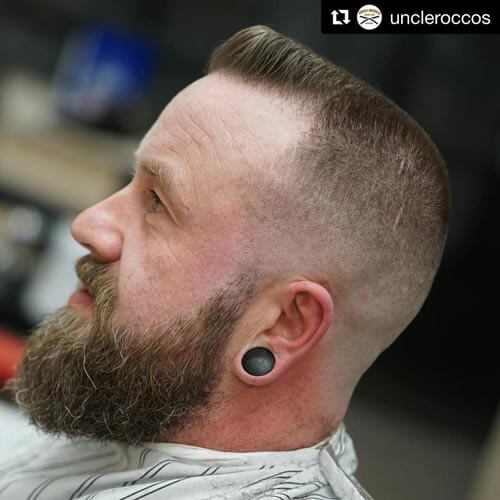 This hairstyle will be appreciated by men with thinning hair and receding hairlines. It is a modern version of the flat top and looks like a short mohawk, styled into a flat top without a mohawk extension at the back. If you are tired of long hair, then this hairstyle will be ideal for you! It doesn't look like the classic flat top but is easy to maintain and is a great choice for active men who want a short haircut.
#14 Tapered Flat Top Haircut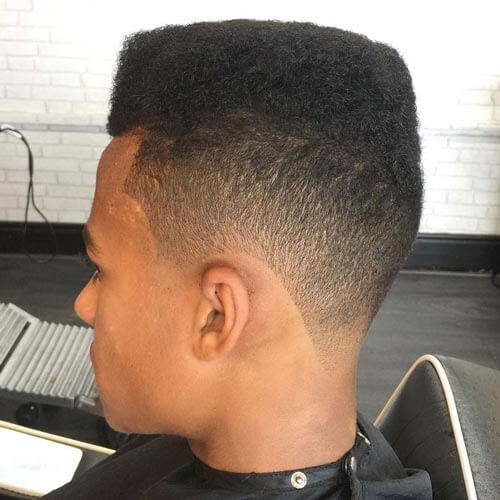 This taper cut with afro hair makes a wonderful flat top hairstyle for men with all types of African hair. Men with thin curls will especially love this look since the hairstyle will make their hair appear voluminous. If you have curly short hair, it can be hard to create a flat top. But, you can give it a go by keeping your curls just long enough to pull it off.
#15 Flat Top with Skin Cut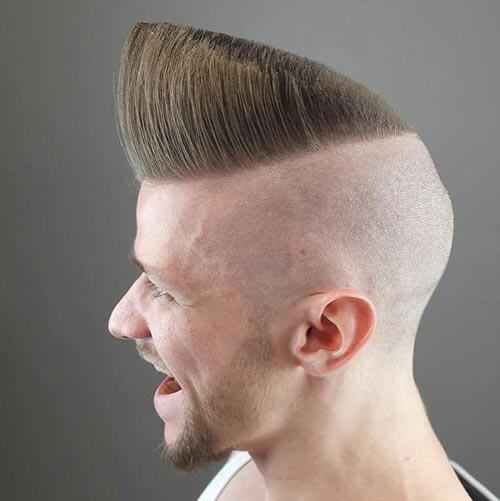 Another modern approach to the flat top haircut is one with a skin cut. In the picture, you'll see that the flat top stands alone in the middle of the head and the back and side are completely cut down to the skin. This flat top haircut looks like a monument and is cut from low to high starting at the crown. The sides are shaved to create the appearance of an undercut; but not quite. Maintenance is simple— with a dollop of hair gel, you can keep the hair on top looking stiff. That's all you really need to do!